I mean… did you really live in San Francisco if you don't get a photo of the Golden Gate Bridge?
Obviously, I'm kidding but you know it was on my bucket list for our short year in the city, so I was so honored to collaborate with the talented Brittany and JB behind JBJ Pictures to make these photos come to fruition!
While shooting with these two, it became so obvious why a bride would choose them to capture their wedding day. Brittany and JB pay so much attention to detail, understand both the female concerns (Is my hair crazy? Is this a flattering angle? Do I have lipstick on my teeth?) as well as the male direction (Put your hand in your pocket, stand up straight, etc.).
They artfully and thoughtfully guided us through the shoot, which I loved, while also letting us naturally be ourselves. And they happen to have the sweetest love story I've ever heard. You can read more about them here, but if you have the pleasure of meeting with them, you must ask about how they met and fell in love!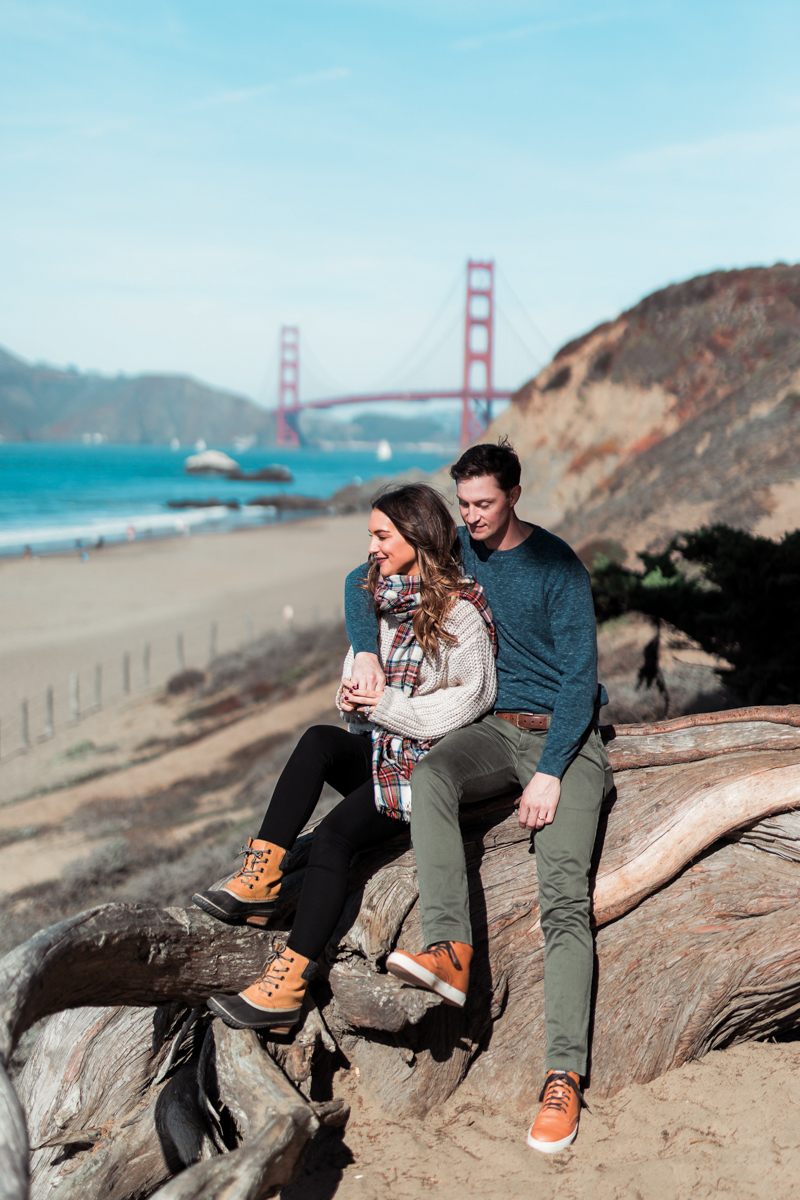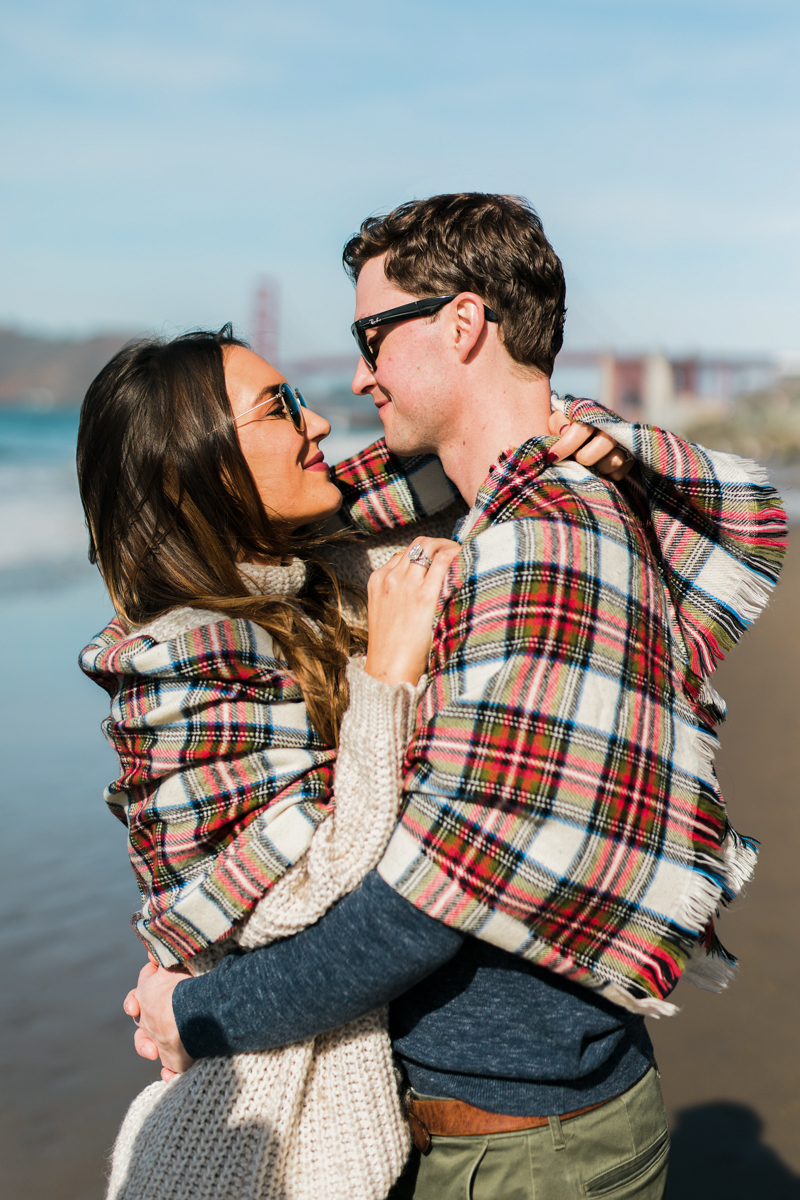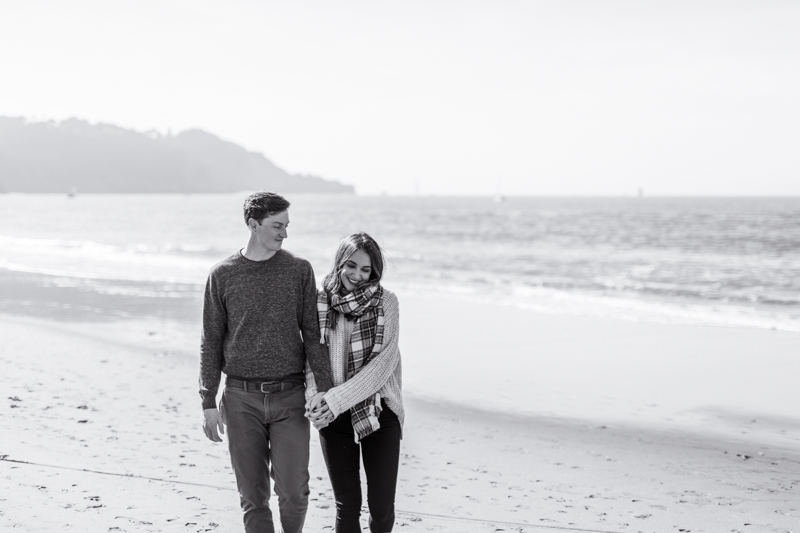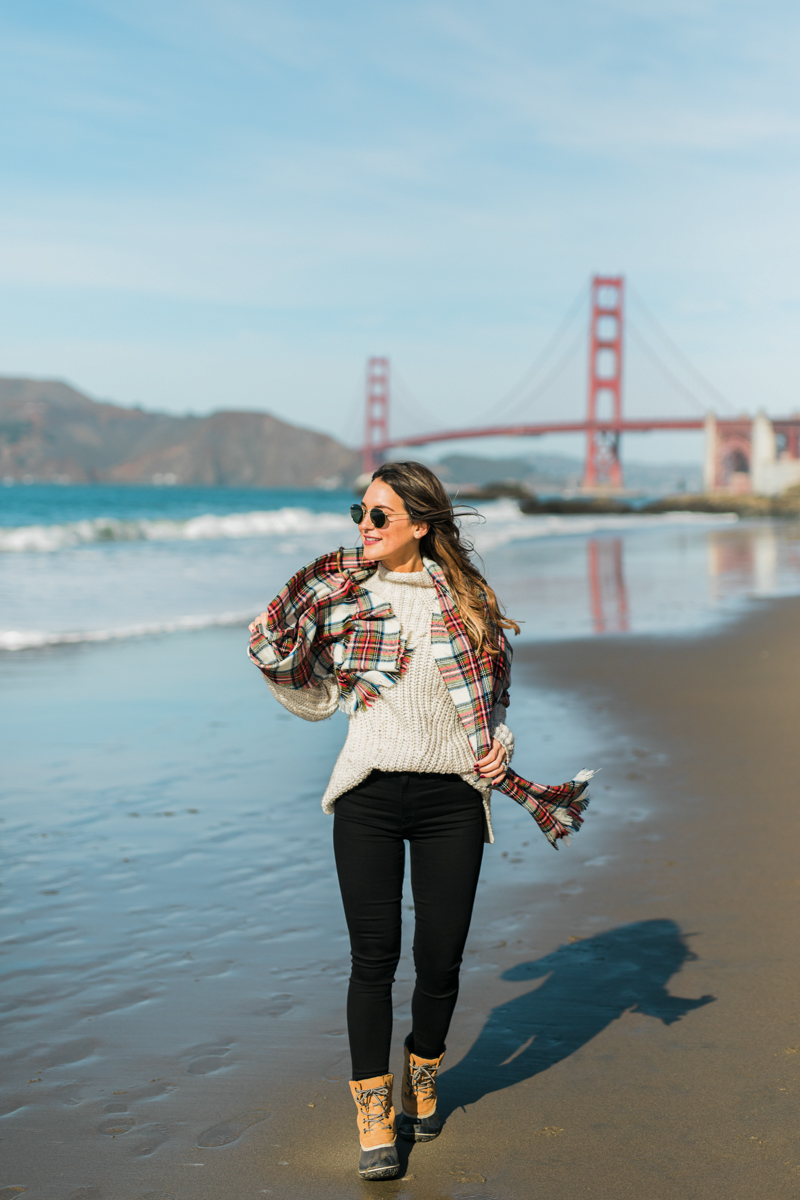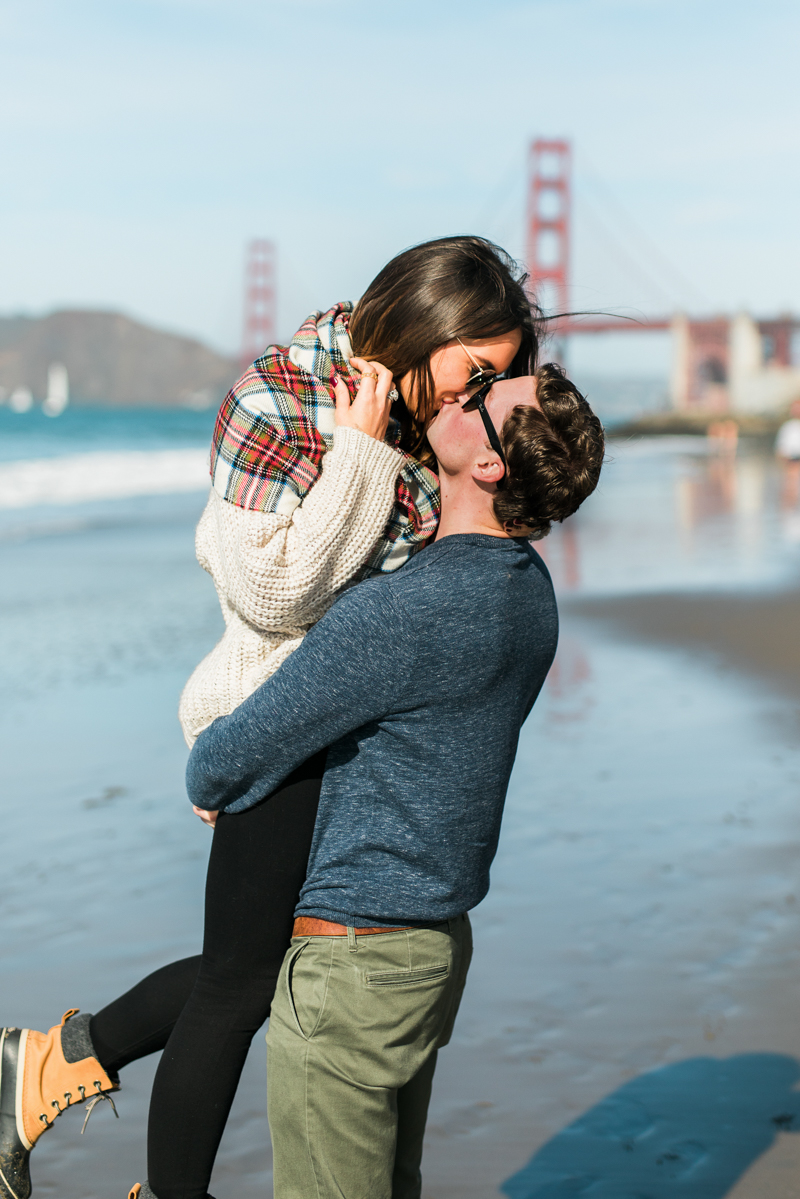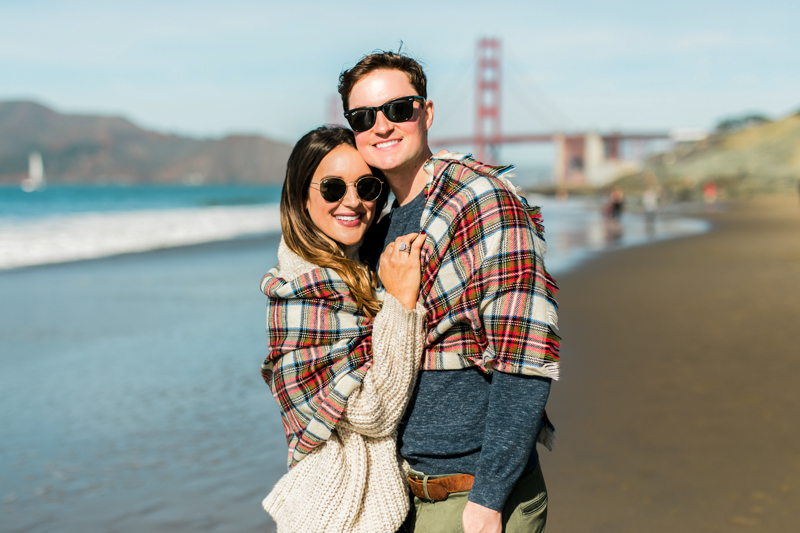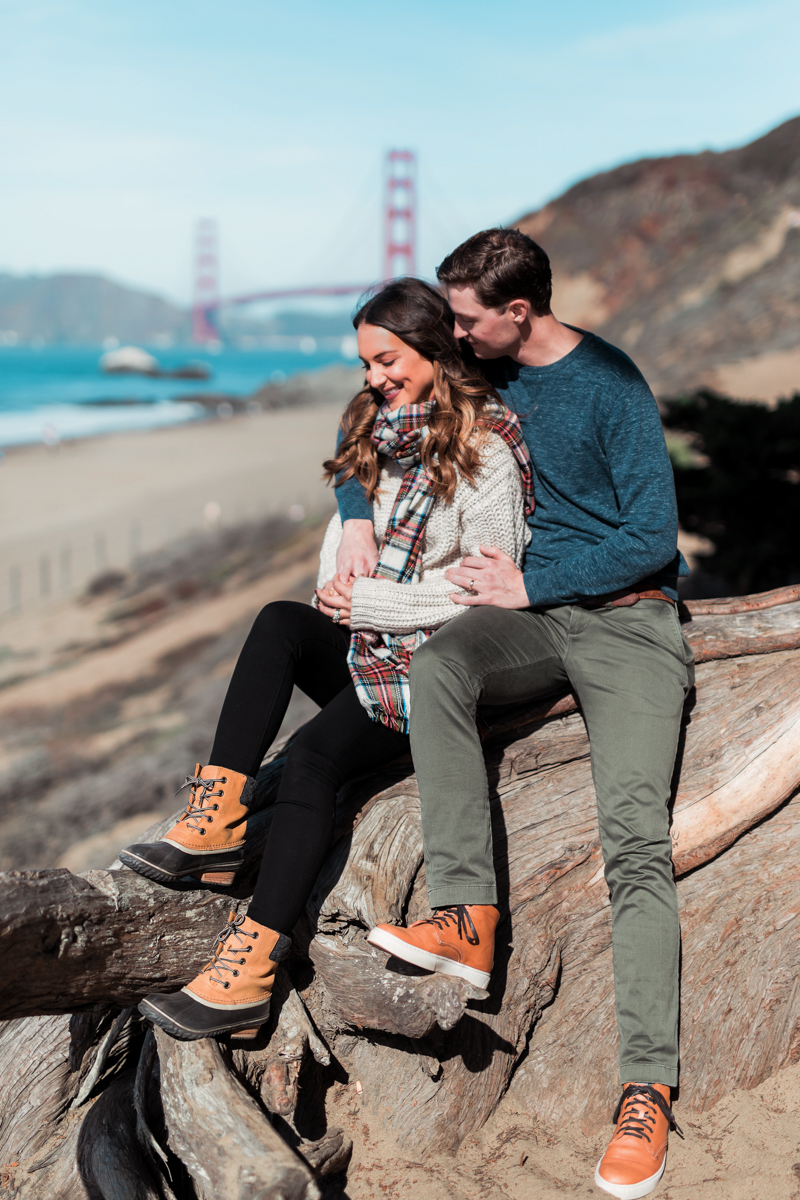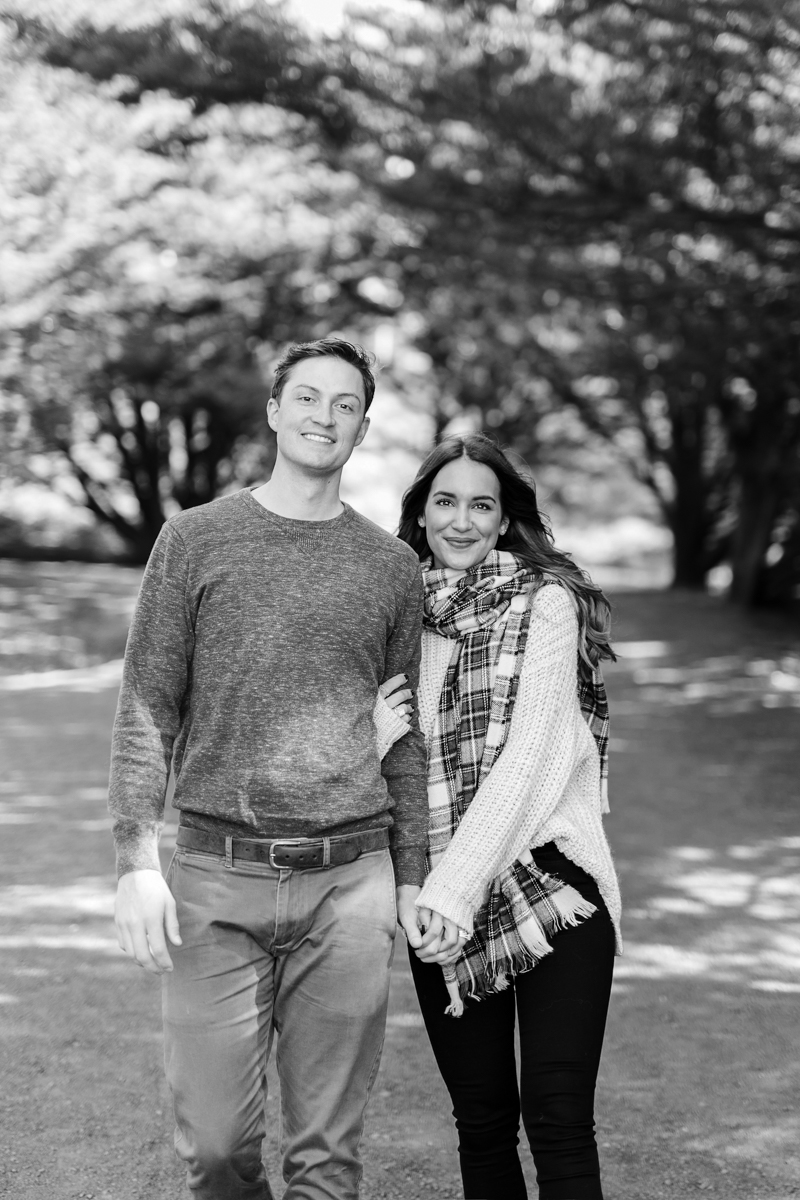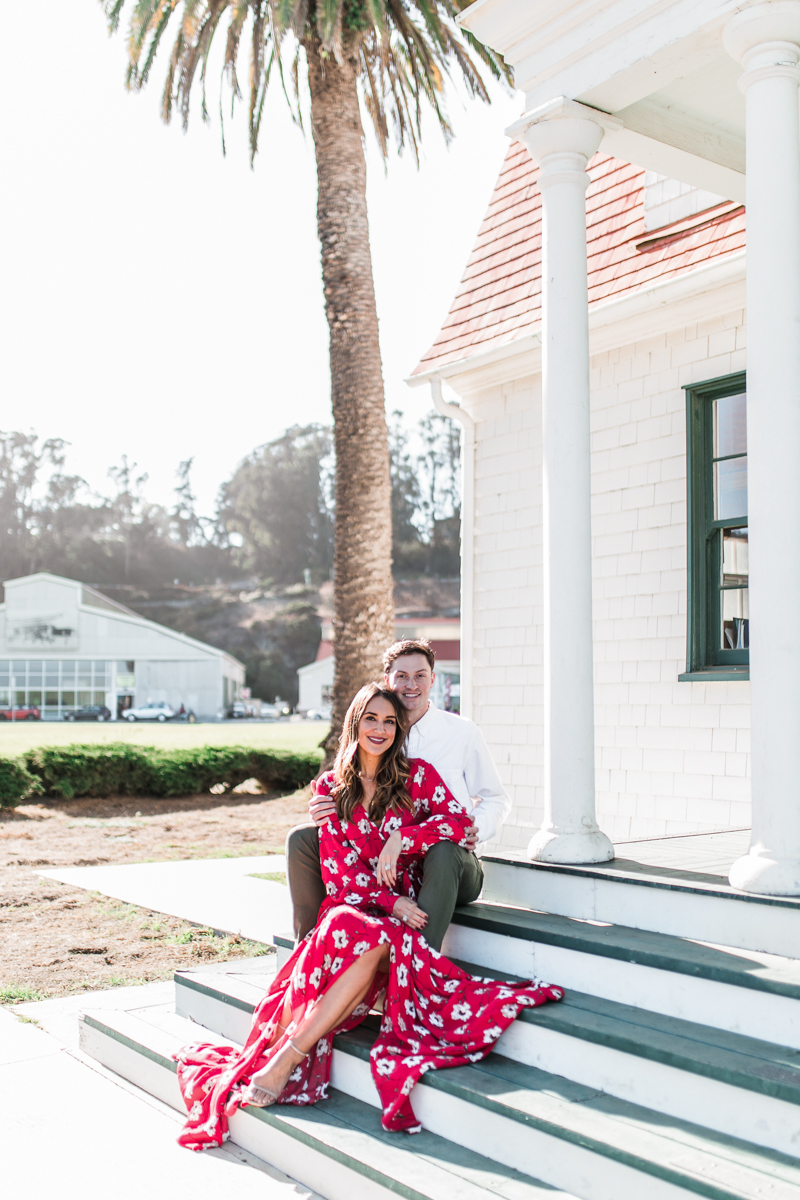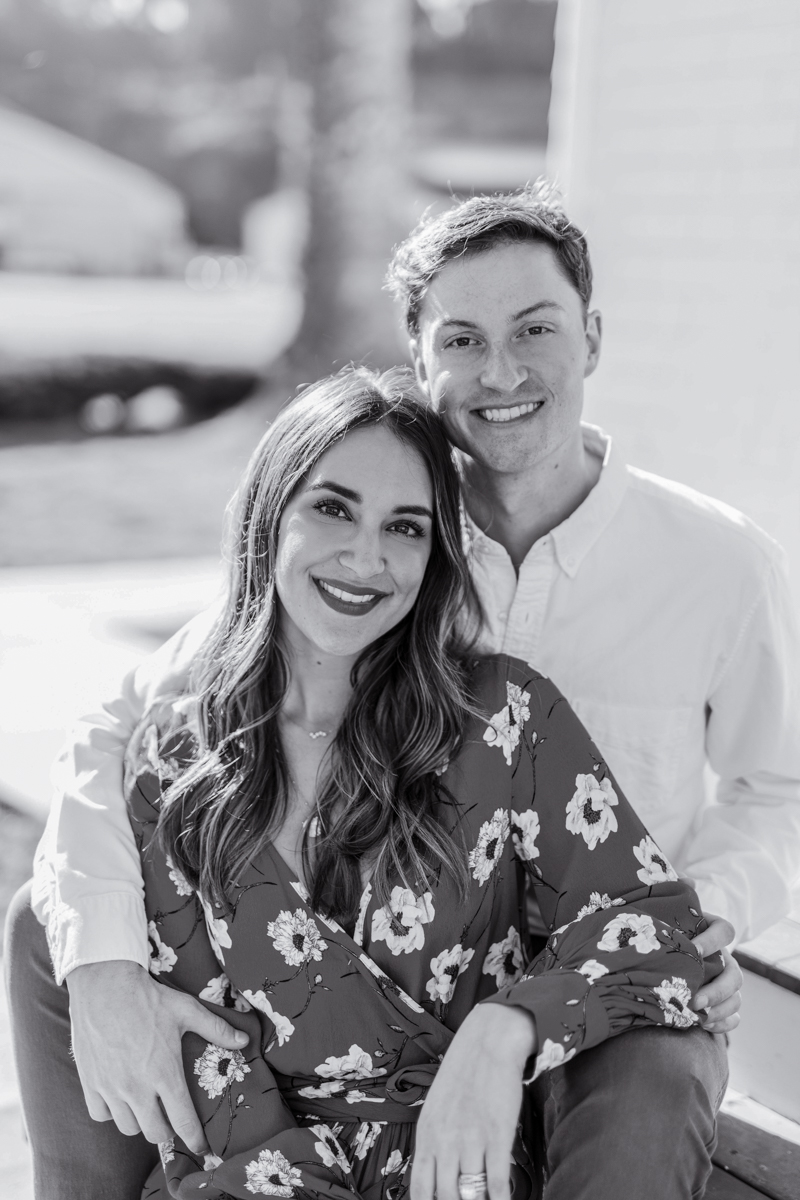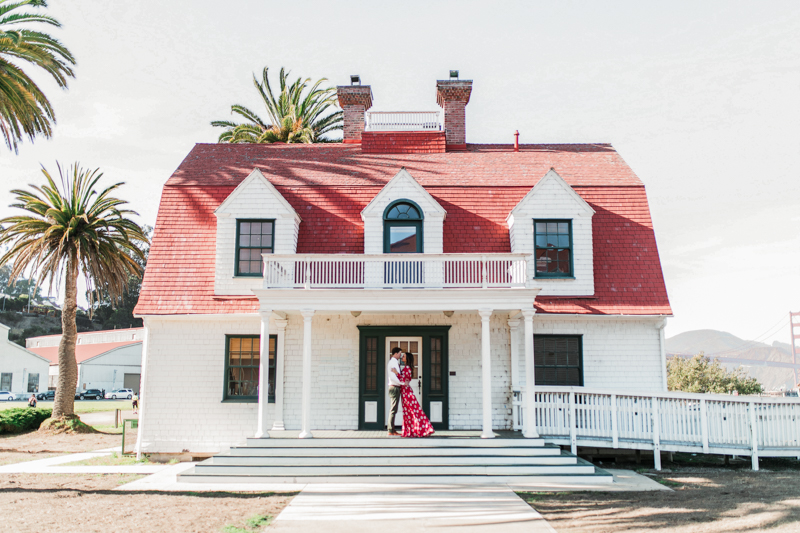 photos by JBJ Pictures
I feel so lucky to have these photos to remember our year in San Francisco.  I've shared with you guys here and here that it hasn't been the smoothest transition, but I know I will look back on this time of my life and feel like I grew from the experience. You never know what you're made of until you're in the thick of it, right?
Fun fact: these photos were taken on none other than… a nude beach. We casually walked down the steps to the sand and there was a man just fully laid out right by the entrance. Christian thinks if you look closely at some photos you might see some buns in the background – I mean, it's definitely not the wildest thing we've seen in the city but feels notable nonetheless!
A huge thank you to Brittany and JB for capturing a sweet afternoon and memory of San Francisco. If you're a bride, I'd really encourage you to check out some of their engagement and wedding portraits (and peek at their swoon-worthy Instagram here). Their work is stunning, and they are the most fabulous duo to work with – so incredibly thoughtful and kind!
Thank you so much for reading – XO –