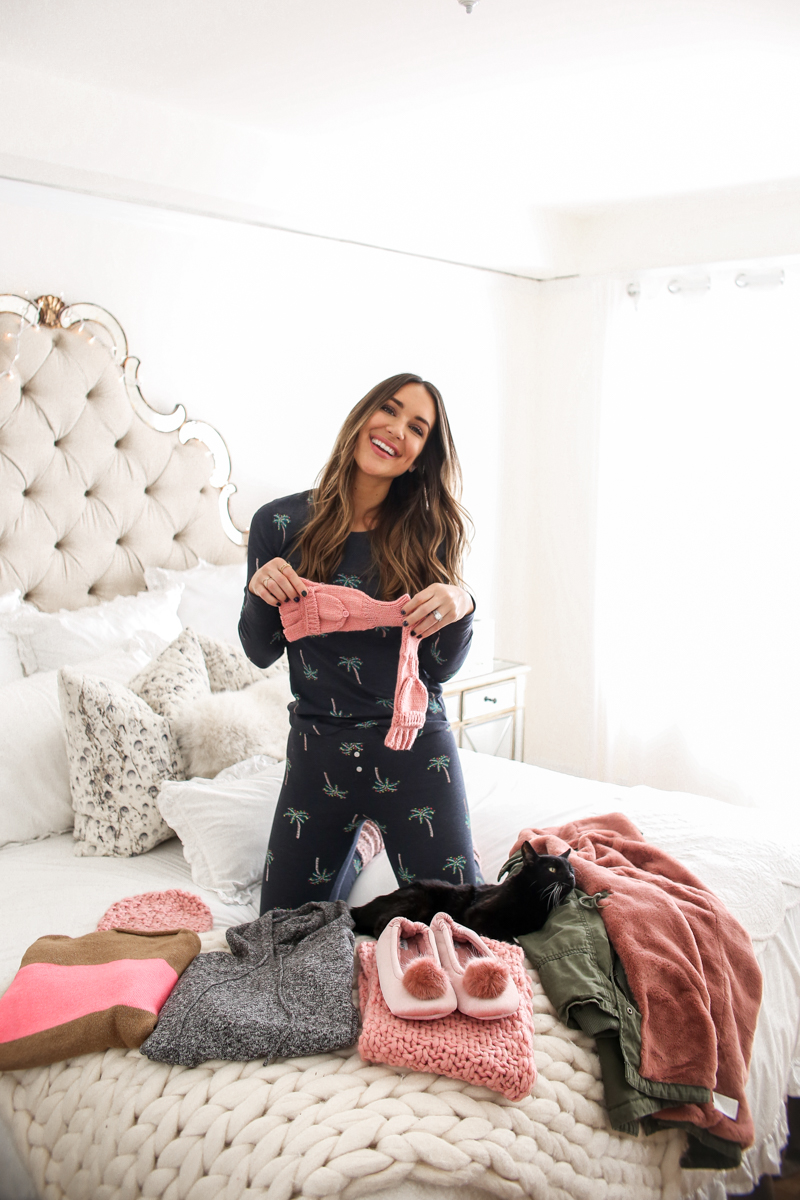 I cannot deny that I absolutely LOVE a matching pajama set. Even better if it's holiday themed!
Old Navy just released six matching "Jingle Jammies" for the season and you seriously have to see how adorable these are.  The ones I'm wearing are palm trees with twinkle lights, aka "beach Santa." They also have skiing dogs, sloths in scarves, penguins in sweaters and you can even mix and match your own set.
How adorable would these be for siblings or a family to wear together on Christmas day? Everyone could wear the same set or make their own. And if you're not a thermal kind of gal, they have all kinds of seasonal pajamas you can check out here.
When I put these on at home, Christian realized the palm trees had lights on them, even he was like, "those are awesome!"  I just need Old Navy to make a mens matching set so we can be #twinning in our beach Santa ensemble (although these are pretty adorable).  Until then, I did snag him this shirt that is so soft that even I'm a little jealous.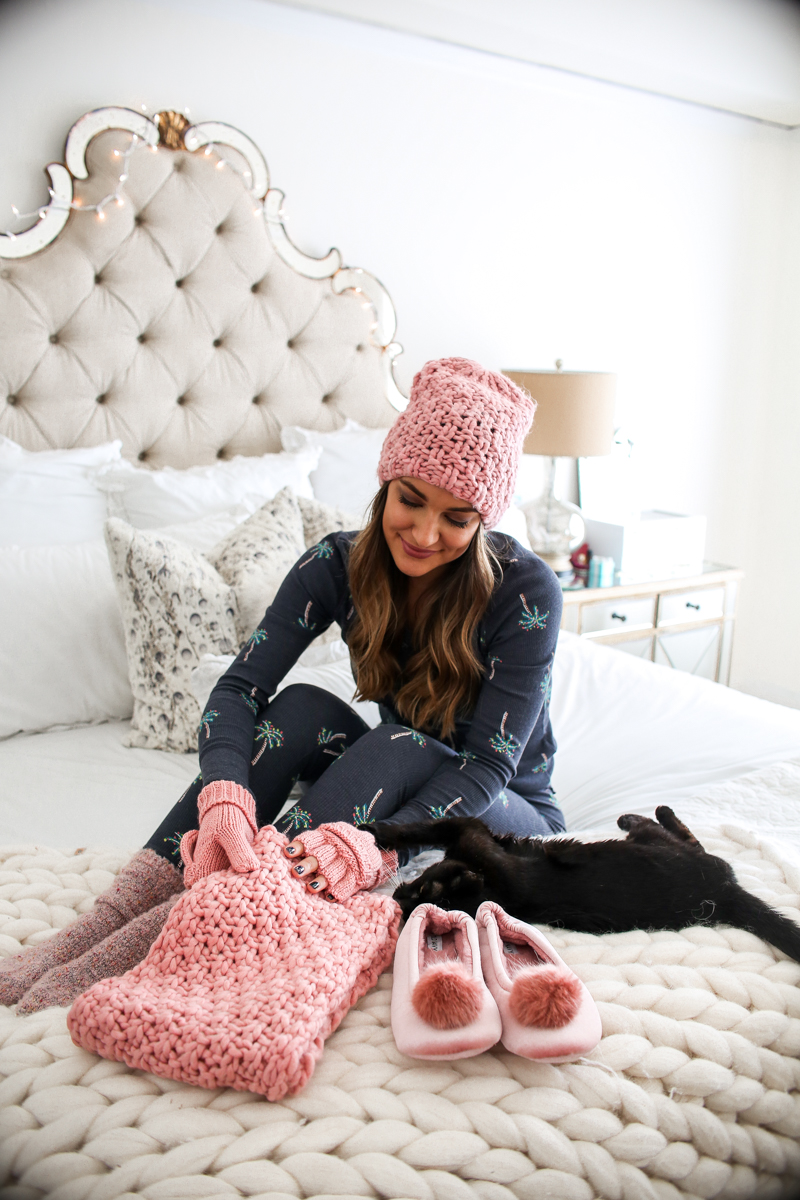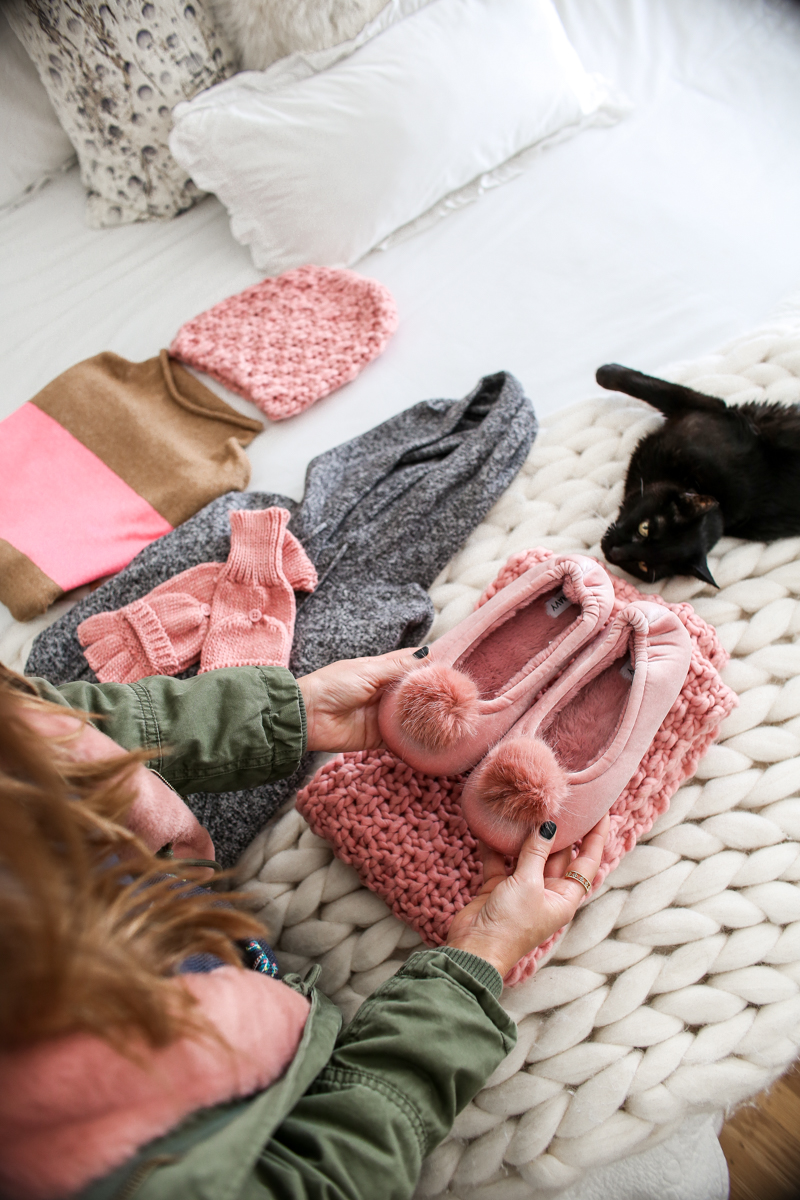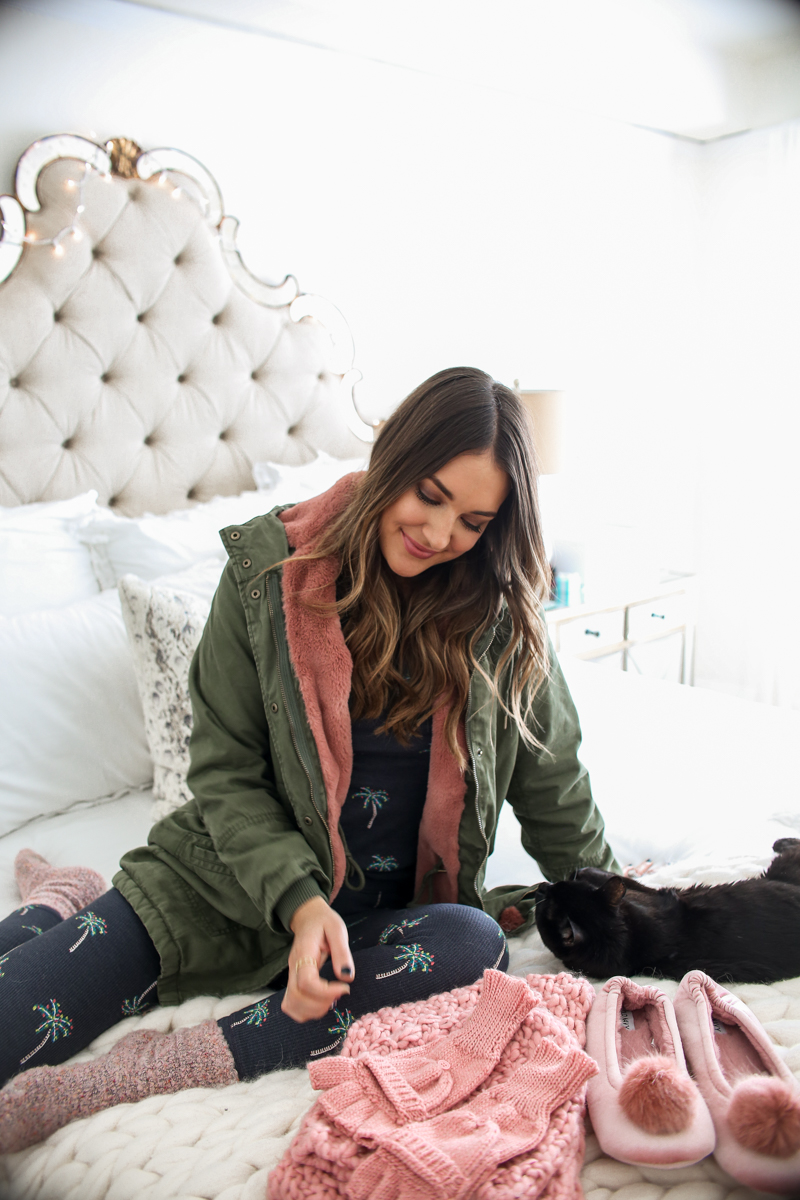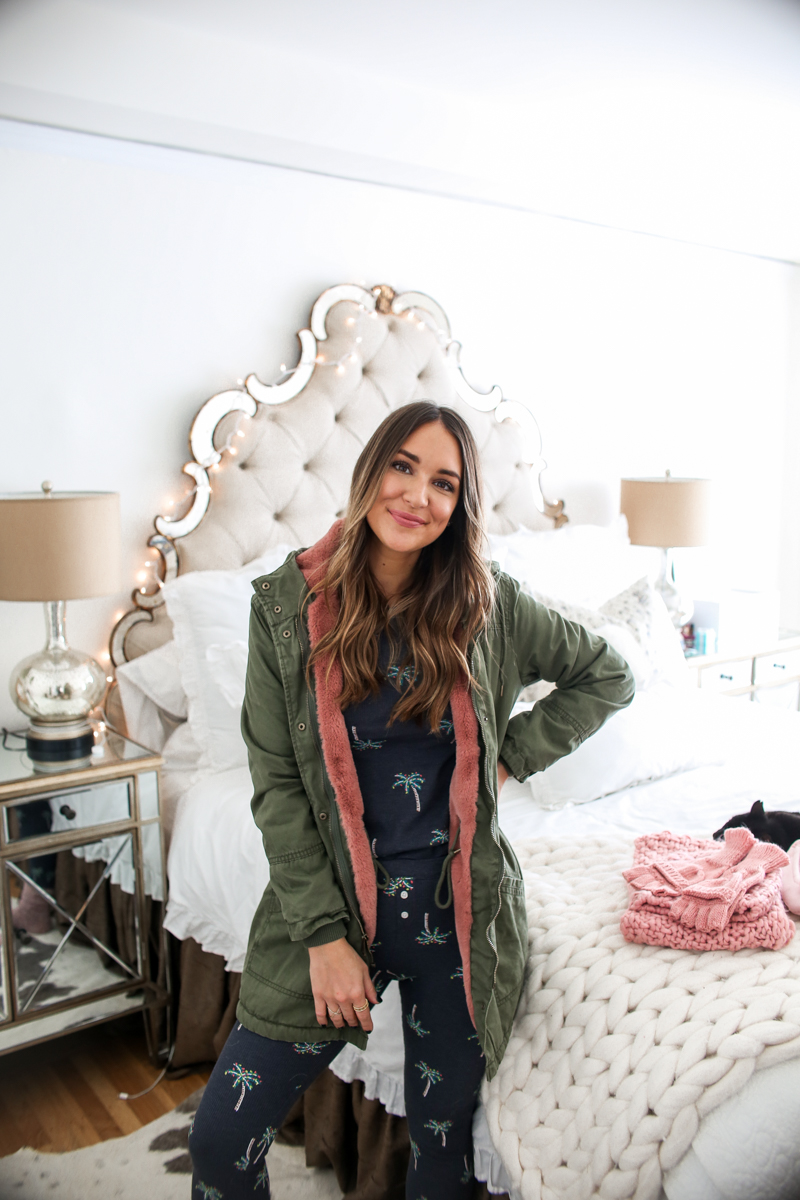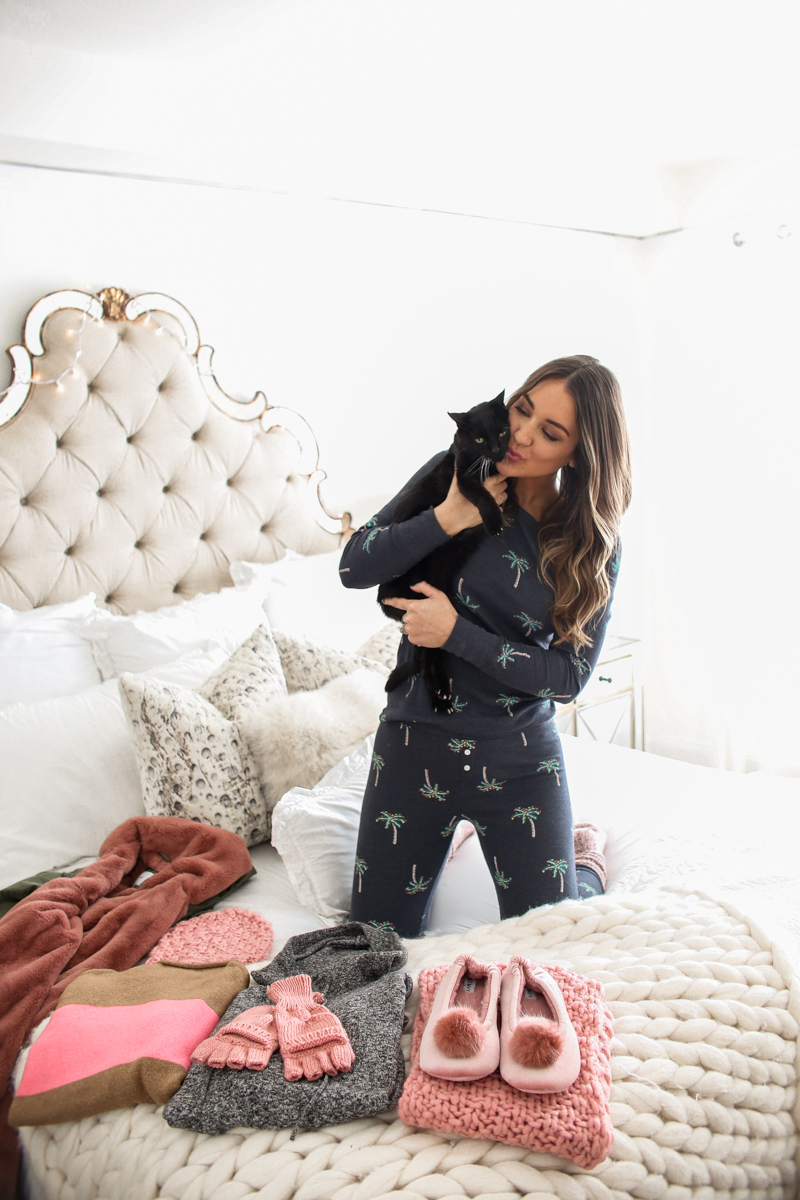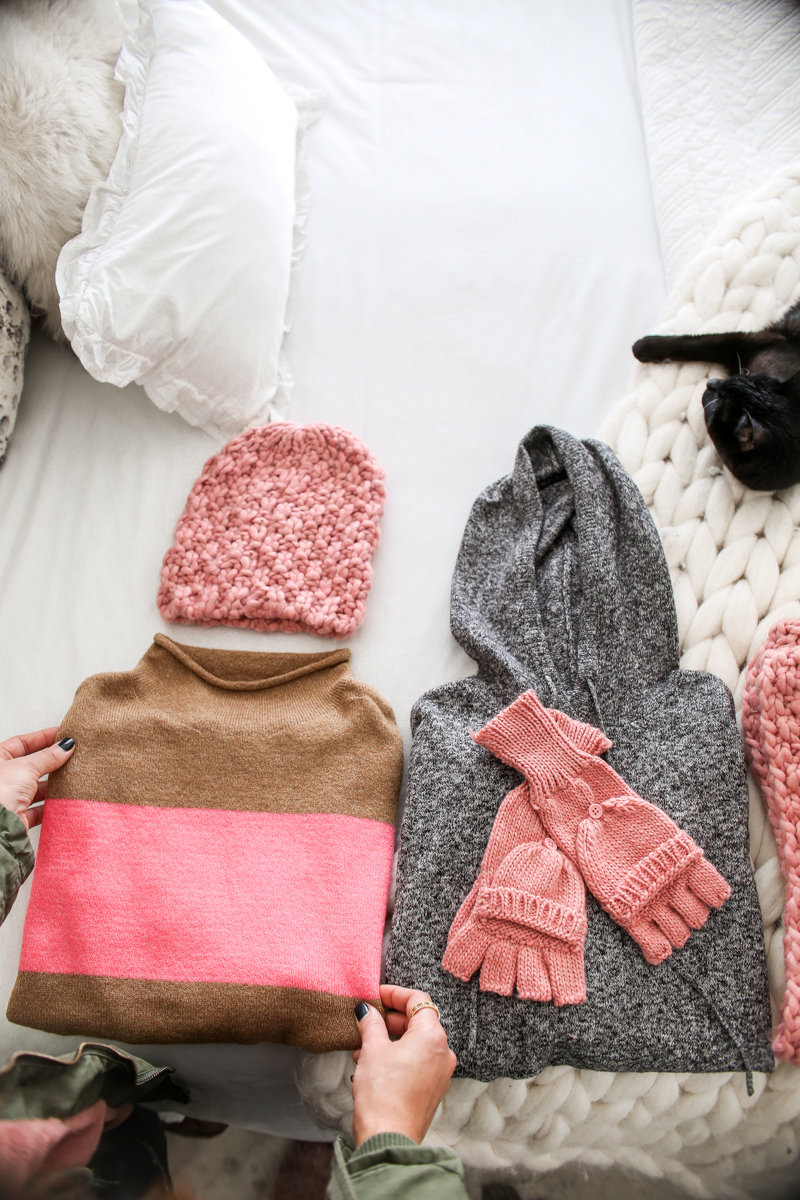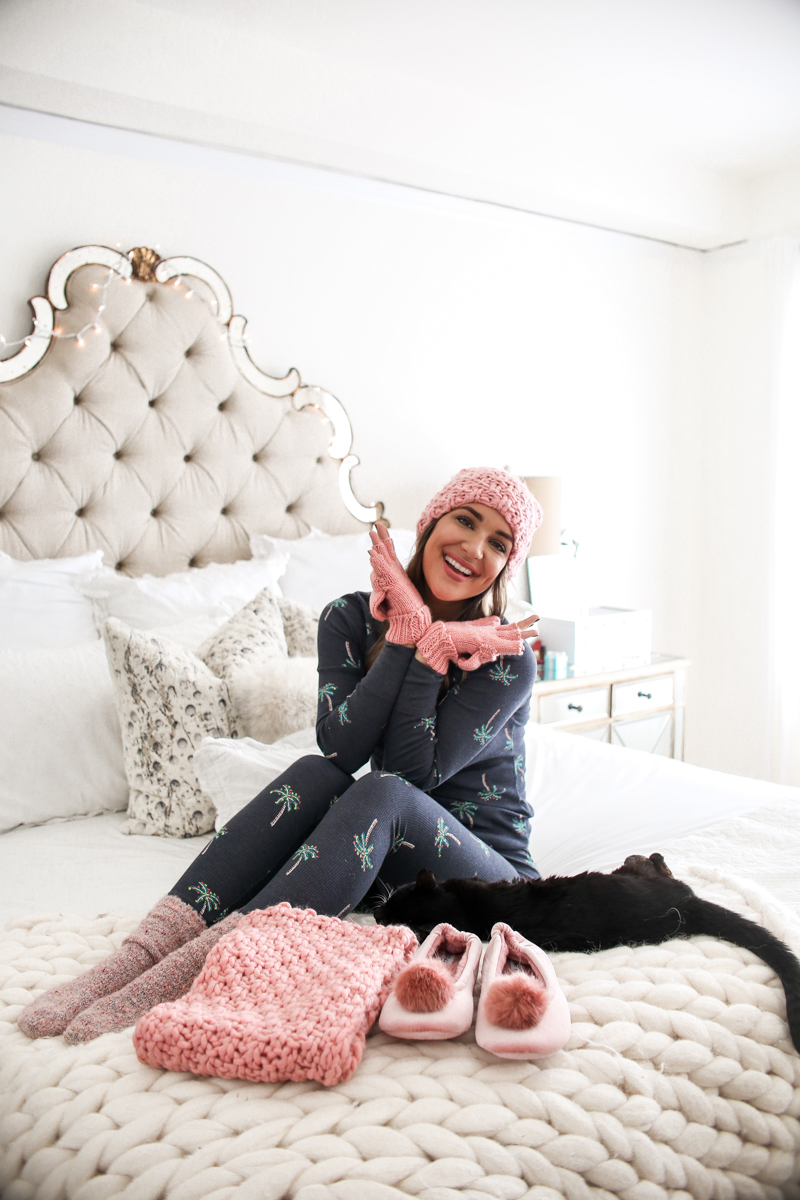 photos by Christian Barnes
pajama top | pajama bottom | scarf | hat | gloves | jacket | slippers | marled hoodie | camel sweater – ALL ITEMS ON SALE!
And I can't go without mentioning this jacket. I actually already have two green military jackets, but when I felt the lining of this one, there was no question I had to snag it. It basically feels like you're wearing a hug.  I know it will be the perfect jacket for walking Bailey in the chilly mornings. And how cute is this one!?
Thanks so much for reading, and if you're also an Old Navy pajama lover, I want to hear what set you have! XO –
brought to you by Old Navy