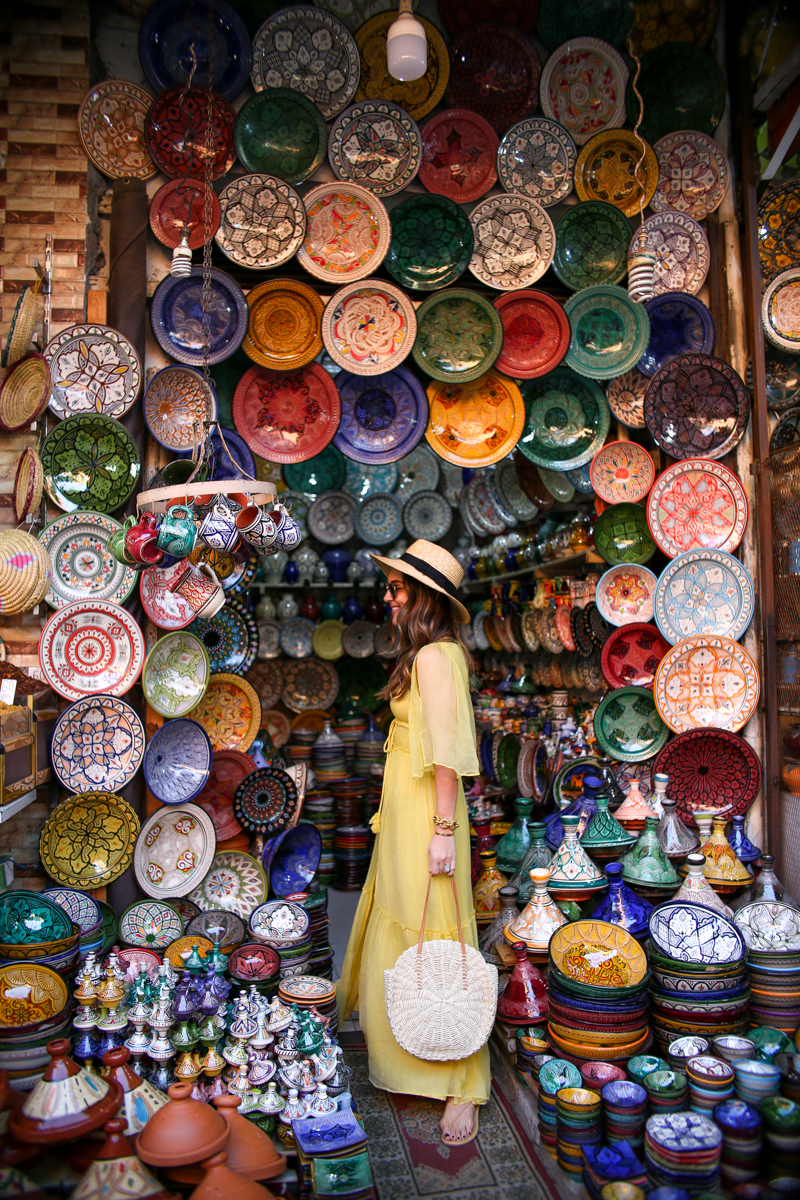 dress (55% off)| similar bag | similar sandals | hat | sunglasses | bracelet
I'm so excited to share our Marrakech and Oualidia #ltkgetaway photos with you guys! I had full intentions of sharing it on Friday, but I unexpectedly got sick so I needed some time to rest up because this post has so much to cover! Morocco is stunning, and we had the most amazing time documenting it.  That being said, there were literally around 1,000 photos to thumb through, so thank you for giving me grace!
I have been working with rewardStyle since around 2011, and my relationship with this company has naturally deepened over the years. I've explained how LiketoKnow.it works before, but rewardStyle is the parent company to LTK. By serving as the middle man between influencers and brands, they provide valuable and extremely useful tools to thousands of content creators.
I've loved working with this team of hardworking and driven women, and it's been a privilege to be a small part of their growth and success. So when the opportunity came to join the LTK team for an #ltkgetaway to Morocco – I couldn't wait to explore this gorgeous country with some fabulous people.  I joined Jamie Chung, Christine Andrews and Wendy Nguyen (and their handsome significant others), and we had a truly magical time exploring Marrakech and Oualidia!
There were so many photos taken on this trip (I mean, as someone who loves capturing new places, how could you not), so today I'm going to dig into Marrakech, and tomorrow we'll move onto Oualidia.
Marrakech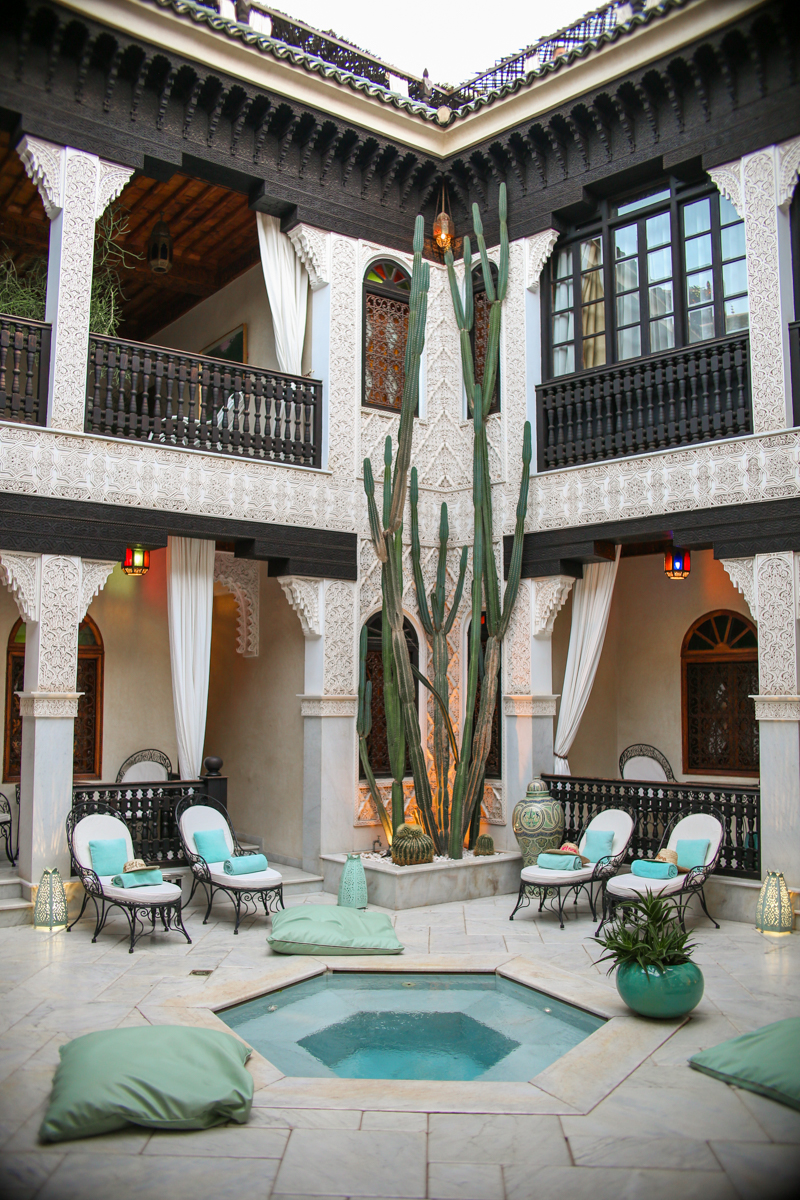 Where We Stayed
We stayed at La Sultana Marrakech and WOW. WOW WOW WOW. This hotel absolutely blew our minds. The detail in every single corner is breathtaking and will leave you speechless.  It is exactly what you dream about when you think of the architecture of Morocco, and each room has different theme!  We were in the camel room (which was amazing), and at night we would lie in bed and look at the ornate lantern above us and columns all around us.  I've never experienced anything like it.
If you plan on spending time in Marrakech, I can't recommend this hotel enough.  If we were ever so lucky to return, this is absolutely the hotel I would choose.
Where We Ate
We ate all of our meals at the hotel and they were my favorite meals of the entire trip.  There was one night where we had an huge round table that seated 8 of us with dozens of these small meze plates of appetizers.  There had to be at least 30 of them.  Almost all of the dishes were vegetarian (yay for me!), and there was so much flavor on these tiny plates it was my favorite meal of the entire trip.
Activities
Spa | La Sultana has multiple pools and their spa is absolutely stunning (pictured below).  I was thankfully bold enough to try the traditional Royal Hammam, and I'm so glad I did.  It's this very peaceful yet intimate full body scrub, and you can read more about the treatment in detail here.
It was followed by a massage, and this spa treat was truly a beyond perfect way to start a vacation after 15 hours of travel. So therapeutic!
Market |  You can't visit Marrakech and not take a trip to the market (pictured above).  When we went into town, it exceeded all of my expectations!  We were lucky to be guided around by Yusra of Moroccan Must Haves, and she was beyond helpful making sure we hit all the best spots while also knowing how to be respectful of the culture (asking for permission before photographing, not showing affecting to significant others, covering our shoulders, etc.).
I purchased a traditional teapot, some vases, spices and soaps.  Christian snagged the most darling espresso cup and saucer.  I need to polish my teapot and make some mint tea to try to transport myself back to this dreamy trip.
Cooking Class |  We took a group cooking class together (pictured below), and it was so interesting learning how to cook Moroccan dishes.  Many Moroccan dishes are cooked in a tagine, and we learned how to cook fish tagine with peppers (similar to this).  It was delicious, and I have a pretty strong feeling I could never make it as well at home!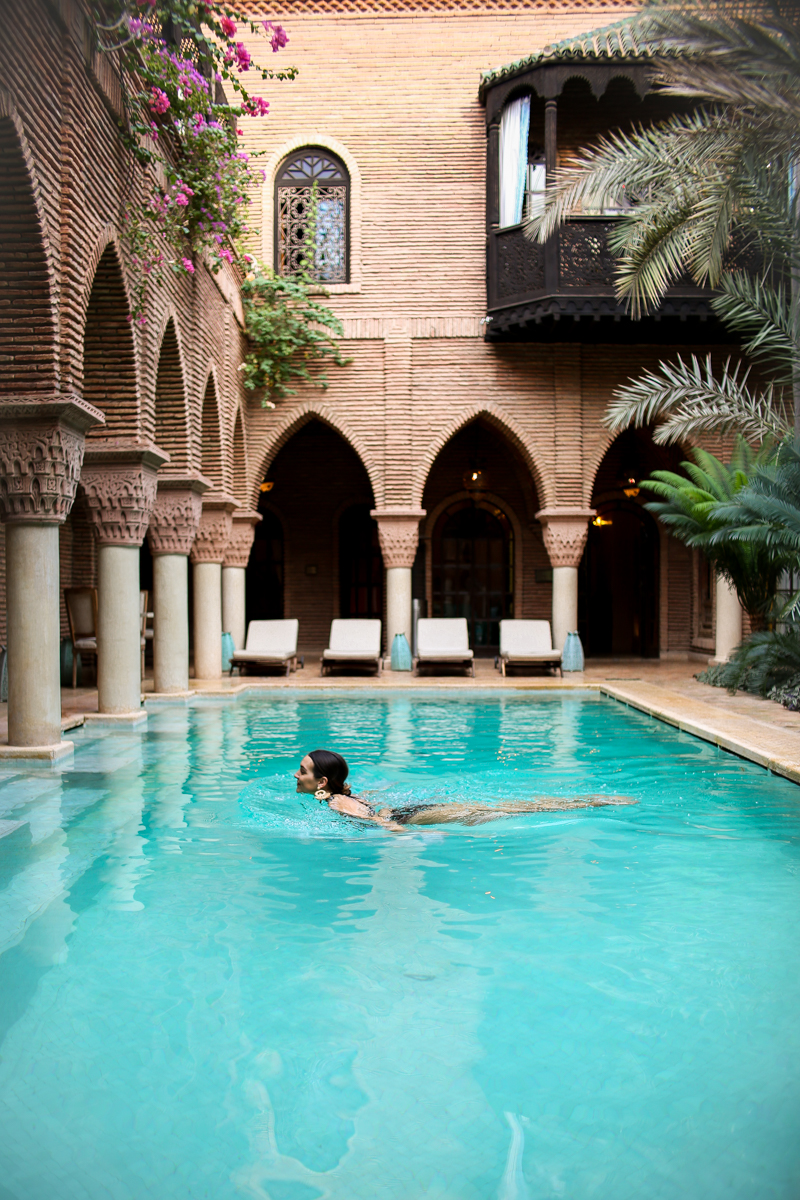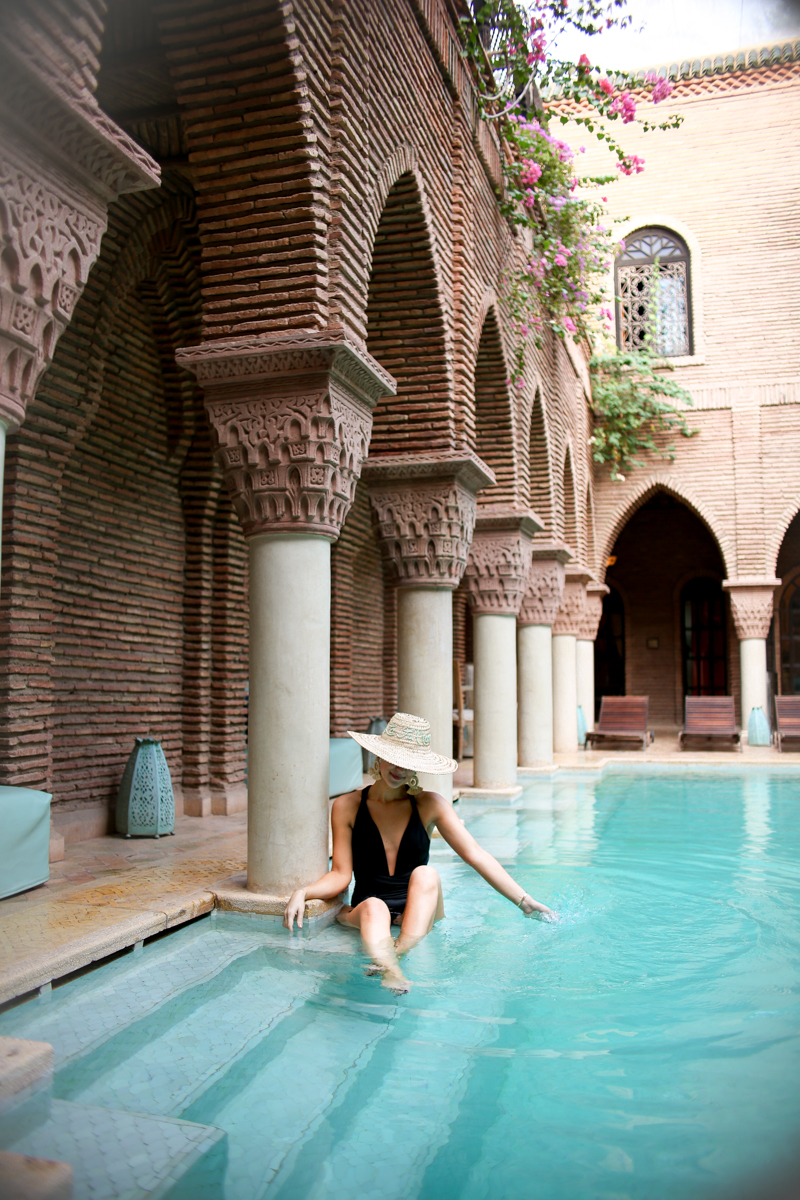 similar suit here and here | earrings | hat courtesy of La Sultana (there is one on every pool chair, it's adorable!)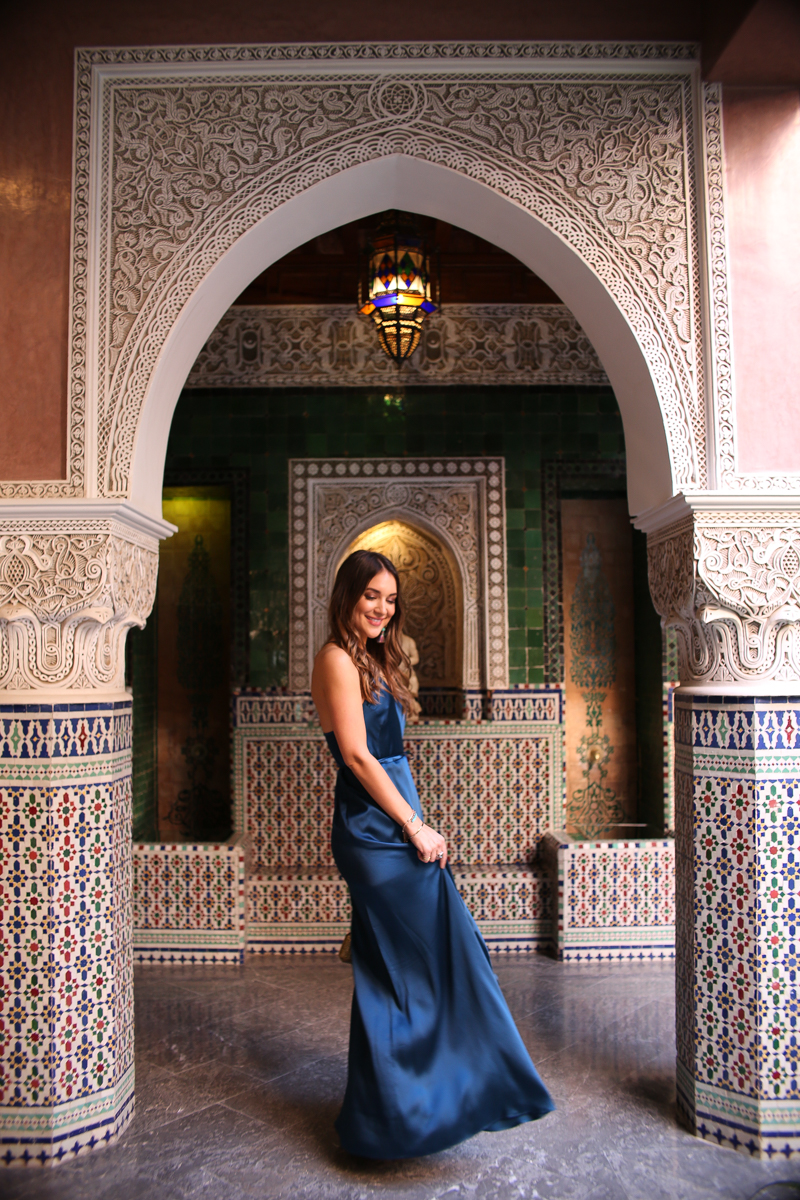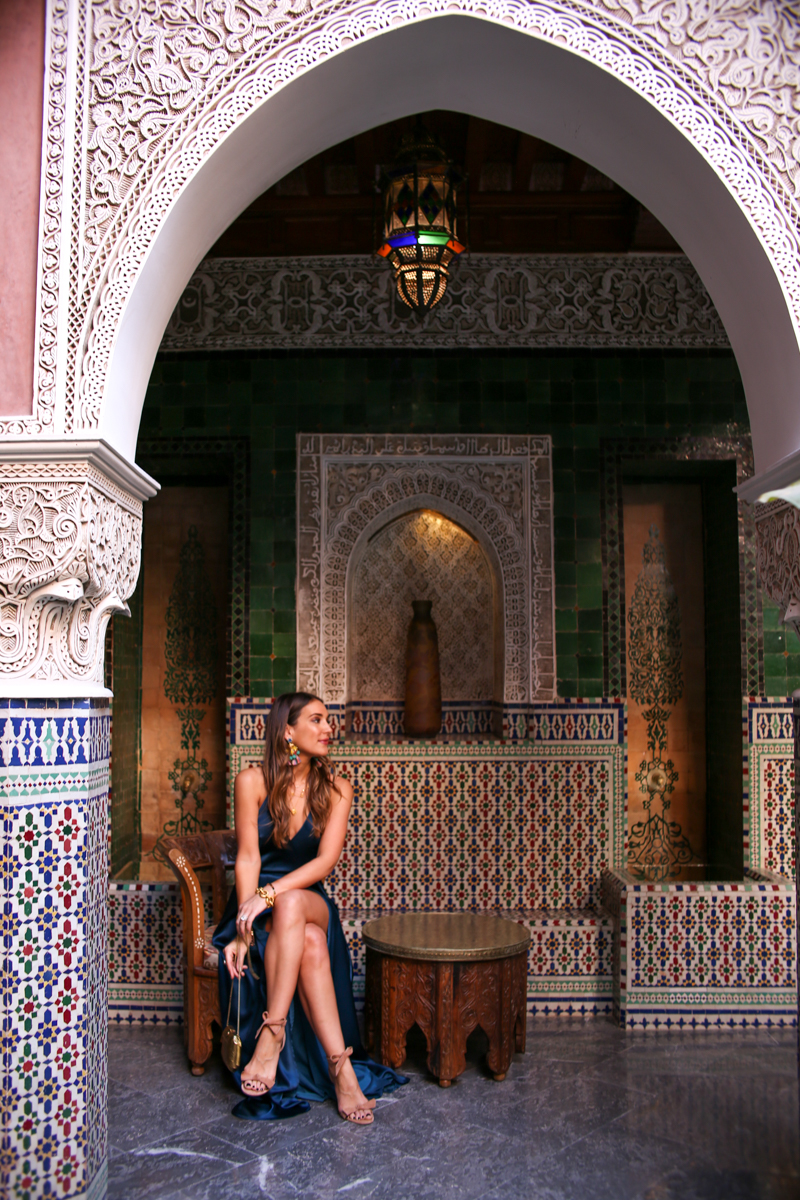 dress, also love this one and this one | similar heels | similar bag here and here | bracelet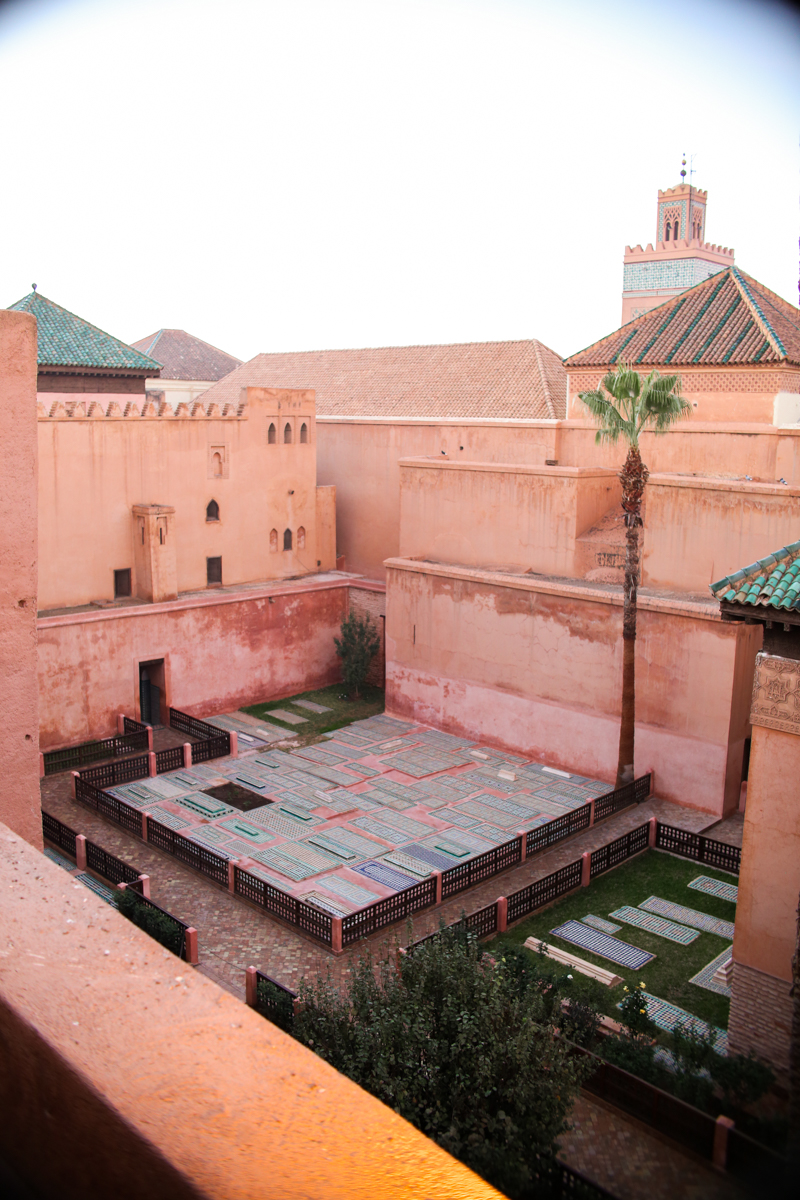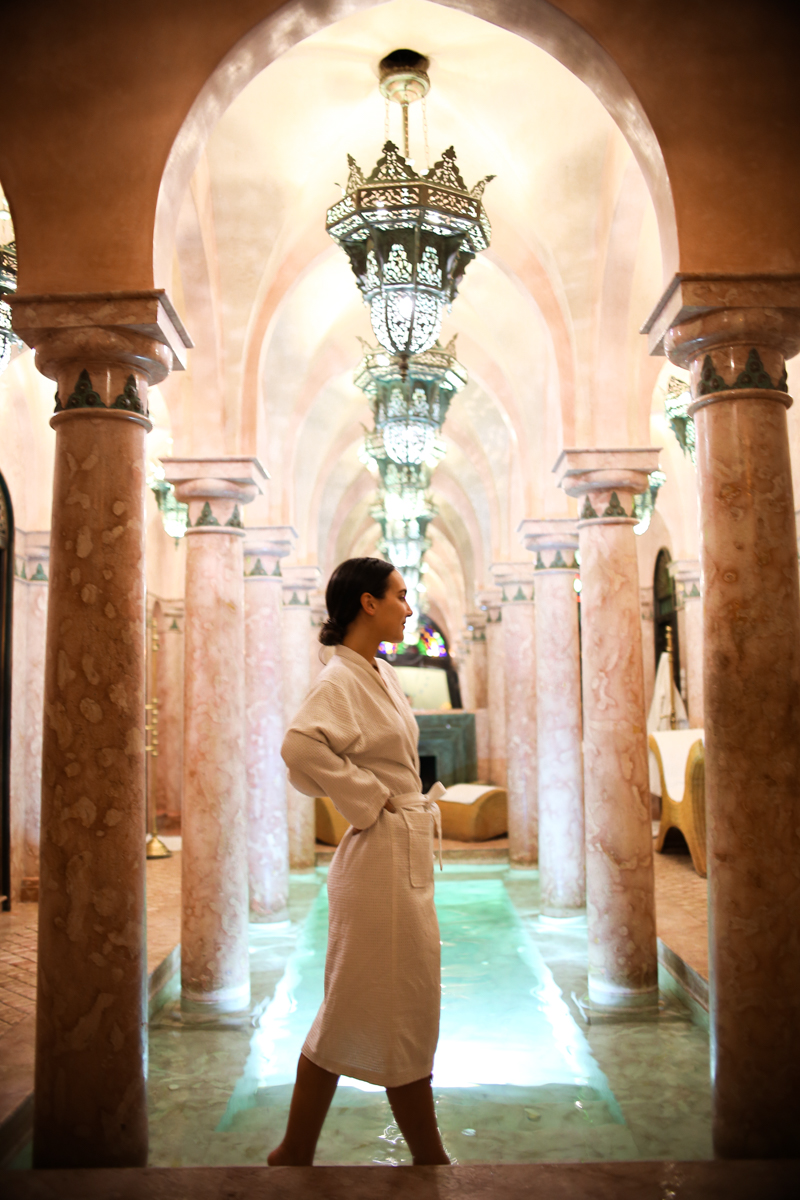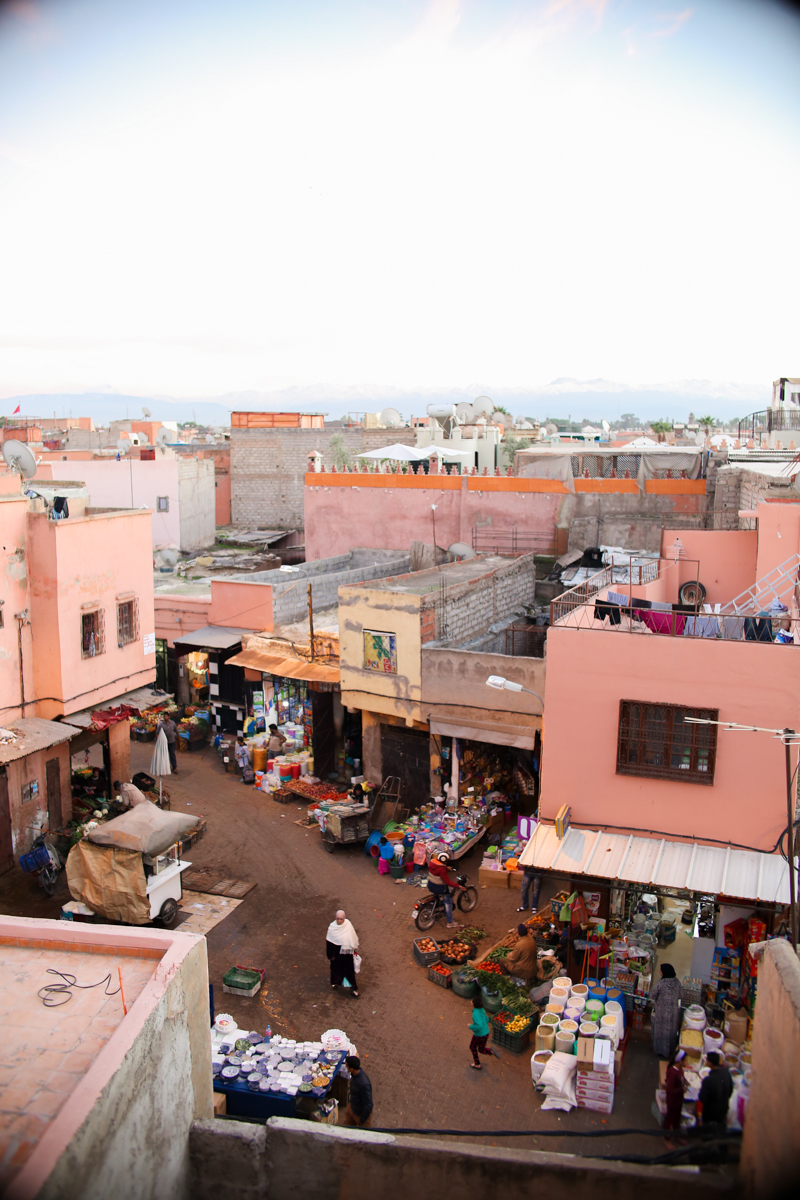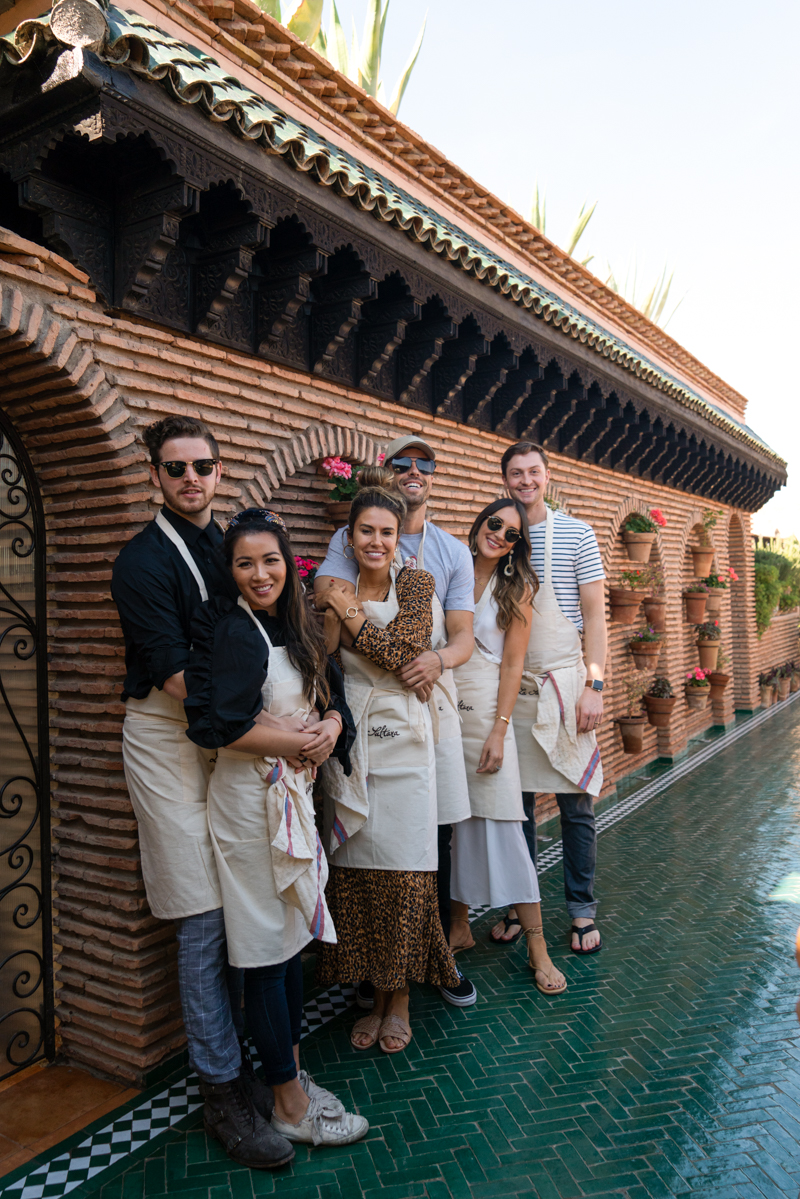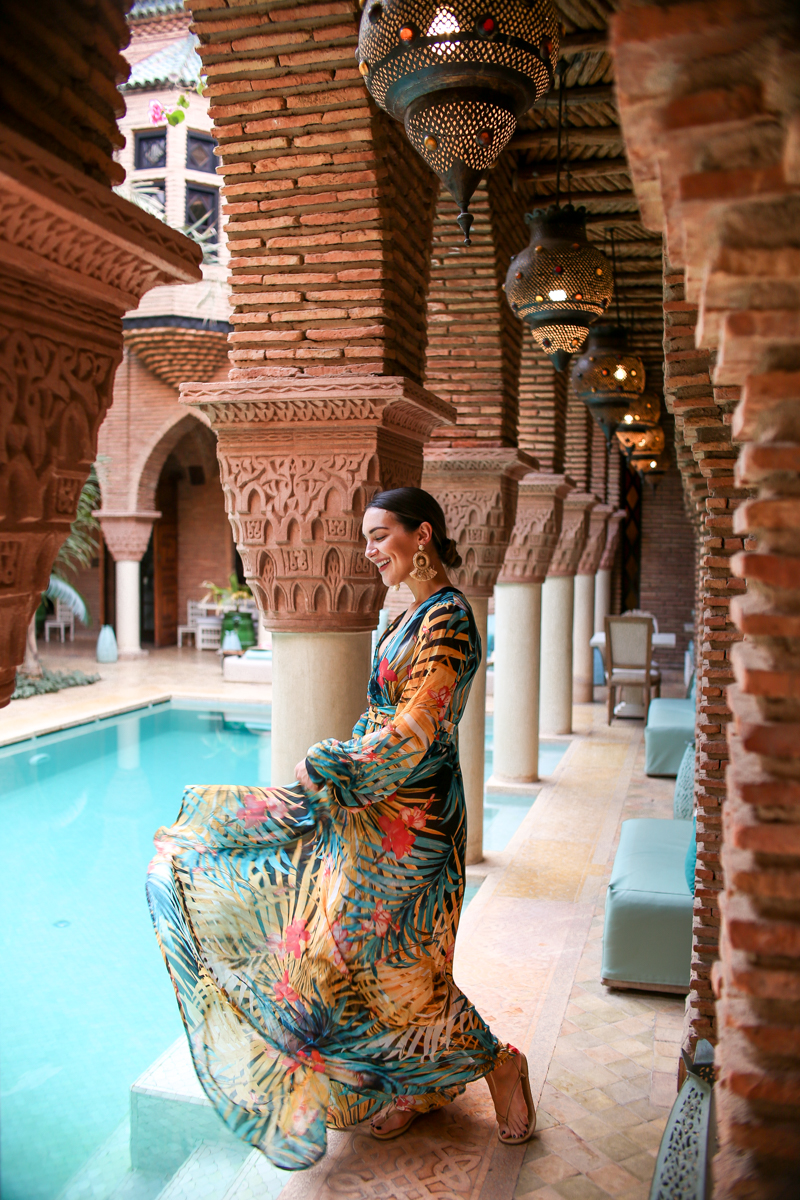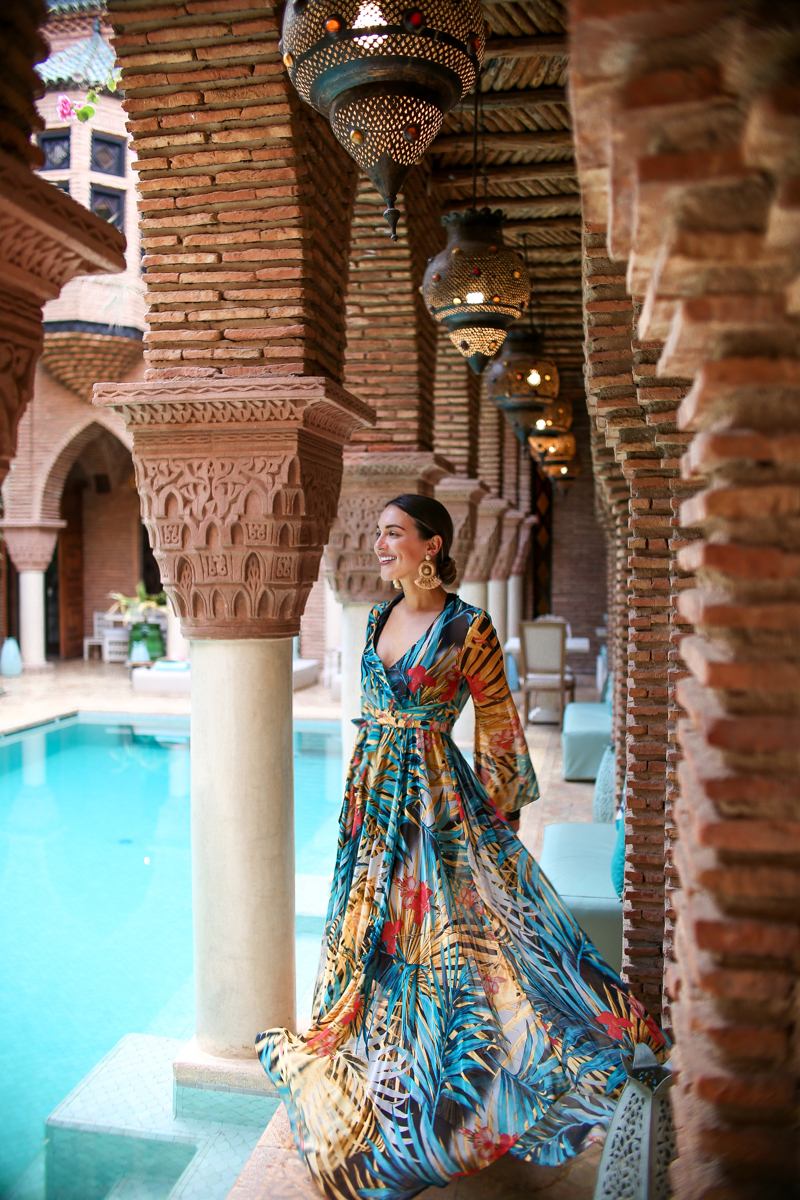 dress (old) – similar styles here, here, here and here | earrings | similar sandals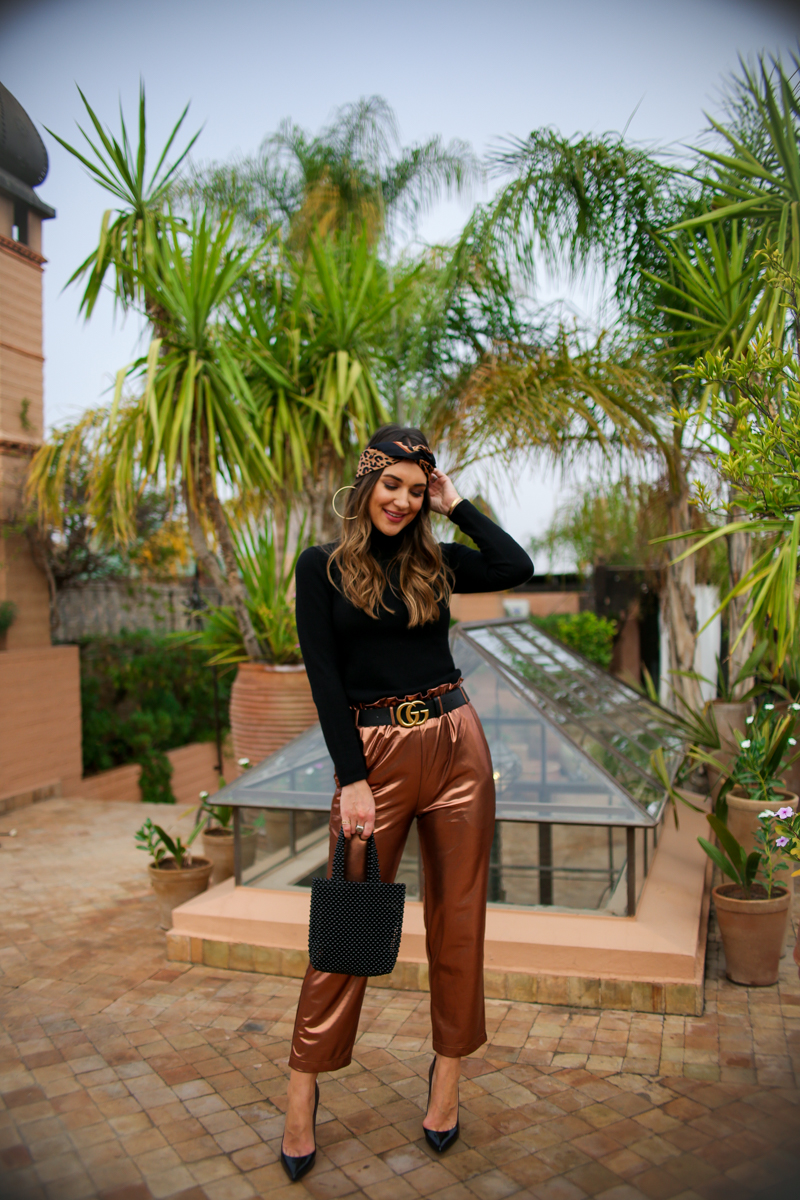 similar turtleneck | pants (run TTS) | heels, love these for less | bag | scarf | similar earrings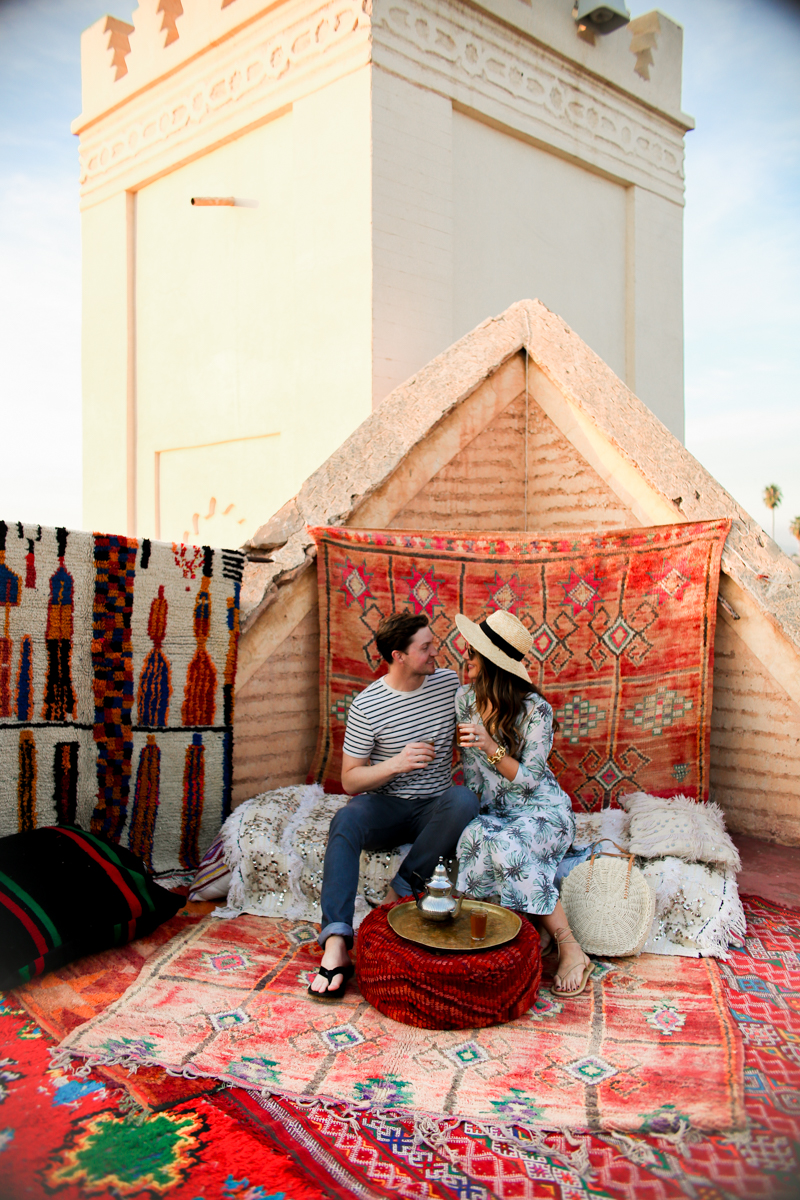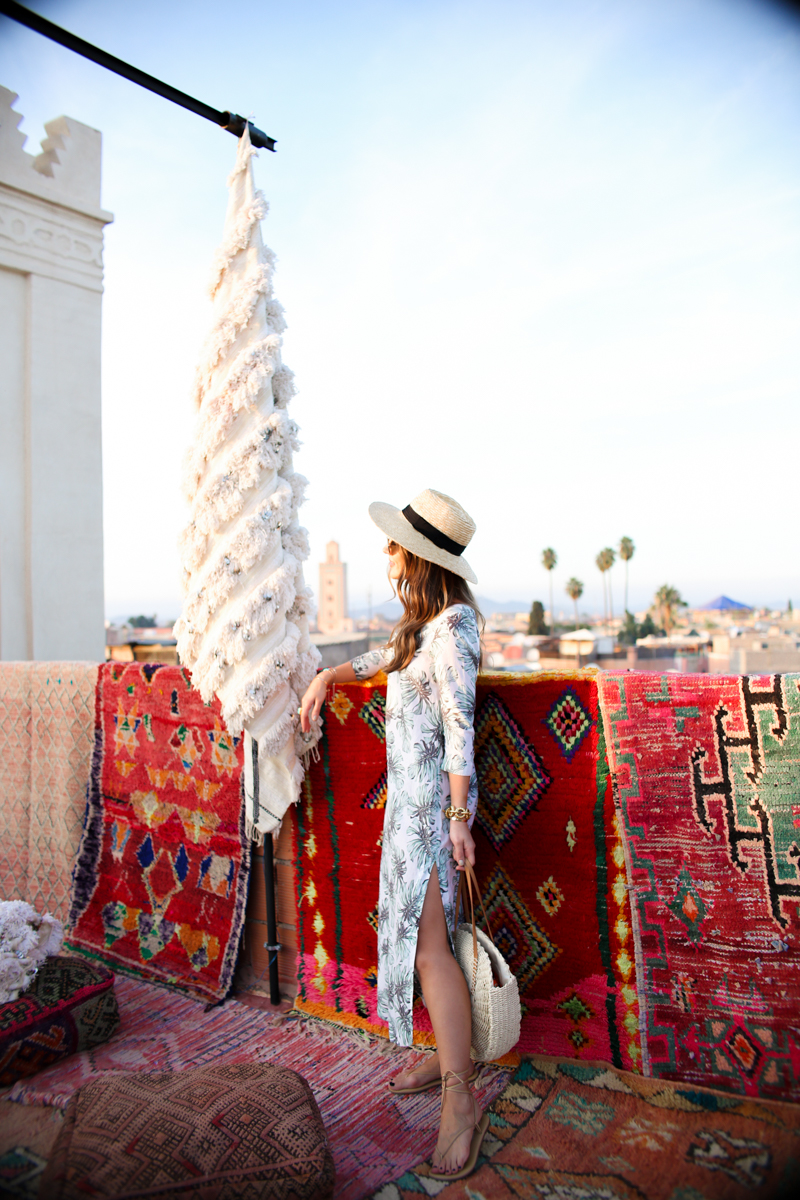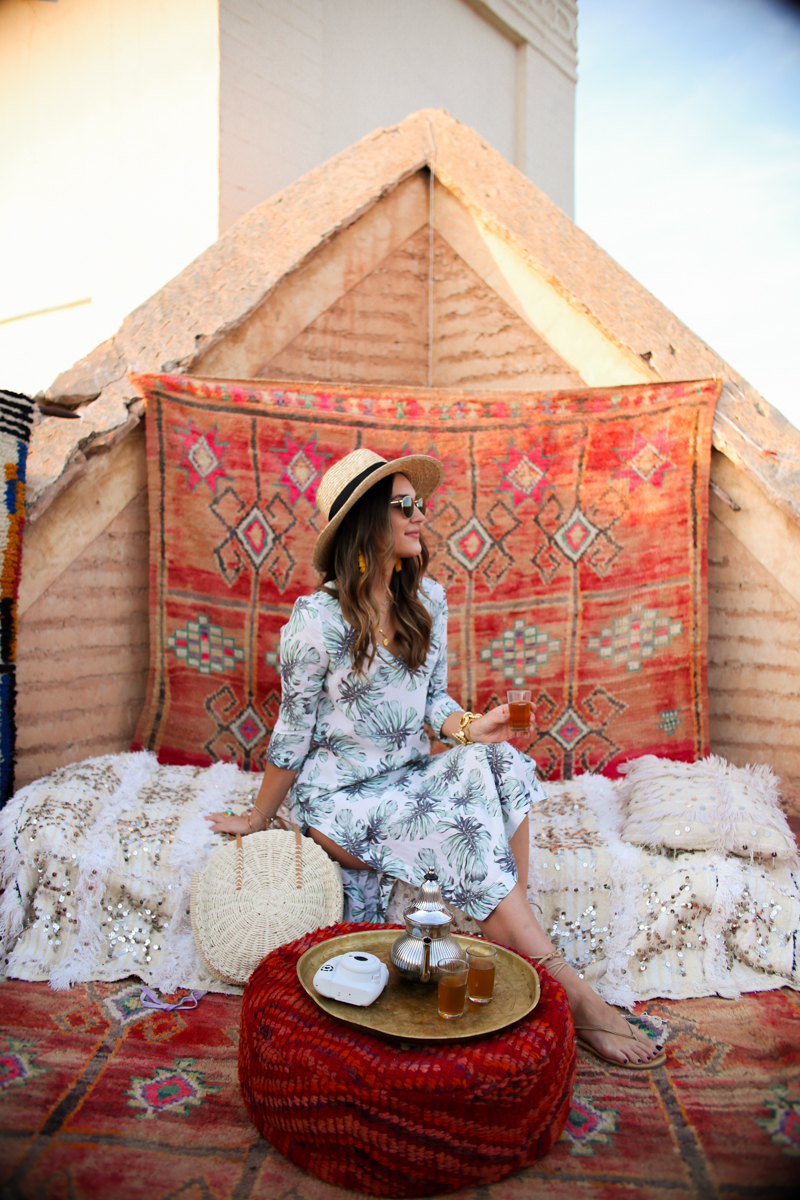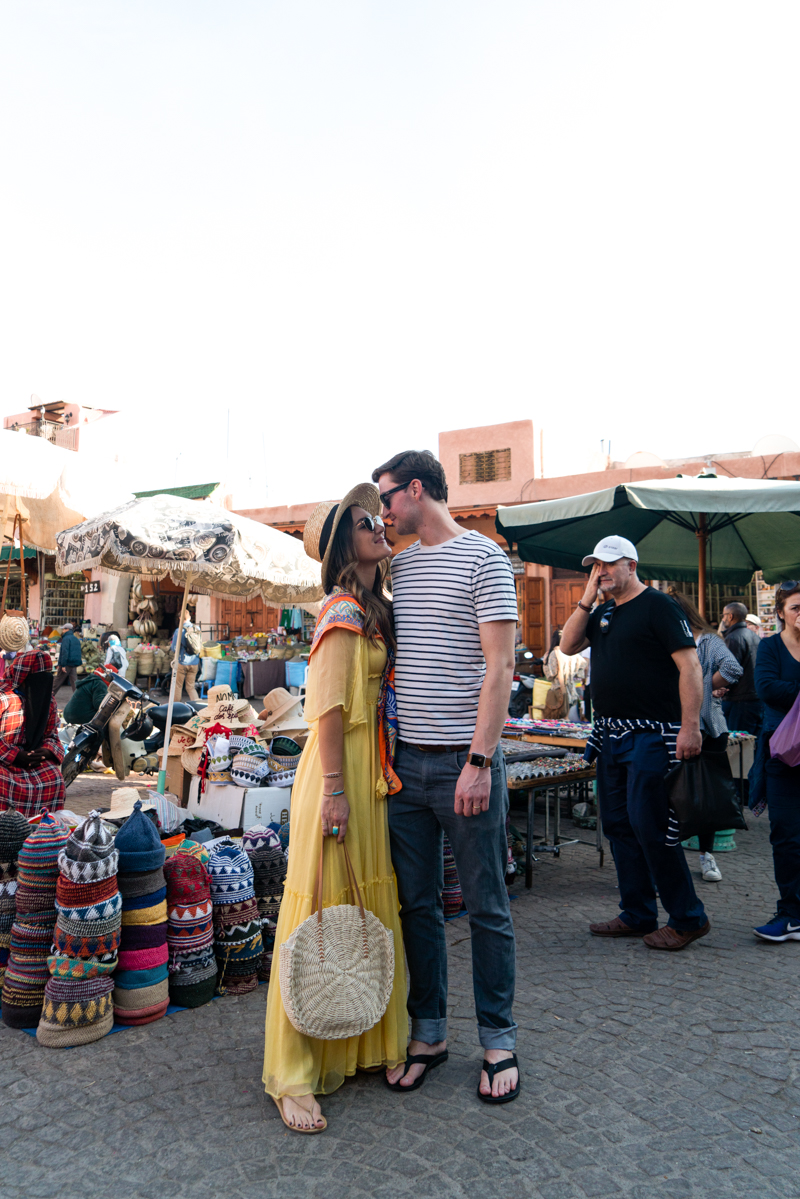 hat | dress (55% off) | similar bag | scarves here and here | similar sandals | sunglasses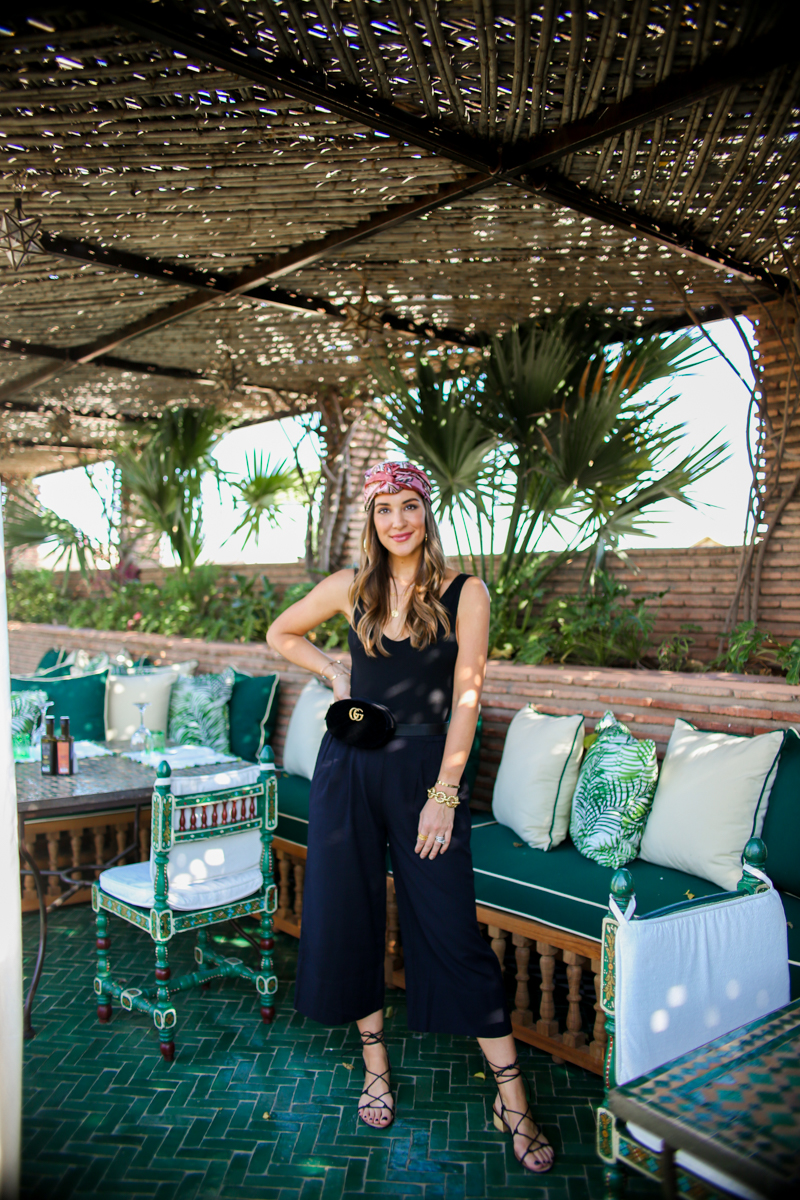 scarf | bodysuit | pants, also love these and these | sandals | bracelet | belt bag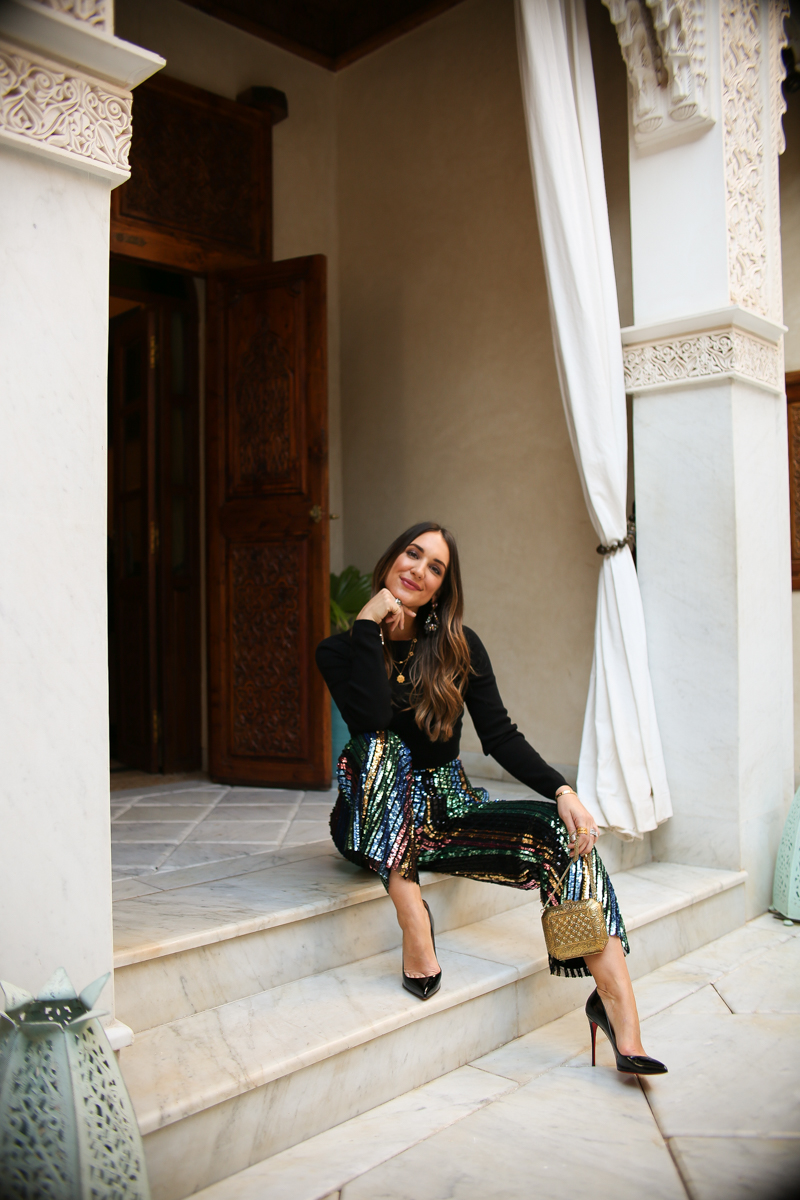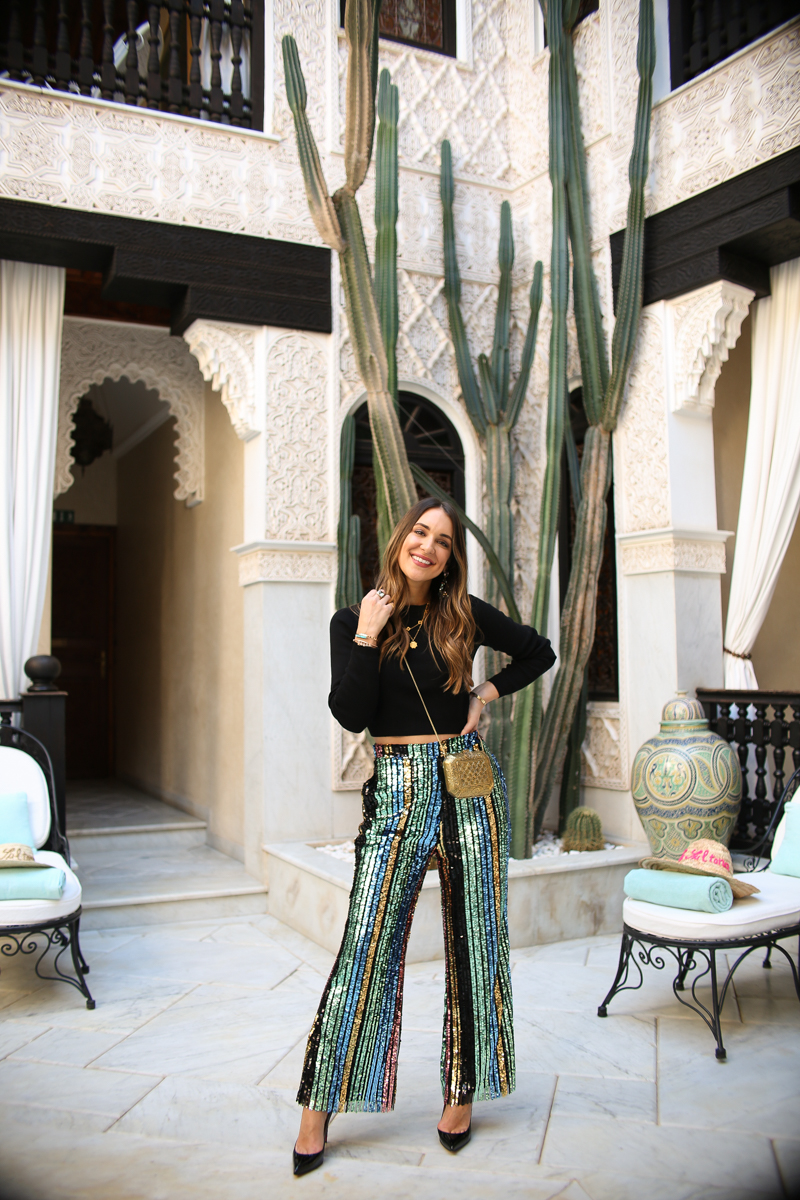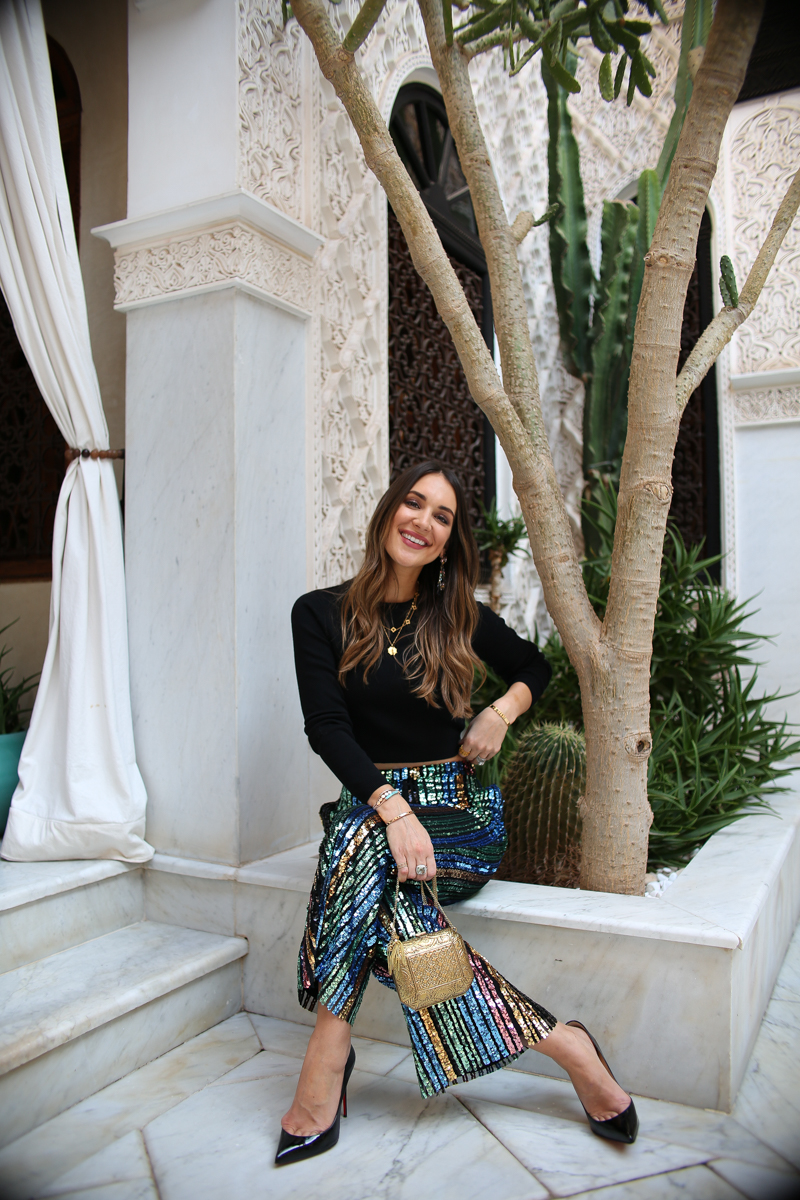 similar sweater here and here | pants, also available here (run big, size down!) | similar bag here and here | heels, similar look for less here | necklace 1, 2 | earrings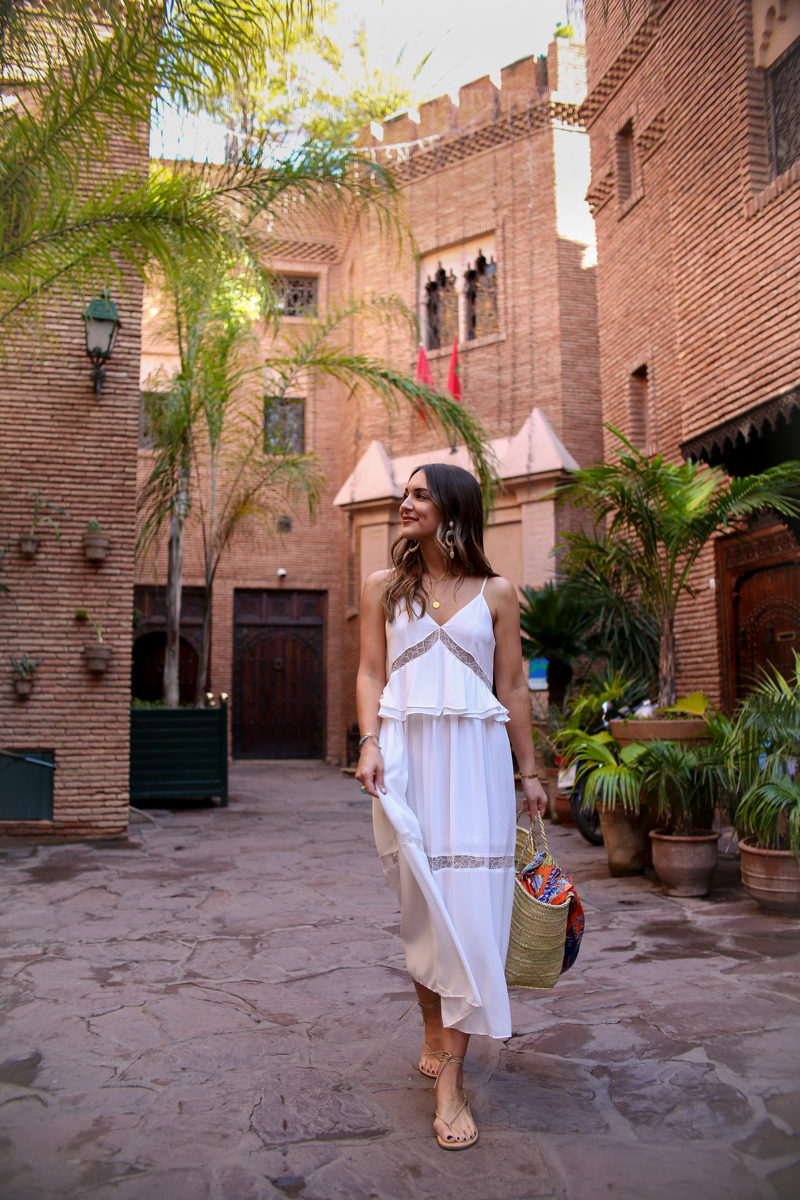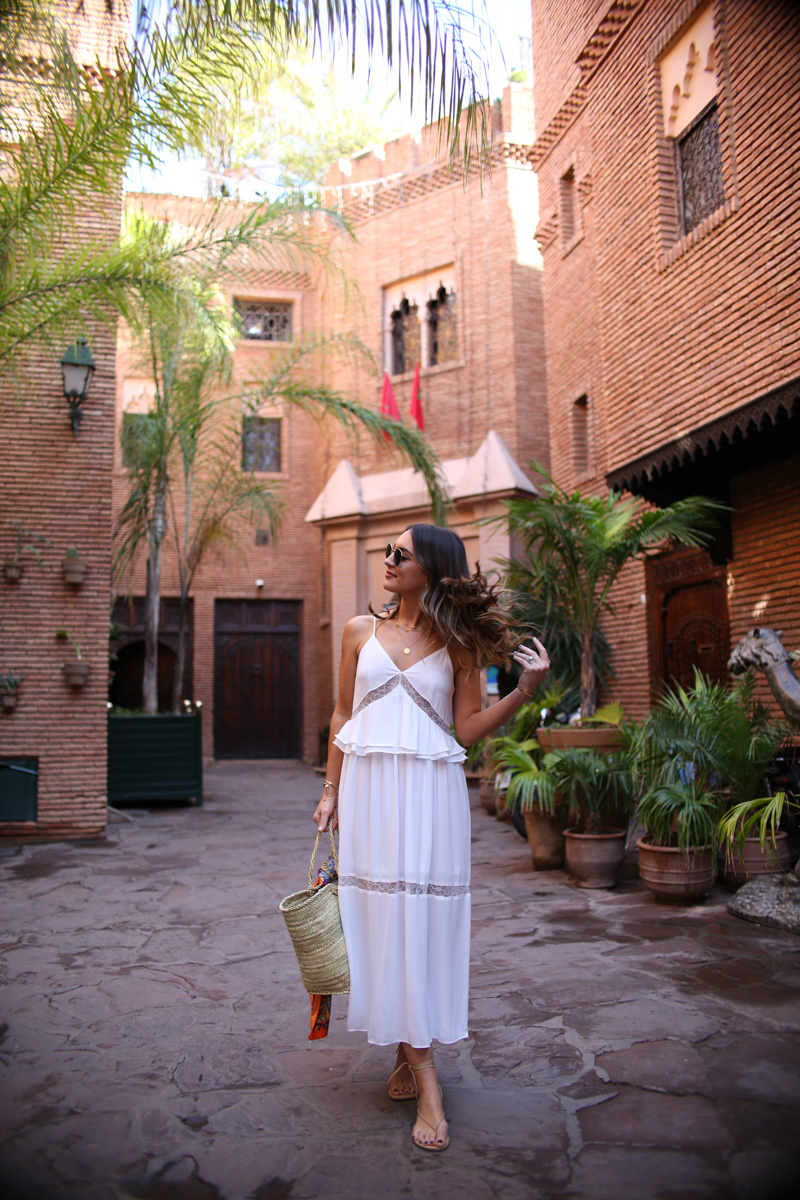 dress (on sale), also love this one (on sale) | similar sandals | scarves here and here | sunglasses | necklace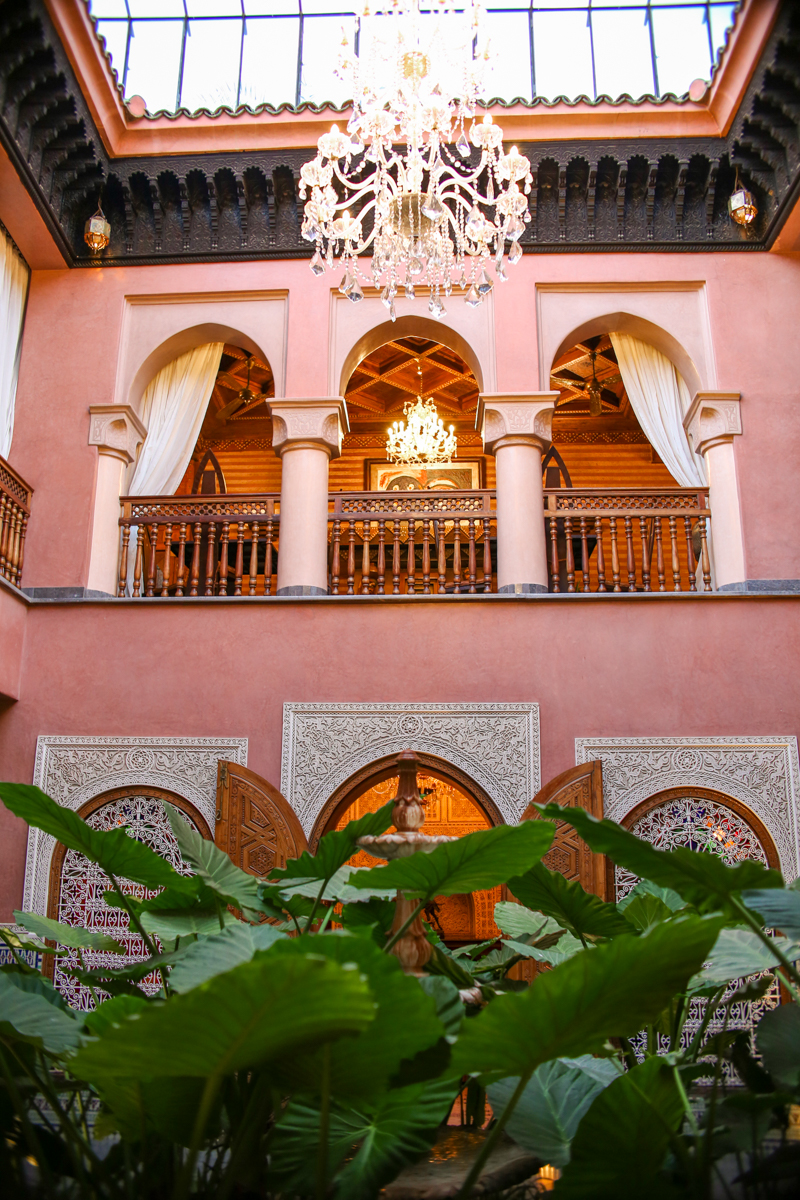 Have you ever visited Marrakech or is it on your bucket list!?  I think it would be the most epic honeymoon or anniversary spot. The hotel is so romantic.  There were so many times I stopped to hug Christian and tell him how grateful I was that he could come with me. I can't imagine having this experience with anyone else!
It was my first time in North Africa, and we really were completely blown away with its beauty and hospitality. It was sensory overload, in the best possible way.  A trip of a lifetime, and I'm so thankful to the LiketoKnow.it team for including us on the opportunity to visit such an amazing country.
Thank you so much for reading and sharing! Tomorrow we will cover Oualidia, and it was gorgeous and wonderful in a completely different way. Stay tuned! XO –