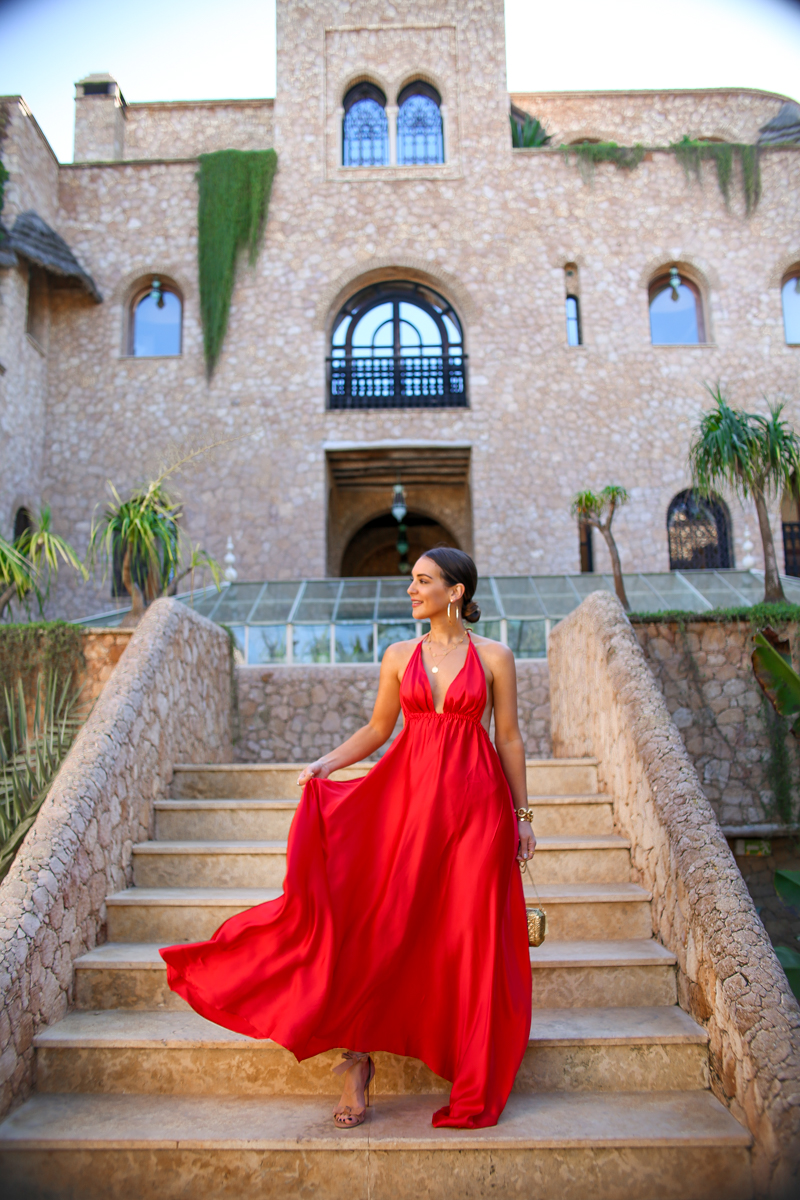 dress, also love this one, this one and this one | similar heels | similar bag here and here | necklace 1, 2 | bracelet | earrings
Yesterday I shared our experience in Marrakech, and today we're going to take a deeper dive into La Sultana's sister beach property in Oualidia!
Christian and I only spent about 36 hours in this magical little town before we had to leave for the airport so he could get back to San Francisco for a Tuesday morning surgery, but we definitely soaked up the little bit of time we had there!
This location was around three hours from Marrakech, and I'm really glad we were able to split time between the two properties because they were totally different.  Marrakech is exactly what you think of when you dream of Morocco – ornate, colorful and a mind and body trip for the senses.
Oualidia is its serene and peaceful sister that is bright, airy and water-inspired. I wish we could have spent a little more time at this gorgeous location, but all the more reason to return!  Let's get into the nitty gritty –
Oualidia
Where We Stayed 
We stayed at La Sultana Oualidia, and this charming little property was so beautiful and intimate.  It's smaller hotel than Marrakech, and our room had this beautiful screened porch (pictured below) where I would work in the afternoon, while listening to Christmas Trap (#lolol). It was so lovely!
We also had a private outdoor tub and fell asleep to the fireplace crackling… talk about dreamy.
Where We Ate 
We also had all of our meals in Oualidia at the hotel, and my favorite was this stunning beach picnic we traveled to by boat (pictured below).  It was a Sex and the City 2 moment if I've ever had one in my life, and if I could transport myself back to that day, eating fresh fish while trying to sneak bread to a stray dog we found… I would in a heartbeat!
Activities 
We visited the spa in Oualidia as well, and this time Christian got to take part in a massage himself!  My massage was so peaceful, I almost fell asleep on the table.
One of the most beautiful things about Moroccan spas is that they all have these gorgeous heated pools in the center. It's the kind of place you can spend a few hours, sipping espresso or mint tea, and completely unwind.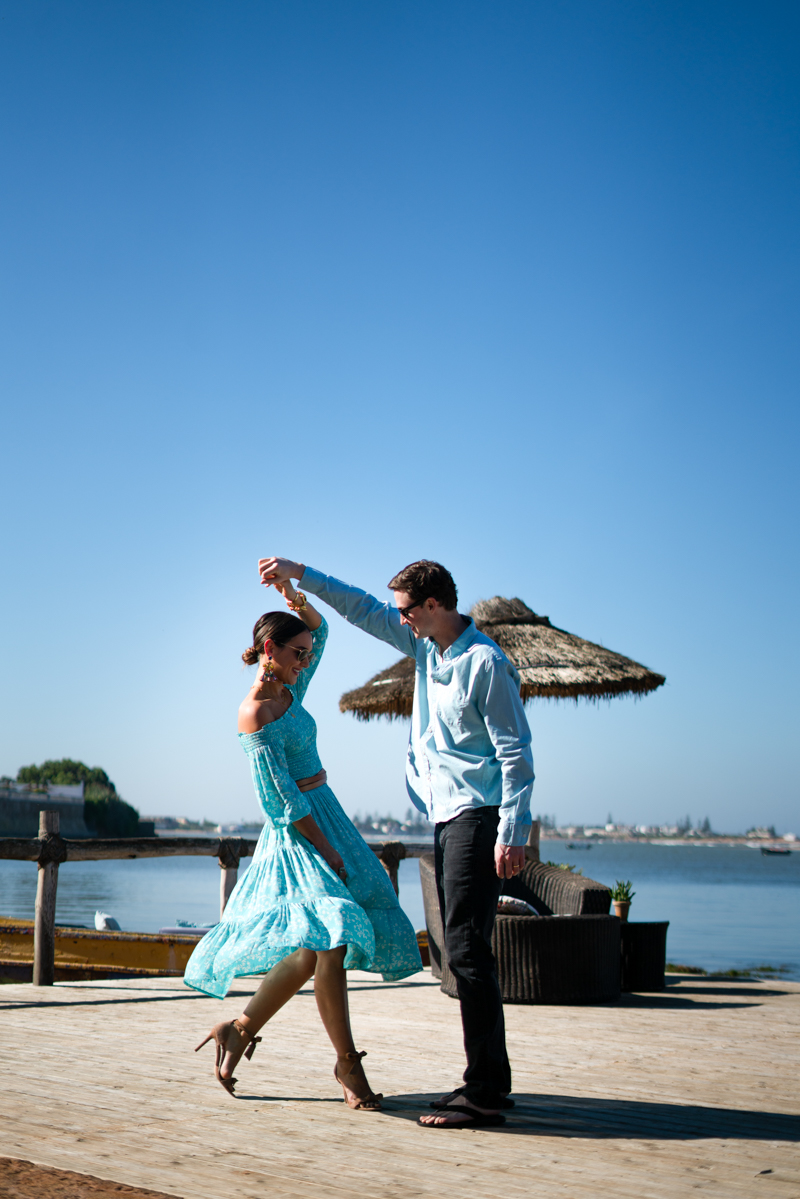 dress | belt (sold out), love this one and this one | similar heels | sunglasses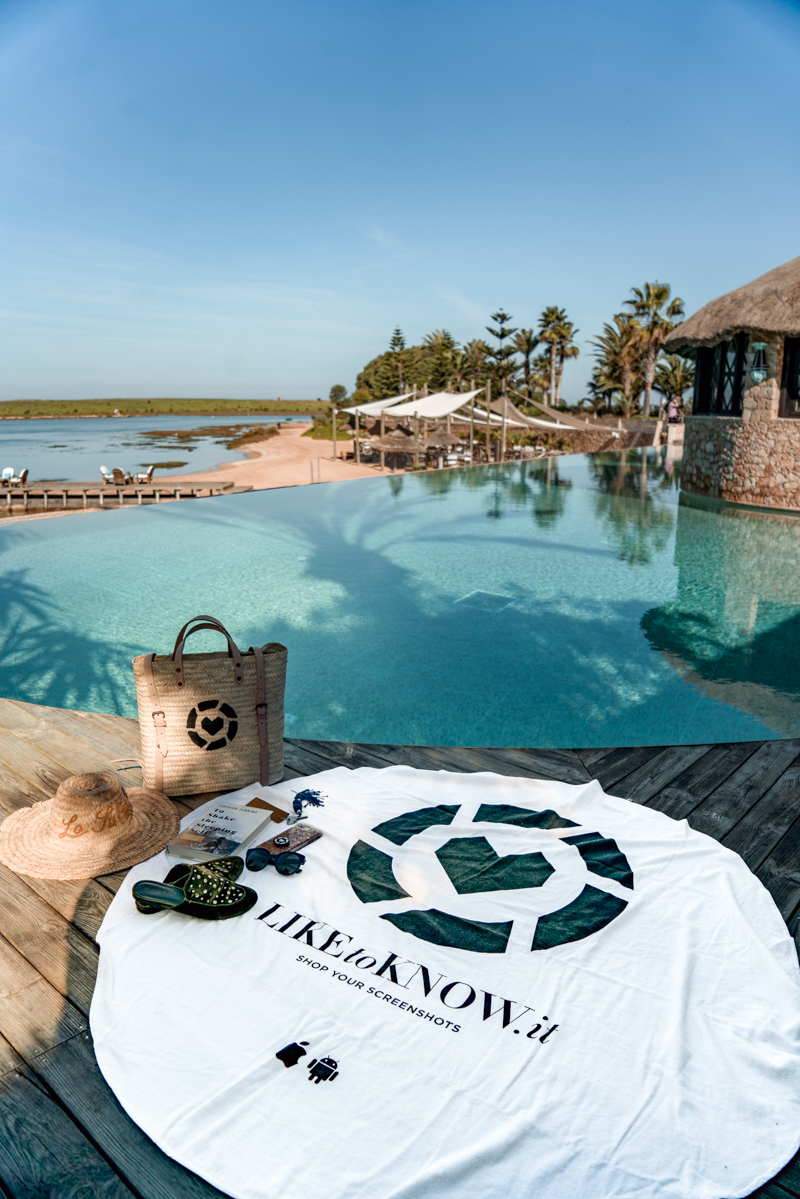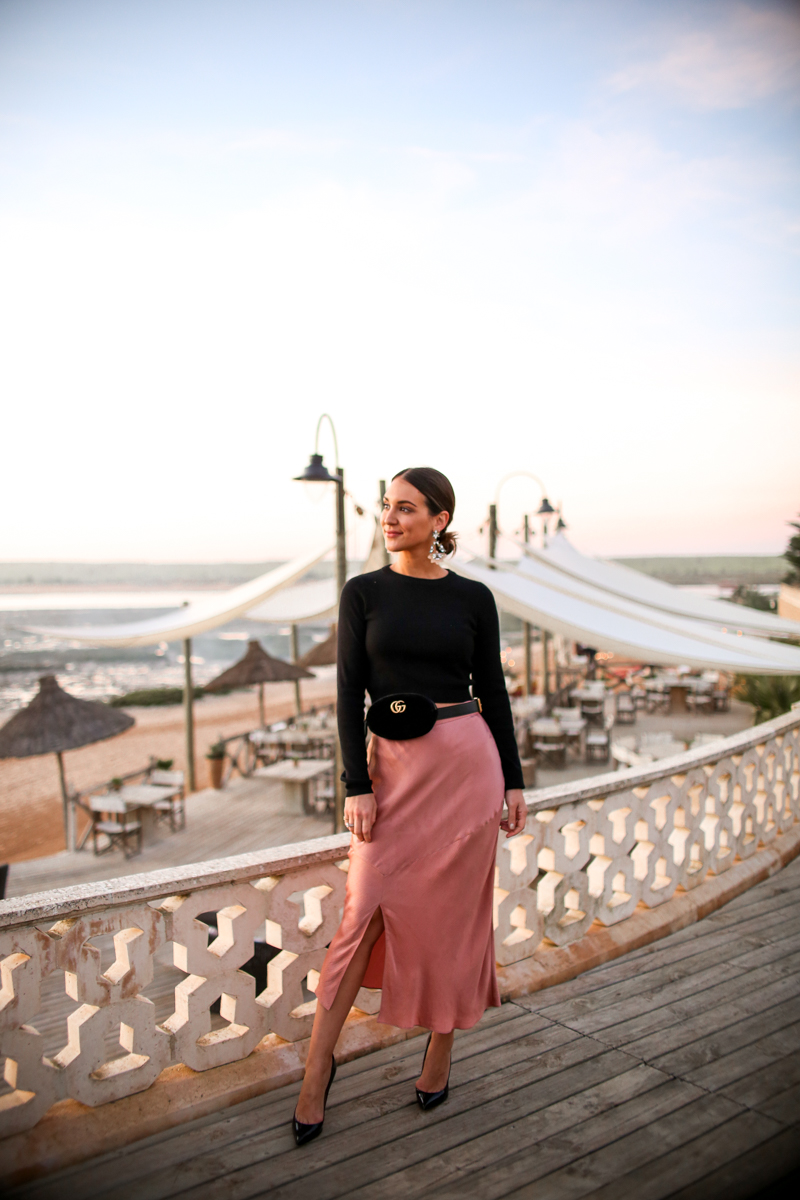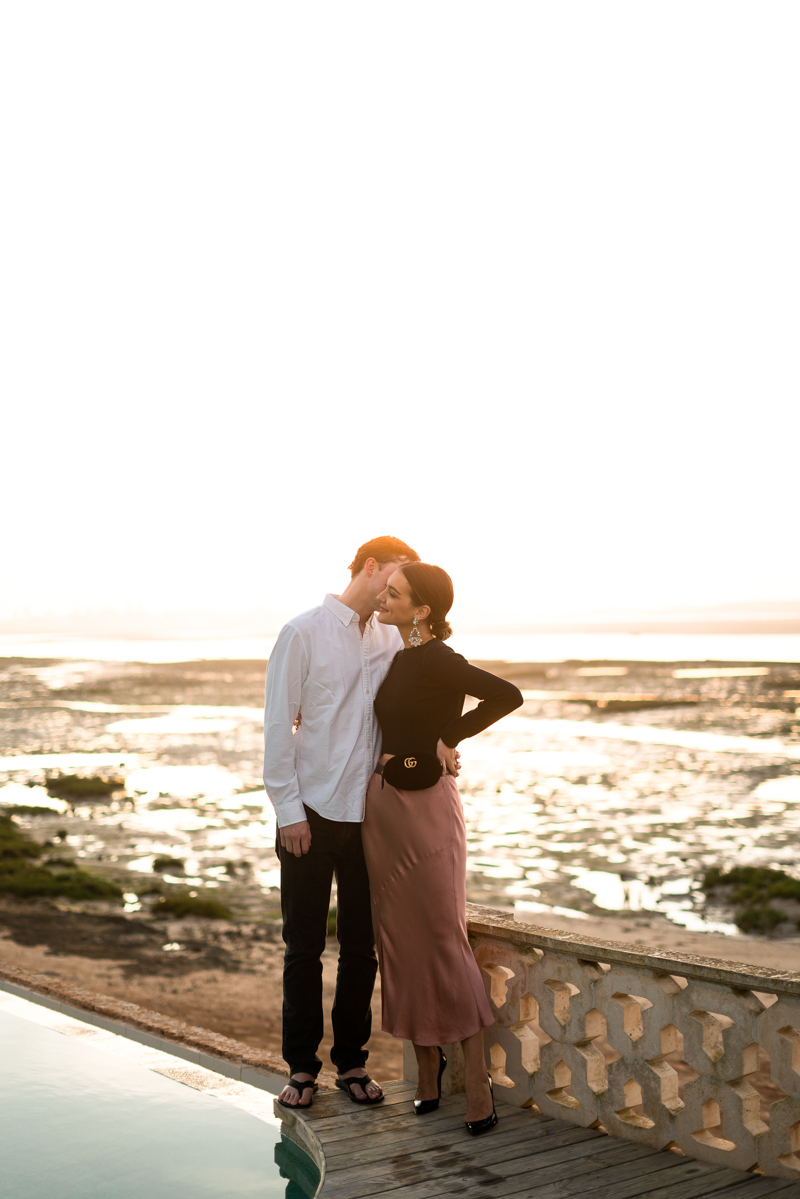 similar sweater here and here | skirt, also love this one | heels, similar style for less here | belt bag | earrings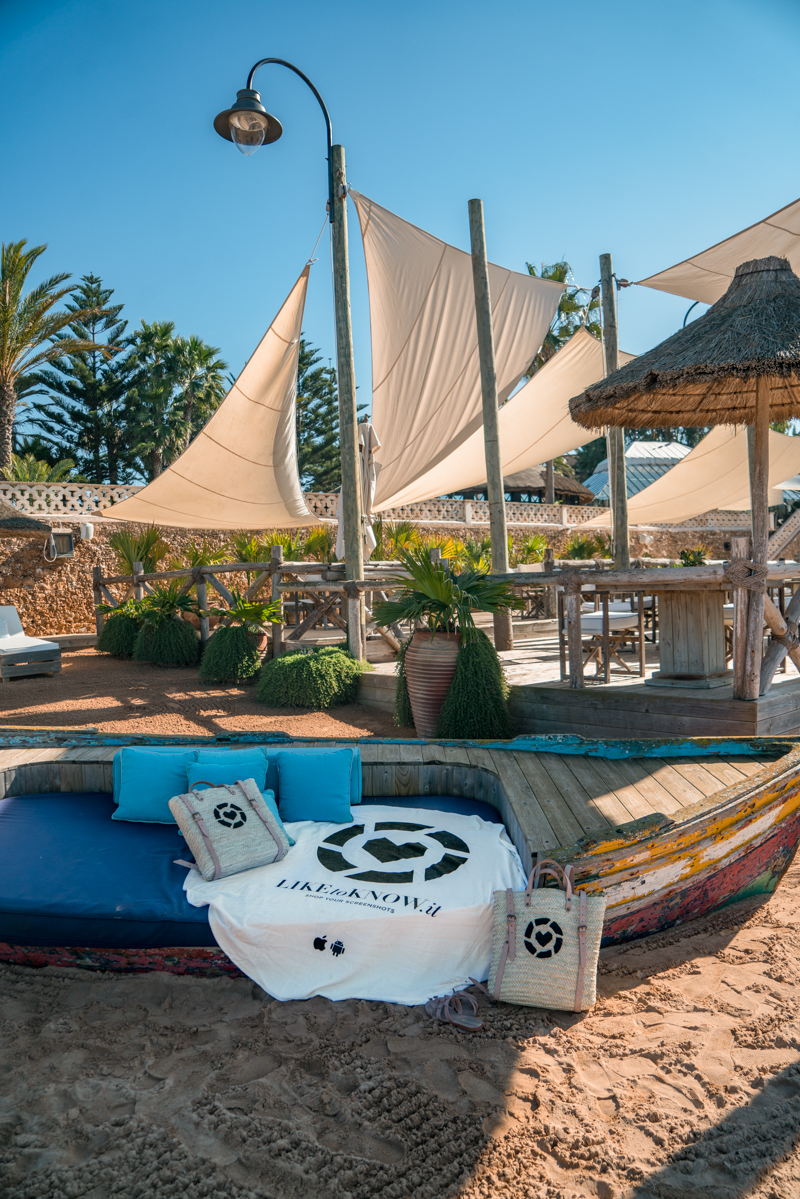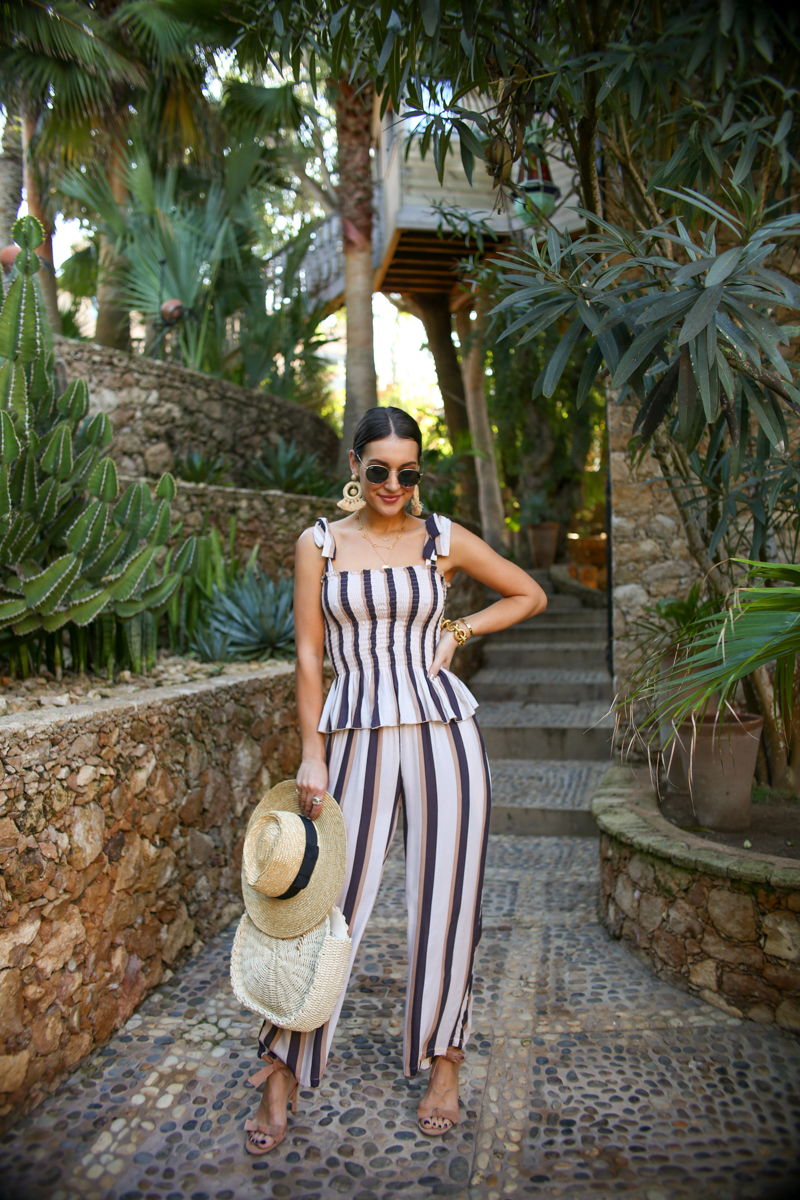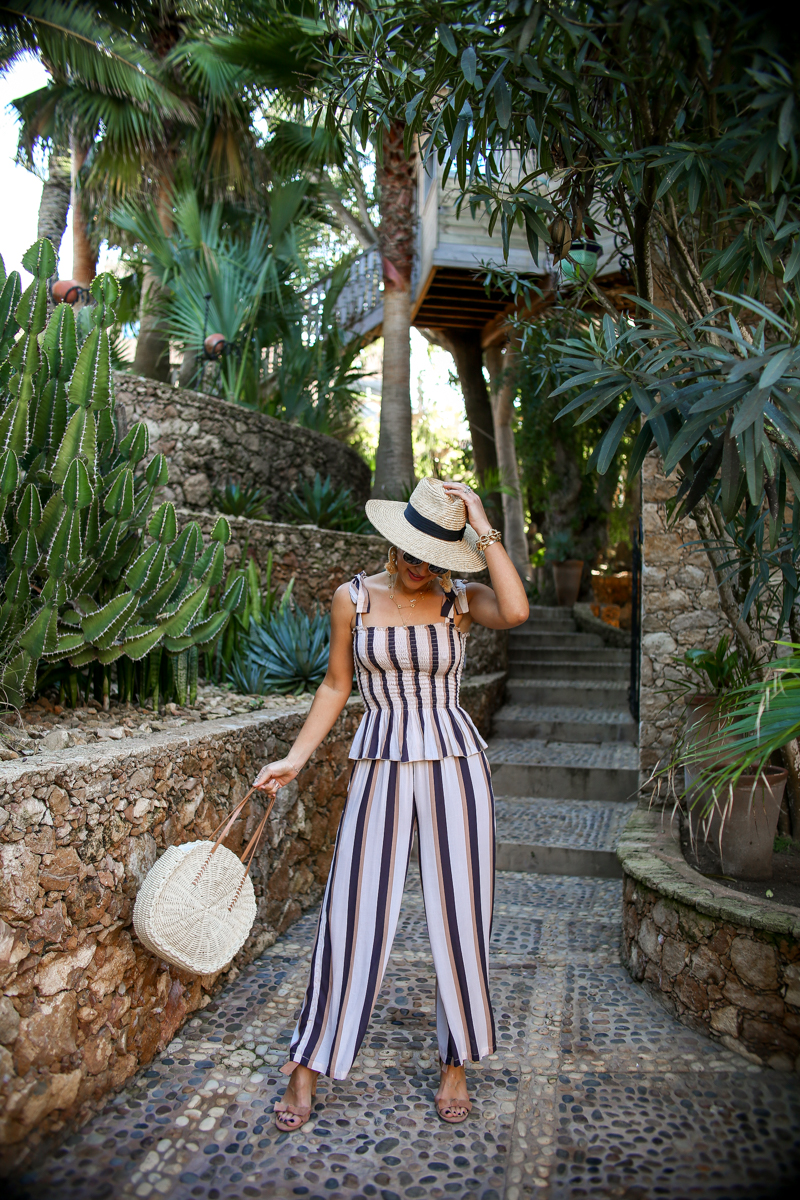 similar striped top | similar pants | similar heels | similar bag | hat | sunglasses | earrings | bracelet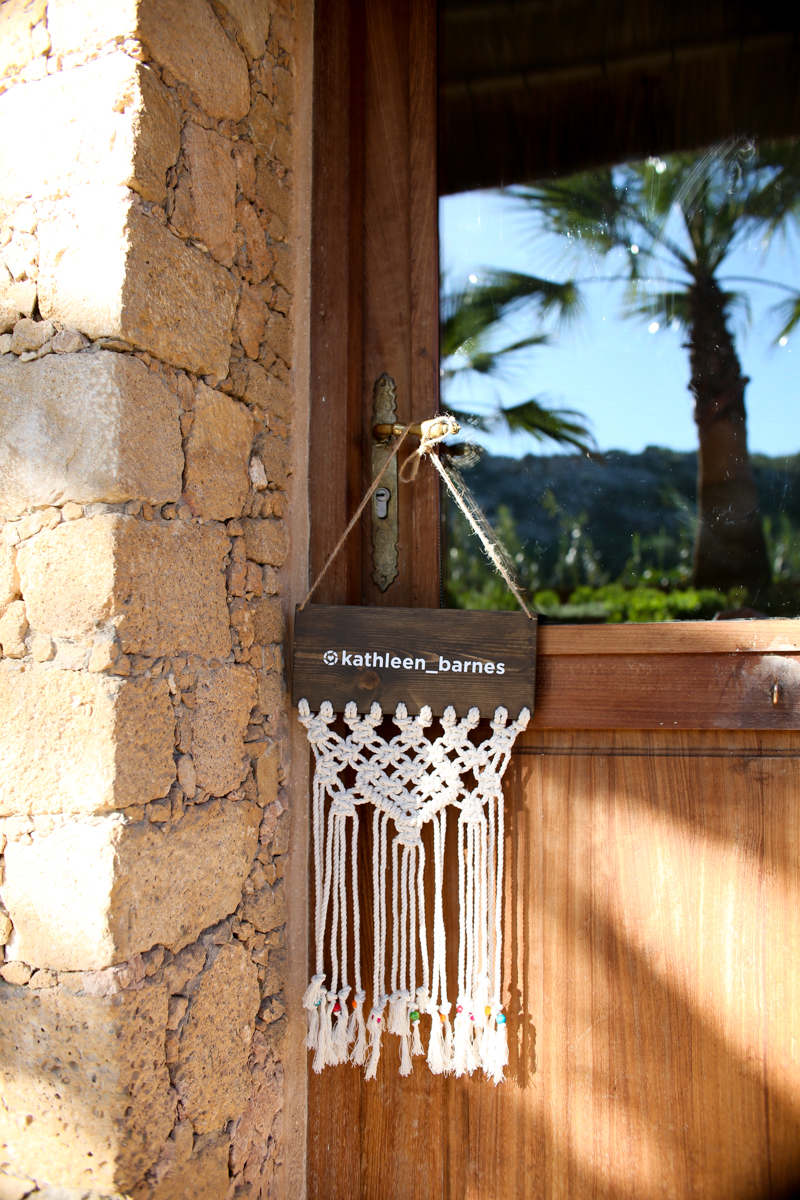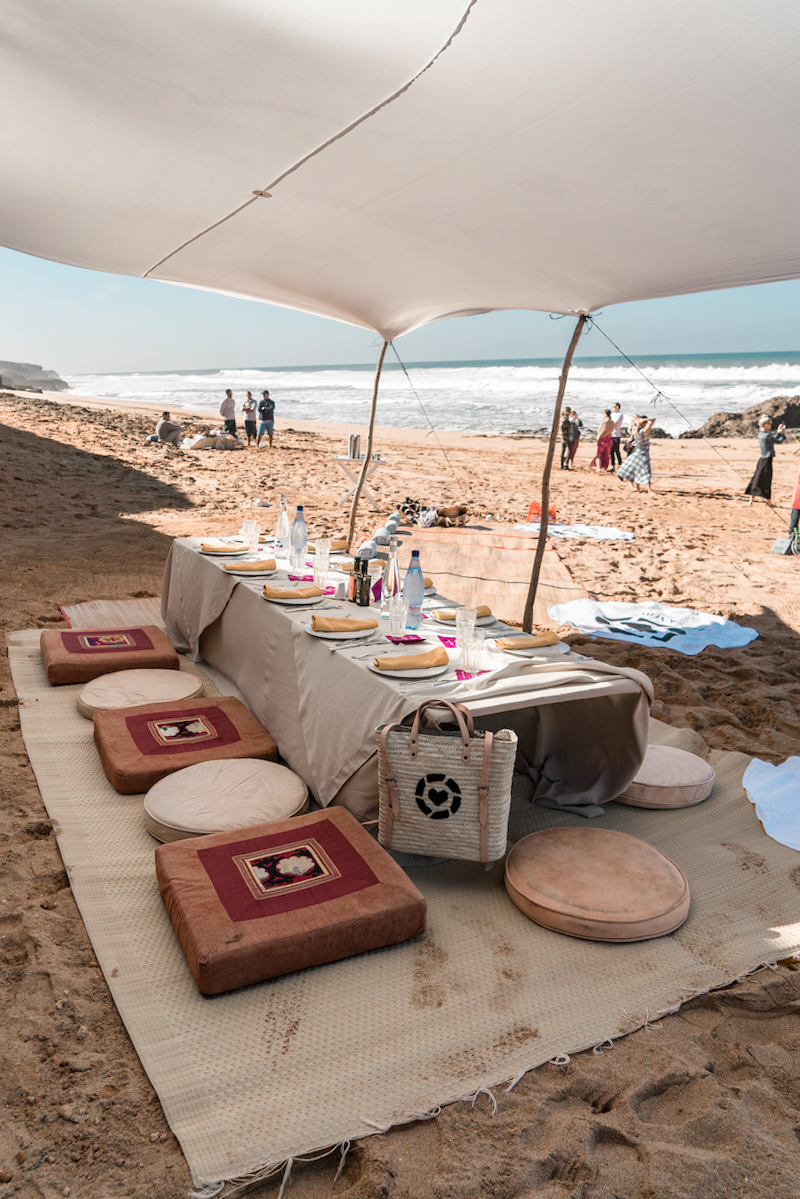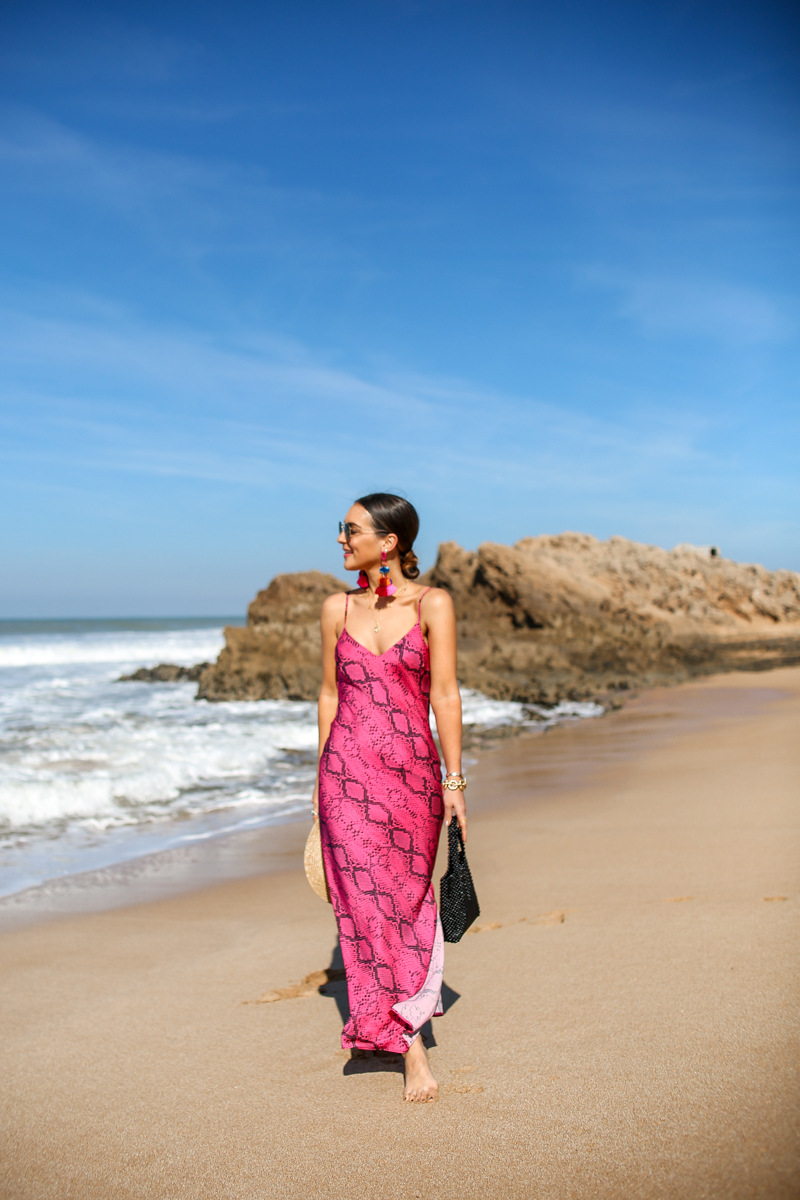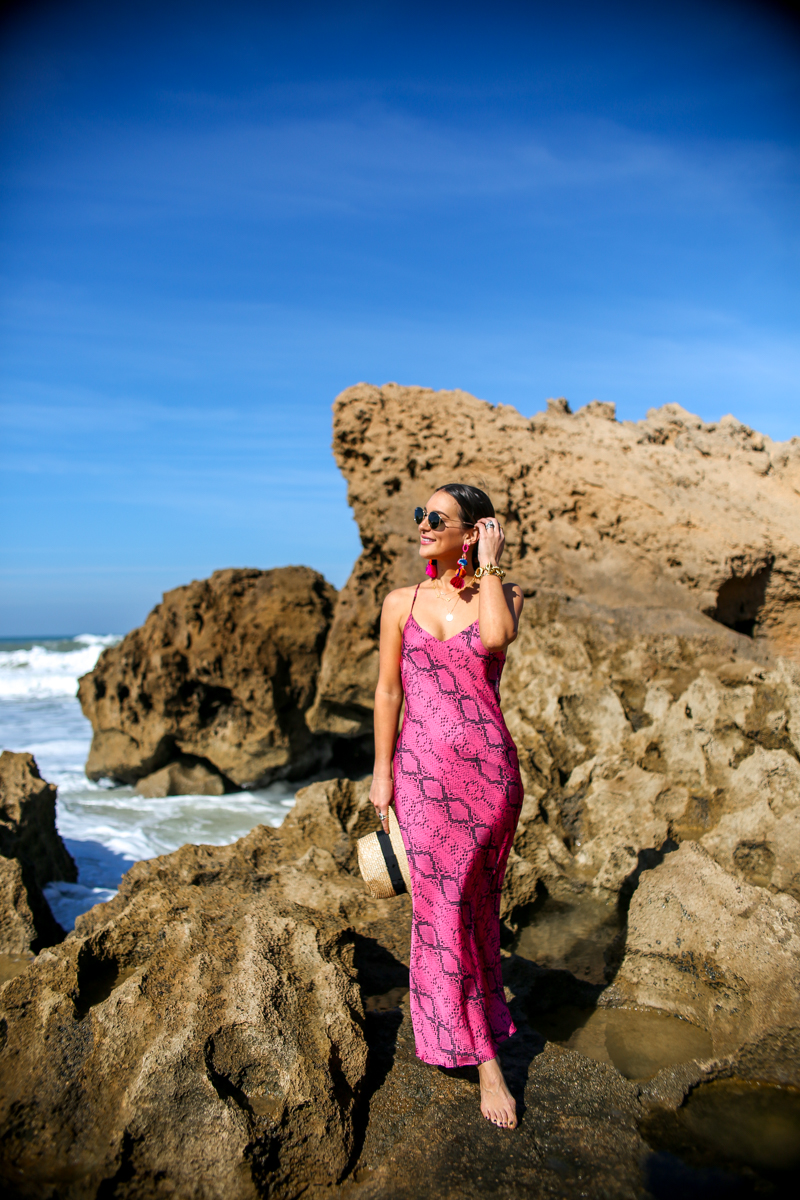 dress | hat | necklace | bracelet | earrings – Nannacay | sunglasses | bag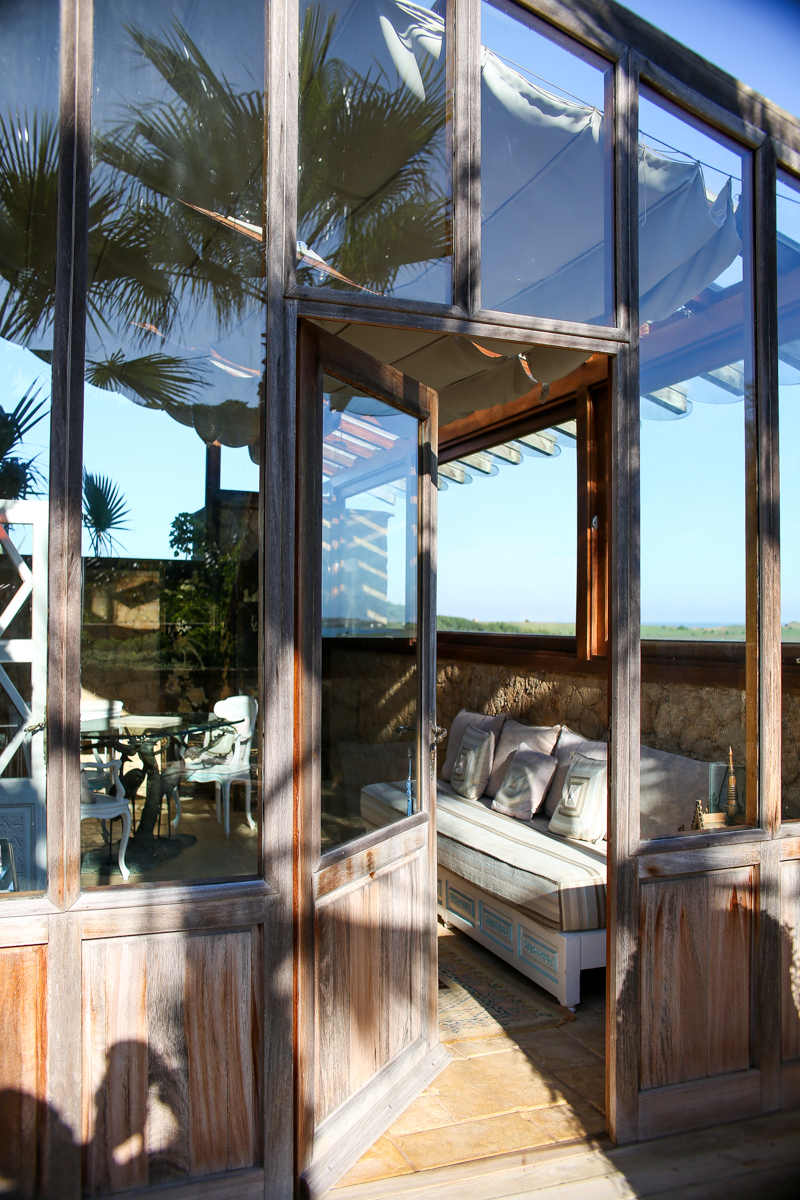 I've had so much fun reliving this experience through these posts, and I hope you guys feel like you got a sneak peek into the trip.  I was so honored to be a part of such a OG group of ladies who have personally inspired me since day 1, so it was a very cool full circle moment. A gigantic thank you to the LiketoKnow.it team for including me on this magical, once-in-a-lifetime experience.
Thank you so much for reading, and if you have any experience in Marrakech or Oualidia, I would love to hear where you stayed and what you did!  XO –