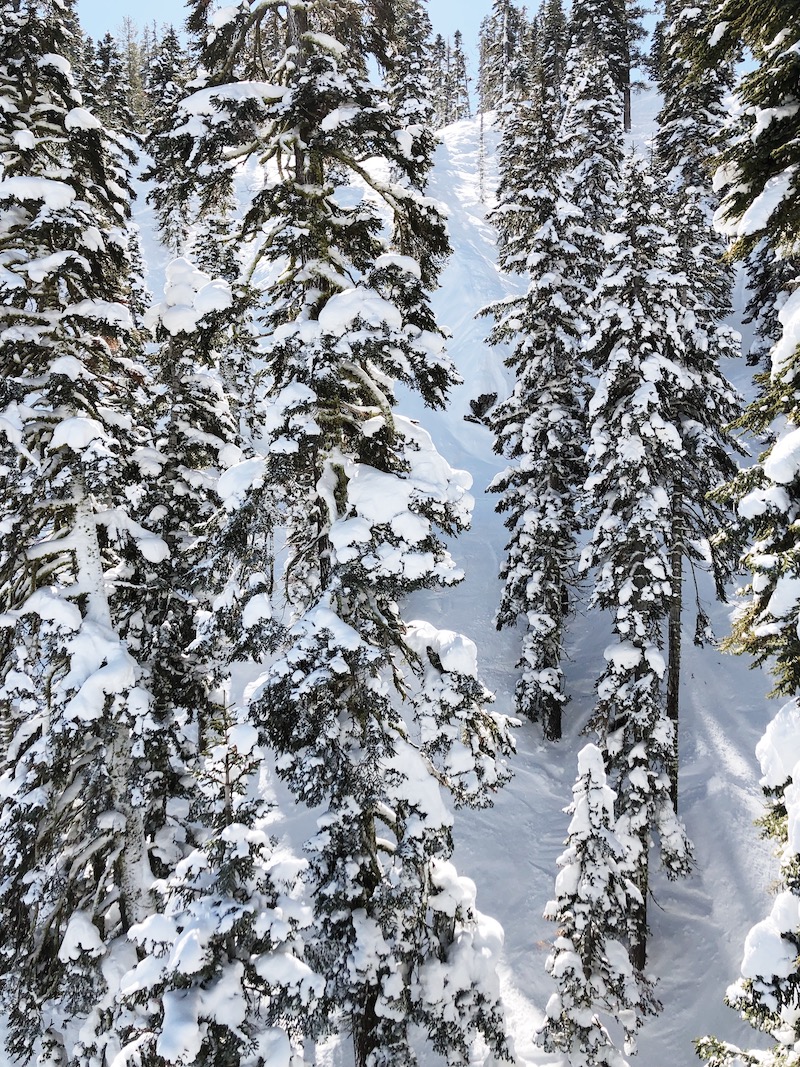 I shared a quick post yesterday about our recent trip to Tahoe, and I ended up having so many photos from our trip that I wanted to put together a full post about it!  We went because Christian had some facial plastics meetings, and we were able to snag a small pet-friendly cabin that worked out really well for us.
SO, let's get into it –
Where We Stayed
We stayed in a little cabin at Squaw Valley.  We knew we wanted to be able to bring the pets (boarding them in the city for is just so expensive… you don't even want to know how much I've spent already since we have moved here), and Christian was able to find several cabins that really worked out for what we needed.  If you are not bringing animals or small children, they also have smaller rooms and suites available as well.
Our cabin was two bedrooms and even had a little kitchen so I was able to go to the grocery and buy food for us, firewood, etc.  Because there were so many feet of snow I thought it might be easier to cook at home rather than fight all of the tourists in town for reservations, but I'm still including several restaurant recommendations I received below!
Don't get me wrong, it wasn't anything fancy. It totally met our needs and felt like an Airbnb rental with kind of the bare necessities if you get my drift. If you really want to treat yourself, there is a Ritz-Carlton that looks absolutely incredible.
Find my other recommendations at the bottom of this post!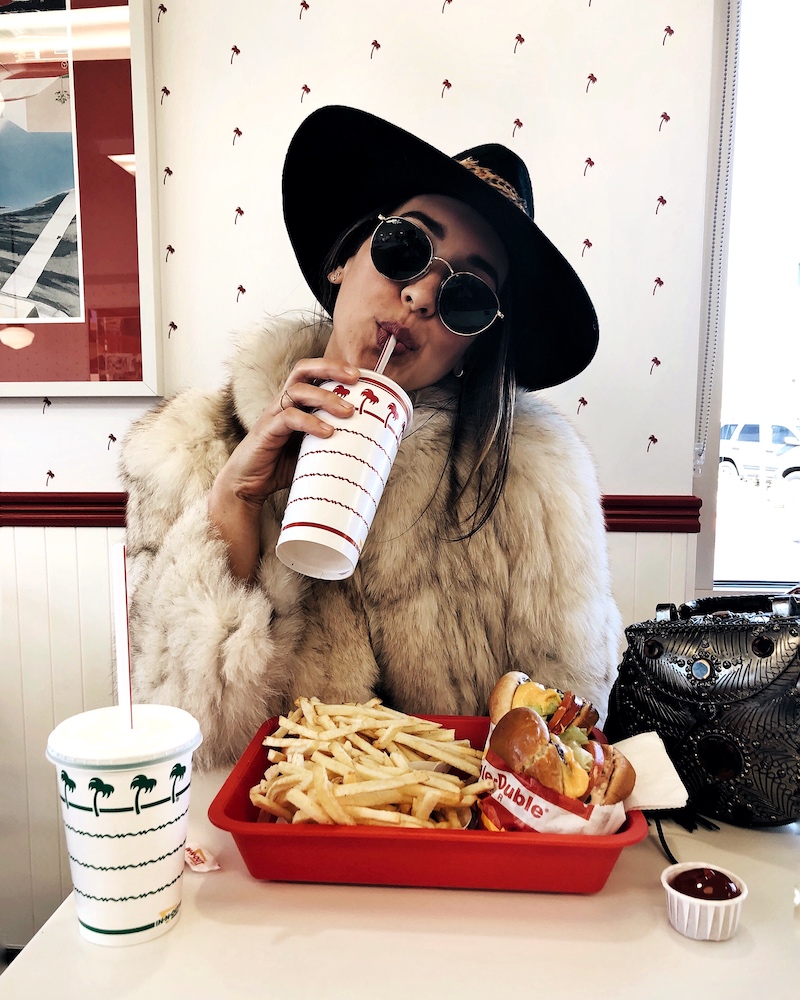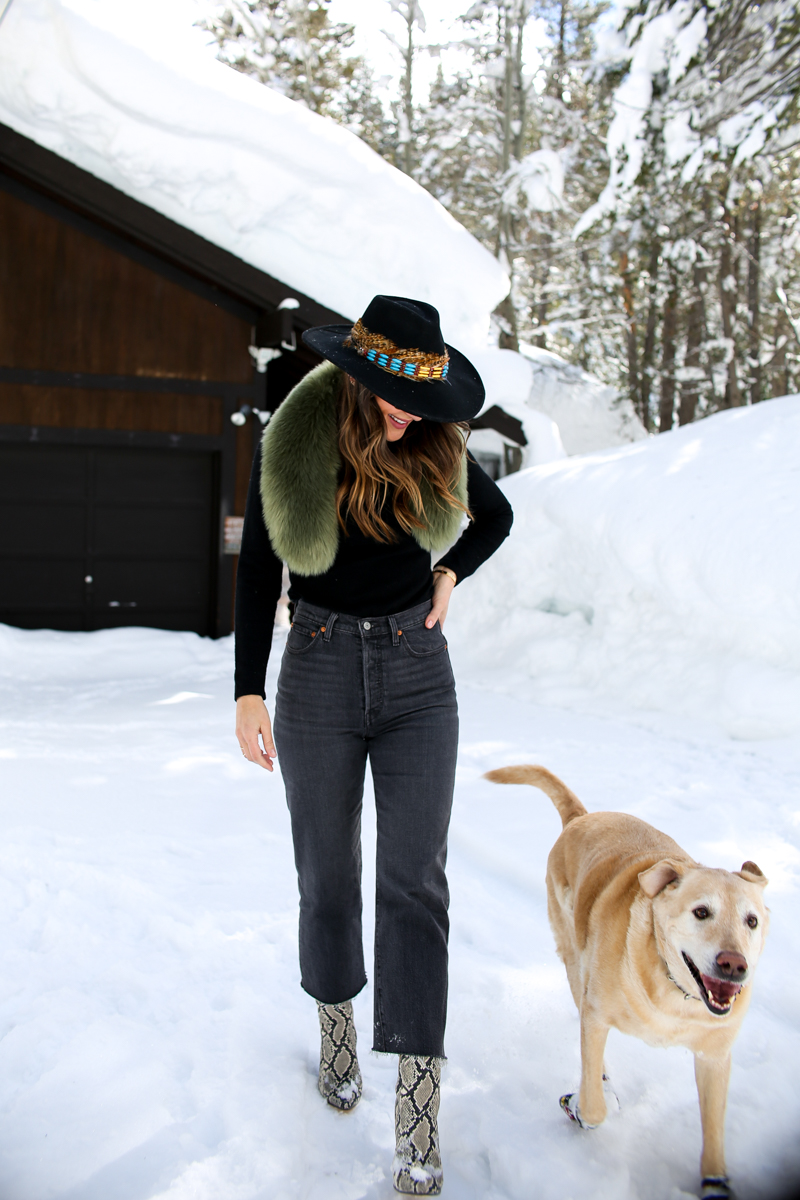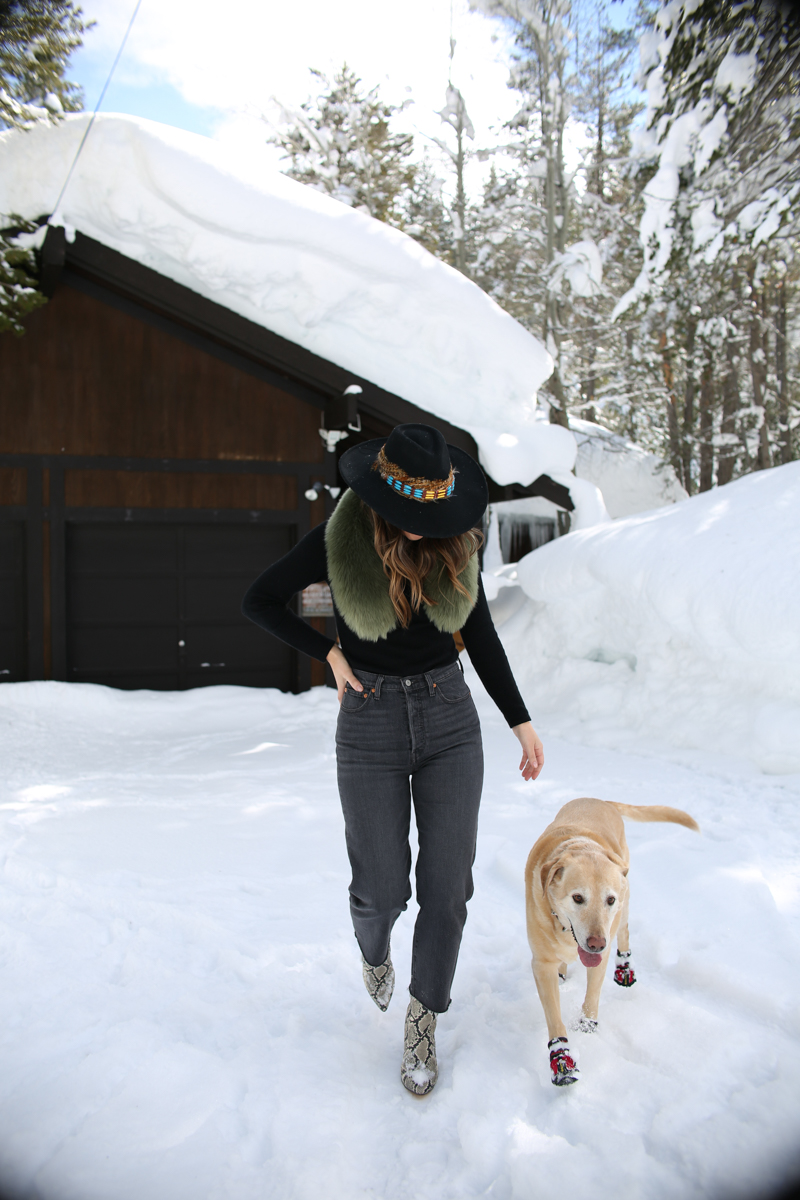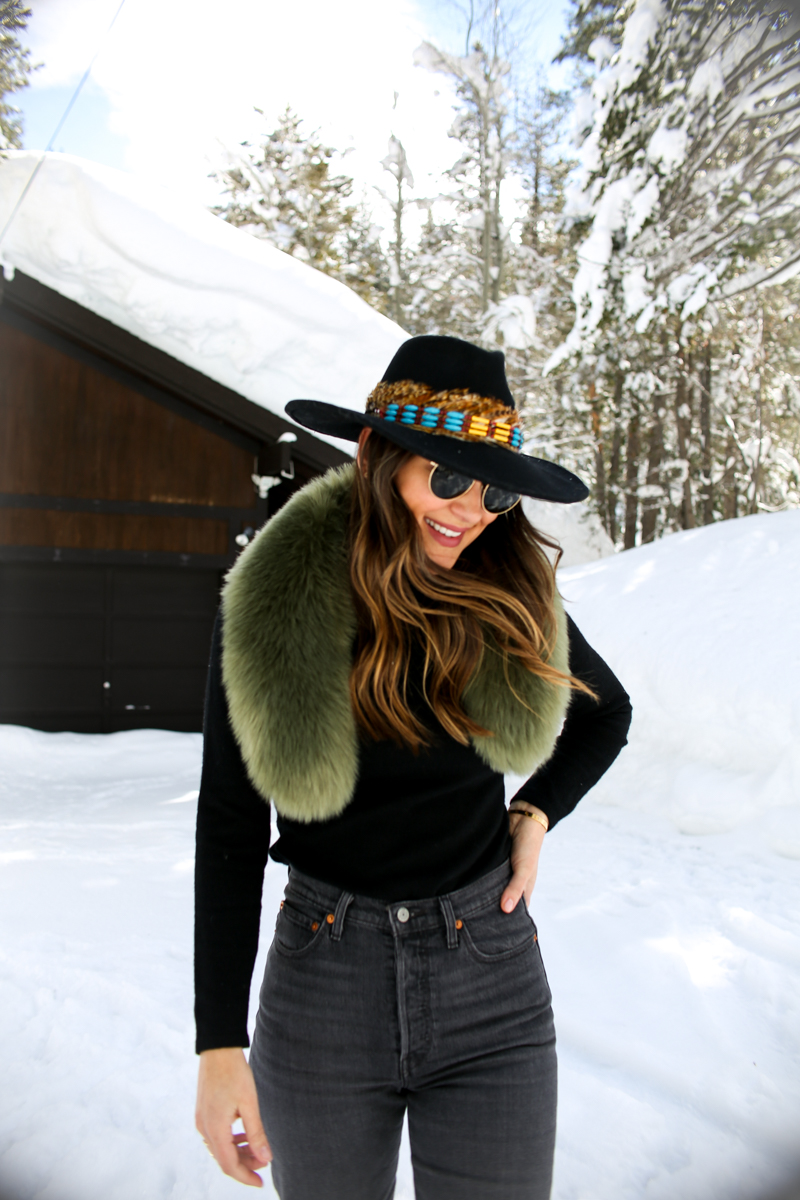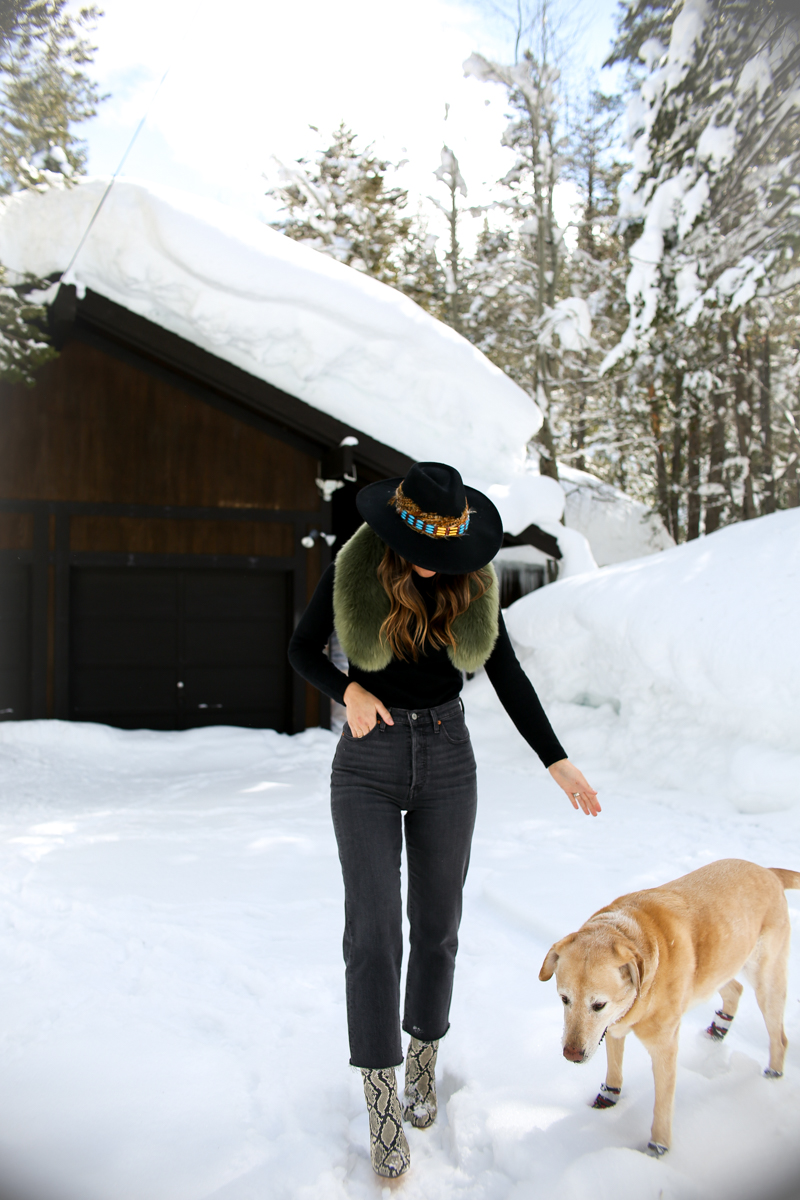 hat, also love this one | collar, also love this one | similar turtleneck | sunglasses | denim | boots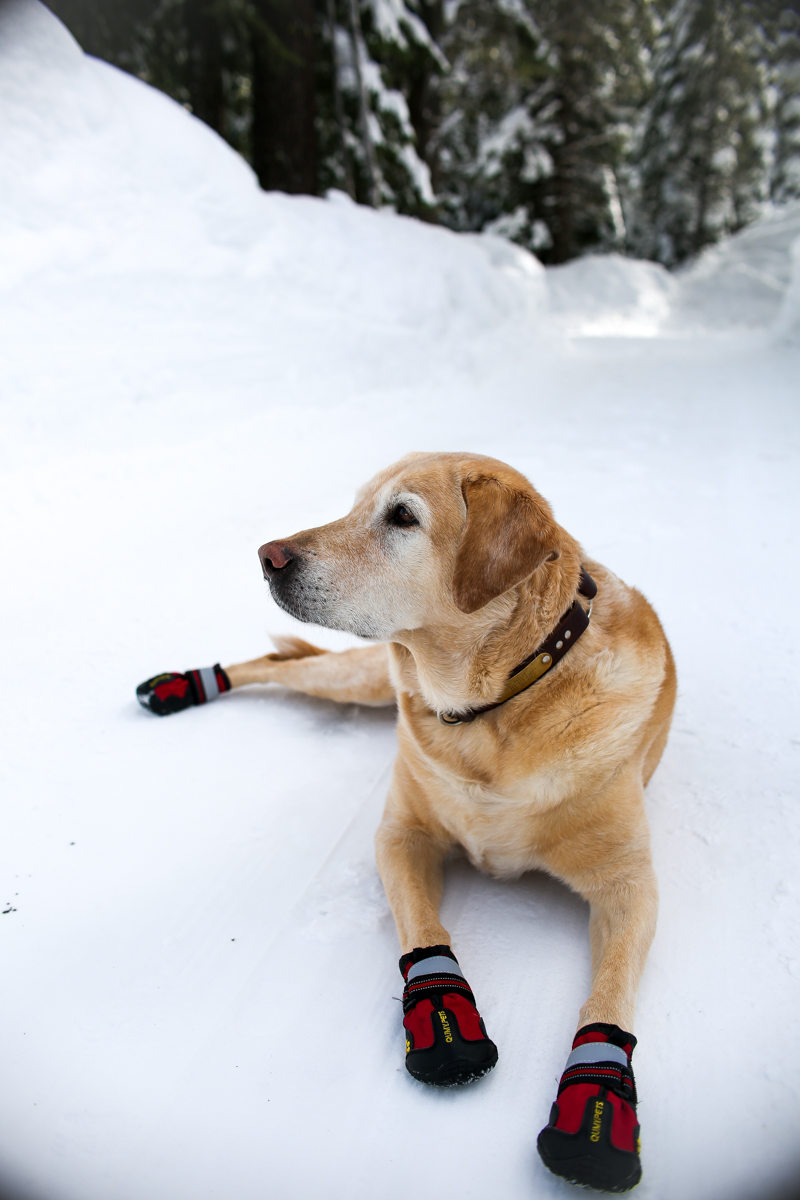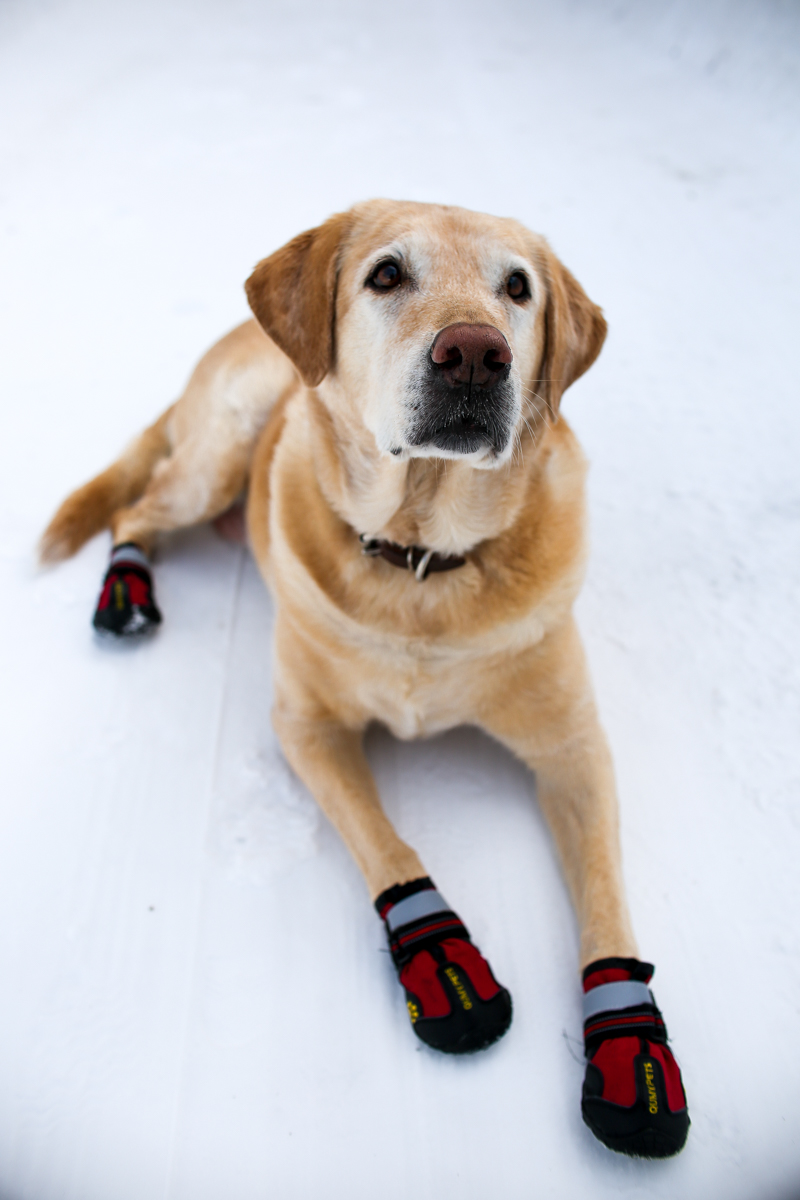 Bailey's boots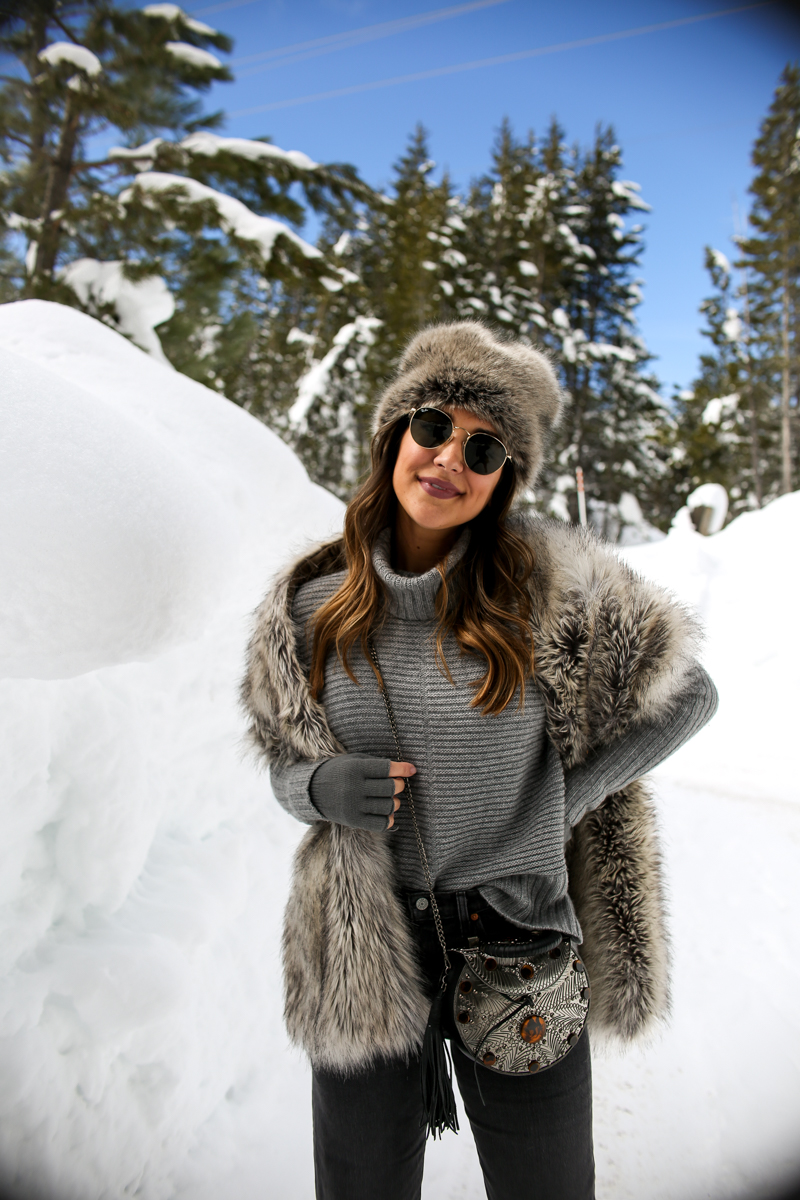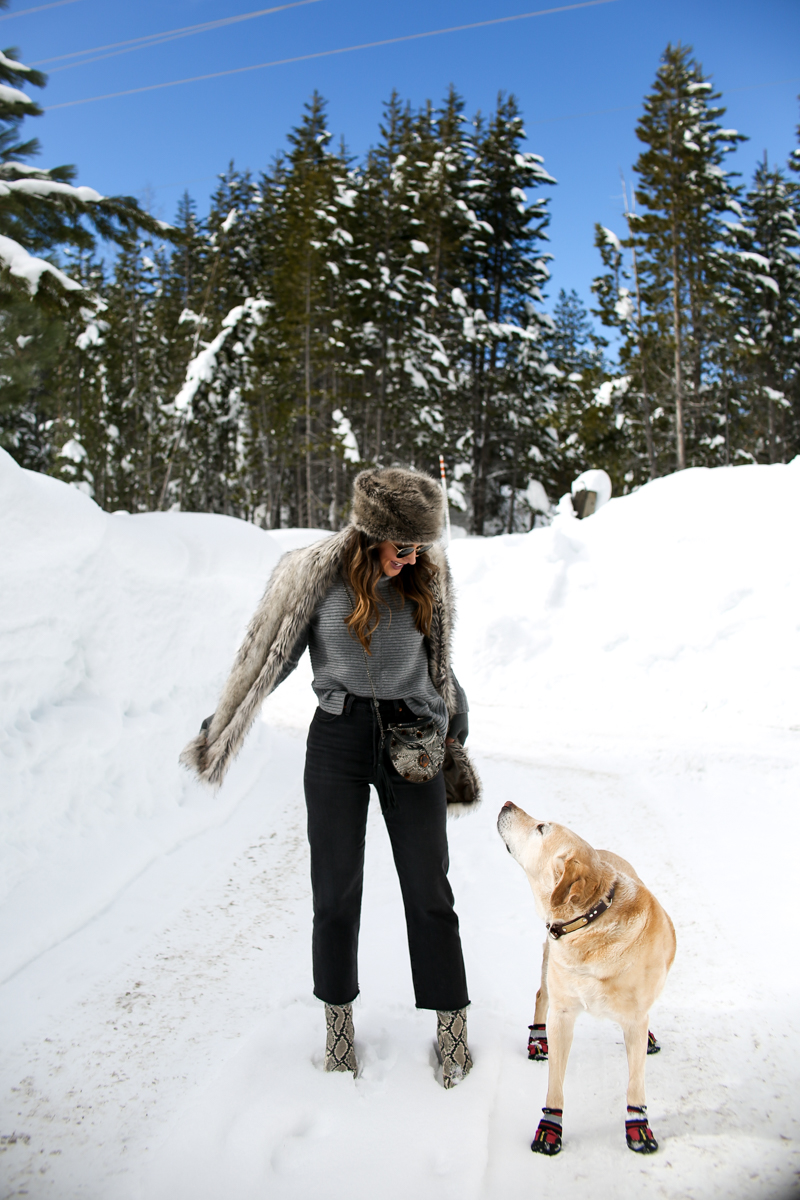 similar hat here and here | faux fur scarf | denim | similar turtleneck here | boots | sunglasses | similar gloves | bag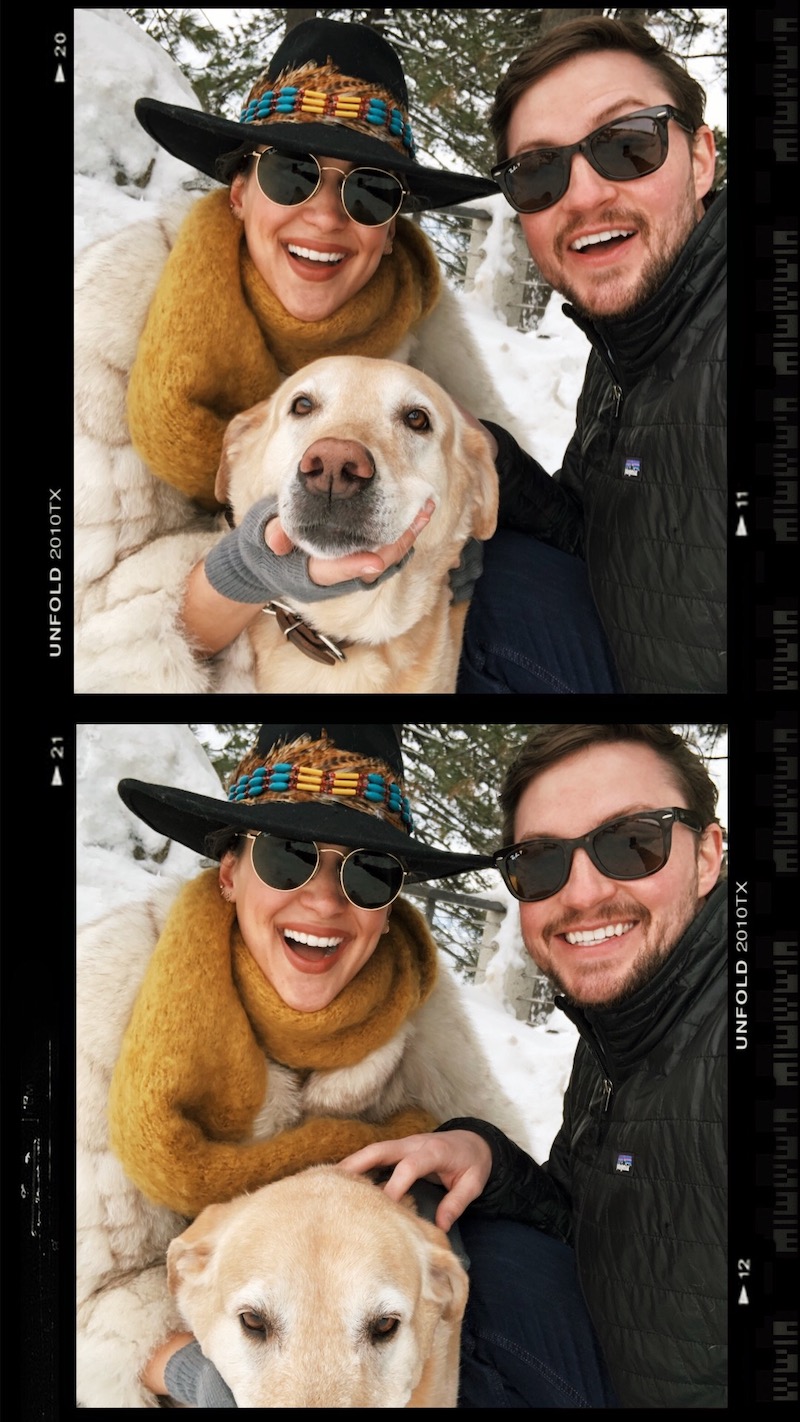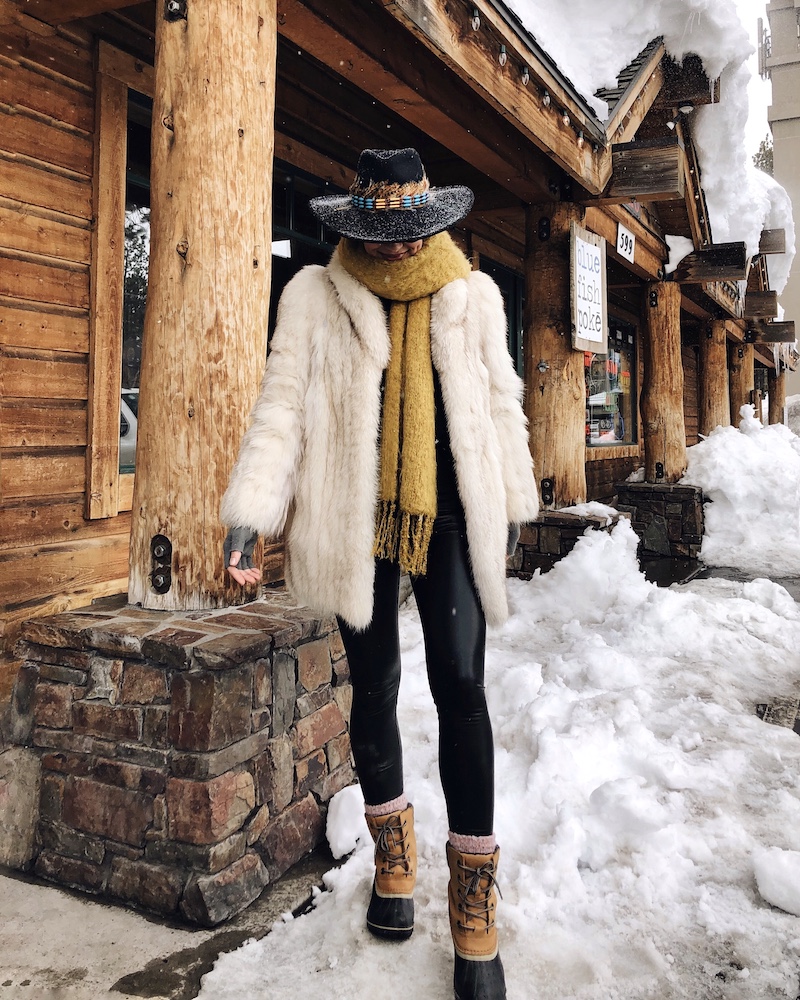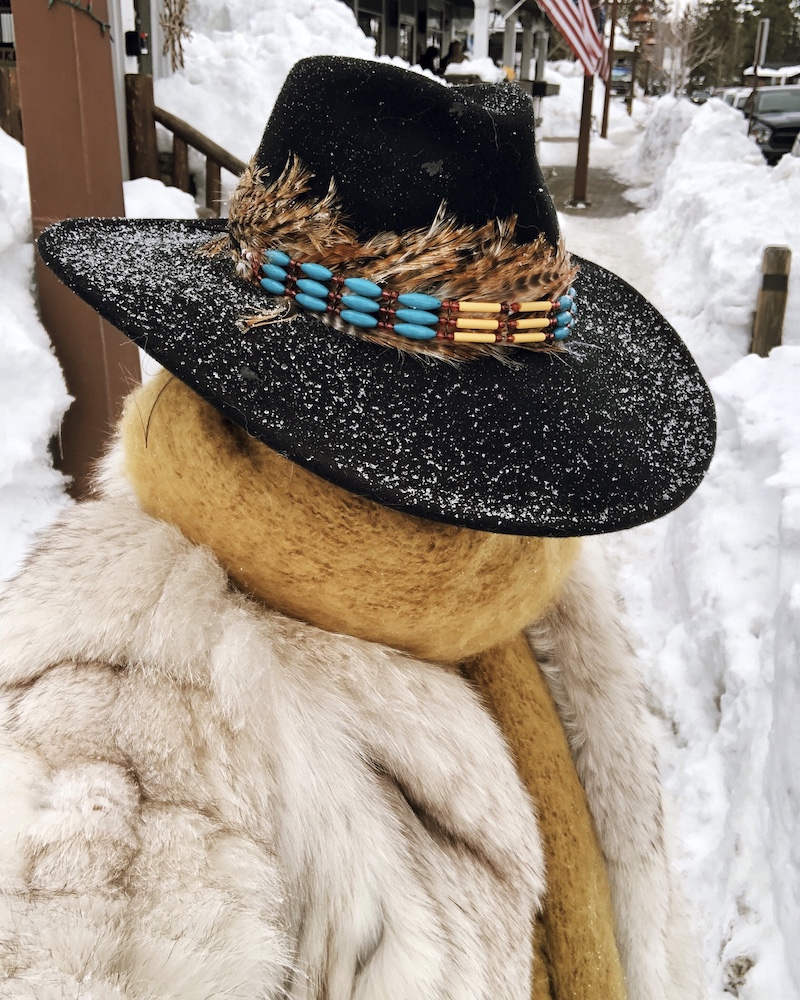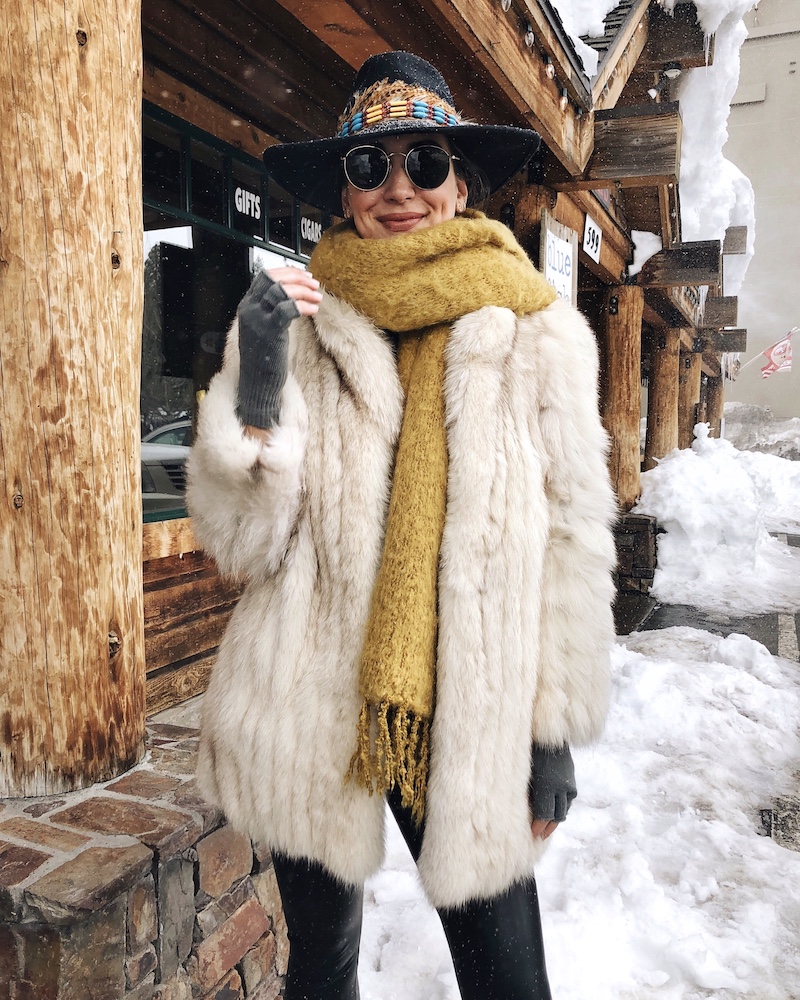 coat – vintage, love this one, this one and this one | leggings | scarf – under $10 | similar gloves | sunglasses | hat, also love this one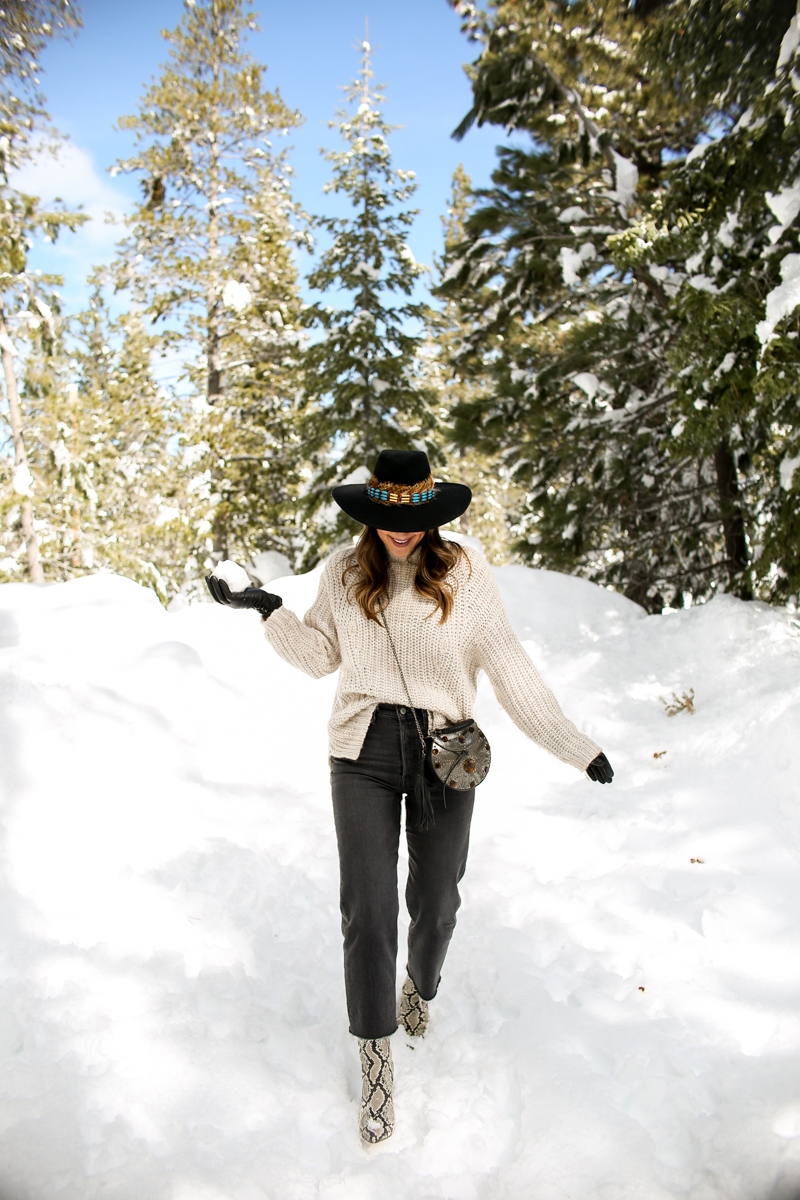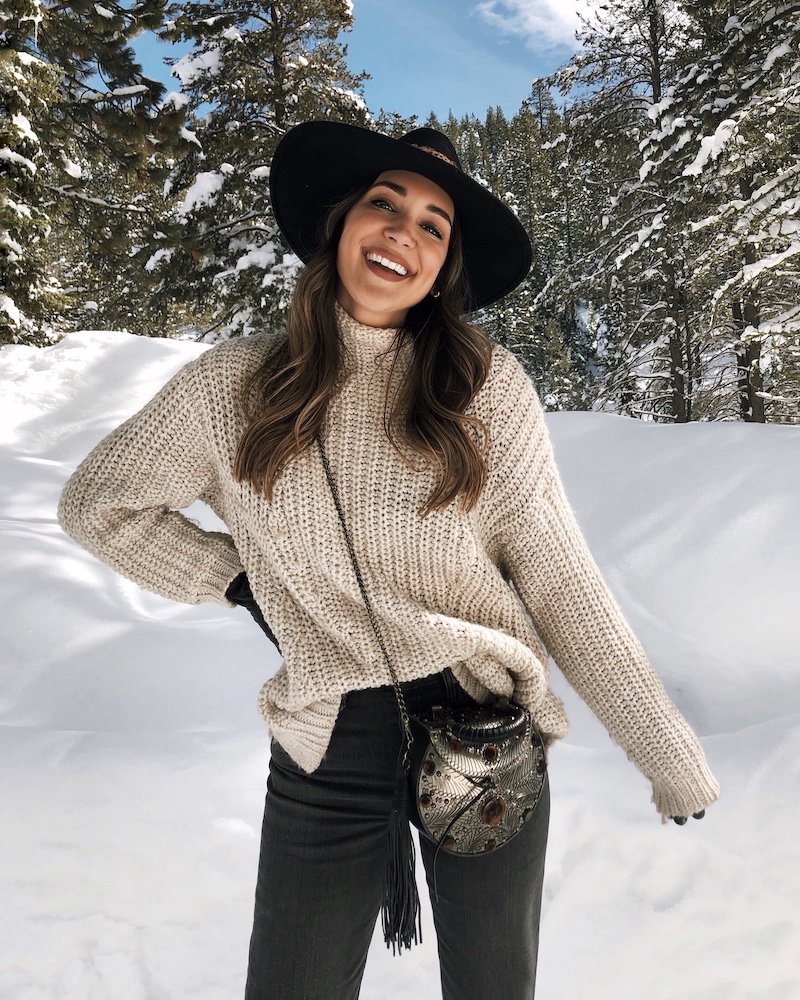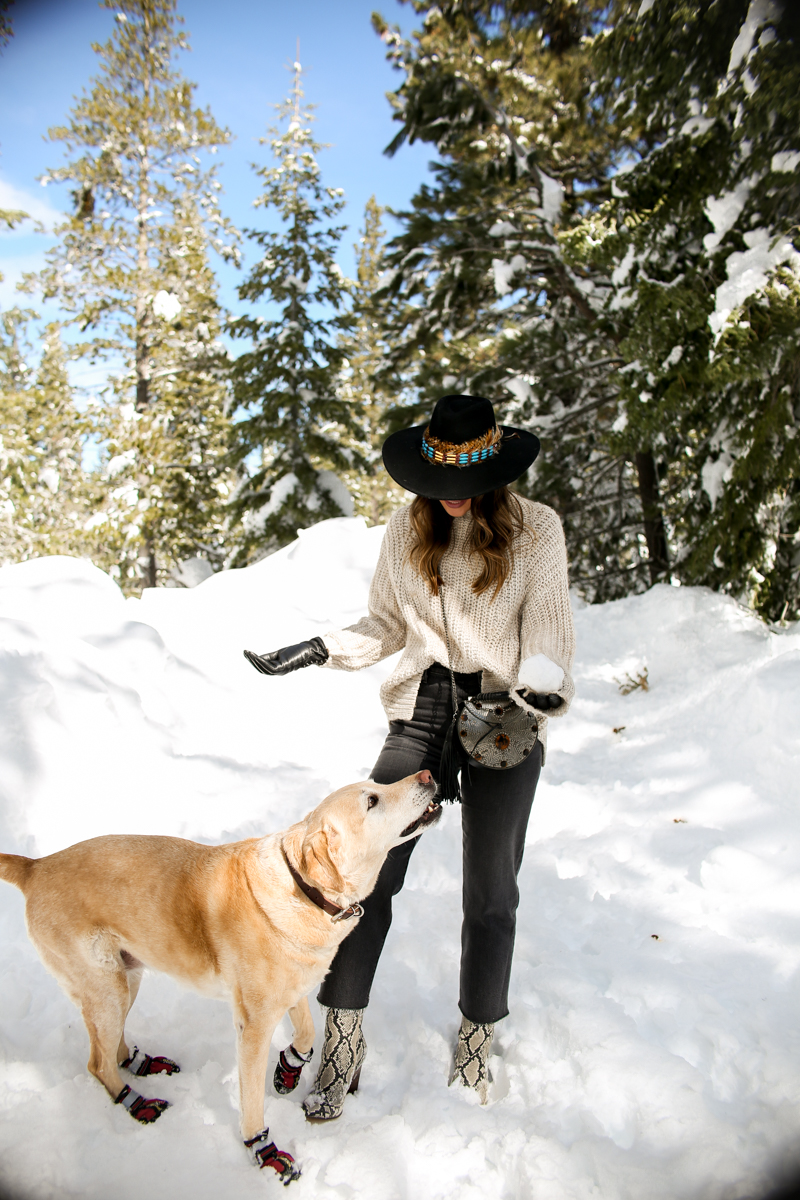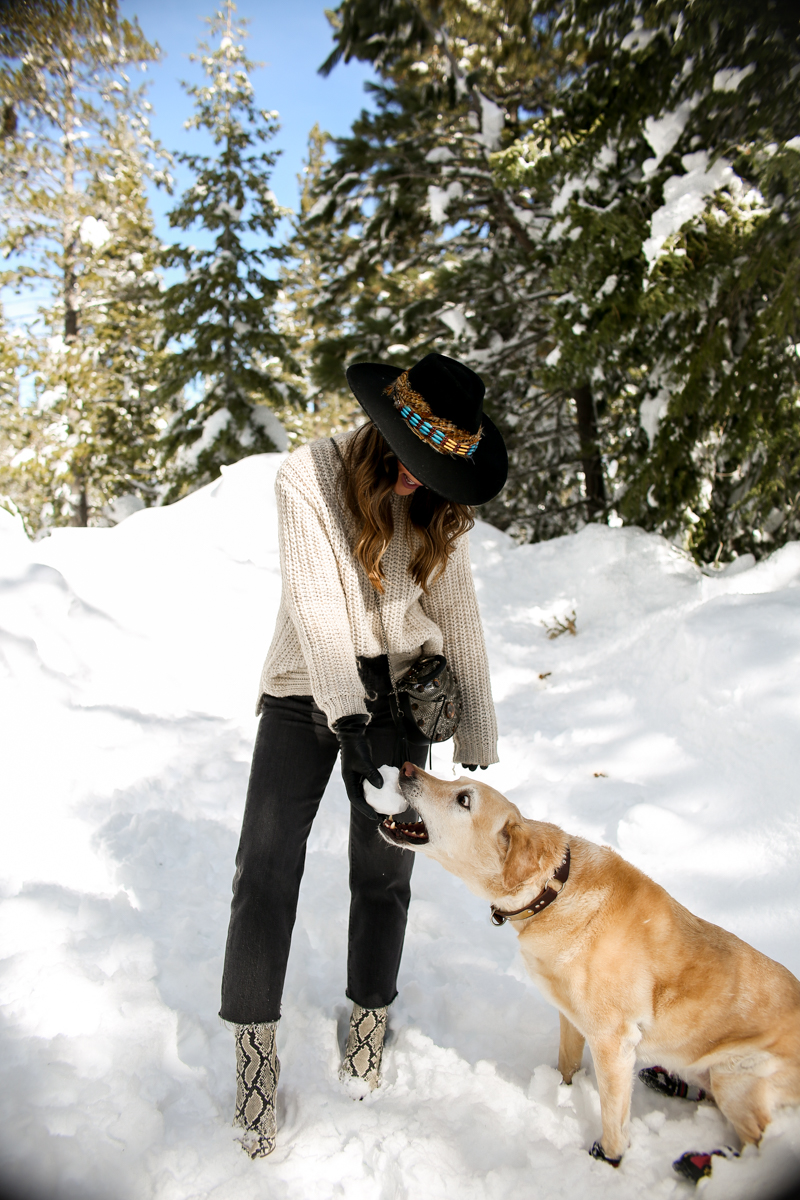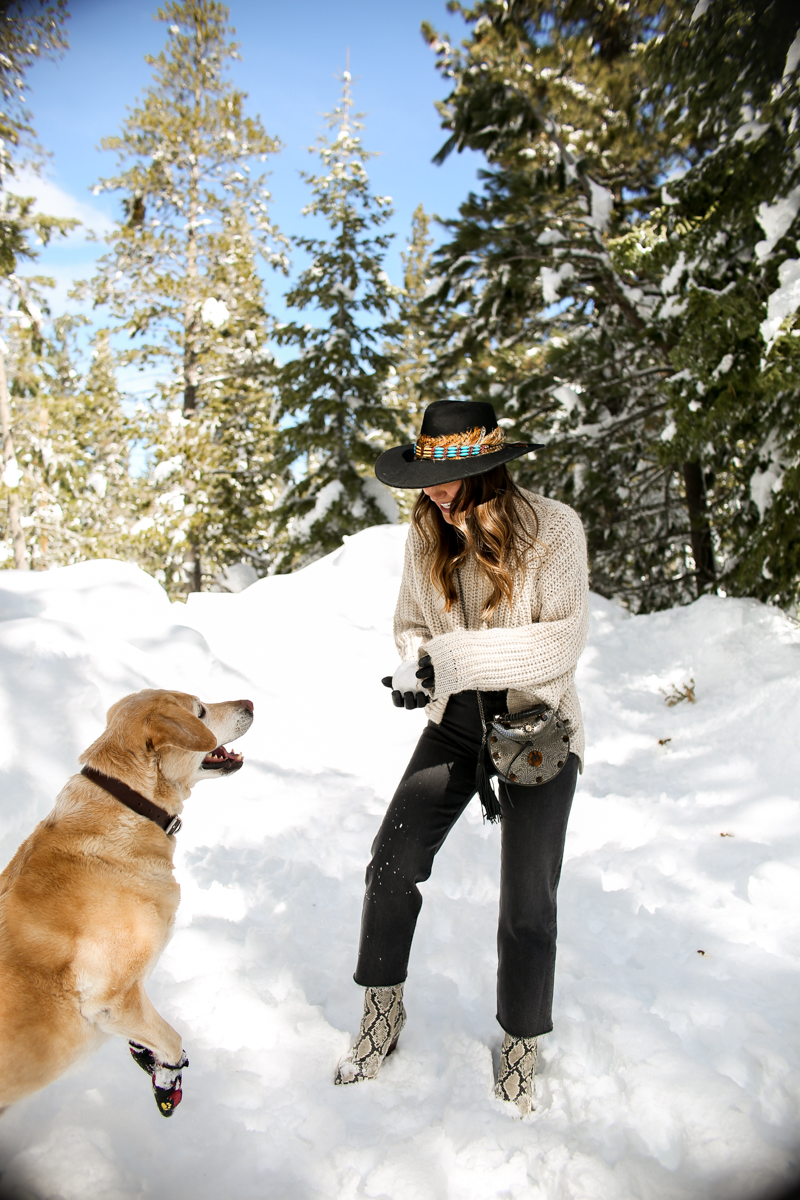 sweater (old), similar here and here | denim | boots | bag | similar gloves – 25% off | hat, also love this one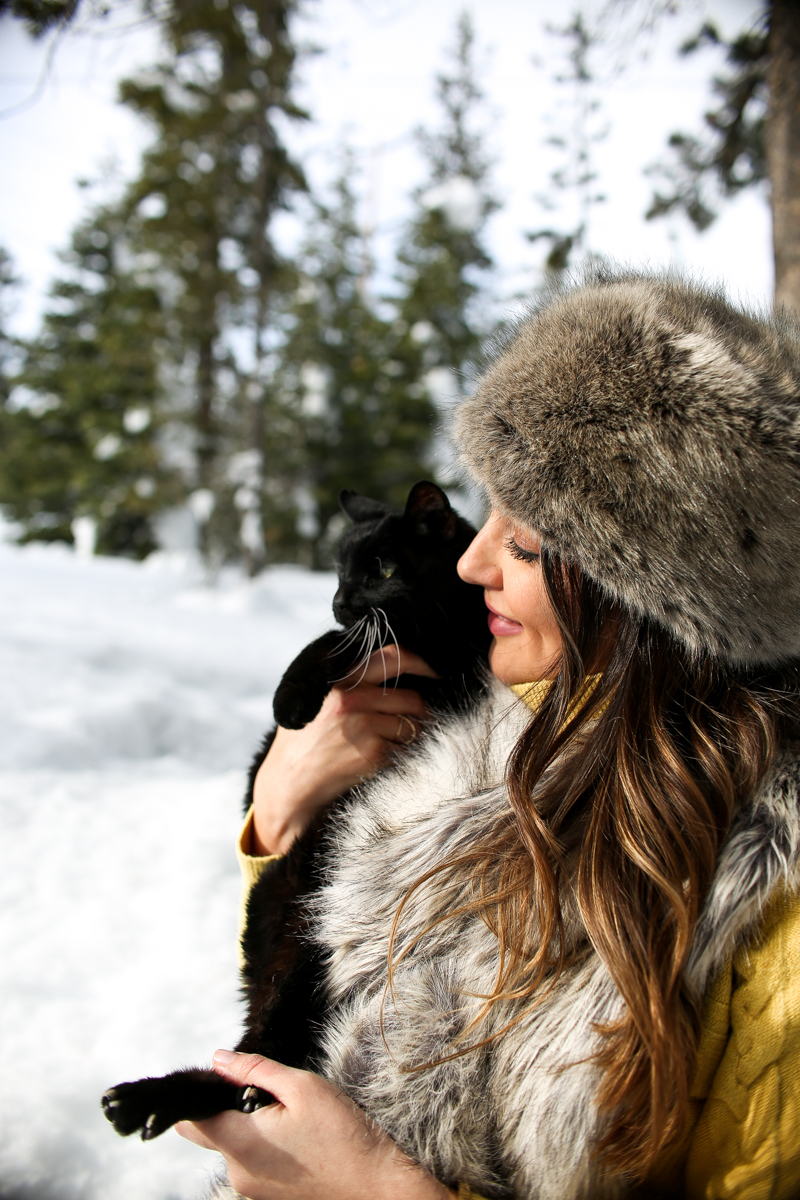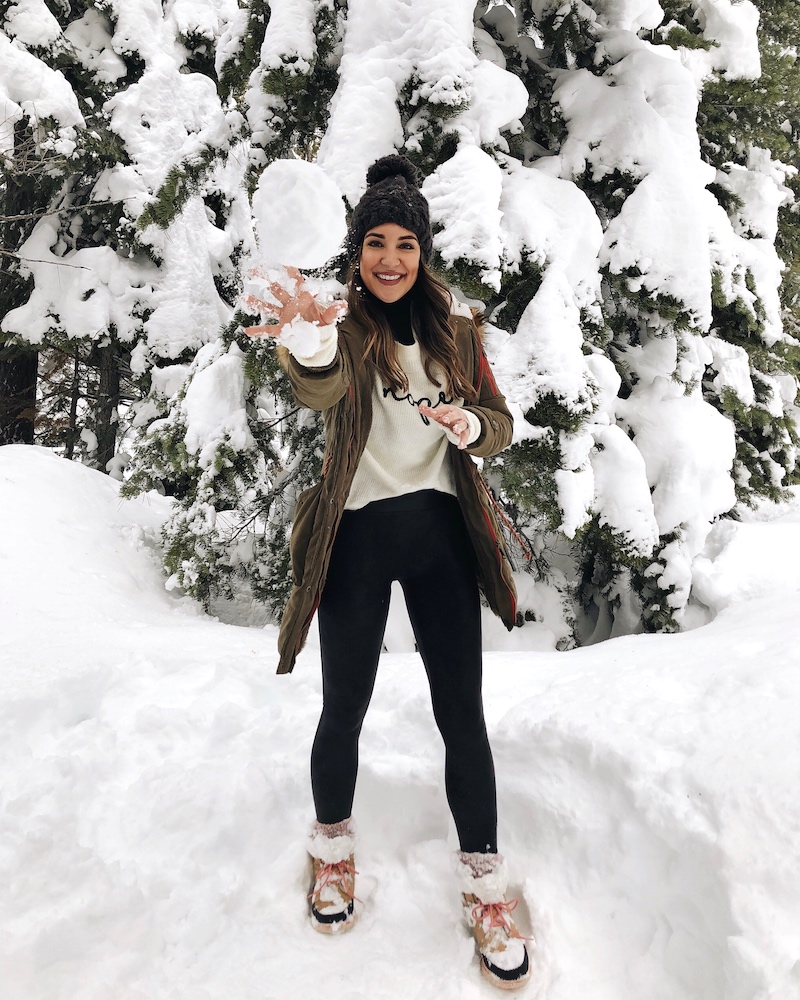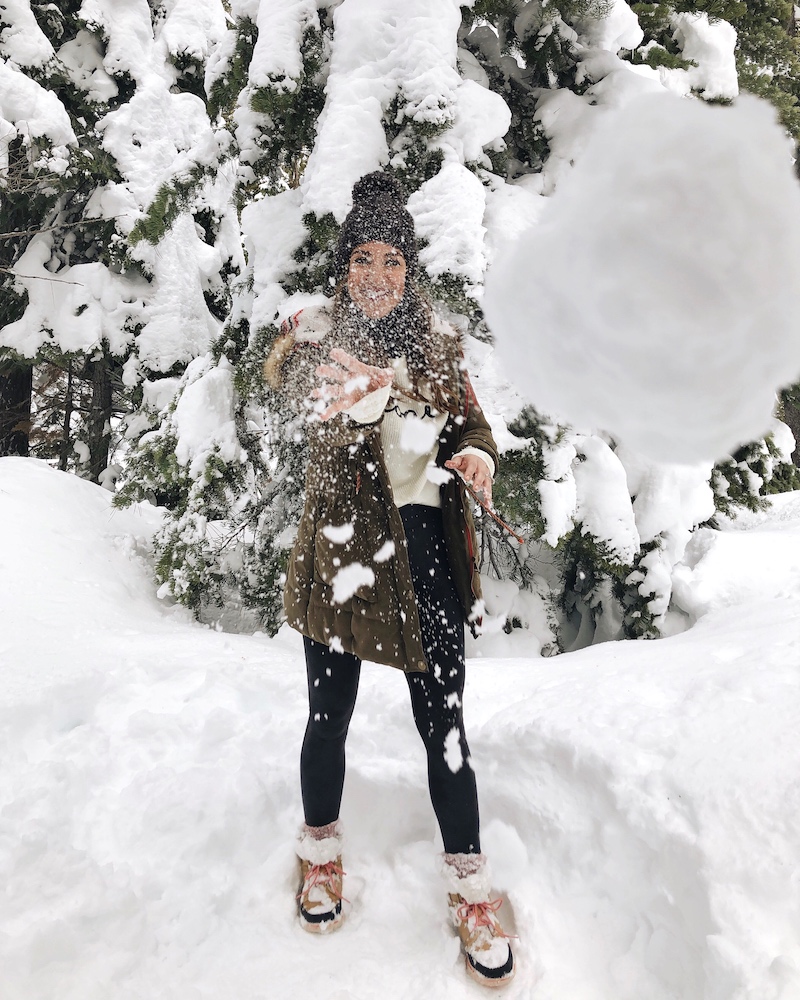 boots | leggings | similar turtleneck | similar jacket here, here and here | similar beanie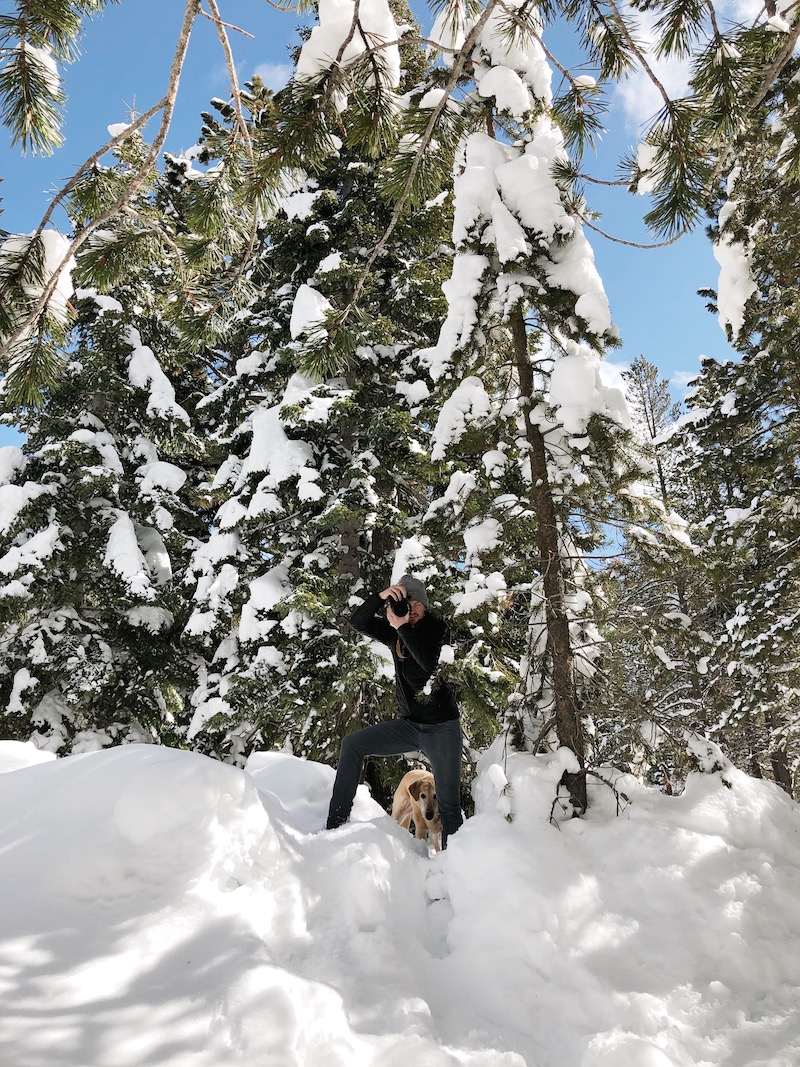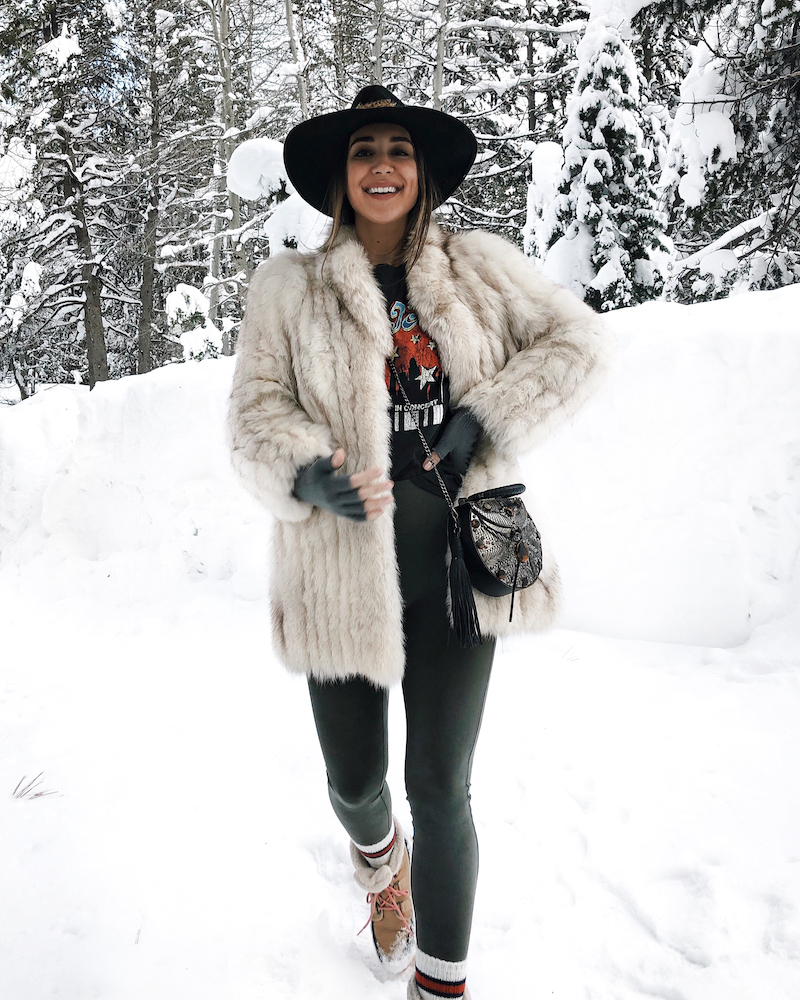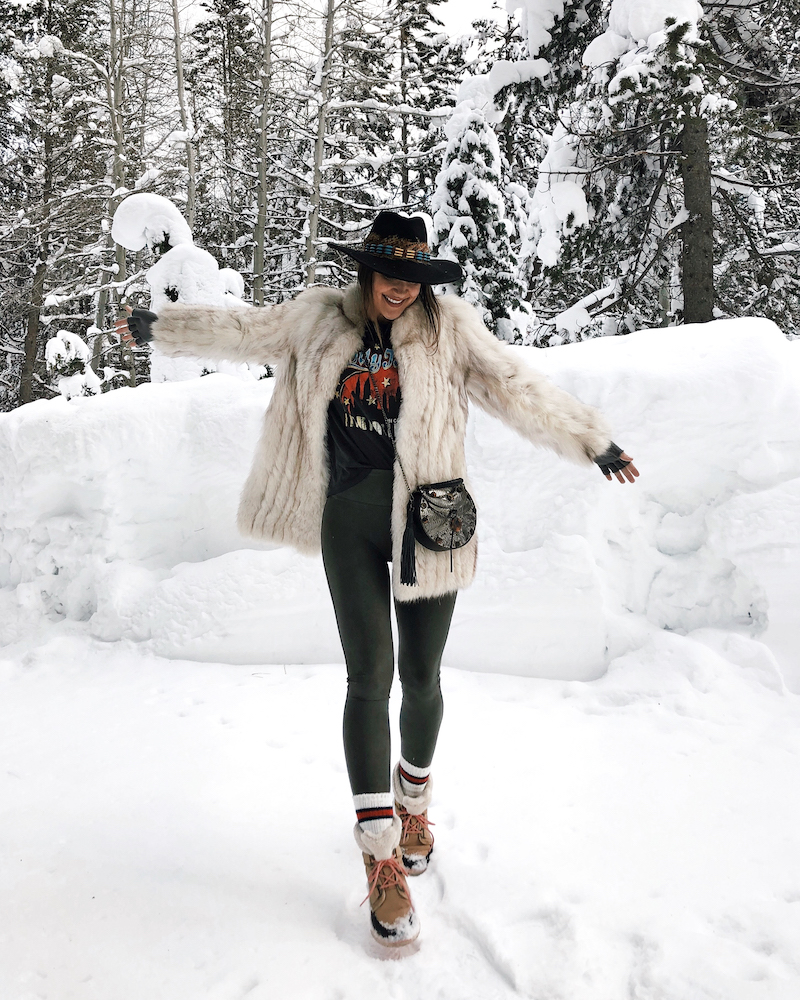 coat – vintage, love this one, this one and this one | tee, also available here | bag | leggings, also available here | boots | hat, also love this one | similar gloves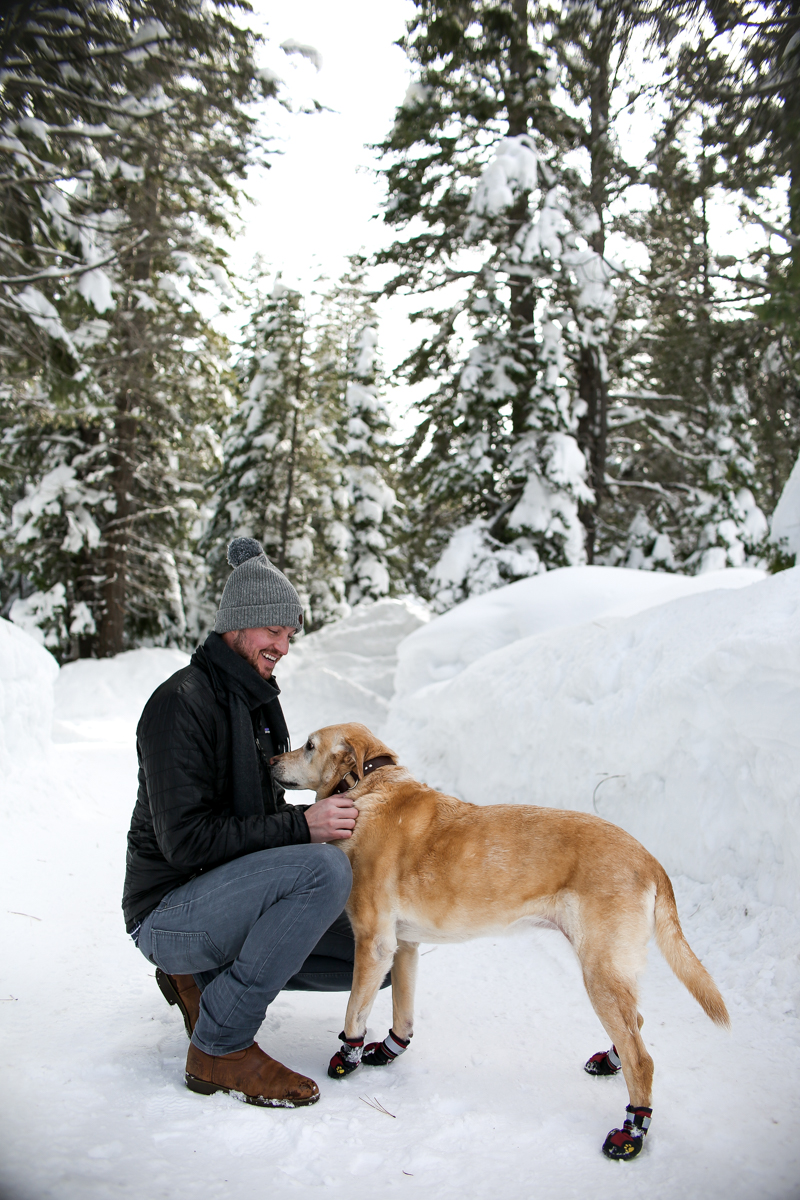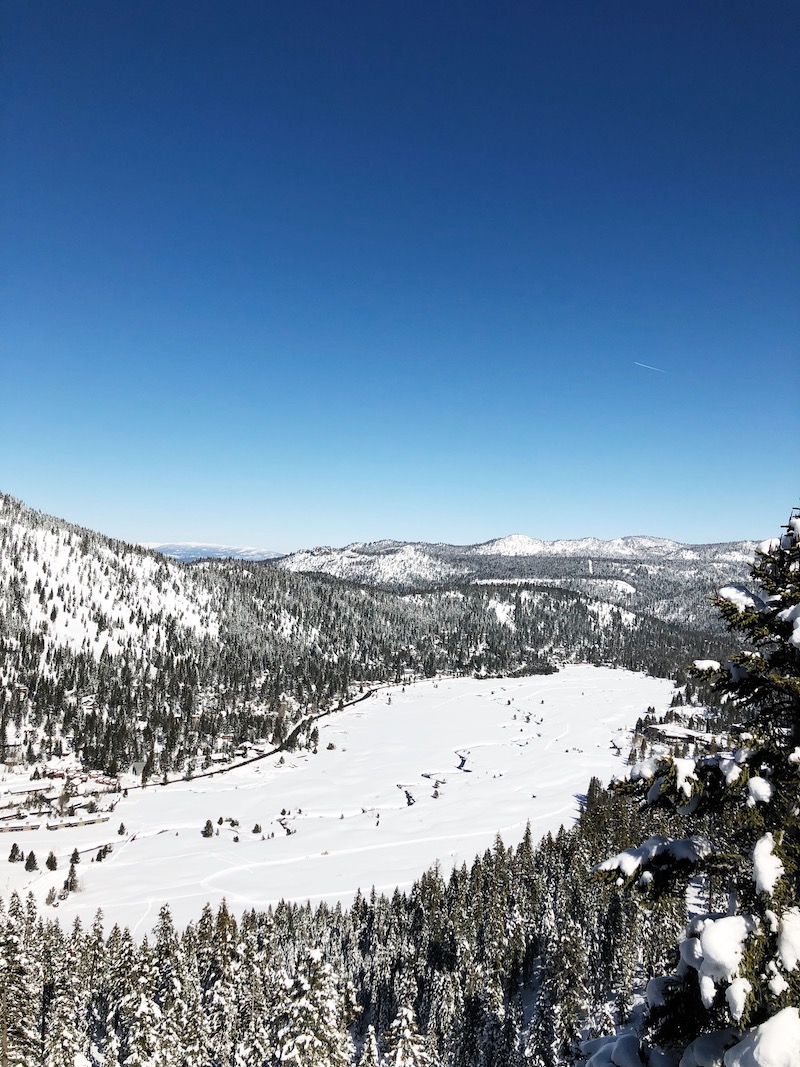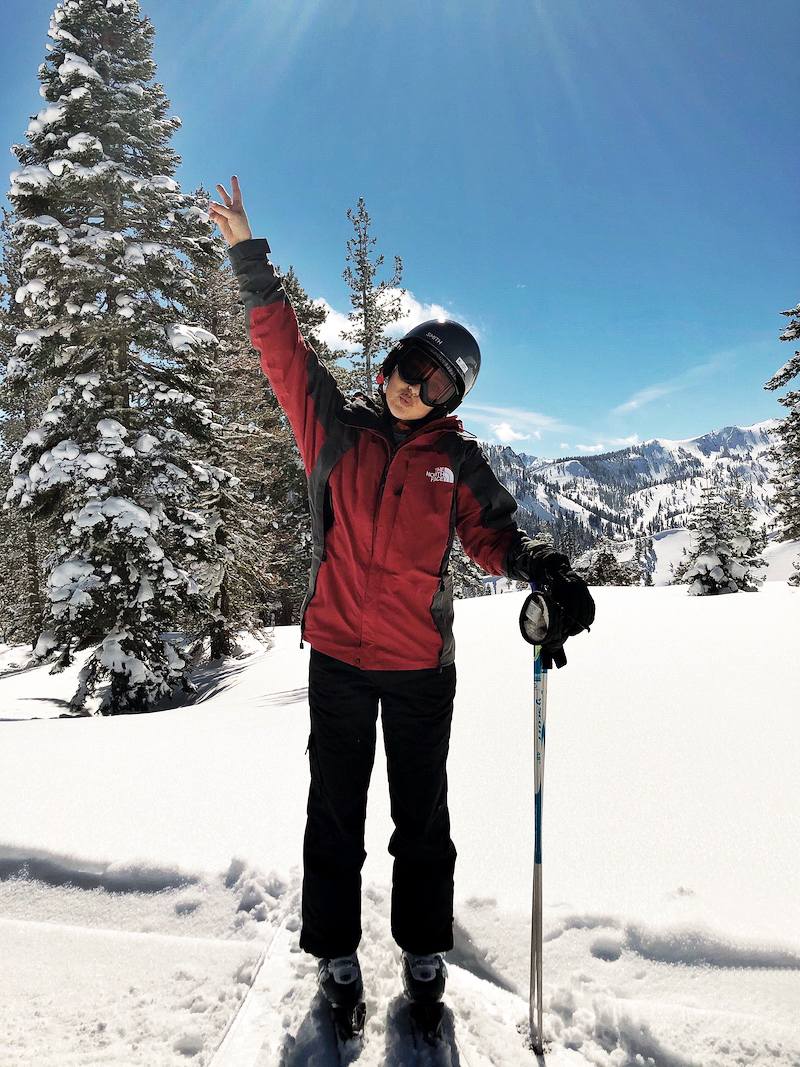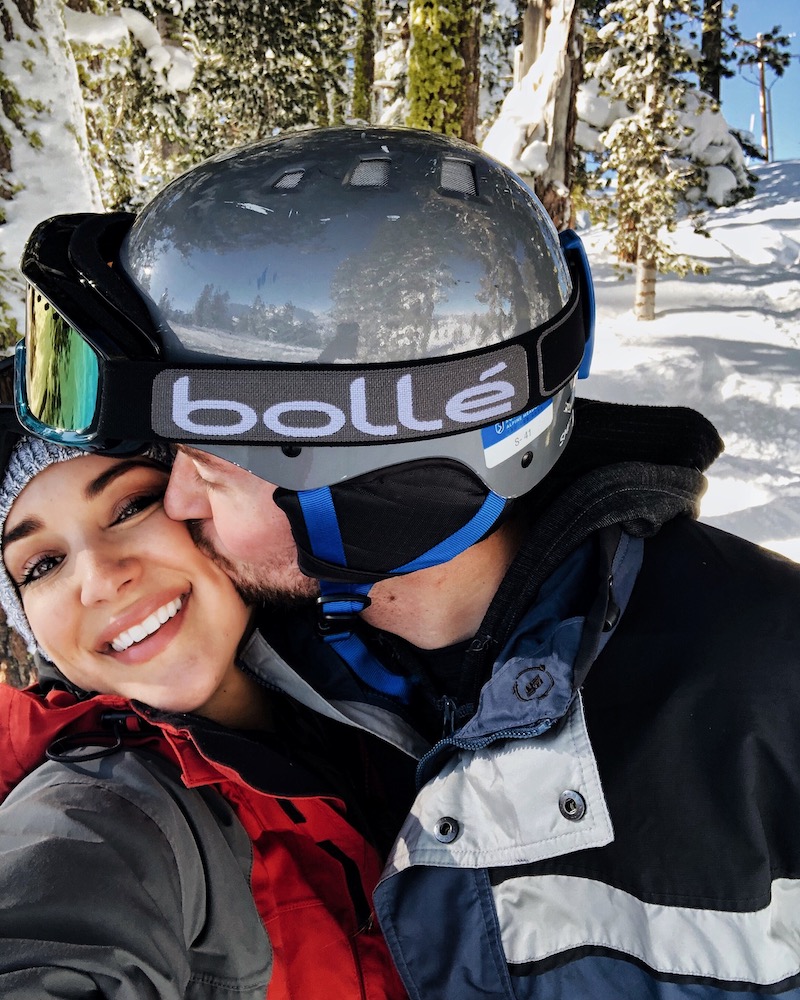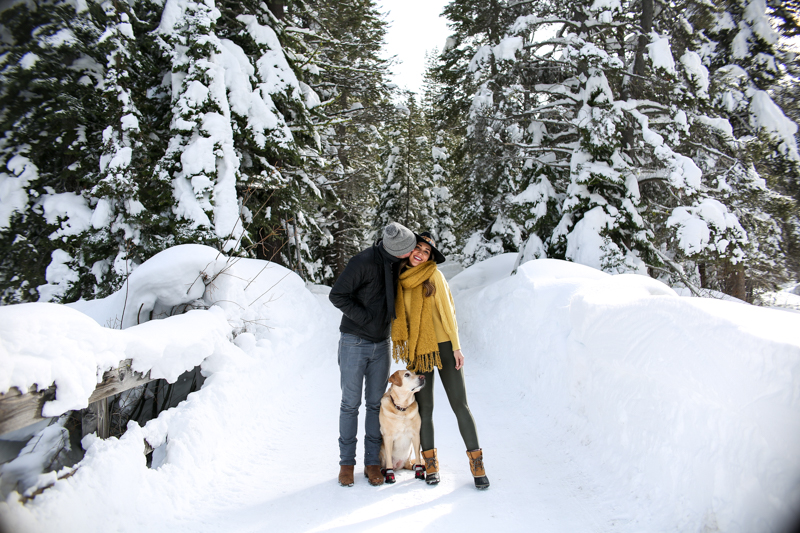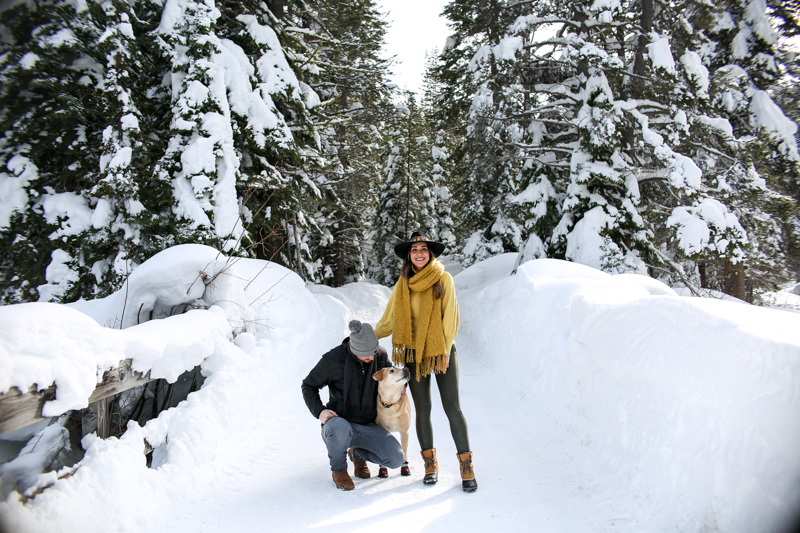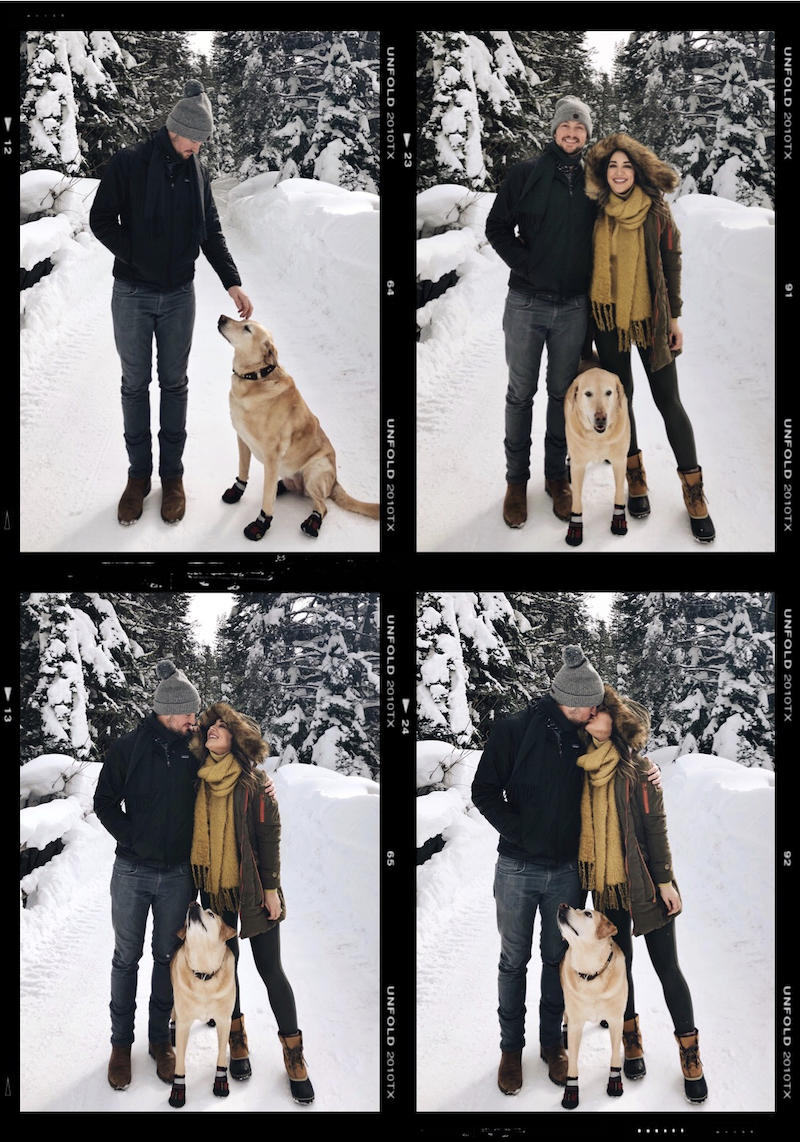 outfit post here
Where We Ate
22 Bistro | We almost always hit up all the restaurant spots when we're traveling, but since there was so much snow and Christian was in and out with his meetings, we resorted to eating at our cabin for most meals.  BUT the day we skied we ate at this restaurant and it was so good! I got their vegan burger and normally I would give Christian half… but I legit ate the entire thing and finished with a beer.  I think I was extra hungry from skiing and definitely chowed down!
Olympic Village | This area has tons of shopping and dining options.  It's a really cute area to walk around.
Other Recommendations: The Chart House, Riva Grill, The Beacon, Gar Woods, Plump Jack, Christy Hill, Cold Water Brewery and Truckee Tavern
Activities
Ski | The main reasons we wanted to stay at Squaw Valley was because it was not only where Christian's meetings were, but it is also a ski-in, ski-out resort which makes everything really easy if you like to ski!  Christian and I spent all of Friday skiing until the lifts closed.  It was really beautiful and definitely felt more challenging than I had anticipated.  I made myself feel better by reminding myself that Squaw Valley was the location of the 1960 Olympics!
Snow Mobiling, Snowshoeing, Tubing | You name a snow activity, and they've got it.  If we had an extra day, we would have liked to snow mobile. I've done it in Utah before (posted here) and it really is SO much fun!
Aerial Tram Ride | We felt like we saw so much of the beauty of Tahoe simply from the lifts up the mountain.  You could see the lake, all of the snow-covered trees – it was really something.  If you don't plan on skiing, I would really recommend taking a tram ride up the mountain.  It's breathtaking!
Spa |  When I was in Aspen in December, we opted for spa over skiing and it was beyond.  I have no doubt Tahoe's spas are just as fab!
And that's all I've got!  That was our first and potentially last visit to Tahoe considering we only have four more months in Northern California, but I feel really lucky that were able to see and experience it.
It definitely reminded me a lot of Mammoth, but that could have just been the area where we were!  We only had two full days there so I would have definitely loved to have spent a little more time exploring.
Thank you so much for all of your tips and recommendations, and I hope this will be a resource to anyone looking to plan the trip!  XO –