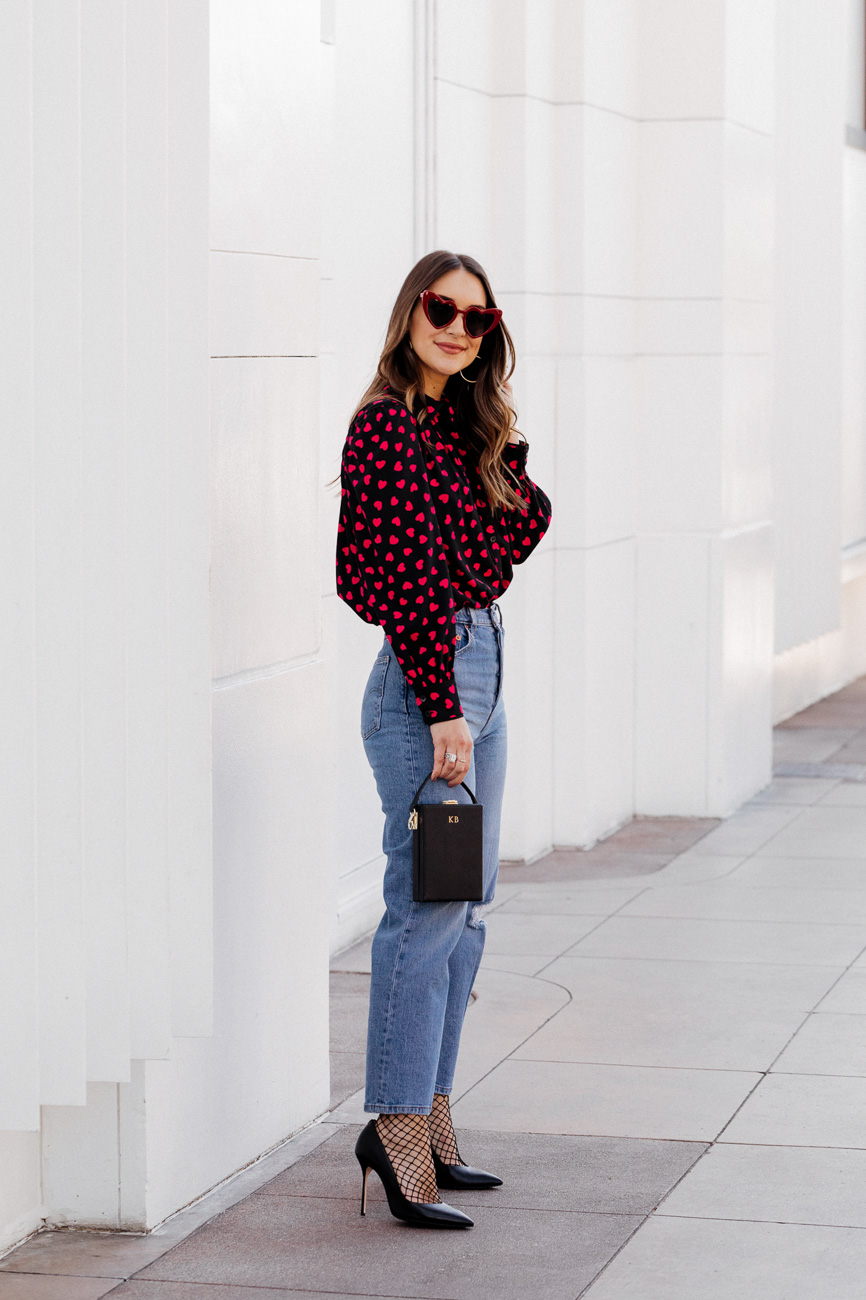 brought to you by Stitch Fix
I talked a little bit about my quick visit to Los Angeles a few weeks ago with StitchFix here, but today I wanted to talk more about the event and the meaning behind it.
In February, Stitch Fix had a Red Carpet pop-up event in New York and Los Angeles.  The events were held in public places (in LA it was at The Grove), and the point was this: every day deserves a red carpet.  From commutes to vacations, coffee runs to first dates and everything in between, your everyday style is always something that is seen & it should be FUN!  There were on-site "handlers," stylists, photographers, and press, and anyone who chose to walk the red carpet and have the experience was treated equally. The energy was high, and if you can just imagine anyone at the mall strutting down a red carpet – it was pretty epic.
So while celebrities were having their red carpet moments at the Oscars, there was a Stitch Fix commercial dedicated to the moments in life that deserve great style.  I was so shocked to see that I was a tiny part of it – and so honored!
What I was surprised to see at The Grove was that people of all ages were totally up for having this experience, confidently answering questions about their personal style and having their photo taken.  It was actually incredible to see, and it really reminded me of something so important: confidence is everything.
The finishing detail to any outfit is confidence.  We should use our clothing and style choices to help us feel our best, walk confidently into a room and feel like we are showing the world who we are.
That's why I love that Stitch Fix offers stylists for people who want fresh pieces but might not have the time to shop for themselves.  You can fill out a very detailed survey that helps them get a feel for your needs and personal style, and shortly after you'll receive a box of pieces hand-selected for you.  Keep what you want and return what you don't (with a prepaid shipping bag and label), and you're only charged for the pieces you do keep.
You can continue working with the same stylist or not, and therefore you can work toward finding someone who can really nail down your vibe.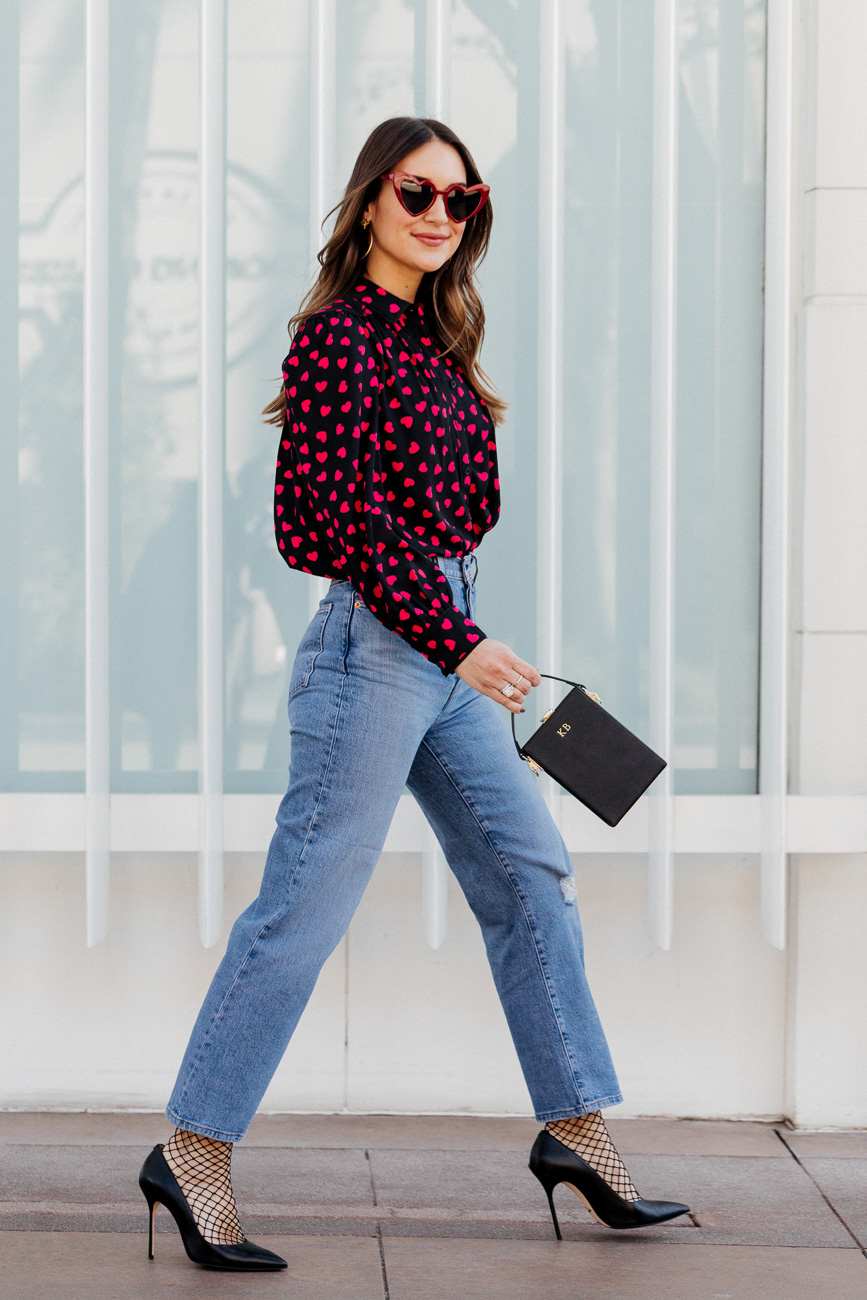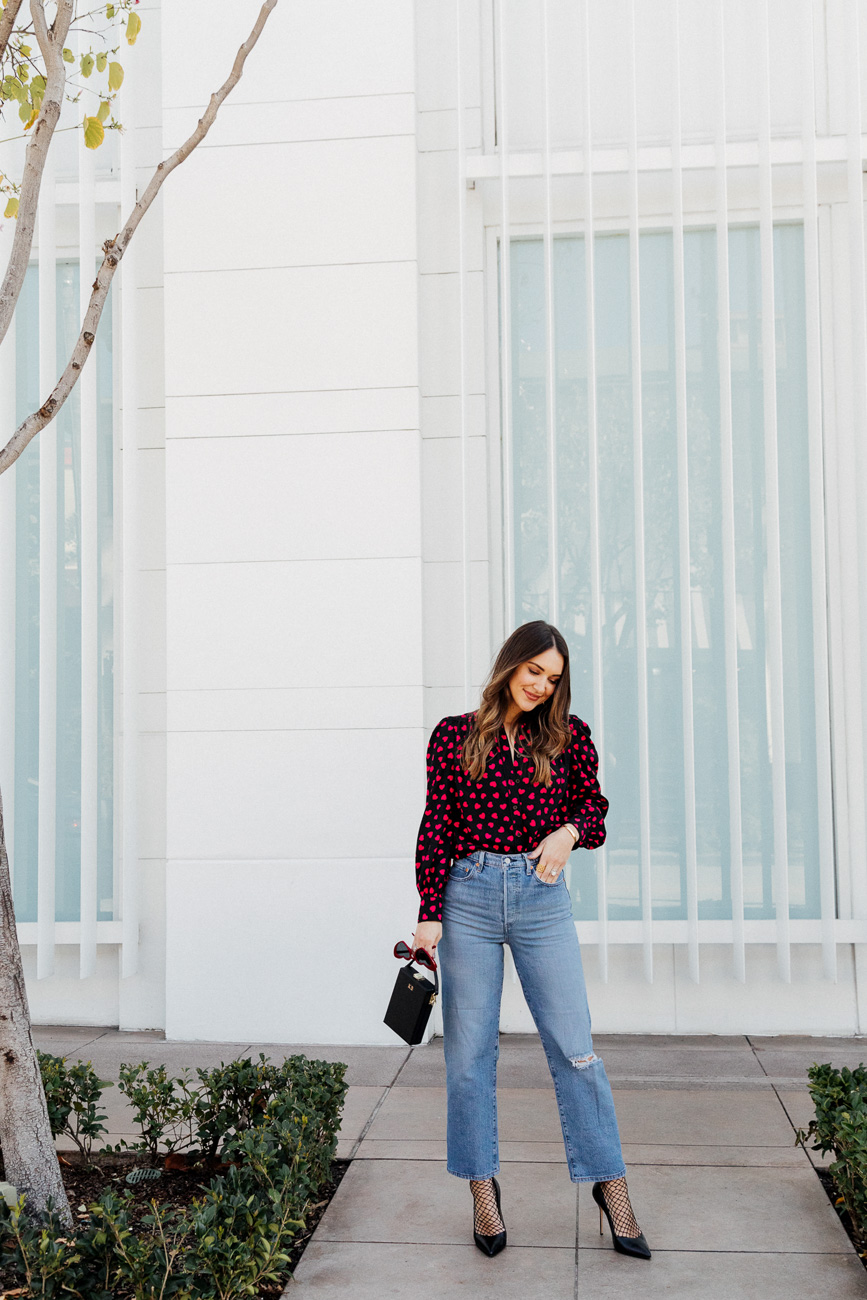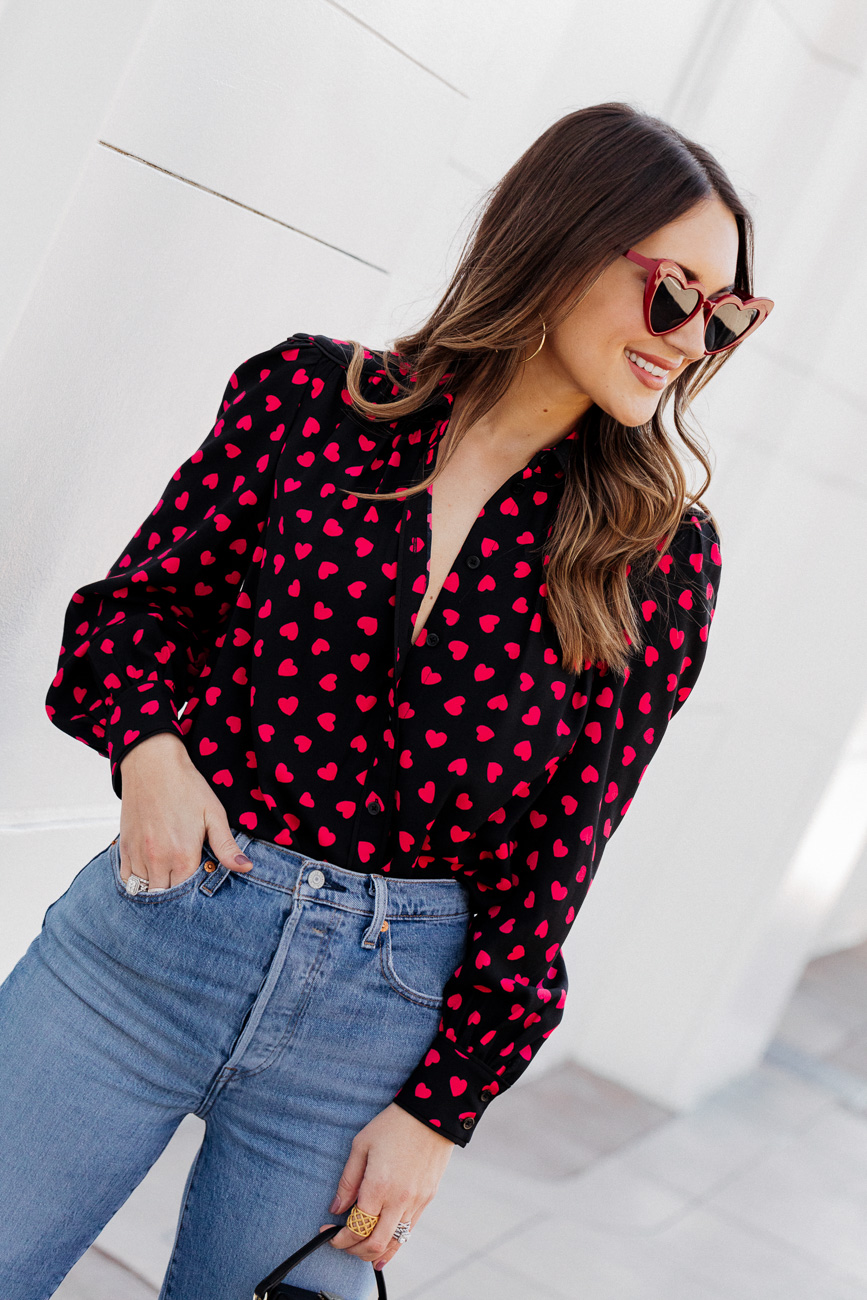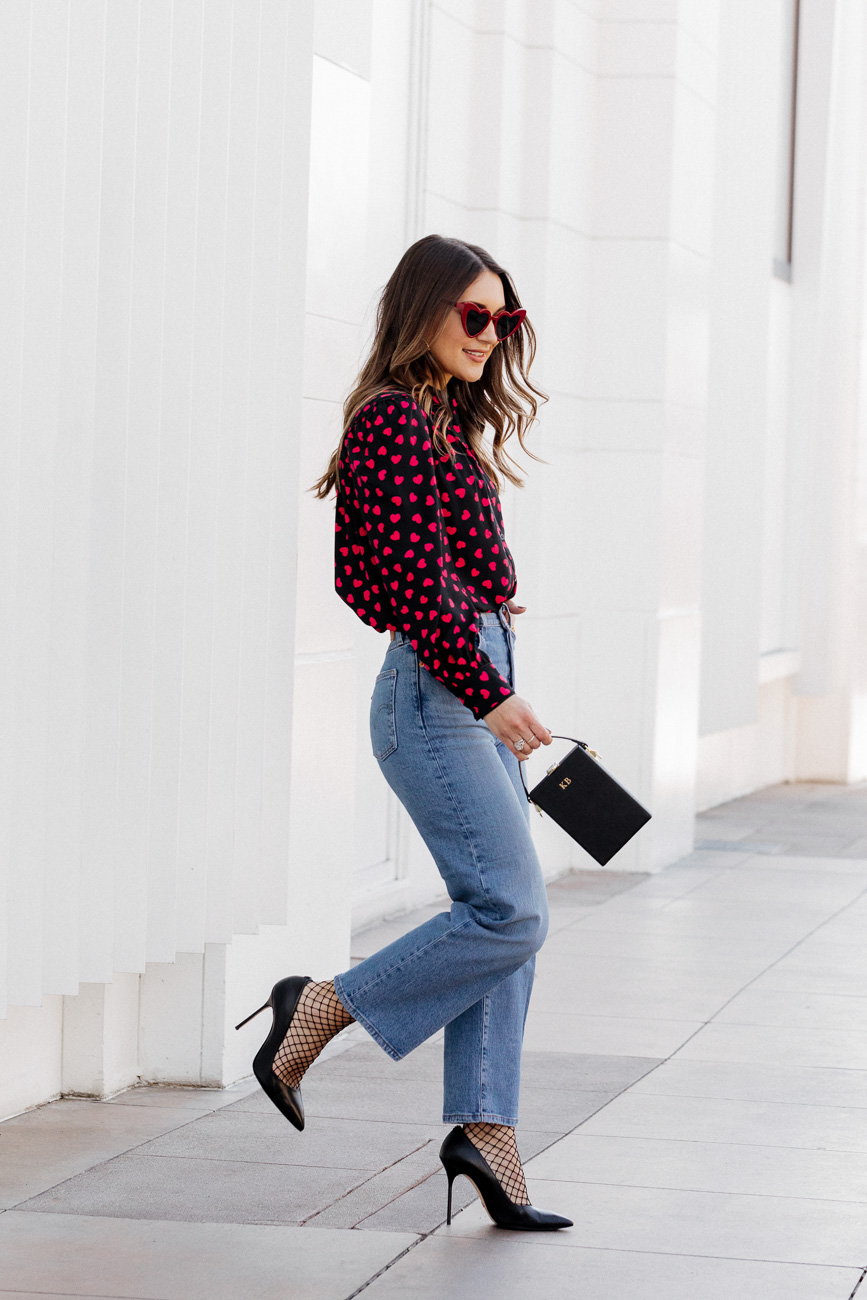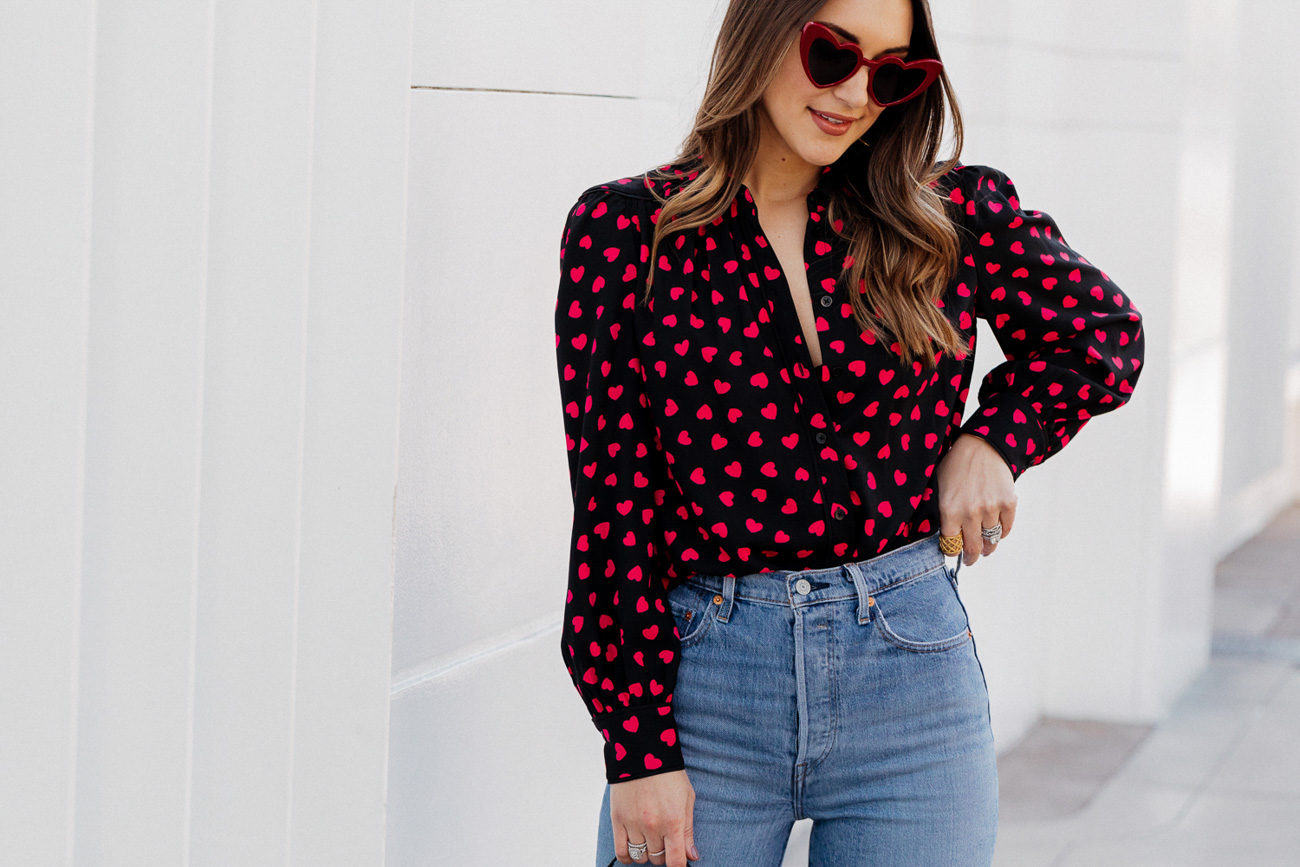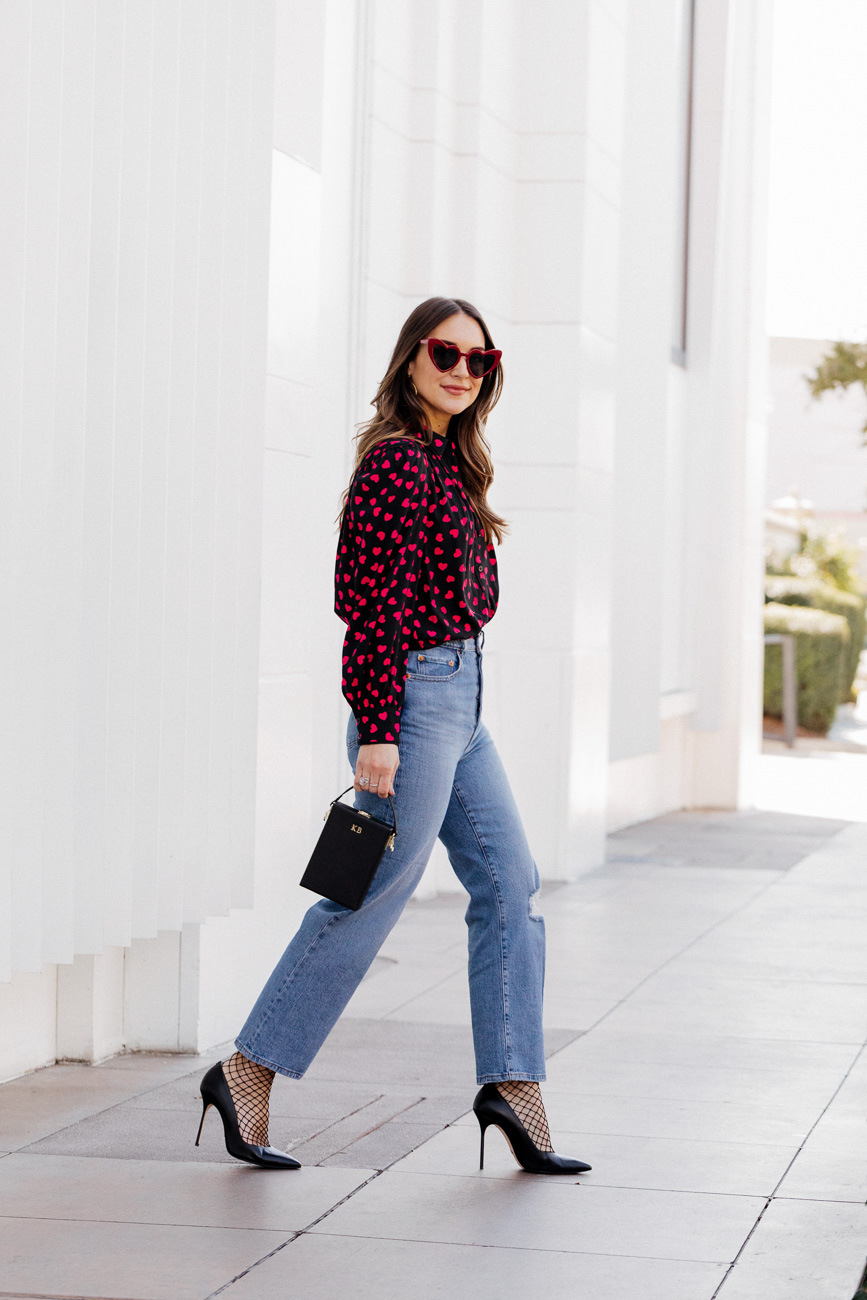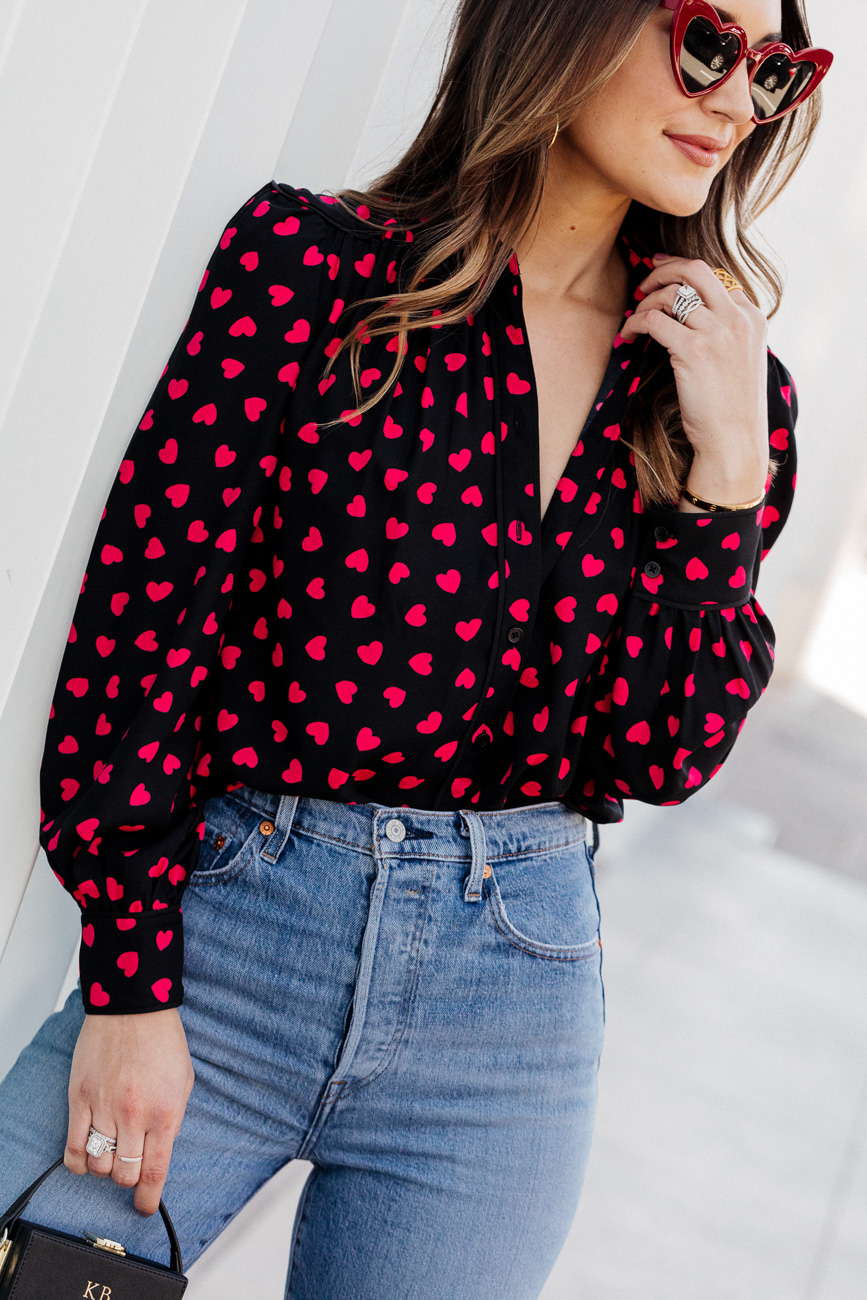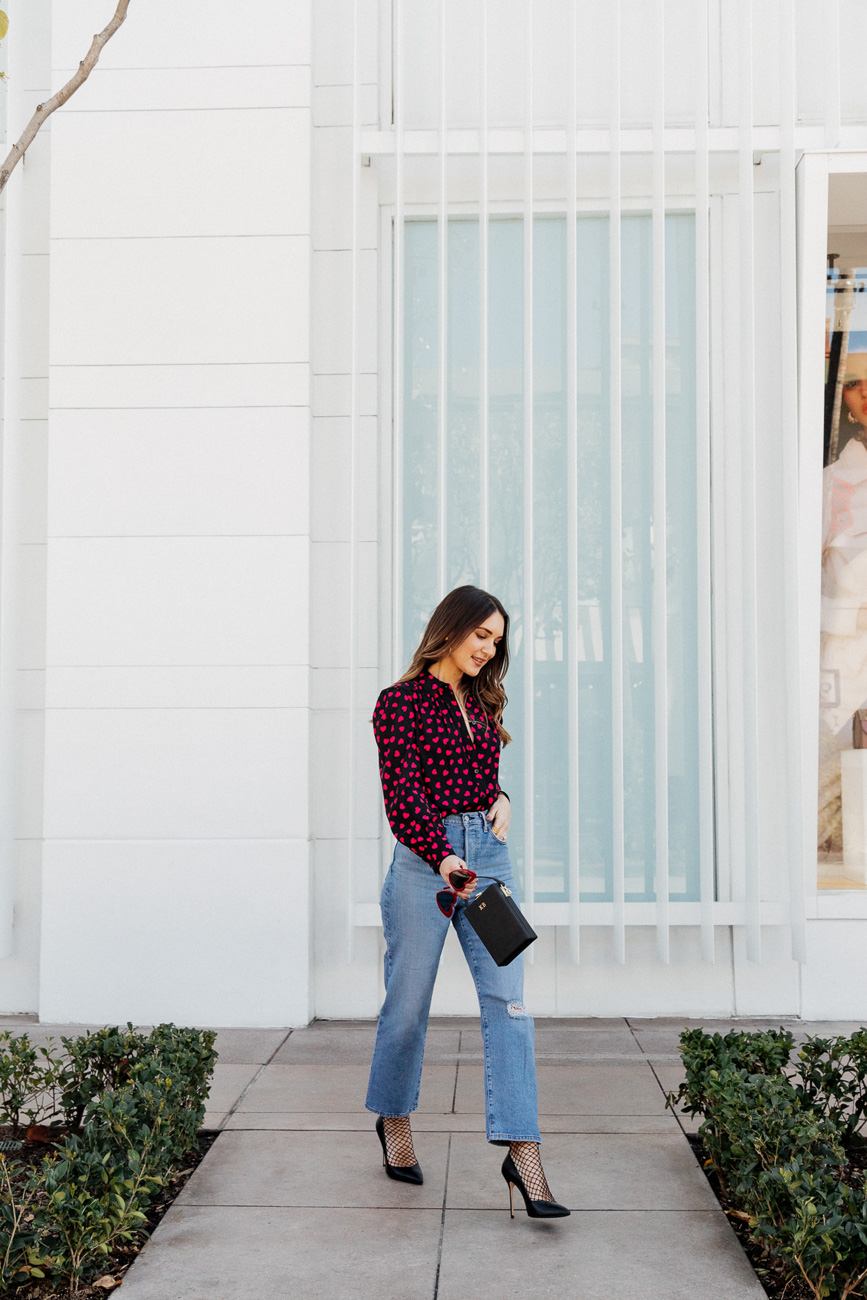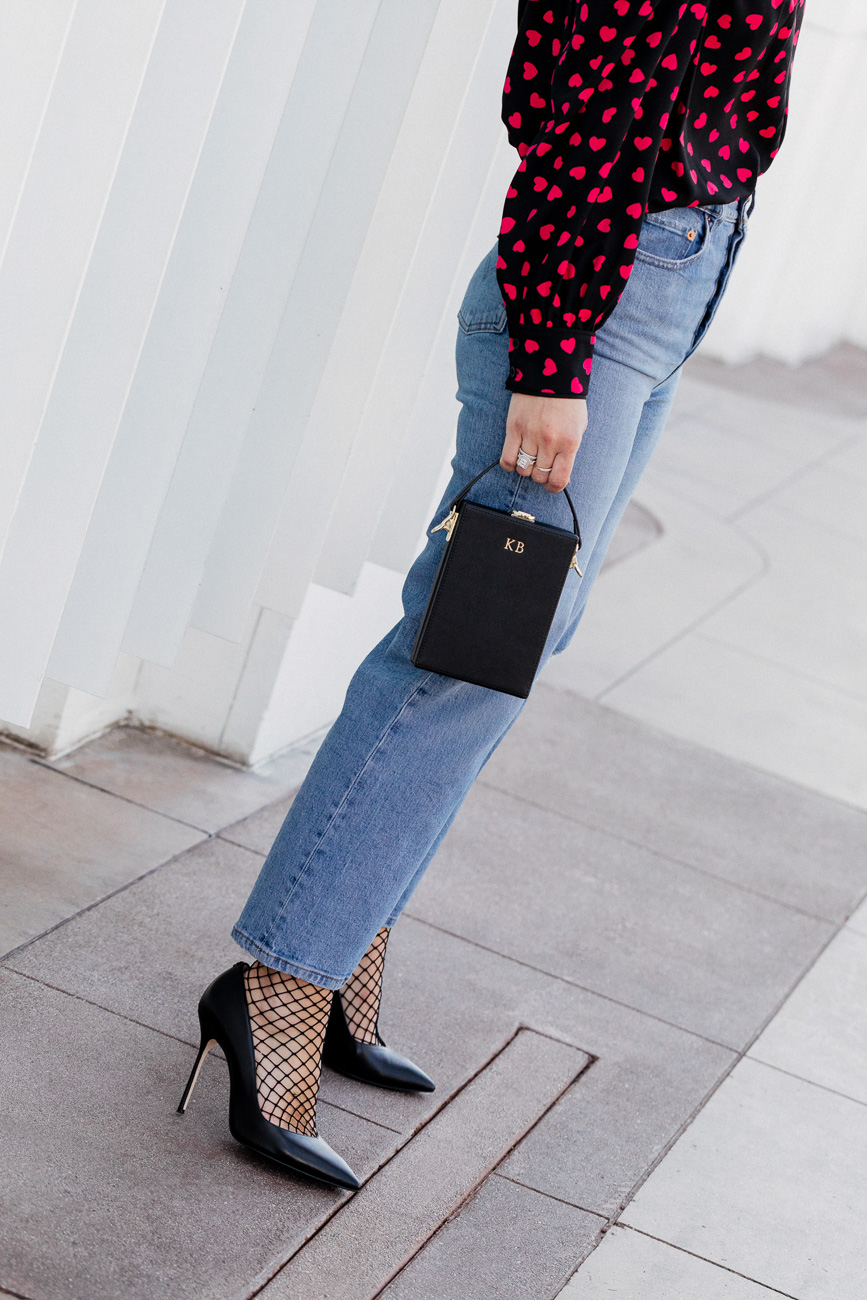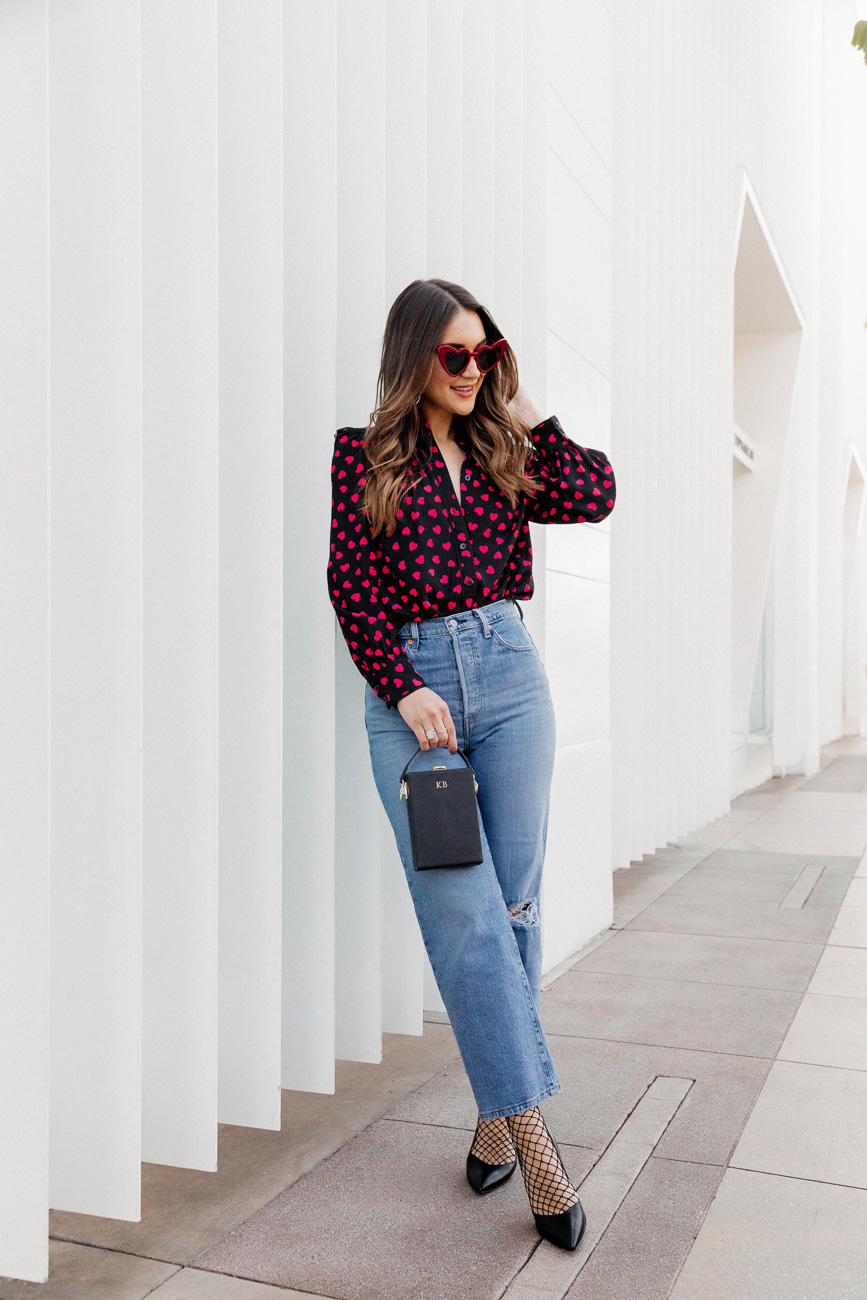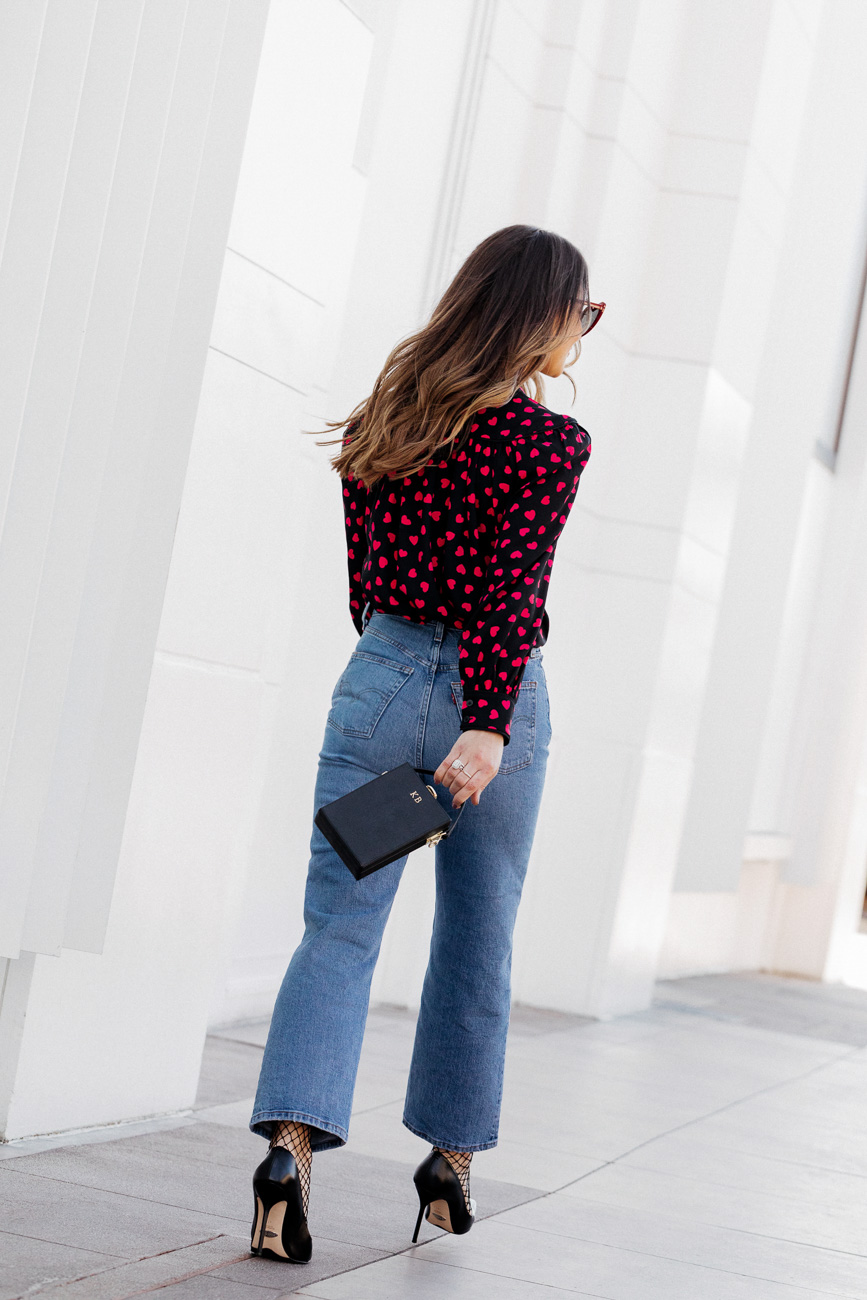 photos by Felicia Lasala
This top was sent to me by Stitch Fix, and I love that it will work for so many different occasions.  I wore it with high waisted denim here, but it would also look fab with black pants for the office or tucked into a pencil skirt.
Thank you so much for reading! And if you've ever used Stitch Fix, I'd loved to hear about your experience -XO –