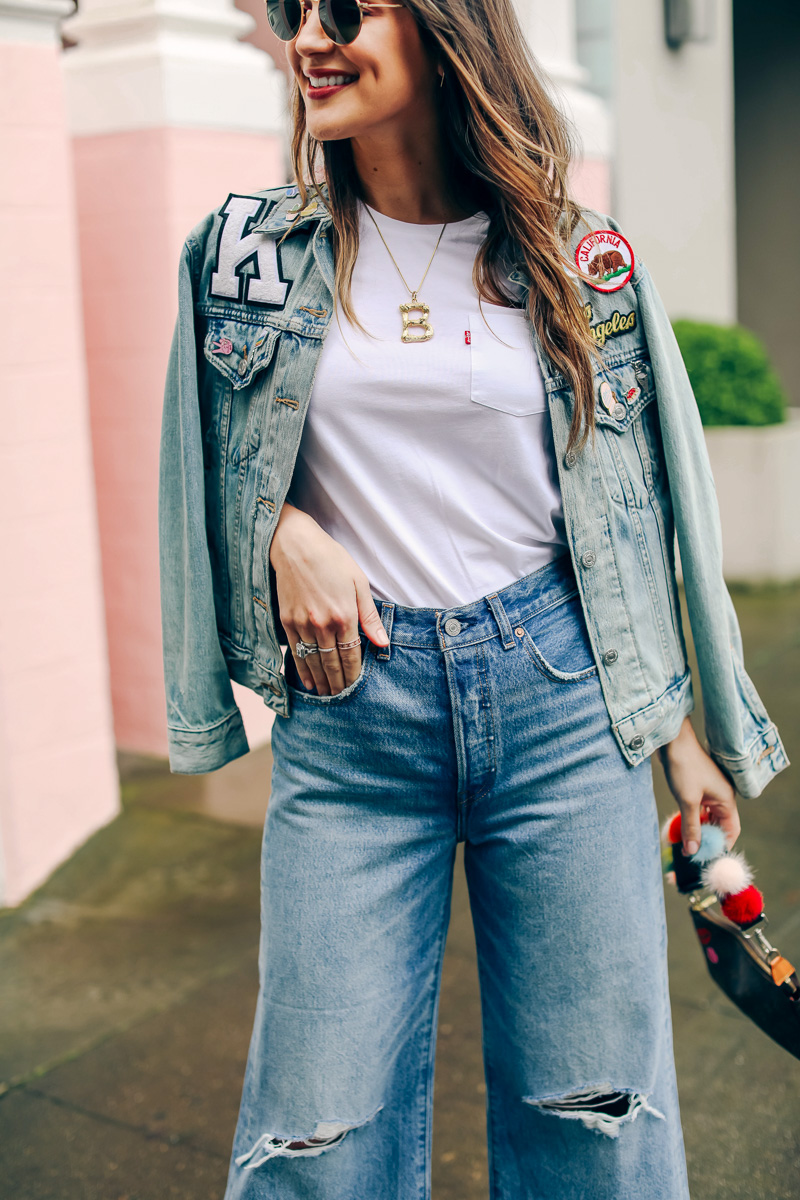 Friday is World Water Day, and in celebration of that I'm sharing a look from Levi's that has been made without using water.  I can't even imagine how difficult that must be, but these super fun wide leg culotte jeans and tee are completely Water<less™!
You can check out the full collection here, as well as how exactly they're made without water here.  This collection reduces water consumption by 28% and up to 96% for some of the pieces in the line.  It has also helped Levi's save millions of liters of water.
And get this, by simply washing our jeans less, we can be a part of this mission too.  You can reduce the impact of your own denim by up to 50% by washing them in cold water and air drying.  And you could save 500 liters of water a year by washing every other week instead of every week!
In fact, some say not to wash your denim at all, but even Who What Wear recommends washing every 4-5 wears in cold water to help preserve the dye (and I'll admit I wash mine much less than that… #dontjudgeme).  A lot of Levi's, including this pair of wide leg jeans, are made of 100% cotton.  They're actually meant to form to your body and become more comfortable the more you wear them.  So unless you spill something on them or you're rolling around in the dirt at Coachella… you can get away without washing them.
Now for denim with stretch, you might need to wash them more frequently because they stretch out.  They say you can even put your denim in an airtight ziploc in the freezer and it will kill any bacteria. Mind blown.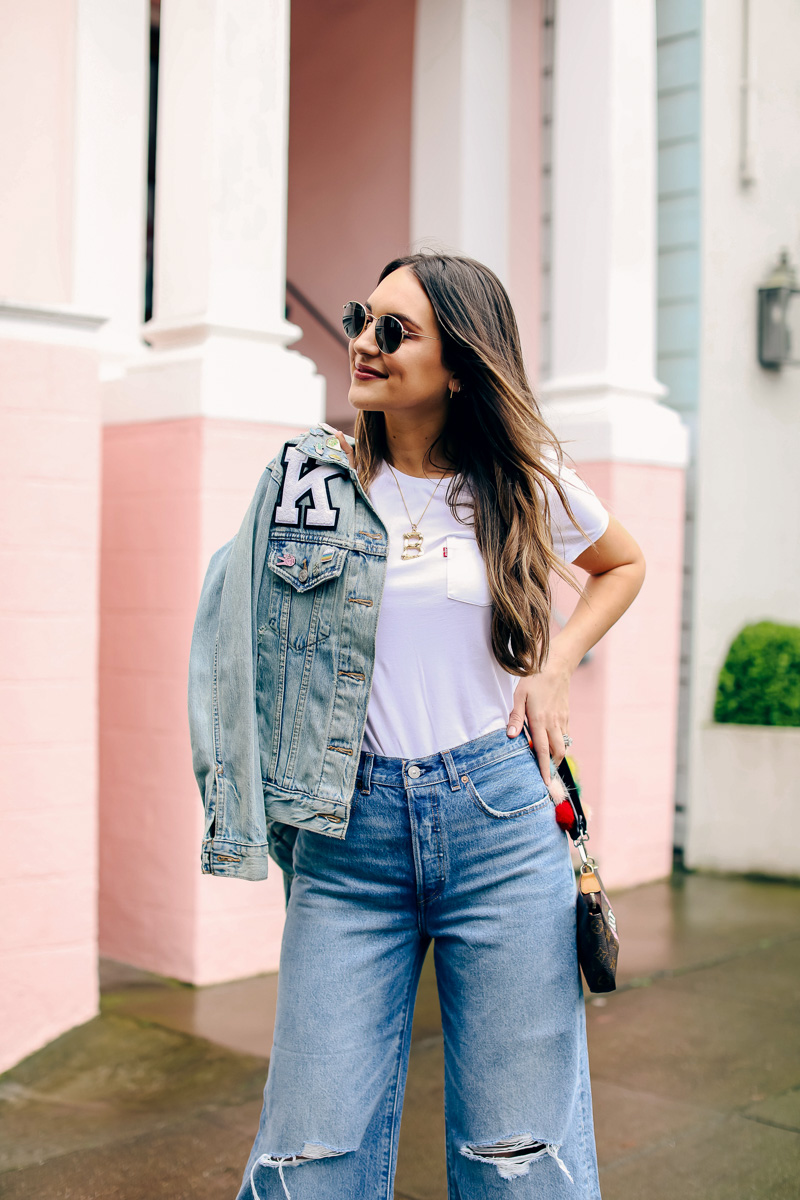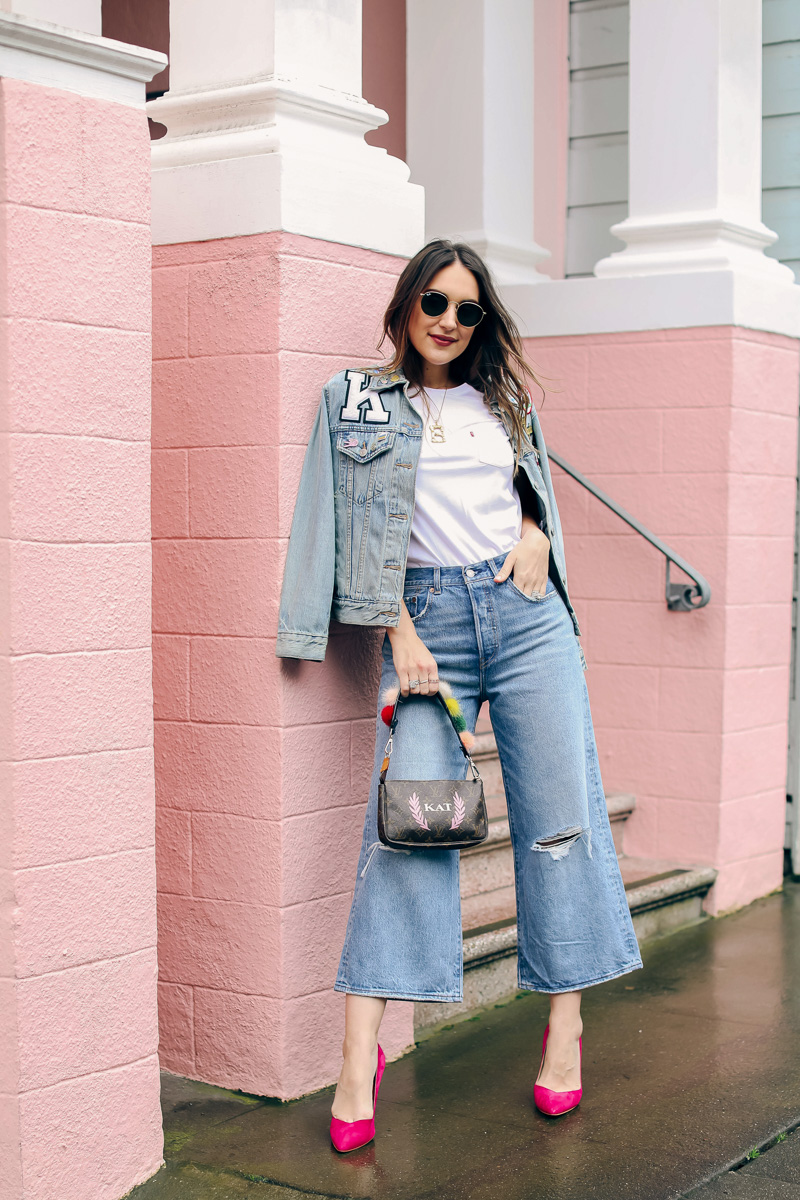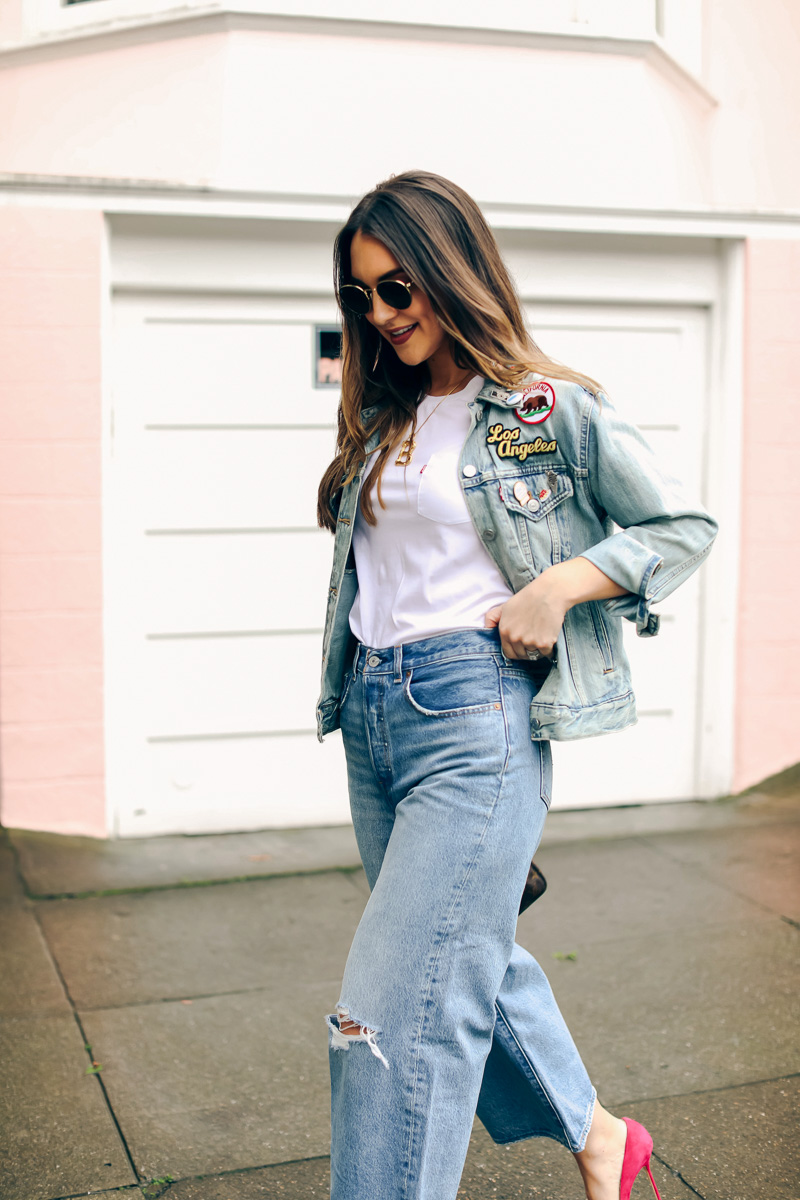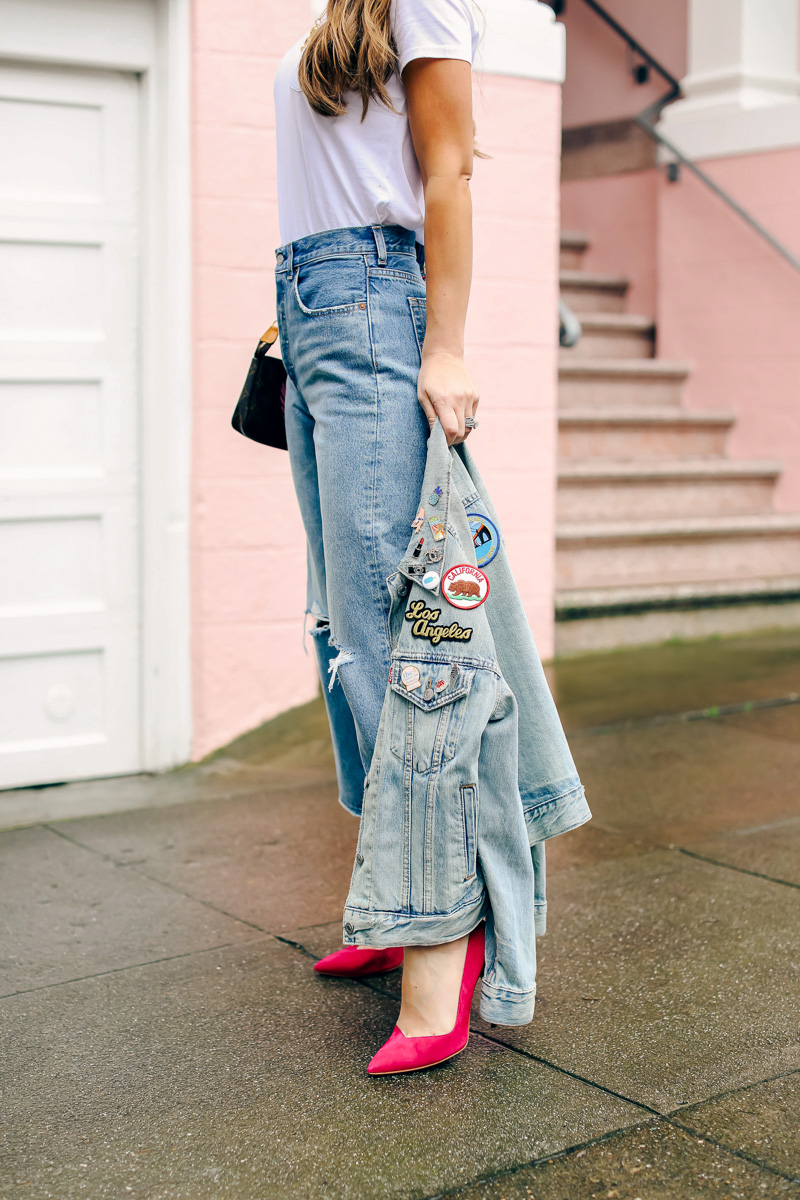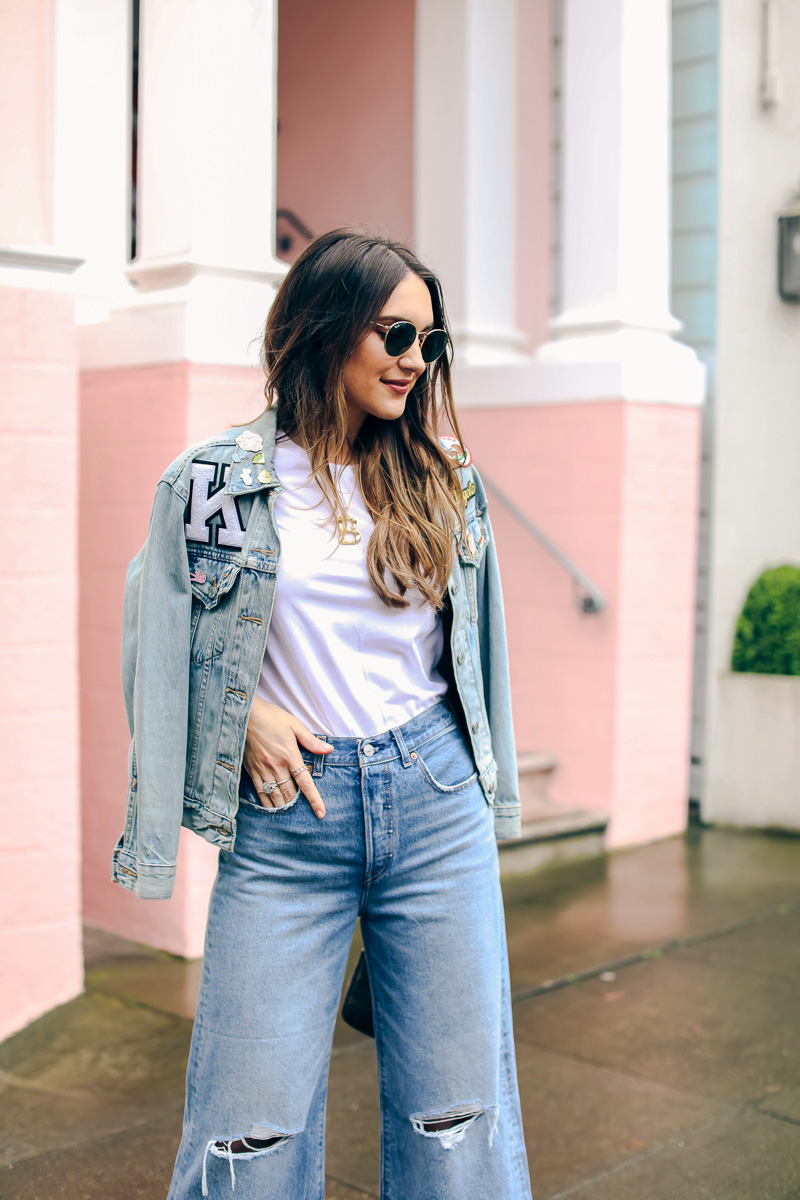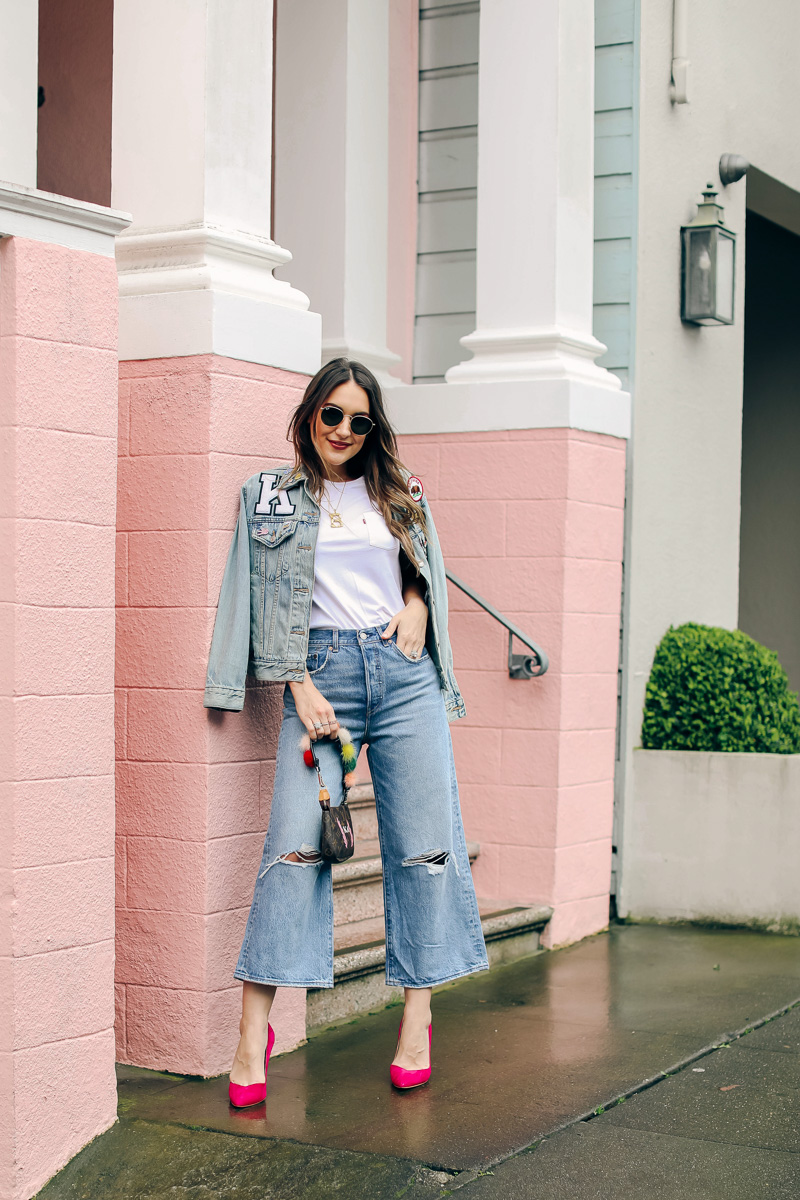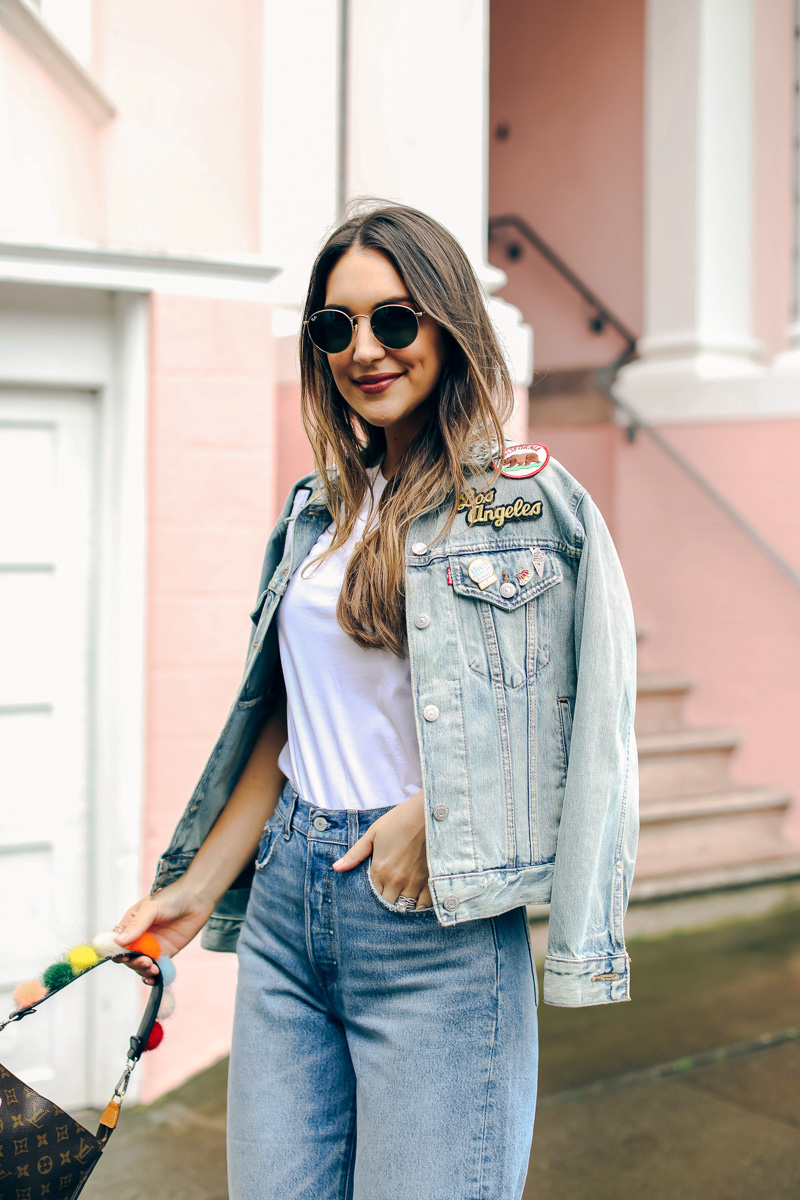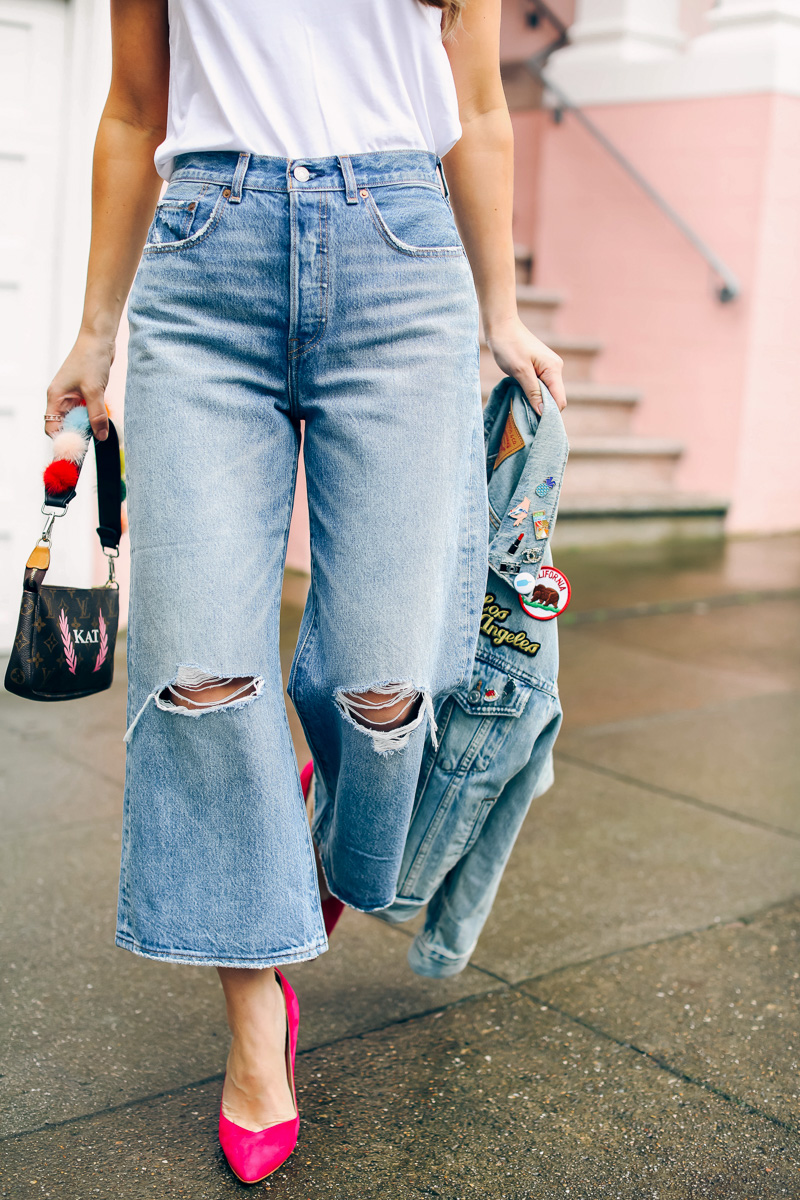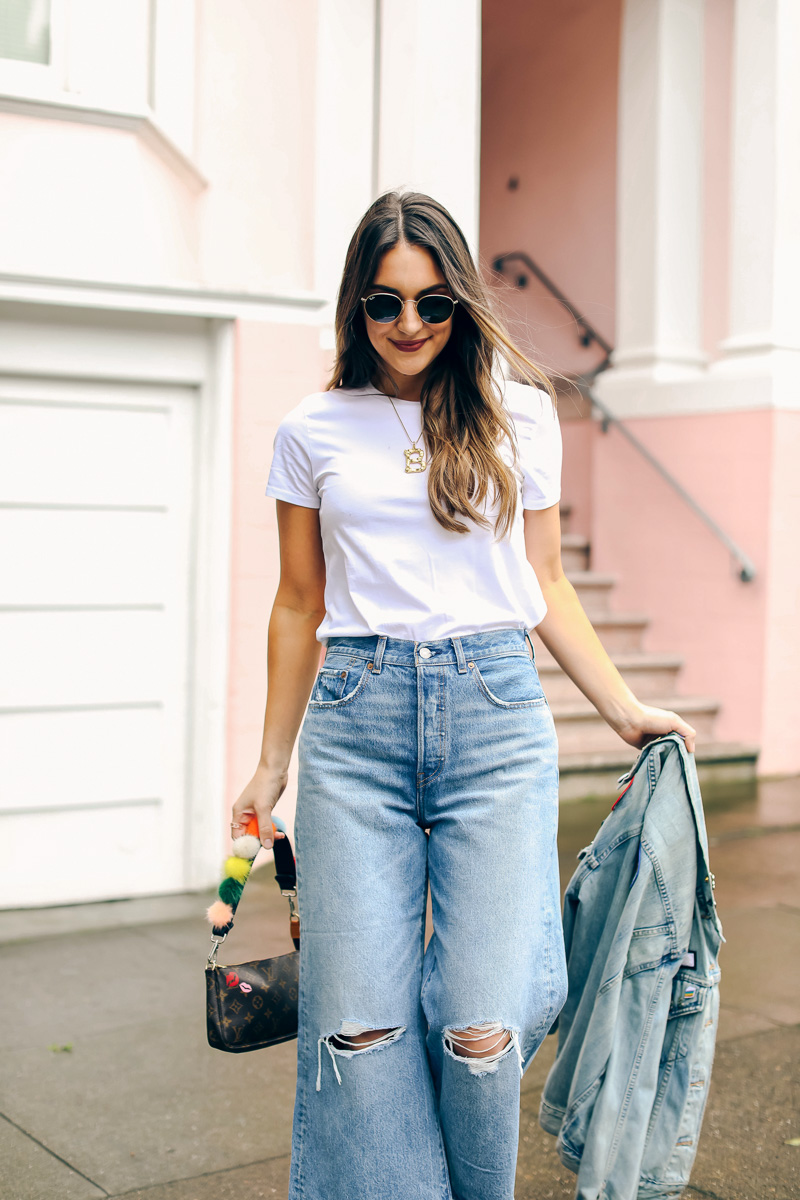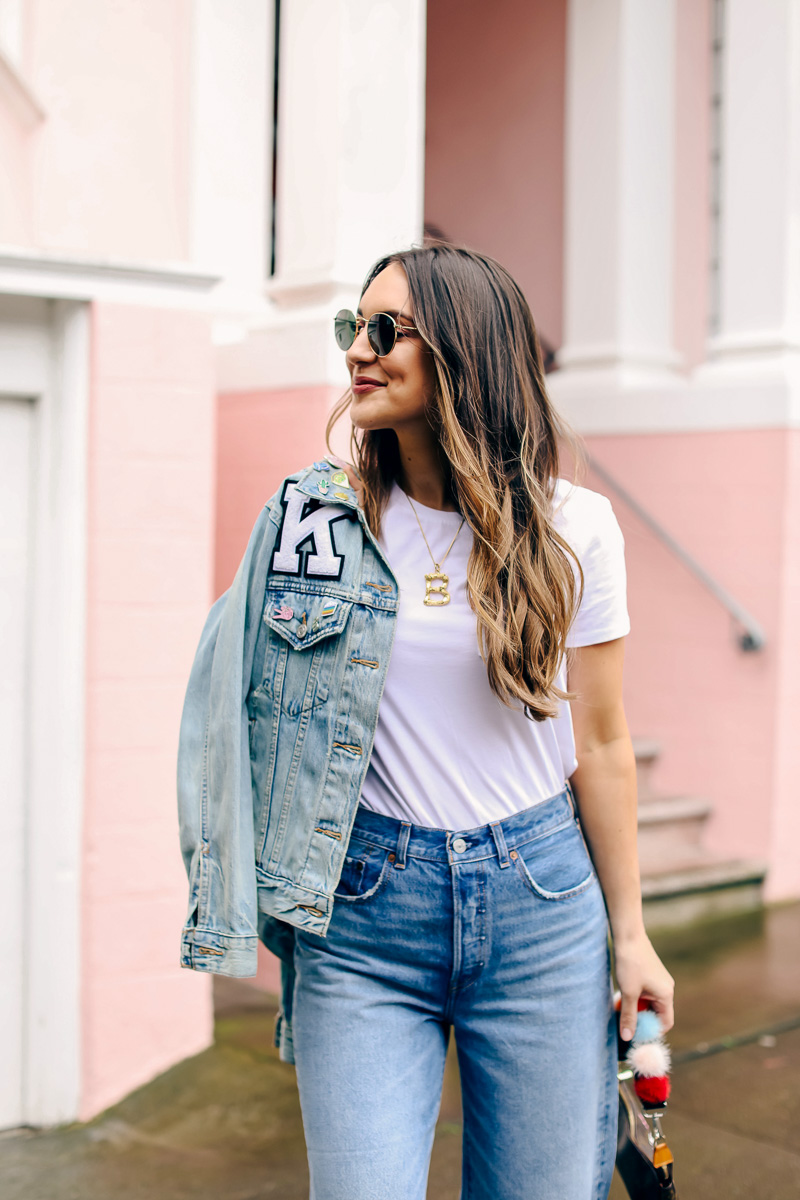 photos by Meg Stone
denim (on sale and TTS), also have and love these (sized up one size) and these (sized up one size) | tee (feels more like 100% cotton), also love this one | denim jacket
Ok – if you're a Levi's lover, you know the sizing can be a little tricky.  Typically if the denim has a little stretch, I order my usual size.  If they're 100% cotton I size up one size.  These jeans in this post ARE 100% cotton but they don't follow that rule.  I sized up, they're too big and what you can't see here is that I actually have them clipped in the back.  Just my tip!  More on sizing here.
Thanks so much for reading and sharing, and I'd love to hear how often you guys wash your jeans… this is a no judgement zone!  XO –
brought to you by Levi's