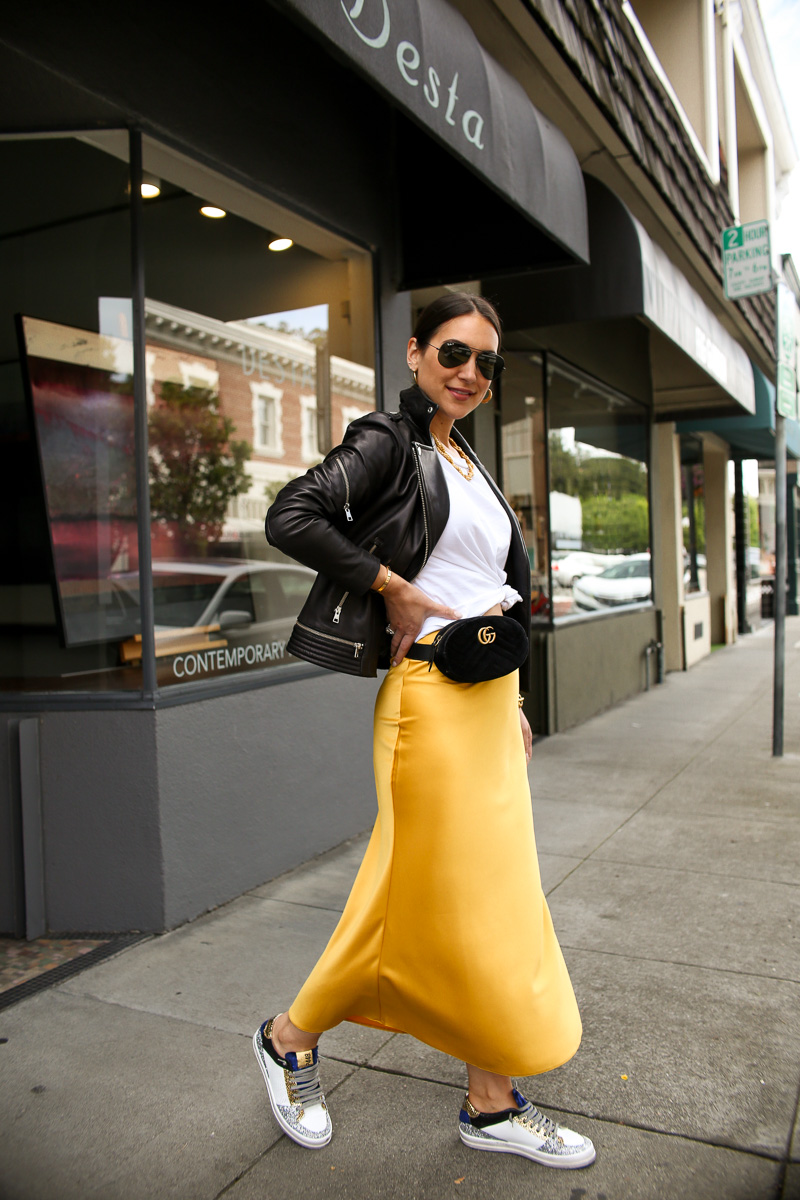 Not all trends are for everyone.  Dad sneakers and tiny sunglasses?  I don't get it.  But the belt bag trend was one that immediately perked my interest.  It's practical, it's ideal for travel/city living and now that they look so much cuter, it's stylish!
I've been wearing this belt bag all over San Francisco since I bought it gently used, and it's really been such a practical purchase.  If you have your eye on a designer bag, eBay can help you snag not only the bag of your dreams, but also cut you a deal.  They also offer brand new pieces, but personally I really love buying gently used.  There's a little less pressure on the wear & tear, and I find myself reaching for those pieces more frequently because of that.
eBay Authenticate helps you find luxury handbags, watches and jewelry certified through a third party, which allows you to shop without worry.  And don't forget that all purchases are backed by the eBay Money Back Guarantee.  Knowing that helps me feel confident shopping for a luxury piece, and trust me, I do, girl.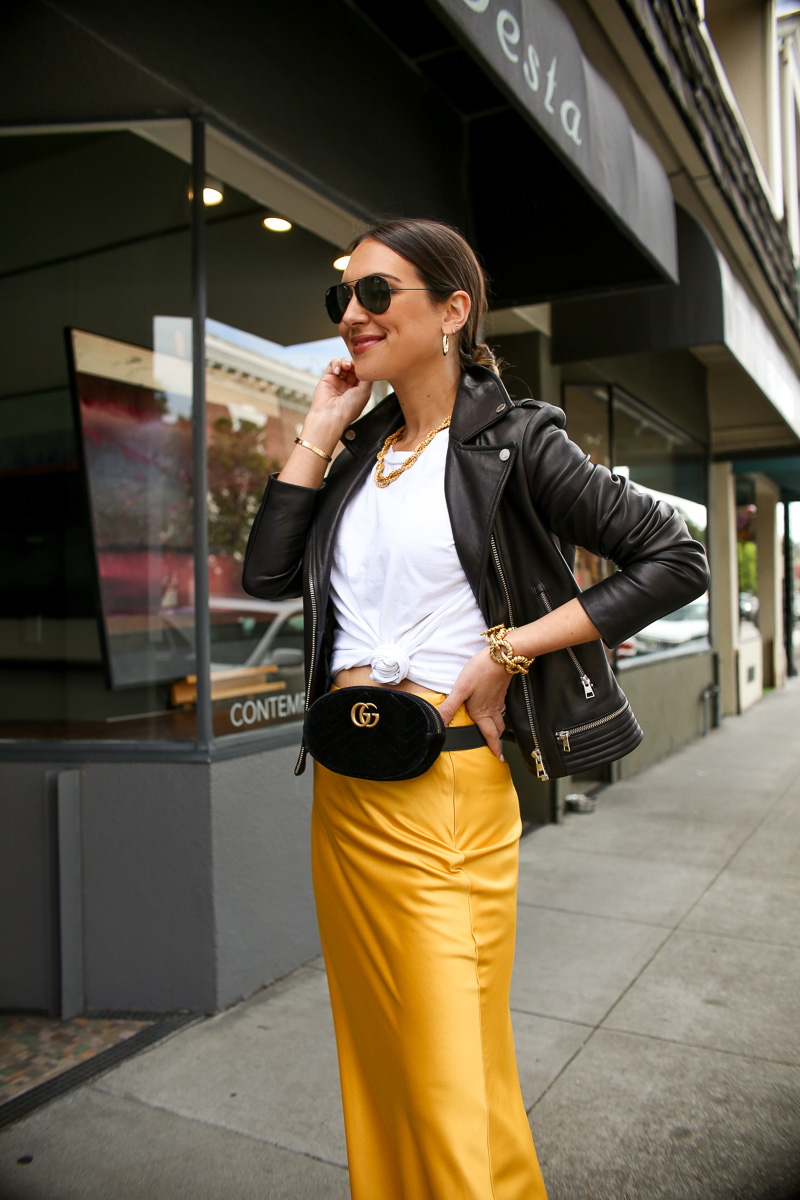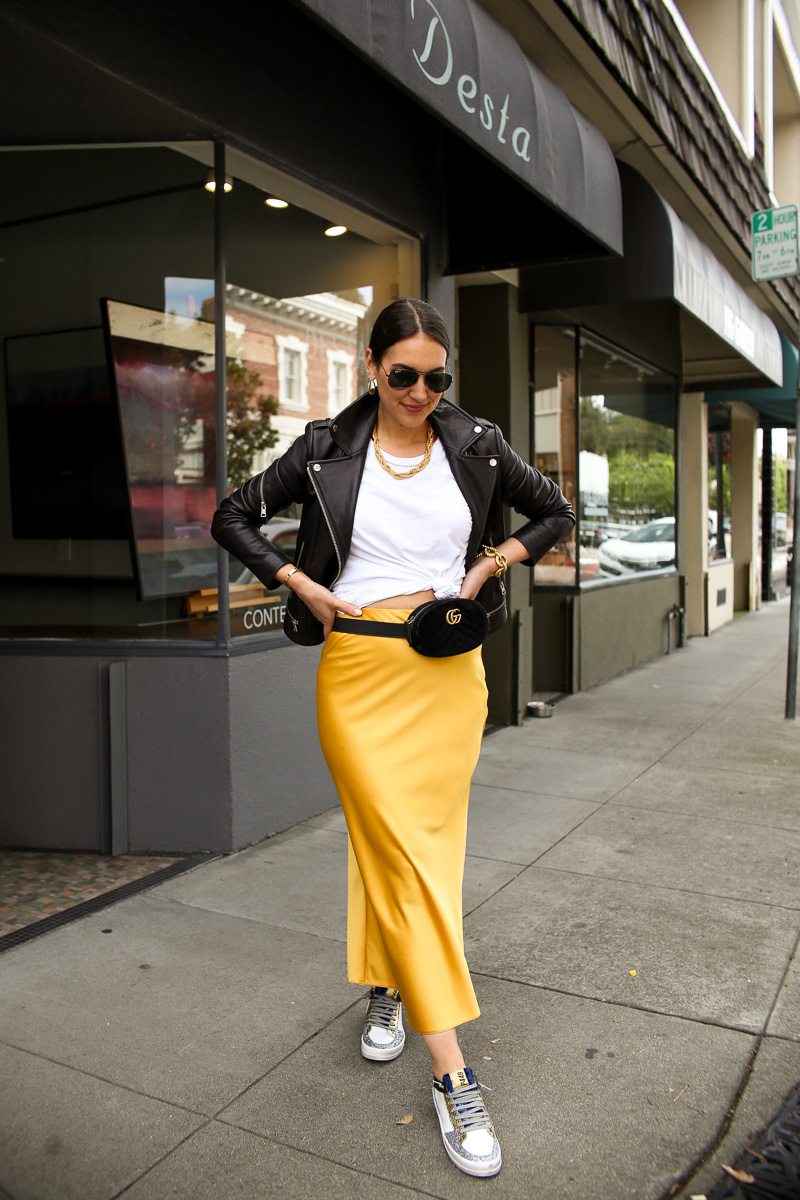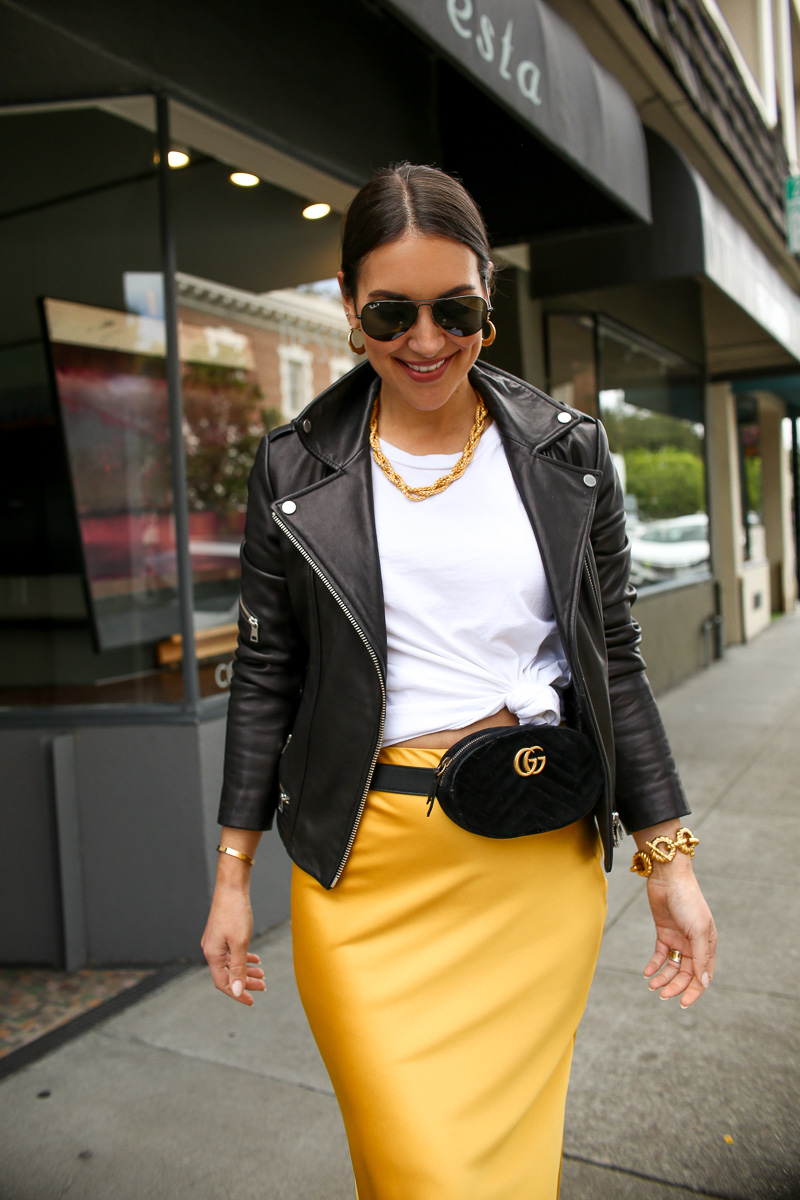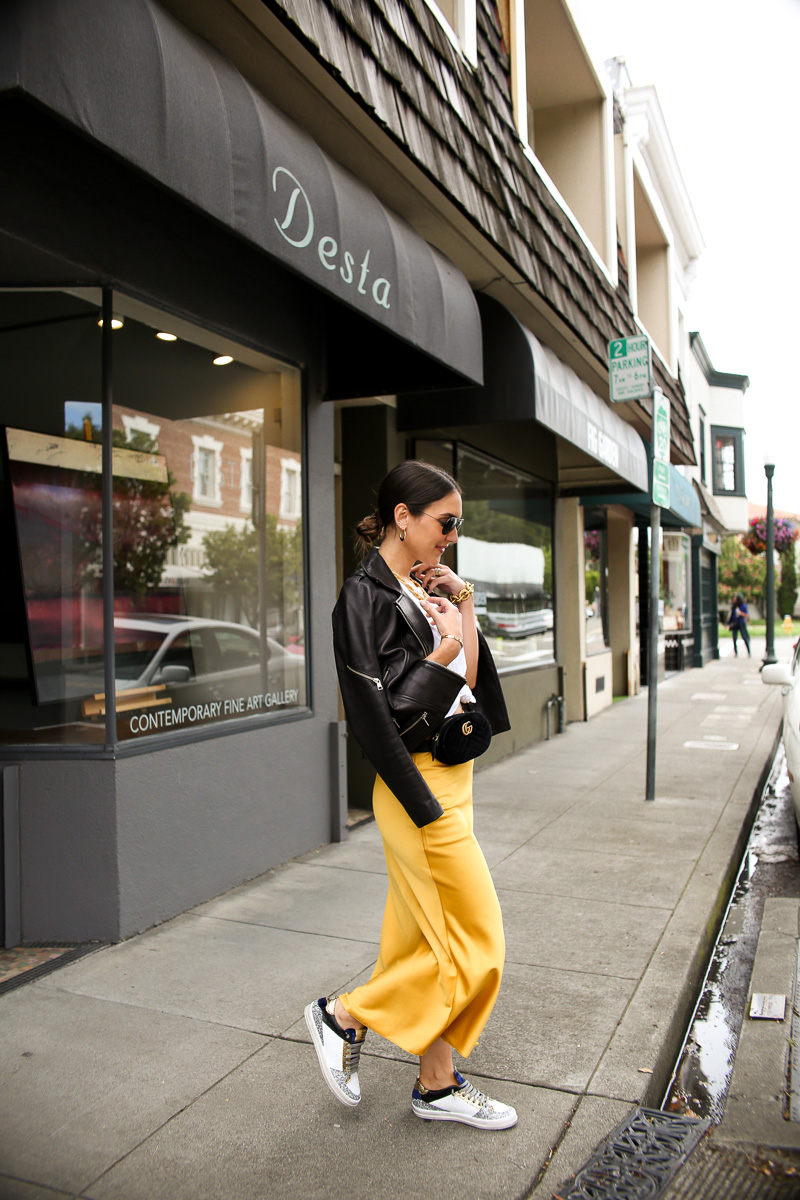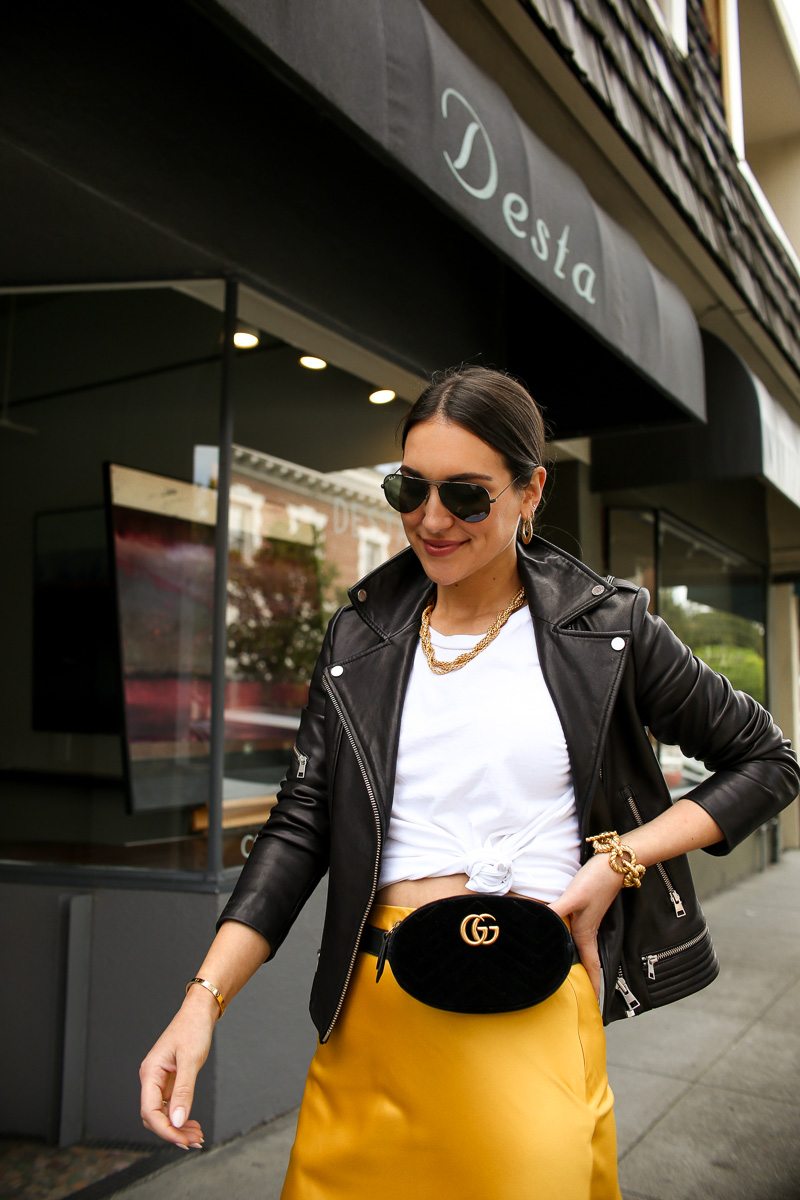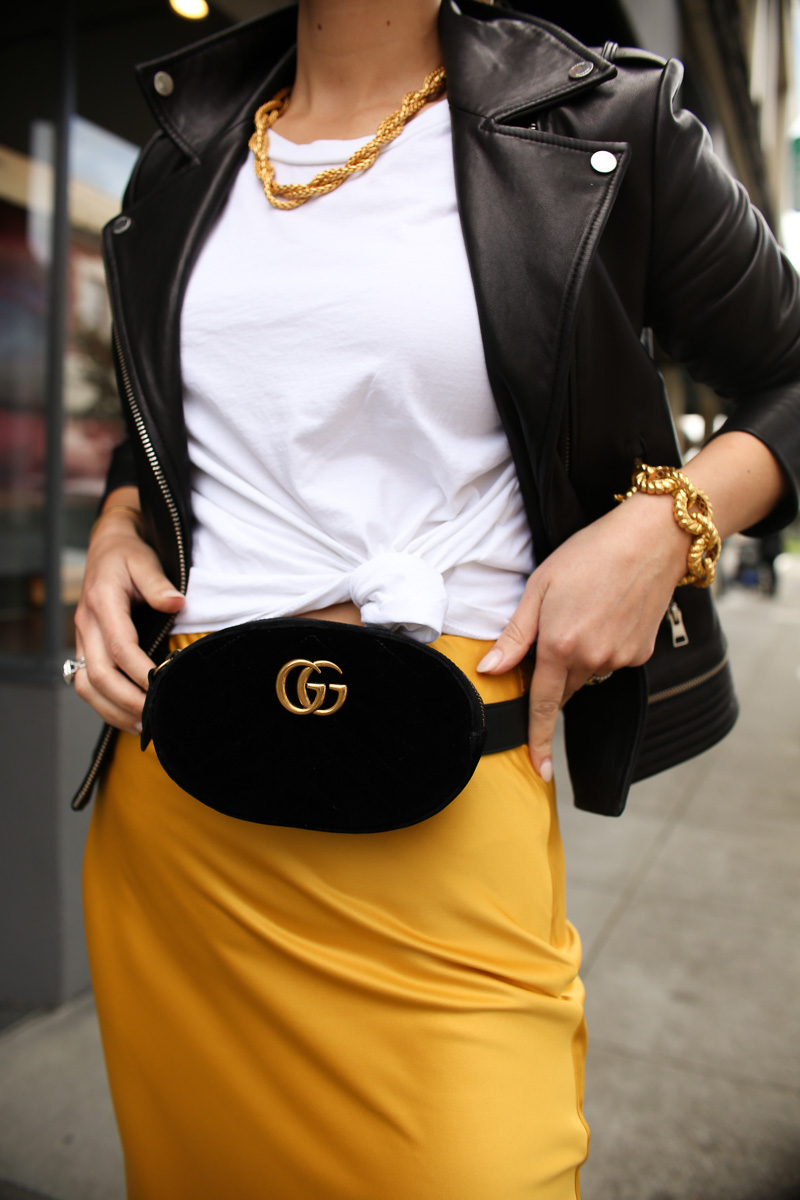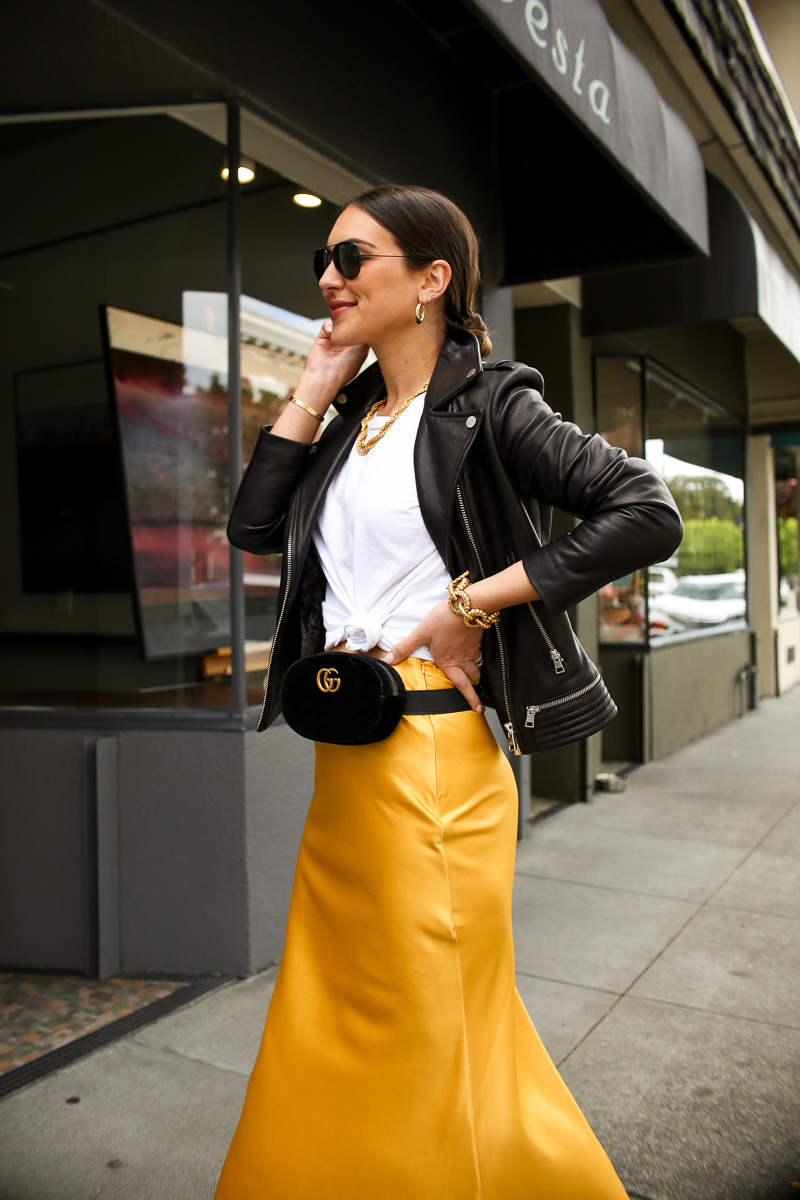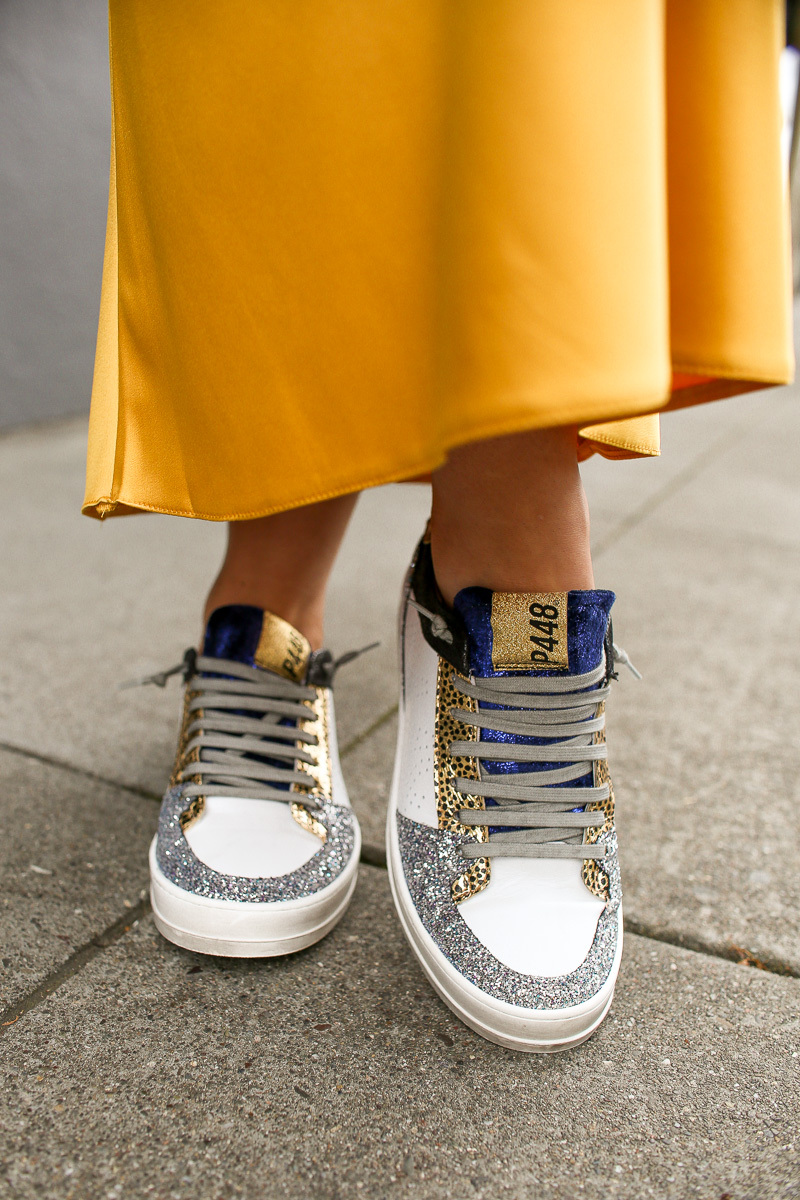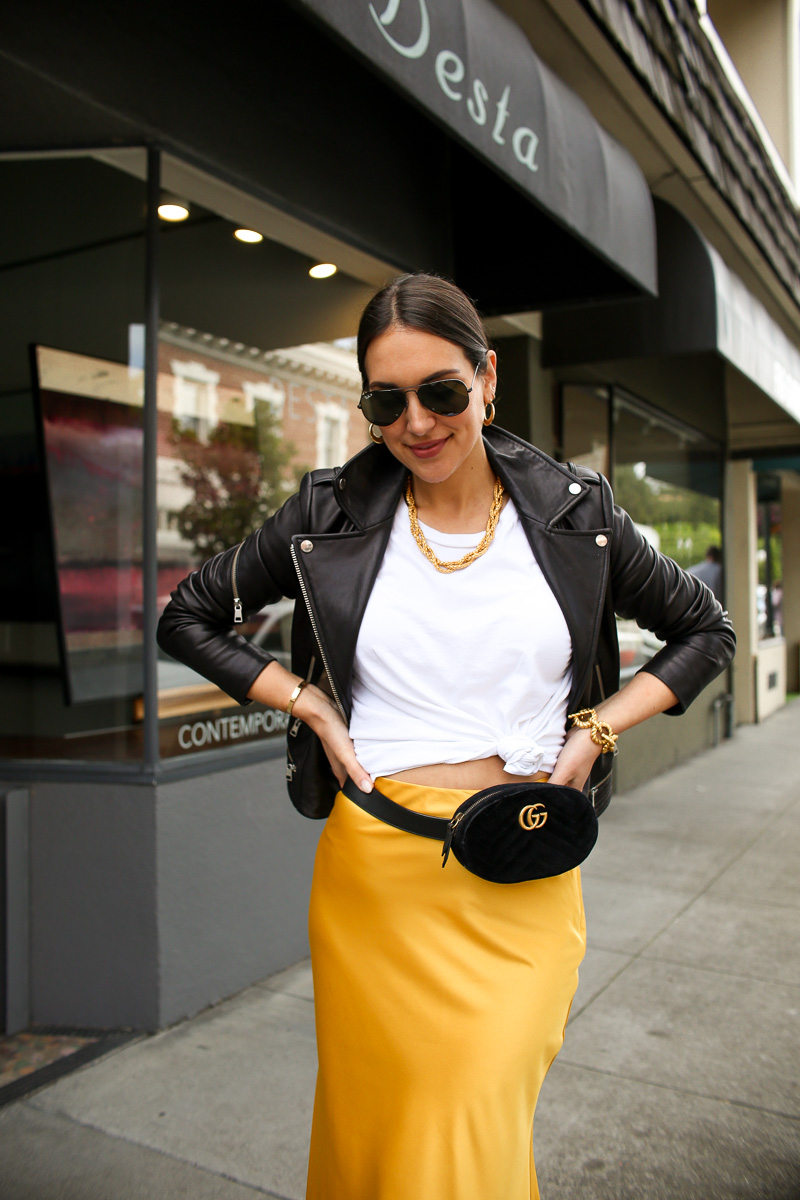 photos by Christian Barnes
belt bag here and here, love this one and this one | leather jacket here and here, also love this one | sneakers, similar style here | tee | sunglasses available here and here | similar necklace | love these earrings
Have you ever bought a luxury item on eBay?  I know I've told y'all this but I bought a vintage Burberry trench years ago and it was one of the best online scores I've ever found.
You can also see how I styled this belt bag here, here and here.
Thank you so much for reading and sharing! XO –
brought to you by eBay Fashion