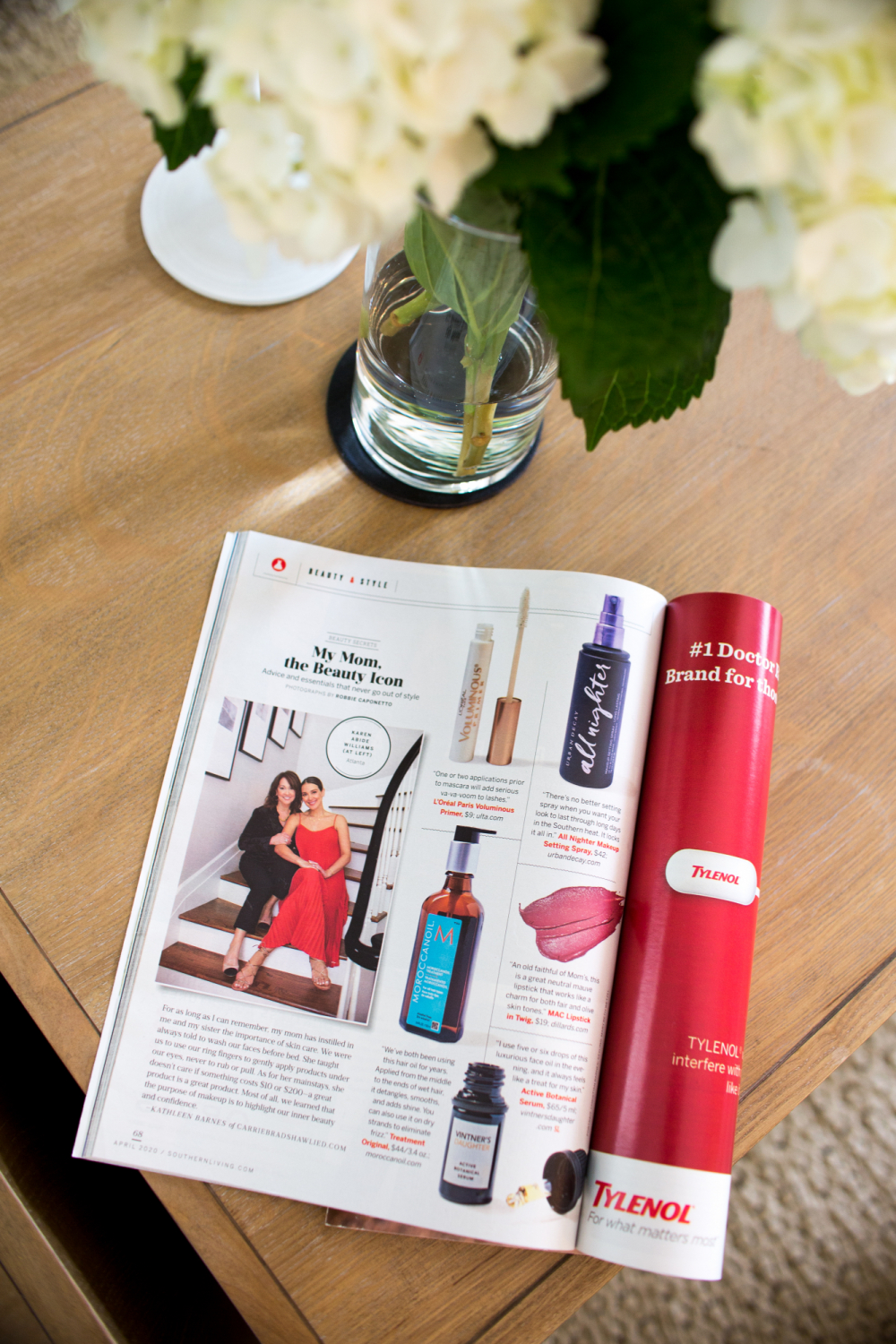 – a special Southern Living feature in the April issue with mom –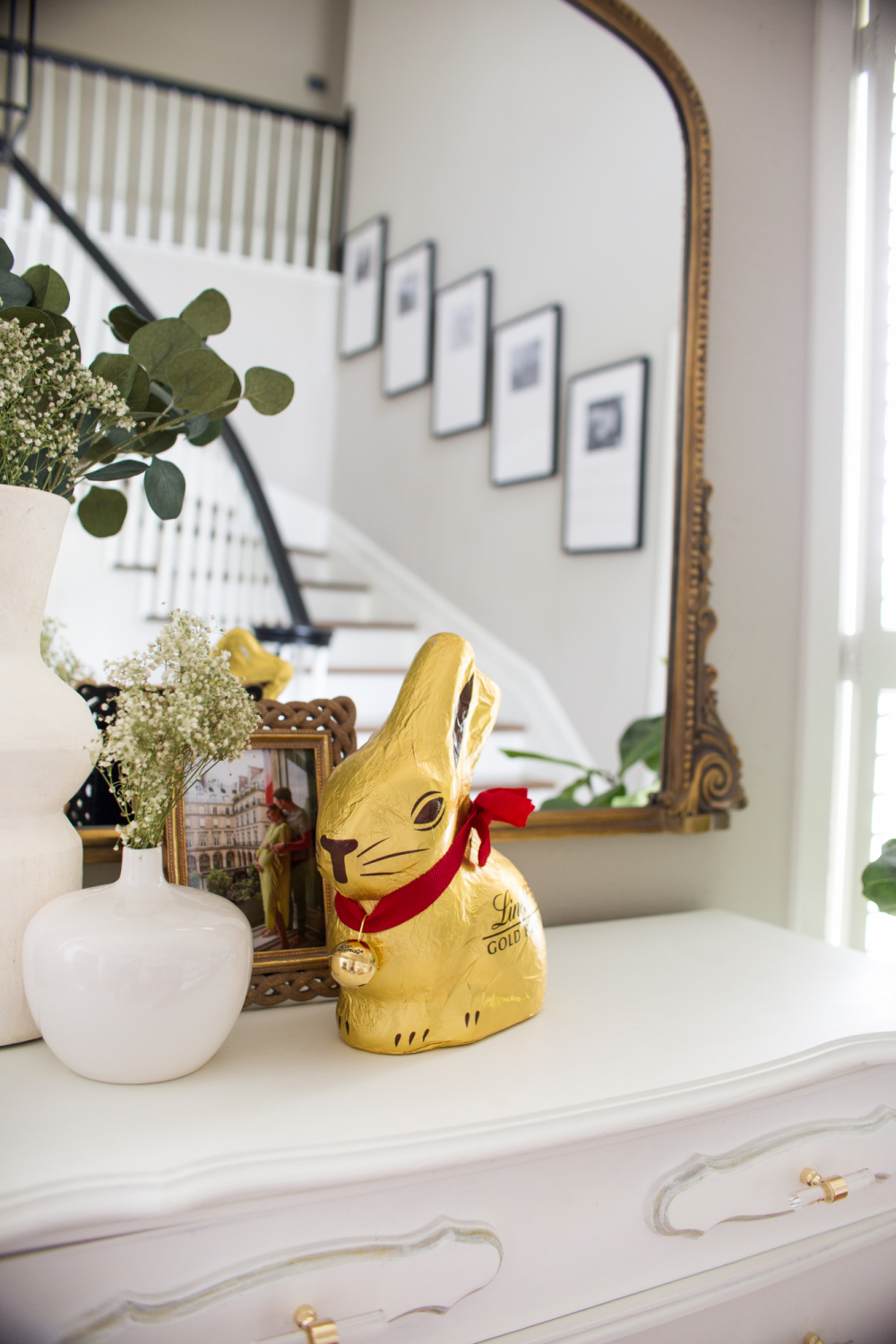 – a giant Lindt chocolate bunny that I know is going to get me in trouble –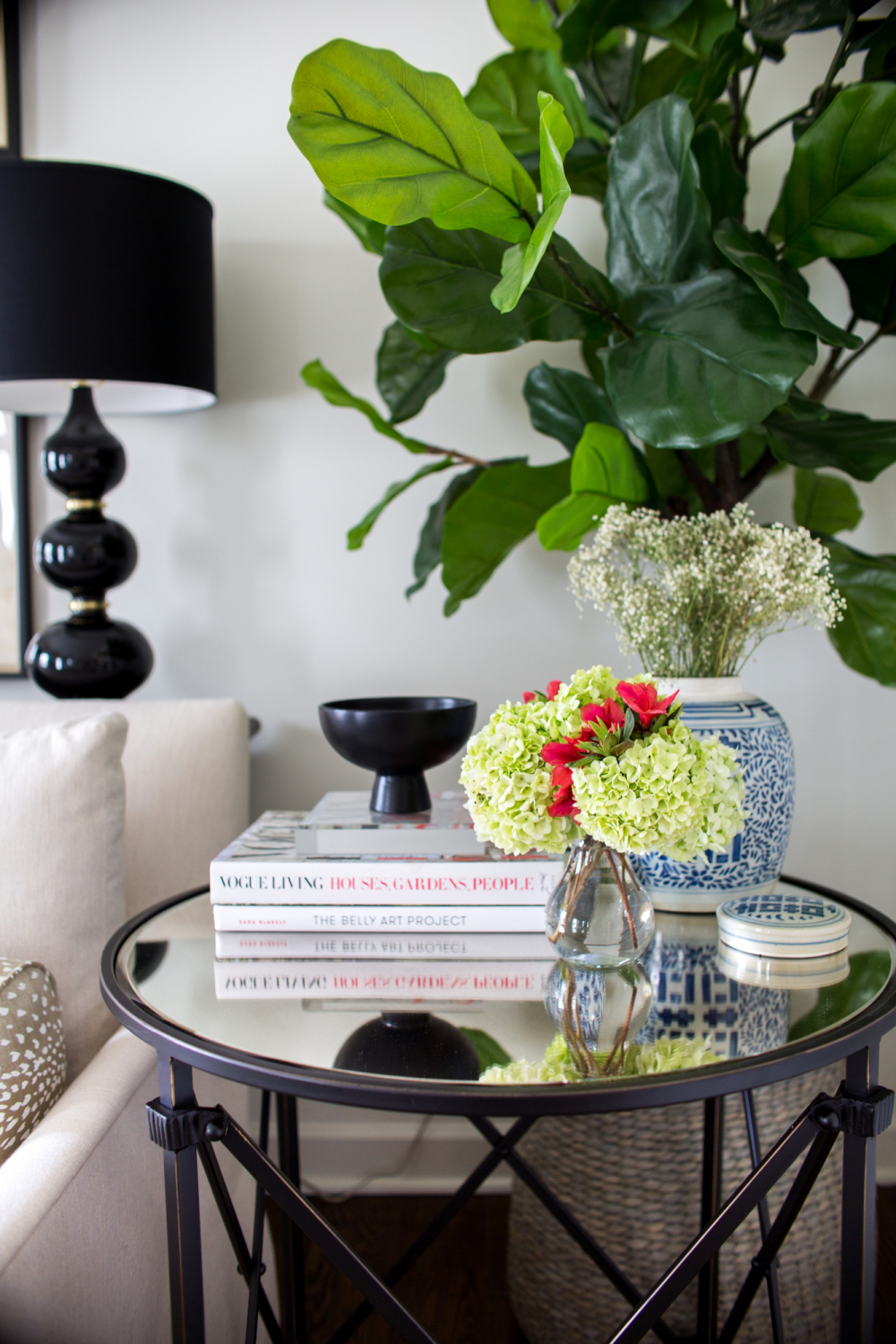 – picking flowers from the yard every day –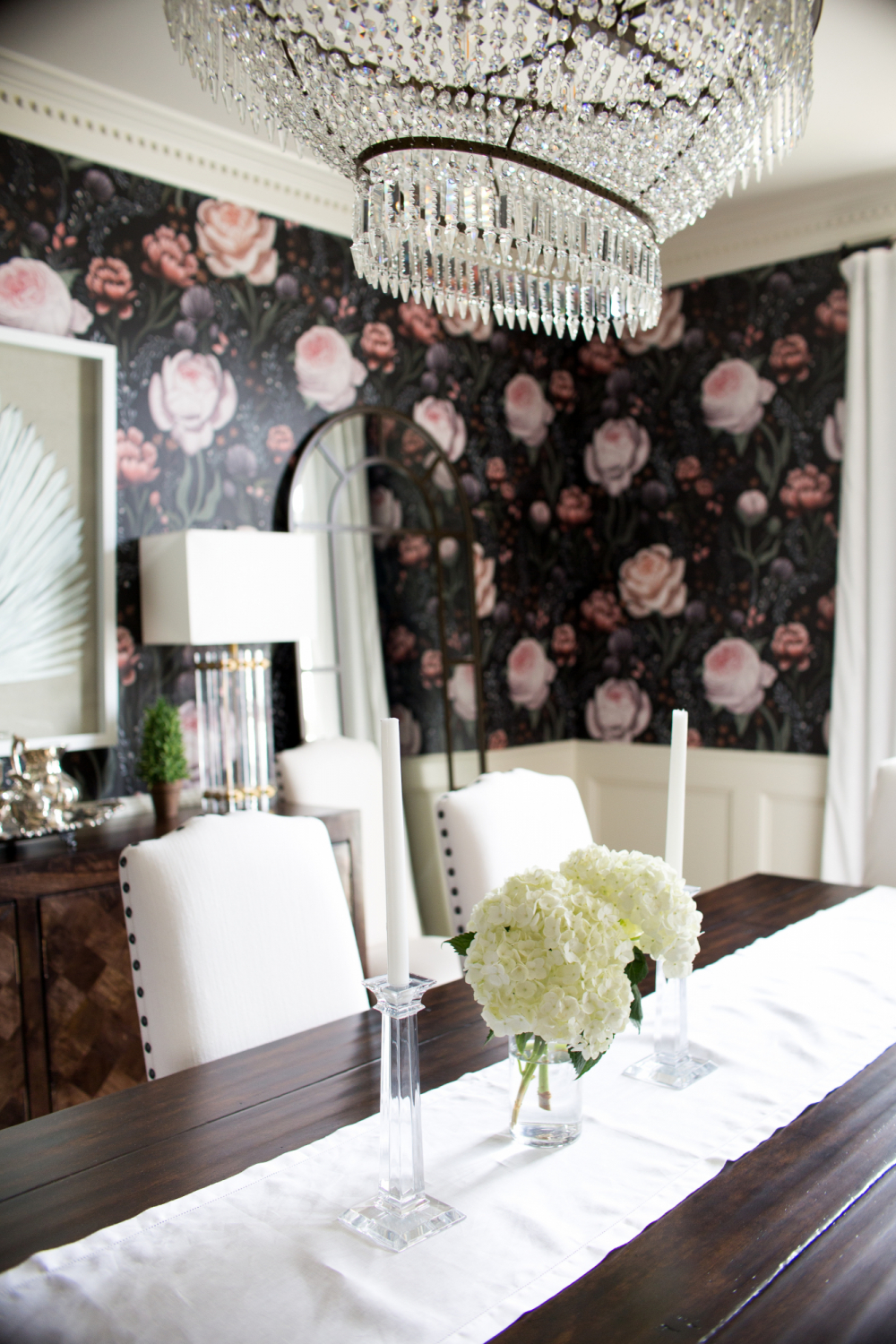 – a linen table runner for the dining room –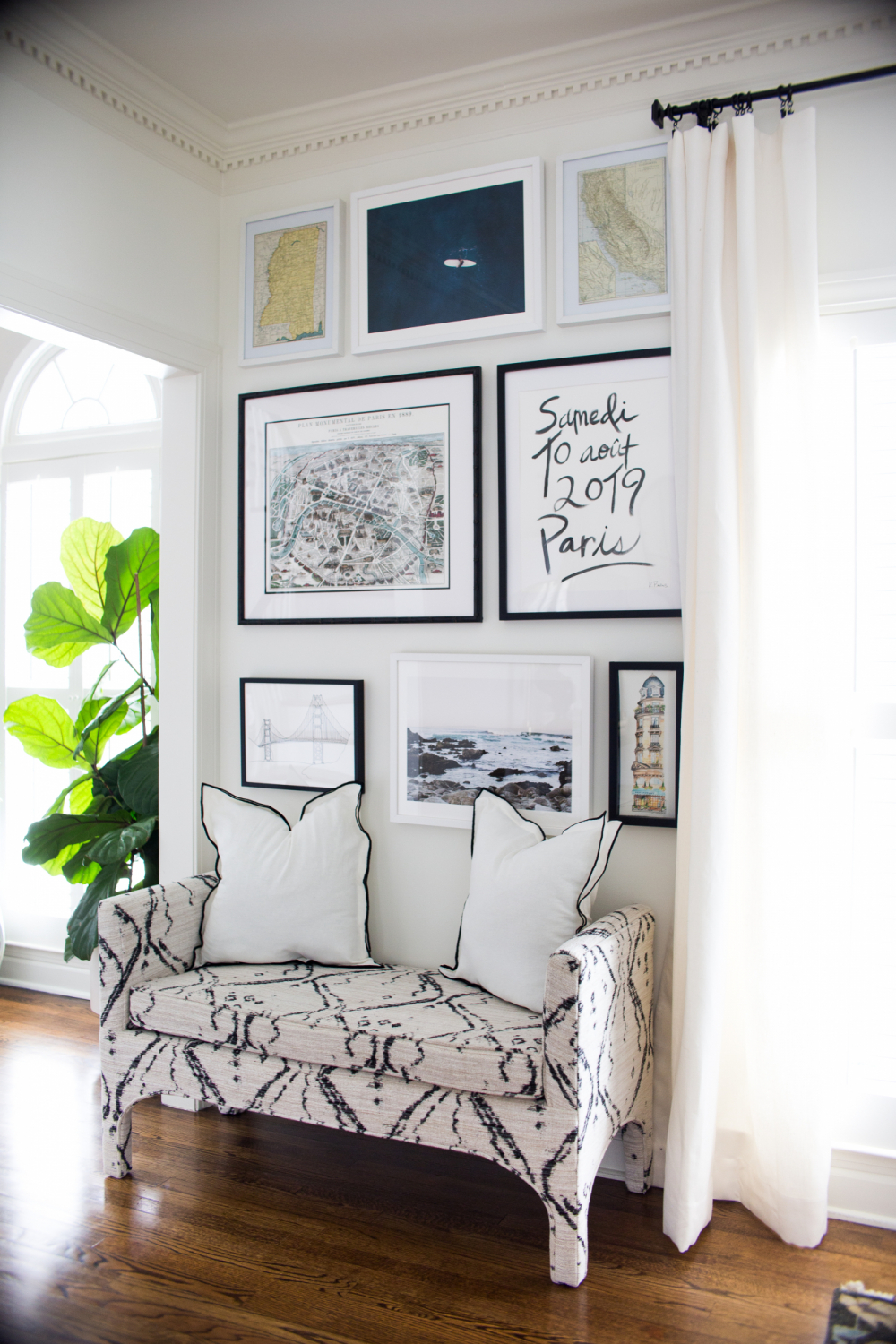 – some black and white throw pillows that were a great deal (bought these too, only $6 a piece!) –
Day 12!  We have made it to day 12 of isolating ourselves at home.  Well… really just Hudson and myself.  Christian has still been going to work while taking proper precautions (more on that here).
So far this week we have been finding time to work outside.  I have planted bougainvillea, picked flowers every day and cleaned outdoor furniture.  We bought shrubs and herbs and more concrete paint to work on over the weekend.  I ordered throw pillows, cutting boards, vases and art.  Someone referred to this time as "redecorisolation."  HILARIOUS – and spot on!  I can't stop tinkering around the house.
I've been watching Tiger King and cannot get over this insane documentary.  It is something.  Have you been watching anything super entertaining?
During the day, it feels borderline pointless for me to try to work too much with Hudson.  I also want to be sure to use some of this "social distancing" as an opportunity to be as present as I can be with him.  So I've been waiting until Christian gets home, handing off the baby and then going to my office.  Big shoutout to all the working parents out there trying to be efficient and productive at home while also feeding your kids, keeping them entertained, teaching them – your tireless efforts are not going unnoticed.  You are strong!
Thanks so much for taking the time to pop over today.  Some more ideas of how to efficiently pass the time here.  And working from home tips here.
Now I'm off to attempt to tidy up my closet.  Big hugs and stay safe! XO –