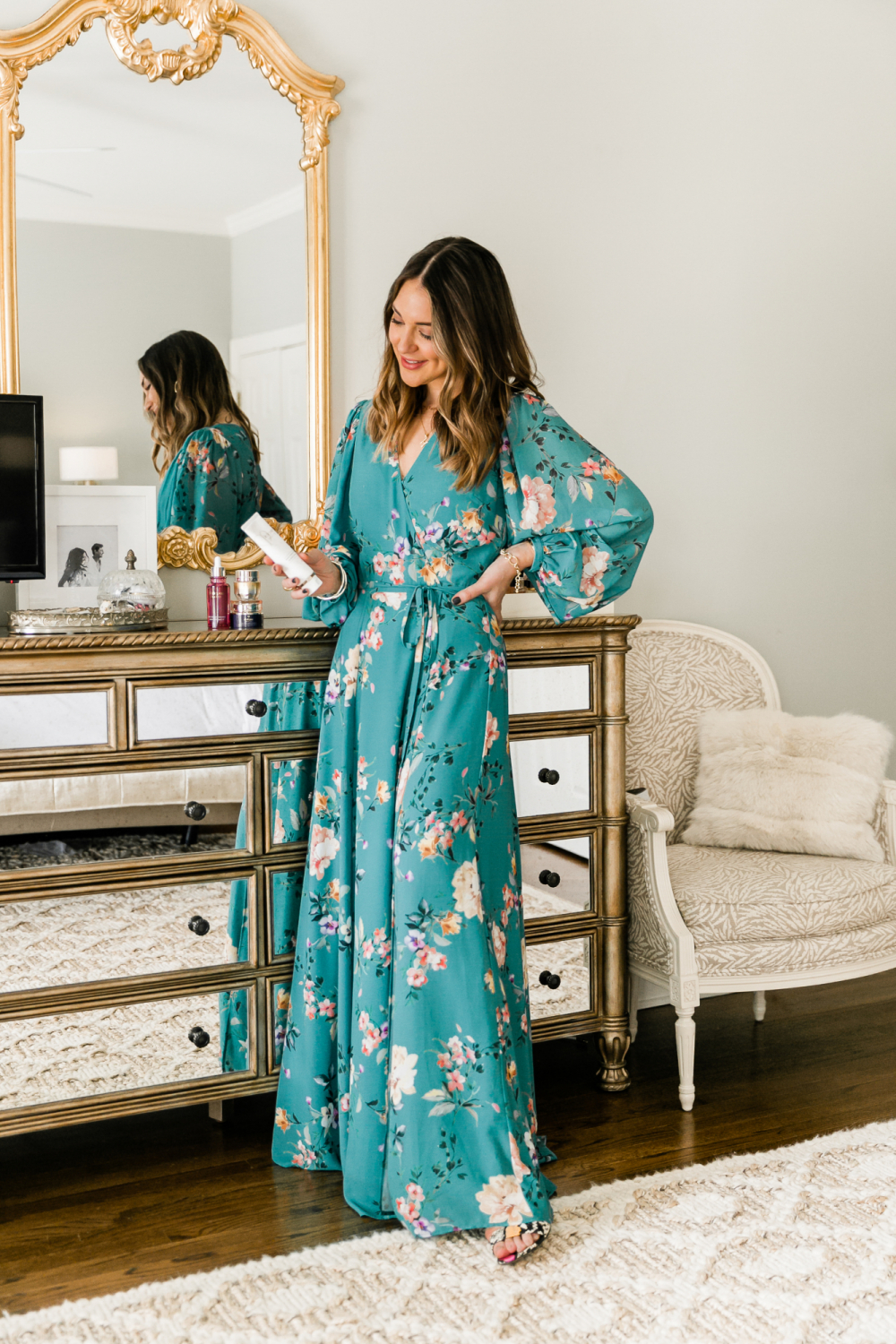 While staying home more right now, I've been spending more time than usual pampering myself.  I've given myself a pedicure, masked my face and hair, organized my beauty drawer and so on.  I've shared some recent posts about my evening skincare habits, but today I wanted to talk more about some of my morning skincare favorites.  I really do feel that if you take great care of your skin, it's even easier to keep your makeup minimal and let your beautiful, clear skin make the statement.  Which is even more fabulous with warm weather around the corner!  Clé de Peau has so many luxurious skincare and beauty items that achieve just that.  With a huge focus on quality and luxury, I know what I'm putting on my skin is just as good for me as it smells and feels.
I start the morning by washing my face, and I've recently been using their Clarifying Cleansing Foam.  A little bit goes a long way because as you lather, the cream becomes this rich, textured foam.  I'll be sharing a quick demonstration on Instagram Stories today!  From there I will use a toner if I'm taking my time.  If I'm trying to be a little speedier I'll go straight to a serum or essence.  Then I'll apply a face cream like Clé de Peau's Intensive Fortifying Cream or I'll mix a moisturizer with their Multi Repair Oil.  The oil can be used from your nose to your toes as it's lightweight and just enough to give your skin a spring dewy finish.
Lastly I'll use my ring finger to gently apply some eye cream.  This Enhancing Eye Contour Supreme Cream is unlike any eye cream I've ever tried.  It's extremely hydrating but honestly goes on your skin like silk.  The texture is completely unique.  I've been using it so carefully as to not let any go to waste because it's so good, I'm going to be sad when the jar is empty!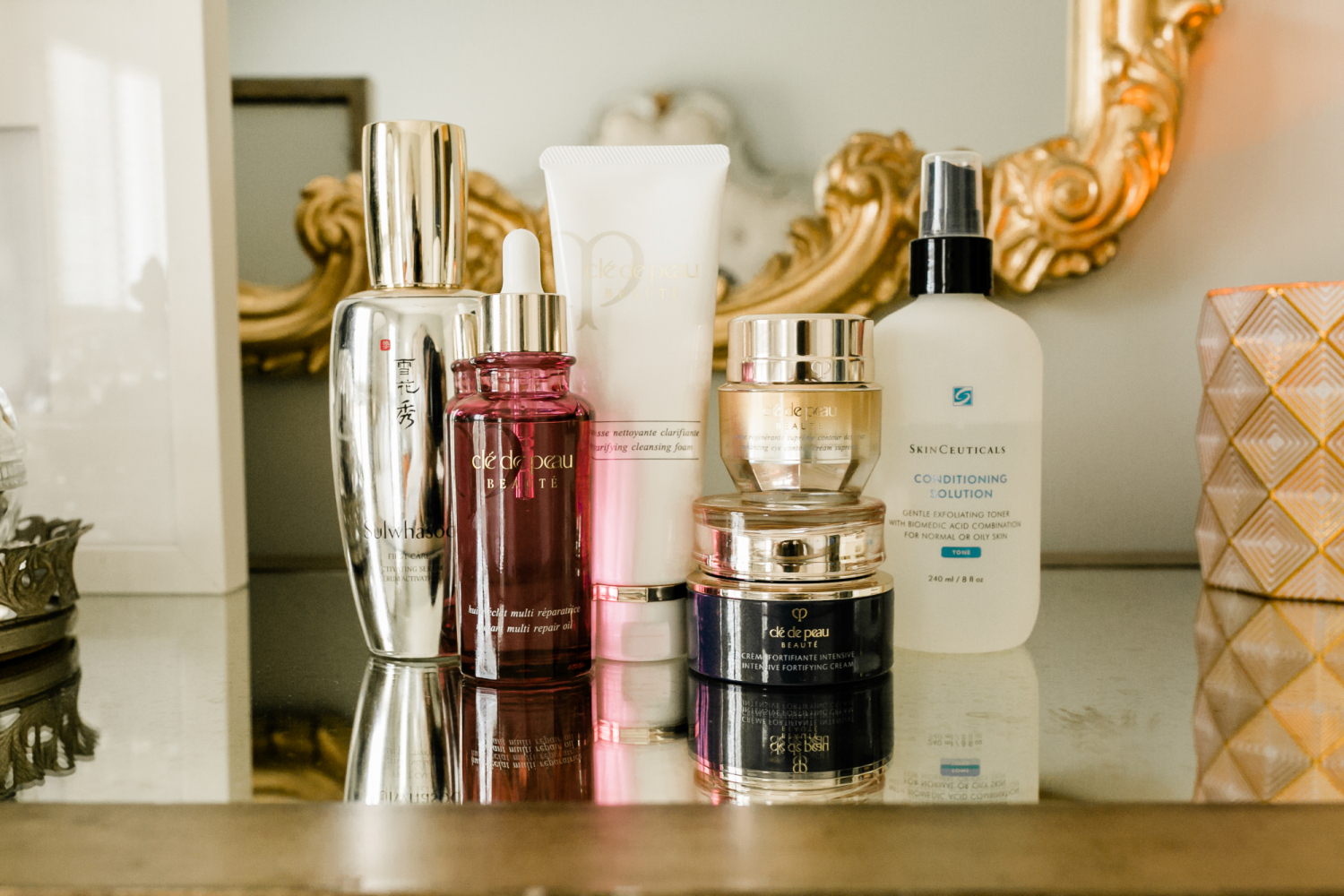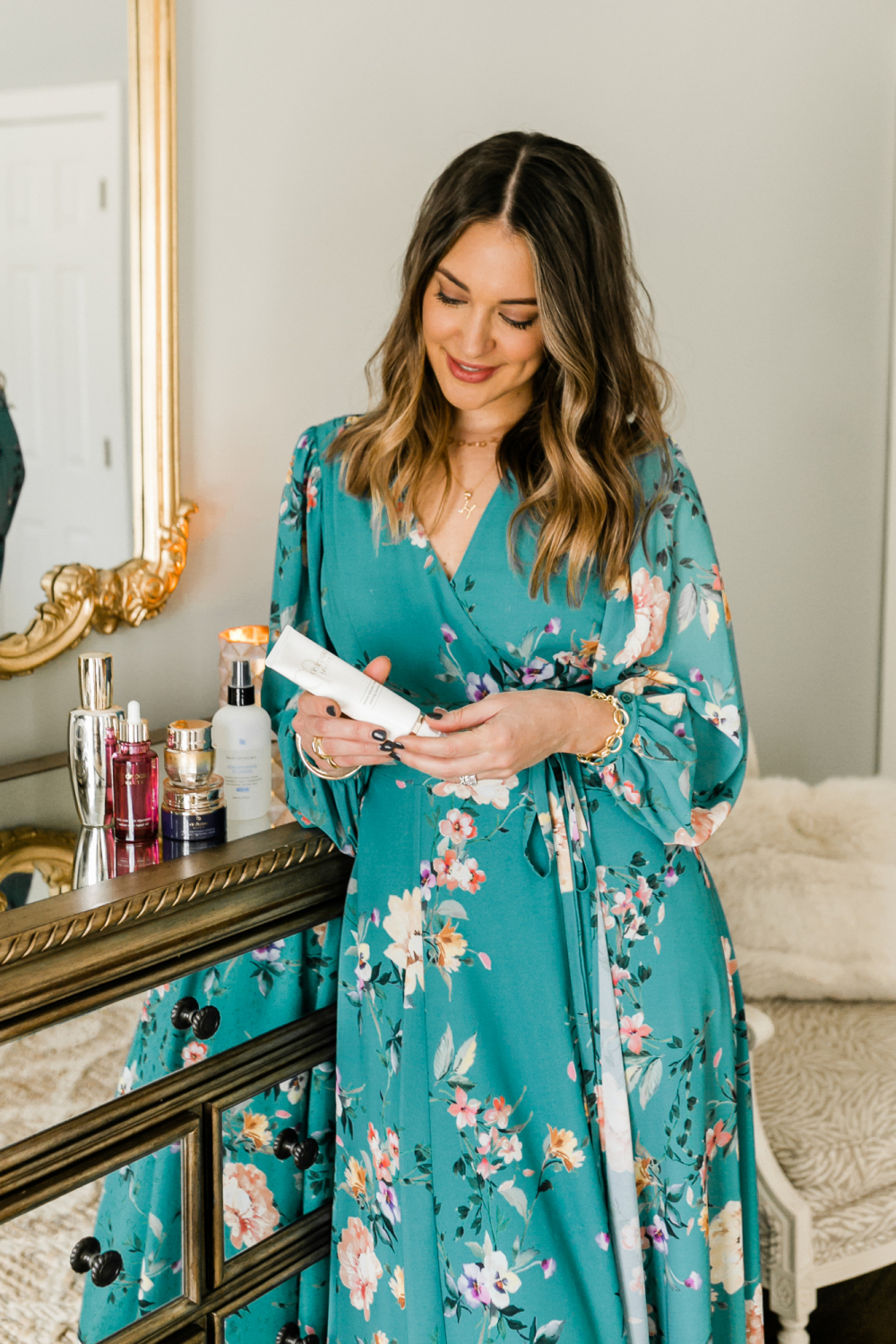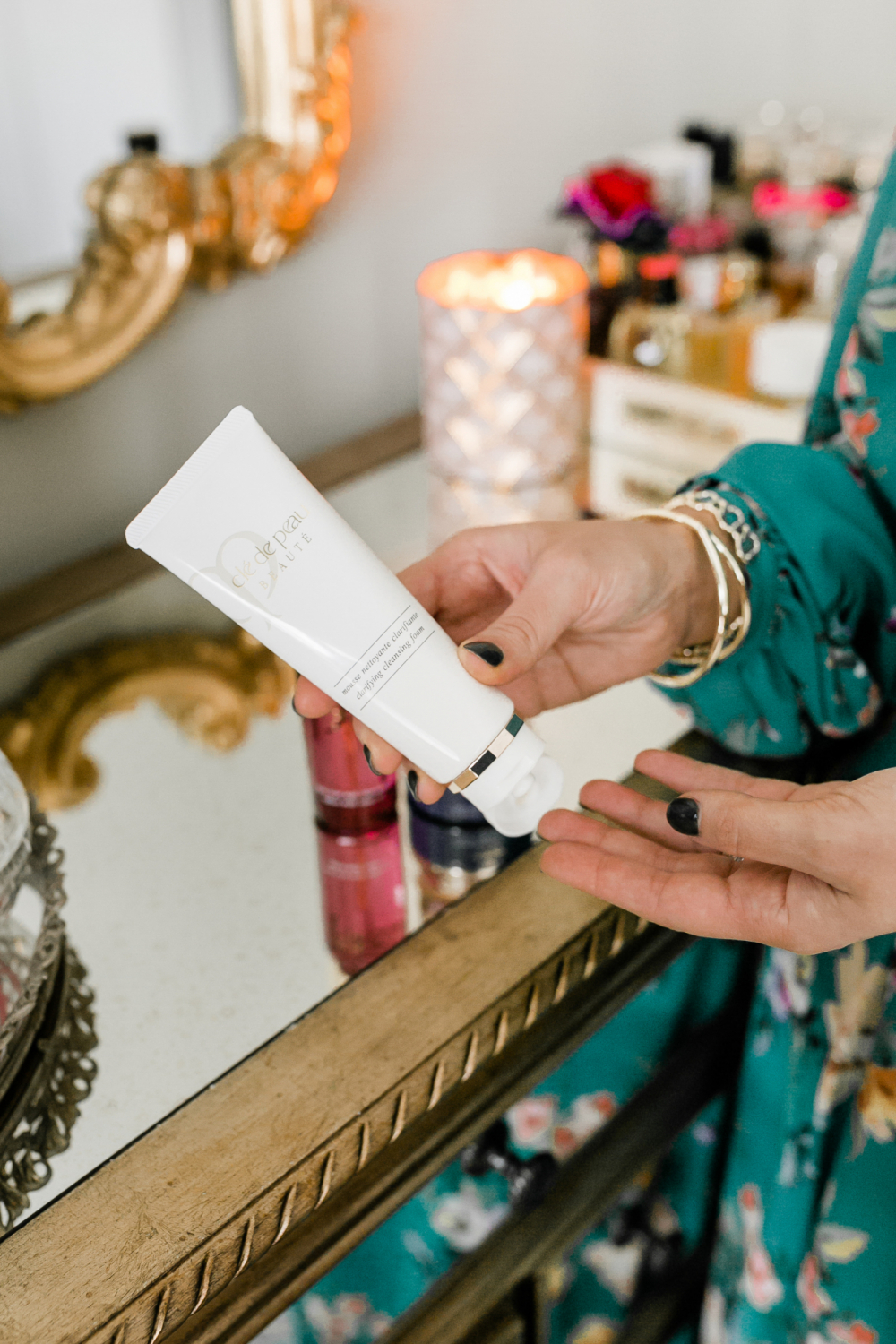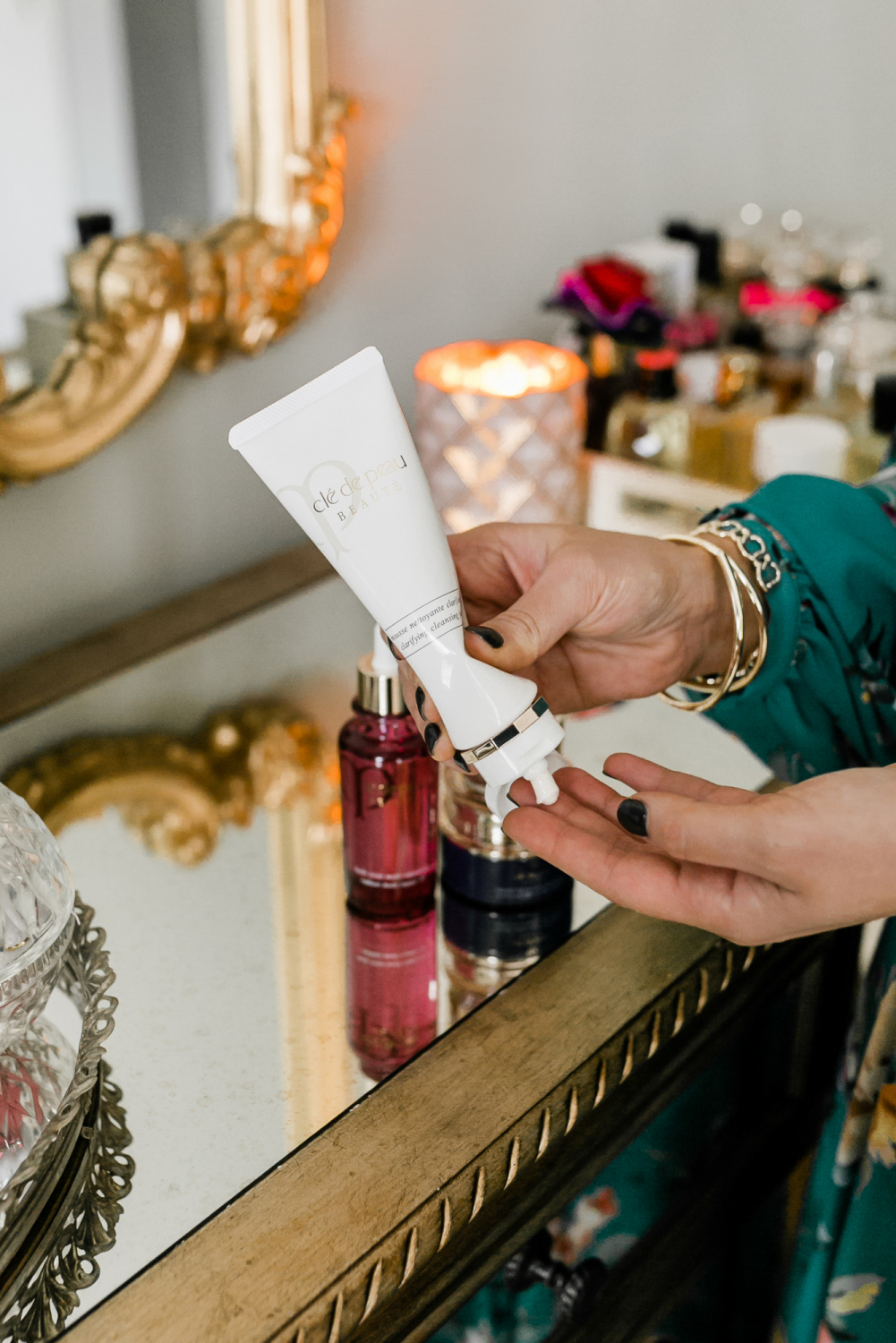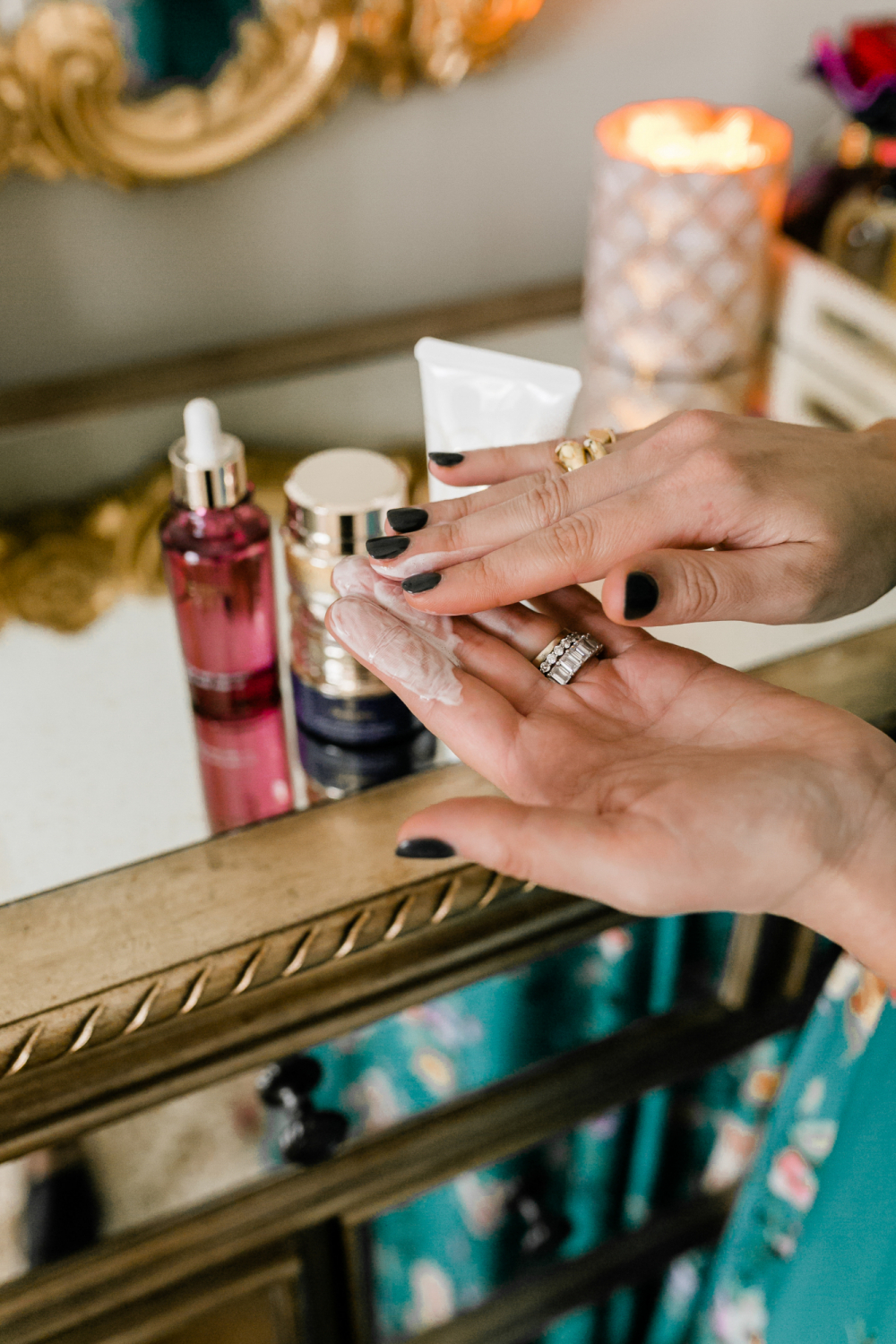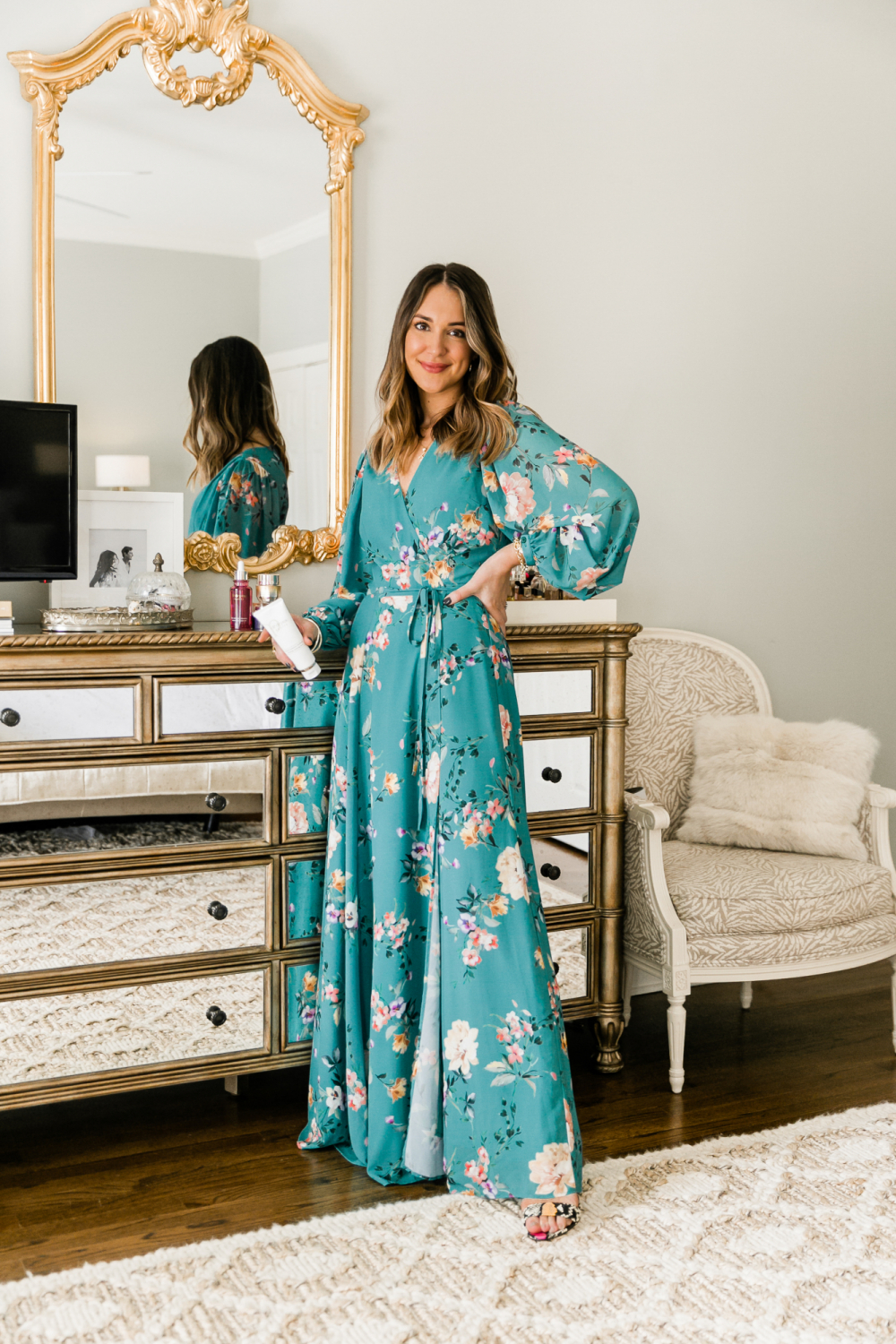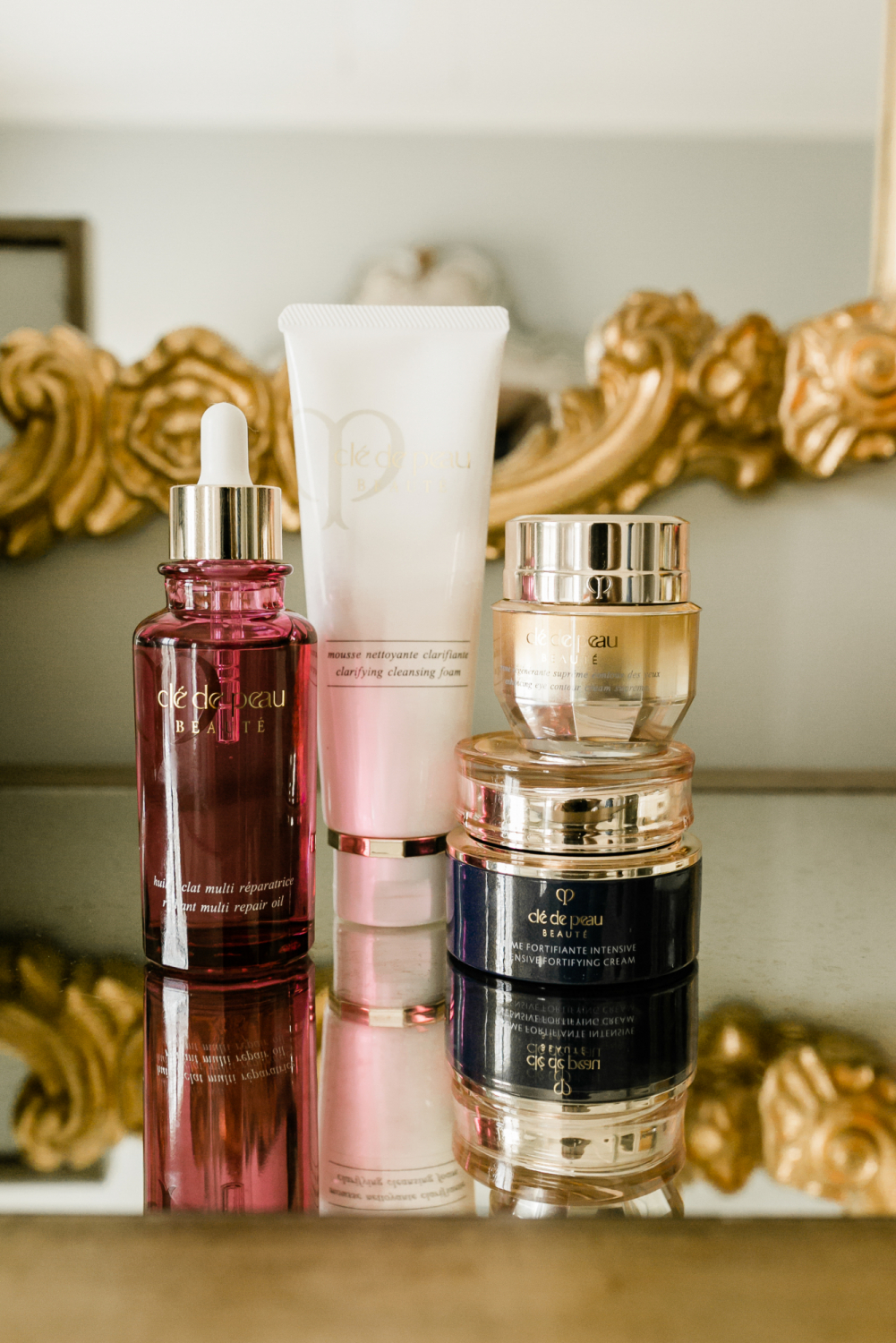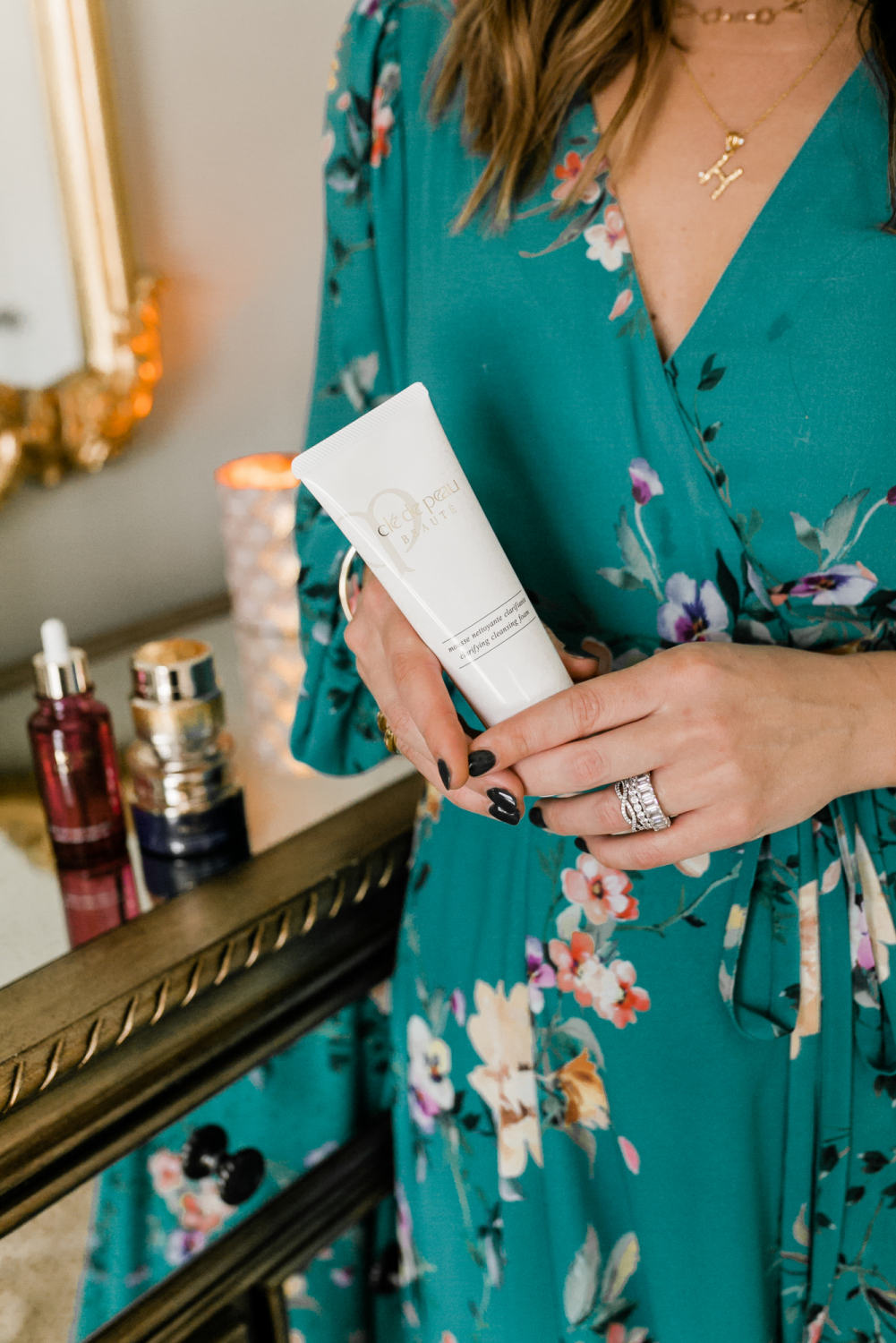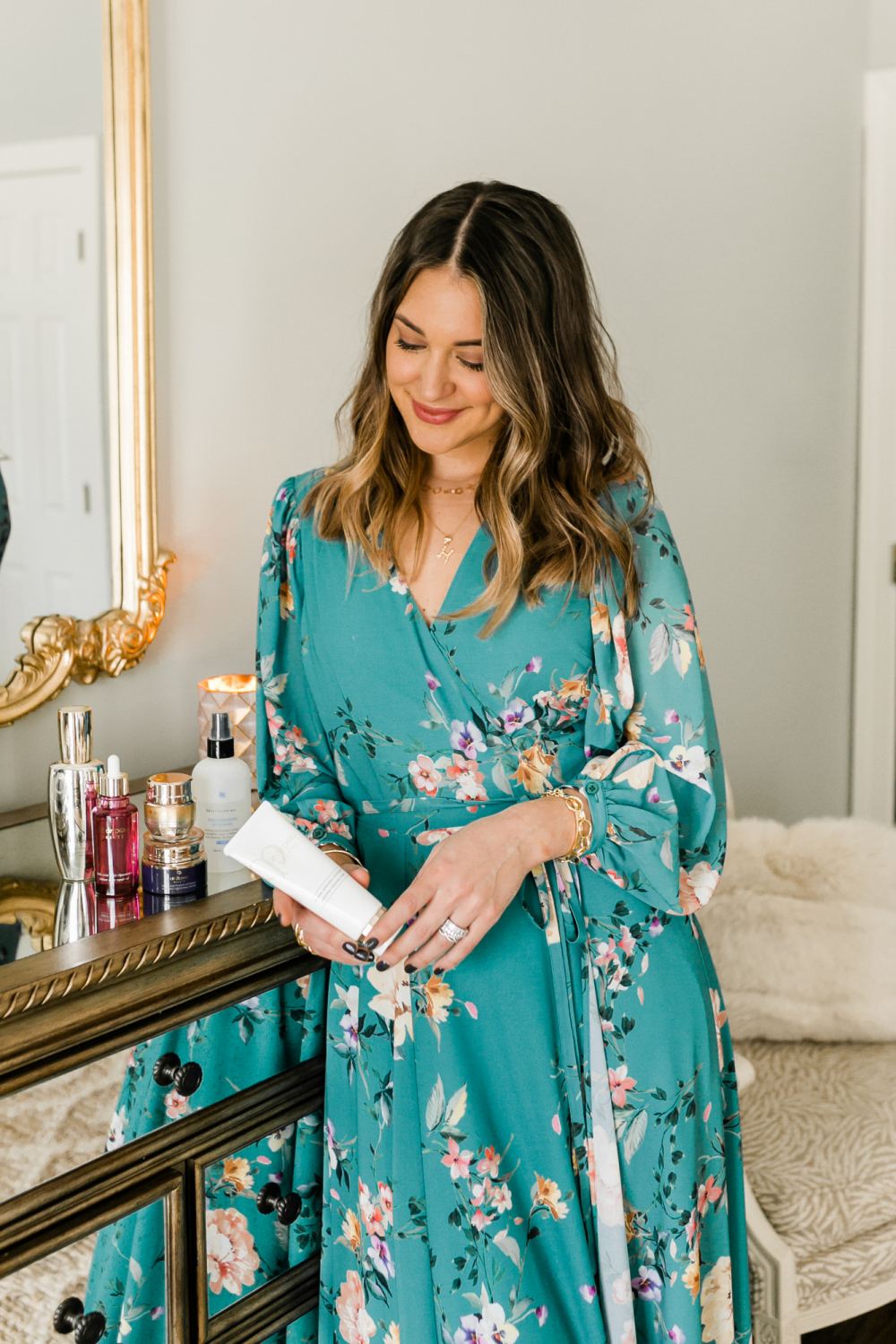 photos by Viva Lux Photography
clarifying cleansing foam | multi repair oil | enhancing eye contour supreme cream | intensive fortifying cream | dress | hudson necklace | "h" necklace | gold rings 1, 2 | pinky ring | bedroom details here
Thank you so much for reading!  For more skincare and beauty content be sure to visit the "beauty" category of this site.  And if you have a favorite item in your morning skincare routine, I'd love to hear.
Stay safe at home and take advantage of the extra time for some self-care!
brought to you by Clé de Peau Beauté