I had never tried an essence until two months ago.  I would cleanse my face and go straight to a serum, but I've been applying SK-II PITERA™ Essence since the beginning of March.  And I have some thoughts.
At first try I thought, "is this just water?"  How could something so thin really do that much for my skin?  I did some further research and learned how Pitera Essence began.  Scientists noticed that the older edlerly sake brewers in Japan had incredibly youthful skin on their hands, while wrinkles on their face.
Naturally, there was then a search for the ingredients that were causing these benefits.  And that's how Pitera Essence was born. The formula has been meticulously perfected and is very difficult to replicate, which is why it is such a coveted product.  Fun fact – the formulation hasn't changed in about 40 years and a bottle is sold in the world almost every two seconds.
And after using it for two months?  I've had no blemishes, my skin is smooth and clear.  I also feel less oily throughout the day (I'm a very oily t-zone person).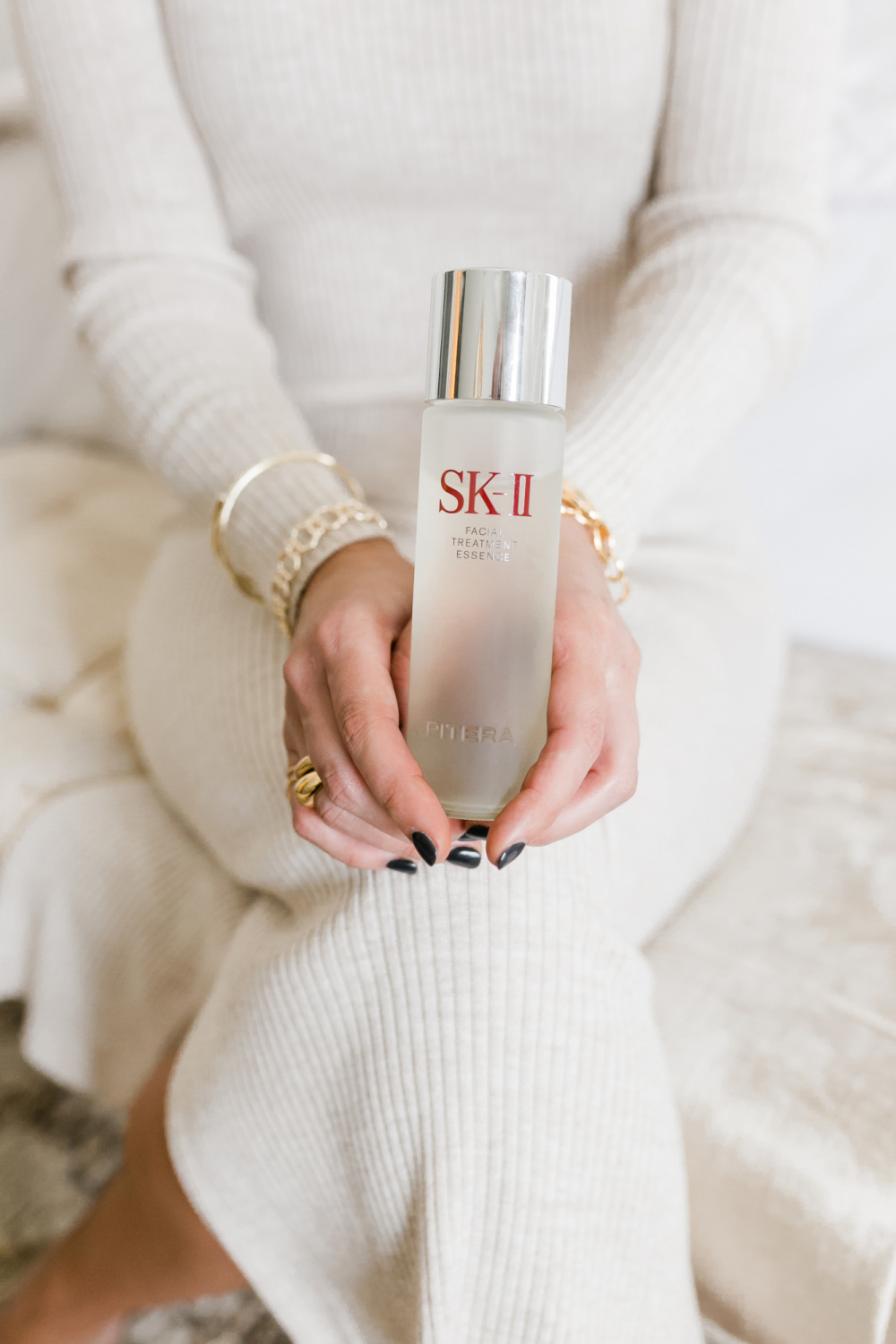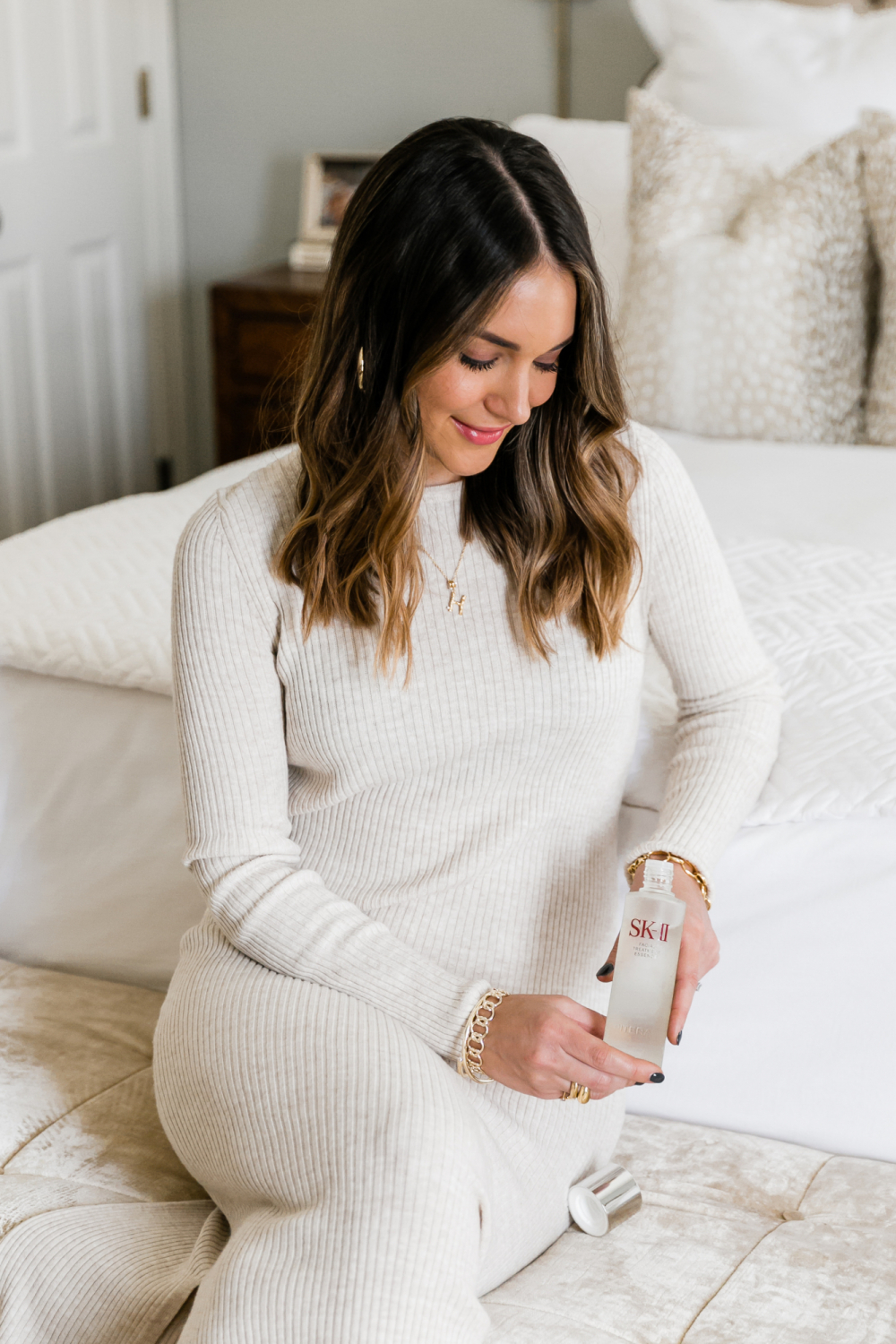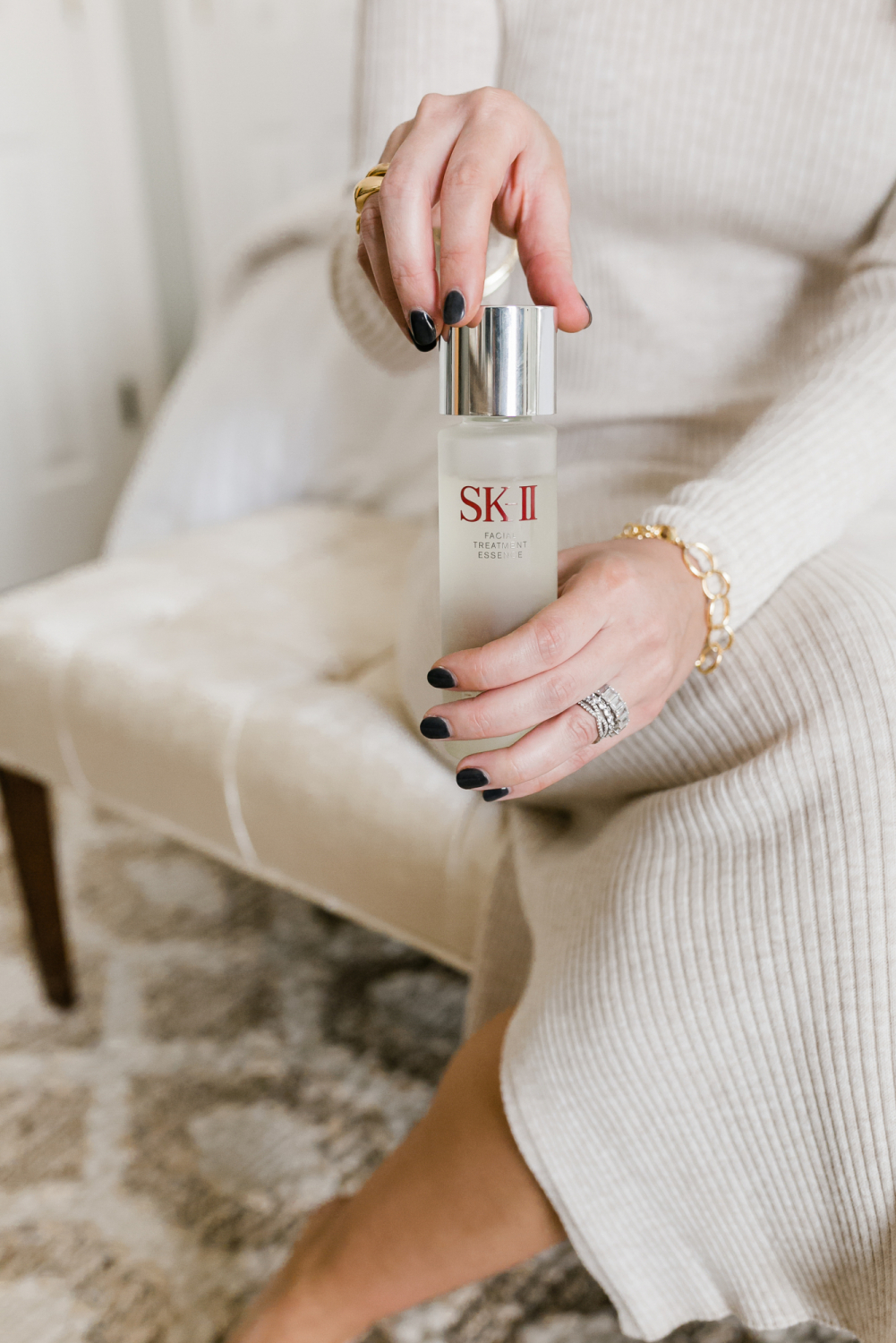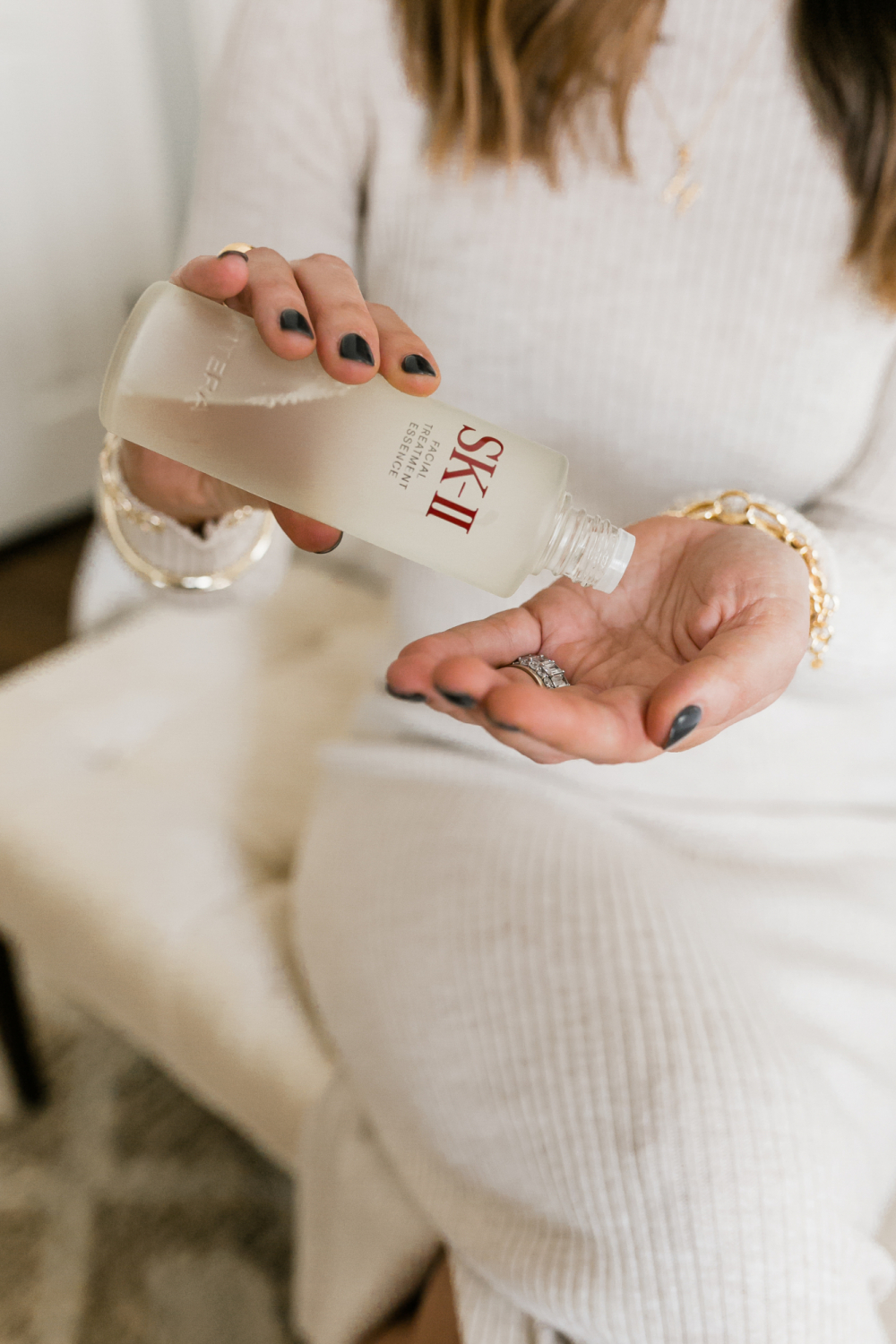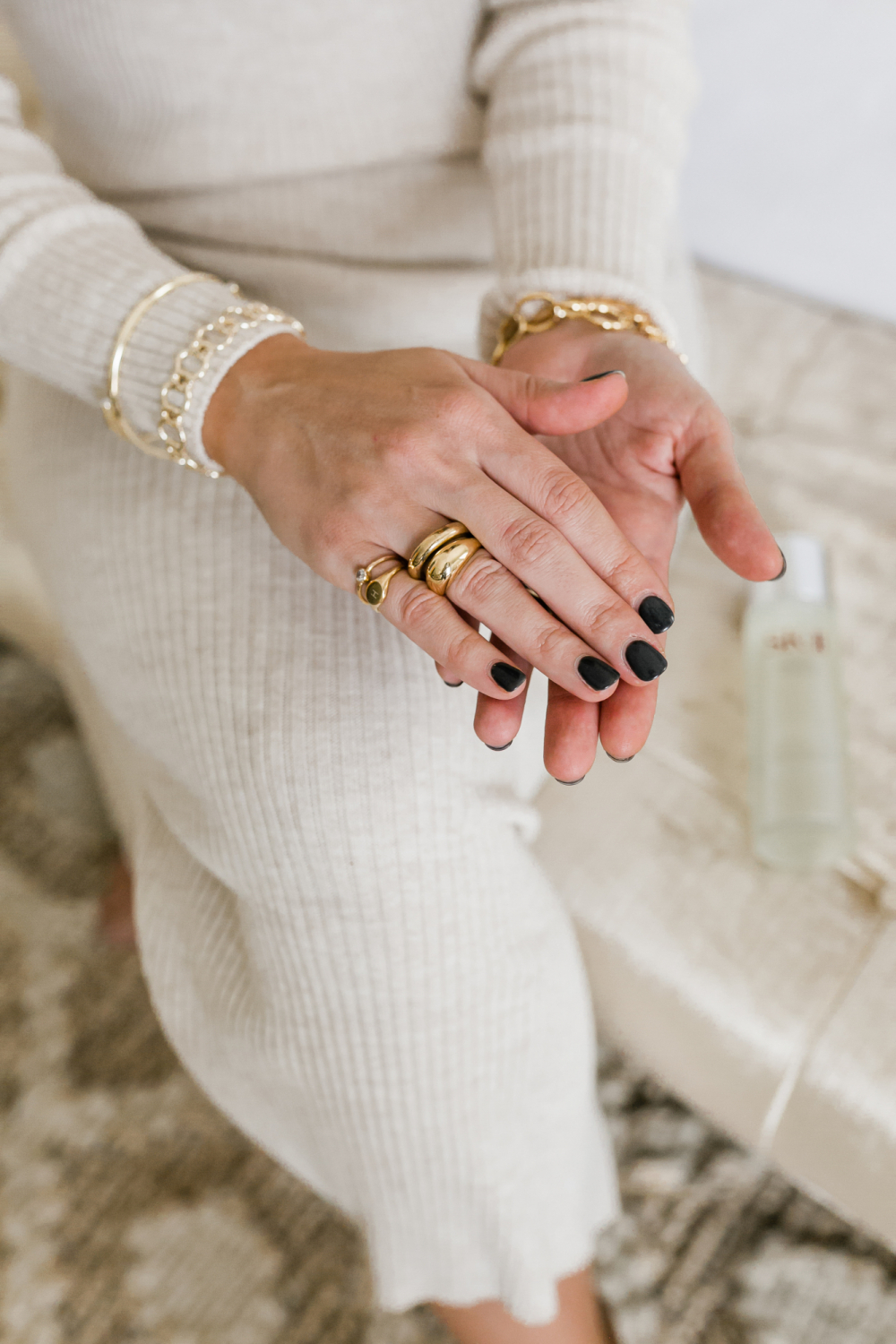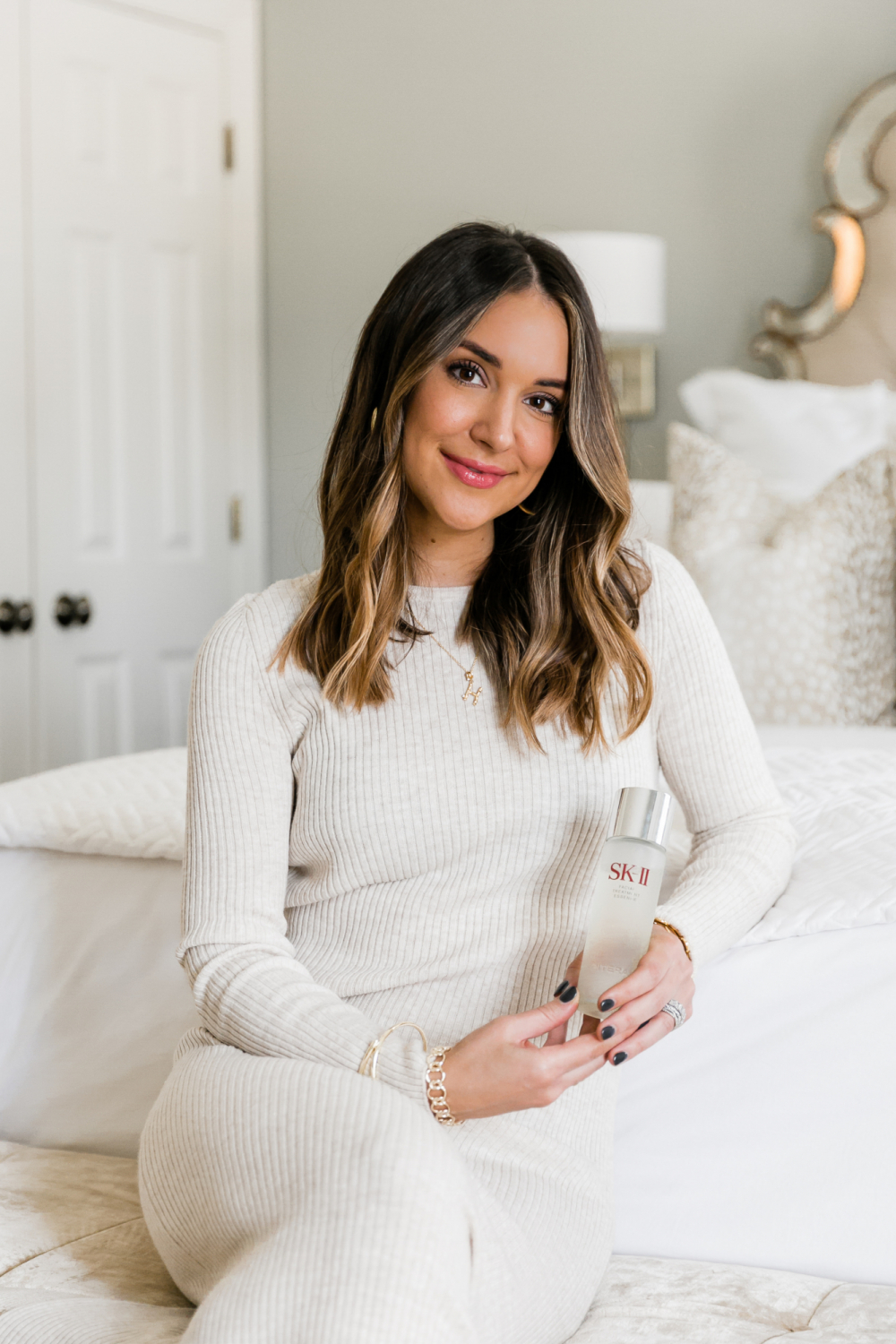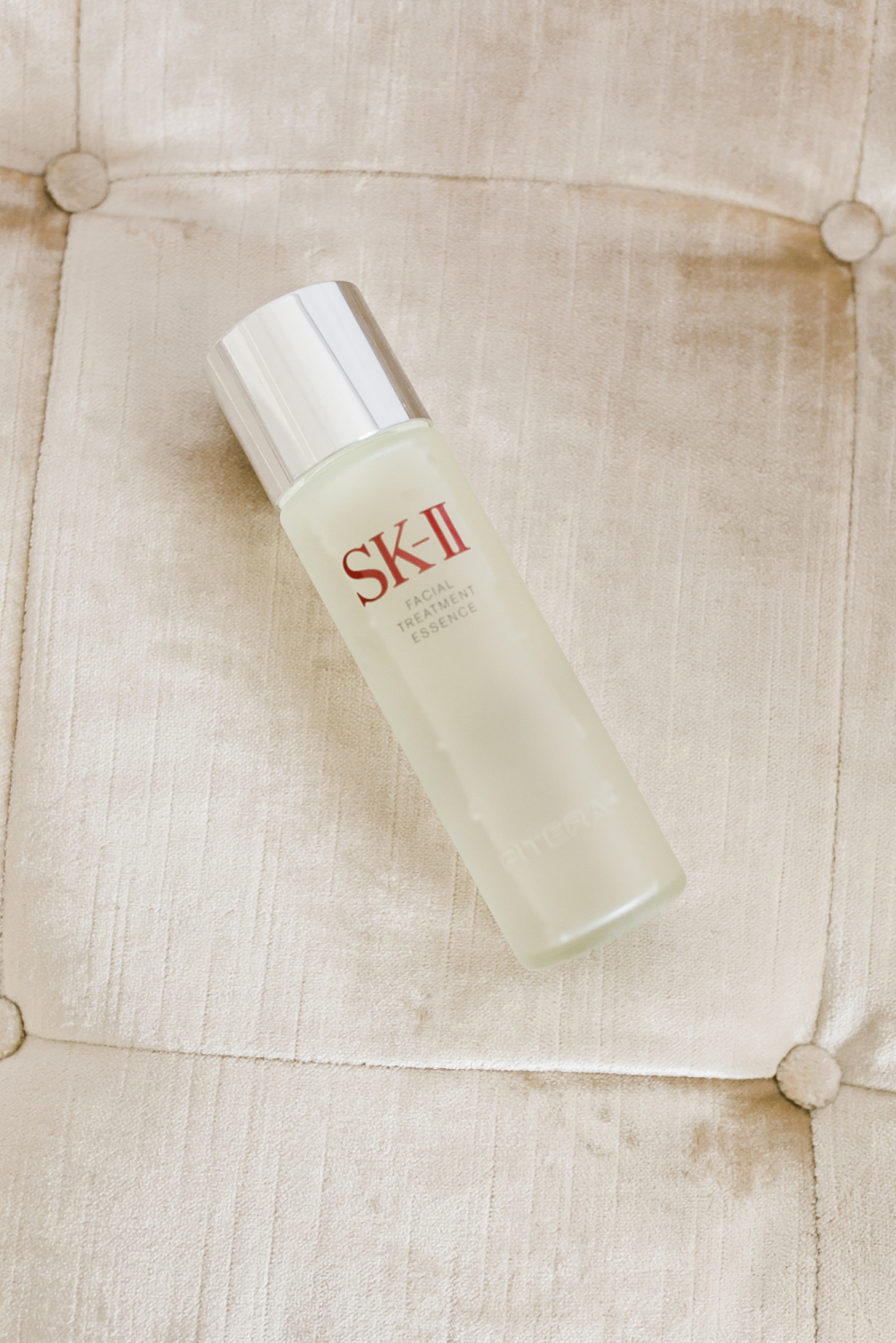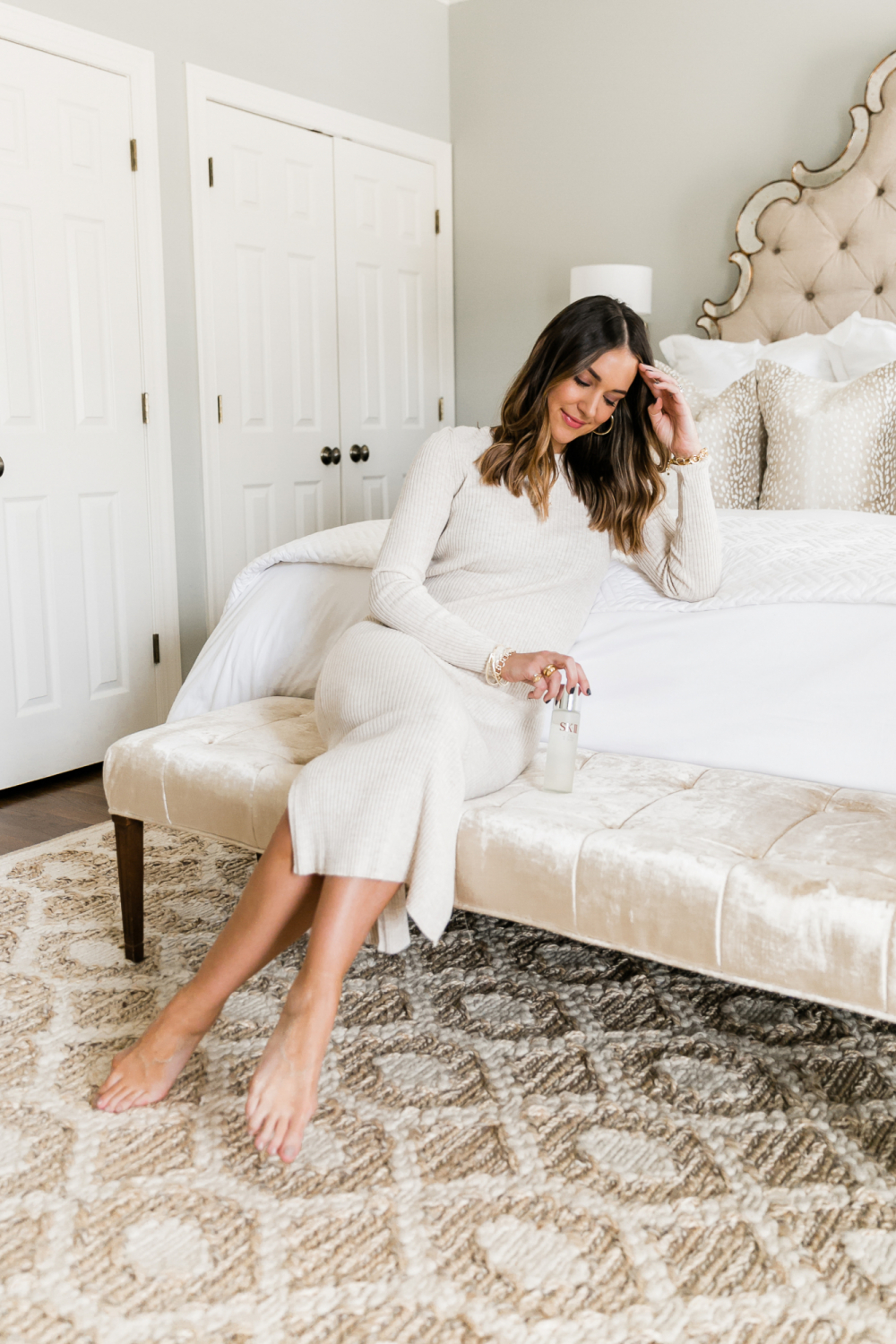 photos by Viva Lux Photography
SK-II Facial Treatment Essence| similar dress here and here | similar earrings | necklace | bracelet | stacked gold rings | pinky ring | bedroom details here
The application process is as you would expect.  After cleansing your face (or after using a toner if you use one), simply pour 2-3 shakes in your palms, press together and pat pat on your face.  It feels like a lightweight facial vitamin mist on your skin and dries quickly.  Then proceed with your usual skincare regimen.  At night this usually means a serum and in the morning I'll just use the essence and skip the serum.
Have you ever tried an essence?  I'd love to hear your experience.  If not, check out some of the reviews here.  I read about 20 before finally thinking, ok – I have to try this for myself.  And if you are interested in trying it out for yourself, just a note that Sephora is currently having their Spring Saving Event!
Thank you for reading and sharing – XO –
brought to you by SK-II