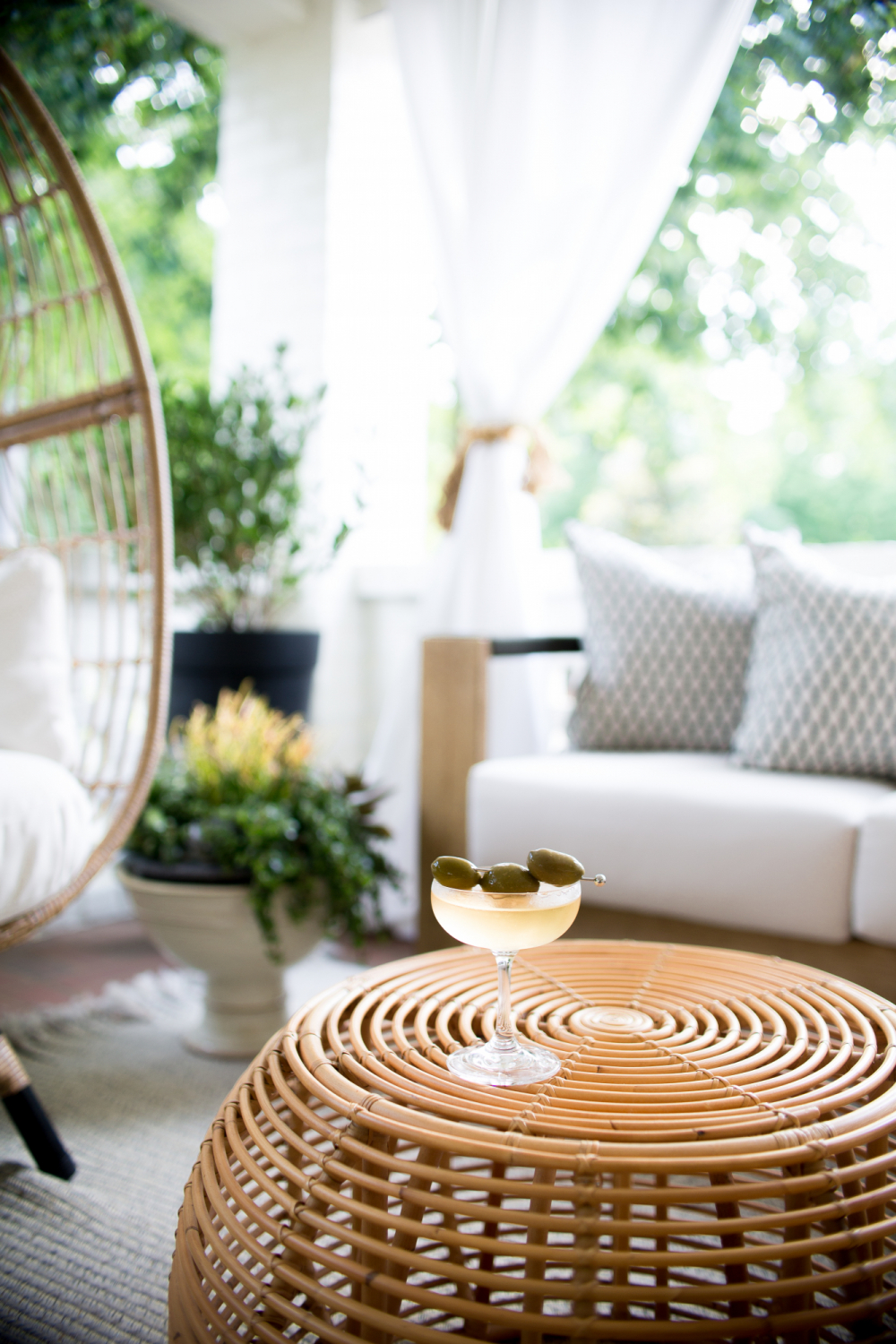 glass | ottoman | rug | egg chair | sofa | curtains
So I've now tried three different dirty vodka martinis trying to figure out which concoction I liked best.
And I have a confession.
Pre-Hudson, I was learning to really dig martinis.  I was tired of paying $12 for a glass of wine at a restaurant  when I could buy a great bottle of wine for $15.  I wanted a "go to cocktail" order that I enjoyed and felt special for those nights out.
So I started ordering dirty vodka martinis and it was becoming my drink of choice.  Then came pregnancy.  So after over a year of leaving my martinis behind, I got my cocktail shaker out again!
I kept making different martinis and I thought, "this doesn't taste the same."  But I think the difference is: after not drinking vodka for so long, it no longer tastes the same?  Does that make sense or has that happened to any of you?  I still enjoy wine, beer and tequila, but my martini game has changed.
SO, I'm going to share my favorite combination of the three I tried.  And I'm going to share another vodka recipe that masks the taste of vodka more strongly.
INGREDIENTS:
2 ounces of vodka (I used Belvedere)
3/4 ounce dry vermouth
1/2 ounce green olive juice
2-3 large green olives (bonus if they're stuffed!)
DIRECTIONS:
Combine vodka, vermouth and olive juice in a shaker with ice.  Shake, shake, shake, pour in a glass and top with olives.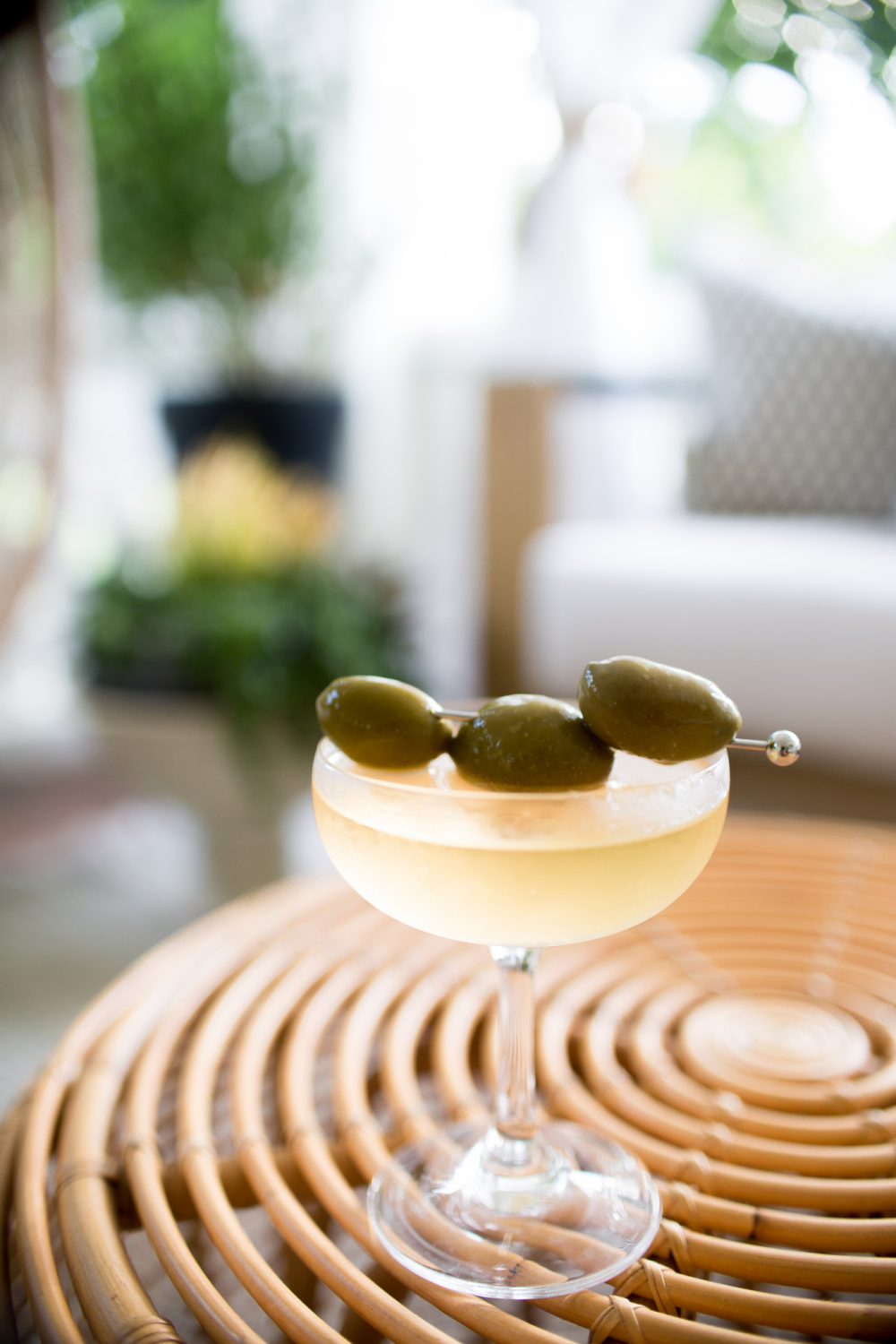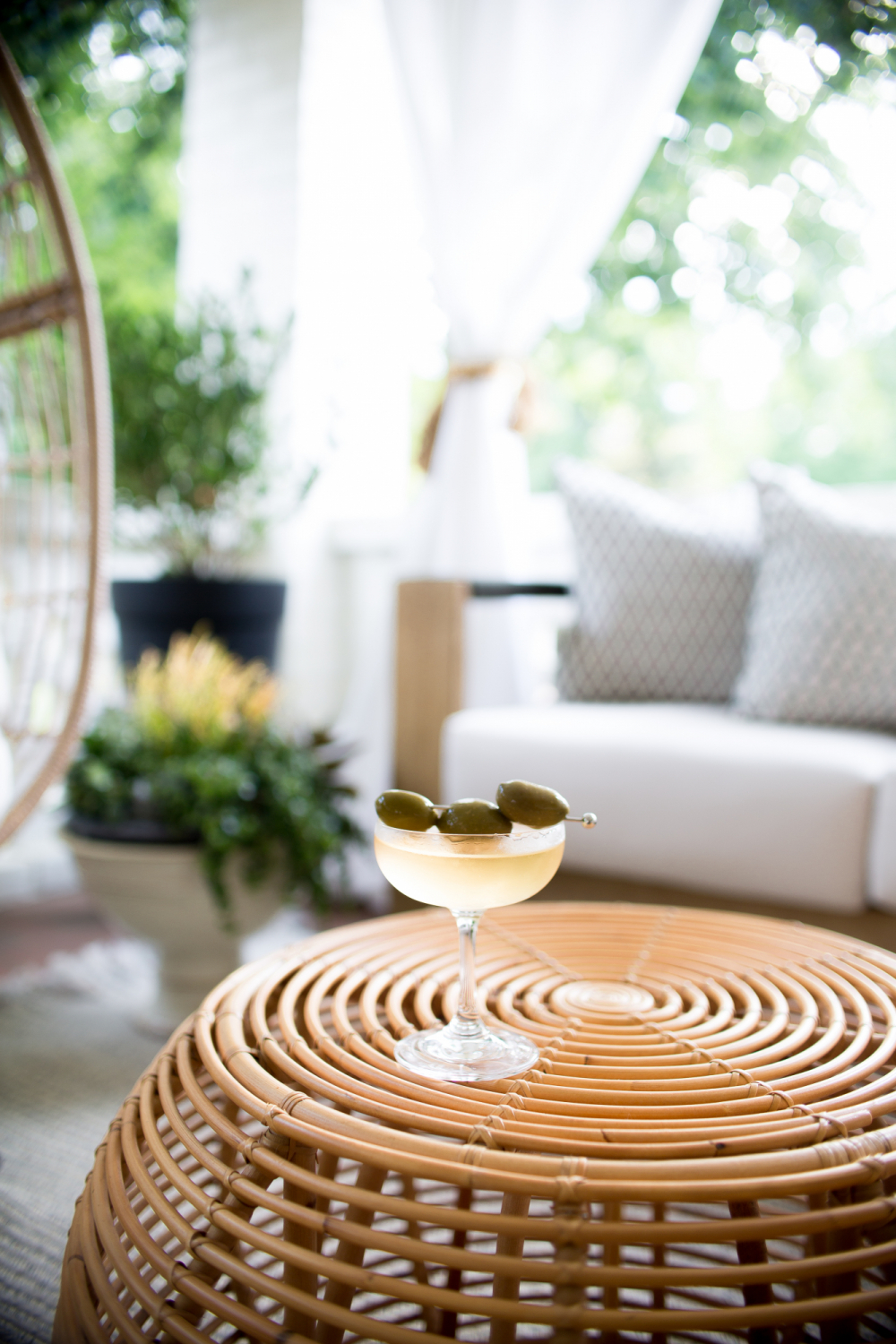 And another vodka drink for anyone who has some rosemary in the backyard!
Ingredients:
1/2 cup lemon juice (about 4 lemons)
1/2 cup sugar
2 6-inch rosemary sprigs
2 oz vodka
Chilled club soda, seltzer or sparkling water
Directions:
Bring lemon juice, sugar and rosemary to a boil in a small saucepan.  Stir until sugar has dissolved, then reduce heat and simmer 2-3 minutes.  Let it cool for one hour and discard rosemary sprigs.
Fill glass halfway with ice.  Add 2 TB syrup to the glass, then add vodka and top with sparkling water.  Garnish with a lemon and/or rosemary sprig.
If you have a favorite vodka drink, do share with the class!  I'd love to hear.  Thanks so much for reading and you can check out more cocktails, like this Bloody Mary or a Whiskey Rebellion, in the food & drink category of this site.  Enjoy and thank you for reading! XO –