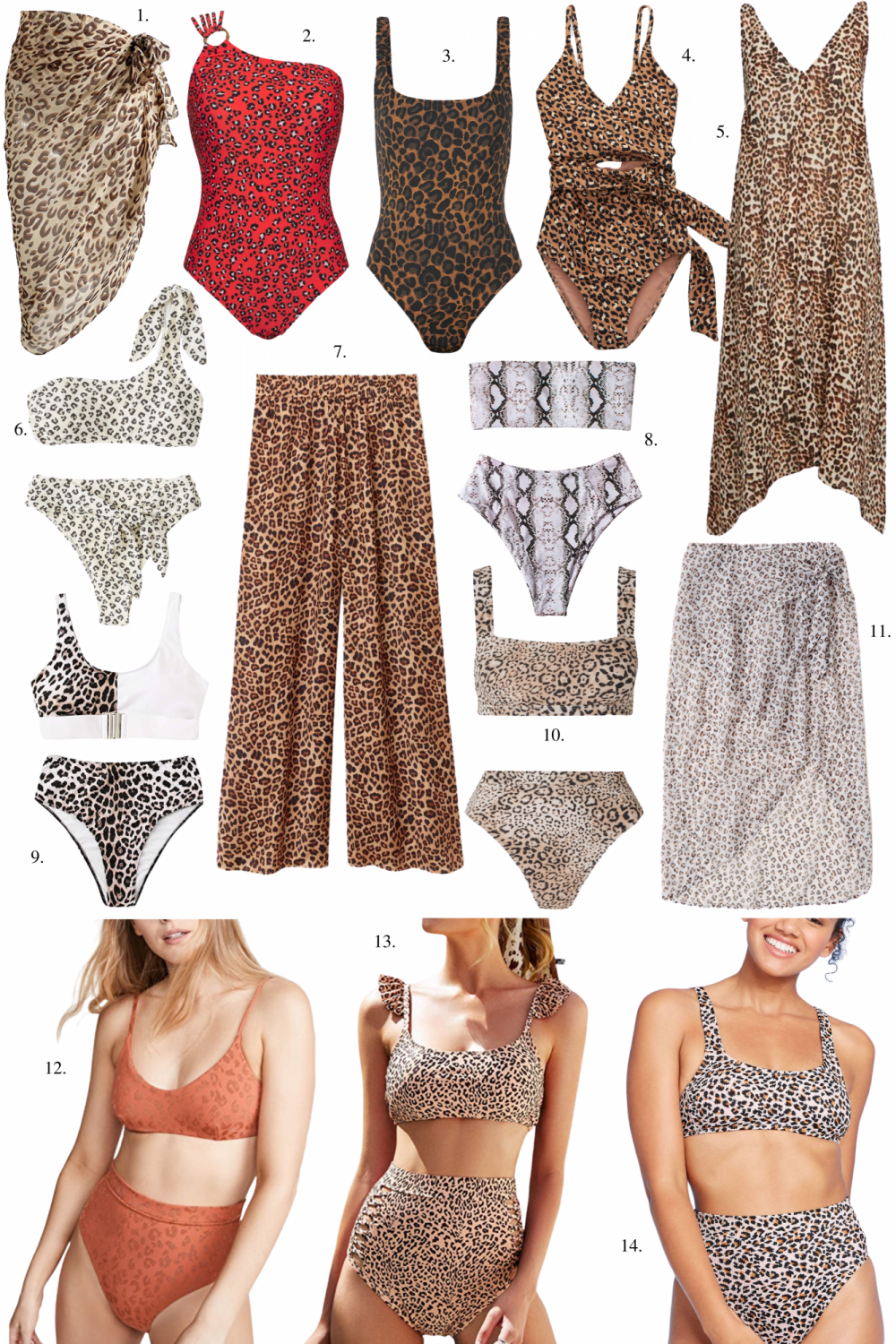 1 | 2 | 3 – 60% off | 4 | 5 | 6 – 50% off with an extra 20% off in cart | 7 | 8 | 9 | 10 – 50% off | 11 –50% off with an extra 20% off in cart  | 12 – 50% off | 13 | 14
A few week ago I spent the entire weekend in our backyard in an inflatable pool (shared here), and it was glorious.  For one of those days I wore a leopard swim set from summers past and so many of you were here for an animal print swim moment!
So today we are rounding up some of the interweb's cutest leopard swimsuits.  Whether you're laying out in your backyard or going to a socially distant beach or pool, I think the neutral colors of these swimsuits compliments bronzed skin so nicely.
I love the clean lines of this one piece.  I live in sarongs when I'm in a swimsuit (so flattering on curves) and this one is so cute and under $20.  This one is python but you can't beat the price and there are over 2k reviews so clearly… it's a good one.  And I have a girlfriend who has this one piece and it is so cute on her.
Do you have any swim moments ahead of you?  I'm hoping we can set up the inflatable pool again this weekend – I seriously couldn't believe how fun it was.  In 2020, you just gotta make it work.
Thanks so much for reading!  XO –