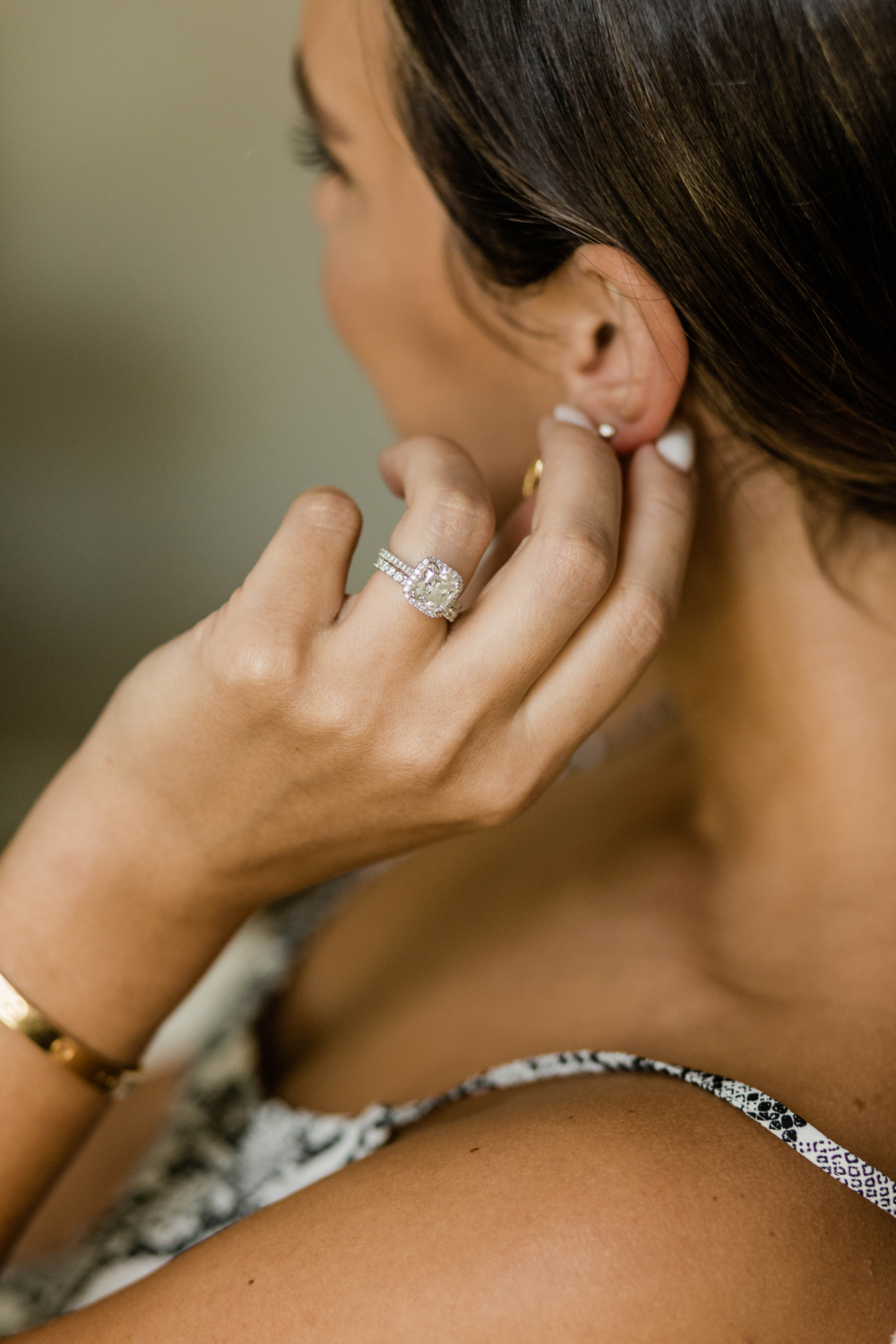 I've been mentioning to you guys on Instagram since last fall that Christian and I had chosen to reset my wedding rings.  Christian originally designed the engagement ring (which is discussed in detail here), and I absolutely loved it.  It was so personal and thoughtful.
But my cushion cut center stone continuously got loose.  I have had the prongs tightened literally all over the country and even replaced the prongs with larger platinum prongs in Huntington Beach.  But once a jeweler recommended another set of double platinum prongs… I start to rethink things.
Christian and I discussed the cost of a third set of platinum prongs in 8 years or the cost of using all of the same diamonds to reset the ring entirely.  He had always shared how the setting didn't turn out as delicate as he had originally intended, and after weighing both options, we chose to reset the ring.  And I can't even begin to tell you how much I love the new setting.  I loved the previous setting as well, but I actually feel like I got an entirely new diamond.  The new setting allows the center stone to "pop" much more so than the previous design.  It is wild how much a new setting can completely change and revamp the style of your diamond!
I connected with Cameron of Albriton's Jewelry in Jackson, Mississippi.  Albriton's is a very well known jewelry store in Mississippi – they've been family owned and operated for over 100 years.  So I definitely trusted them fully to help me achieve the end results I was looking for.  We spoke over the phone for the goals of resetting my ring and then designed the entire ring with Fana over phone and email over the next few months.  The entire process was so streamlined and quick, I was honestly shocked.
I wanted to see their new location when we visited Mississippi in March for Hudson's baptism, so we stopped in and wow!  If you are able, their store is beautiful.  They have an entire private wing for engagement ring shopping so it feels completely private.  A major bonus for any gentlemen looking to ring shop, if you know what I mean!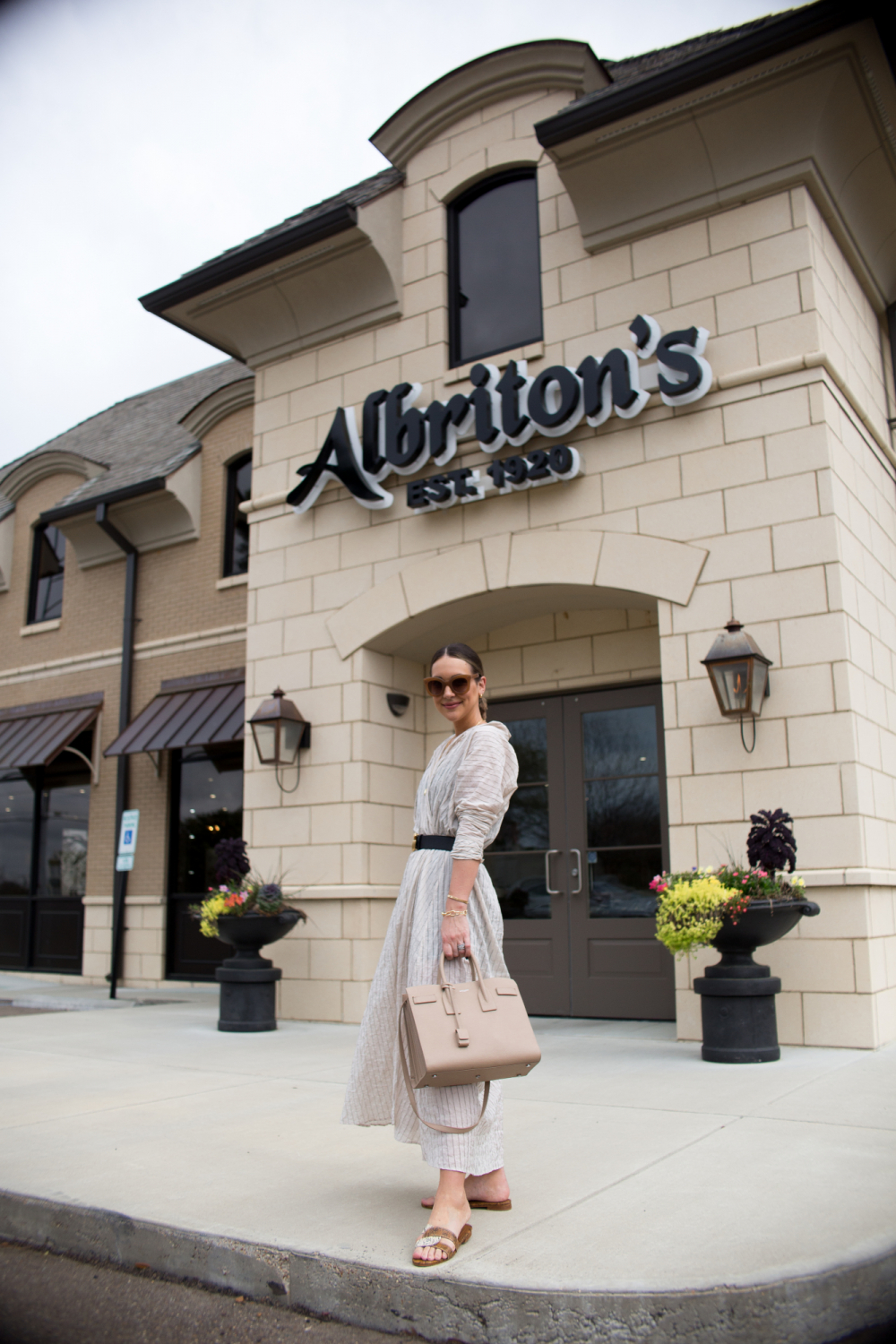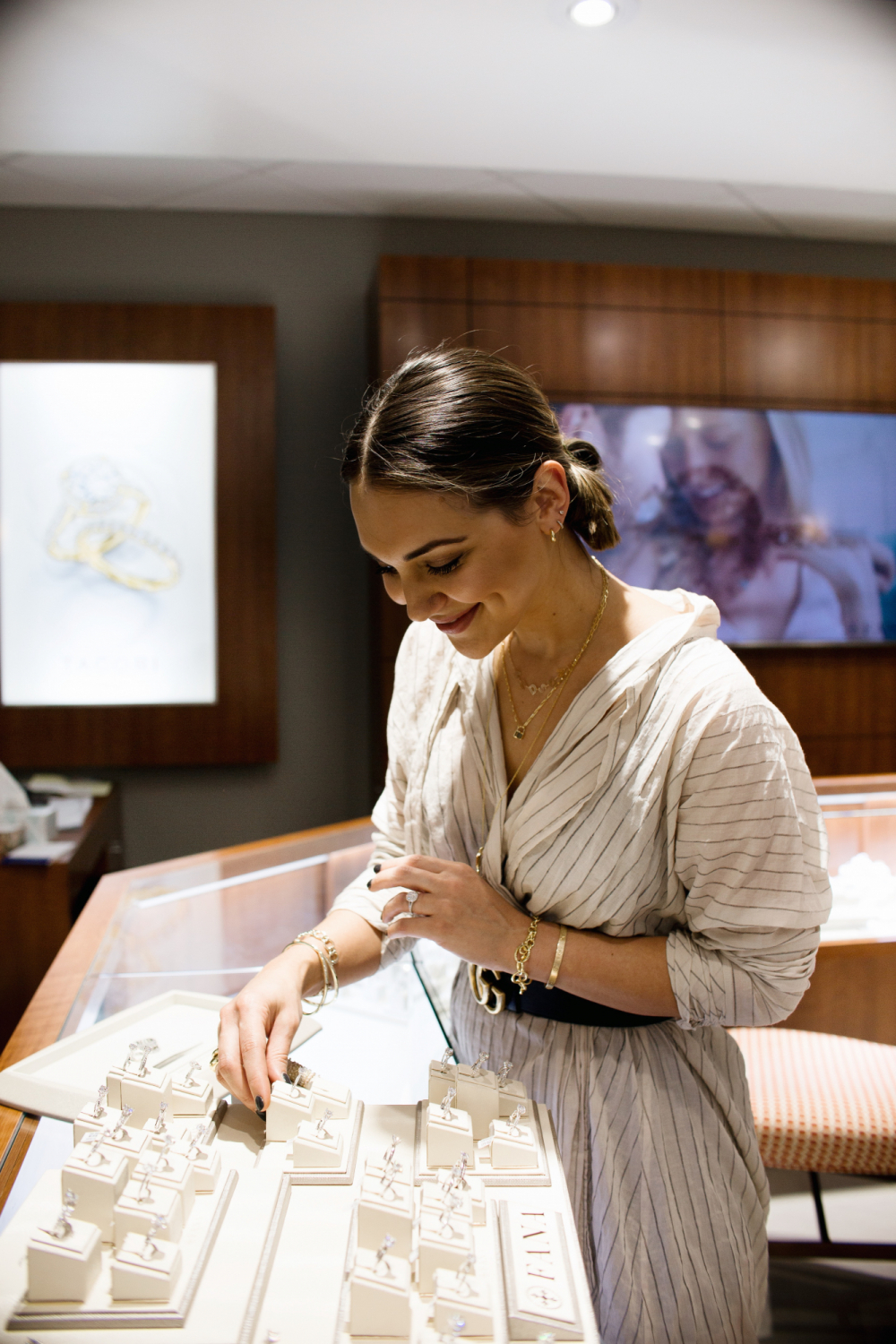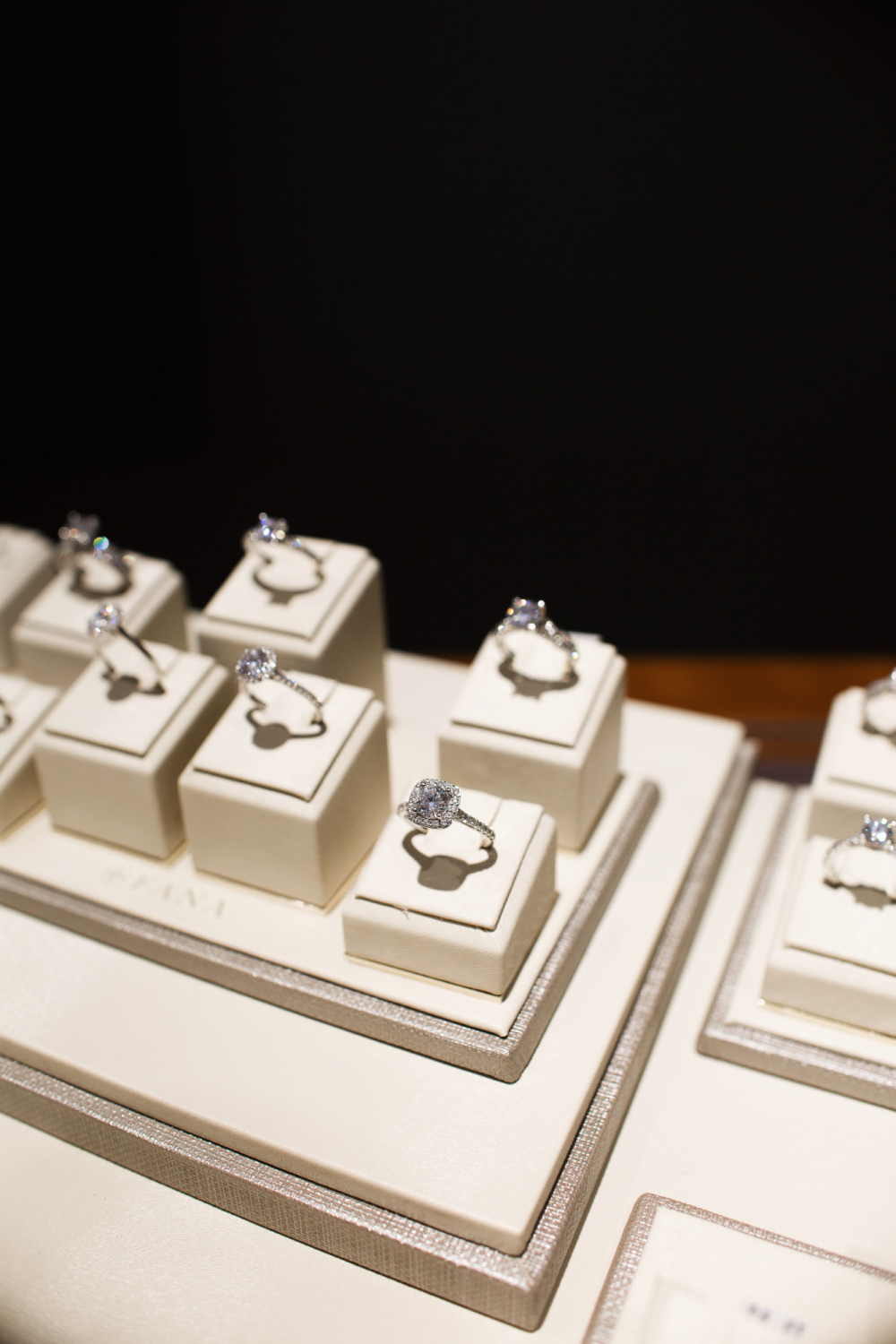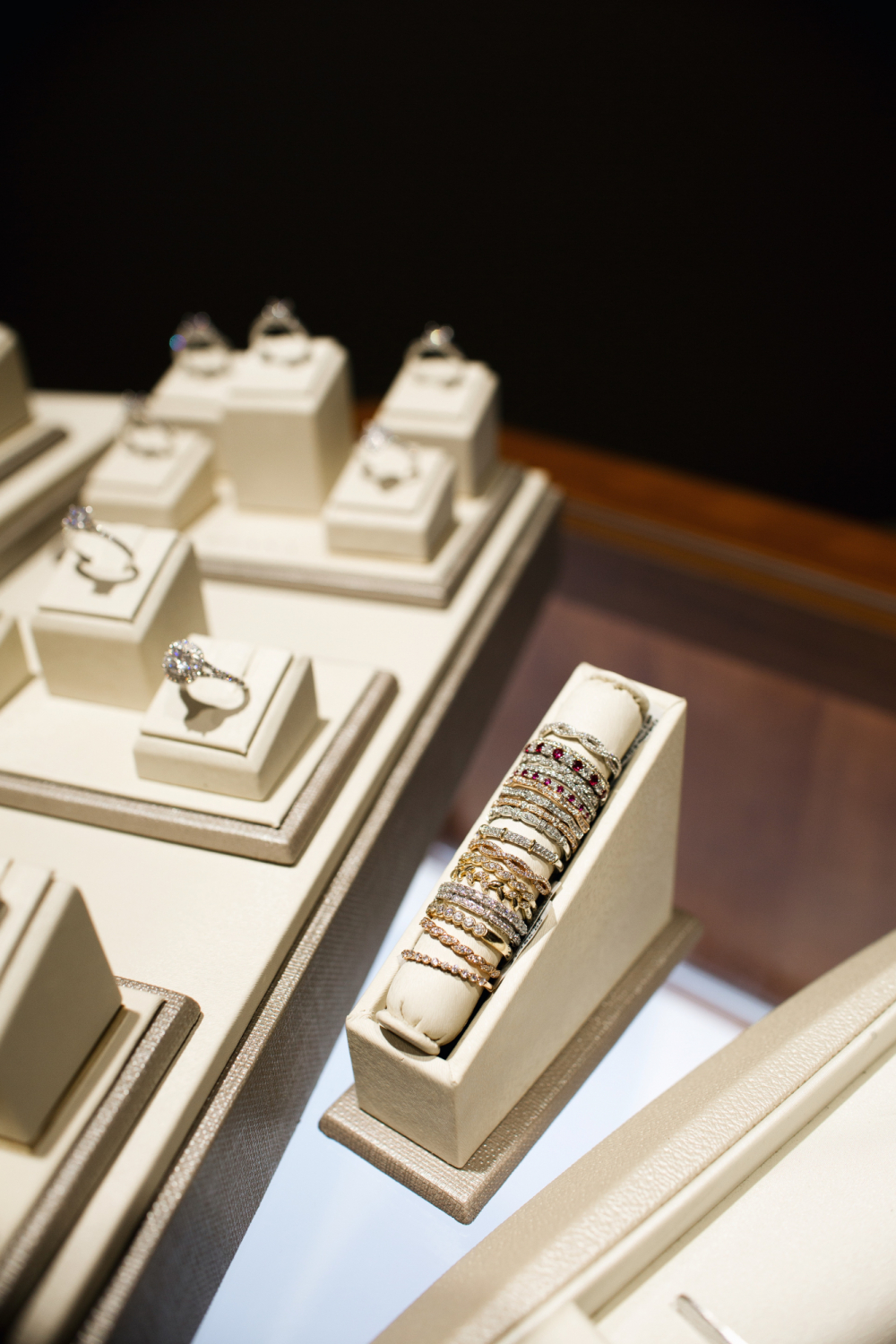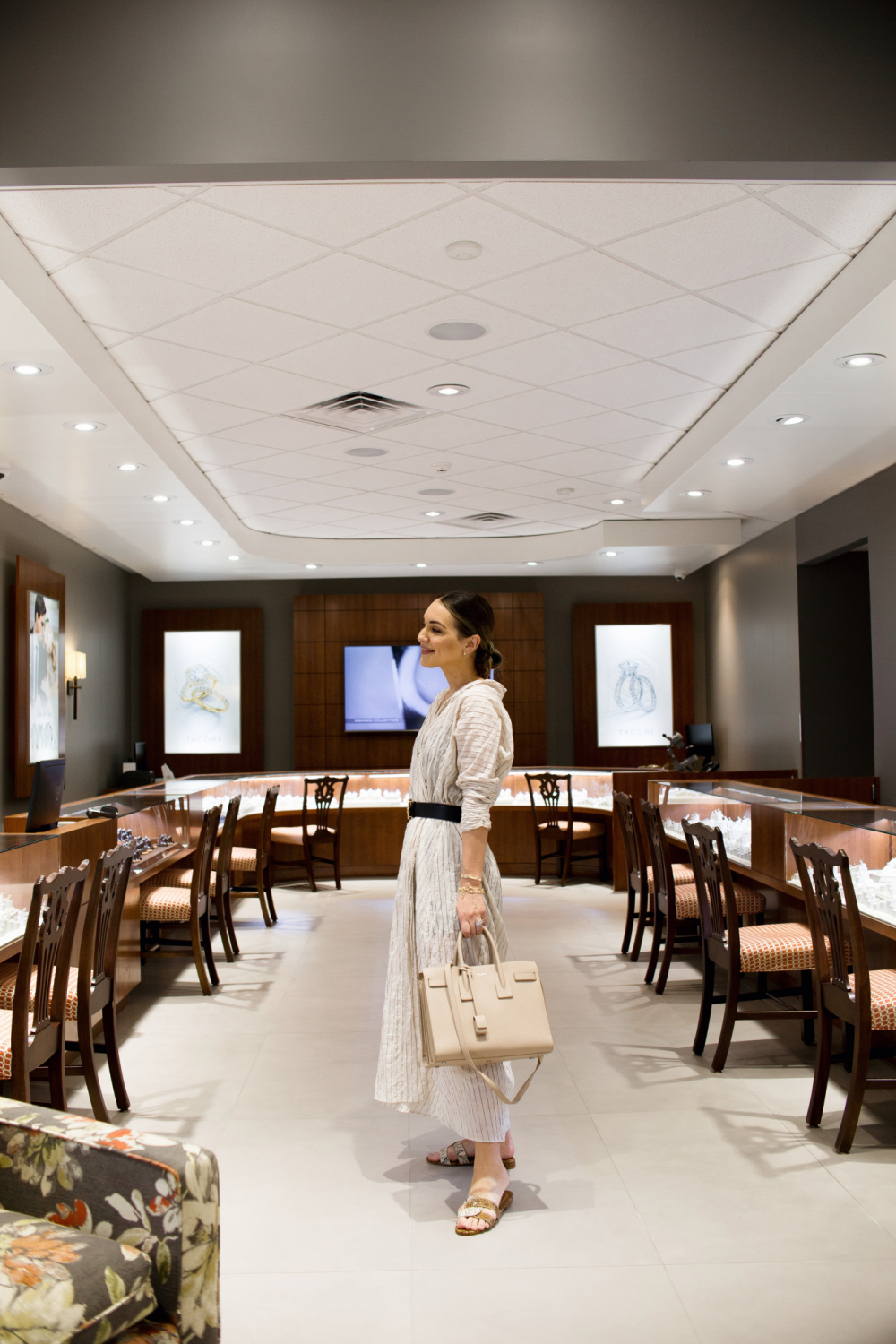 Once we started talking, Cameron felt Fana was the designer to partner with for our goals.  And once I checked out some of their pieces, there was no doubt about his choice.  I sent Cameron some inspiration photos and in a week or two we had some sketch options from Fana.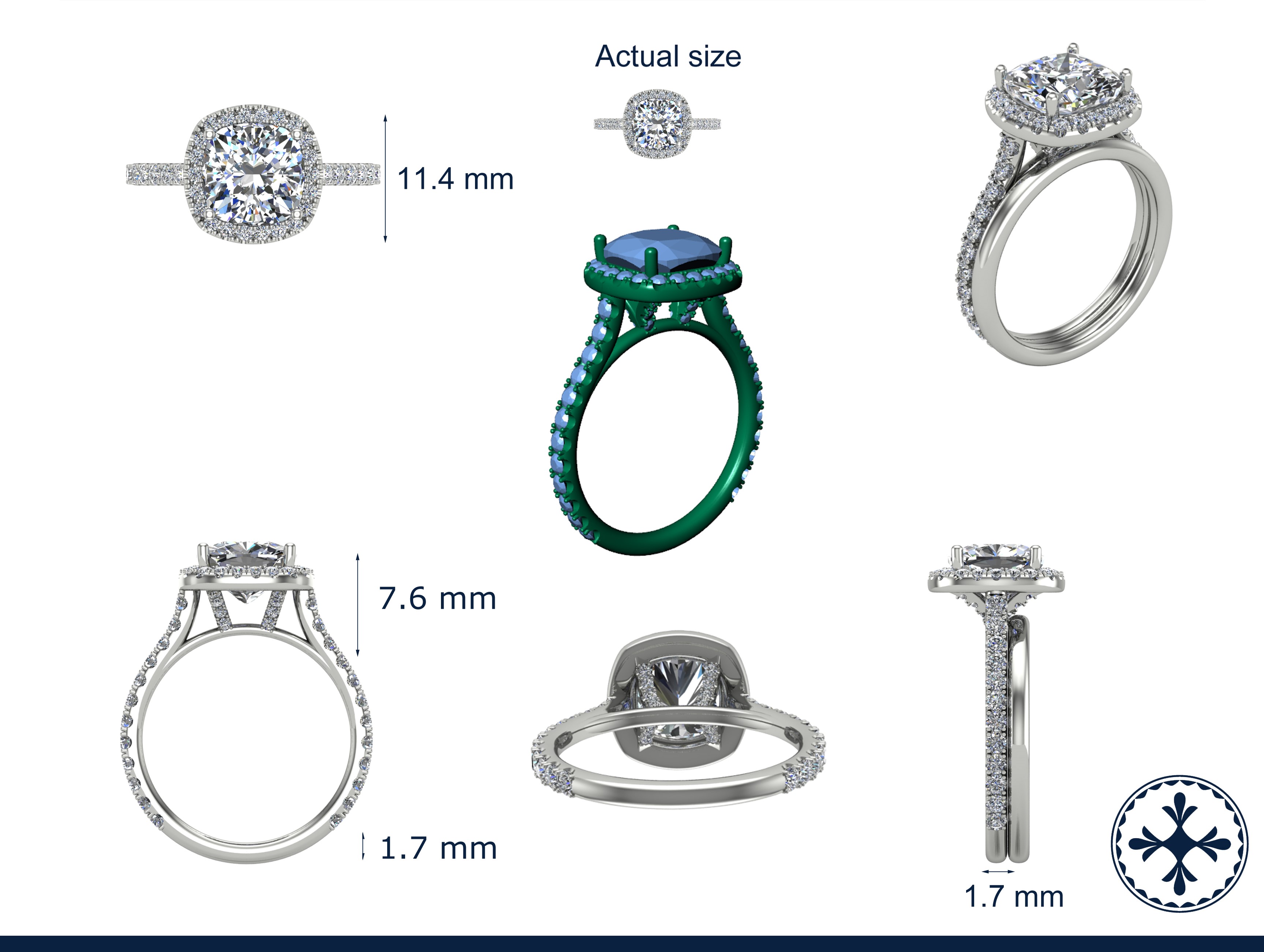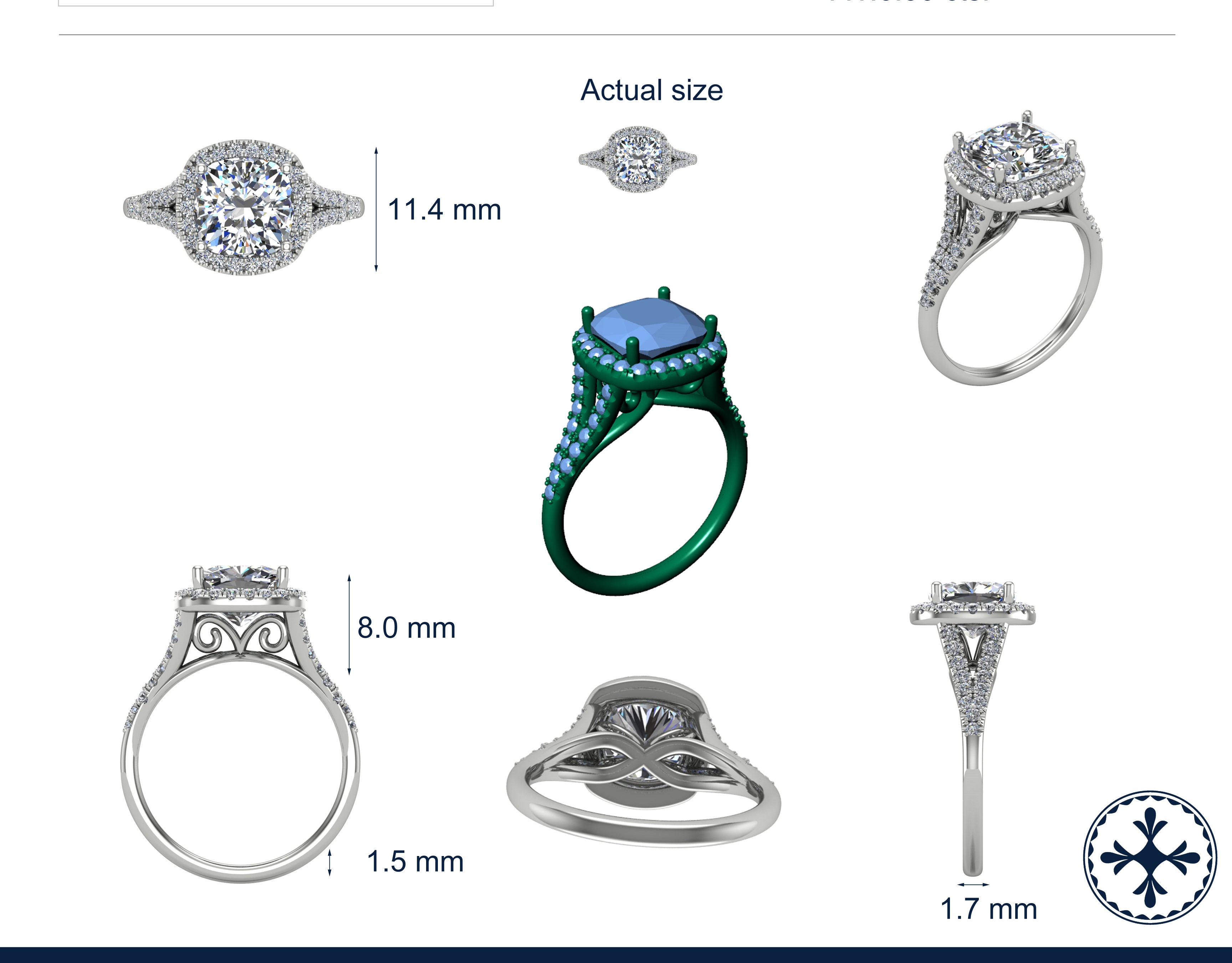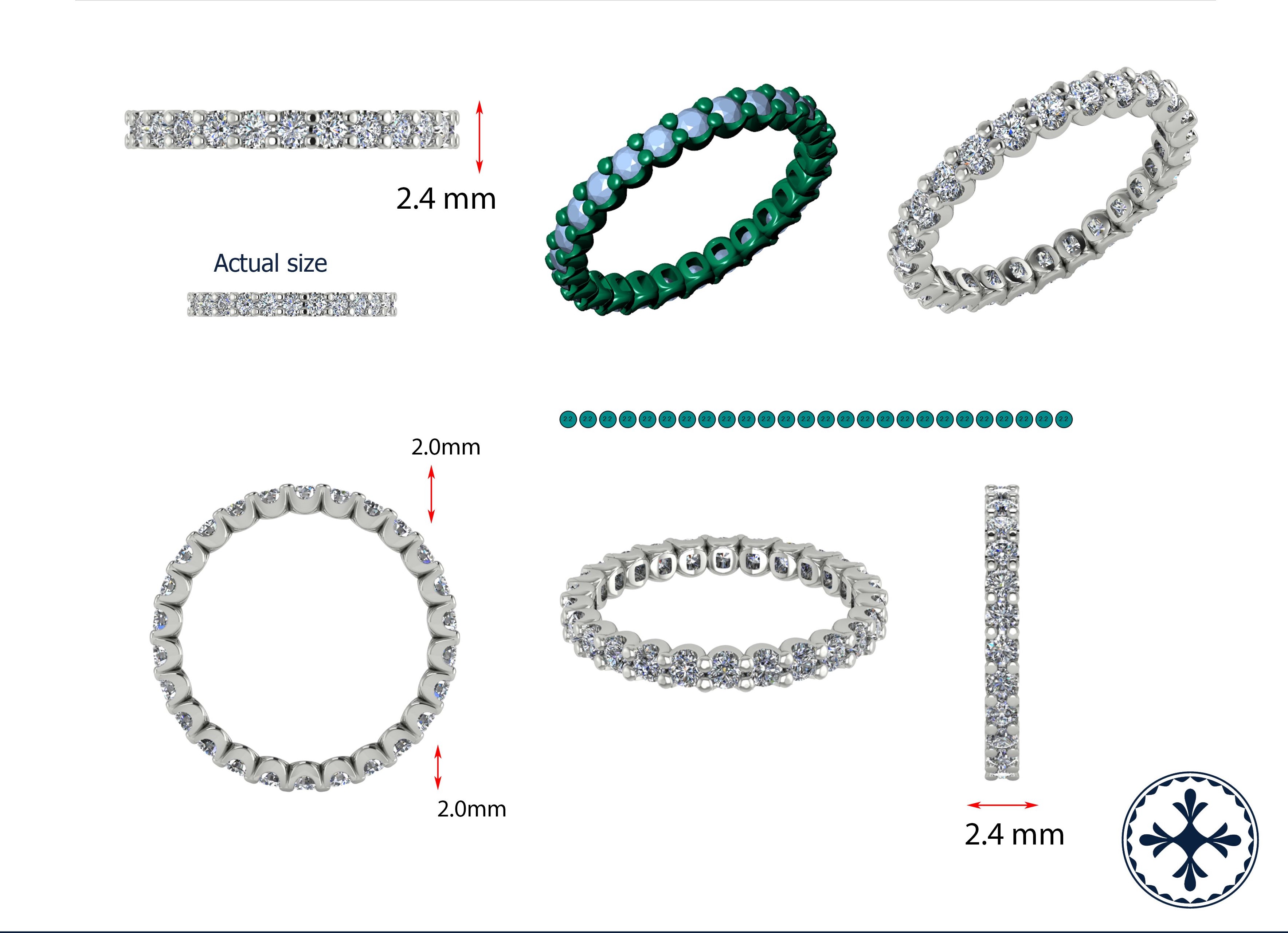 The hard part was deciding which route to go on the band of the engagement ring.  Ultimately I decided to keep it simple and went with the first design with a simple, delicate band.  When I received it in person… I was speechless.  Below is the original ring and wedding bands and then you'll see the new design.  We combined the diamonds from my two matching bands to one infinity band that would complement the new engagement setting, and somehow we even ended up with 8 small diamonds leftover.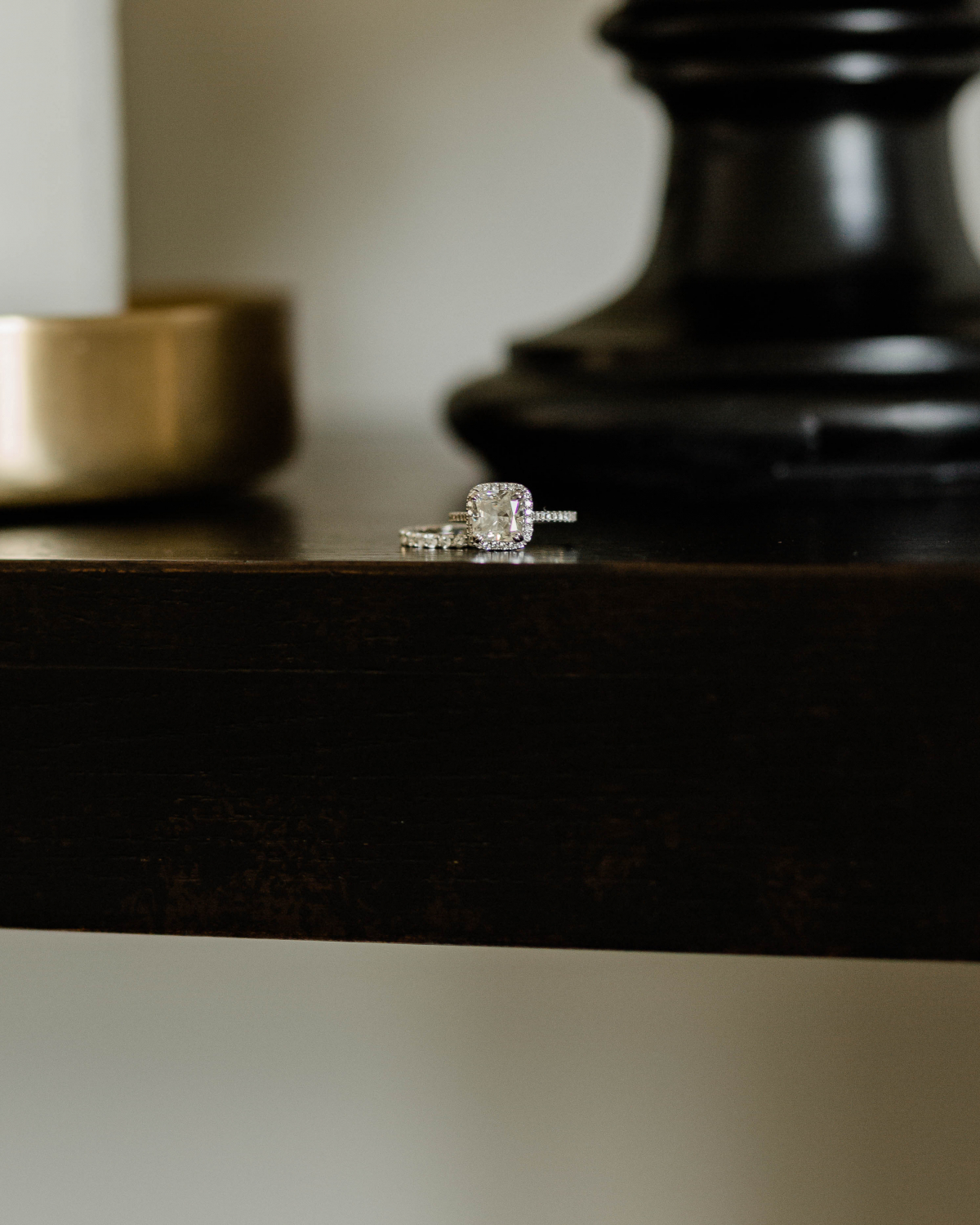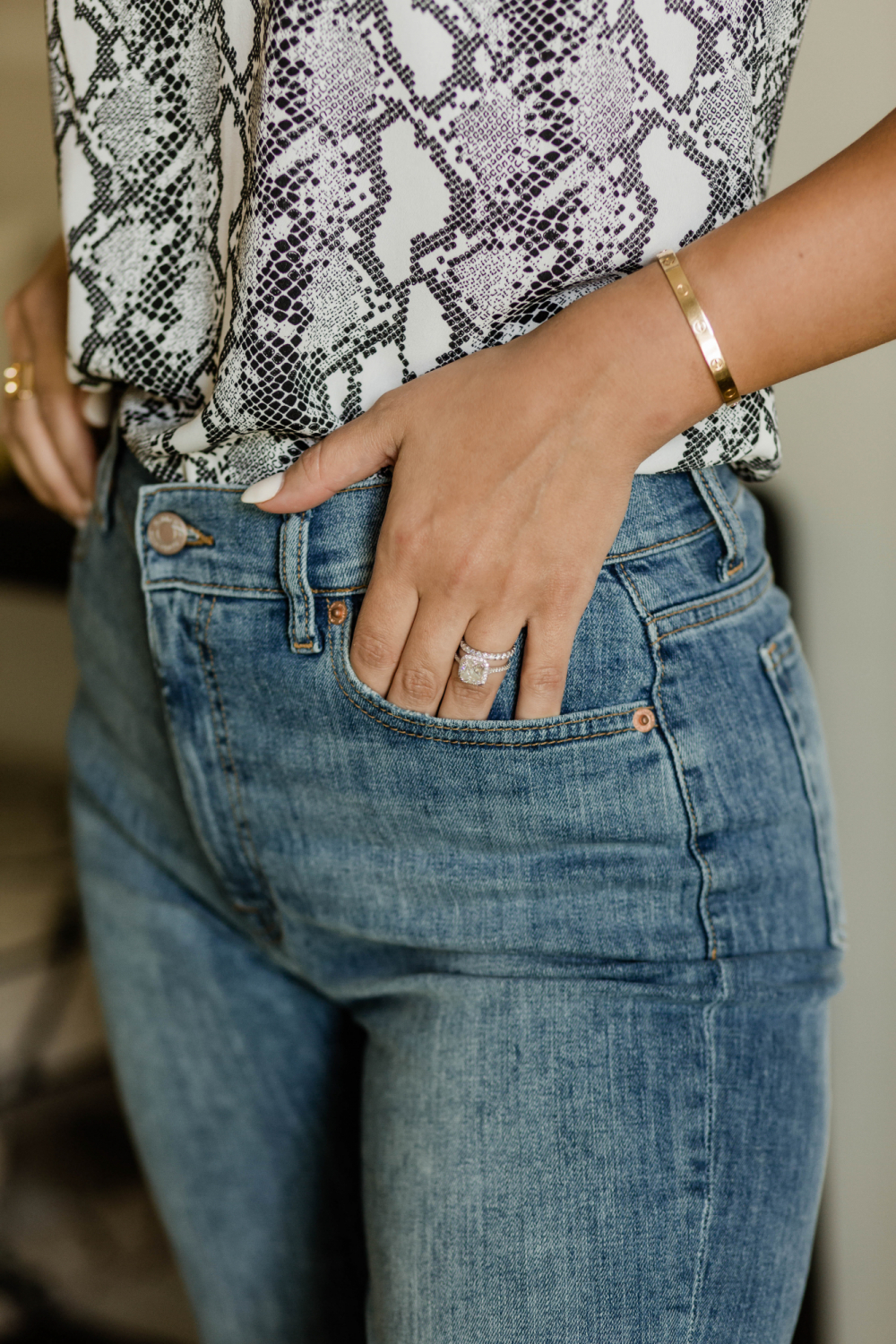 I wanted to share this process because once the stone kept getting loose, for years I thought, "maybe I'll redesign my ring for our 10 year anniversary."  There was a period I went almost a year without wearing it.  A year!  Which is crazy.  I could have put a third set of prongs on, but instead we just overhauled the full design and I couldn't be happier.  The more delicate band makes the center stone appear larger, and as a whole it just feels like a completely different ring.
I keep telling Christian how happy I am that we used all of the same stones.  It really makes me feel like the original ring is still there, just in a stronger setting that allows me to wear it daily without any hesitation or worry.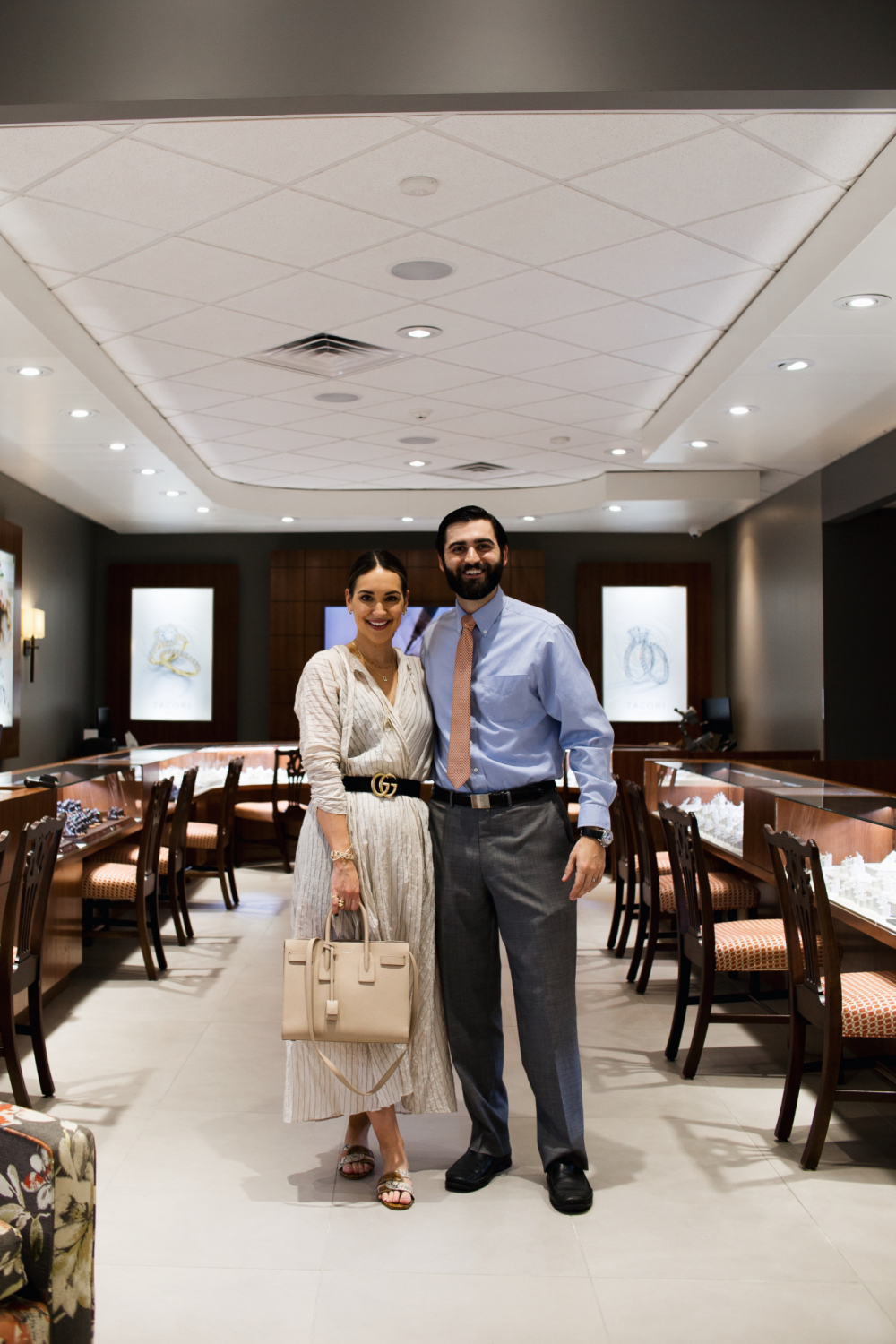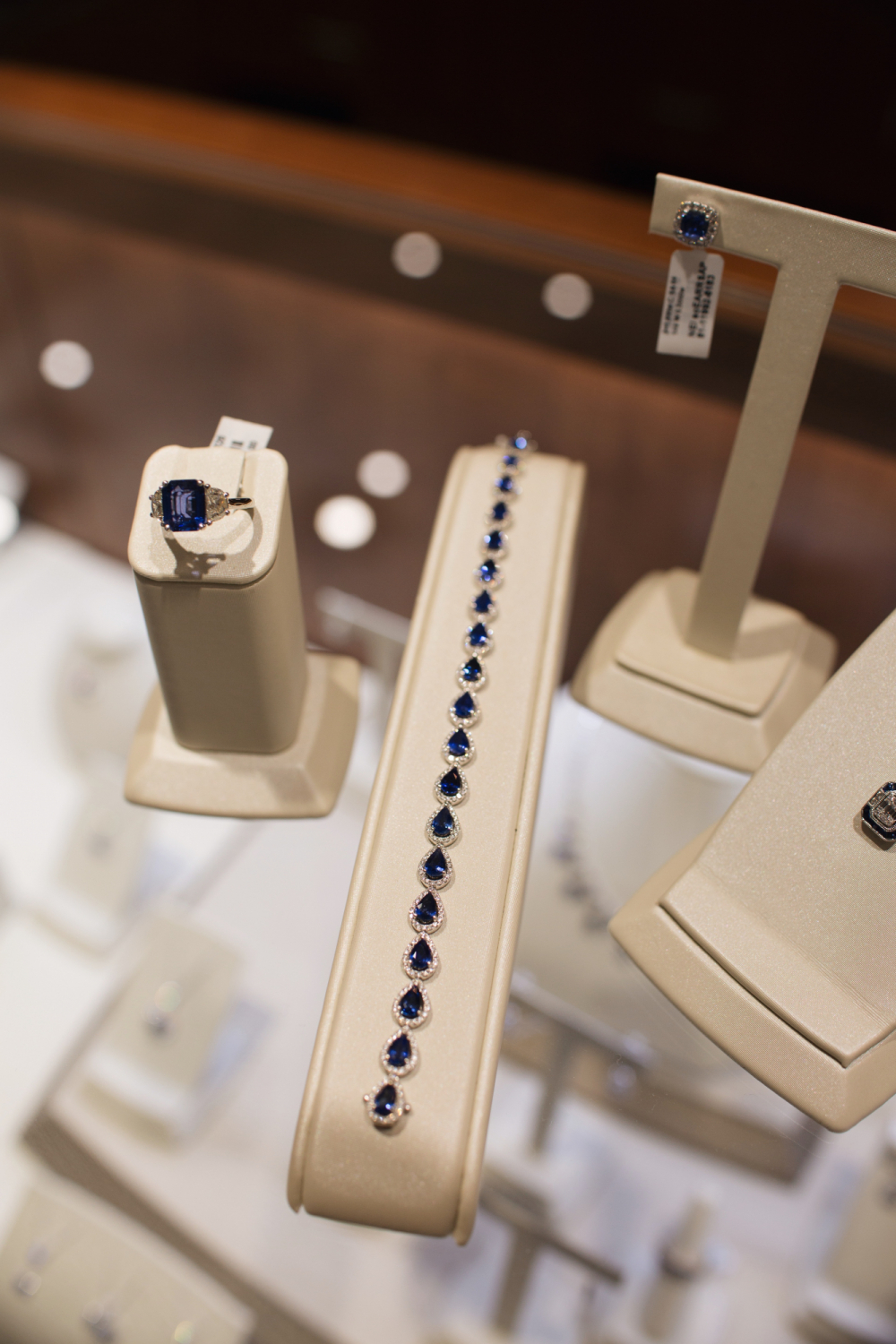 So many of you have similar situations or have engagement rings you've considered redesigning.  This process was so smooth and swift. I loved working with Albriton's and Fana, and feel confident recommending them to anyone considering taking on this process.  Again, we did everything over phone and email.  So you can live anywhere and work with them!
Prices will vary depending on what you want to do.  If you have been wanting to take on a ring redesign (or design a completely new ring with new stones) and want to inquire about the process or price estimates, you can contact Cameron at Albriton's at cameron@albritons.com.
Thanks so much for reading and please share any of your questions below! XO –