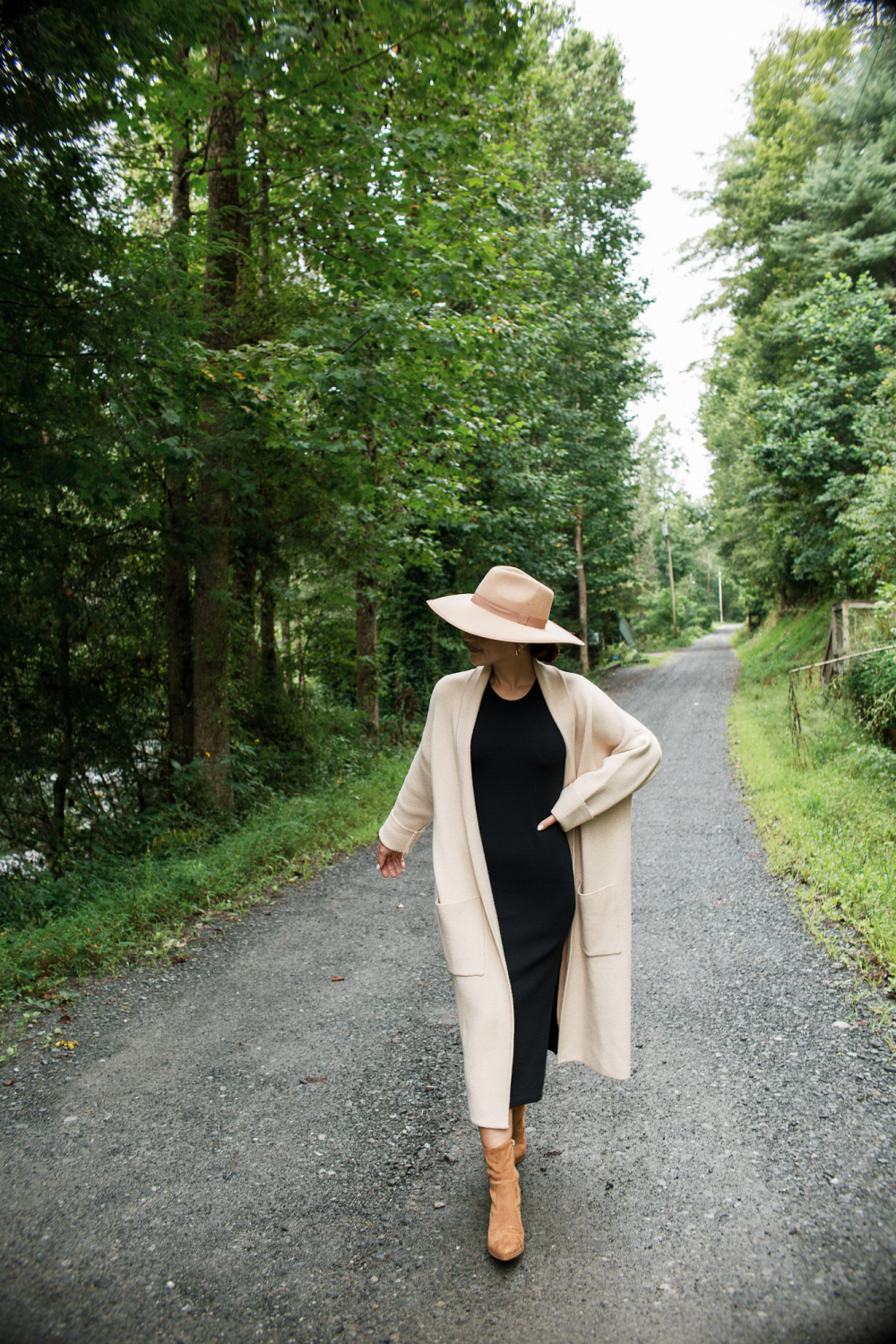 dress, also love this one and this one, how cute is this? | similar cardigan here and here | similar boots | hat
We spent a long weekend in the mountains of Blue Ridge, Georgia in a cabin that Christian found online.  Originally we were going to squeeze in one last beach trip for the year, but decided to opt for cooler temperatures instead.  Our little cabin was on a river, we were able to bring Bailey, and as always – it was an adventure!
We are still getting to know the areas outside of Athens, and the combination of having a baby + Covid has made our traveling minimal.  Christian didn't feel comfortable staying in a hotel just yet, so this was our first little getaway since May when we went to his family's beach house.
While I don't know that I would stay in this exact cabin again (I ended up sleeping in a bunk bed next to Hudson's pack & play and we left when the electricity and water cut out for a few hours… still not sure when the came back on), I definitely hope we will go back up to the mountains.  The air feels fresh, the temperatures are cooler, and the sounds of the quiet river was really peaceful.  It's always good to be back home, but it made me excited to plan some road trips ahead.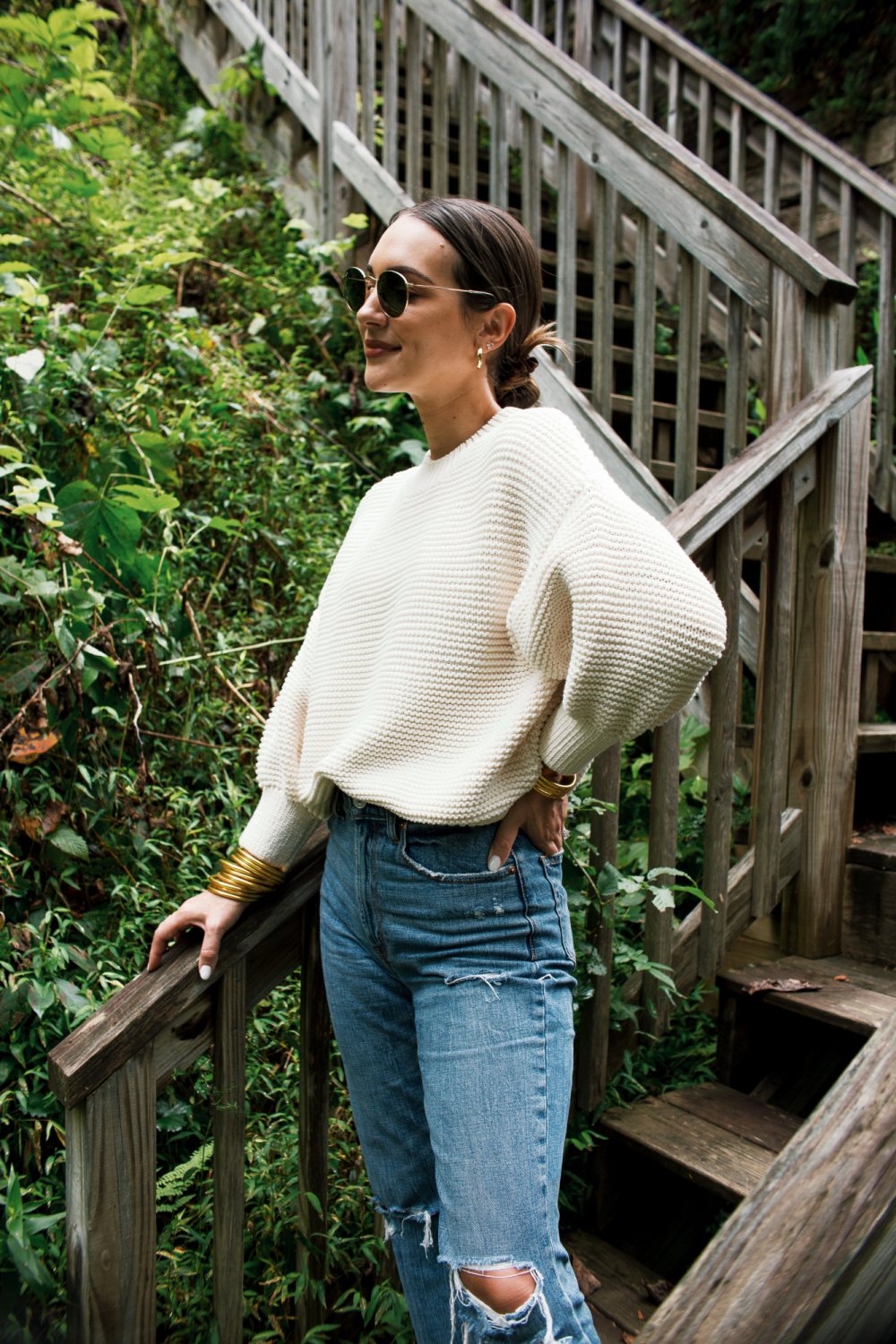 sweater – Mango, similar style here and here | denim | sandals here and here | sunglasses | hoop earrings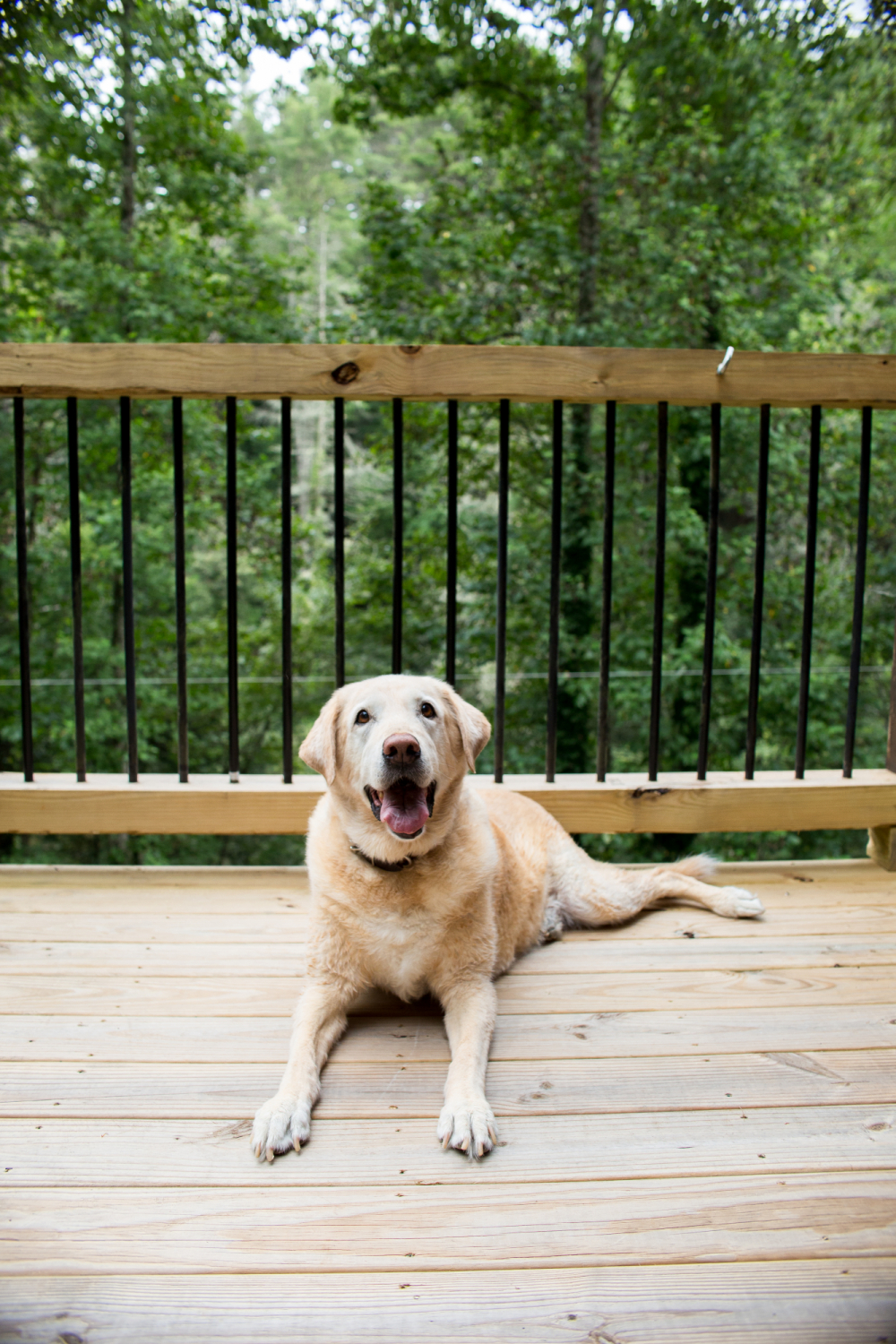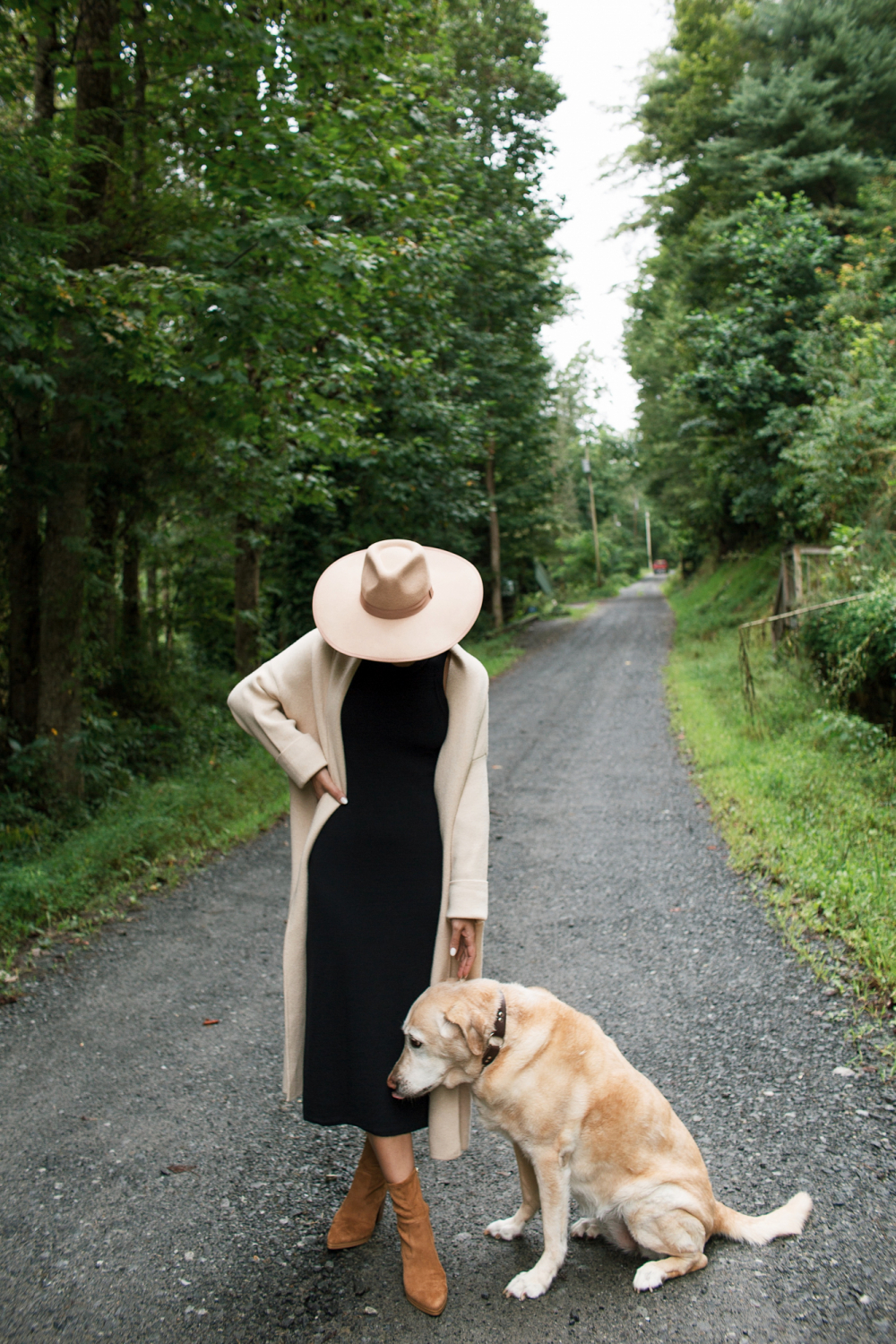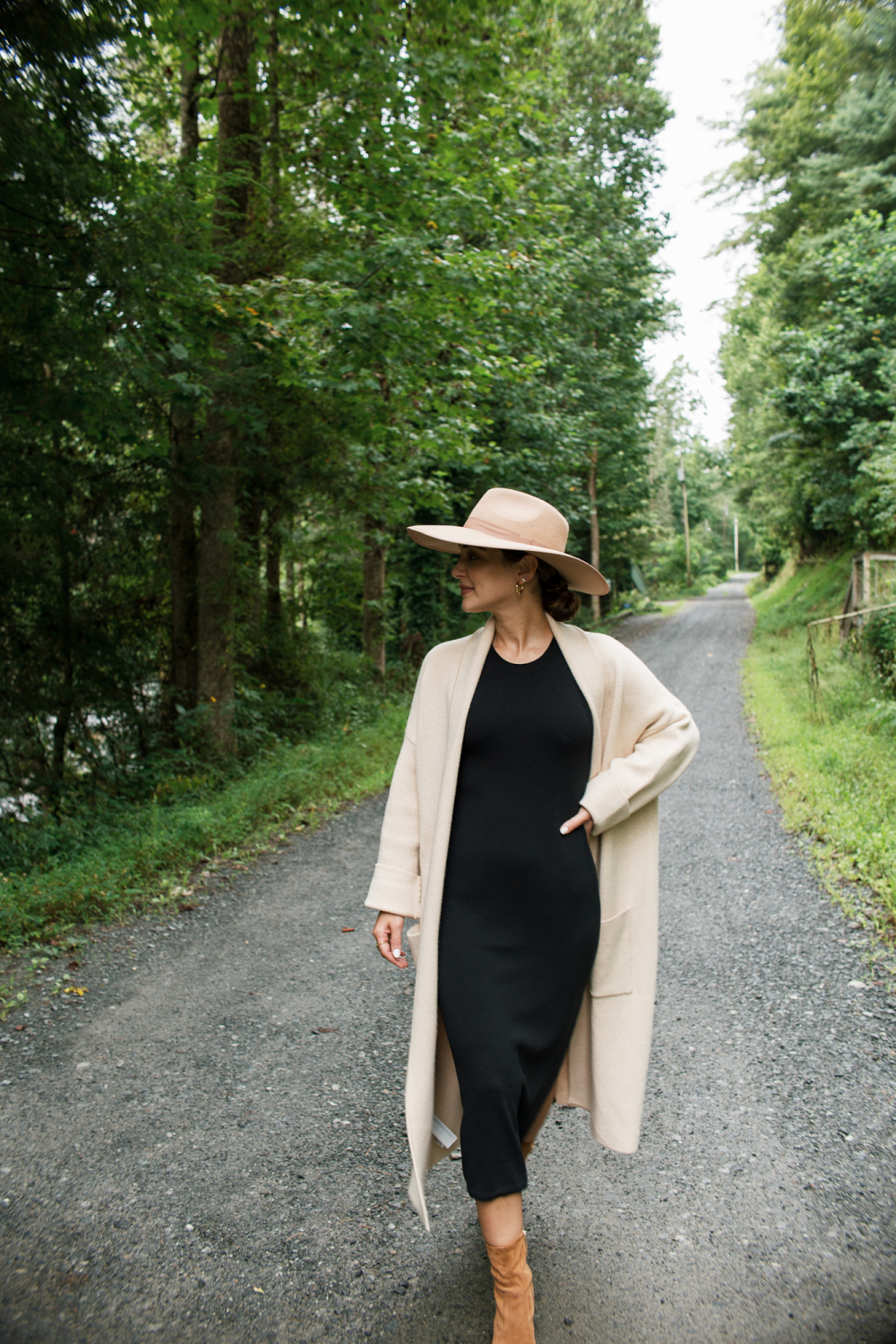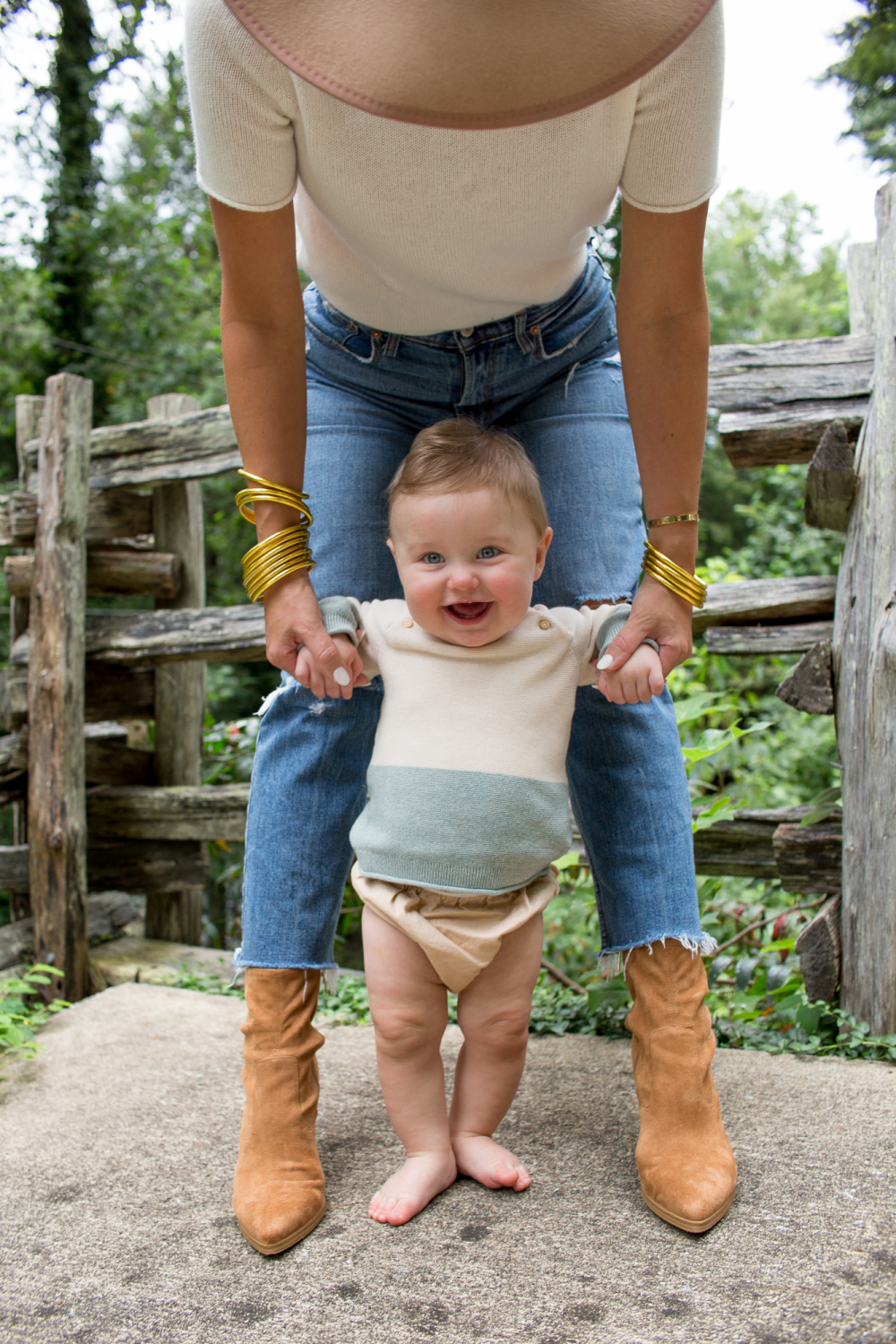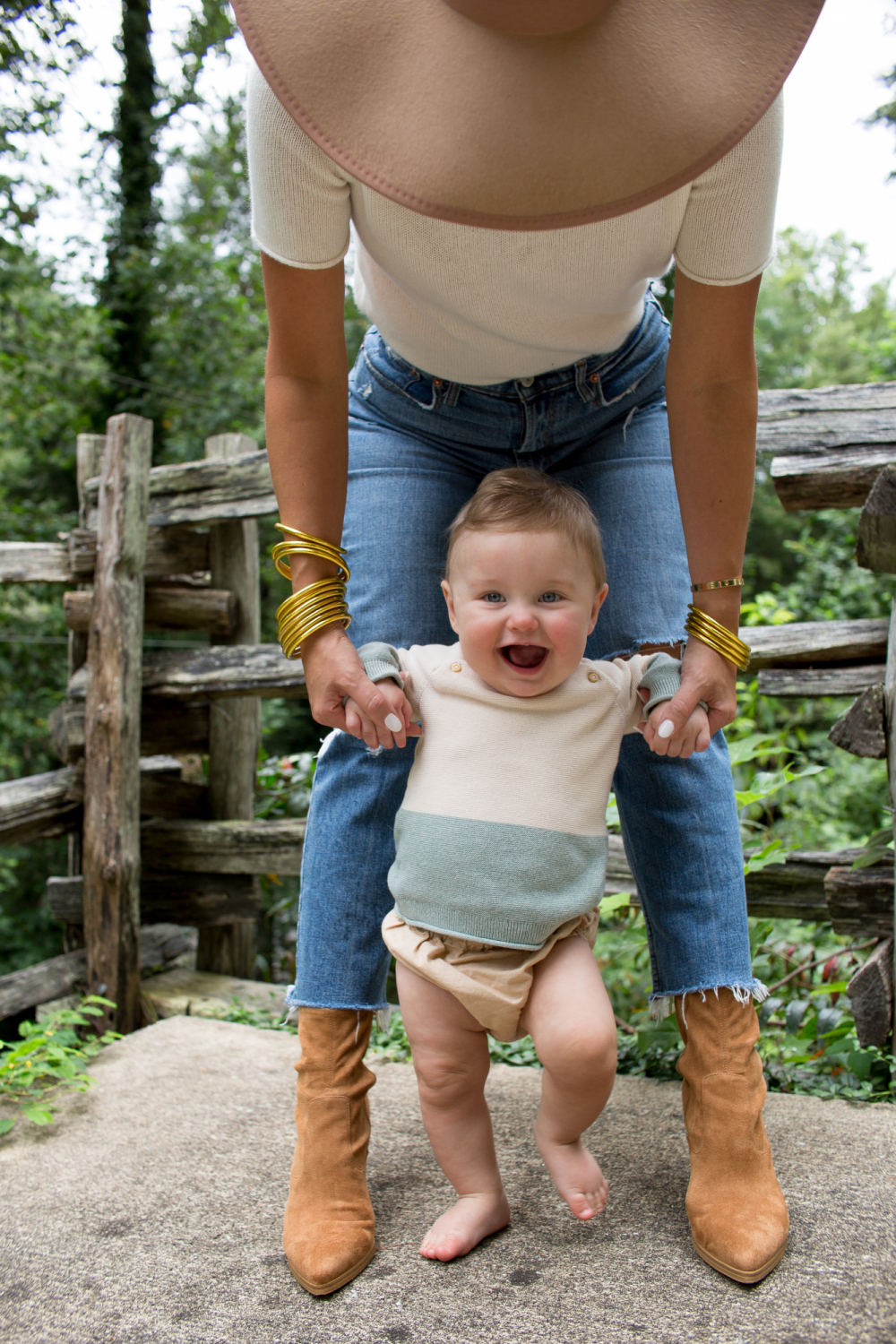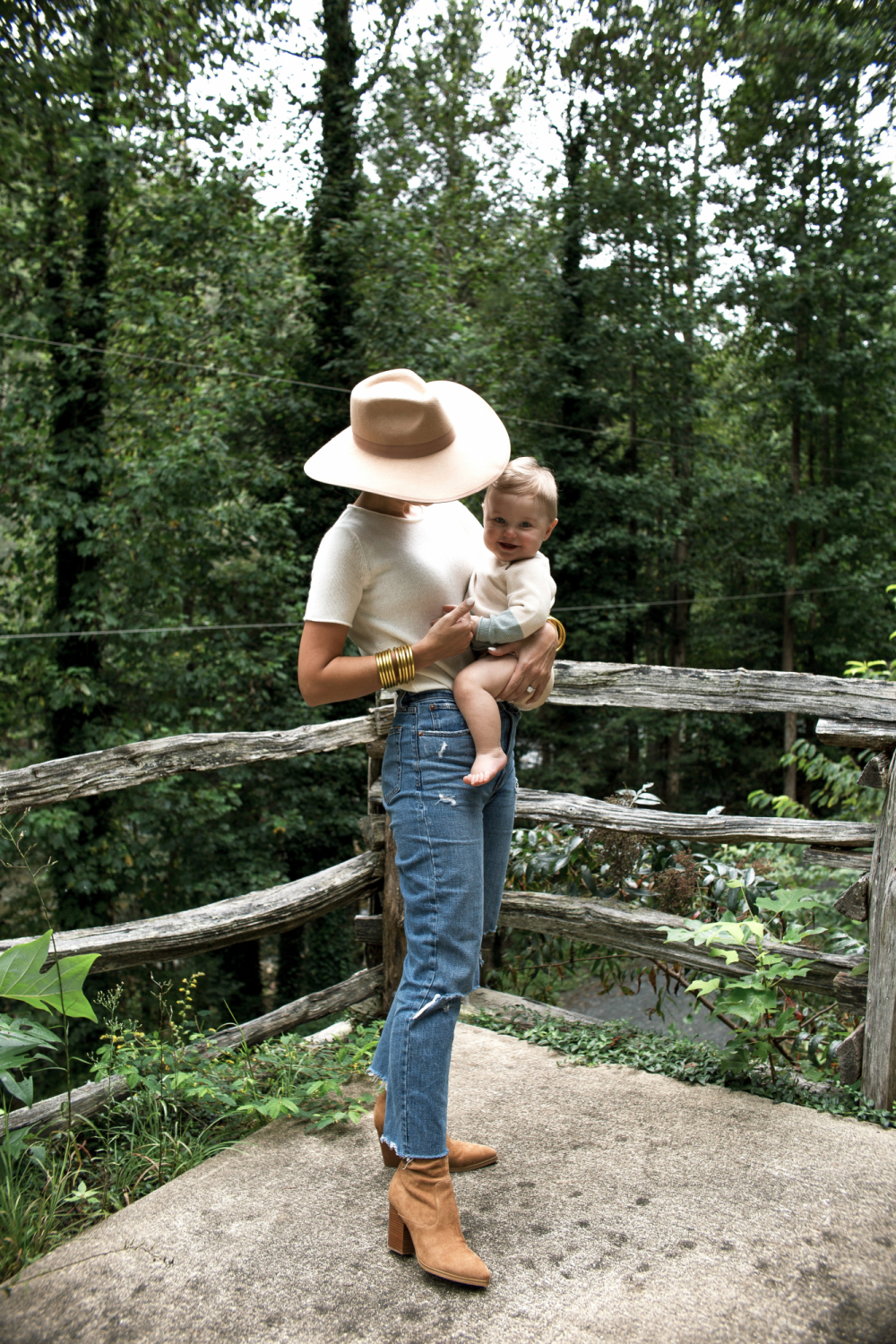 denim | similar booties | sweater | hat | bracelets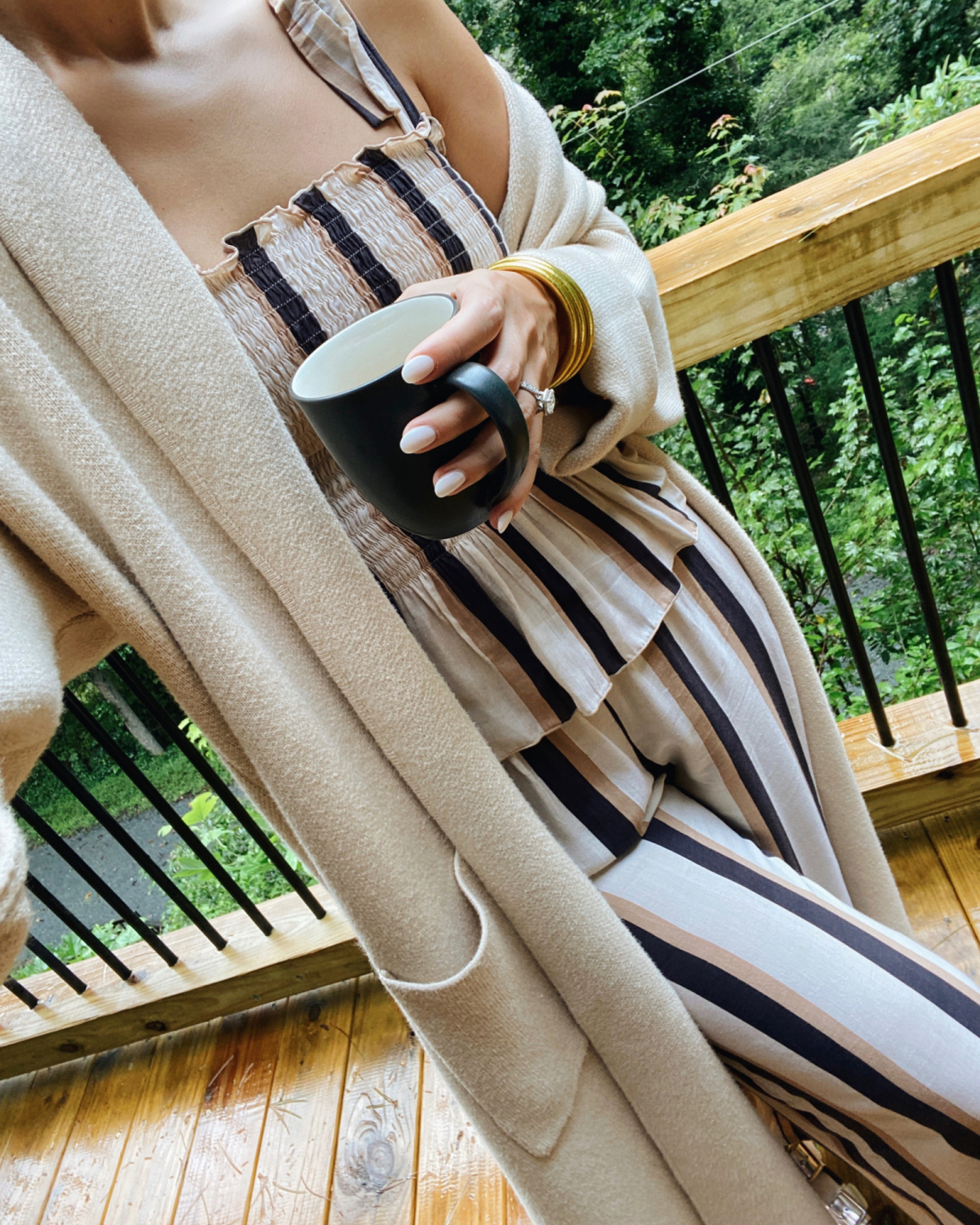 top + bottoms – Coolchange, love this top and skirt combo | similar cardigan here and here | bracelets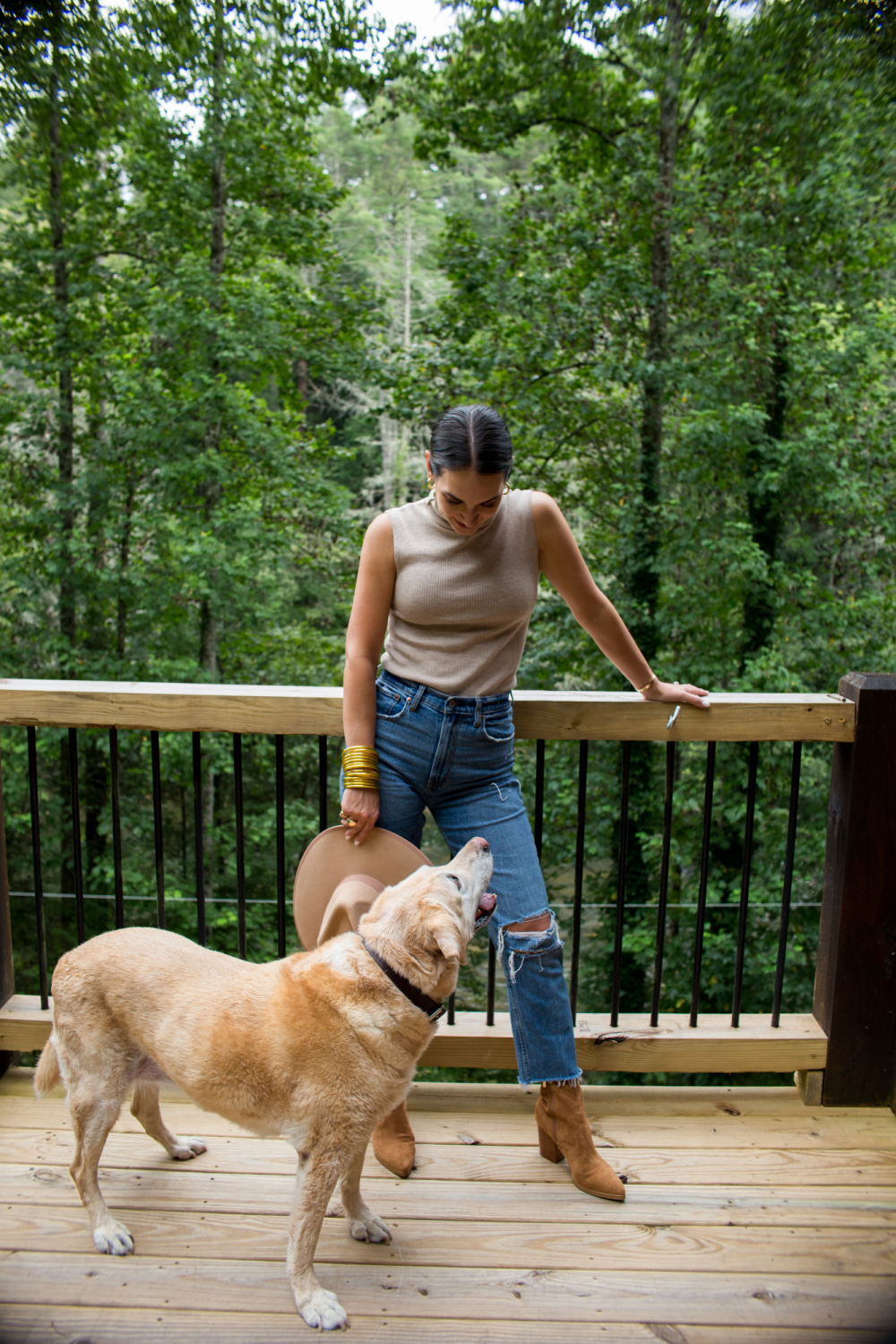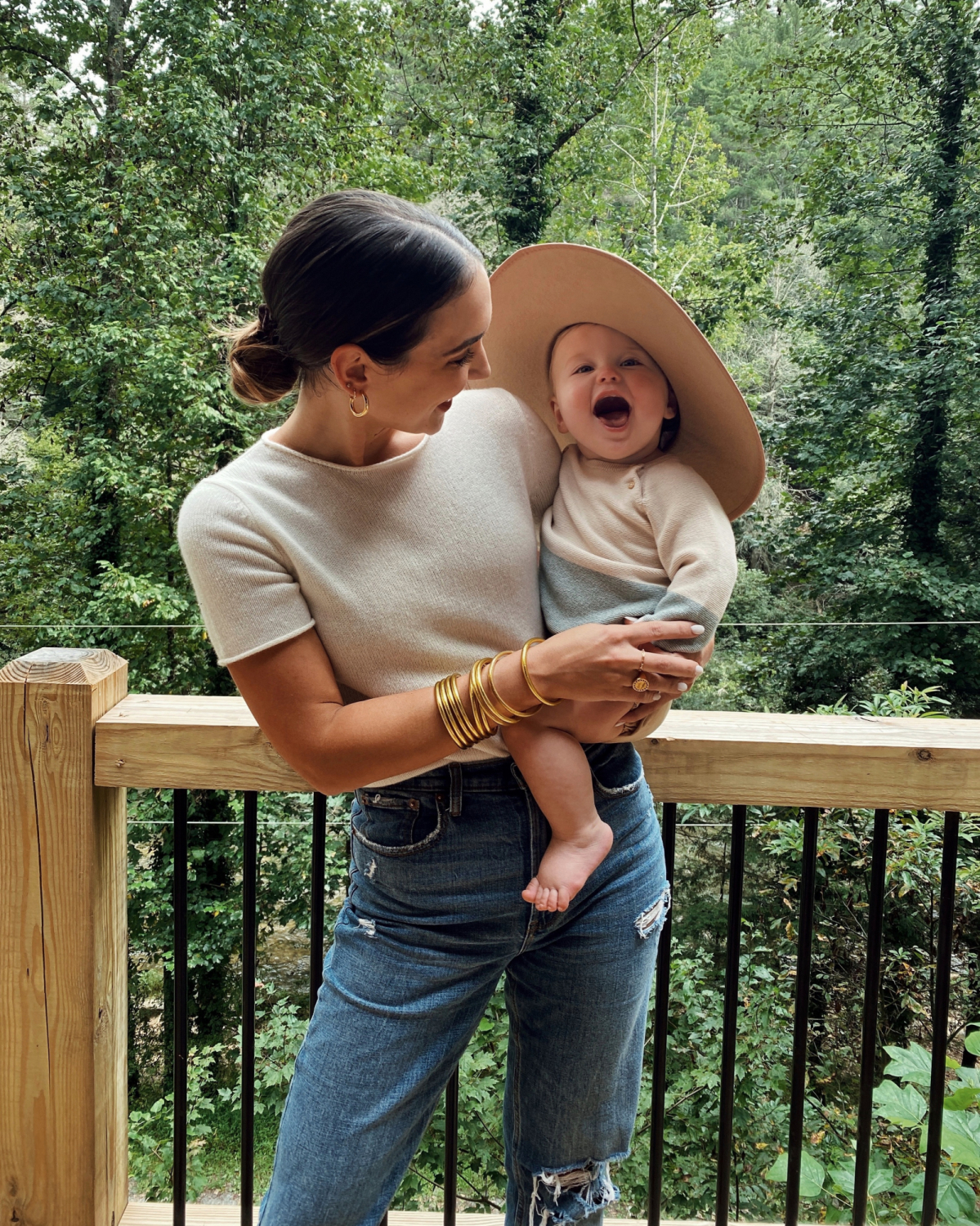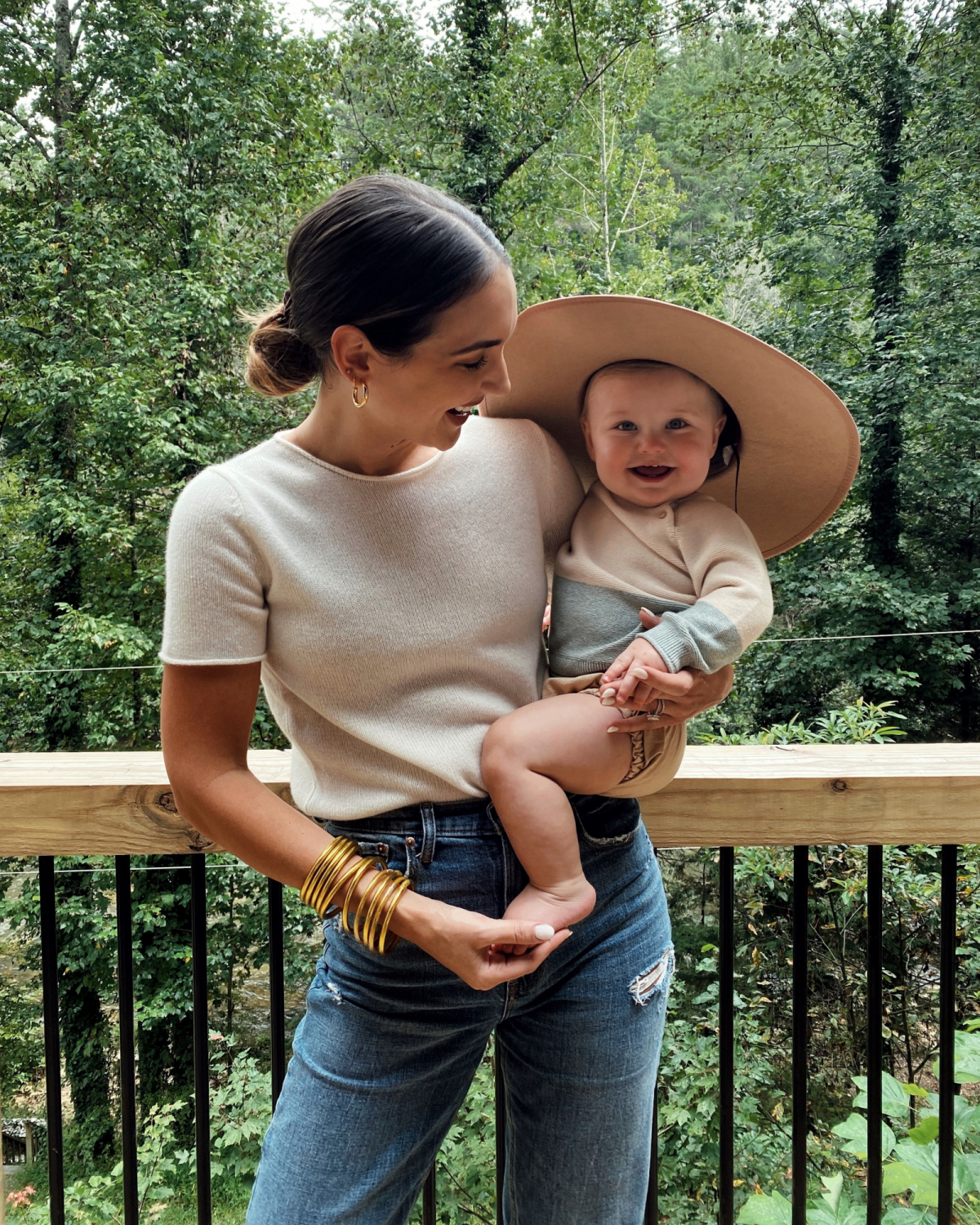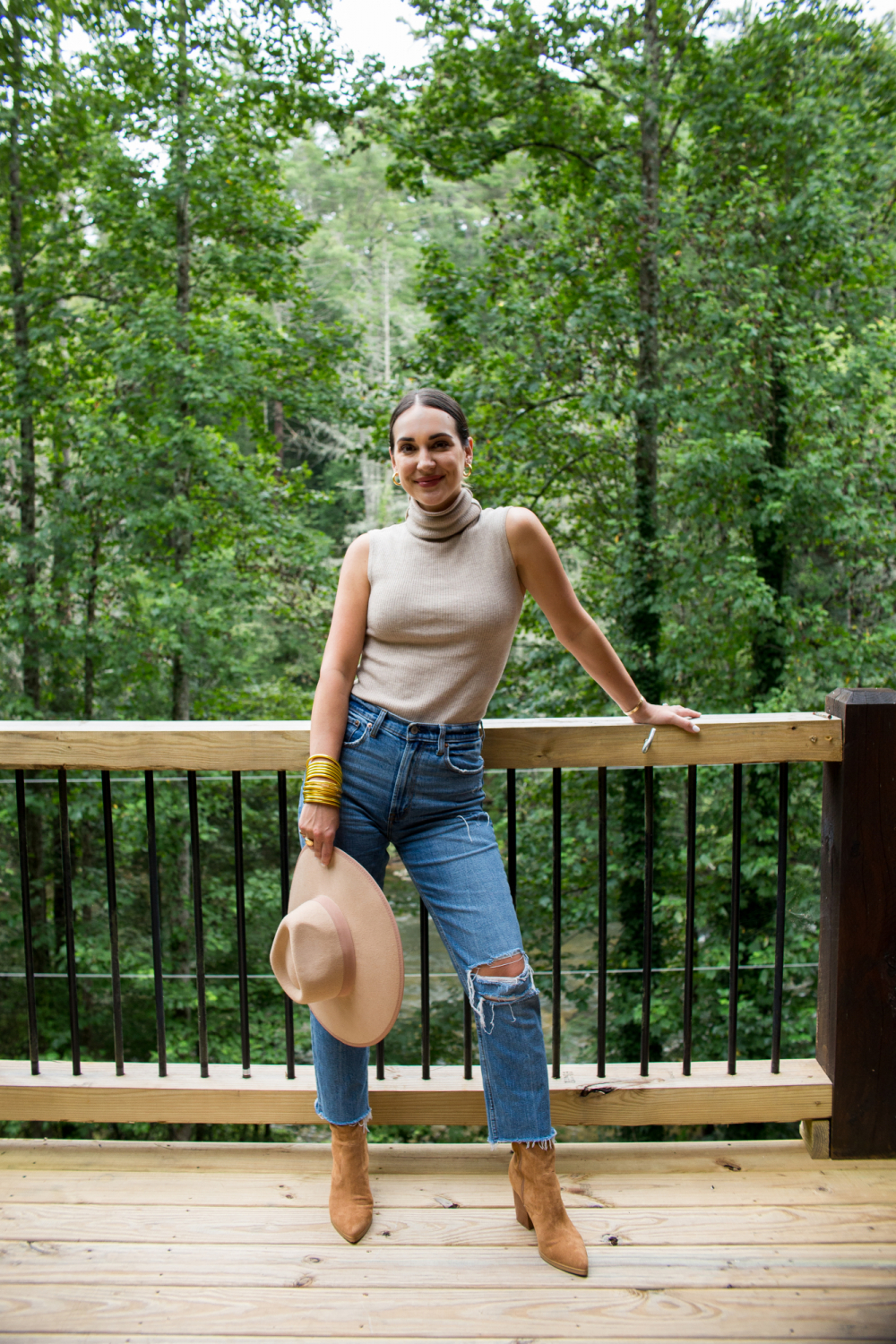 similar turtleneck here and here | denim | similar booties | hat | bracelets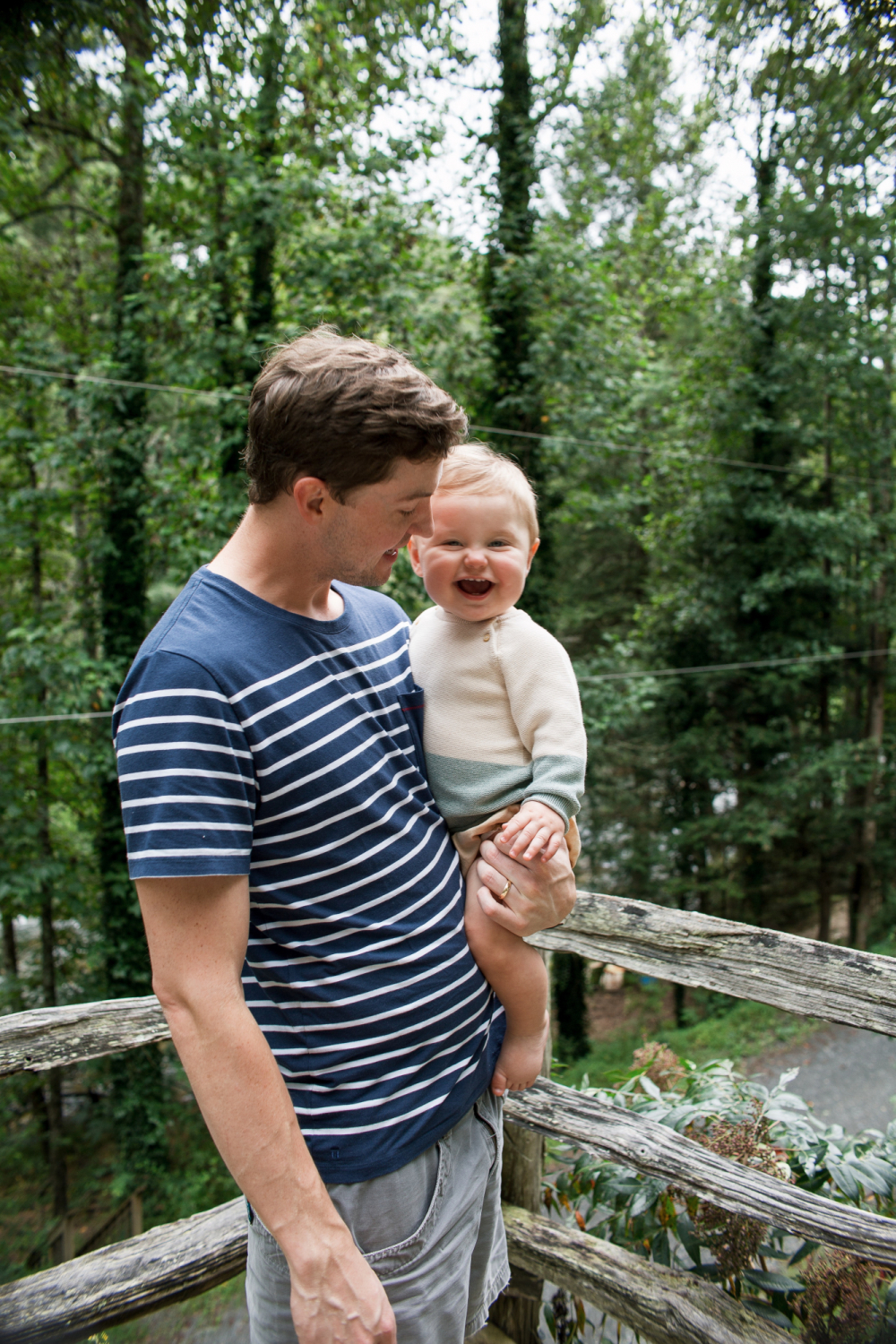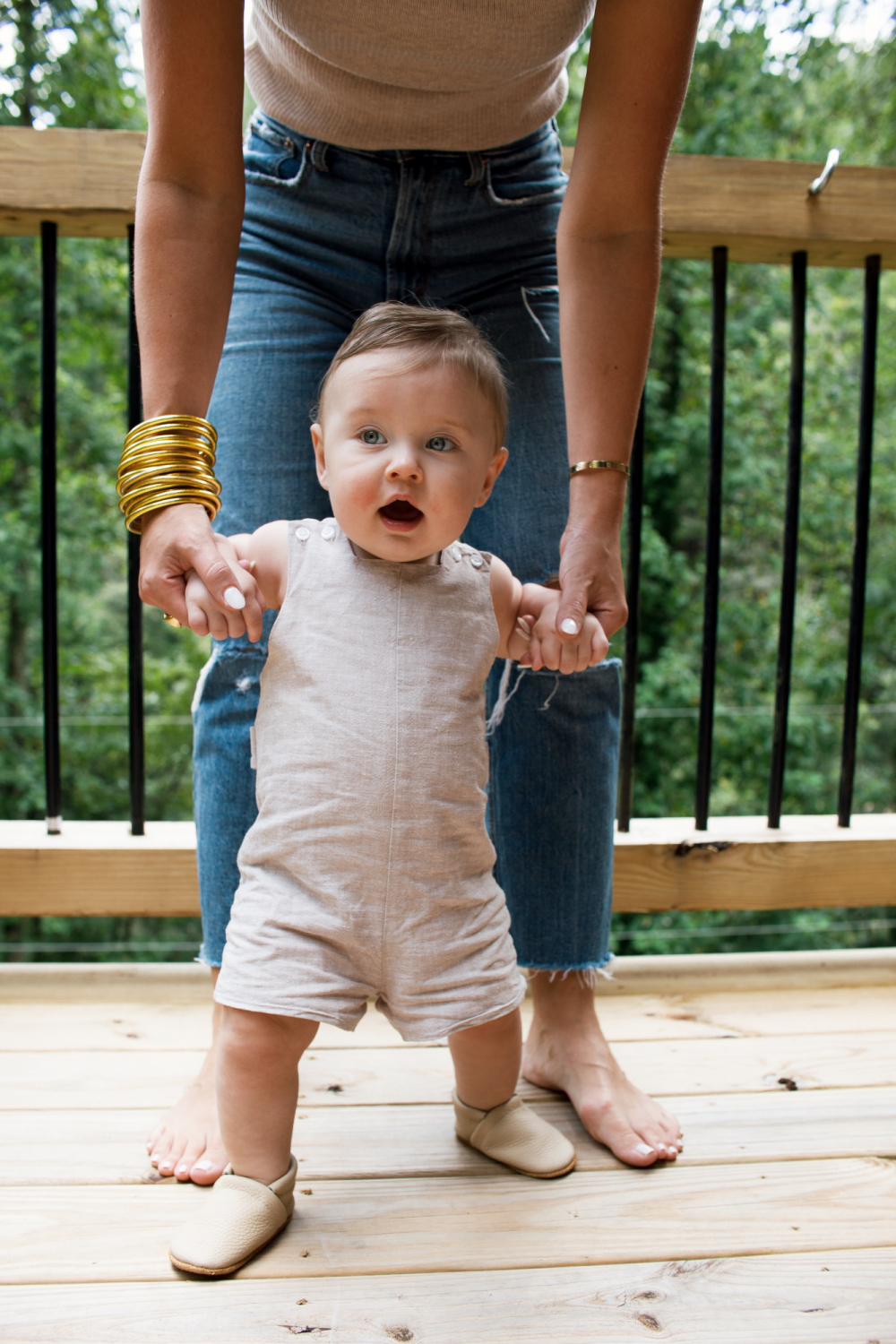 If you have favorite places to say in the Georgia or North Carolina mountains, I'd be thrilled to hear!  As we continue to explore and try new places, I hope we'll eventually find "our spots."
Thank you so much for reading – XO –