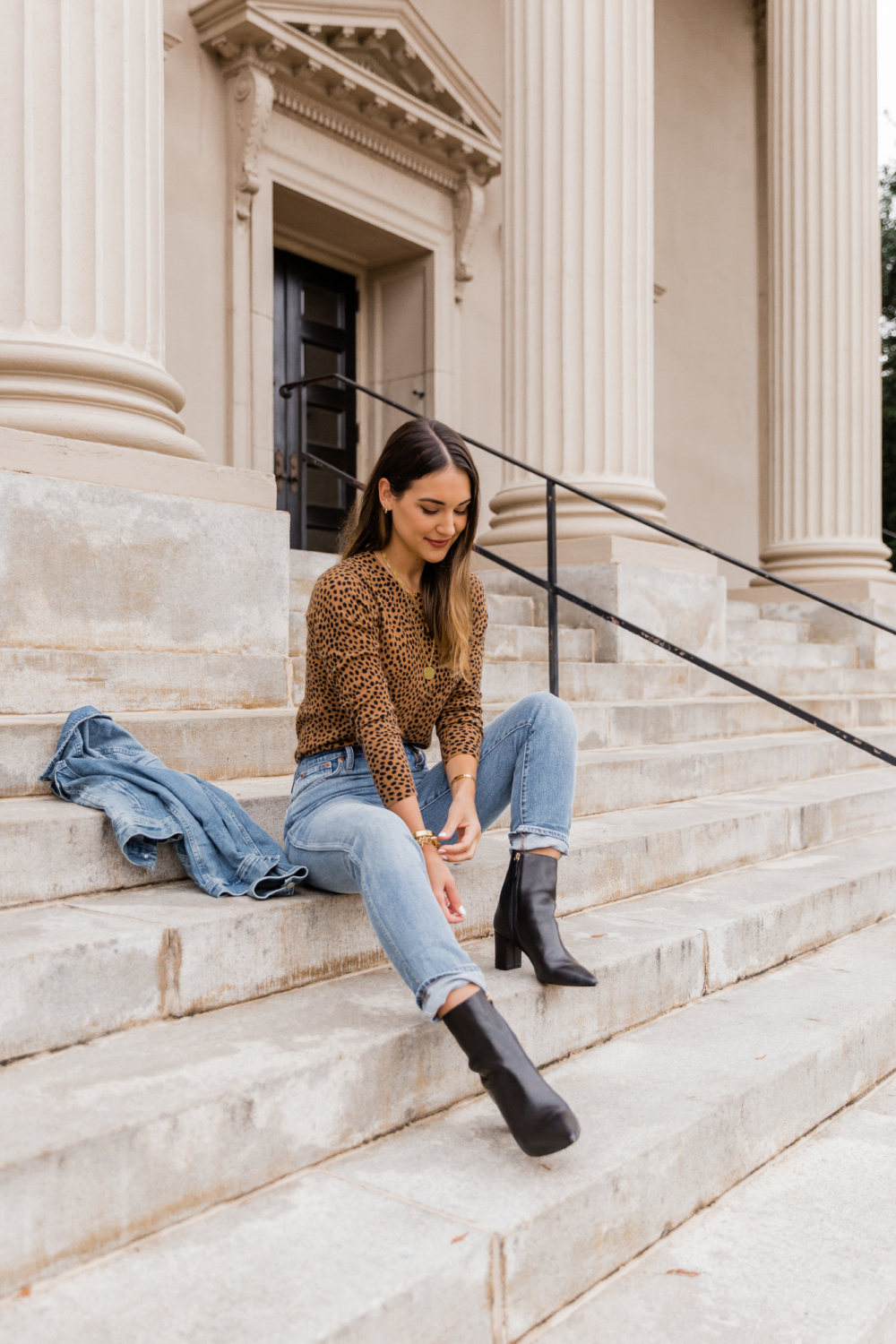 I love cashmere.  You know it, I know it, Christian knows it… he nicknamed me the "Cashmere Monster" which then morphed into "Cash-monster."  A little cashmere set was one of the first baby clothing items I bought for little Hudson.
I typically go for solid cashmere, but these leopard prints from J.Crew are some kinda cute.  They have a short-sleeved version that I am so here for.  I bought this short-sleeved cashmere during the Nordstrom Sale, and I might be the only one who is new to the short-sleeved sweater.  Living in the South, this is the way to go!
I styled this sweater with denim, but I think it would look super cute with black jeans, leather pants or layered over a black slip dress.  Chic!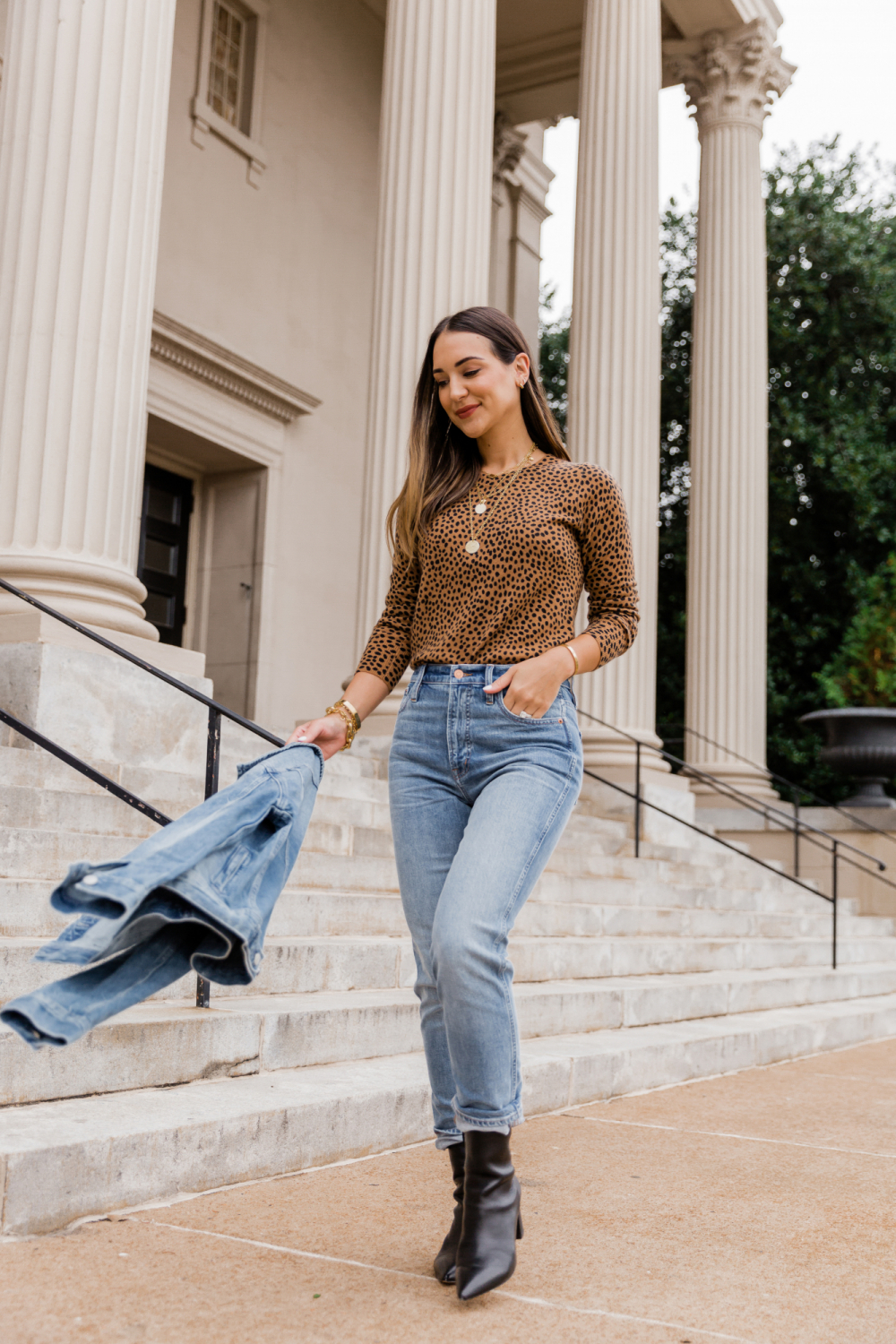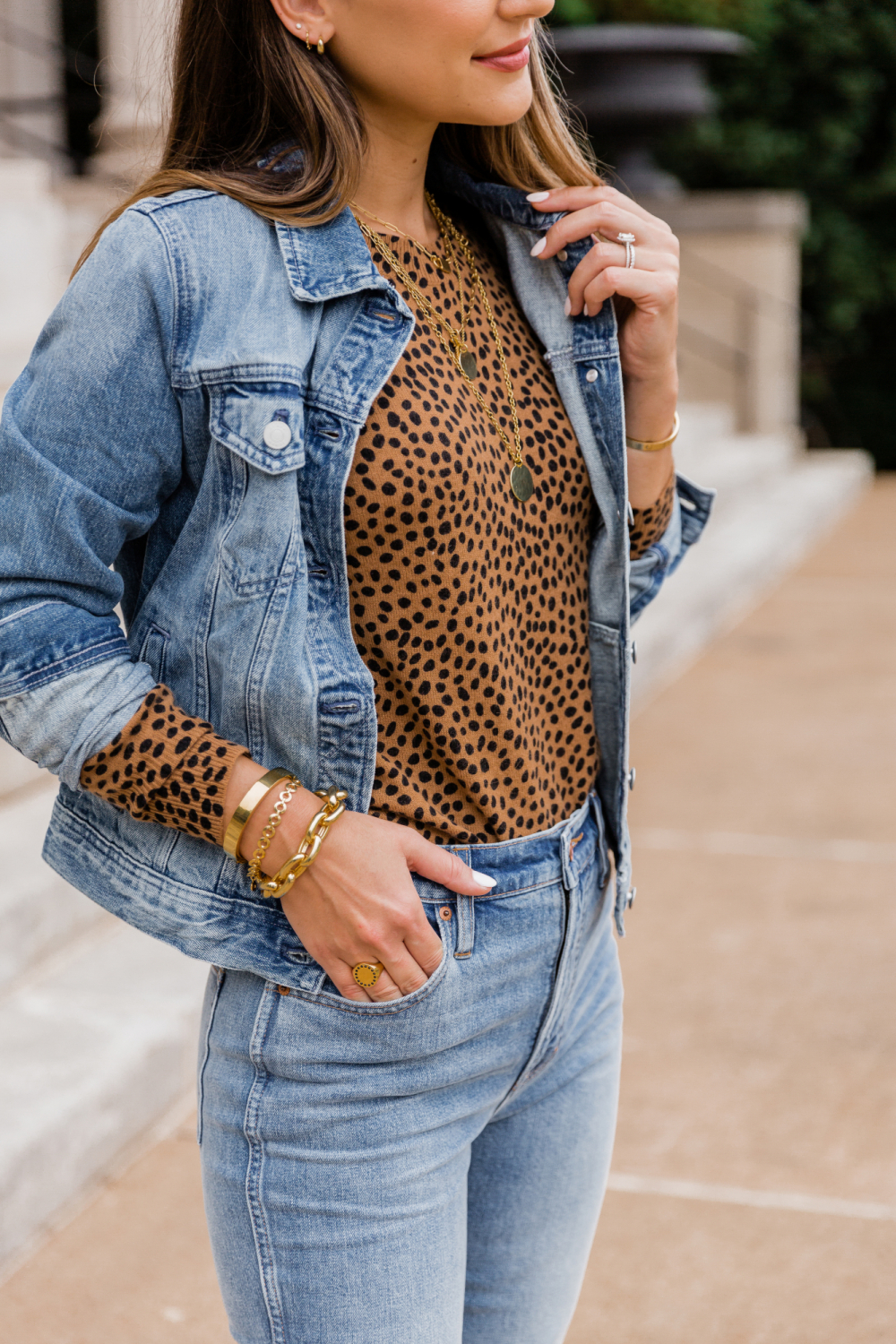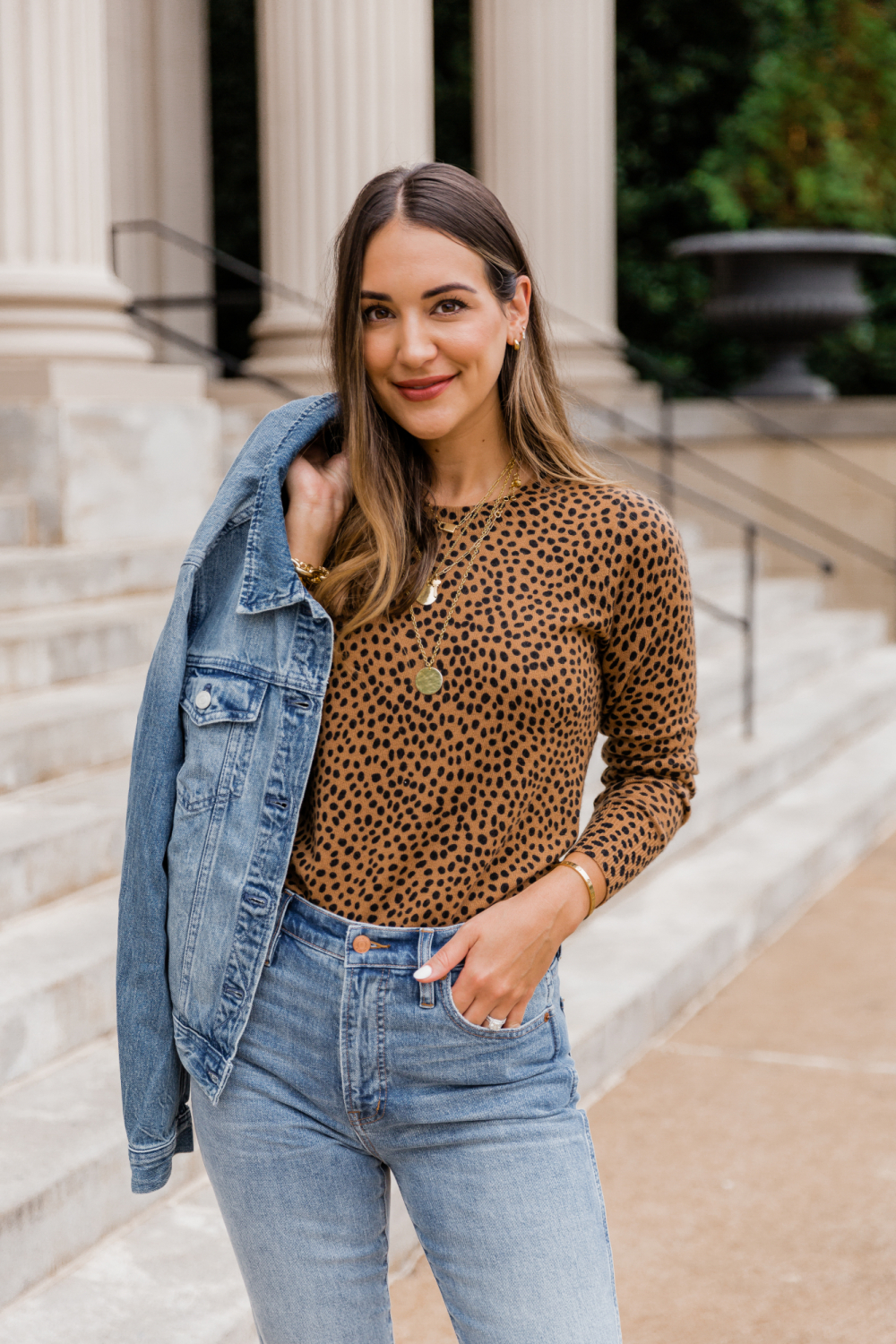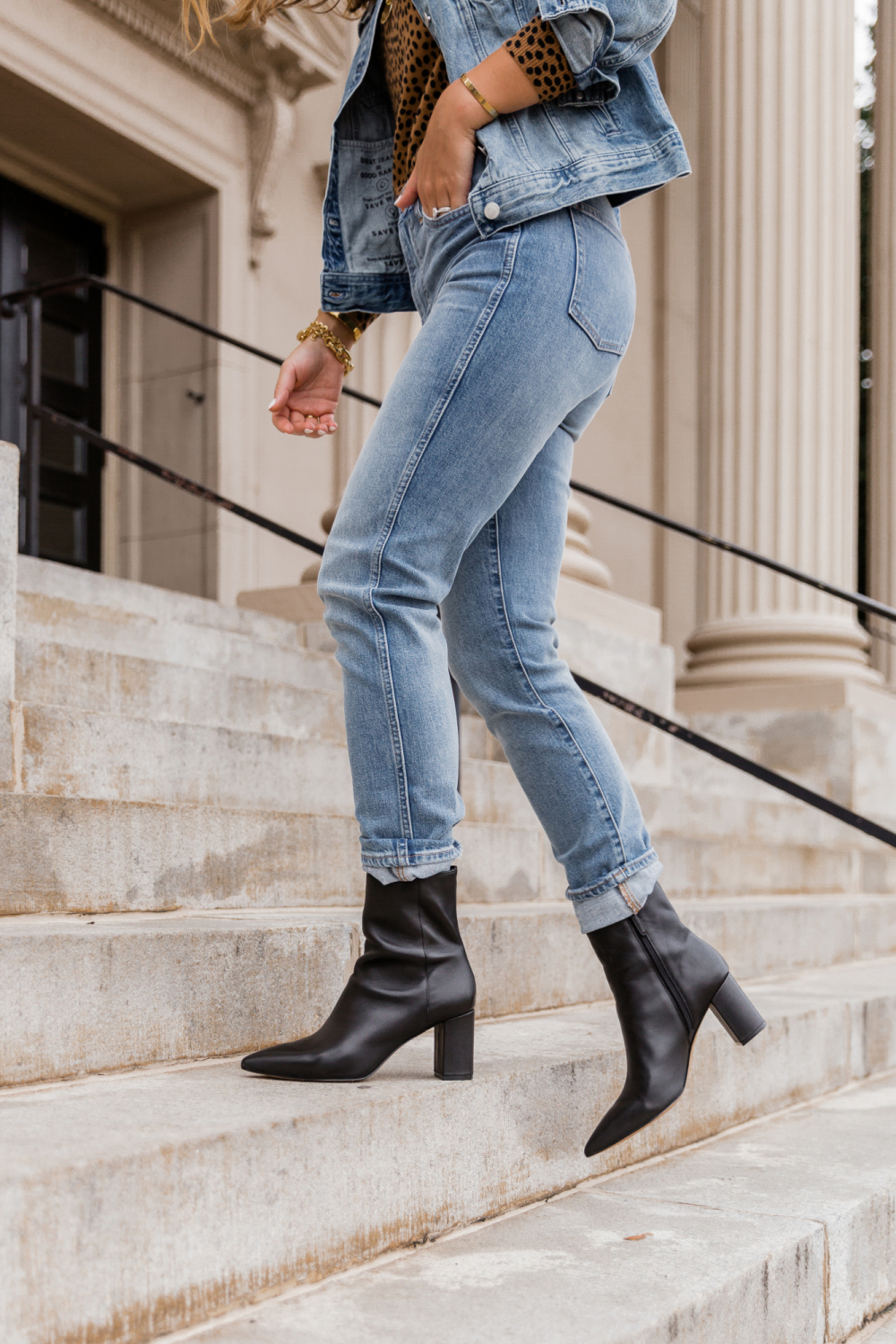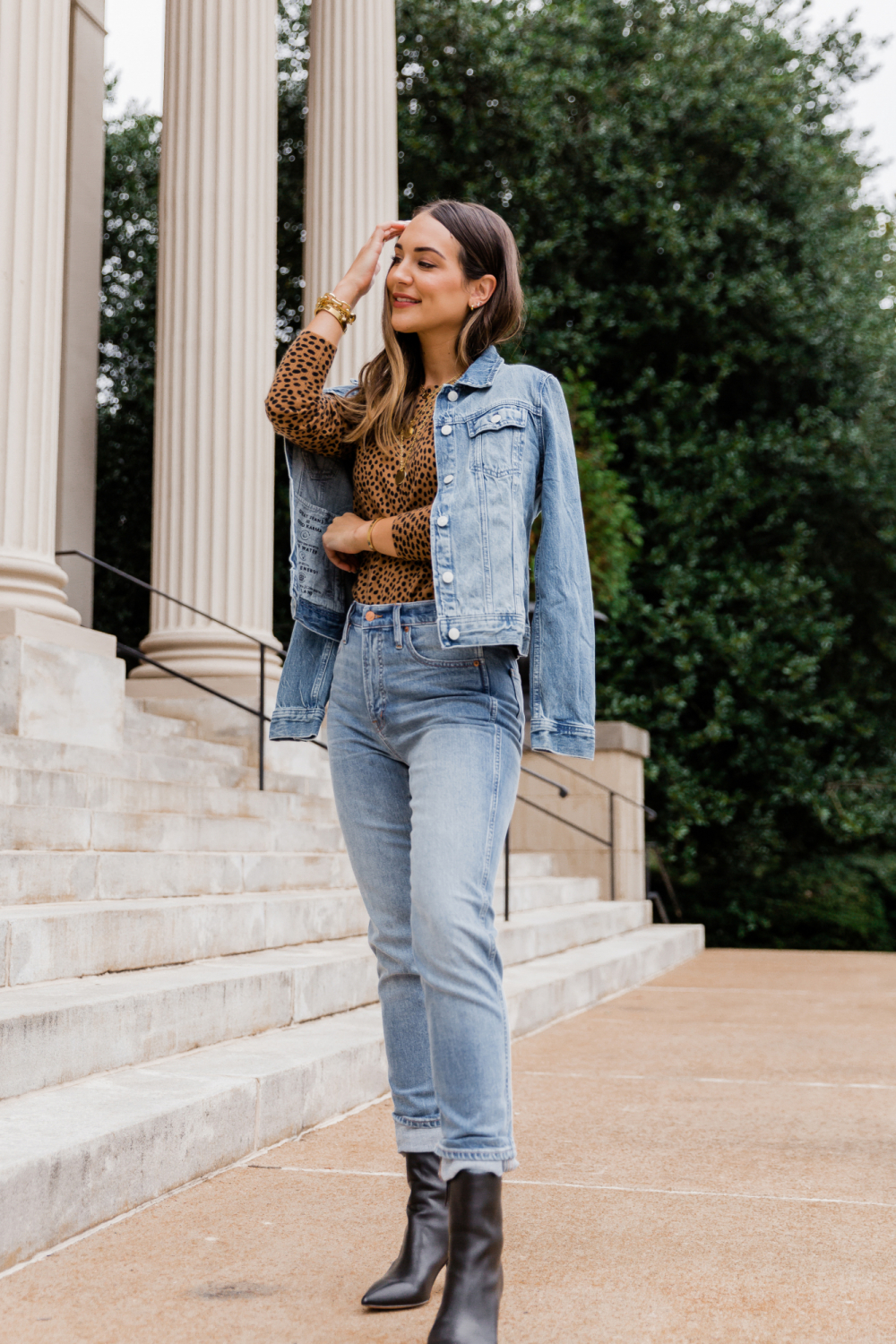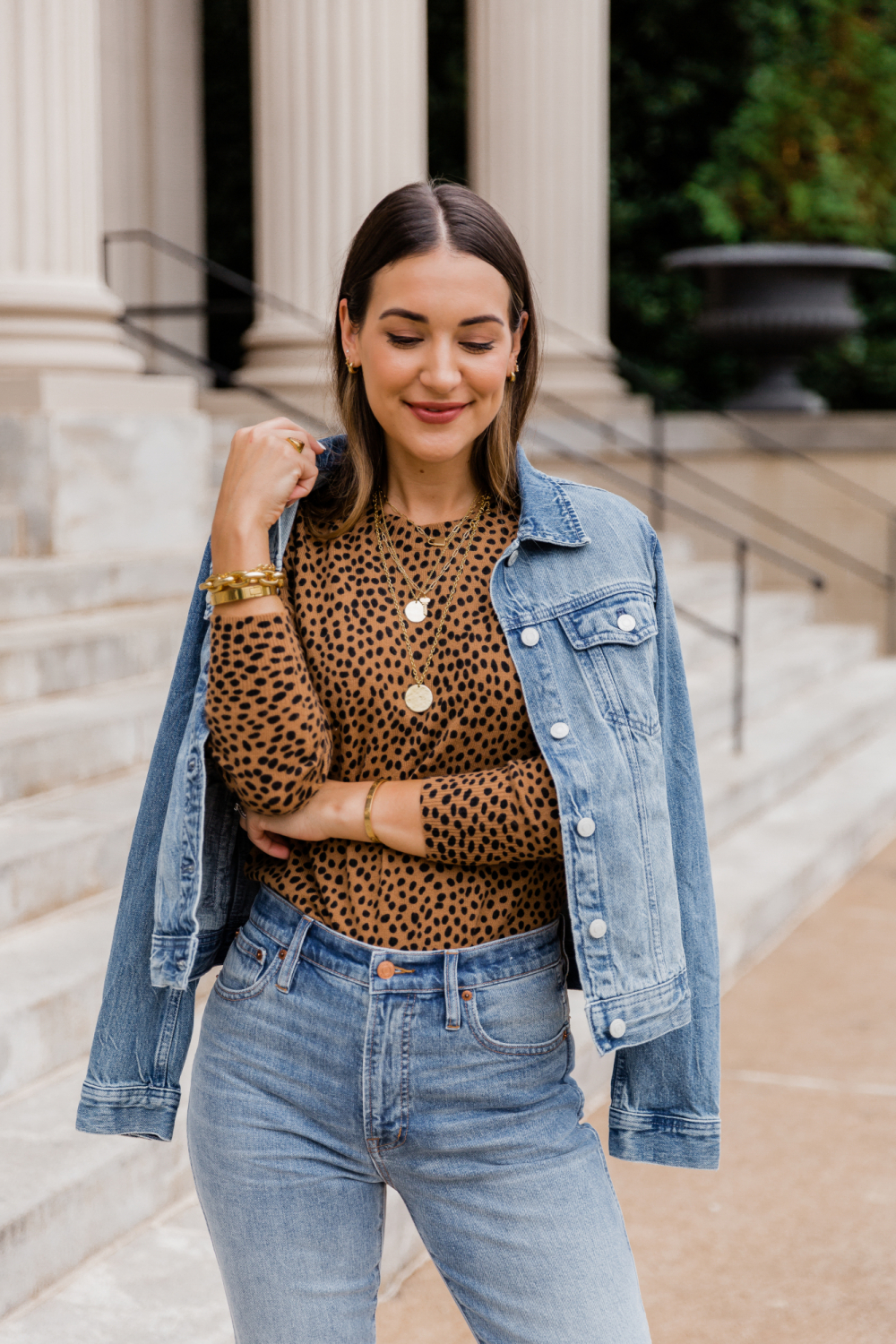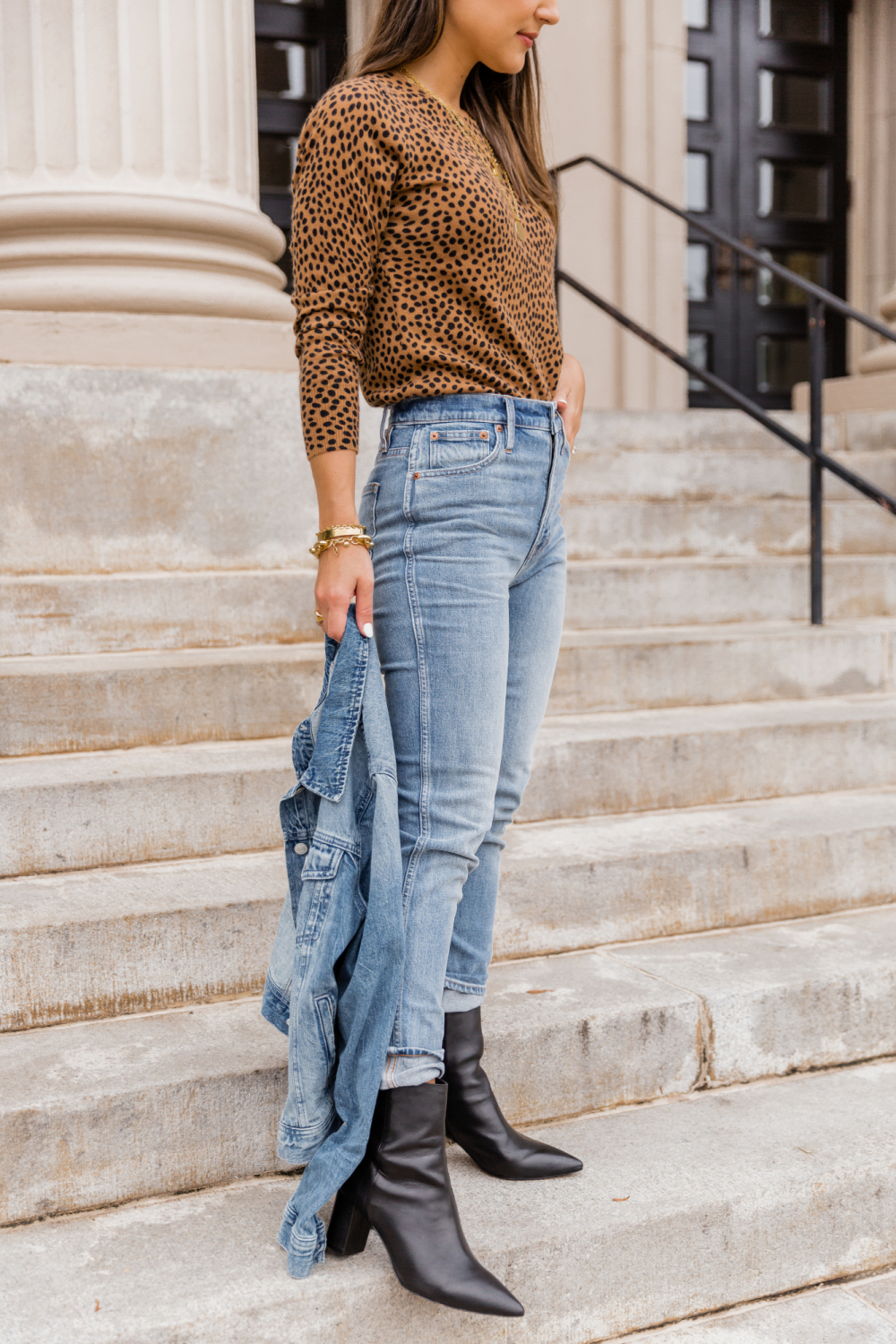 denim, also like these | denim jacket | booties | sweater, also love this one | chainlink bracelet | cuff bracelet | smaller chain bracelet | signet ring | layered necklace | locket and key necklace
Are you cashmere-obsessed or not so much?  Would love to hear your favorite cashmere piece in  your closet.
Thanks so much for reading! XO –