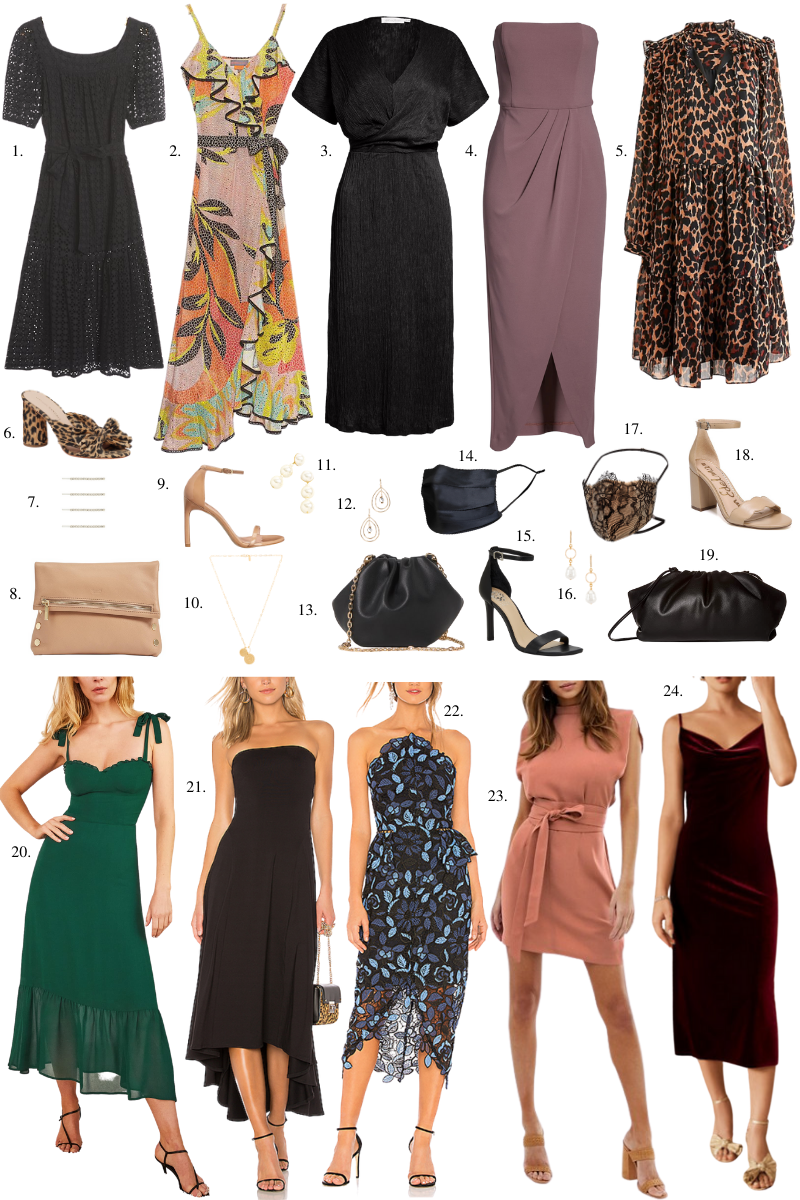 1 | 2 | 3 | 4 | 5 | 6 | 7 | 8 | 9 | 10 | 11 | 12 | 13 | 14 | 15 – almost 40% off | 16 | 17 | 18 | 19 | 20 | 21 | 22 | 23 | 24
Wedding-related posts are always a commonly asked question around here, so much so that if you search "what to wear for a wedding" on this site, you'll find the below posts:
What to Wear to a Spring Wedding
What to Wear to a Summer Wedding
What to Wear to a Fall Wedding
What to Wear to a Winter Wedding
What I'd Wear to a Winter Wedding
What to Wear for Engagement Photos
Wednesday Wish List | Fall Wedding Attire
And some of the above posts are from years past, so while the exact items may not be available online, they're there to serve as inspiration!  We're adding another post to the list today with another round of fall wedding guest dress ideas.
Loving this green number.  I have and love these heels so much – look great with both pants and dresses.  This is a fab dupe clutch that has plenty of space for all of your things.  And how fun would this dress be with strappy heels, otk boots or booties?  Of course, don't forget your evening glam mask.
I also love the idea of jewel tones in the fall and winter.  Some say to stay away from red at weddings, but I don't see why you can't wear red or burgundy.  As long as it's not solid cream, white or ivory – it's on the table in my book!
Of course, before buying anything new, always try to see if there's something that can work in your closet.  You can accessorize a little black dress so many ways.  If there is a way to jazz up something you already own – certainly utilize that first.
I haven't attended a wedding this year nor do I have an invitation to attend one… big shoutout to all the Covid brides out there.  I know it is so stressful and frustrating, so I am thinking of you ladies!
Thank you so much for reading – XO –