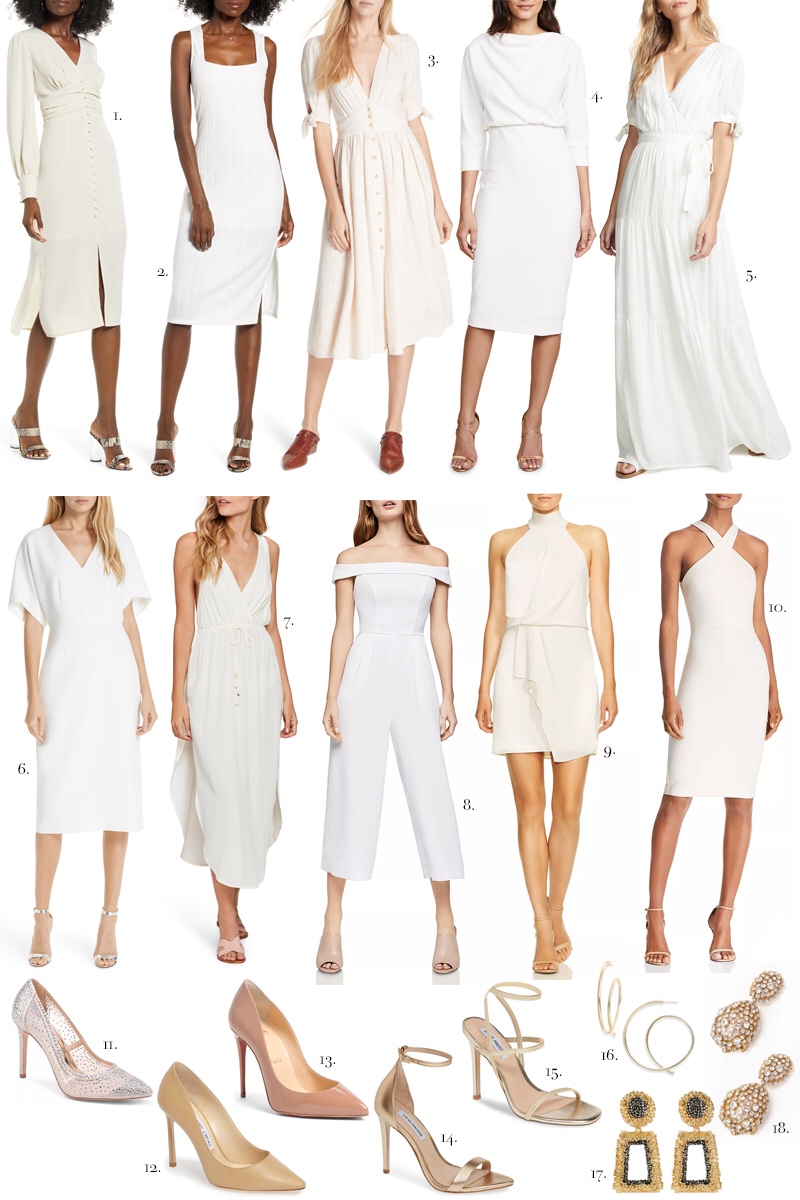 1 | 2 | 3 | 4 | 5 | 6 | 7 | 8 | 9 | 10 | 11 | 12 | 13 | 14 | 15 | 16 | 17 | 18
A question I get quite often is "what do I wear for engagement photos?"  Truth be told, I never actually took engagement photos.  My sister snapped a photo of Christian and myself for our save-the-date and we called it a day.  But because I do get this question so often I wanted to put together a blog post with some ideas.  I'm also sharing my top picks when choosing something to wear for this kind of photo session!
You can also find some couples photos of Christian and me in the "marriage" category of this site that might give you some ideas on poses, framing, etc.
My top tips for selecting something to wear for your engagement photos:
Know what makes you feel confident.  I think it's most important to feel comfortable and confident when you're having your photo taken with your significant other.  Know what silhouettes flatter your body.  Know what makes you stand up straight.
And on that note, it doesn't have to be white and it doesn't have to be a dress.  I picked white and cream dresses above, but that's because that's what I would wear because I feel more comfortable in dresses and skirts than pants.  If you feel the most fierce in a jumpsuit or pants – you do you!  These are YOUR photos.  You're taking the time and money to shoot them, so truly, it only matters that you feel great and love them.
Consider splurging.  One idea would be to buy something extra fabulous you can also wear to a shower or engagement party.  I think these rare special occasions are such a great time to treat yourself because you're going to have the photos to look at forever.  You can save money on the honeymoon wardrobe.
Take photos of yourself in the outfit and see how it photographs before you meet with the photographer.  This can just be a mirror selfie you delete later.  But see how the fabric and cut photograph.  Do you like it?  Are the details that make the dress so special lost when a photo is snapped?  We all know that sometimes things photograph differently than they look in person, and for a photo shoot… no one is going to see what it looks like in person.  It kind of only matters what it looks like in photos.
And the retailers I would recommend perusing in the "white" or "cream" categories would be:  Nordstrom, Bloomingdale's, Revolve, Shopbop, ASOS and Macy's.
I hope that helps some!  If you have any other topics like this you'd like to see on CBL, please let me know in the comments.  Appreciate you guys – XO –