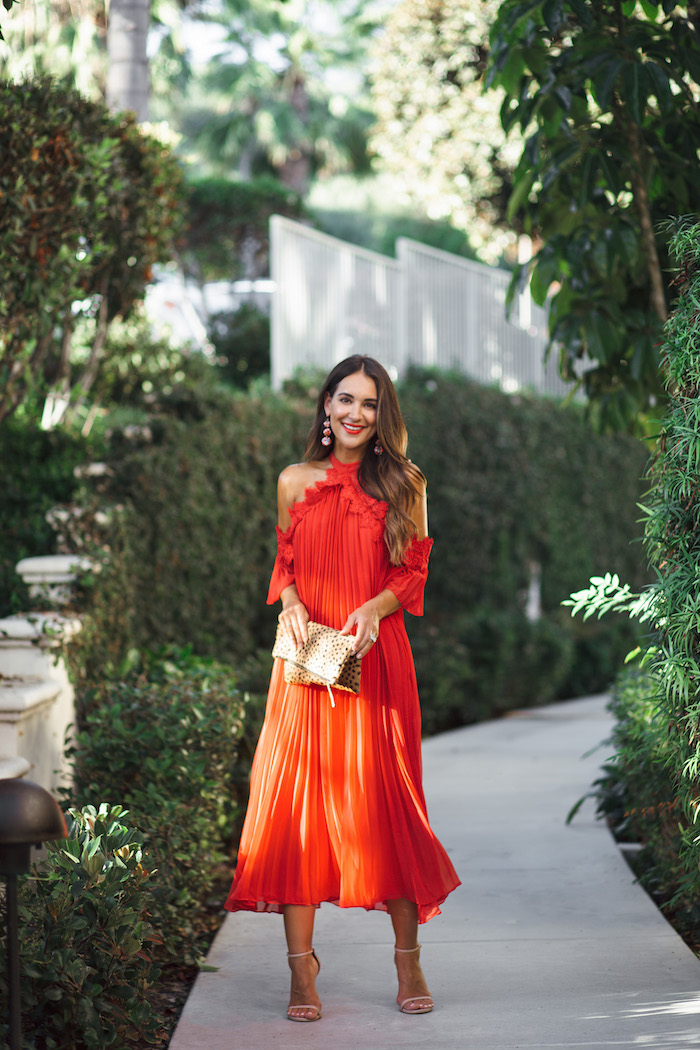 You know, whenever I wear something bright red I think, "I do not have enough red in my closet/life." Is there anything more fun that a bright red twirly dress!?
I laid my eyes on this dress and knew I had to have her. Bright red with floral shoulder detailing, cutouts, pleated, midi… so many good things!  Sadly it sold out within the week (#tragic… but this one is a pretty great second choice), but that's ok because today we're talkin' what to wear to a fall wedding. Nordstrom has SO many gorgeous options, and we're going to dig right in!
When I'm picking something out for a wedding, I always want to be comfortable. At one of my best friend's weddings years ago I wore a bodycon dress. I saw a candid photo of myself dancing in the background weeks later and was like…. yeah that's the last time I'll wear bodycon to a wedding.
In hindsight, I thought I looked great in the mirror but a candid photo of myself not standing up straight, etc. was just not flattering. SO, now I try to wear something that allows me to dance without self-consciousness and eat that piece of cake without worrying about tummy bulge. Basically, I want to have my cake and eat it too!
Nordstrom is without a doubt my go-to for cocktail looks, and this collection of dresses has my jaw dropping! When dressing for a fall wedding, I like to go for bold colors – red, navy, black, mustard yellow, burgundy, etc. Some of my favorite picks right now for fall weddings (don't worry – they're not all red!):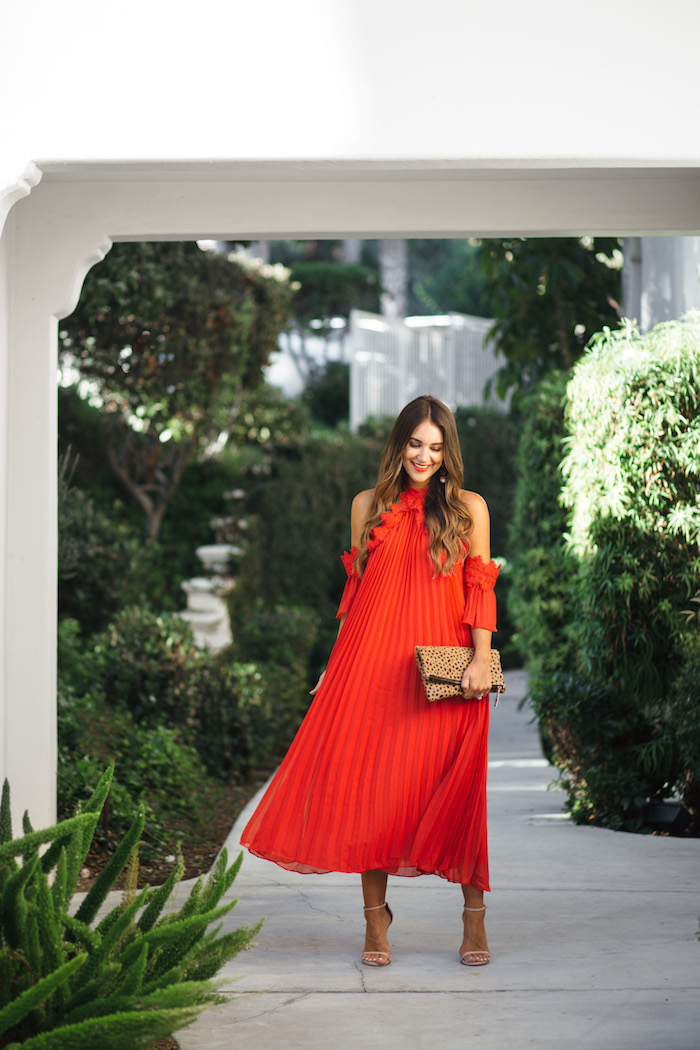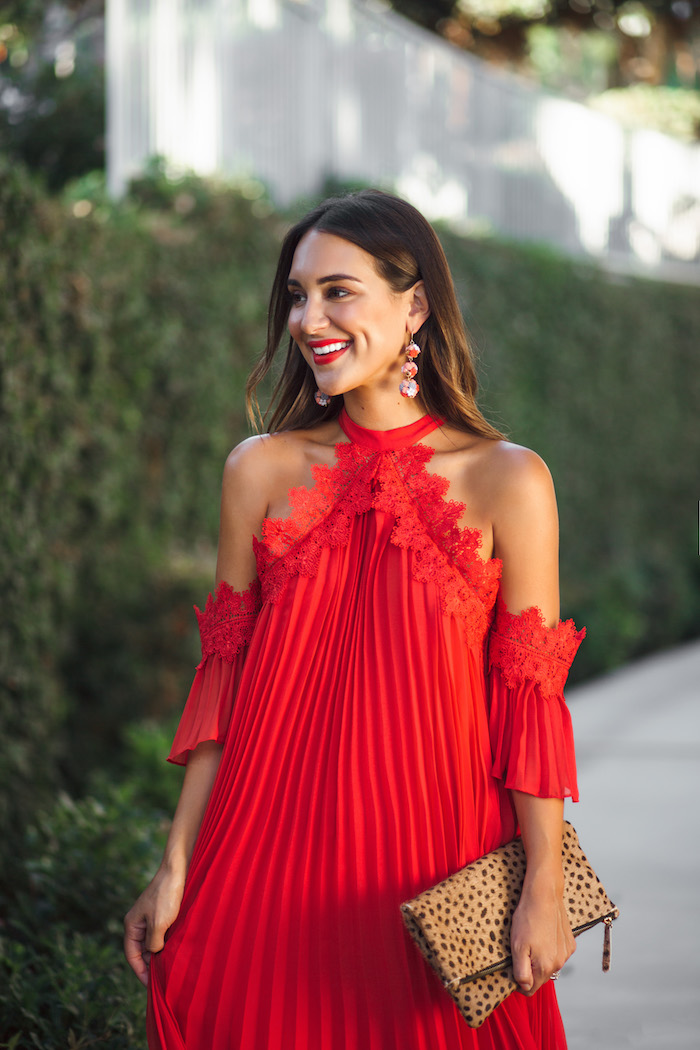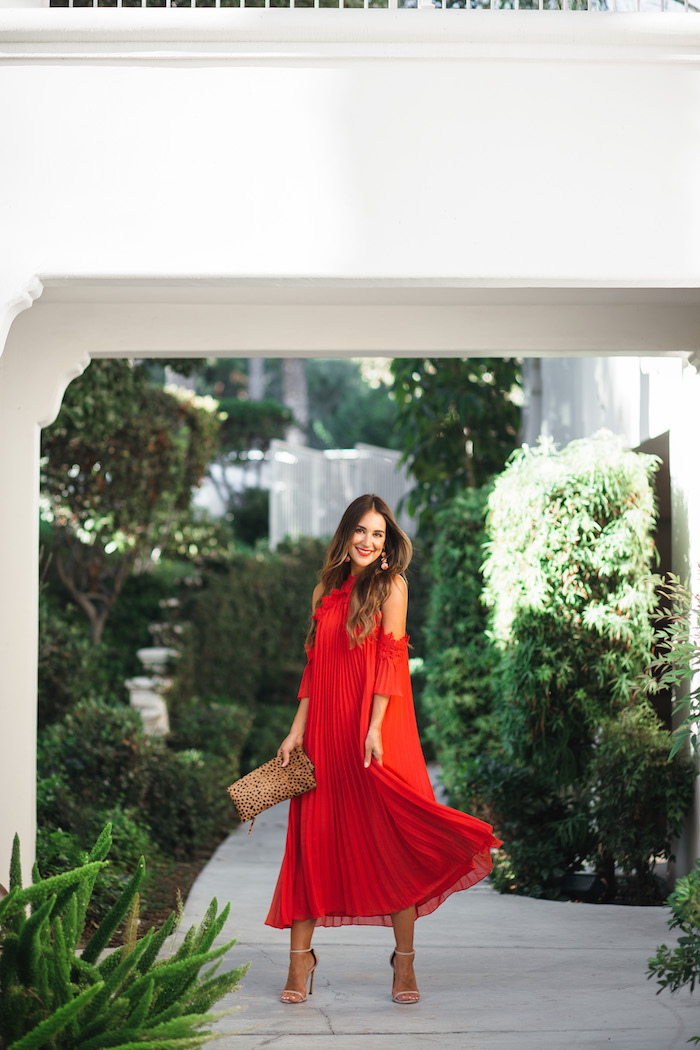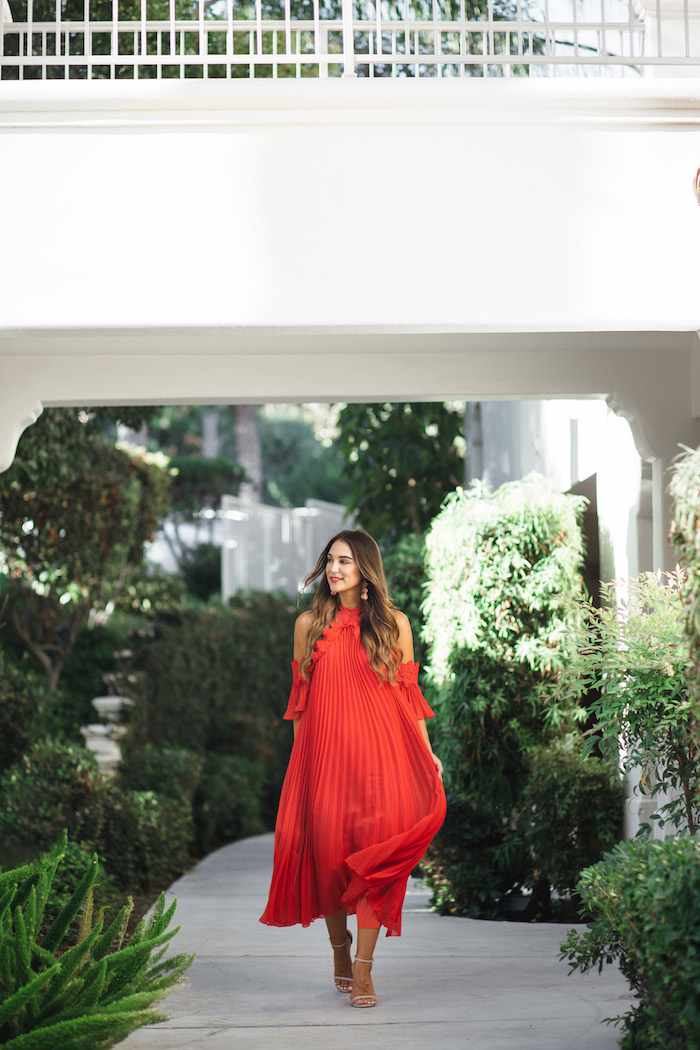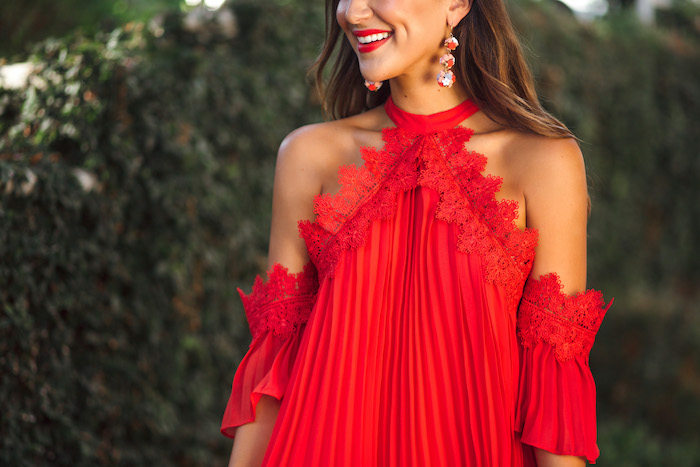 photos by Arielle Levy at Four Seasons Residence Club Aviara
dress, also love this one and this one | heels, similar look for less here | similar bag here, here and here | earrings, also love these | lip in Bad Blood
For my spring wedding tips you can check out this post, and summer wedding tips you can check out this post.
I'll be sharing a few looks from our stay at the Four Seasons Aviara in San Diego over the news few weeks (also mentioned here), and looking at them just has me dying to go back! If you're in SoCal, this is the most gorgeous tucked away private club. Their restaurant and spa are open to the public, so you can even just go to check it out yourself!
Brought to you by Nordstrom