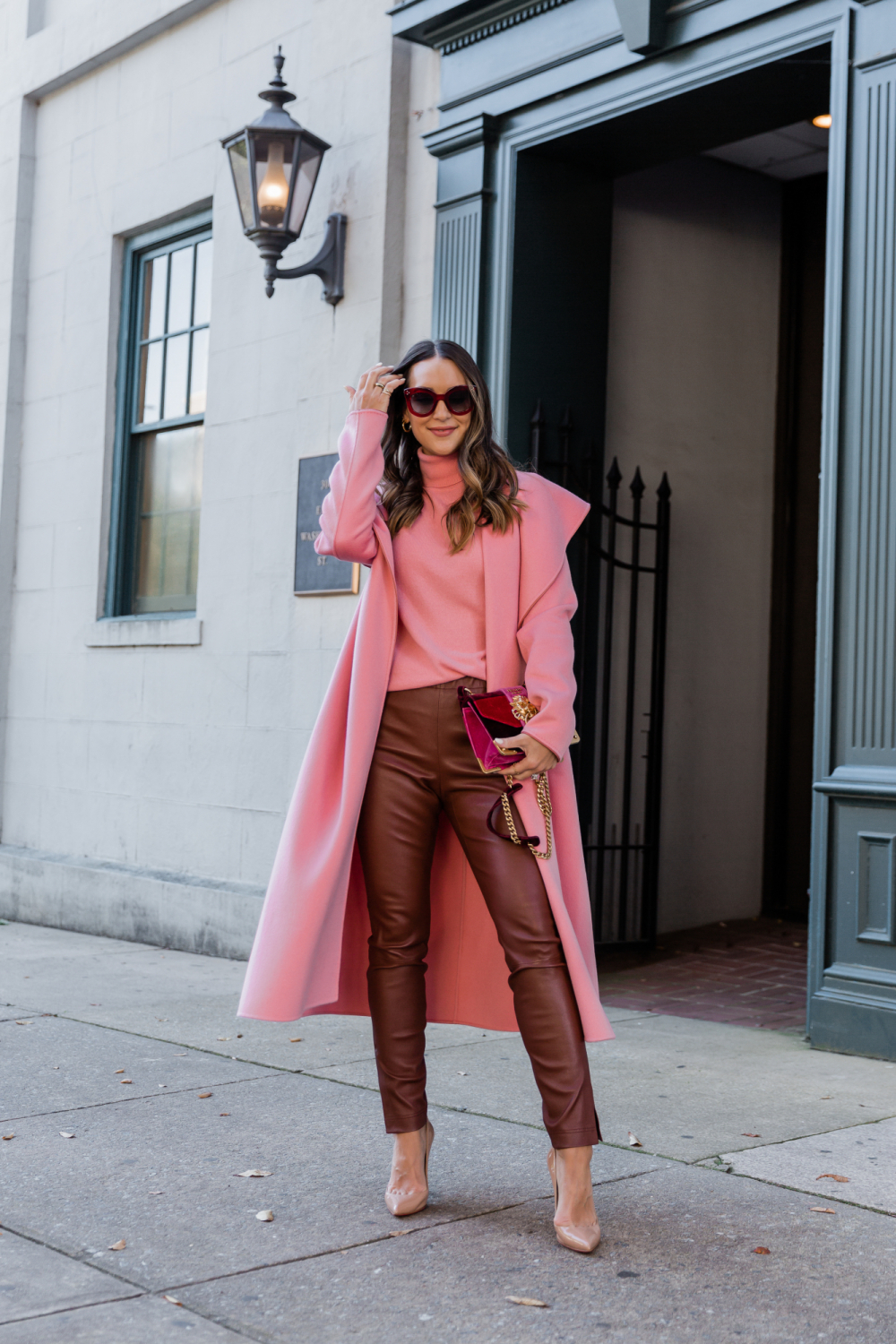 On Friday I shared some photos of this look, and I knew I would want to share a follow-up post because I felt it was just that good.  Pink and burgundy.  Why have I not been pairing these two together all of my life?
This exact look, accessories included, are linked below.  Cashmere and leather are undoubtedly investment pieces.  They are the types of items you save up for, splurge on and treasure for decades.  The leather coats and pants I own?  I'll never replace as long as they fit.  In fact, the more worn in they become the better they become.  Which is part of what makes them worth the investment.
This exact look is to serve inspiration for fall.  To inspire you when shopping and pairing things together this season.  Take inventory of the pieces you have, and what you might be missing that would complement the pieces you have.  Maybe you are rich in sweaters but could use an edgy pair of pants to switch up your usual denim.  Perhaps a pair of leather pants are just what you need and you're going to save up for Cyber Monday.
Or maybe you are a mostly neutrals girl and want to add a pop of color for times you feel more feminine.  A pink cashmere turtleneck?  What's not to love!?
Let's get inspired for a new season of texture, layers and color palettes.  Yaaasss, honey!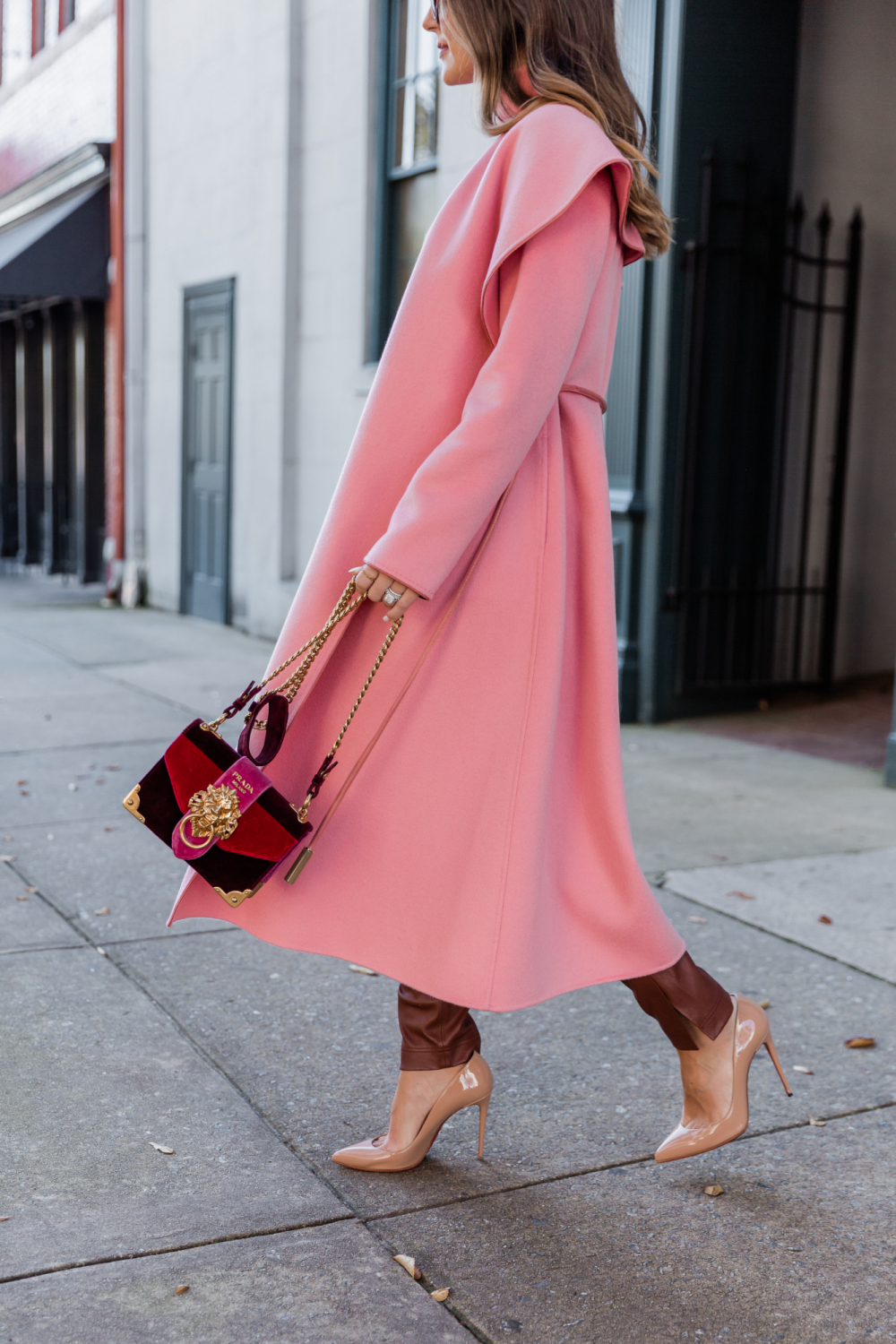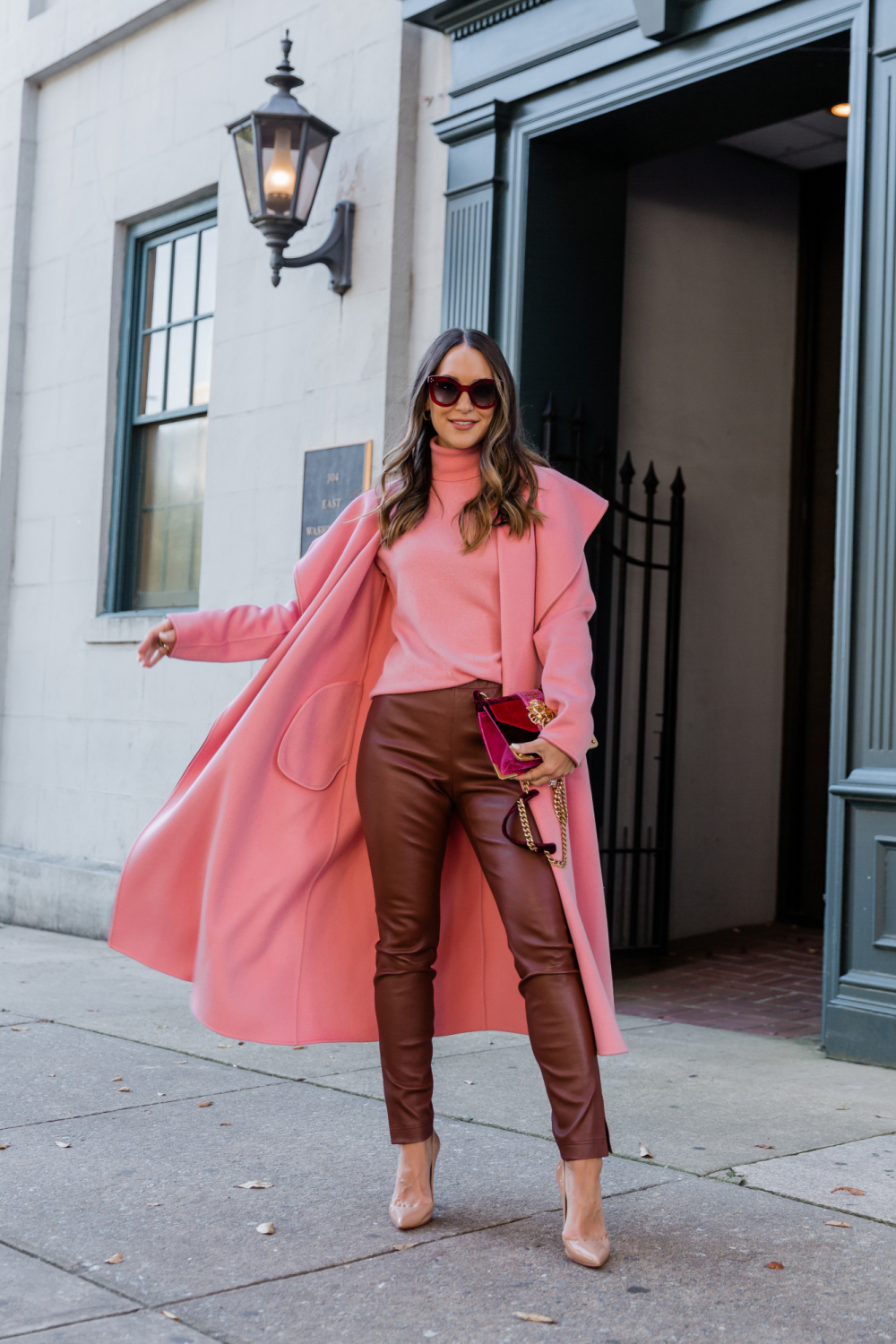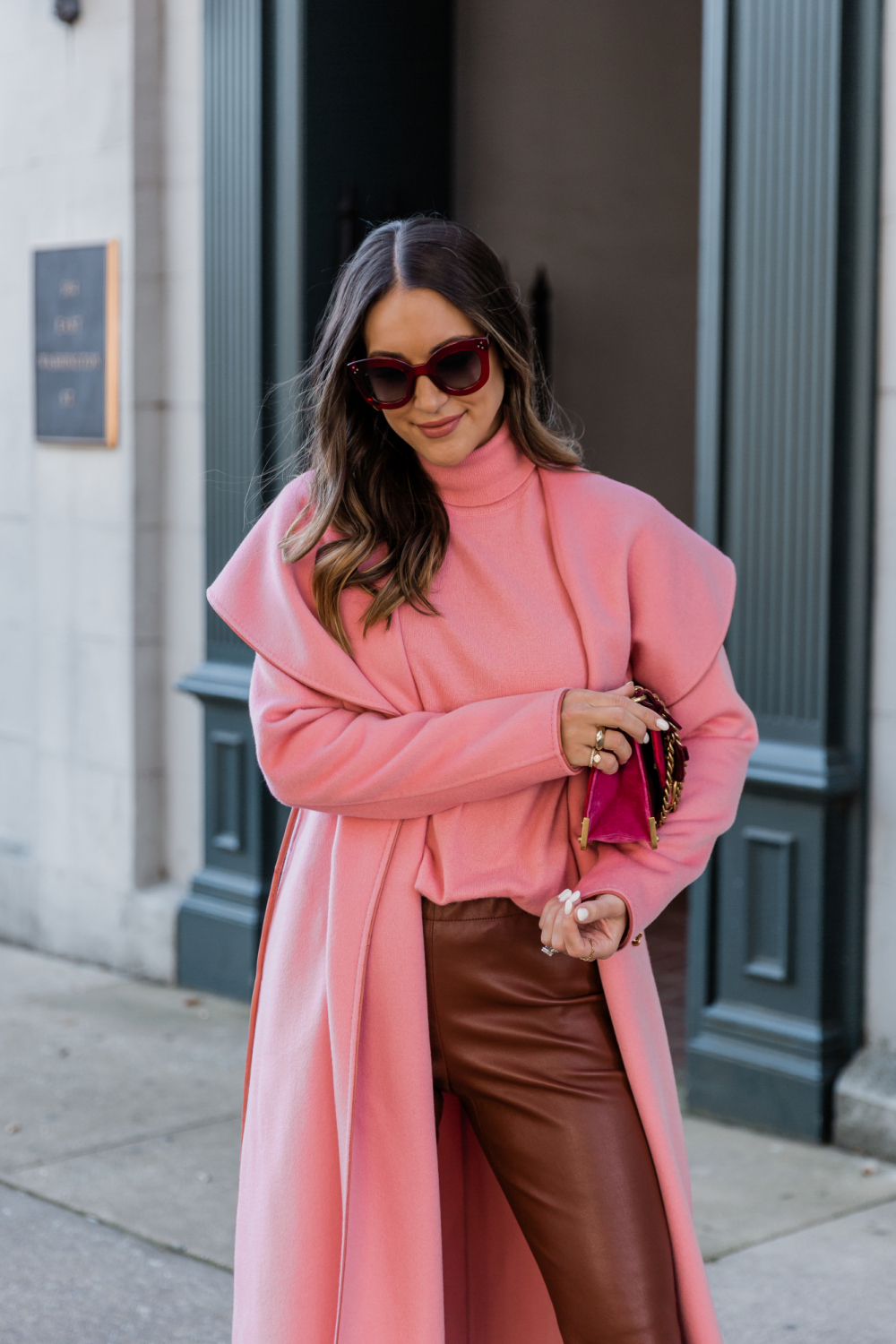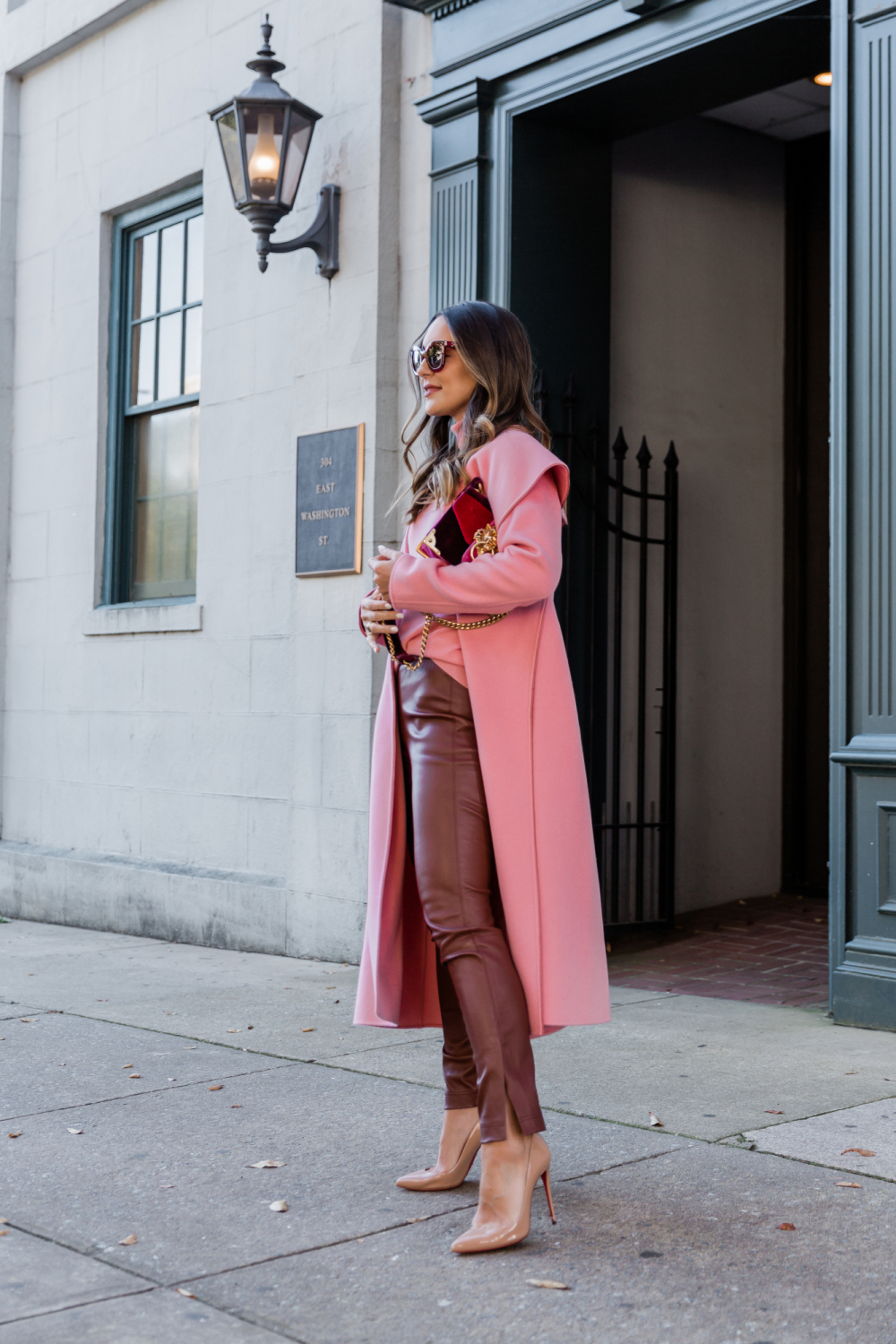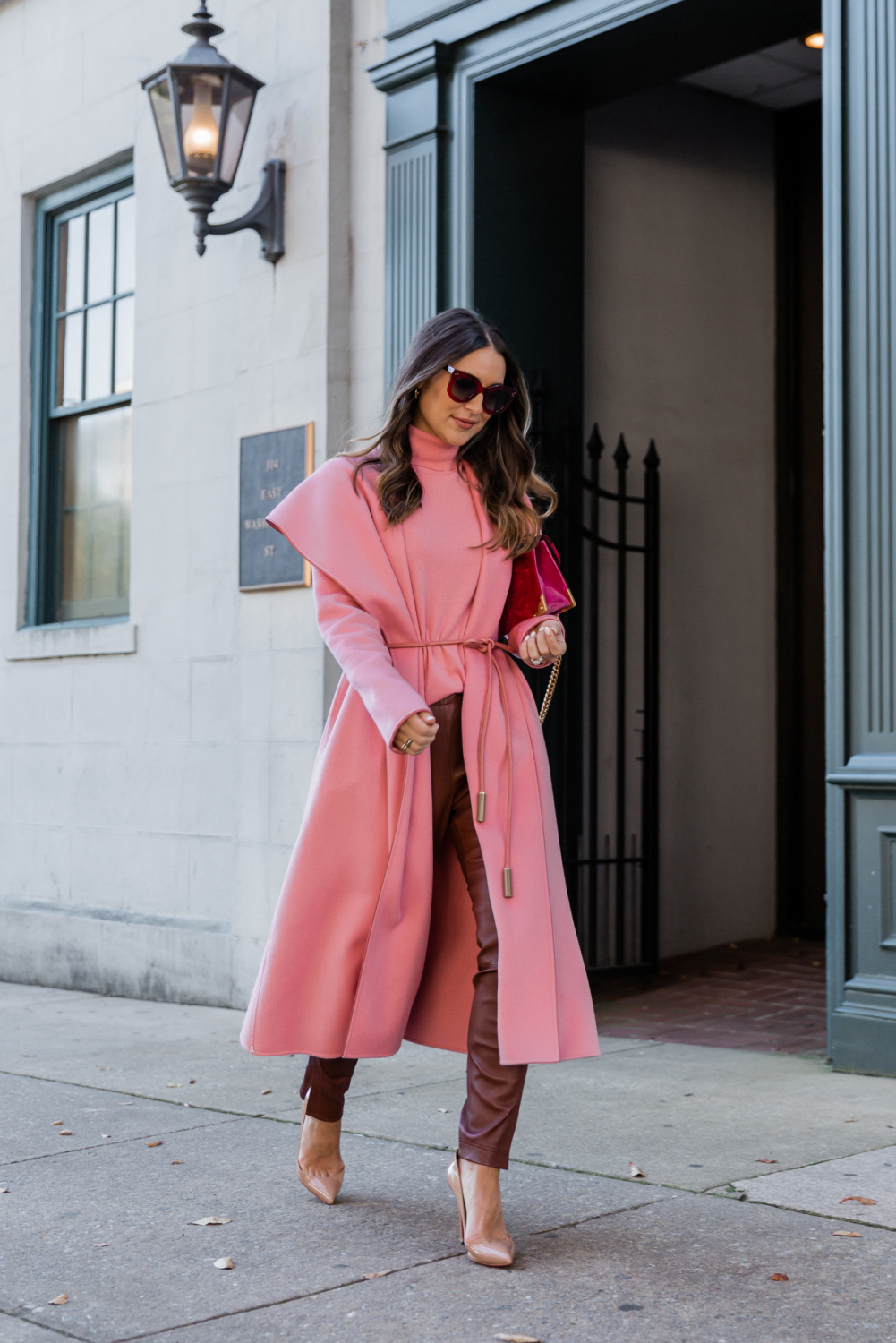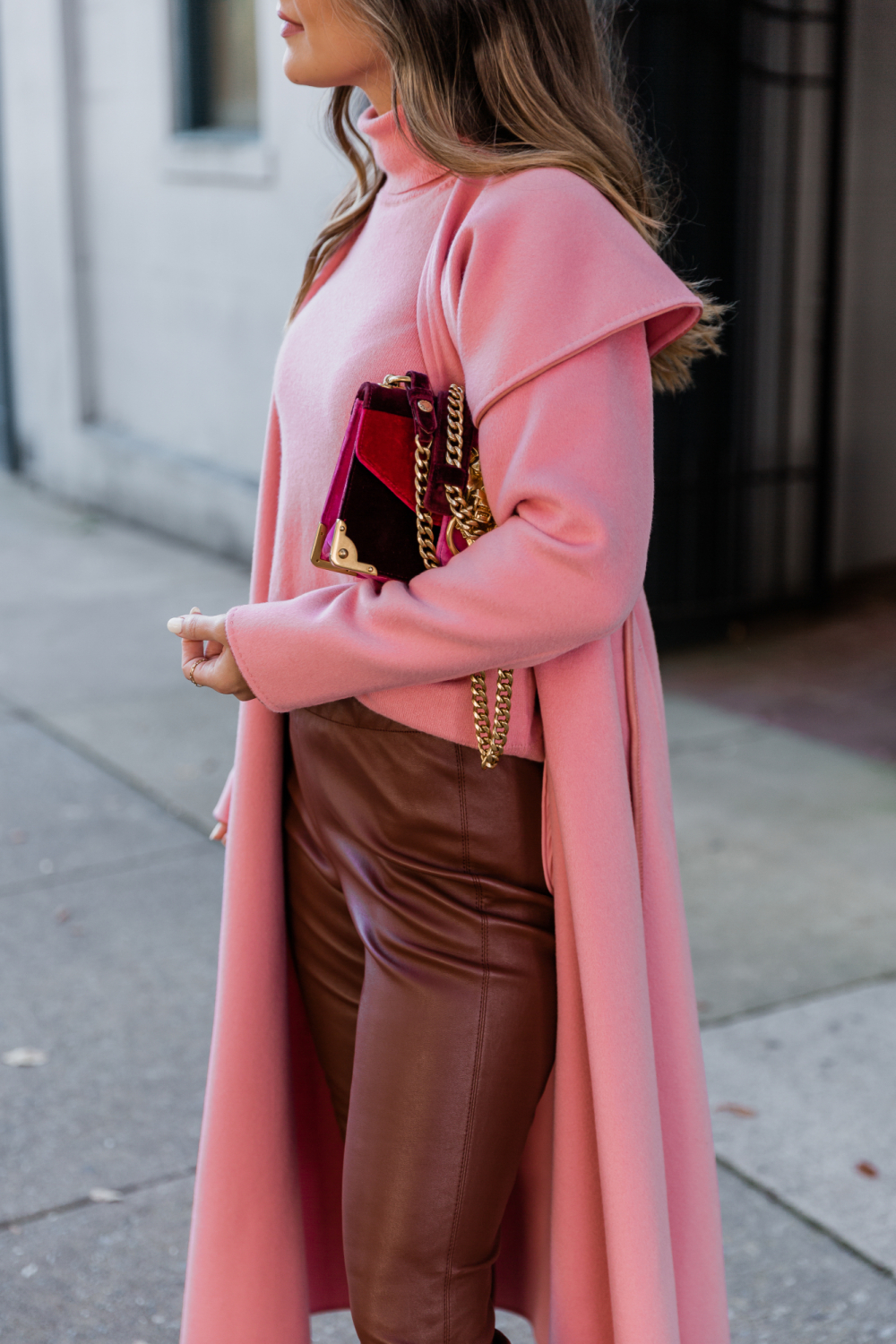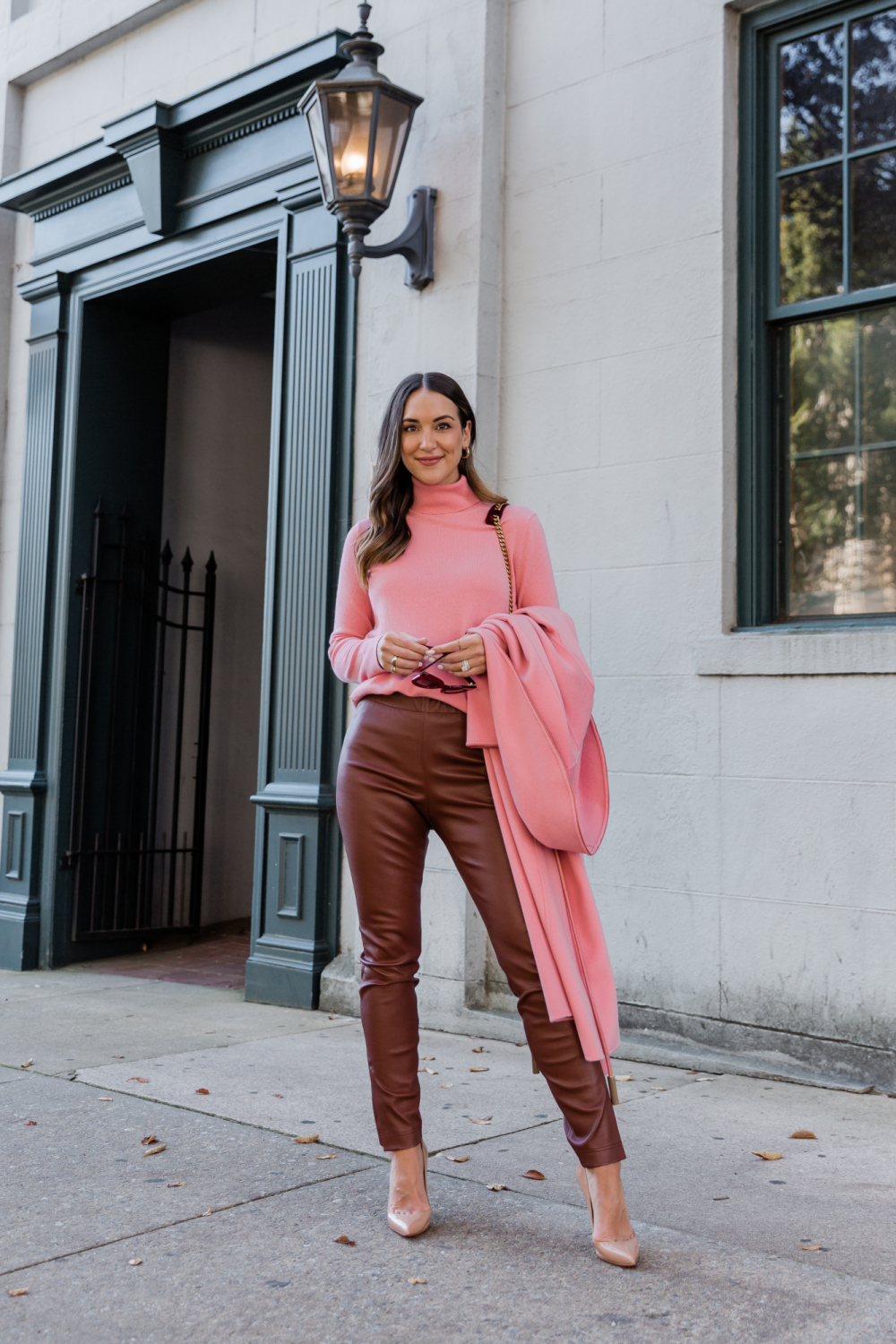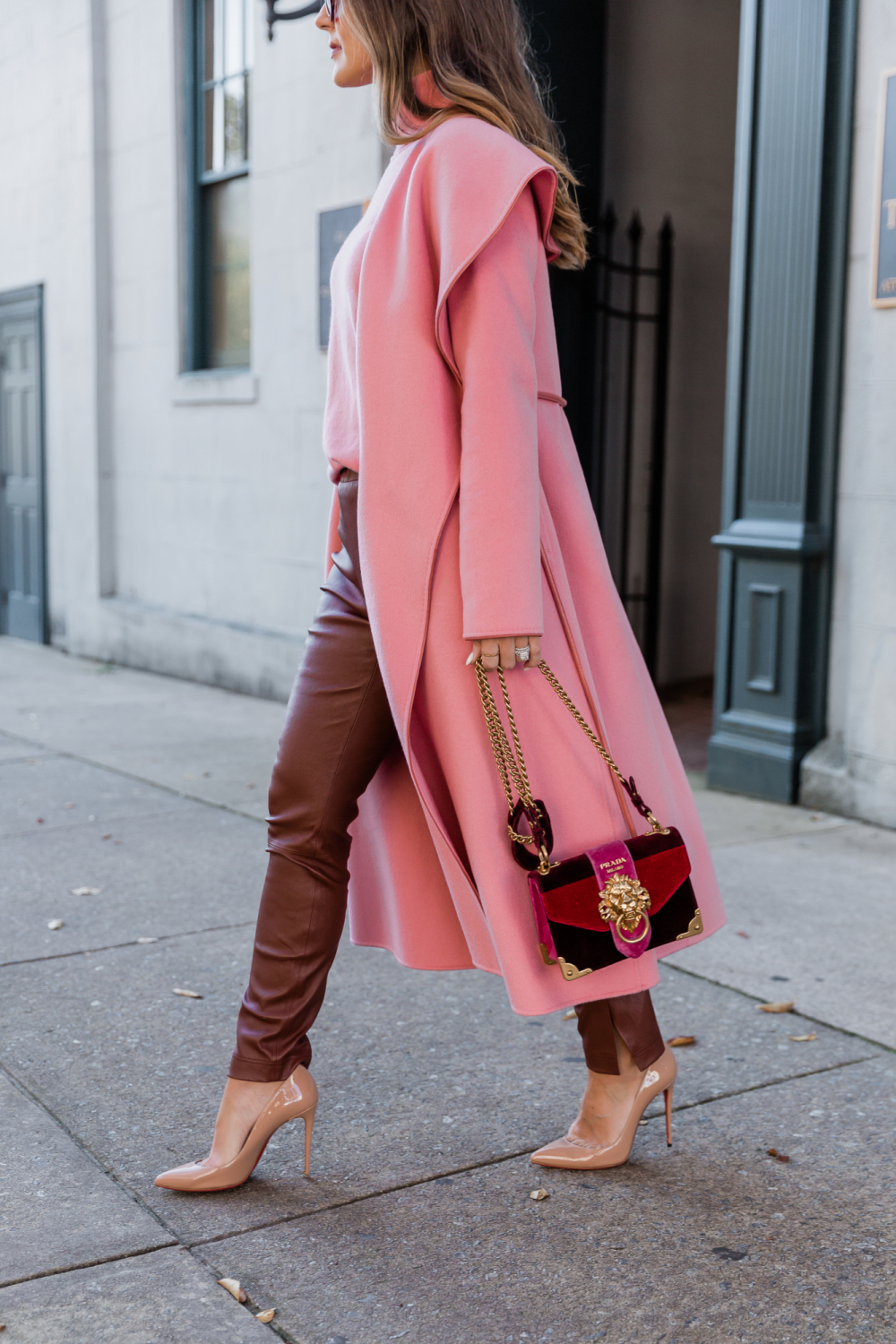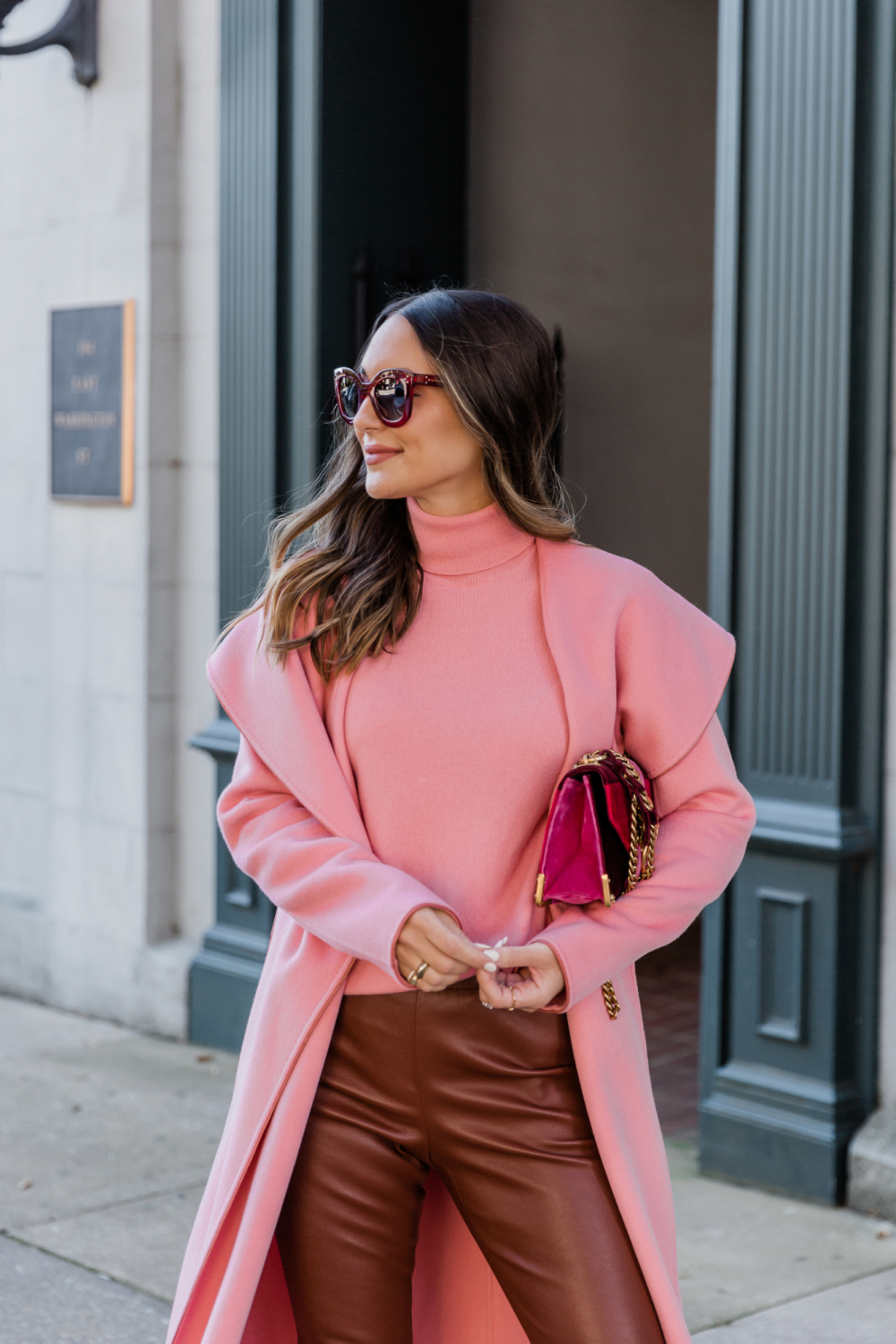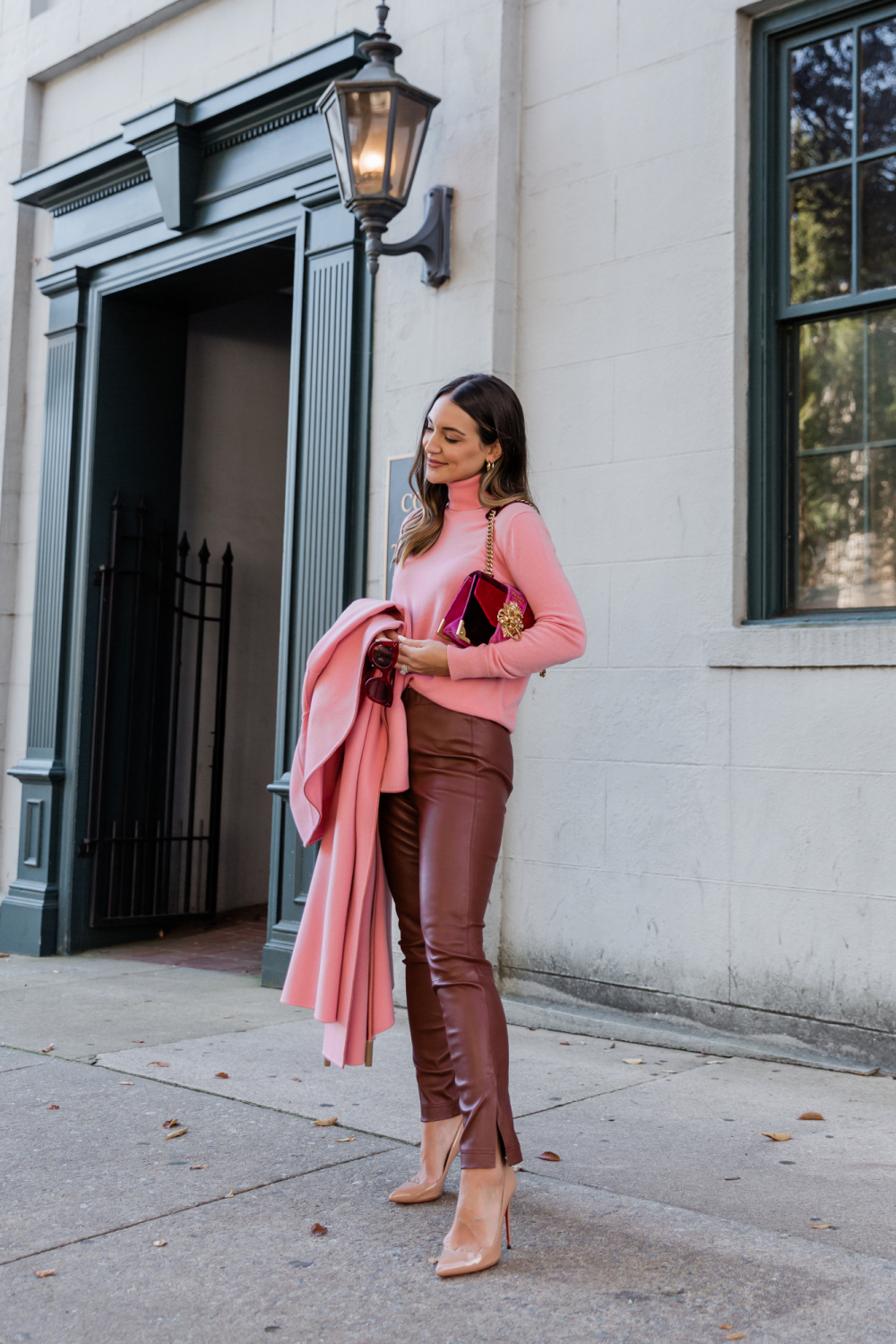 luxe cashmere coat | cashmere turtleneck sweater | skinny leather pant | sunglasses | bag – Prada, similar styles here and here | hoop earrings | heels, similar style for less here
Thank you so much for reading.  Would love to hear what's inspiring you for fall!  XO –