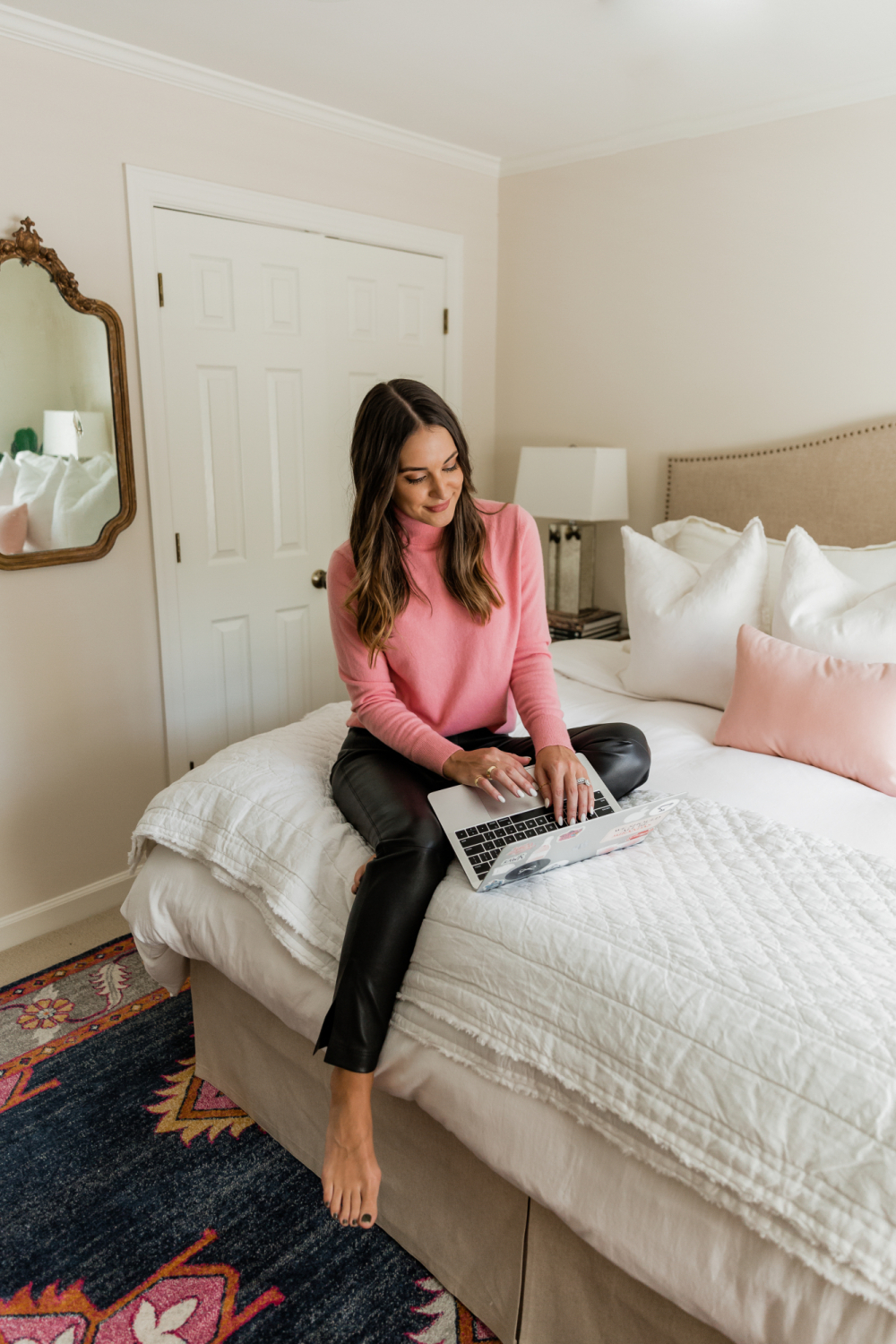 I know you guys are just as excited as I am to mix up your looks with some seasonal pieces, and today I am sharing three stylish and ultra chic statement looks with Lafayette 148, available at Neiman Marcus.
If you have a store near you, you can mask up and check out these gorgeous pieces in person.  If not, it's so easy to shop online and you can find all of these pieces there as well (links above each look) or you can consult with a complimentary Digital Style Advisor after taking a short quiz.
Let's get right into it –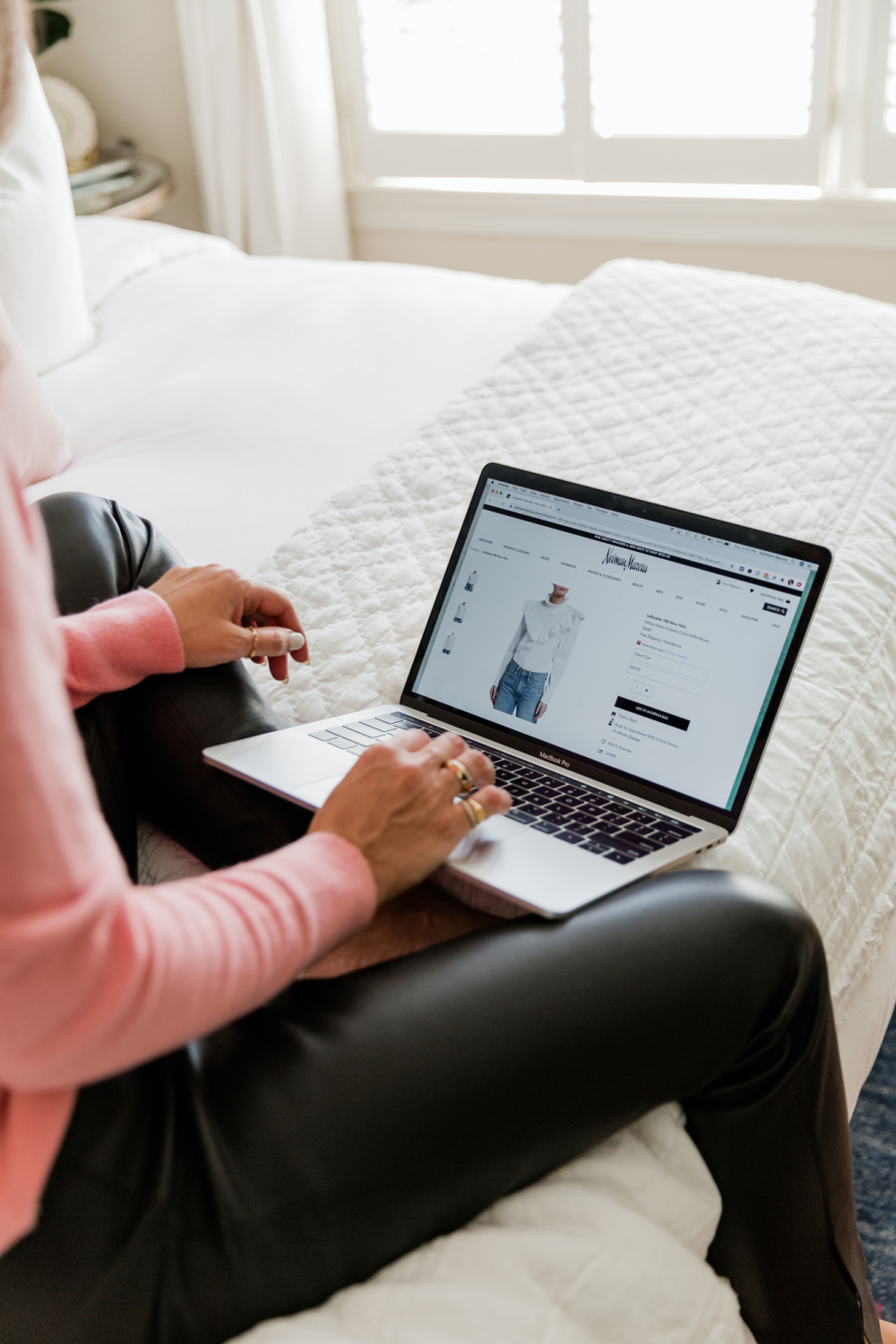 Look One: Pink + Burgundy
A color combination that perhaps is a bit unexpected but wow, do they make a statement together!  Pairing cashmere and leather give a texture contrast that feels as luxe as it looks.
This cashmere wrap coat has a weight that feels really versatile.  And in pink, it can easily carry you from fall into spring.  The pants have a very comfortable elastic band, an ankle slit that makes them much easier to get on and off than most leather pants and also come in black.  I know I'm going to love, love, love them.  The cashmere turtleneck would be just as fabulous with jeans, but the monochromatic element with the coat is just, chef's kiss.
ashford luxe cashmere coat | cashmere turtleneck sweater | murray skinny leather pant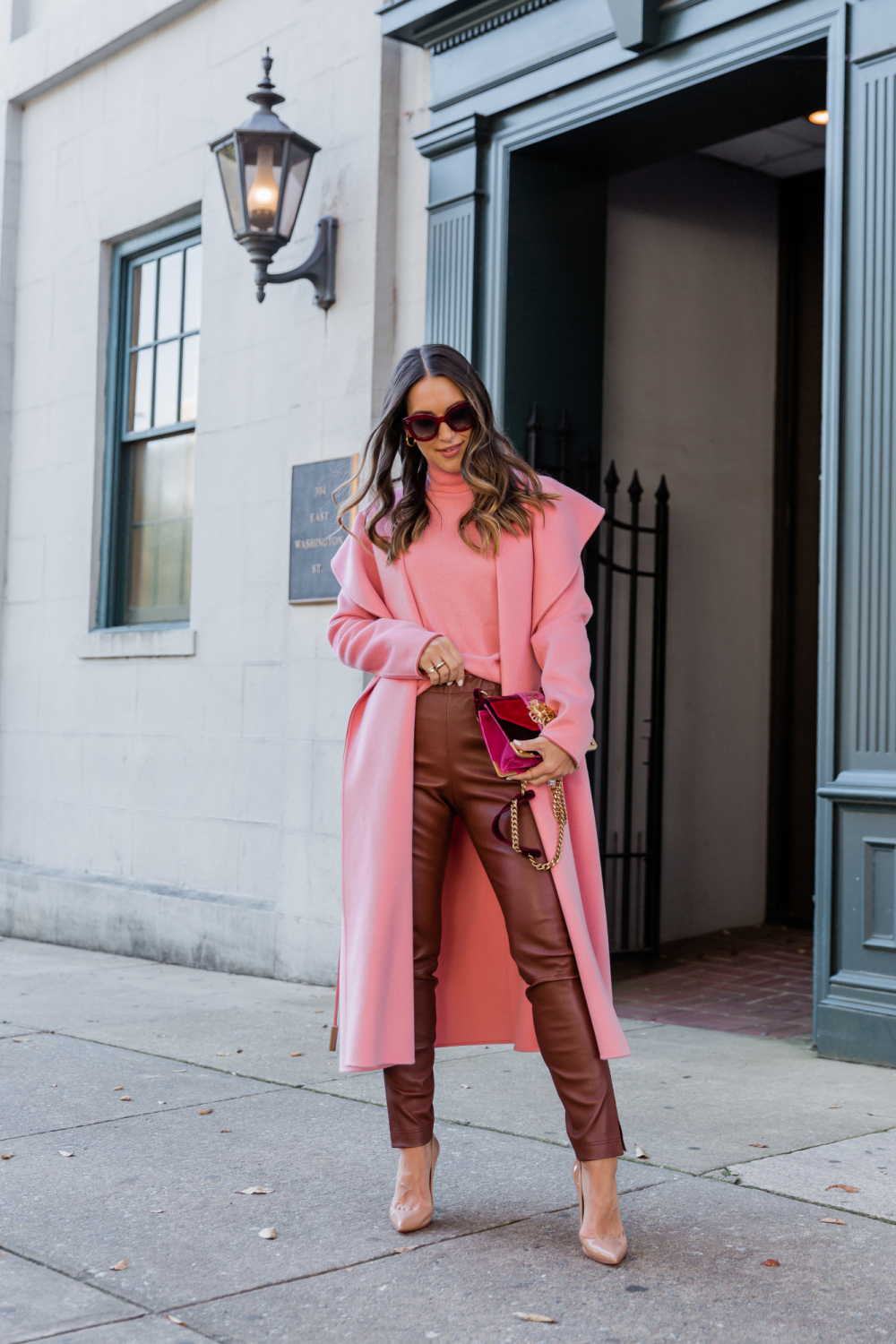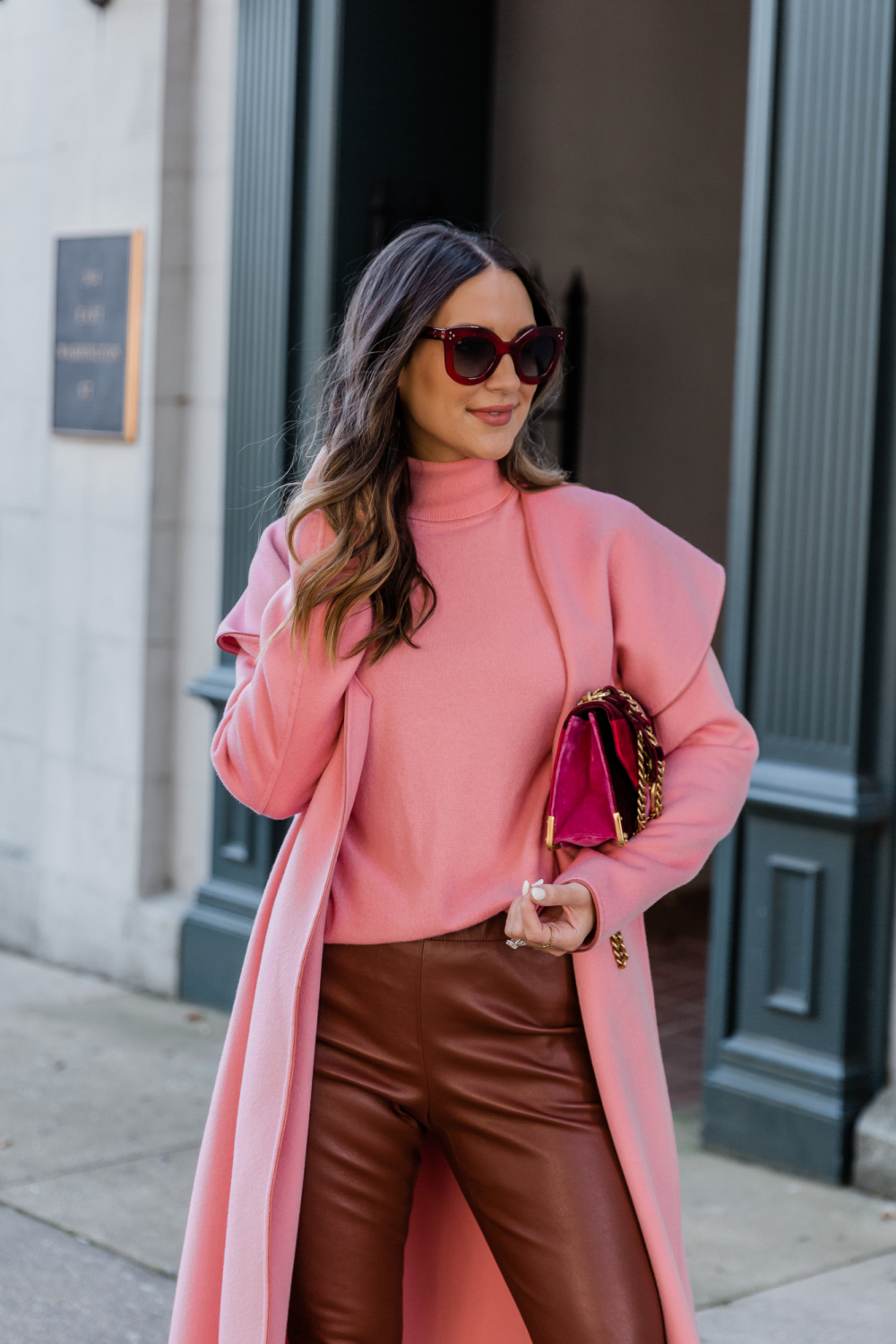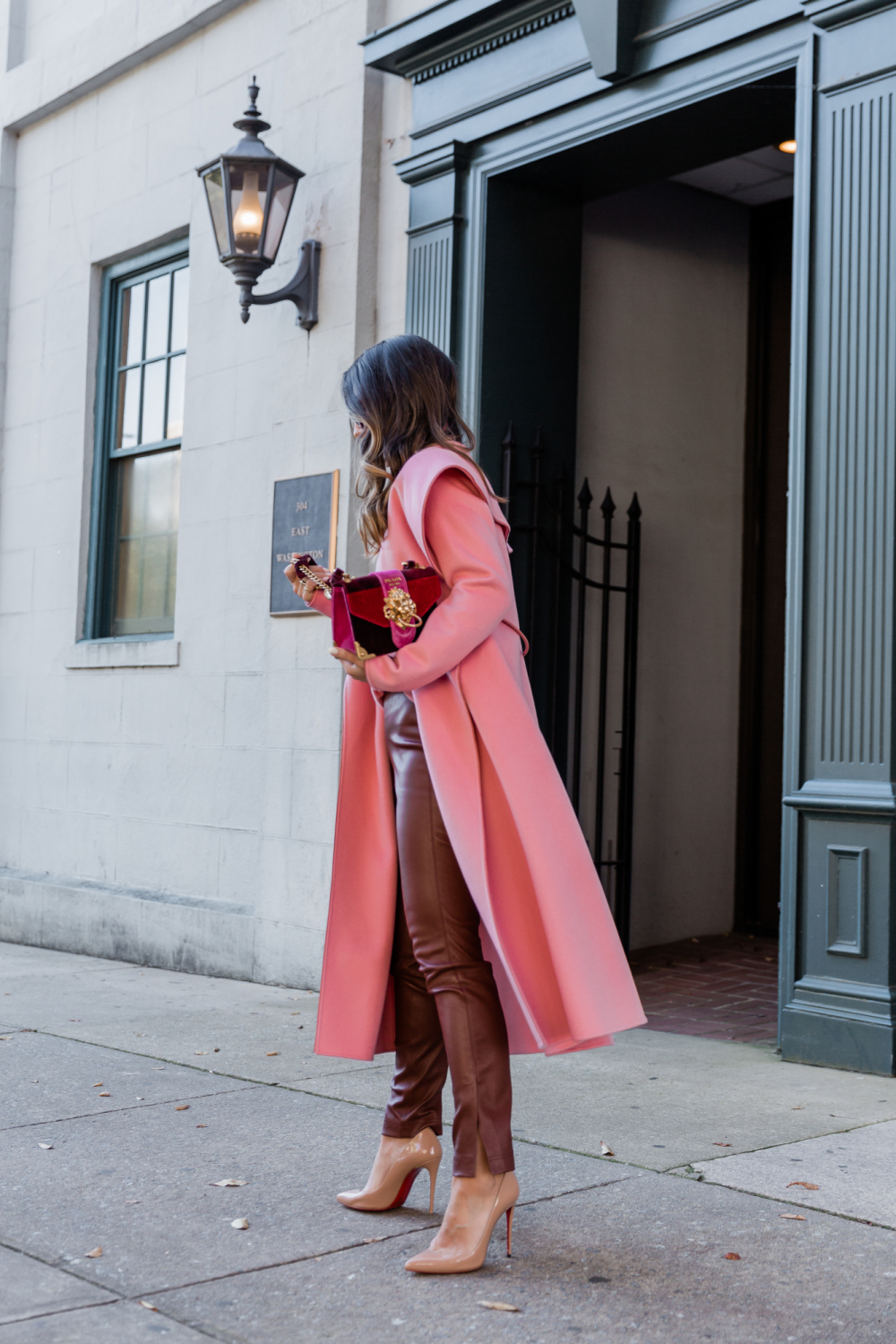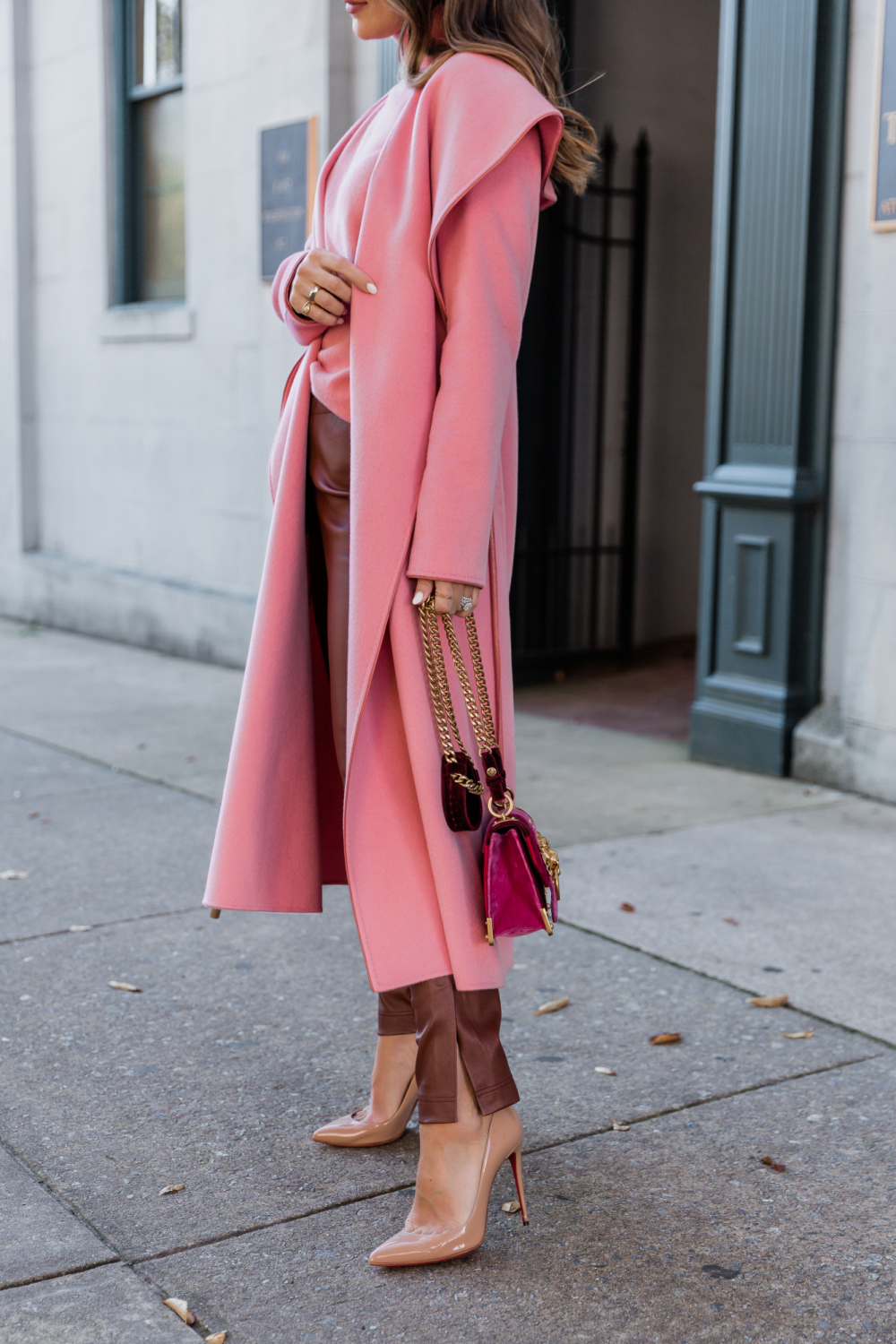 Look Two: Sleek and Chic
There are some outfits that have attitude just in the way they present themselves.  This is definitely one of them.  When it's appropriate, I think this would be such a great look for drinks with your girlfriends or even a holiday party with some silver, gold or sparkly jewelry.
It's edgy yet polished, and the top and pant still really bring a statement when paired separately.  In fact, I have another post coming with these pants styled a bit more casually.  Stay tuned!
davies supple napa lambskin blouse | gold L beam buckle leather belt | vestry supple napa lambskin ankle pant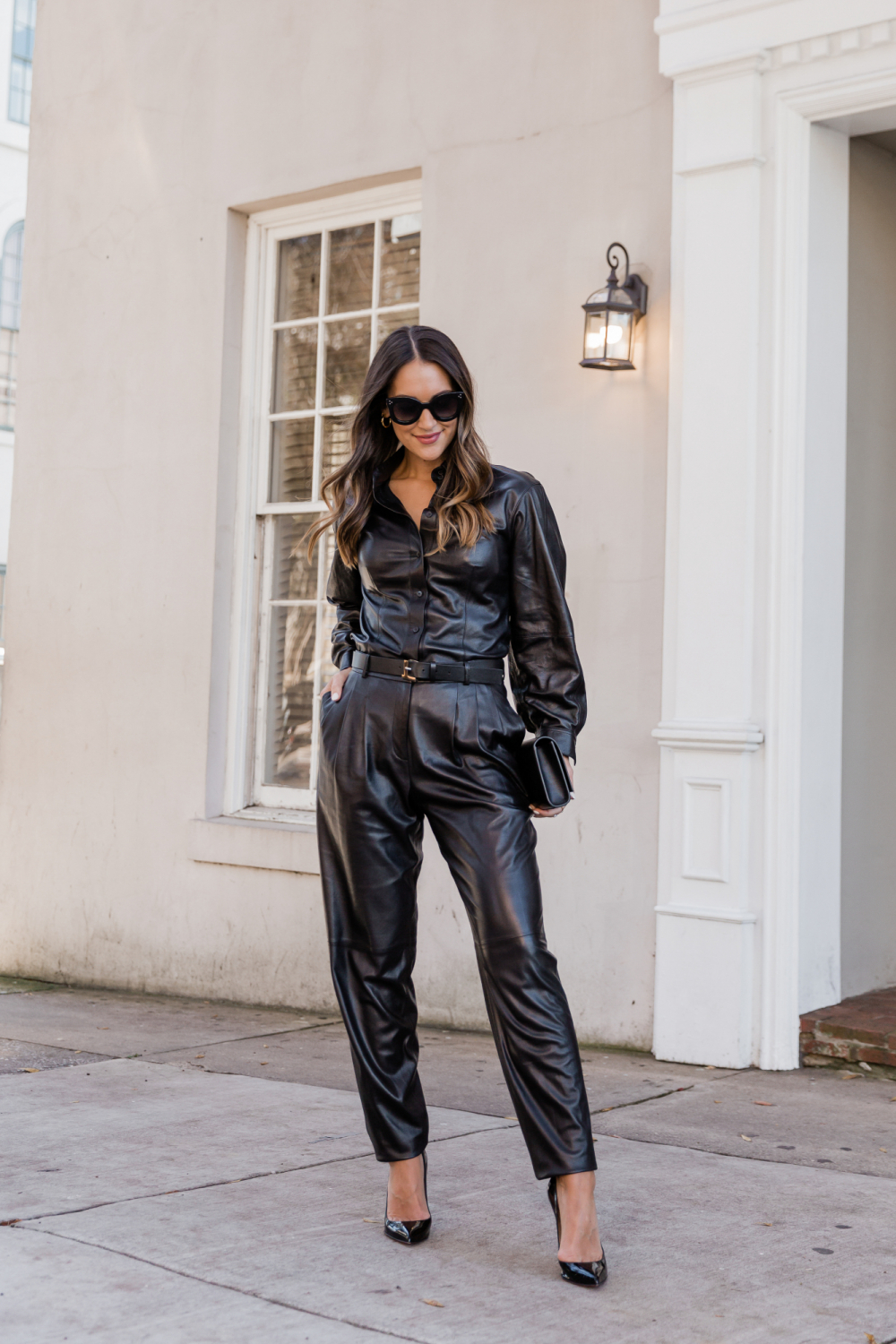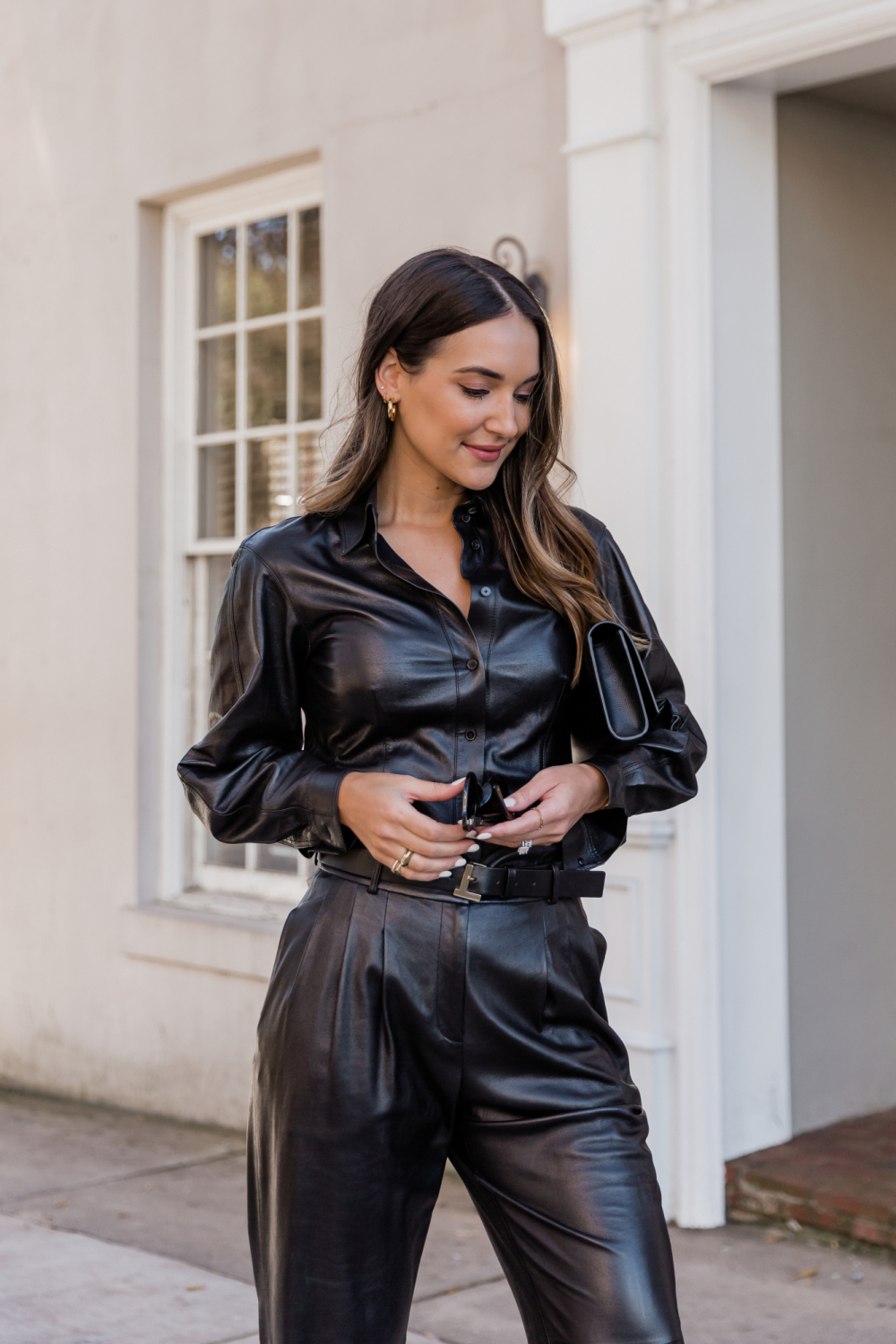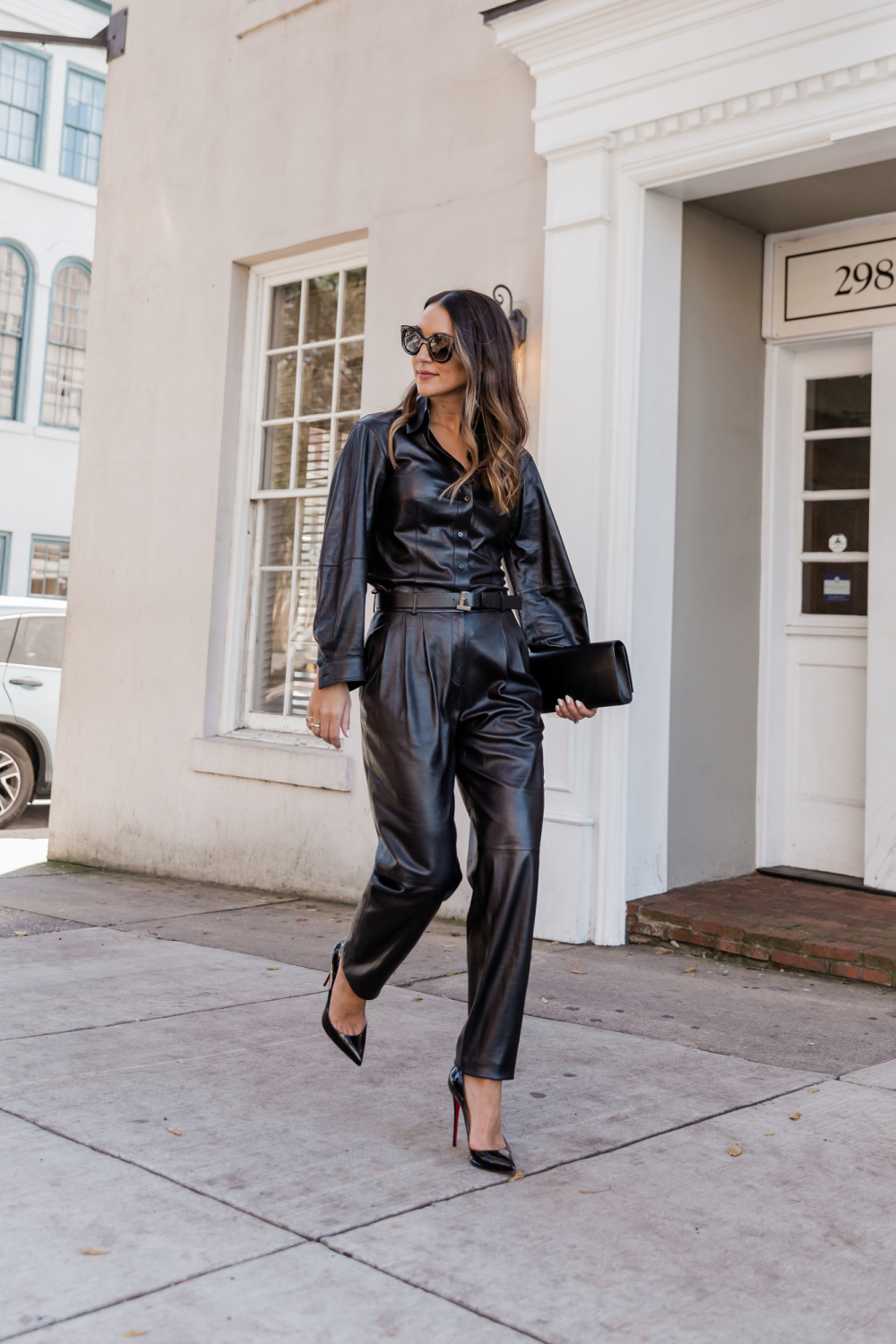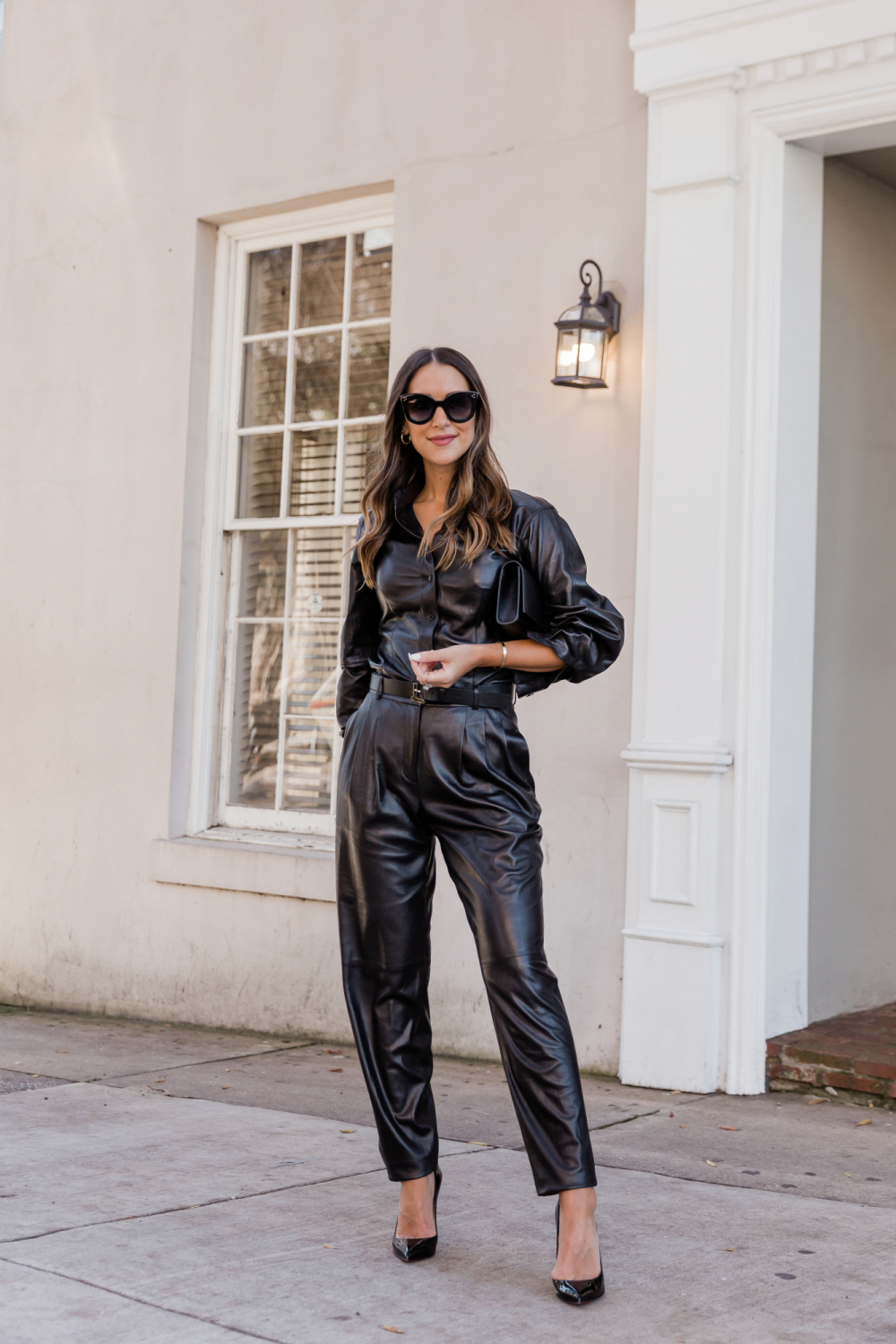 Look Three: Statement Blouse 
When I'm getting dressed for a dinner or event, I often remind myself that most are only looking at you from the waist up.  Even in meetings, Zoom or in-person, your waist-up look is what makes the impression.  Therefore, I try to focus on pieces that show my style and personality in blouses, jewelry, the top of dresses, etc.
This Lafayette 148 shirt really brings the fun upfront.  It also comes in black and a plaid that are beautiful as well.  I have another blog post coming that styles this white version a little edgier – coming soon!
sculpted cotton ruffle blouse | denim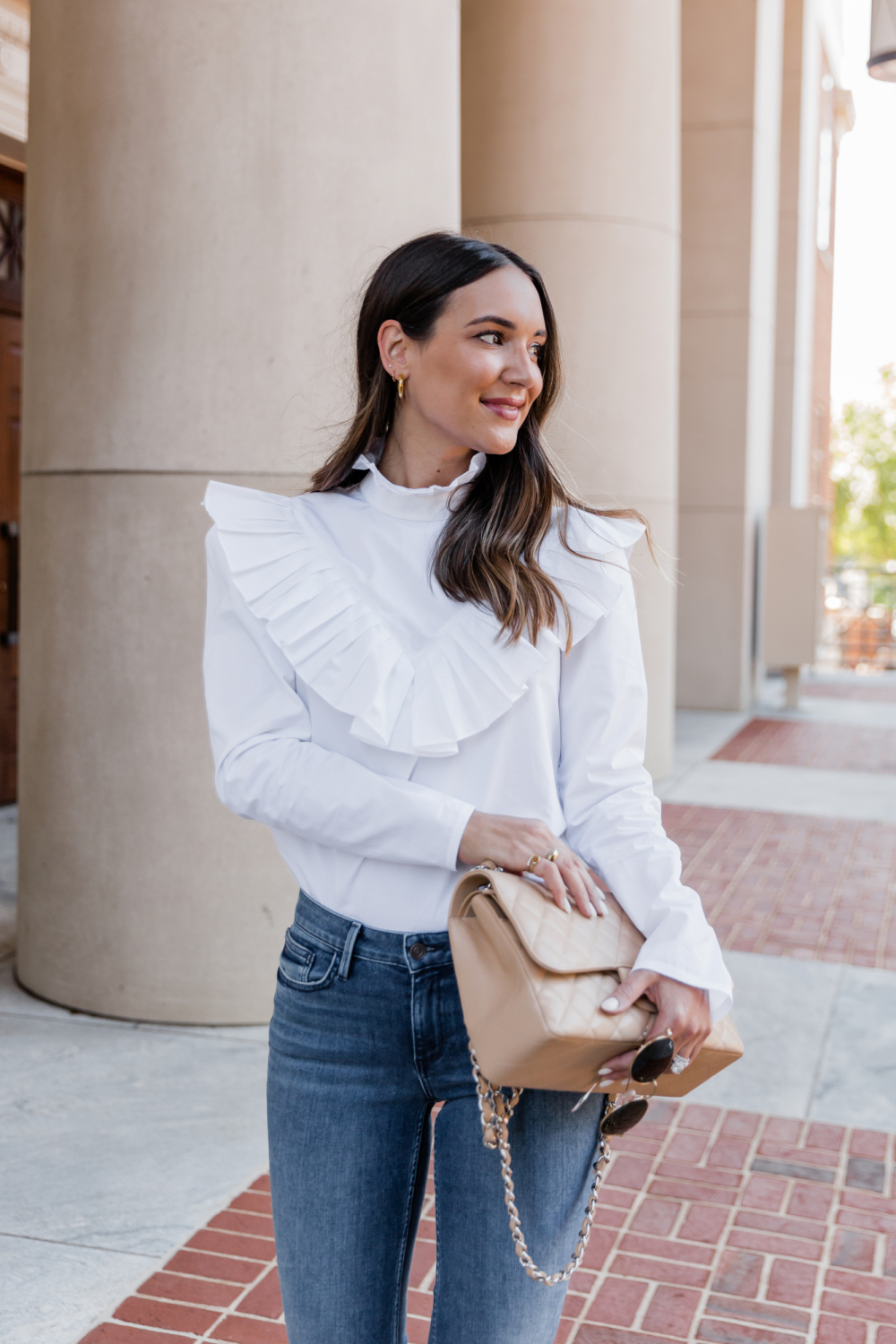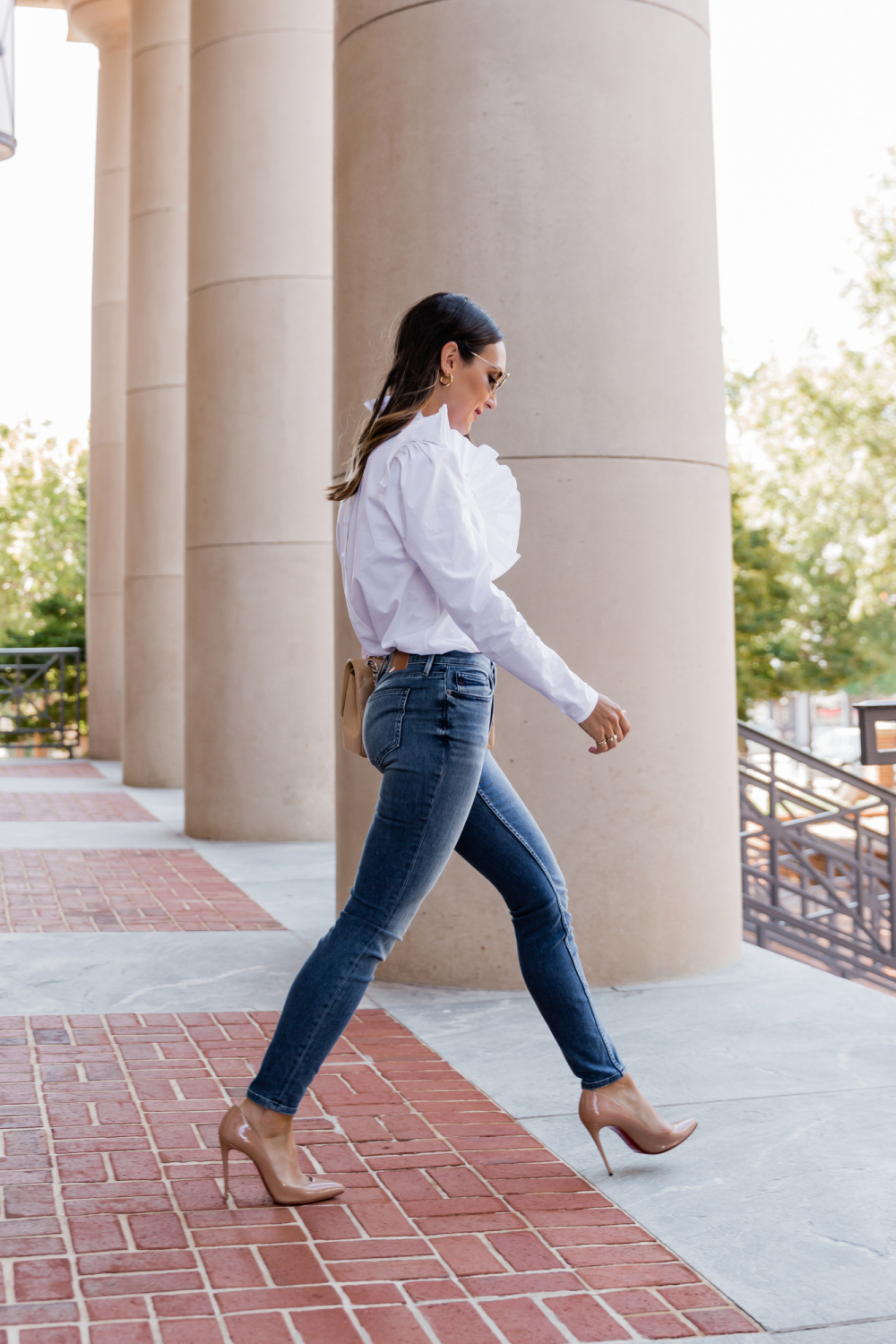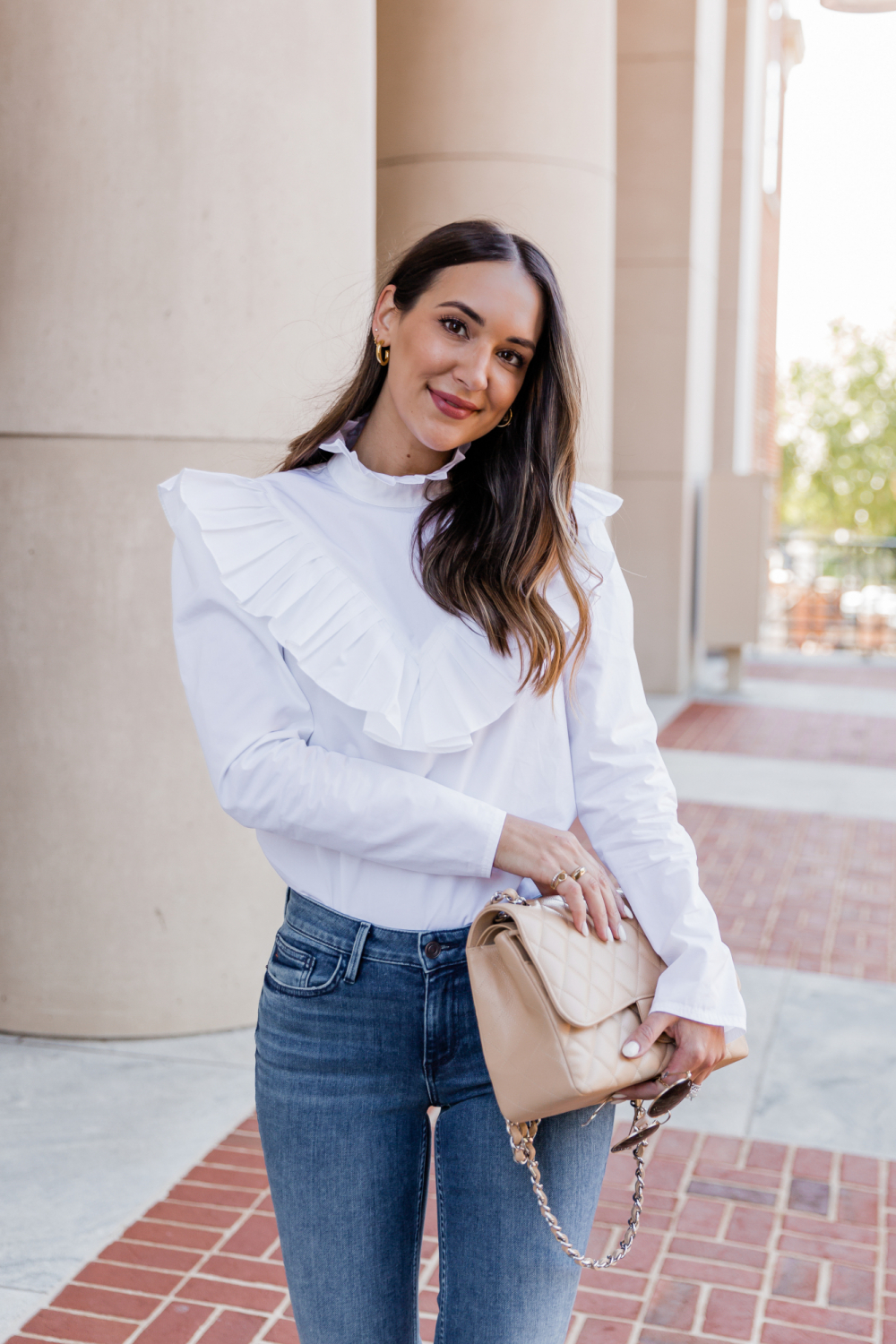 Which look is your favorite and which piece can you picture yourself adding to your closet this season?  I'd love to hear if you're planning to invest in a seasonal item this year – a coat, leather pant or jacket, boots, bag.  What's it going to be, ladies?
Thanks so much for reading and sharing – XO –
brought to you by Neiman Marcus