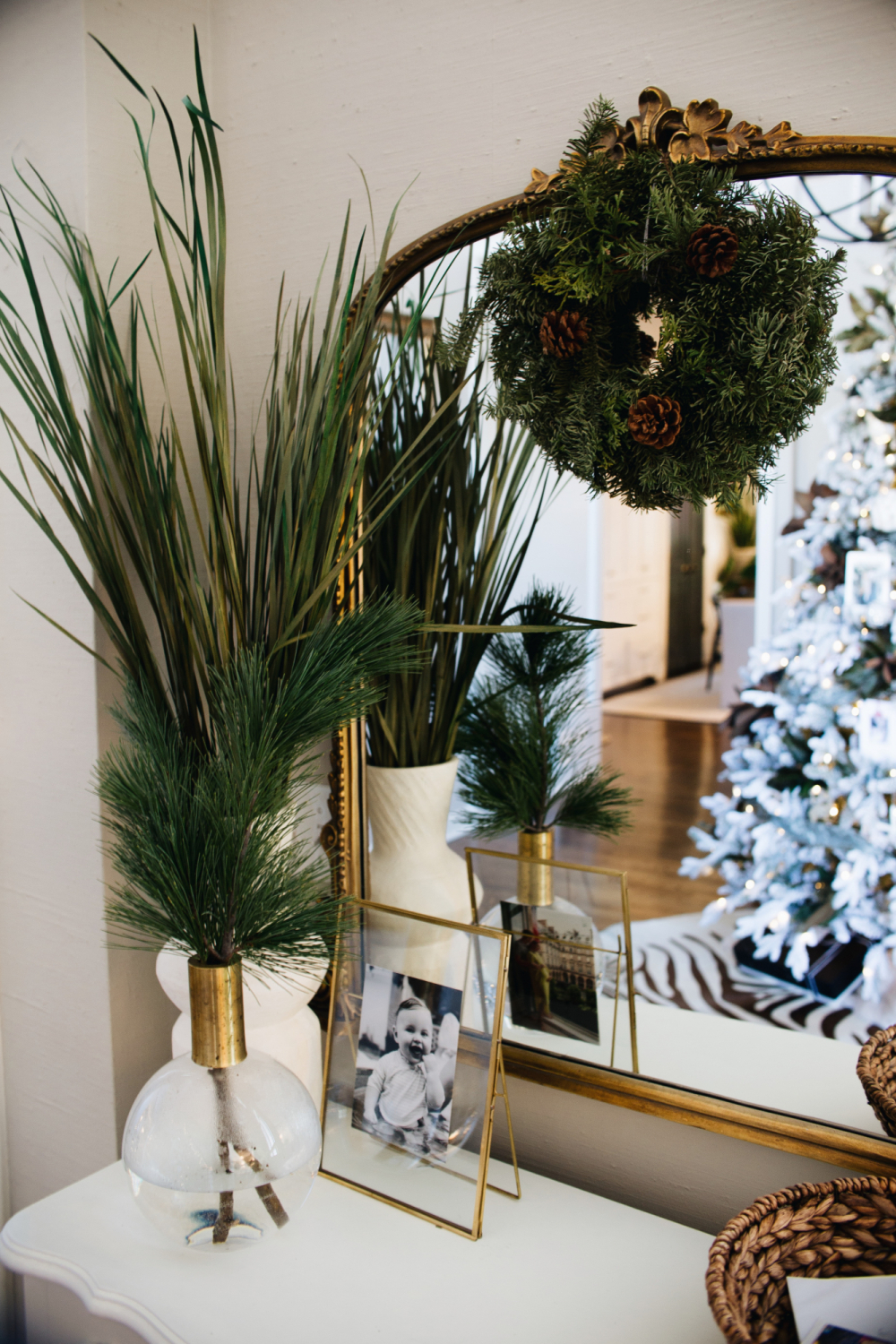 – wishing I had bought more of these mini Christmas wreaths for each window and mirror –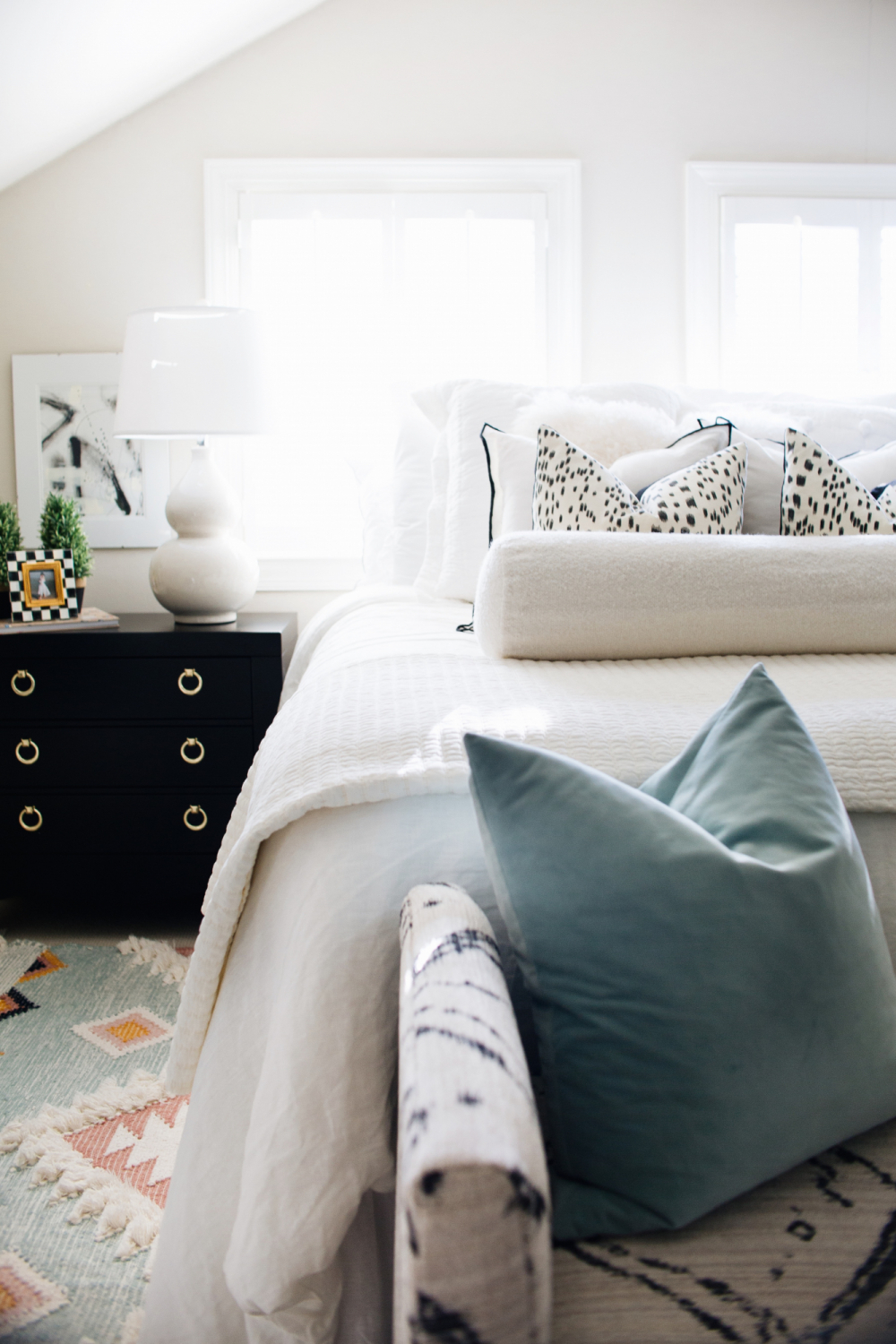 – loving this crazy soft bolster pillow –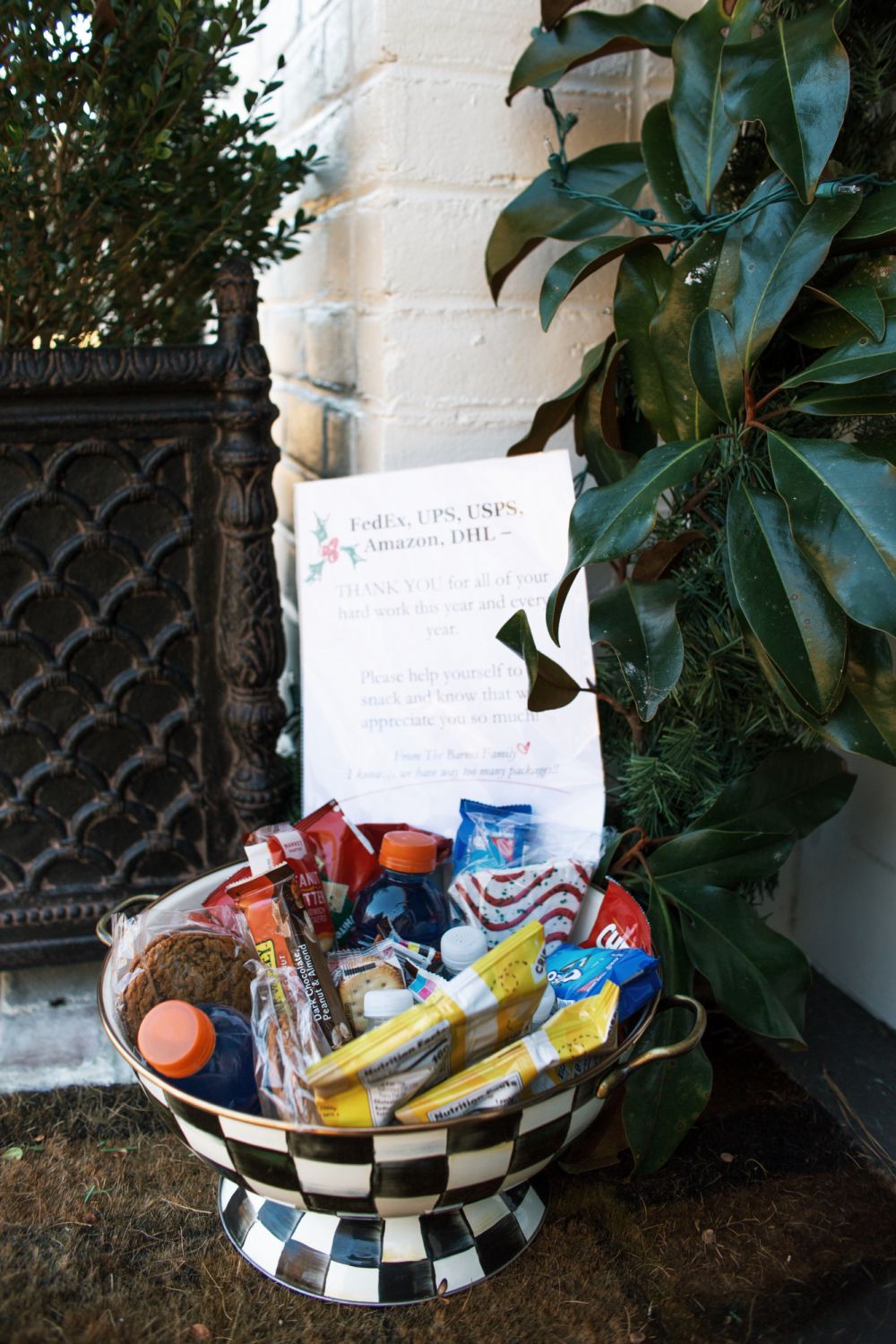 – treats for our delivery ladies and gents who work so hard –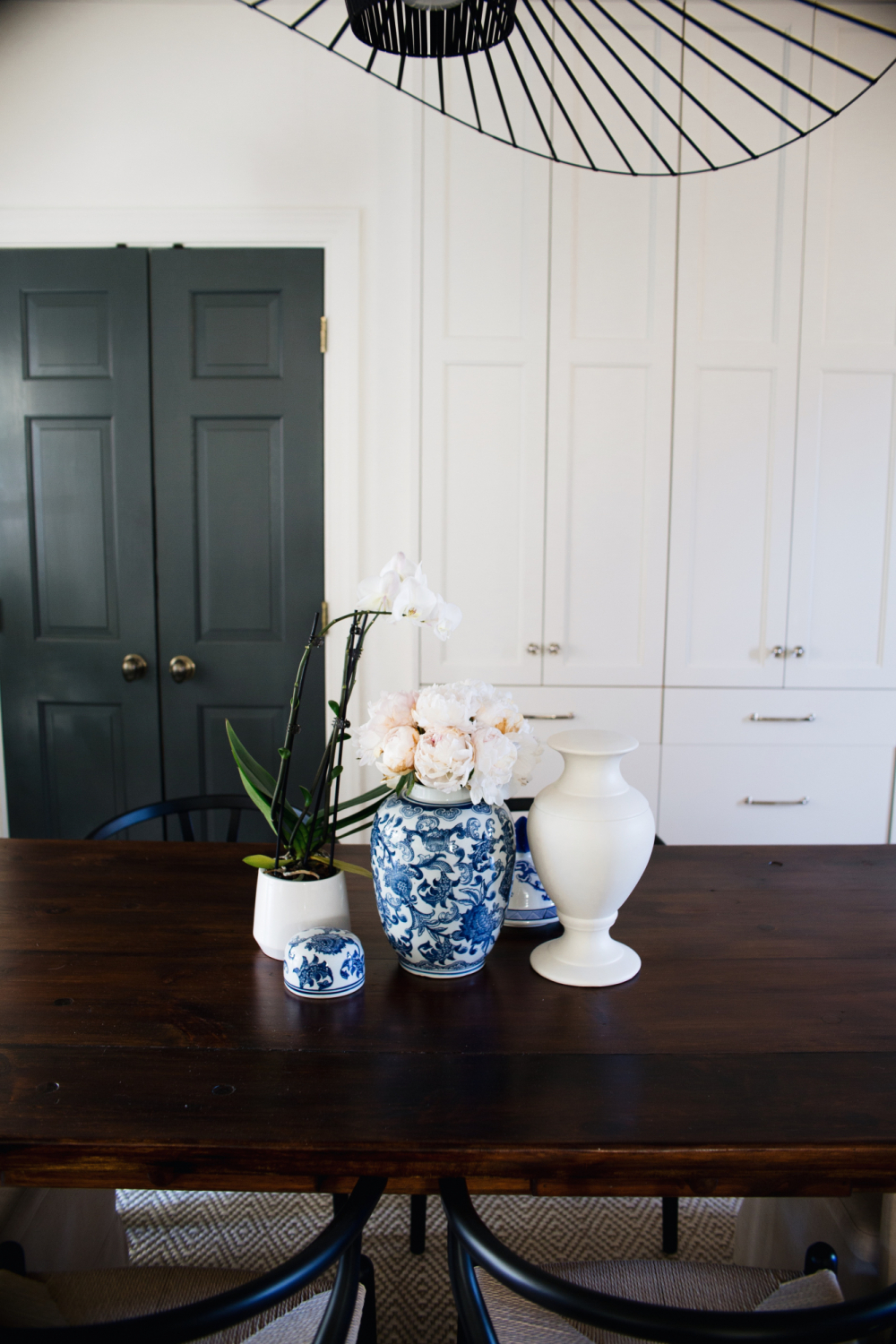 – wishing I'd bought hydrangeas instead of peonies, they last so much longer! –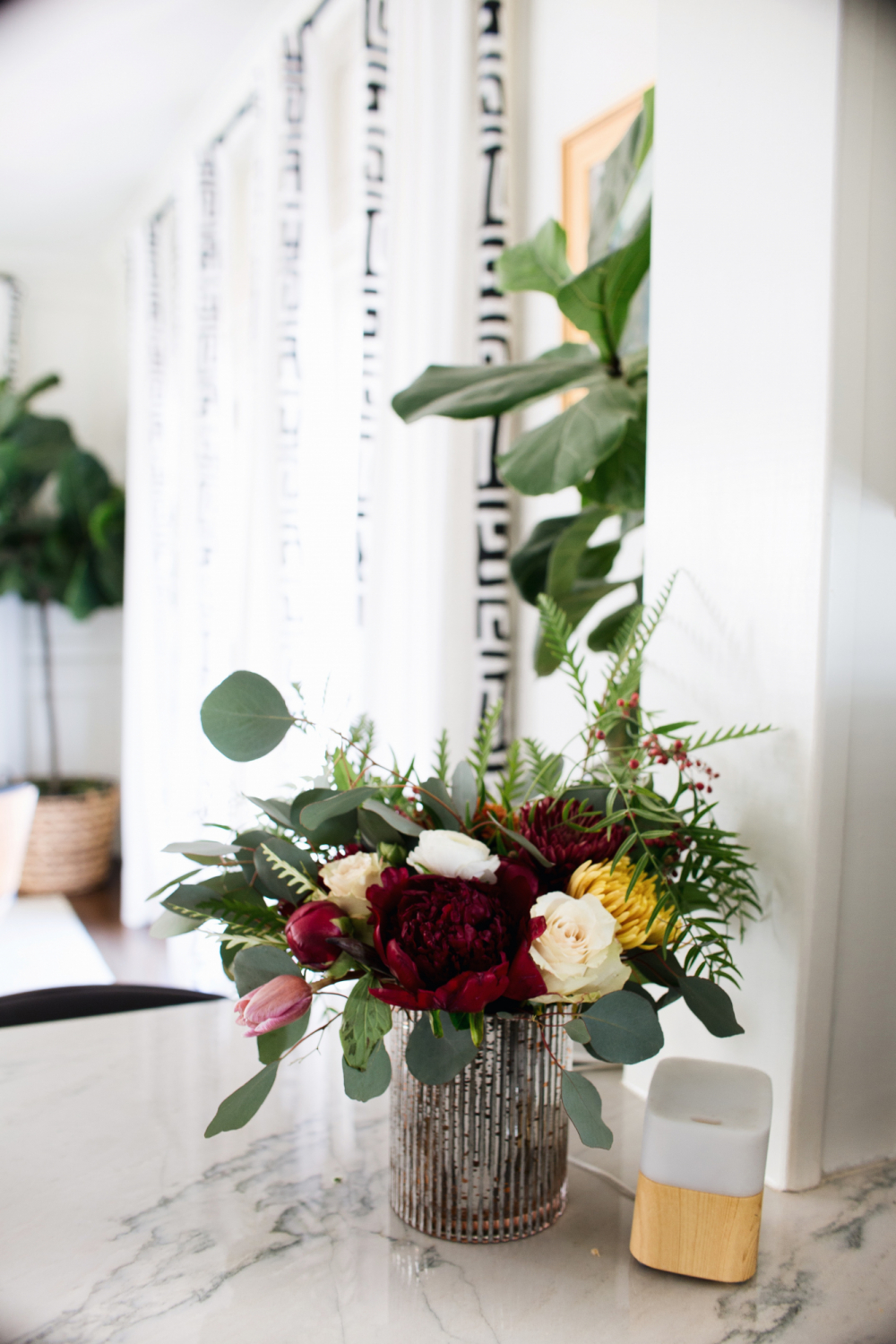 – the prettiest winter arrangement, I hope it lasts! –
I've been feeling the full spirit of the holidays lately, trying to enjoy as much peppermint coffee, holiday movies (Happiest Season = loved) and Christmas pajamas as I can.  The month always flies by too fast, so I'm trying to really soak it up!  Knowing that we won't be traveling this month makes it more relaxing for sure.
I still have one person on my gifting list that I always have trouble shopping for.  So I need do that like… yesterday.  I hope the gift guides I've been sharing with you guys have been helpful for a little guidance this year!  If there is a theme I haven't hit, please let me know in the comments.  I also have a "last minute gifts under $50" coming next week.
One of my gifts to myself this year is going to be a Pilates Studio membership.  I've been out of the loop for what really feels like too long, and even if I need to wear a mask the entire time, I think it's worth it.  I was going to join this month, but after looking at my work calendar I didn't feel like I would be able to enjoy it as much as I want to.  It's that "me time" that helps me feel more relaxed, more energetic and in a better overall mood.
Even though I secretly hate the cliché of getting back into fitness in January, it happens to be a slower work time and therefore…  I'll be there with the masses!  Until then, I'm trying to get back into a little exercise in our basement.  I was doing pretty well in the spring and once summer hit… so did my desire to sweat.  BUT I feel so much better when I do, so I'm trying to remind myself about those endorphins.
If any of you have any tips for staying motivated in your fitness in the winter, I'd love to hear!  I hope you guys have a fabulous weekend.  Thank you so much for reading – XO –