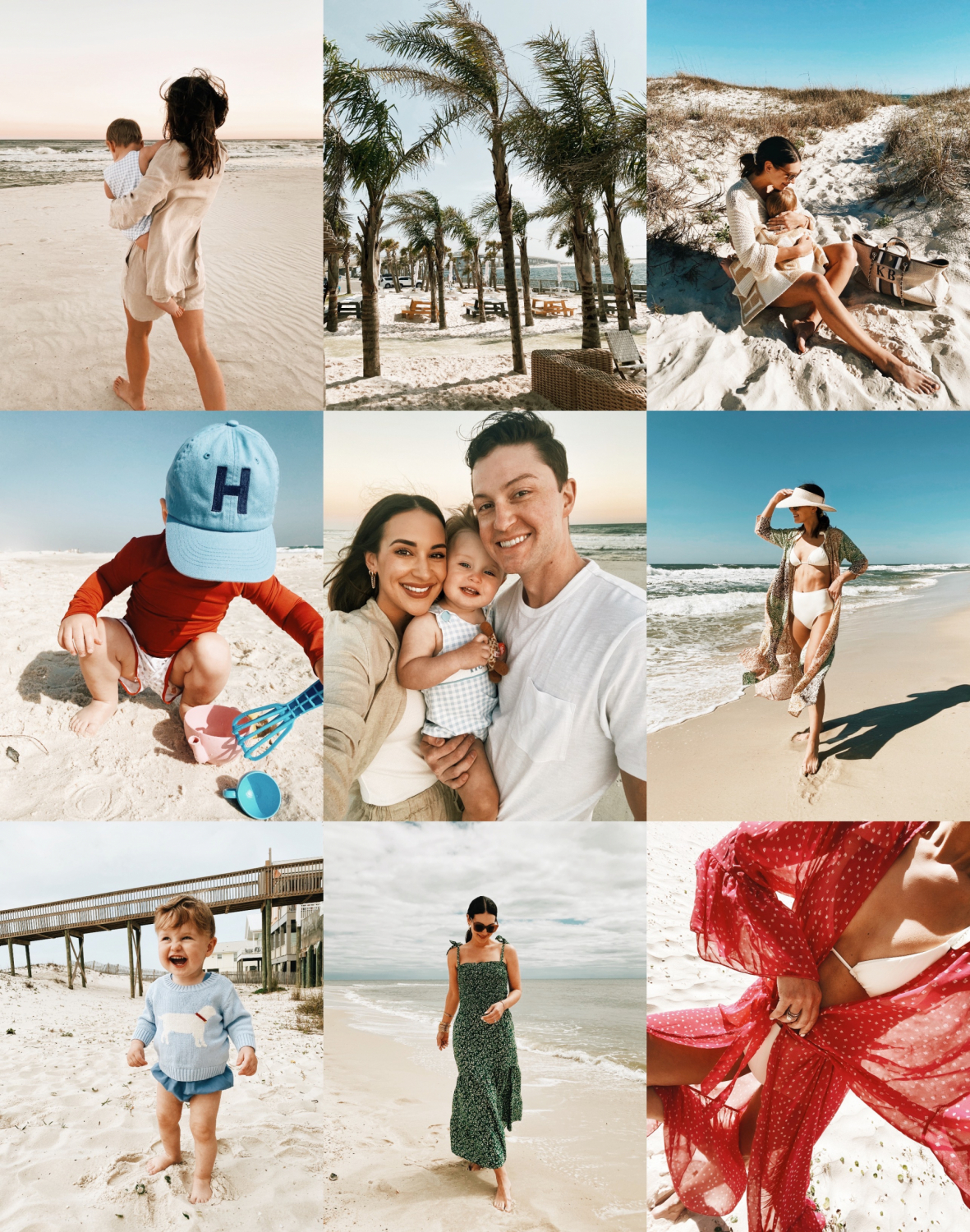 We spent the majority of last week at the beach with Christian's family, and it was Hudson's second-ever visit to the beach!  The first time he wasn't quite sitting up yet, so needless to say, it was a little less fun for him.
I was excited to see him happy to play in the sand and timid around the ocean, so that felt like a win/relief!  For the most part, when we visit Gulf Shores we are also getting family time.  So we don't go many places outside of the beach and house.  This trip we did try a few restaurants and I shared them below.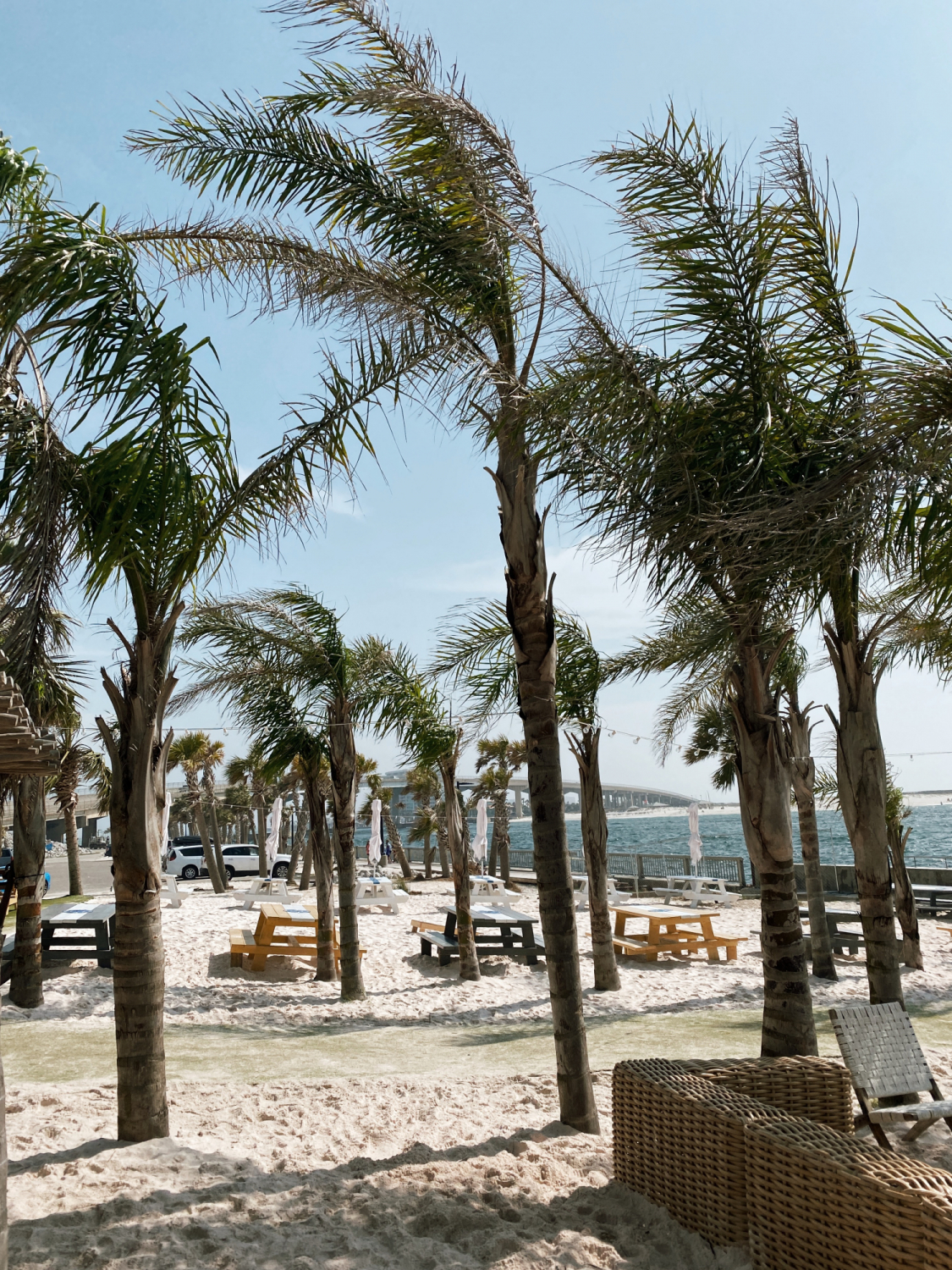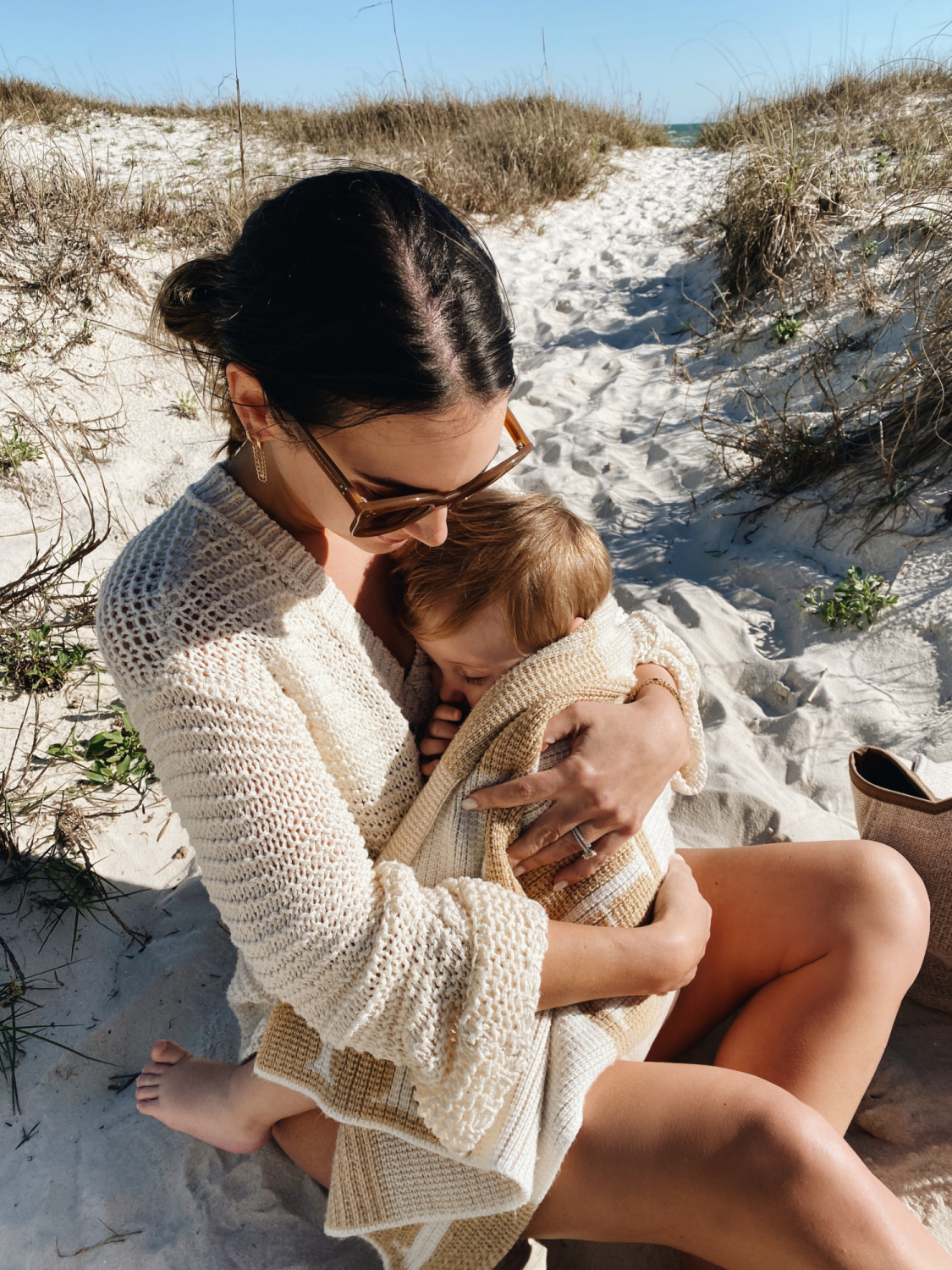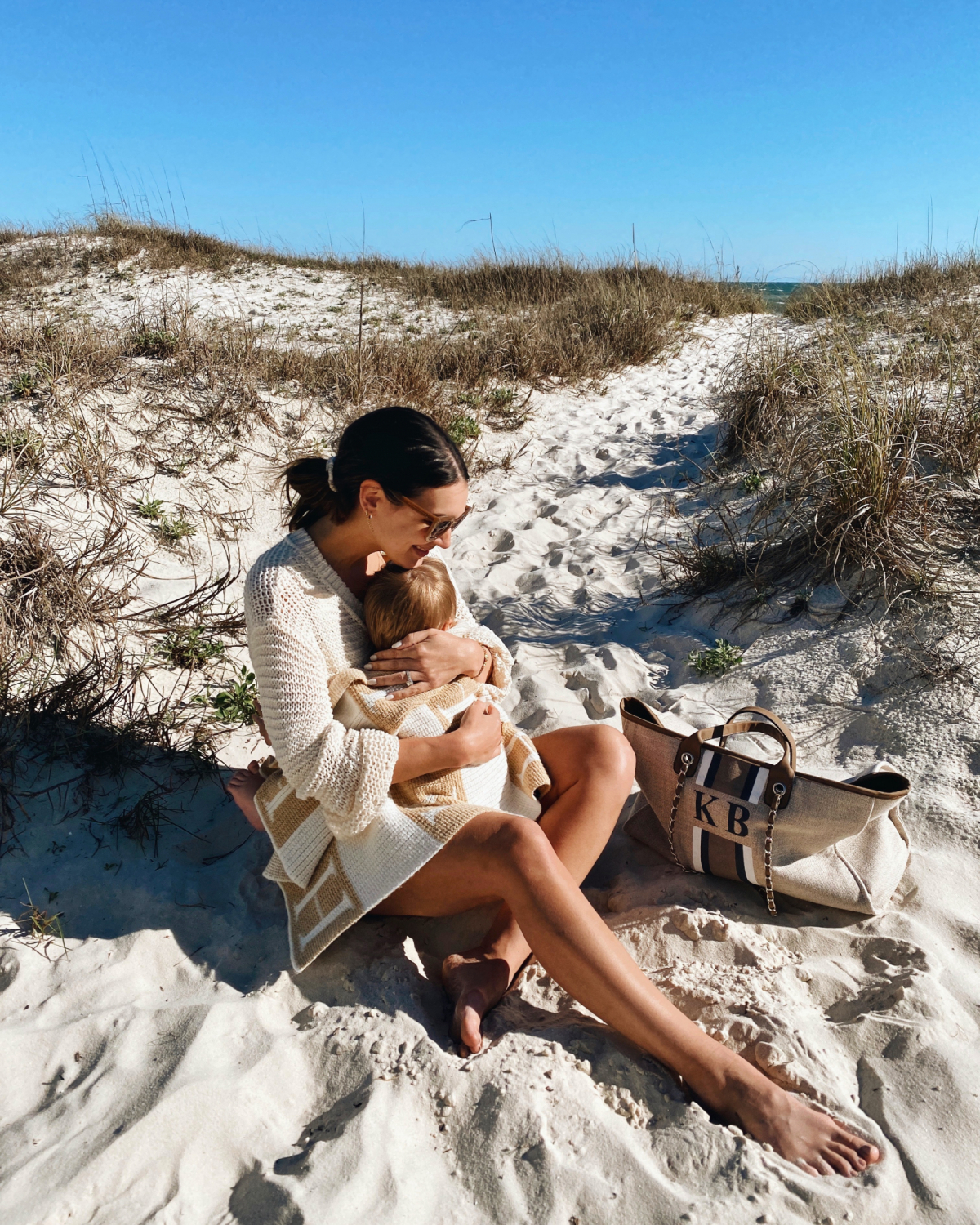 similar sweater | bag | blanket – gift | chain earrings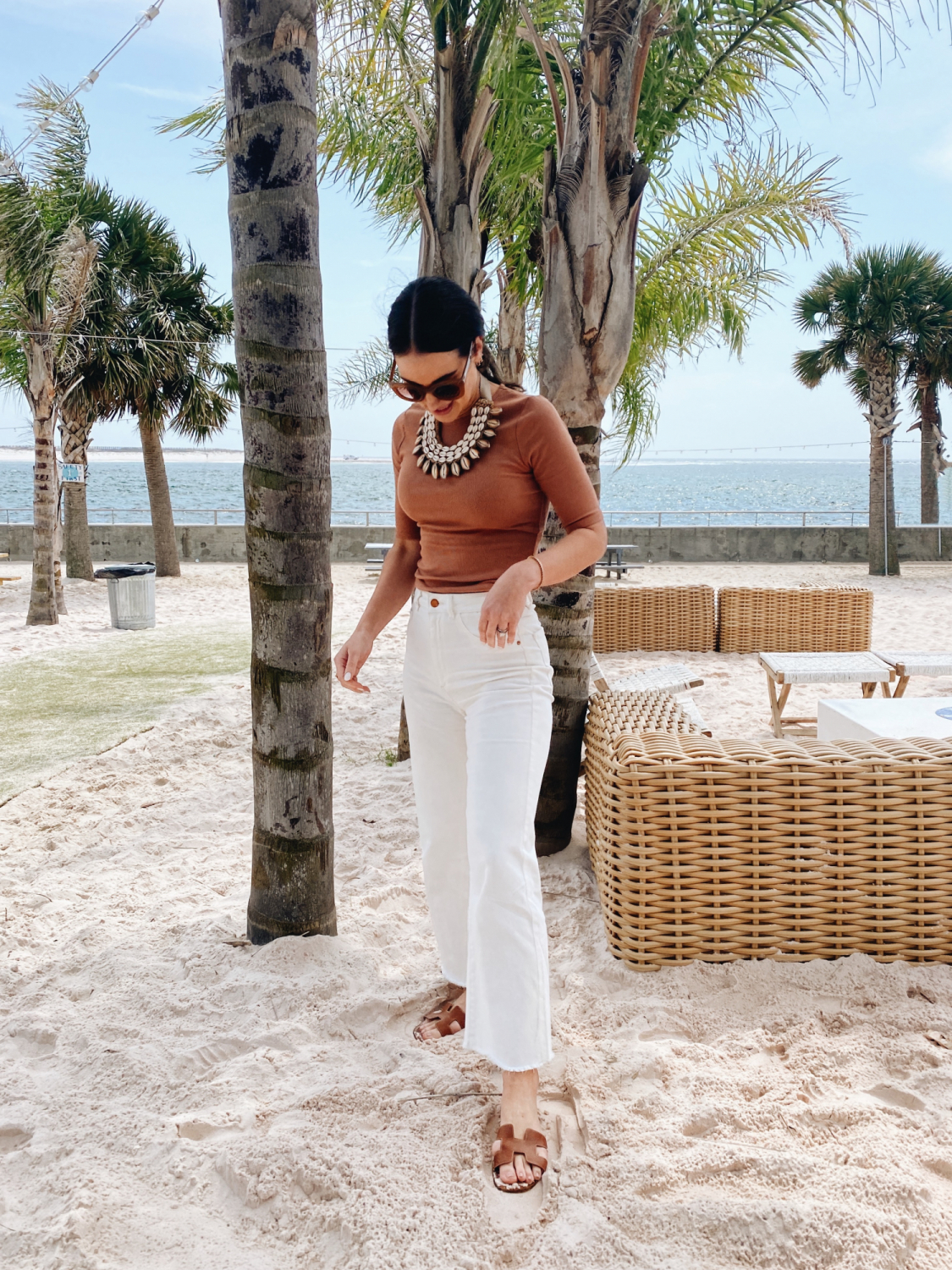 tee | denim | necklace | Hermés sandals, look for less here | similar sunglasses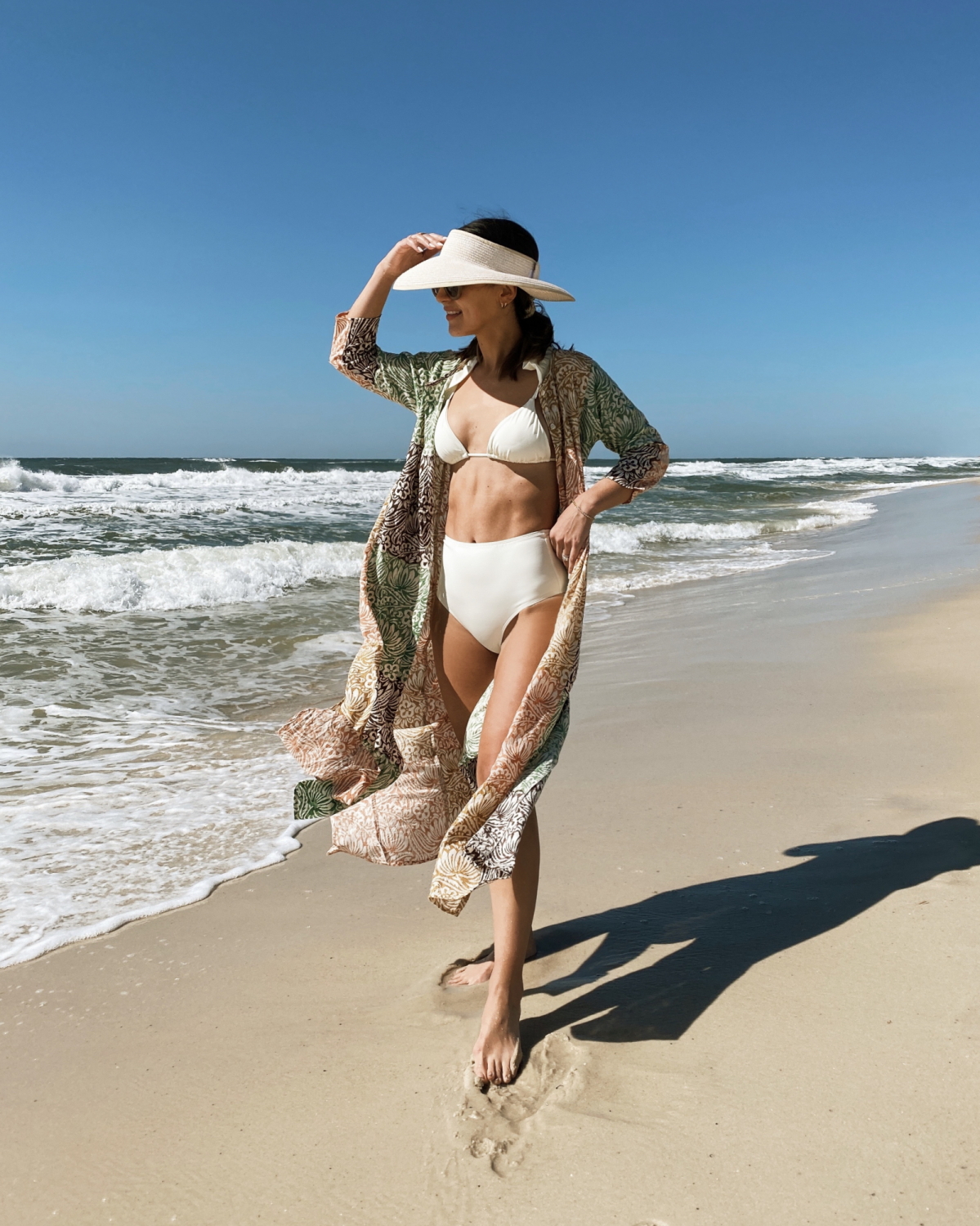 bikini top | bikini bottom | duster cardigan | visor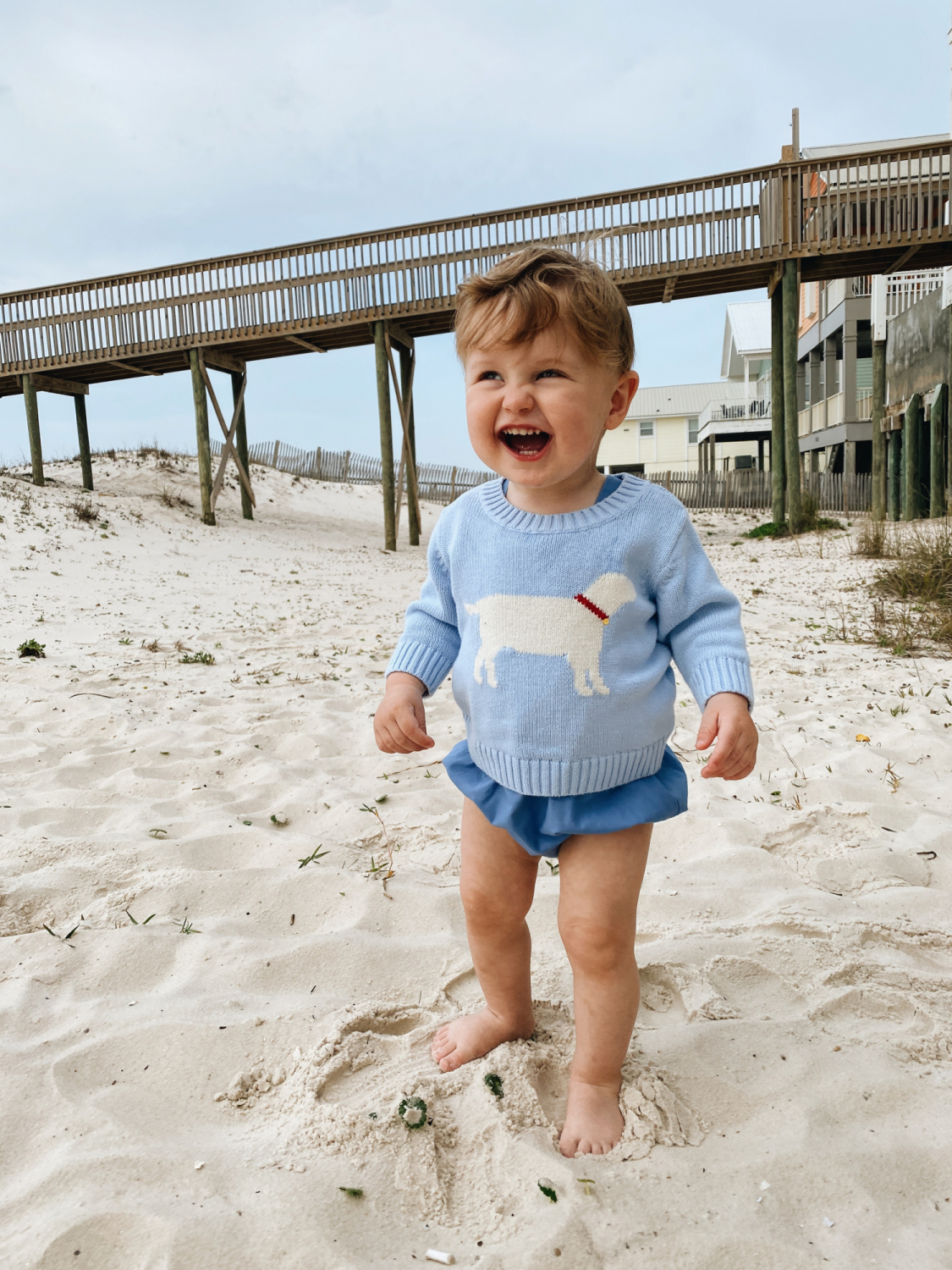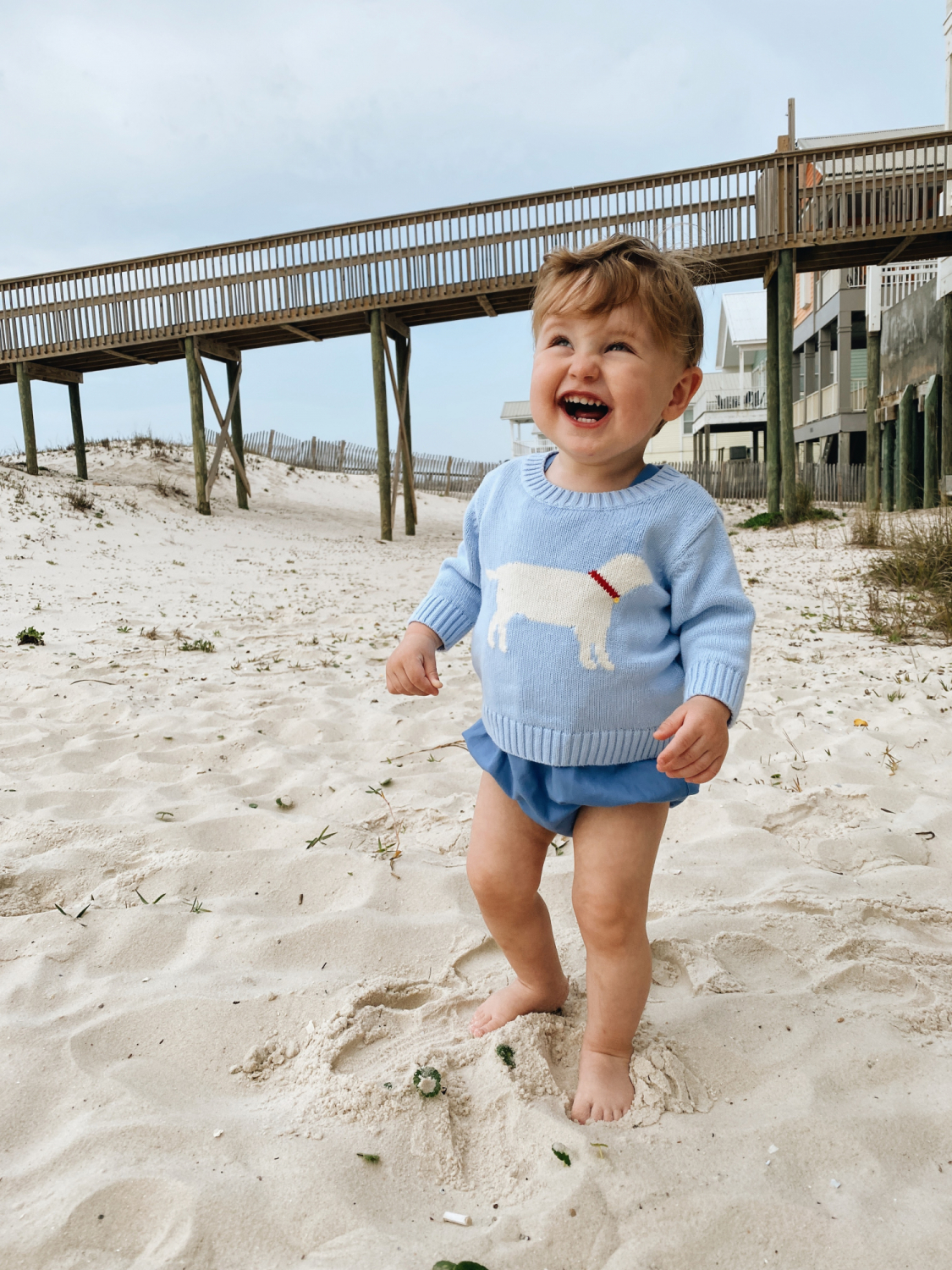 similar sweater | bubble c/o Dondola, similar here and here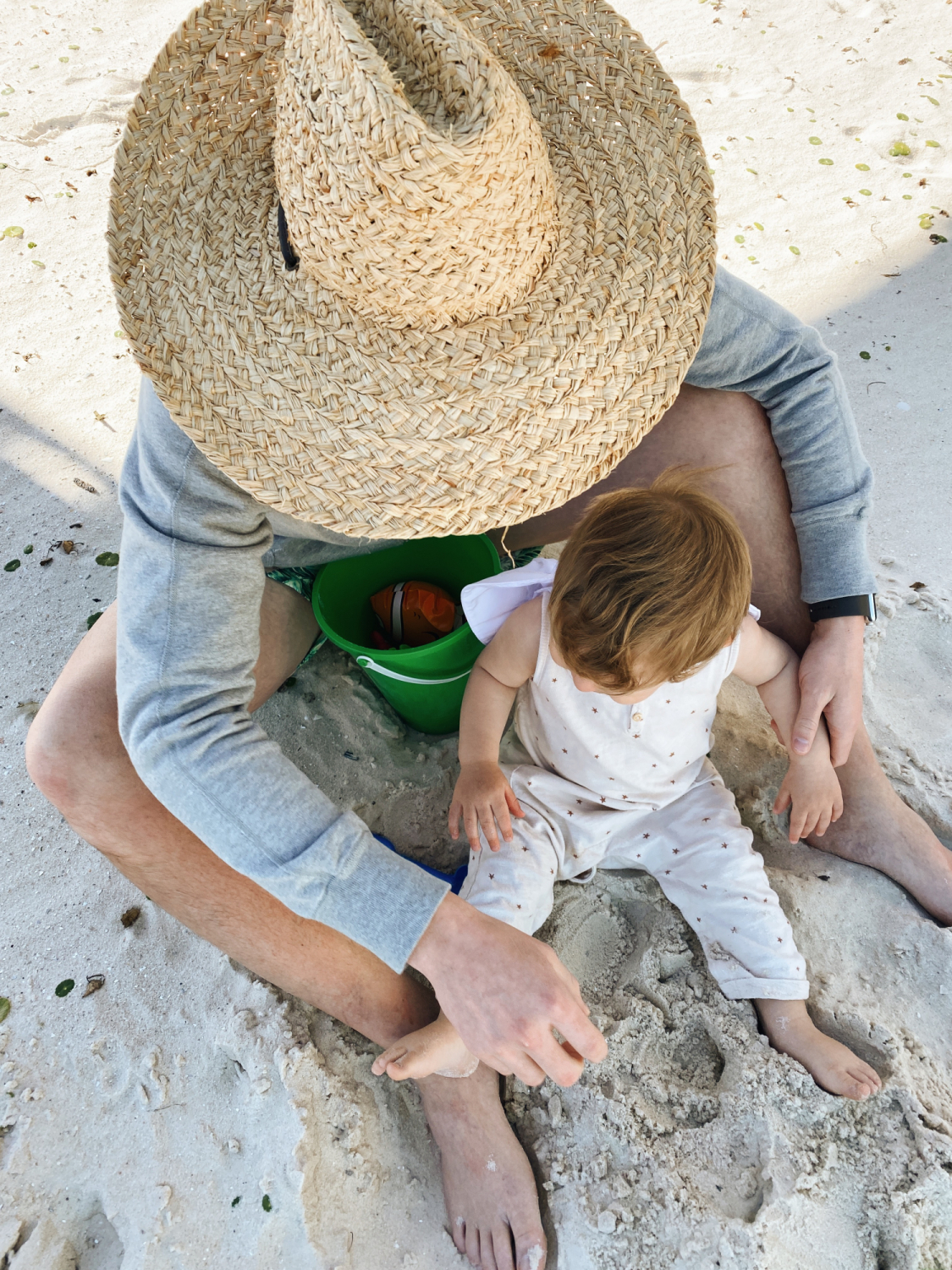 similar sweater here and here | denim | hat | necklace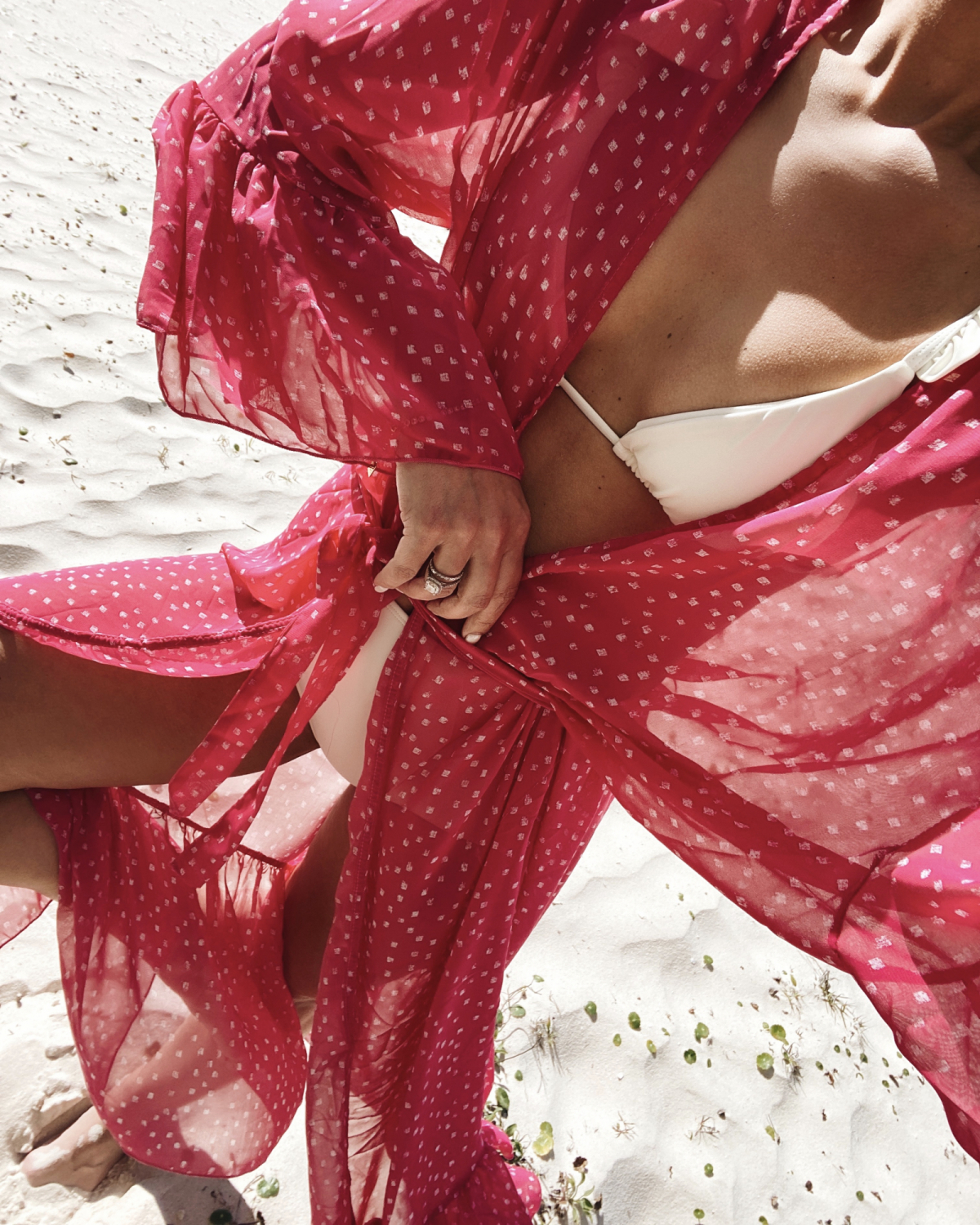 bikini top | bikini bottom | coverup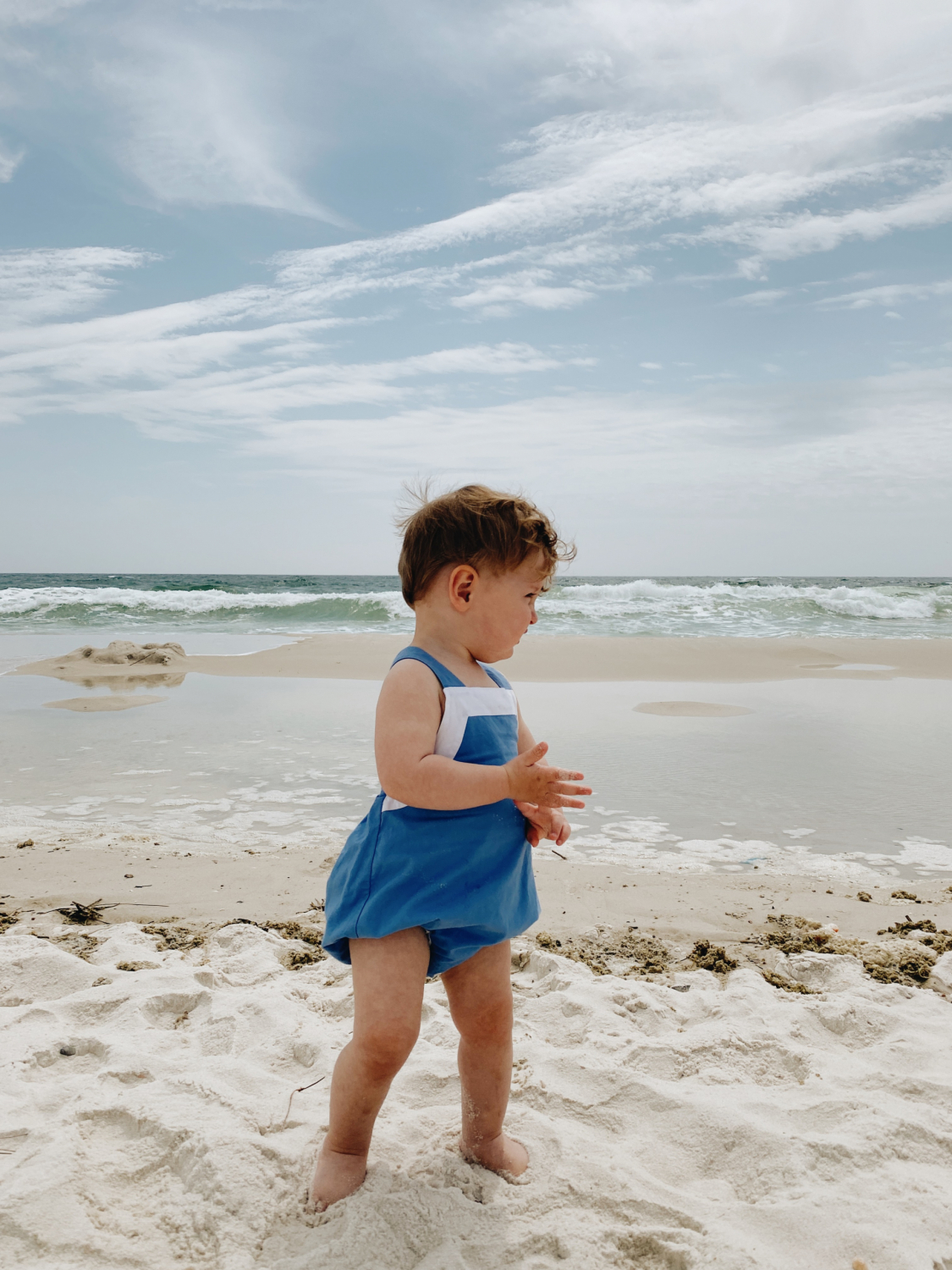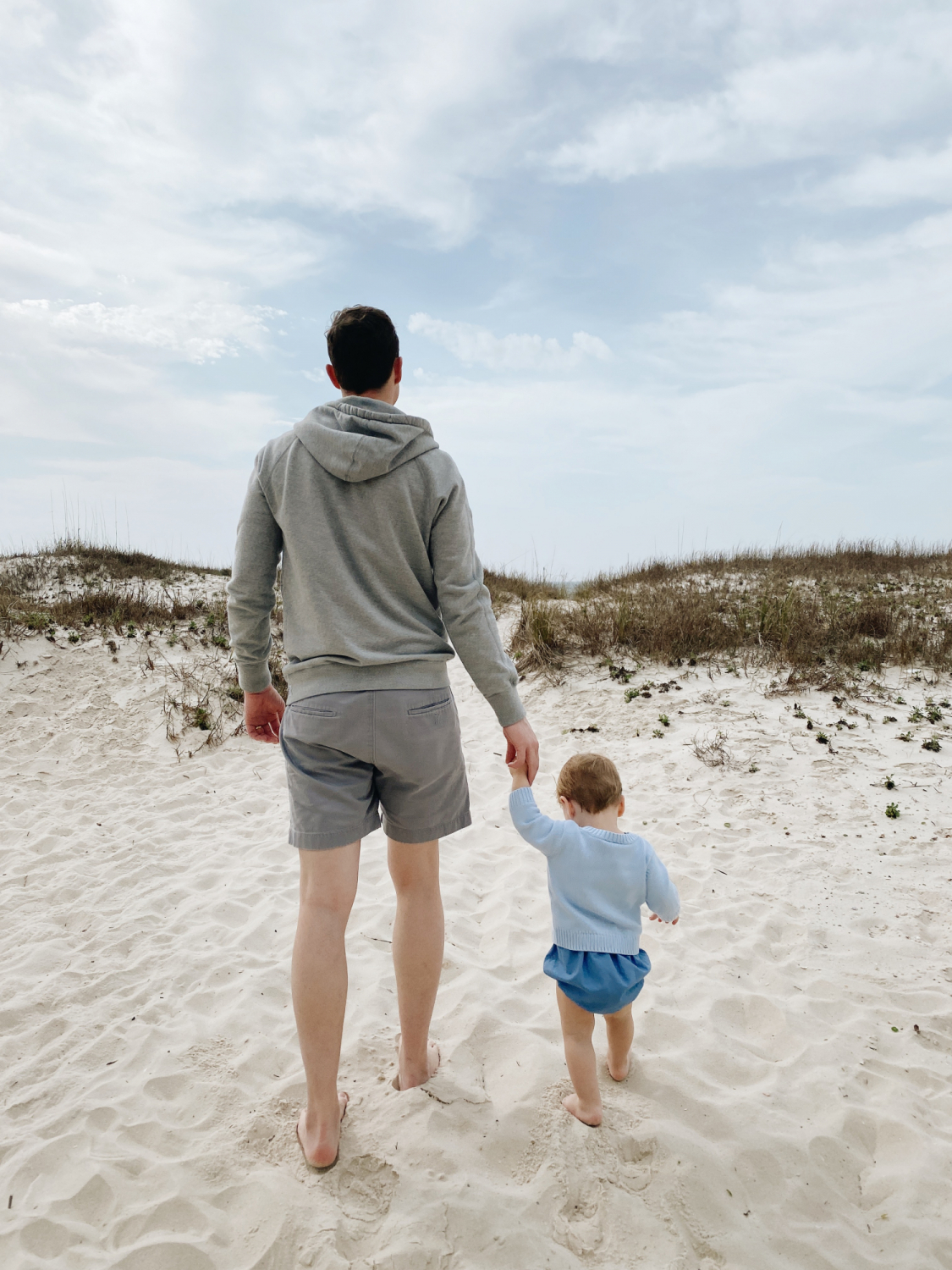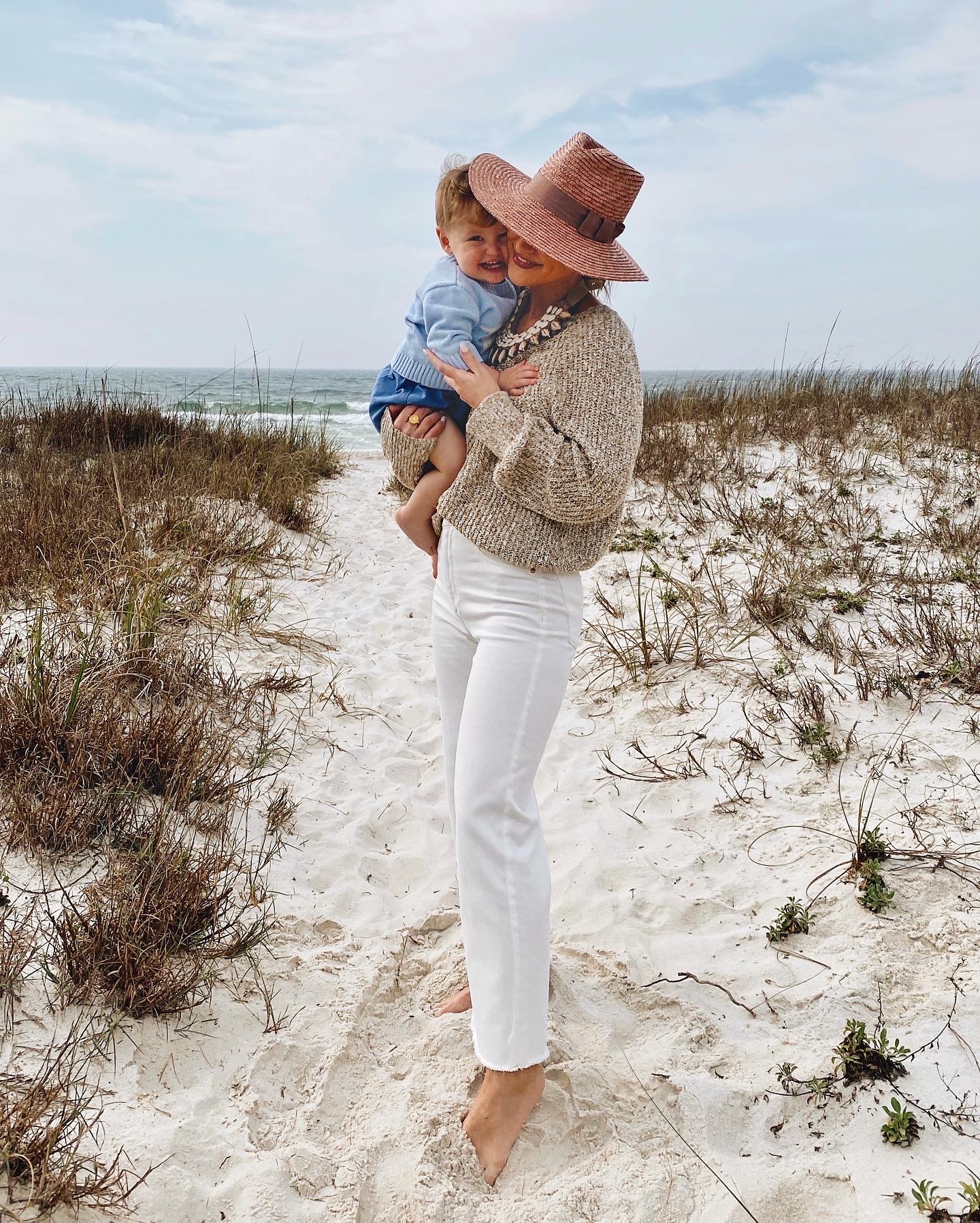 similar sweater here and here | denim | hat | necklace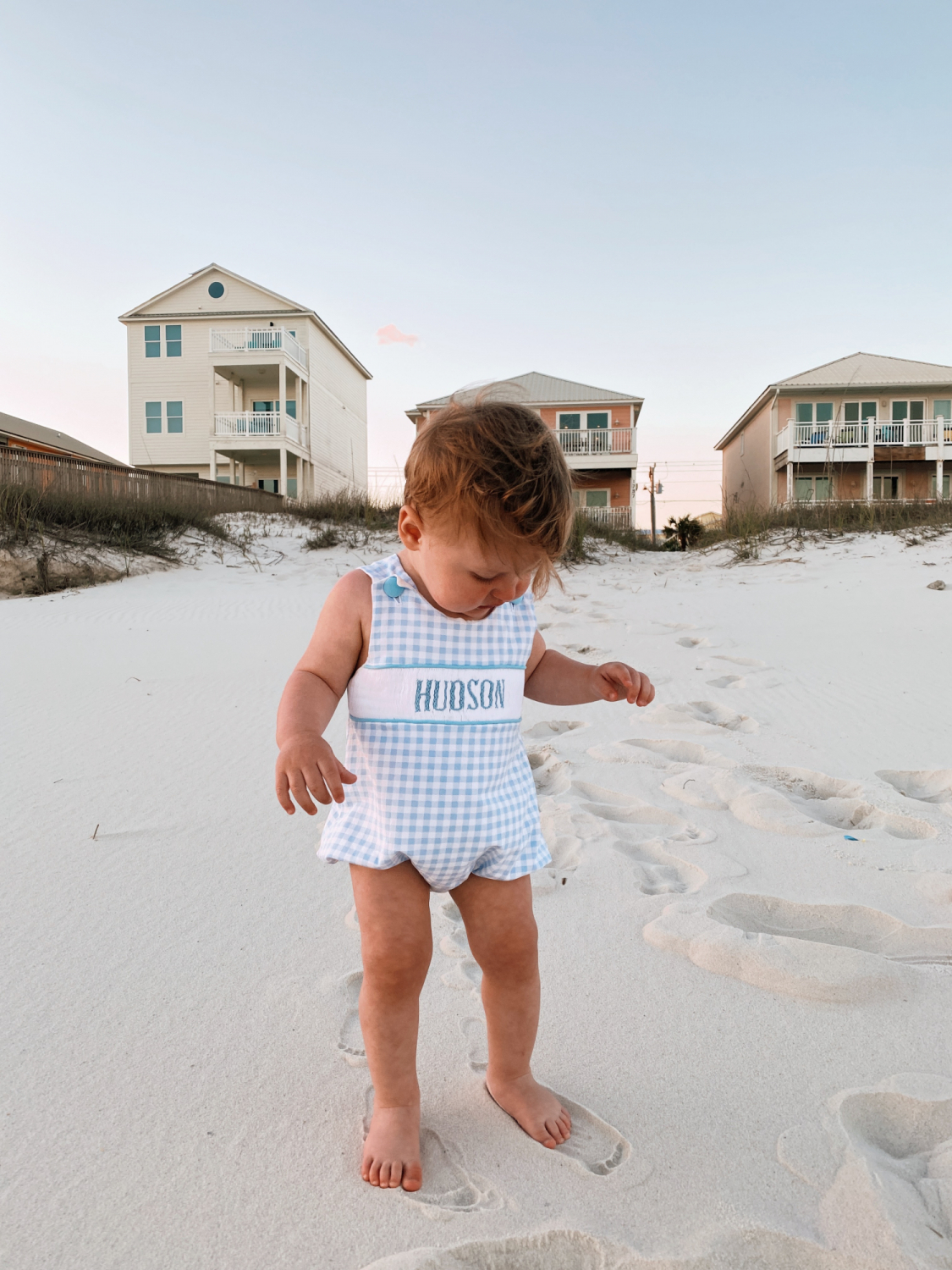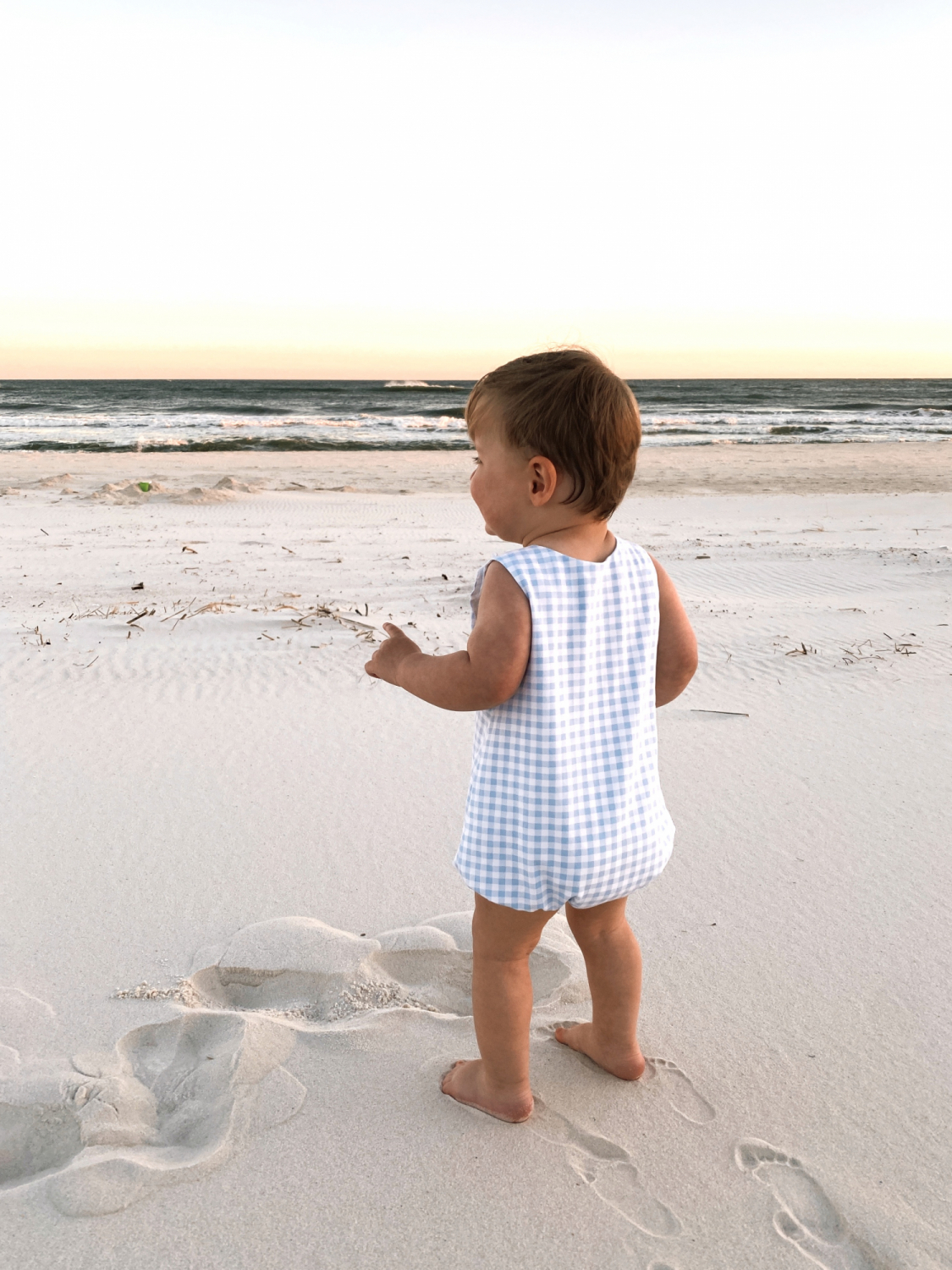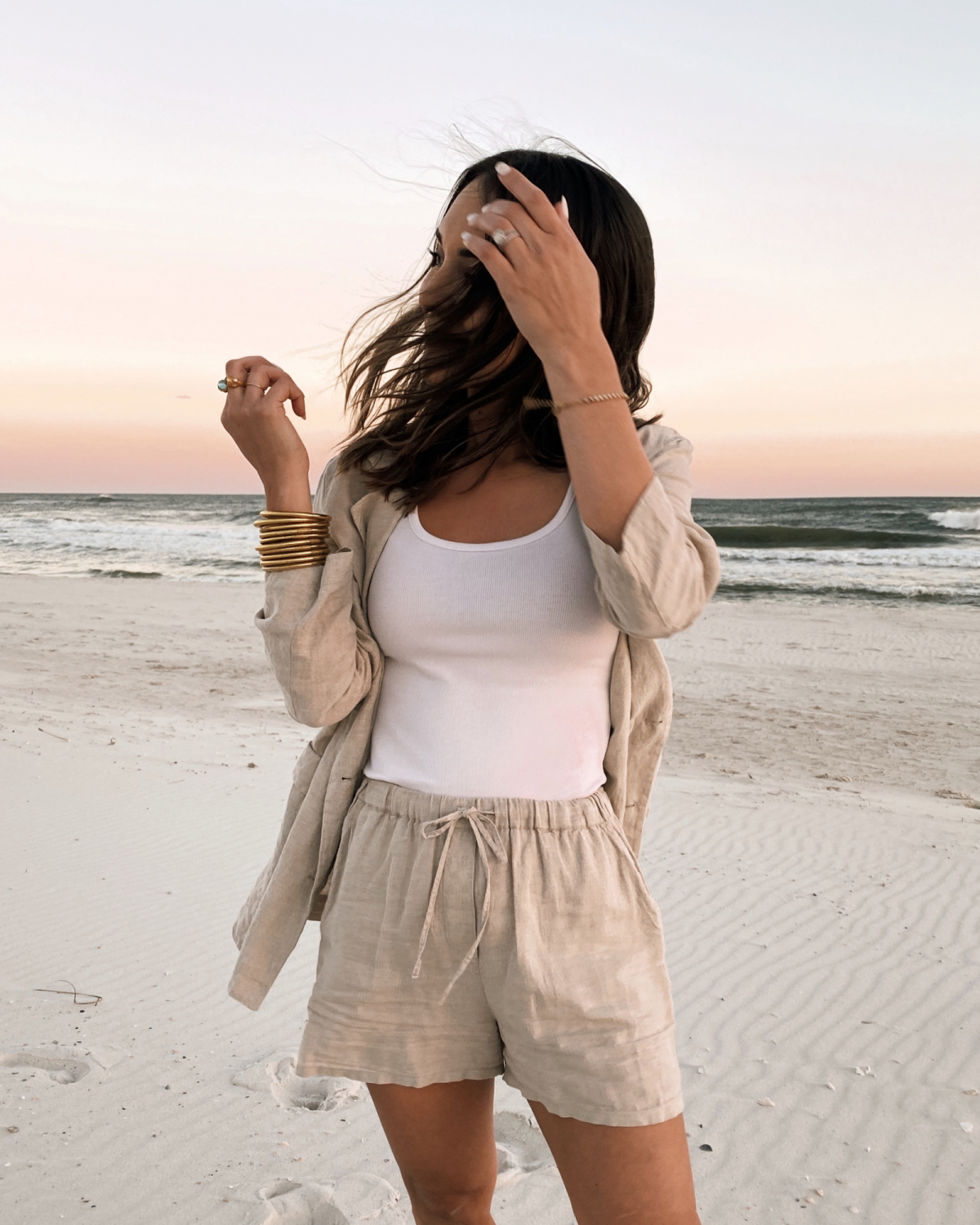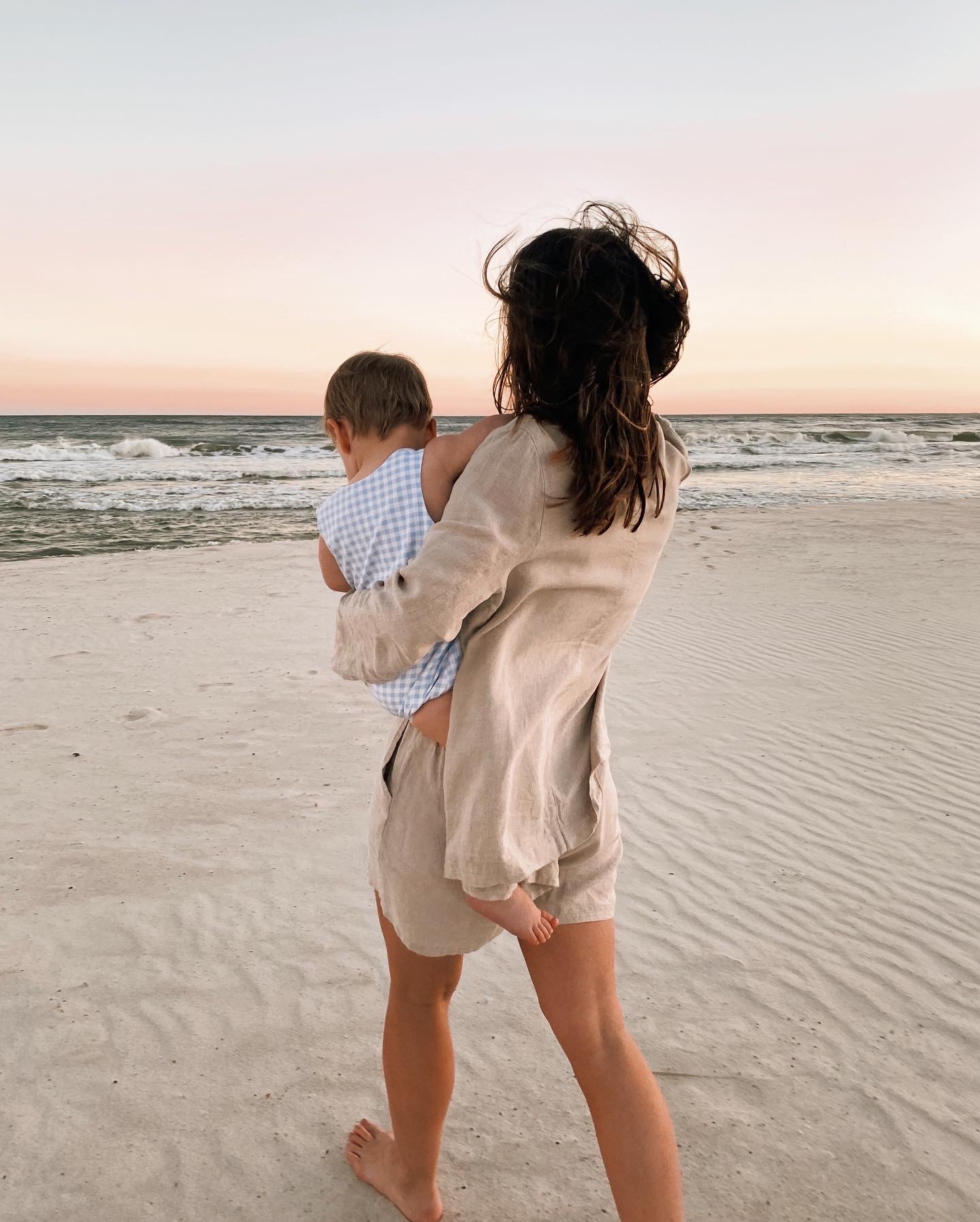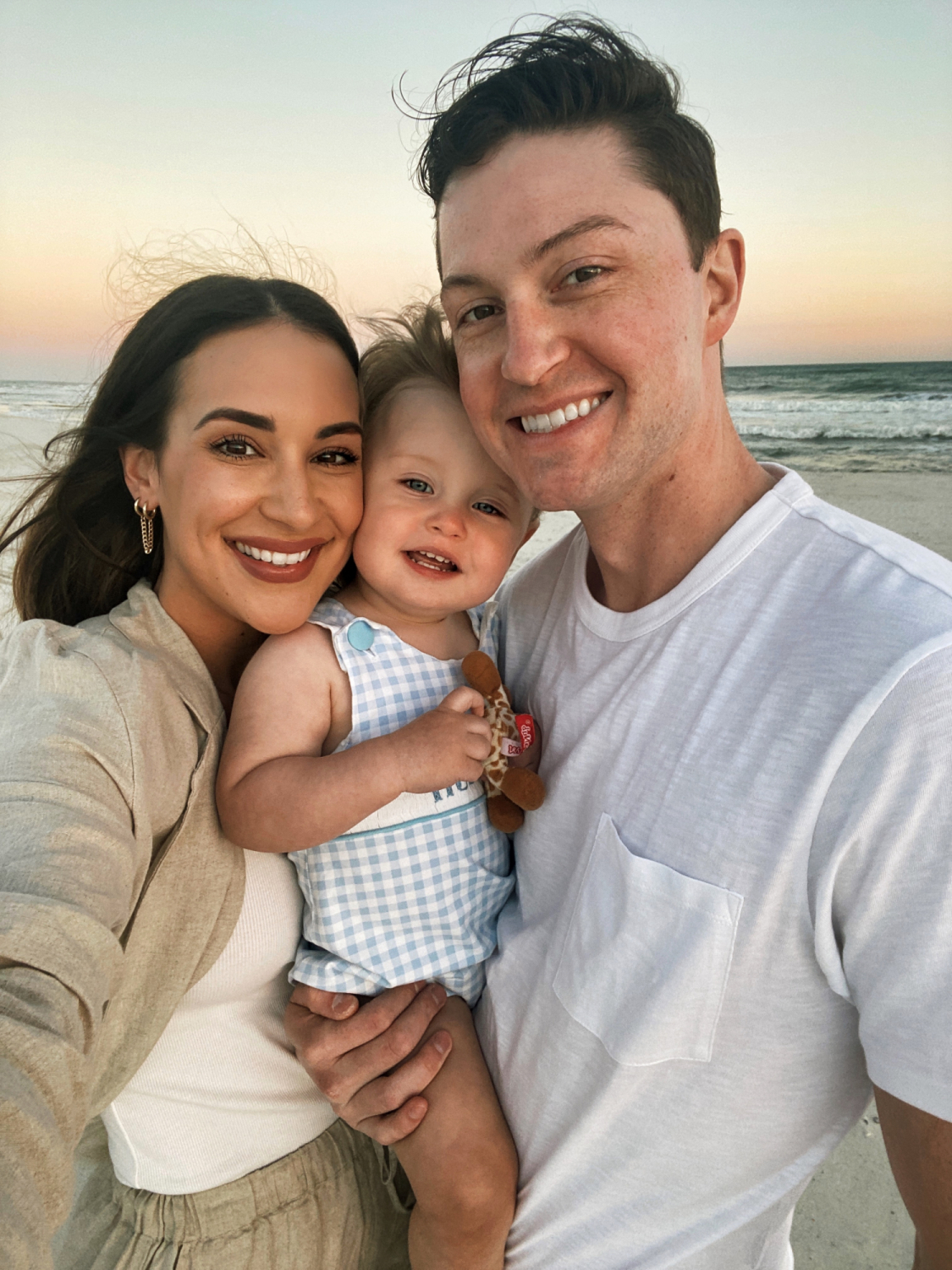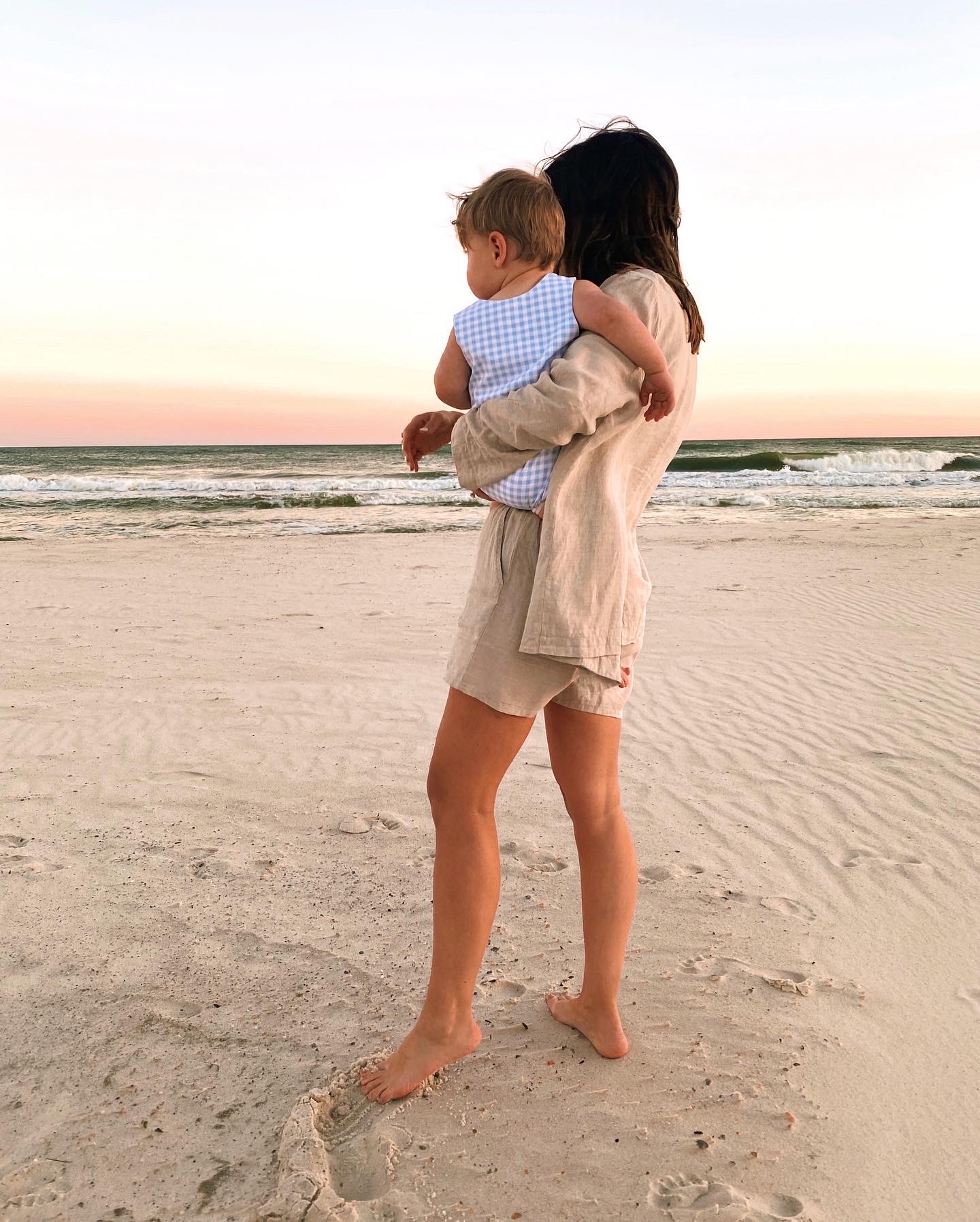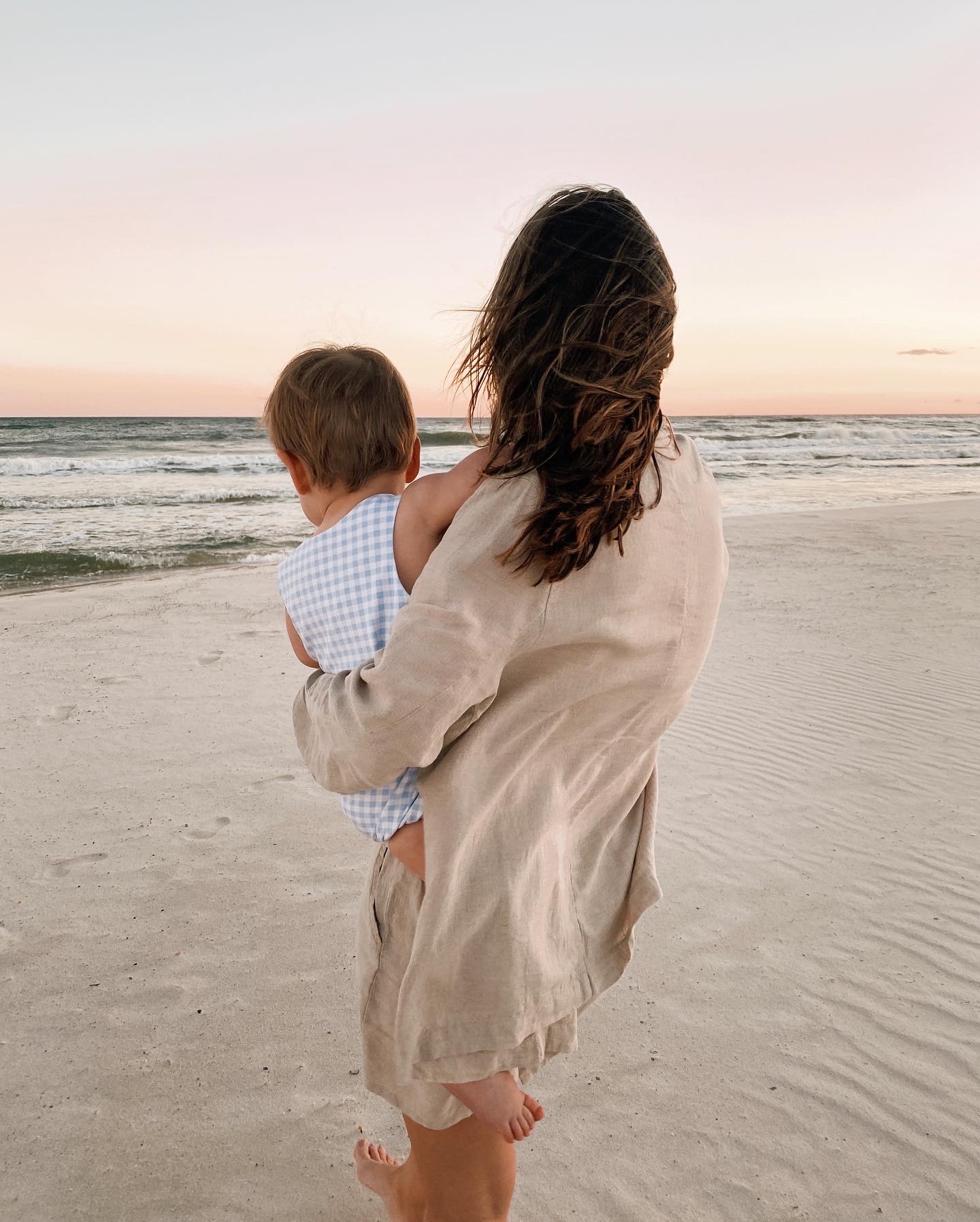 linen blazer, also love this one | shorts, also love these and these | tank | baby bubble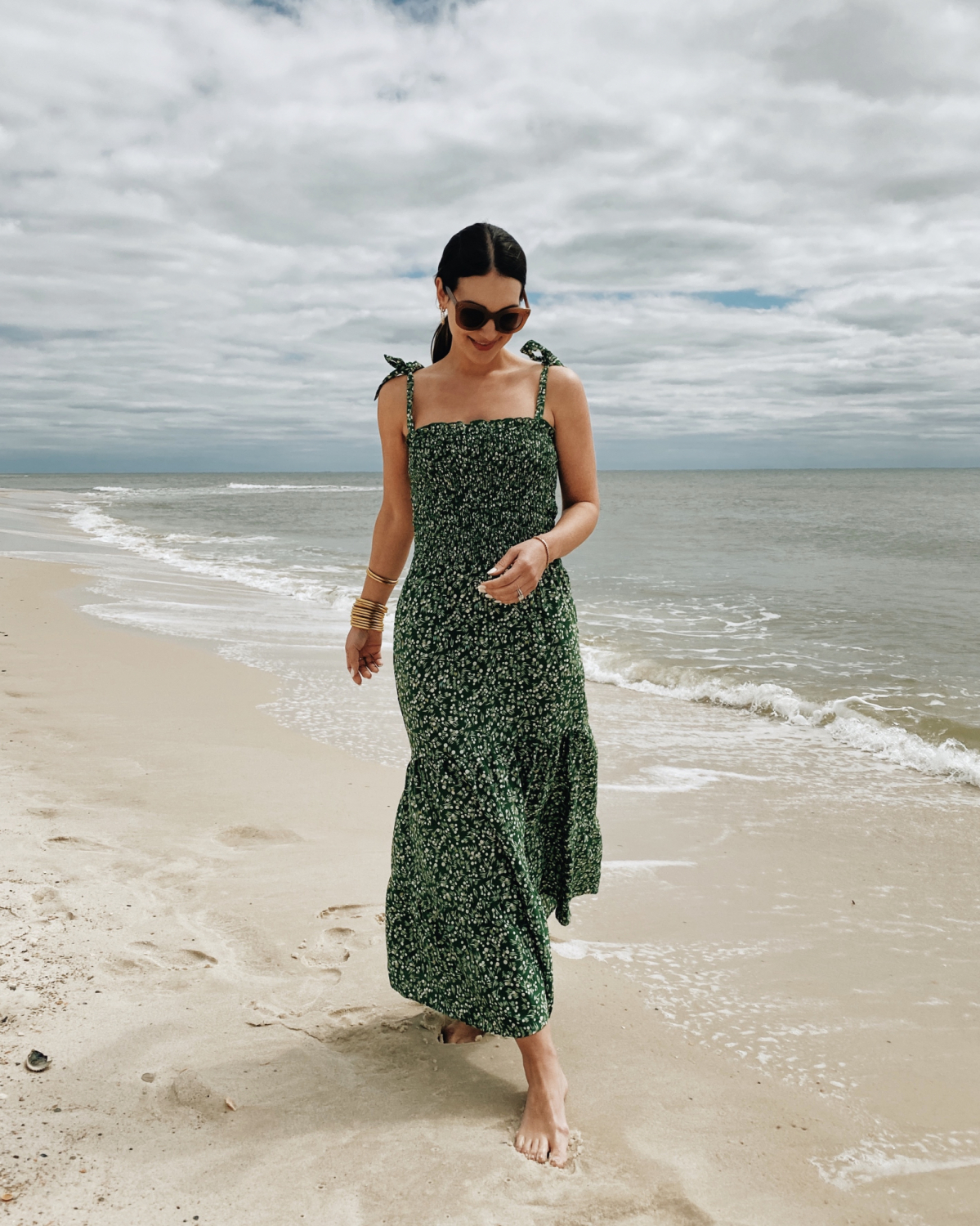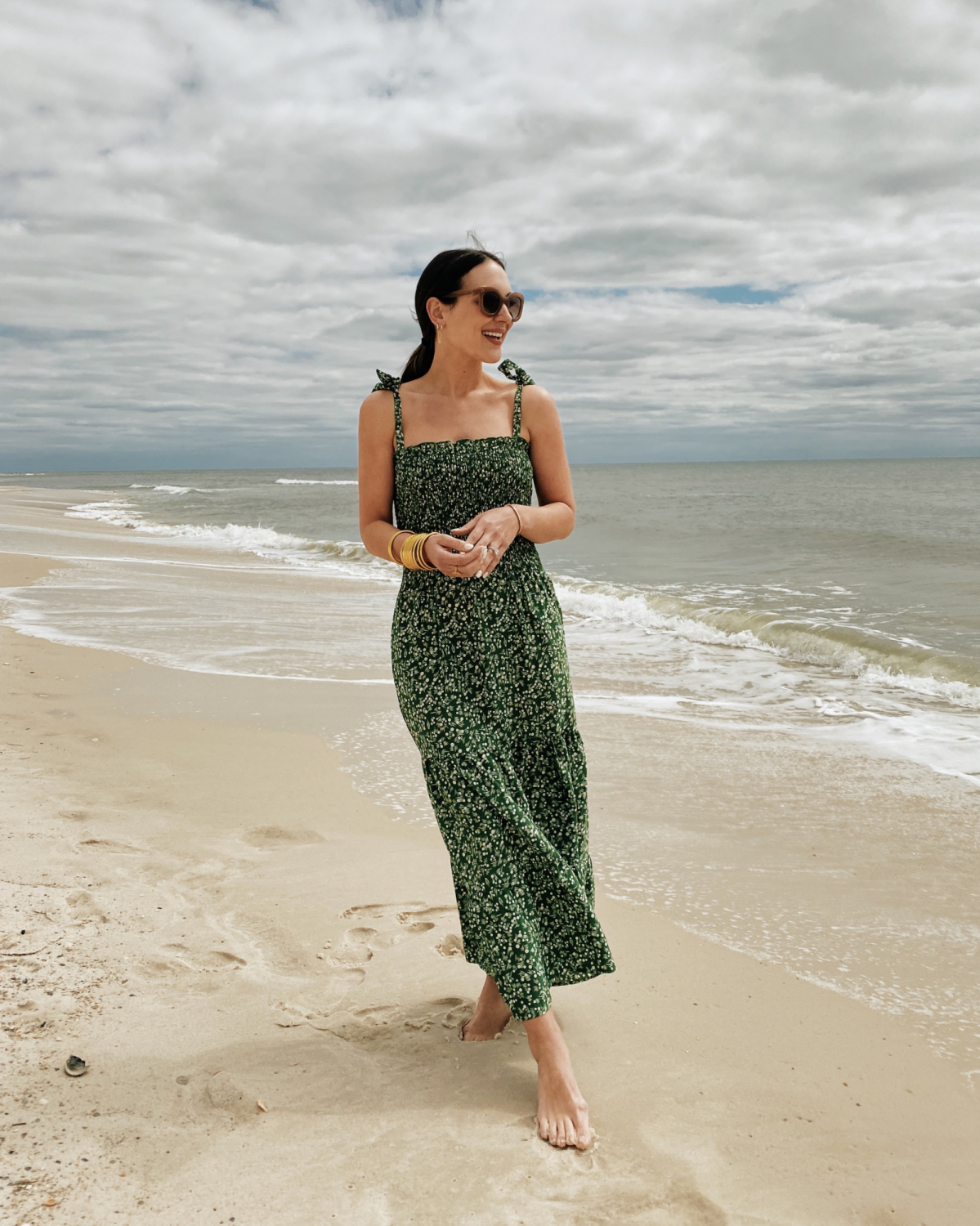 similar dress here, here and here | bangles | similar sunglasses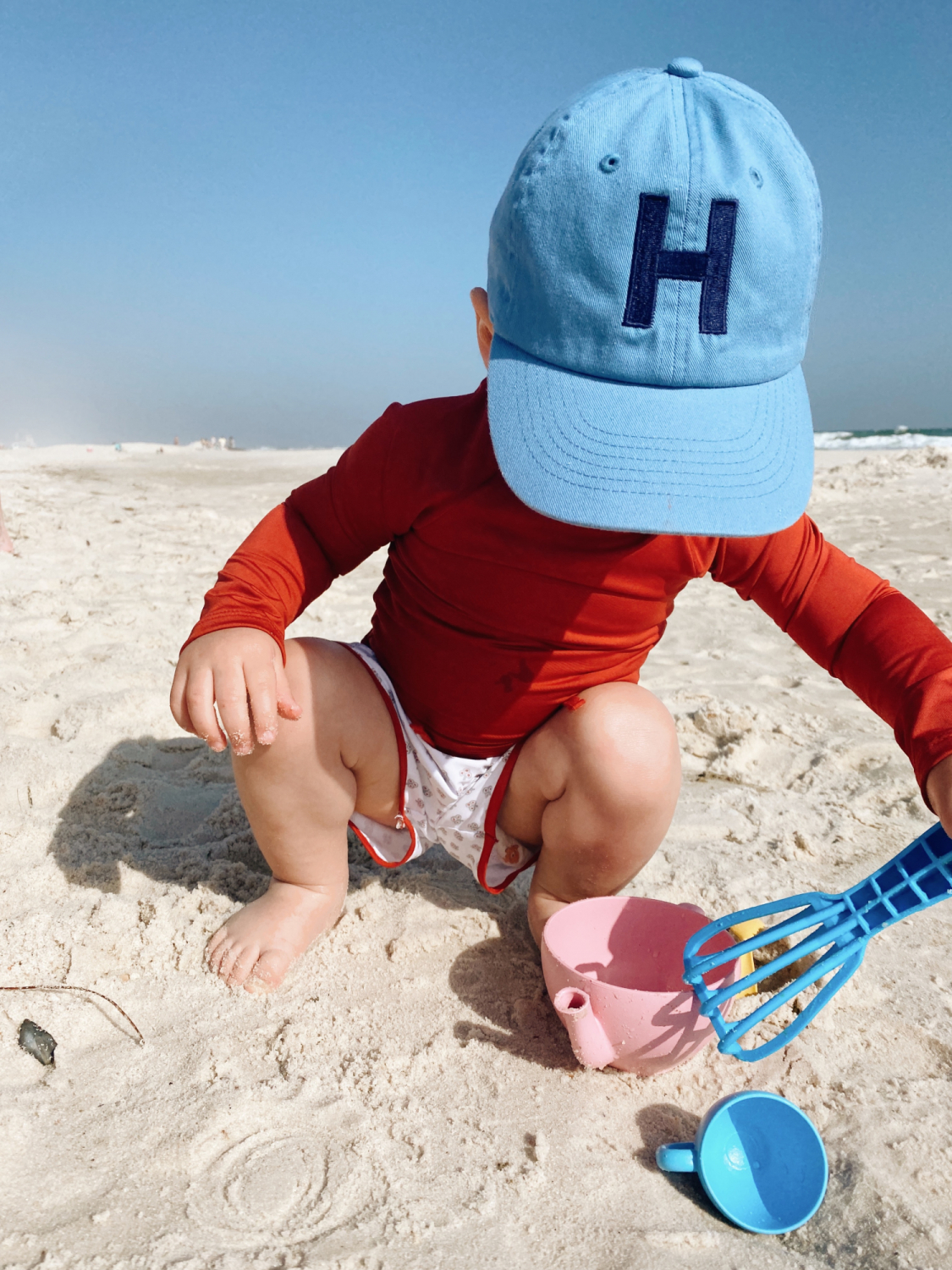 hat | swim shirt | trunks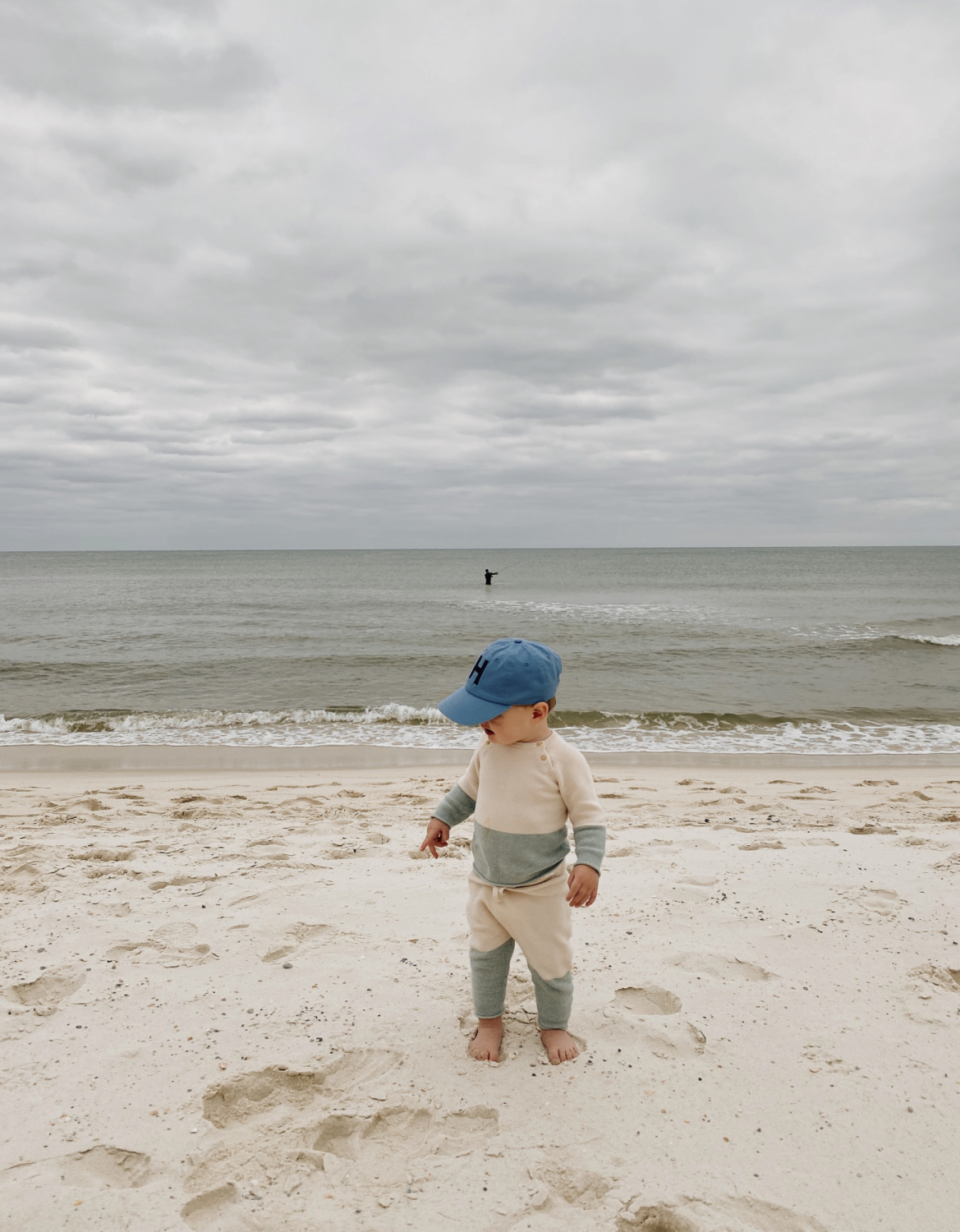 hat | knit set, also love this one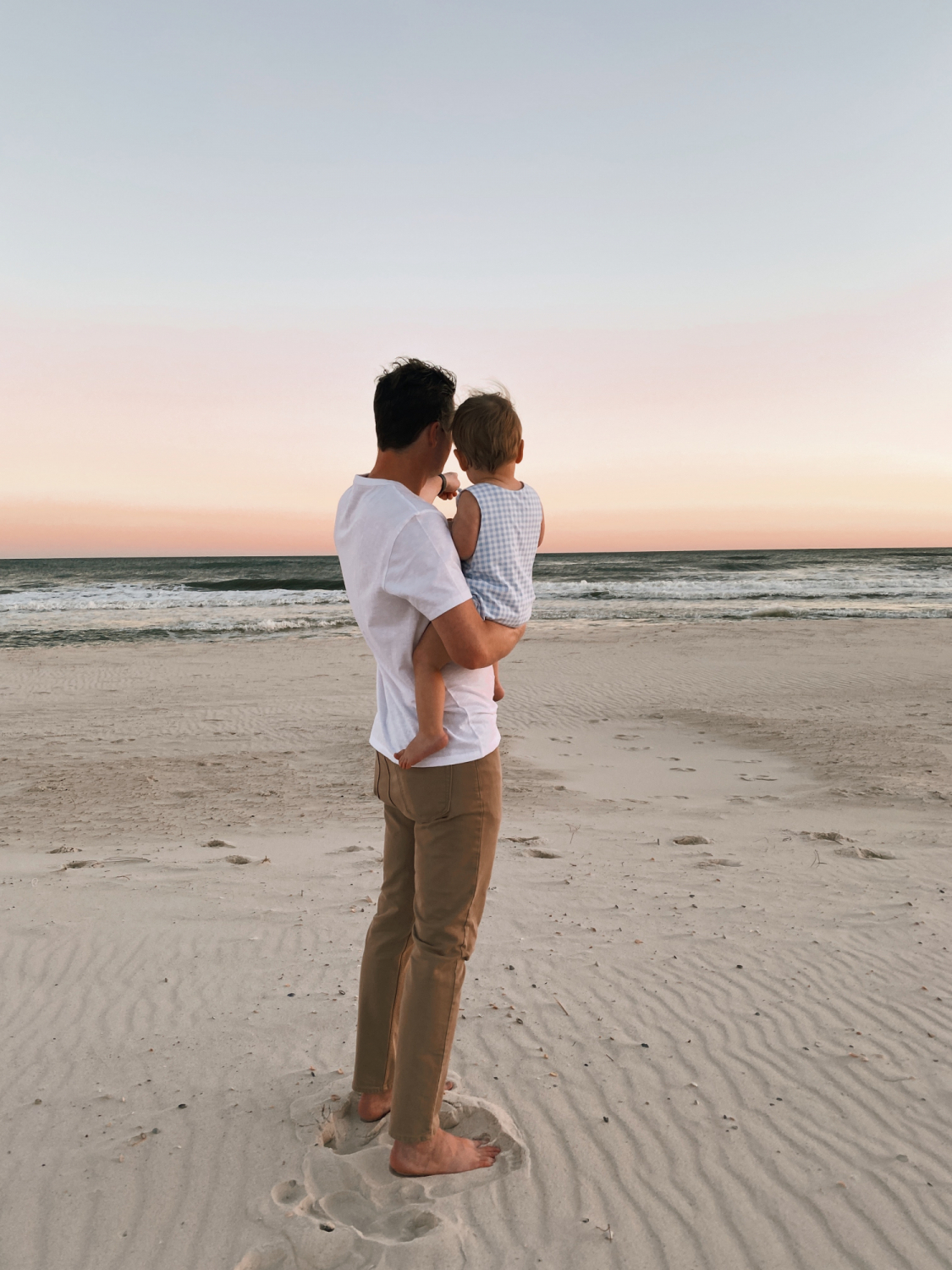 I wanted to share a few things about our short trip last week!  We went to Christian's family's beach home in Gulf Shores, Alabama.  They have owned the house for almost 10 years, and while they all live closer to it and visit more often, we have only been able to go a handful of times.
So with that being said, I don't know very much about the area and usually when we visit, we cook at home and mostly stay at the house or the beach.  This trip however I was able to also see my girlfriend Jenn of Haute off the Rack, and we went to a few restaurants in Orange Beach.
Fisher's (Upstairs) | We had a double date here and it was such a great atmosphere.  My meal was good (not amazing or anything), but I feel the ambiance made up for it.  The dockside below is a more casual daytime restaurant.
Buzzcatz | A cute an easy place to grab breakfast or a pastry to go.  We were only here briefly but it was good!
The Gulf | A really great open air daytime place that is very Covid-friendly, all spaced out across the sand with cabanas and the perfect view of the water.  I would definitely come here again.  And it's definitely family-friendly!
Outside of that, we also got pizza takeout the last night from Janino's and it was pretty good.  I had some sweet gals reach out and share that Playa in Orange Beach was a great atmosphere for Mexican food.
Thank you so much for reading! XO –