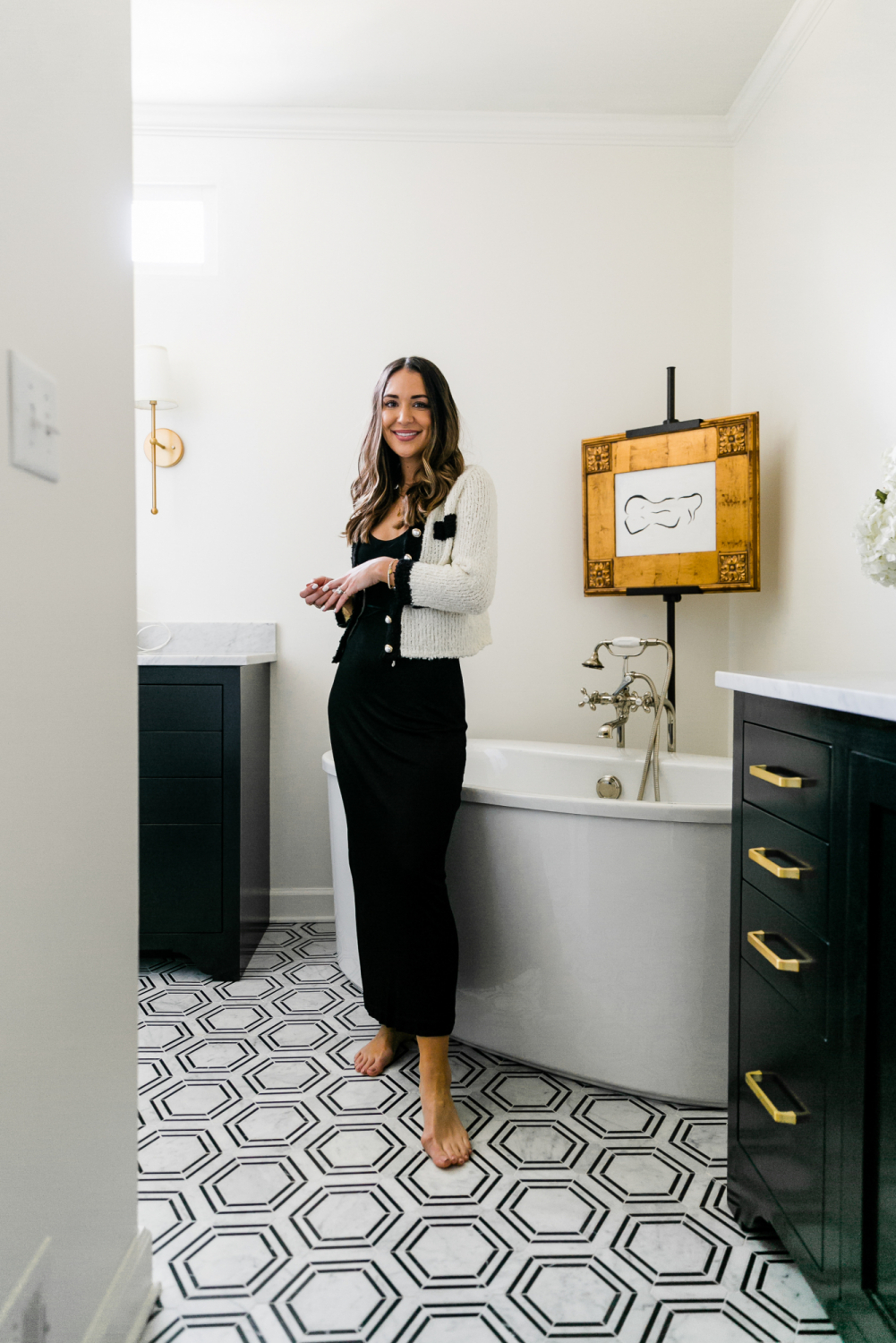 Six months later… I'm finally sharing our full bathroom remodel!  I've gotten many a message from you guys about when this would be posted, and I apologize for taking my sweet, sweet time.  When we first moved from our 1,000 sq. foot apartment in San Francisco to this much larger home in Georgia, I was so fortunate to partner with brands on some of the room reveals in our house.
You can find them all in the "home" category of this site, but some examples are our dining room, living room, Hudson's room, the den and bar, my closet and our bedroom.  Because we partnered on them, we were on tight timelines and it can be hard to decorate so much of your home in a snap!  We knew when we purchased this home that we would be gutting our master bathroom and starting from scratch, so I promised myself I would take my time making it feel "just right" before sharing it.
Hilariously (and appropriately), I have added some art since I photographed this in March, so even with six months I still ended up changing it around.  But alas, we are here today with the big reveal!
You can find some "before" photos below.  It was… something to see.  Truthfully one of the only rooms in the entire house that hasn't been renovated or updated in the past 5-8 years.  We took everything out and without knocking out any walls and completely transformed the space.  I am in love with the result!
Some of the biggest things I learned in this renovation that I will be sure to stay on top of next time are:
1. Have regular budget check-ins with your contractor.
Looking back, I should have scheduled a budget touch base with our lead contractor every Friday.  That way we could routinely discuss where we stood, what surprises came up and what our options were.
Which leads me to…
2. Don't be afraid to ask for estimates and options.
As a lifelong renter, I've only been a homeowner for less than two years.  So I've never done any kind of renovation.  In any project, hiccups and dilemmas are going to be discovered as the project moves along, and there will be repairs and additional expenses added to the list.  I think it's pretty safe to say… you will likely go over budget.  But at the end of the day, monitoring how over budget you go is up to you to stay on top of.  No one is going to care about your wallet as much as you are!
Our finished cost was 58% over the original estimate.  And that was largely due to additional tile labor costs, a surprise subfloor replacement during high lumber costs (unavoidable), unexpectedly expensive French doors, etc.  It would have been wise for me to ask for estimates and options instead of just saying, "sure, ok" and then being surprised when the numbers rolled in once decisions were already in motion.
Live and learn, that's on me.  Big picture, I'm so pleased with the results, I expected to go over budget and I would still do it all over again.  But I definitely learned along the way.
3. If you're going to do it, do it right.  And that means hiring a designer!
Without a doubt, this bathroom would not look like this without the guidance of Theresa Costas Design.  Theresa just has great taste, period, but she came in with knowledge and experience.  She knew where the shower heads should be mounted, where to splurge and where to save and how to elevate the space with small tips and a refined eye. It also made me so much more confident in my choices to have her opinion on ​not only the big ticket items like tile and countertops but also the details like ​fixtures, hardware​ and sconces.​​​​​
When you renovate a space, you're going to spend money regardless.  You might as well be spending it well.  I am so, so glad I trusted her when I was hesitant (black vanities, marble subway tile over ceramic tile, mixing metals, etc.).  Without a doubt, she was right, and if I could go back in time I would have never questioned any of her choices in the first place.
BEFORE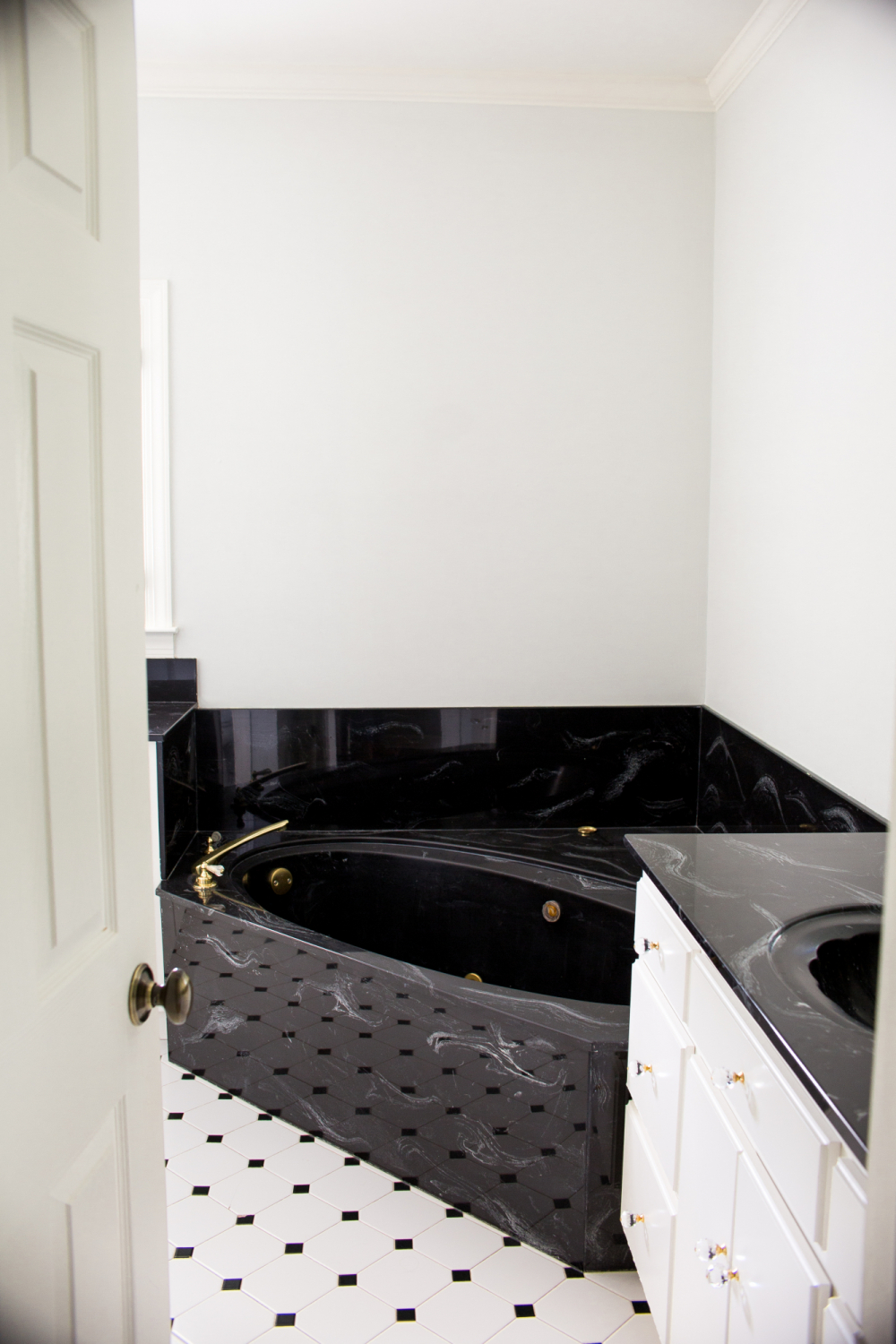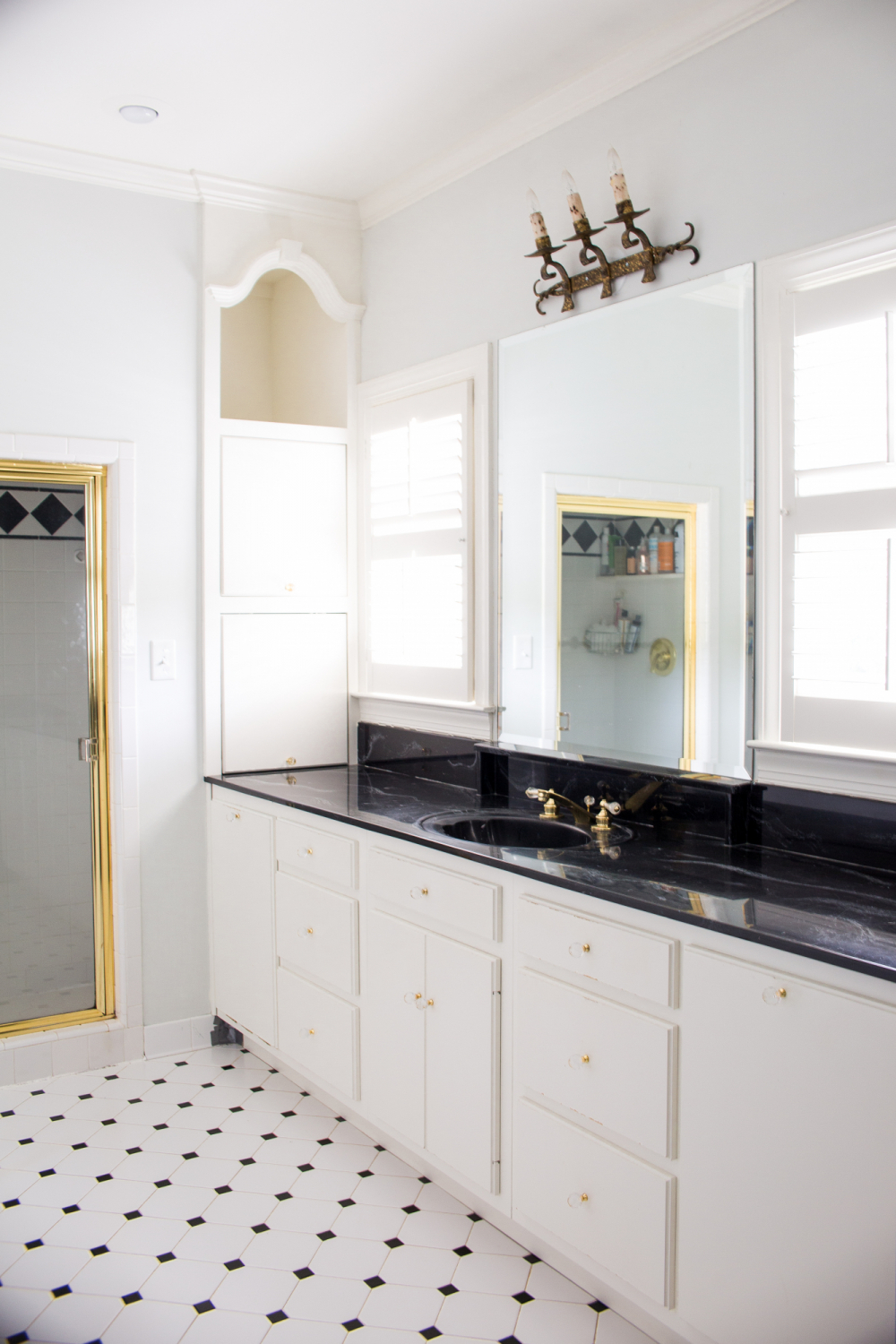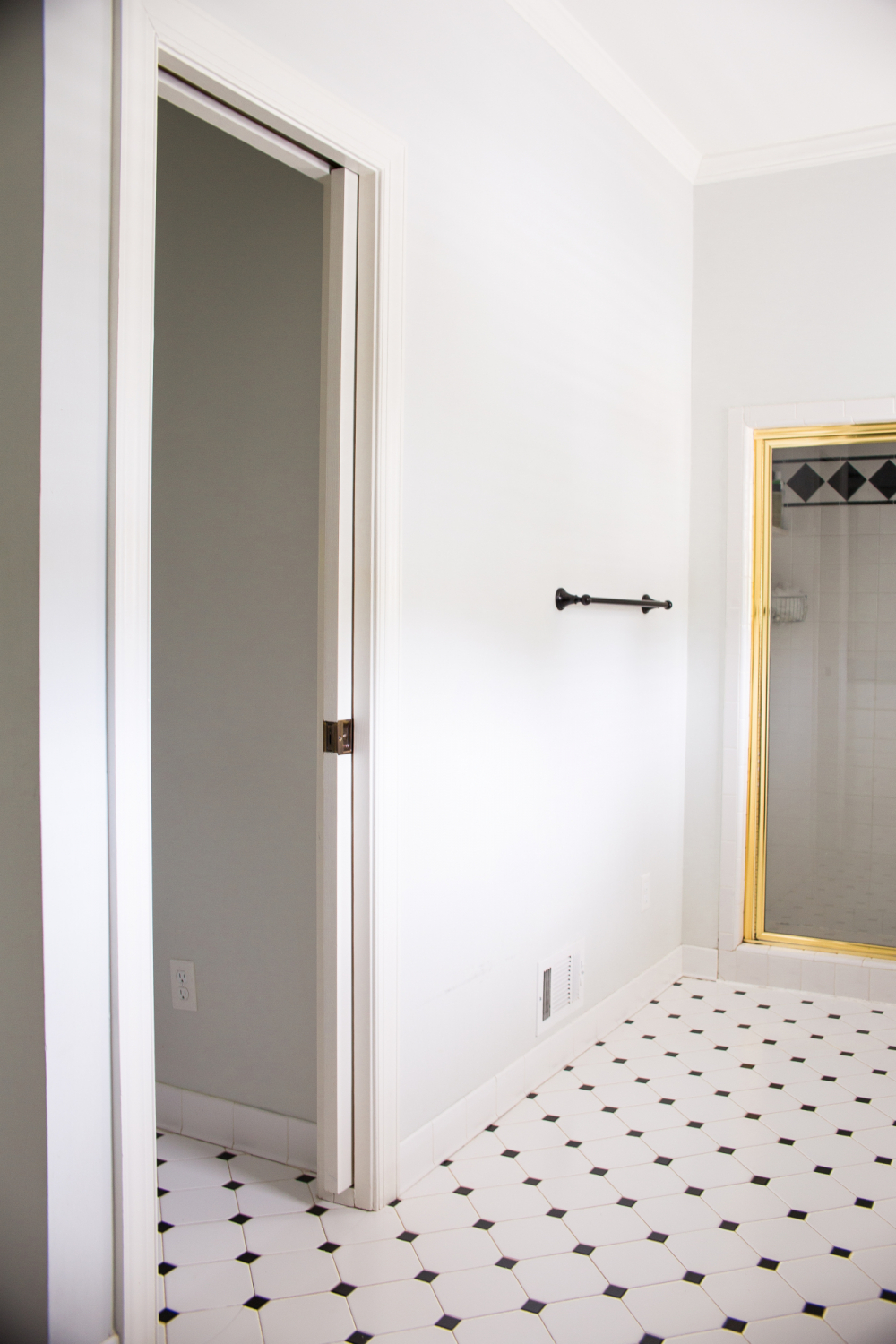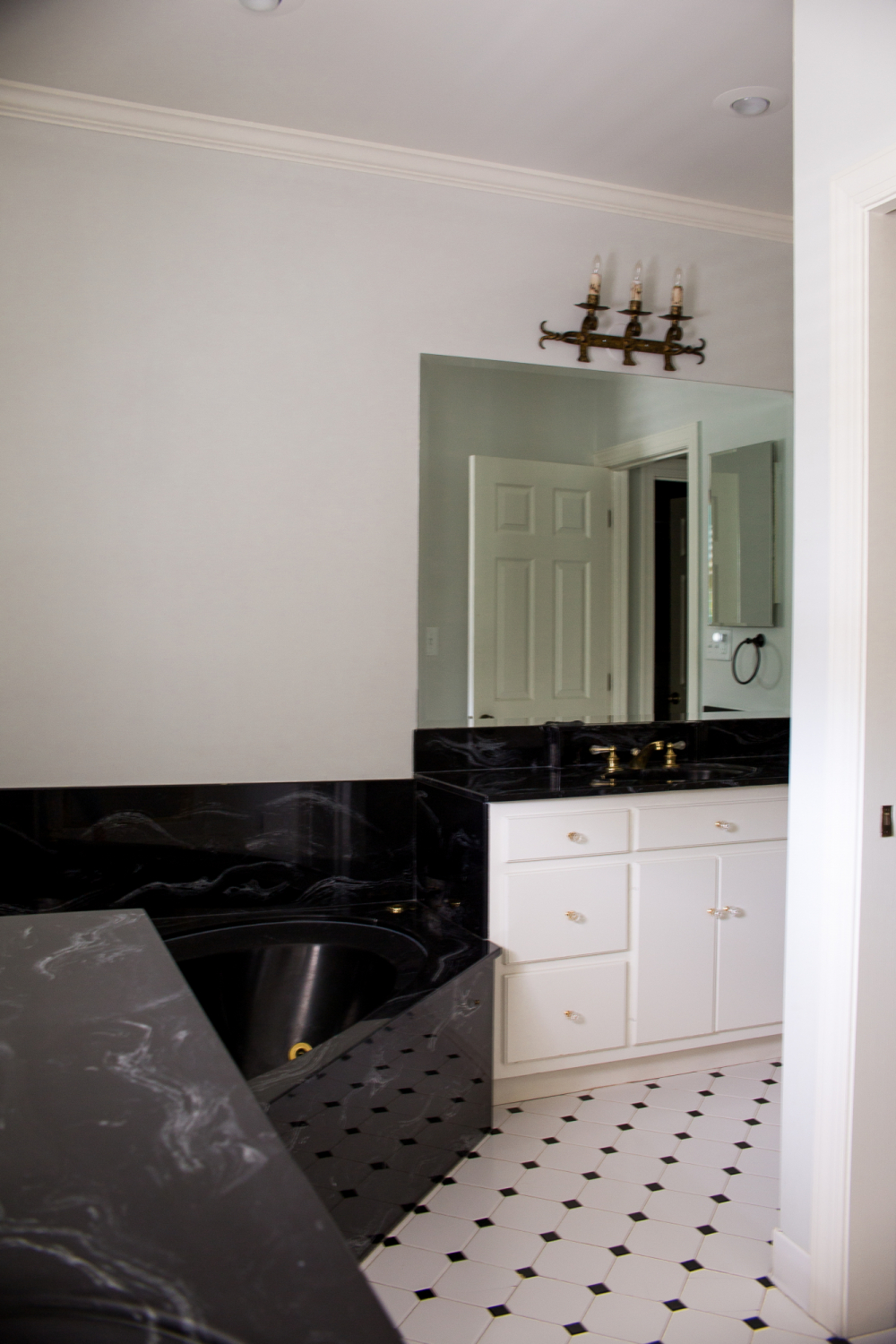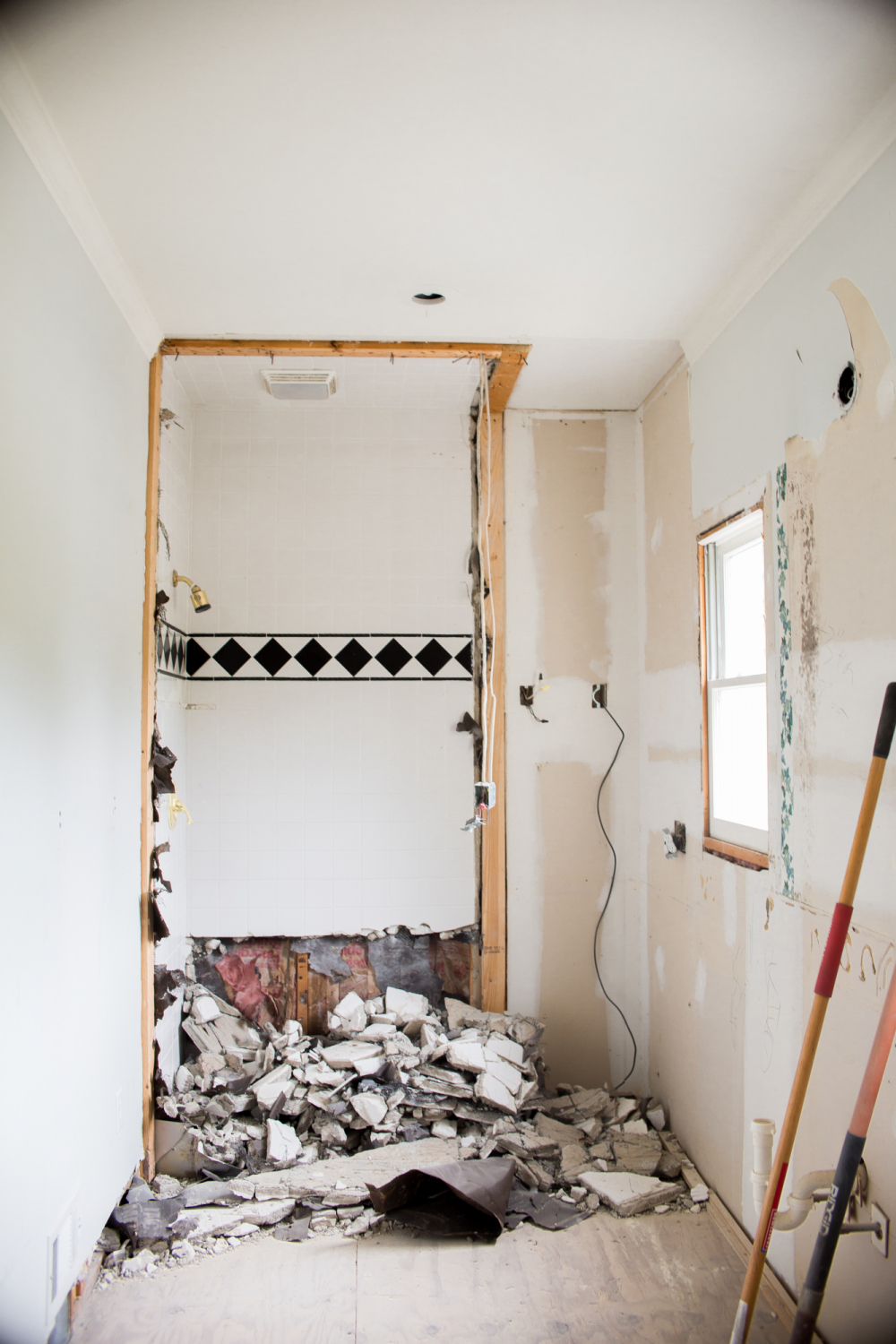 AFTER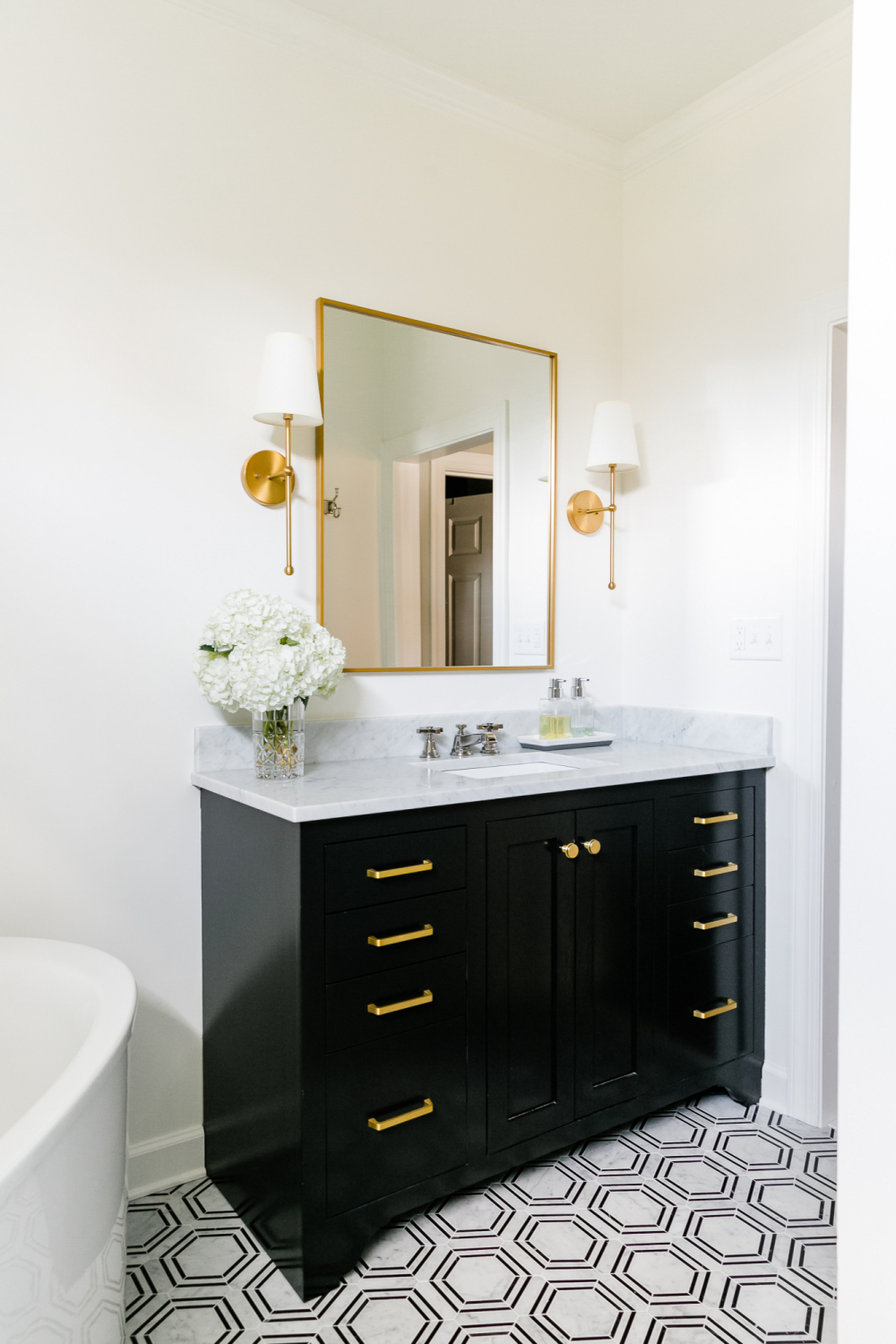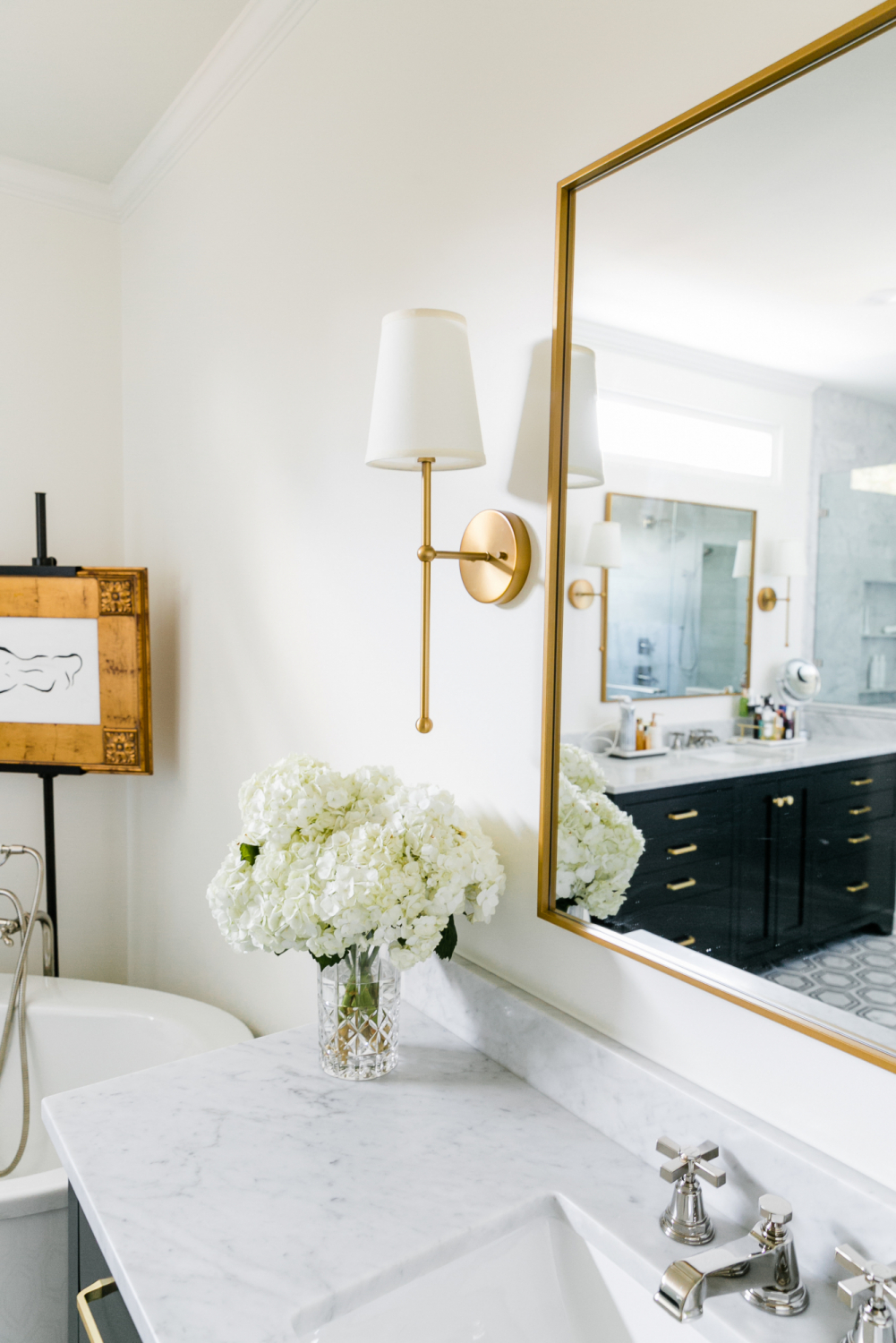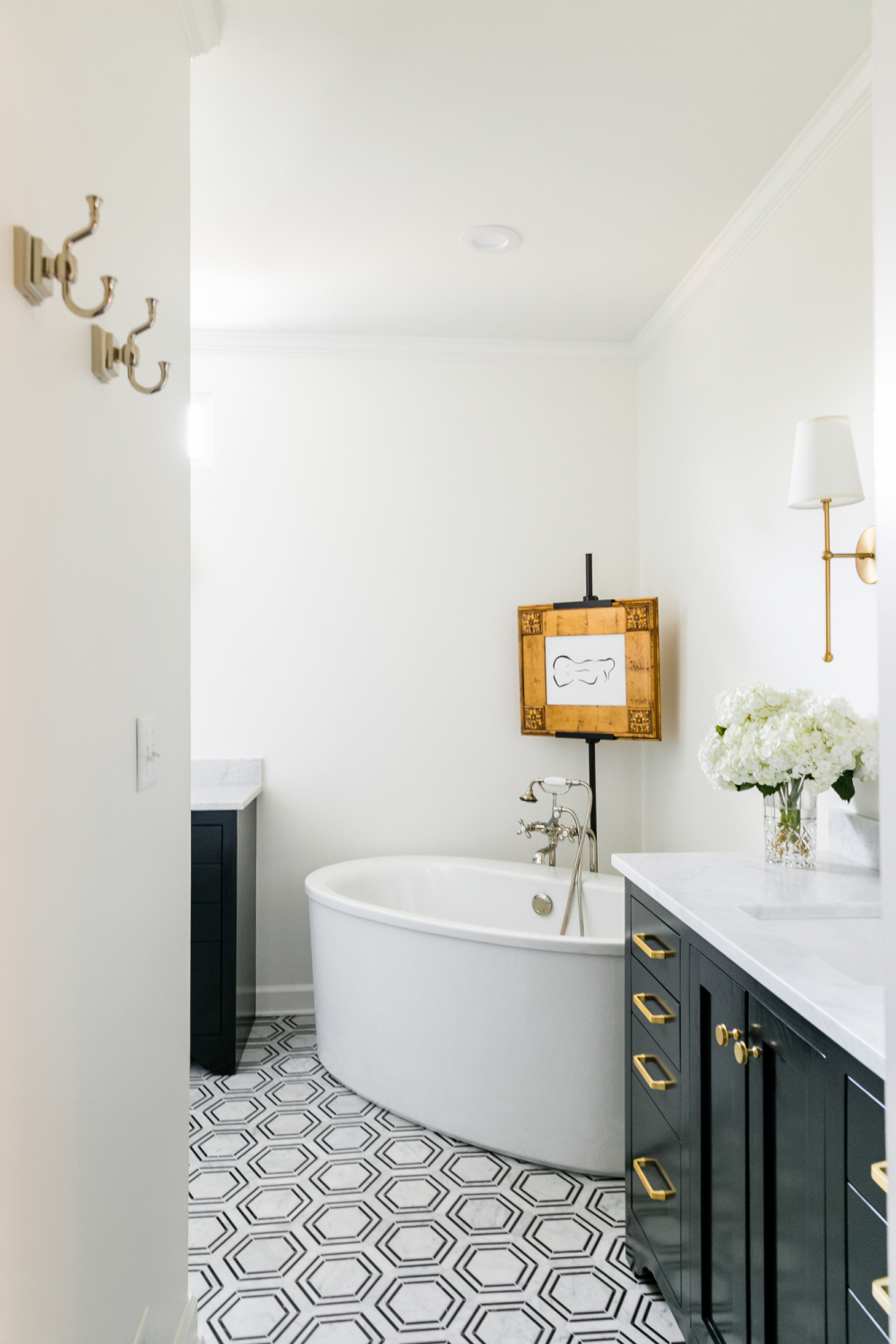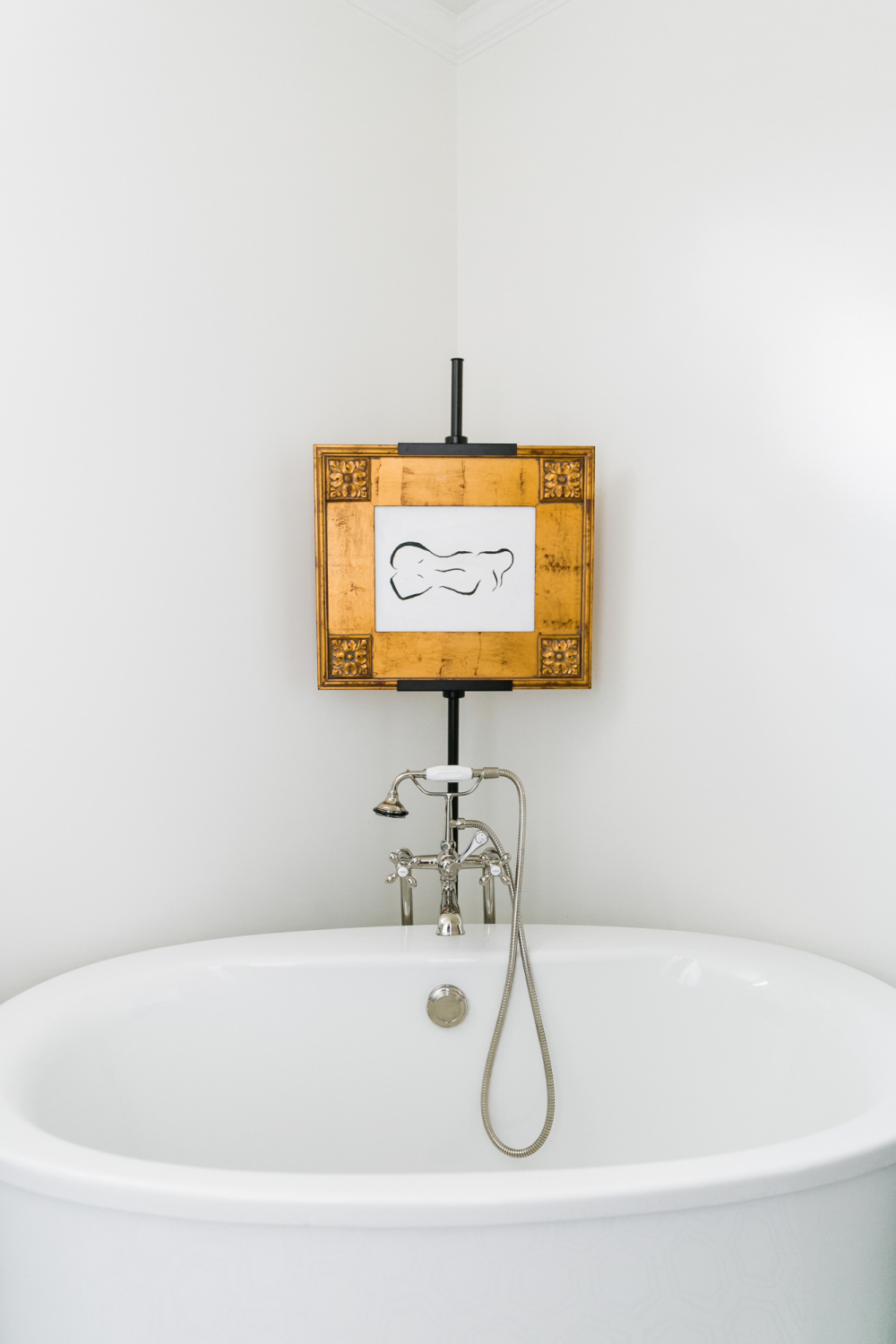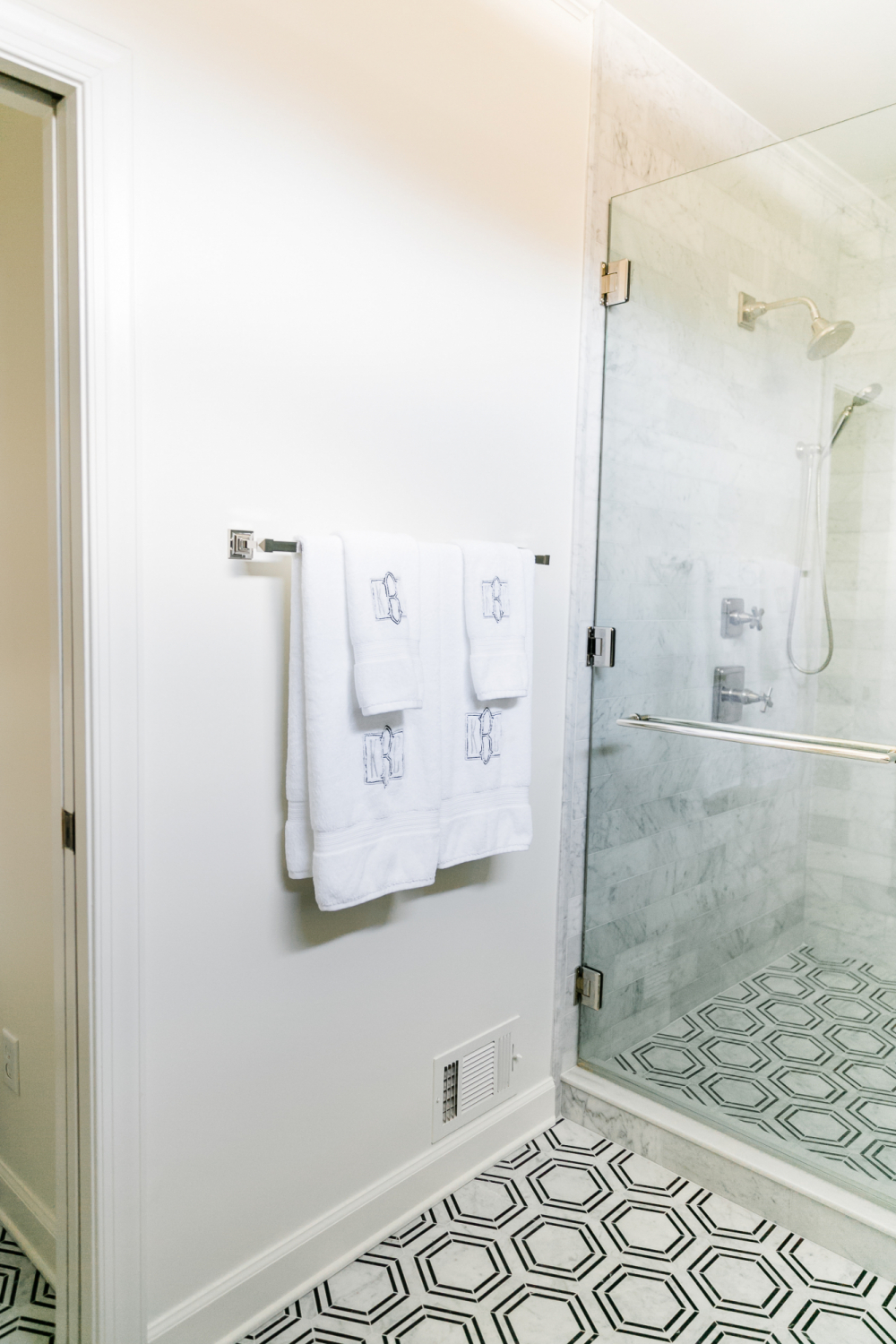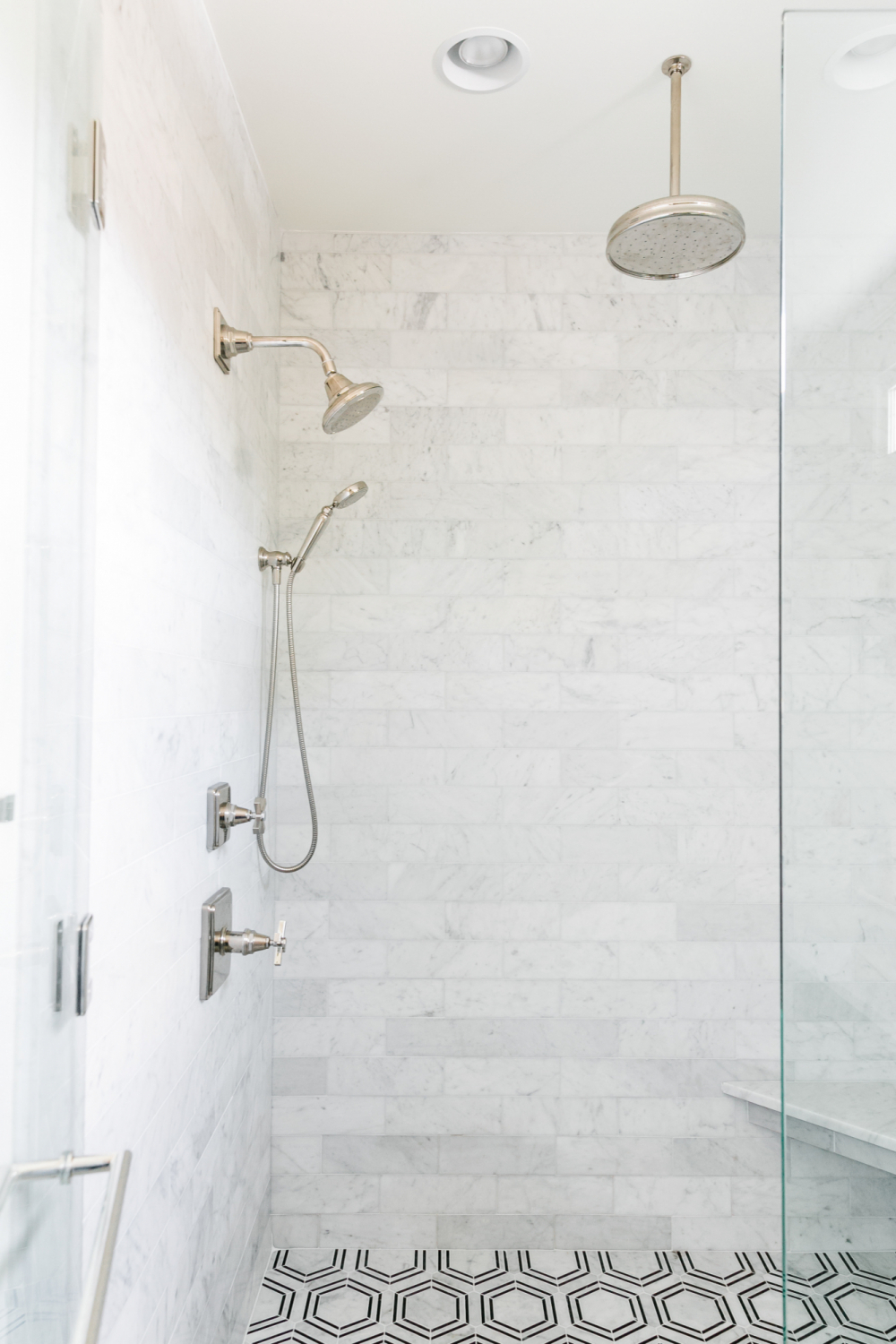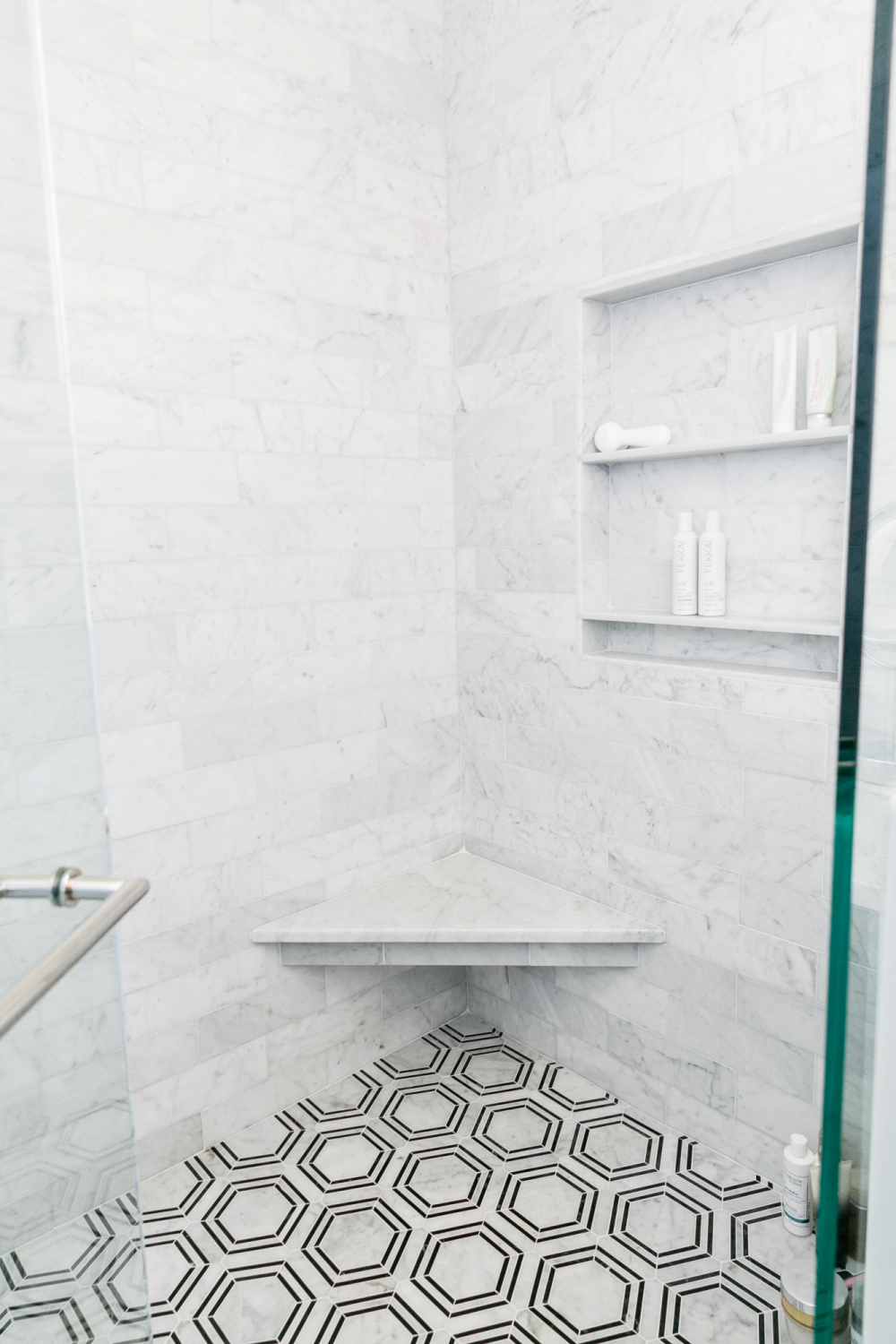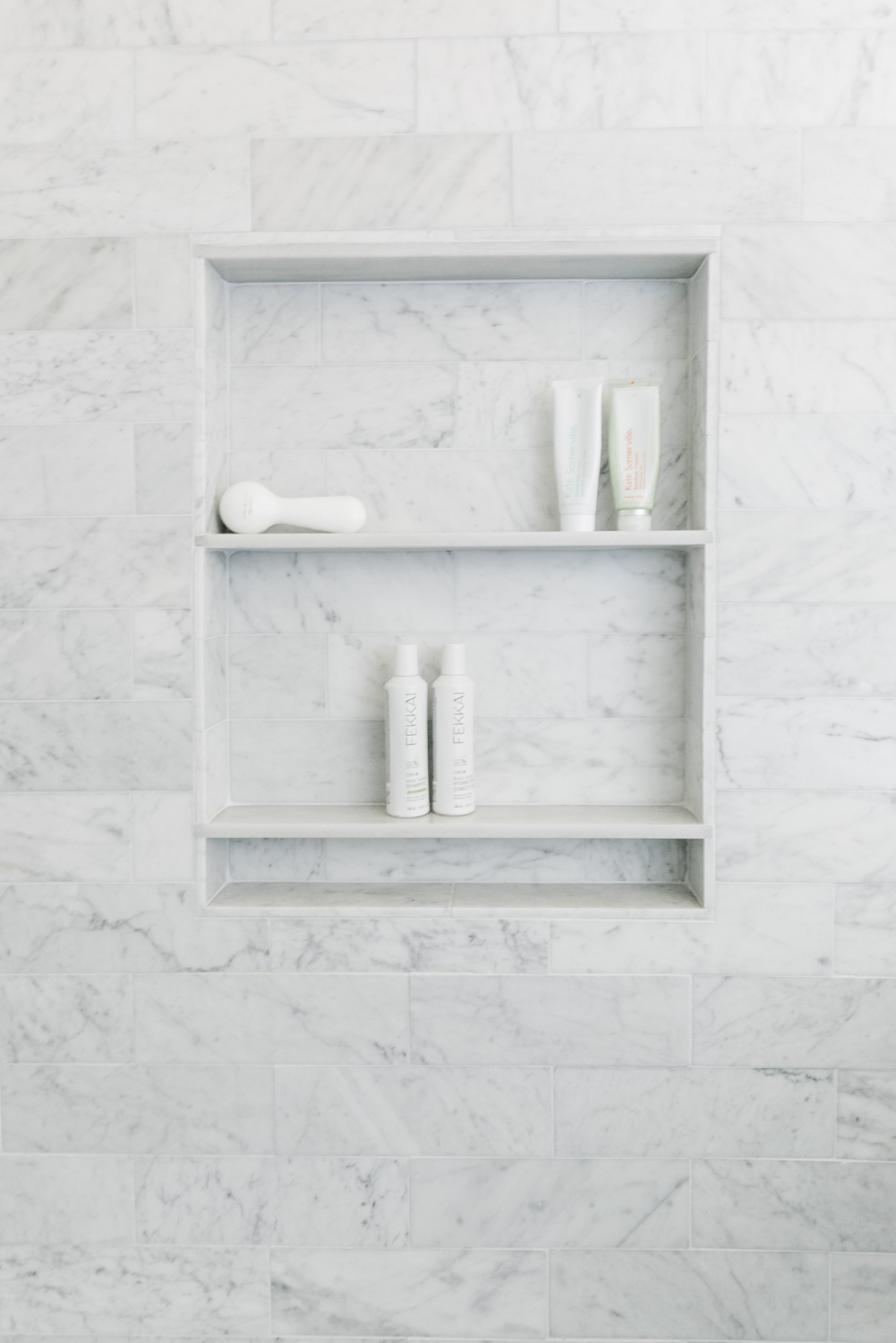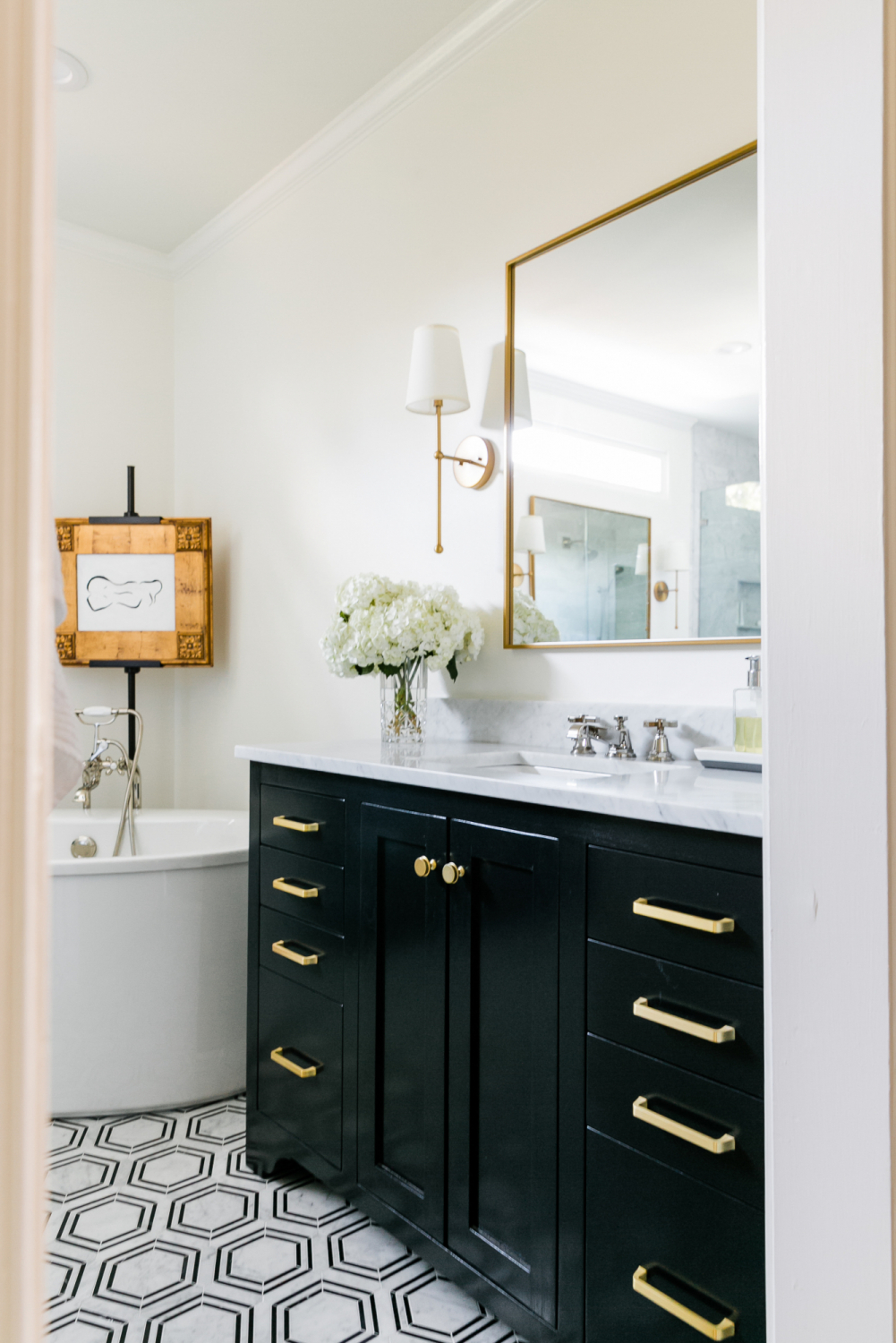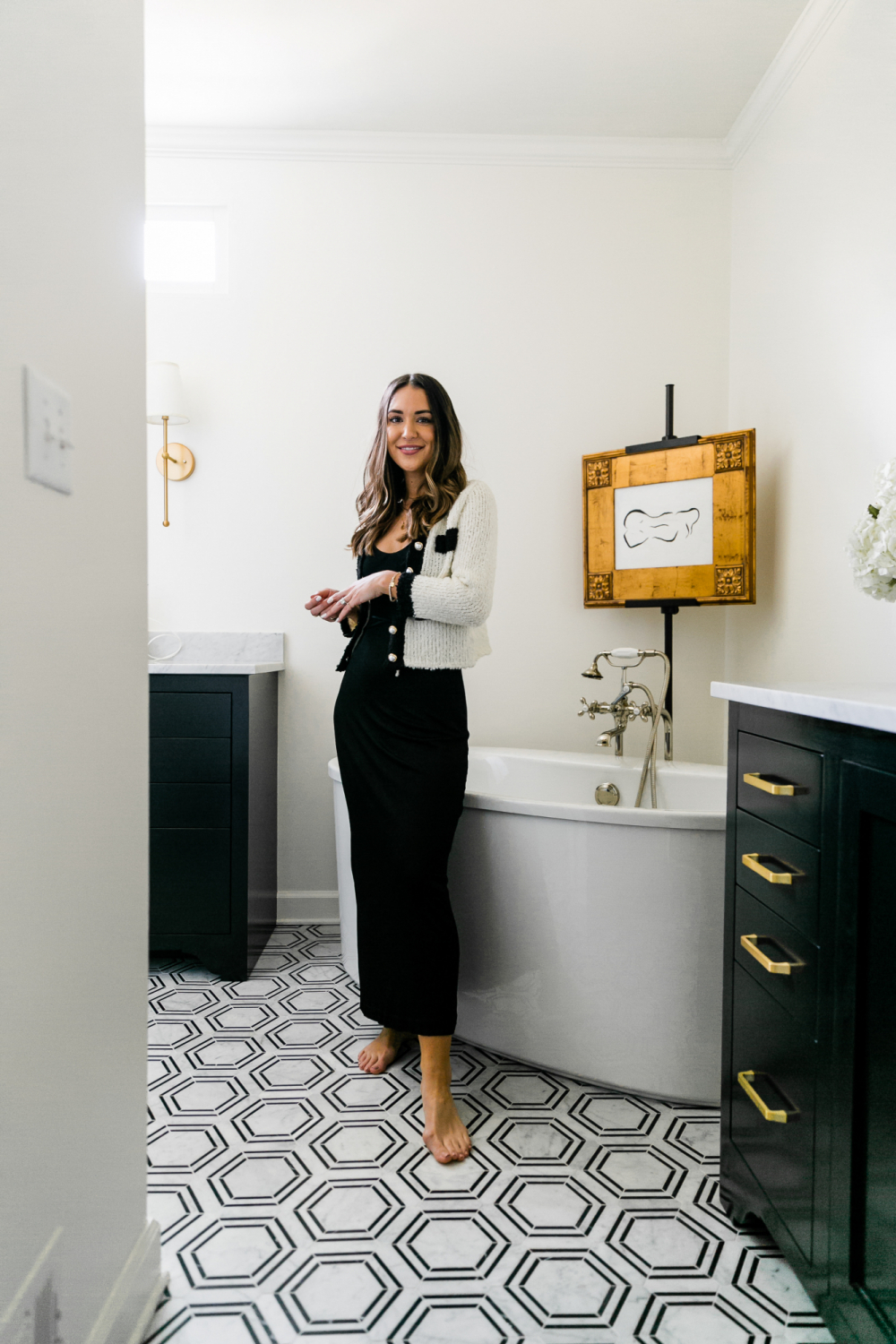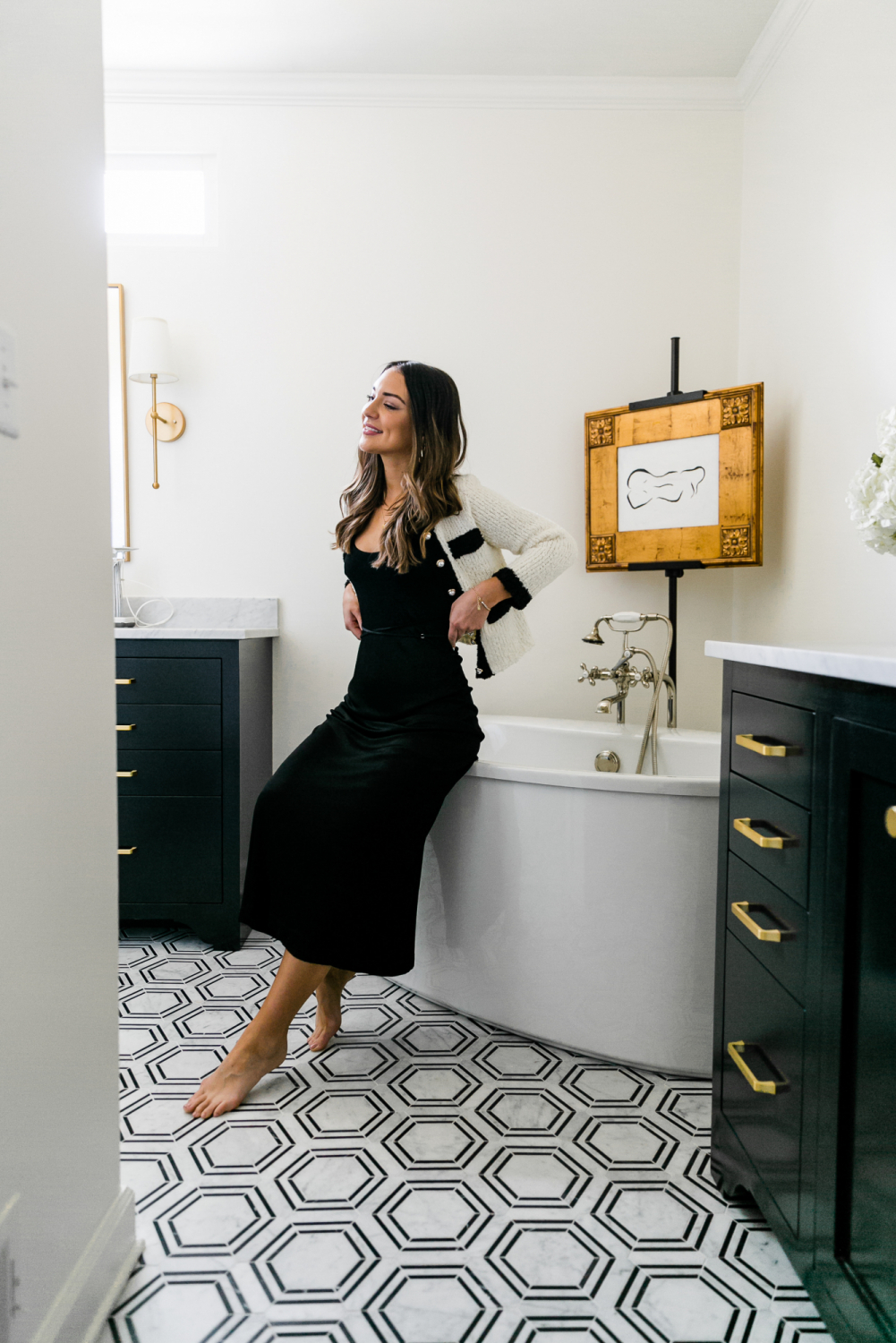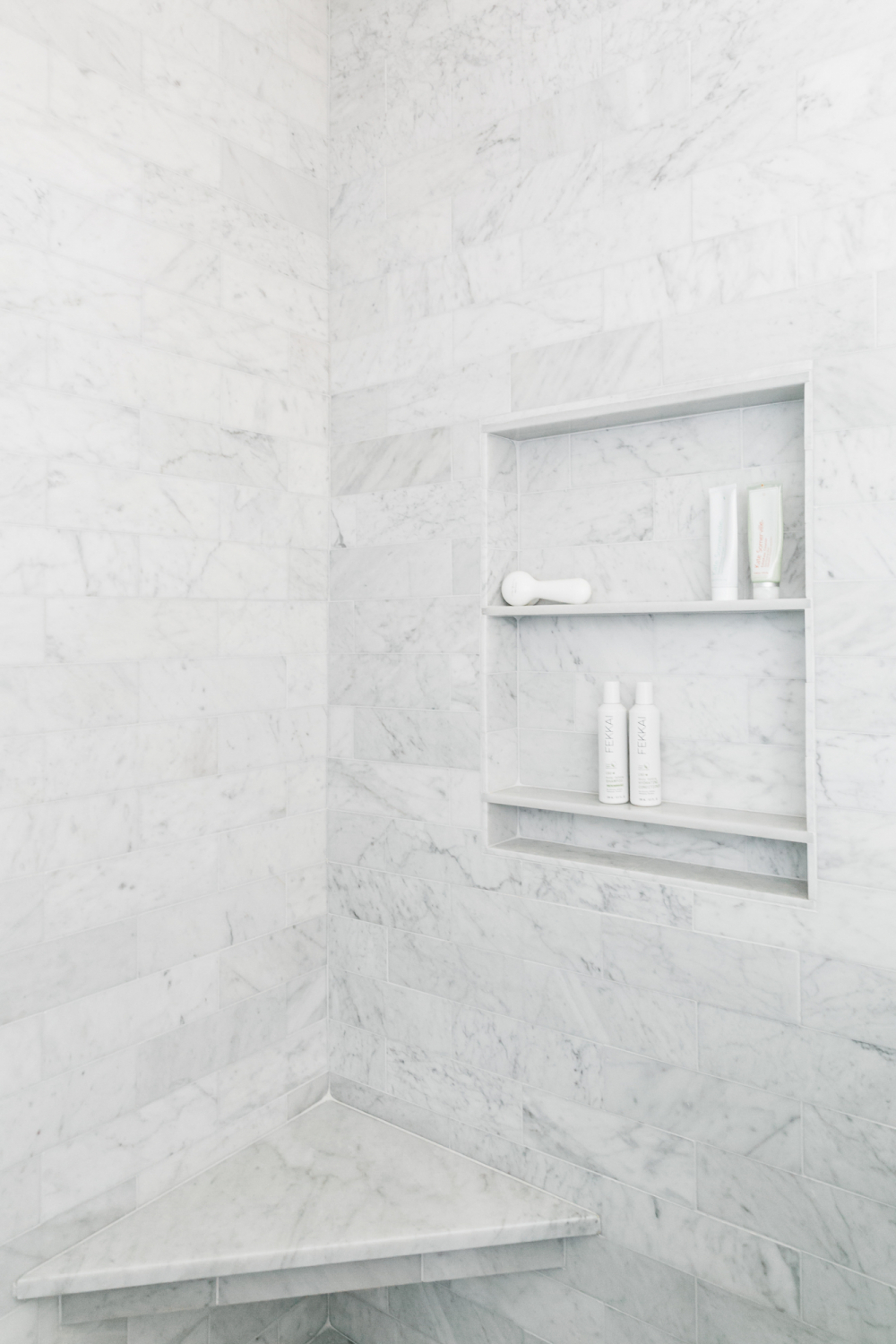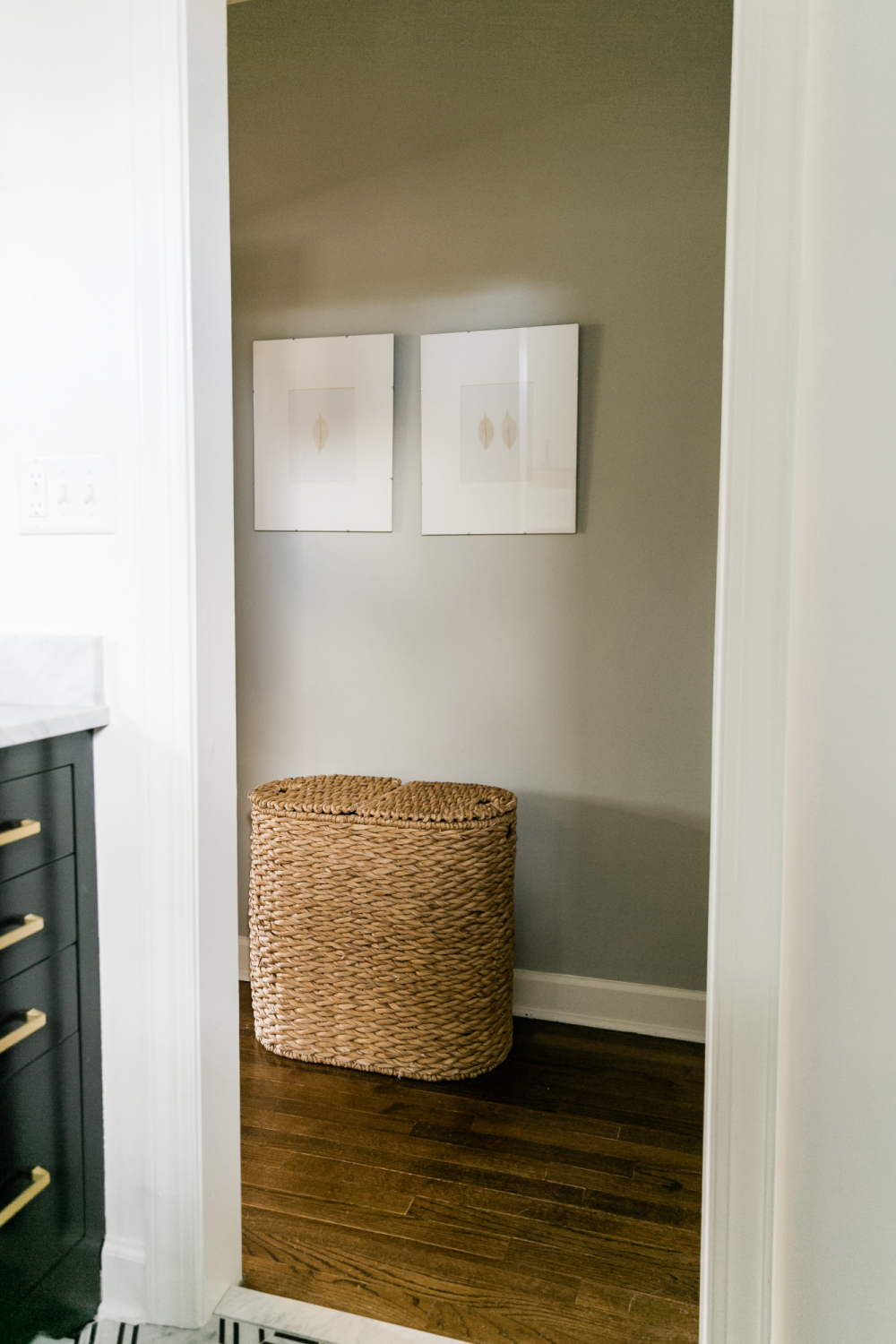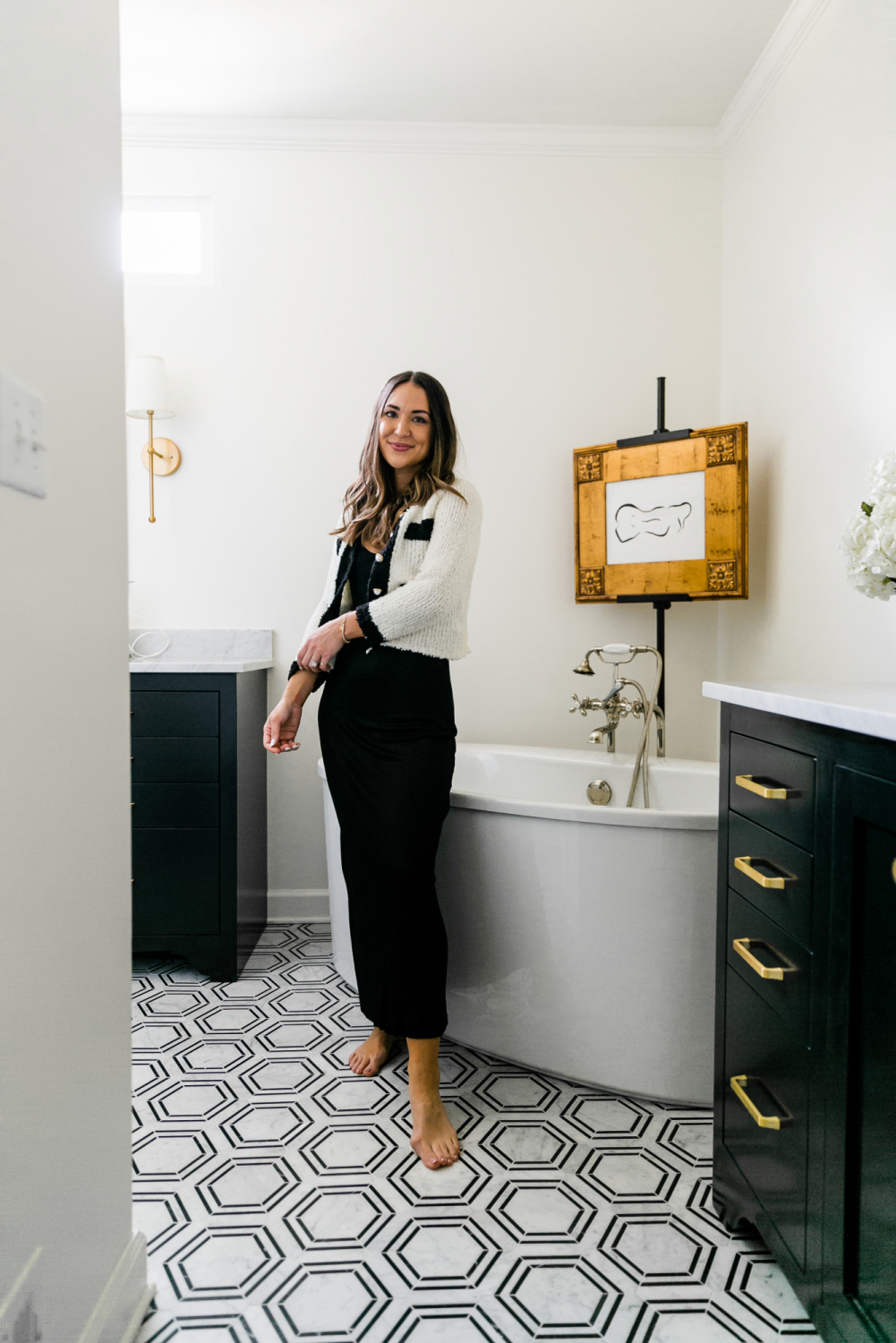 photos by Alexandria Murray
If items have links (some were purchased in person locally and therefore are not linked), you can find them below!
dress – Alexander Wang (old), also love this one and this one | cardigan | art easel stand | art frames – vintage | vanity pulls and knobs – Lowe's | mirrors – Joss & Main (no longer available) | sconces – available here and here | towel hooks | personalized bathroom towels | tub filler | freestanding bathtub, shower head, rainhead, handshower fixture, shower drain, sink fixtures in polished nickel – Kohler | hexagon tile | marble subway tile | toilet
If you have a lesson learned in a renovation experience or have a project you're thrilled to complete – I would love to hear about it!  Our next big project are new front doors being installed… tomorrow.  I am SO excited!
Thank you so much for reading, and you can find more home reveals and rooms in the "home" category of this site.  XO –