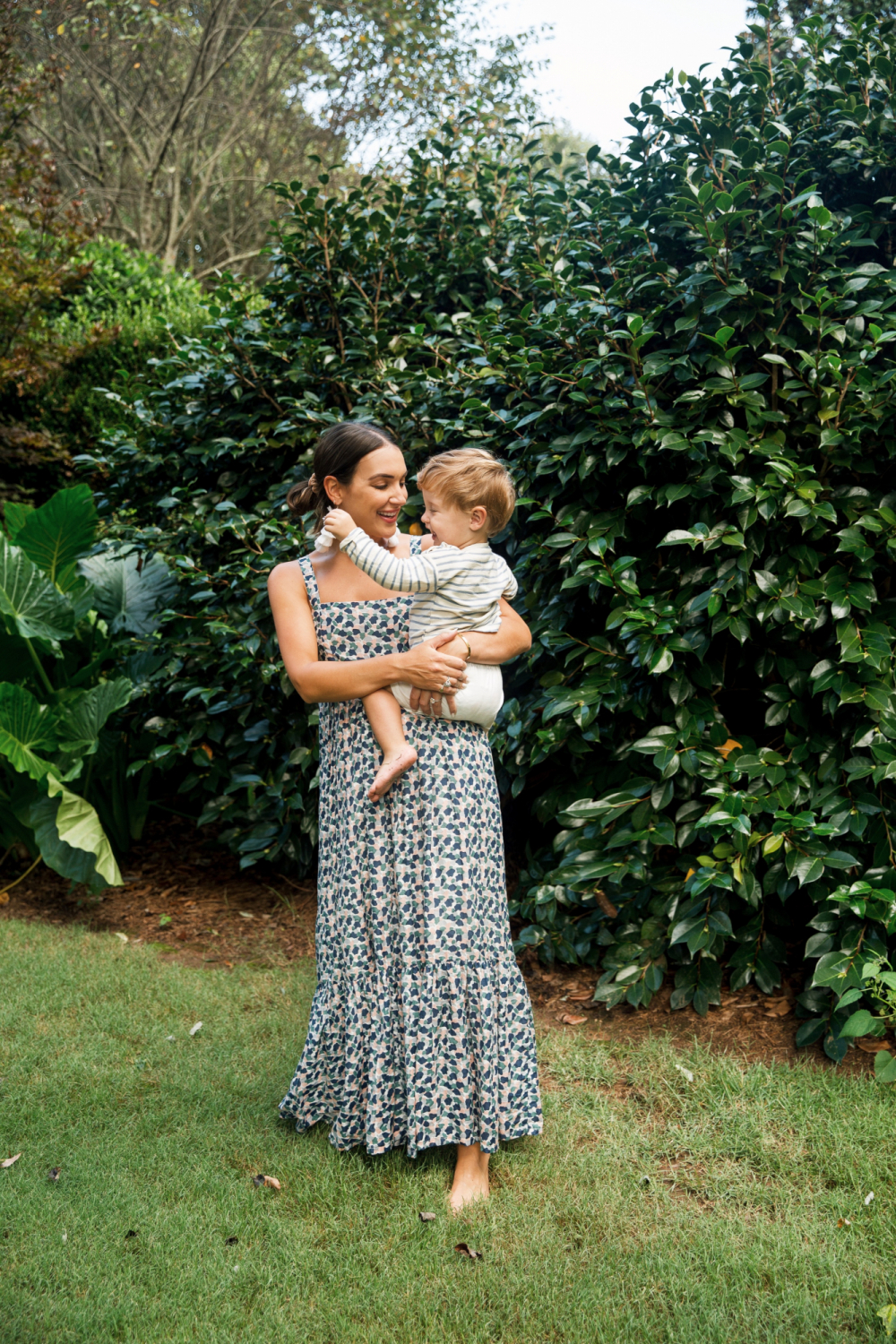 – a barefoot summer backyard moment Christian sweetly captured (dress details) –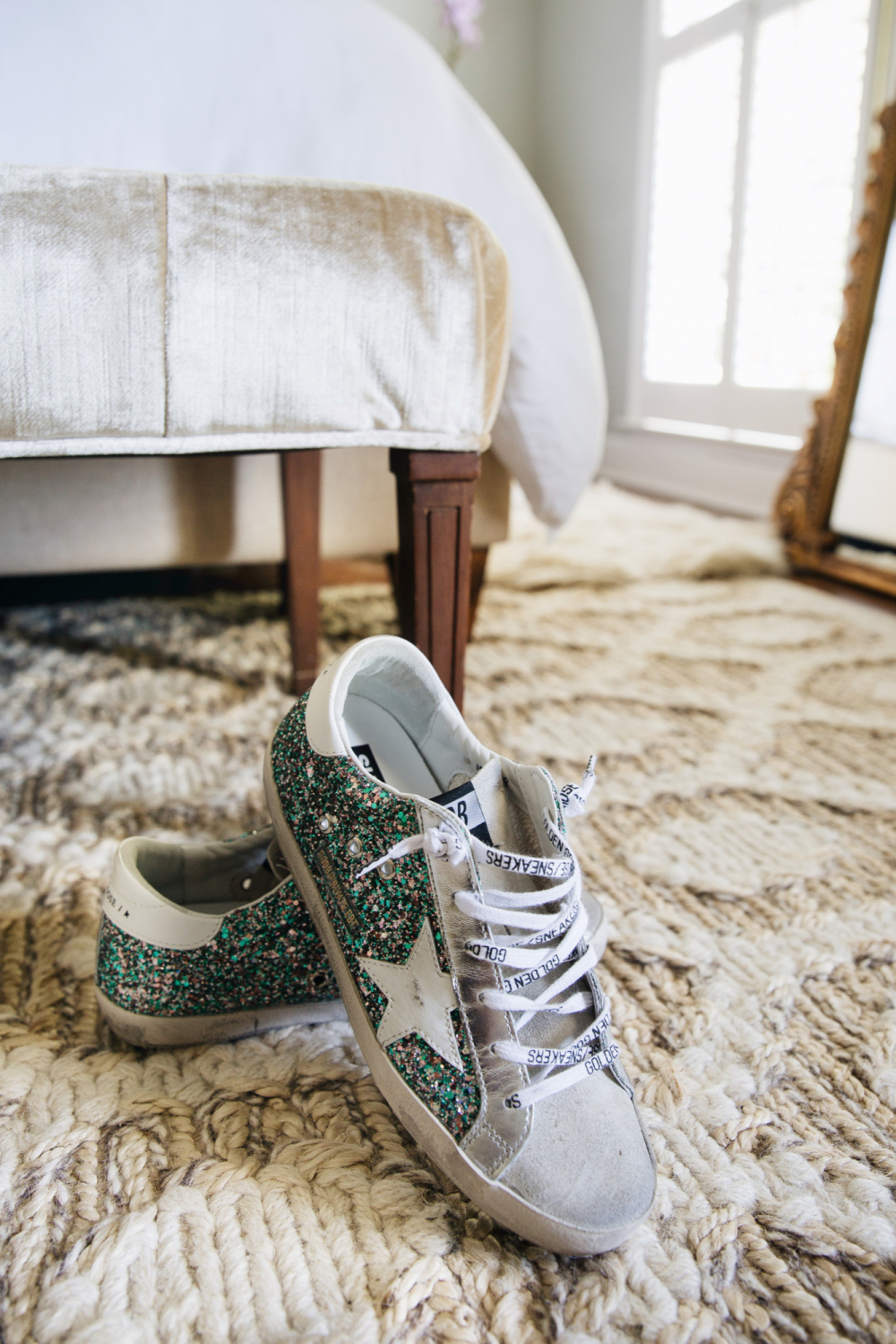 – glitter sneakers arriving that I won playing Bingo –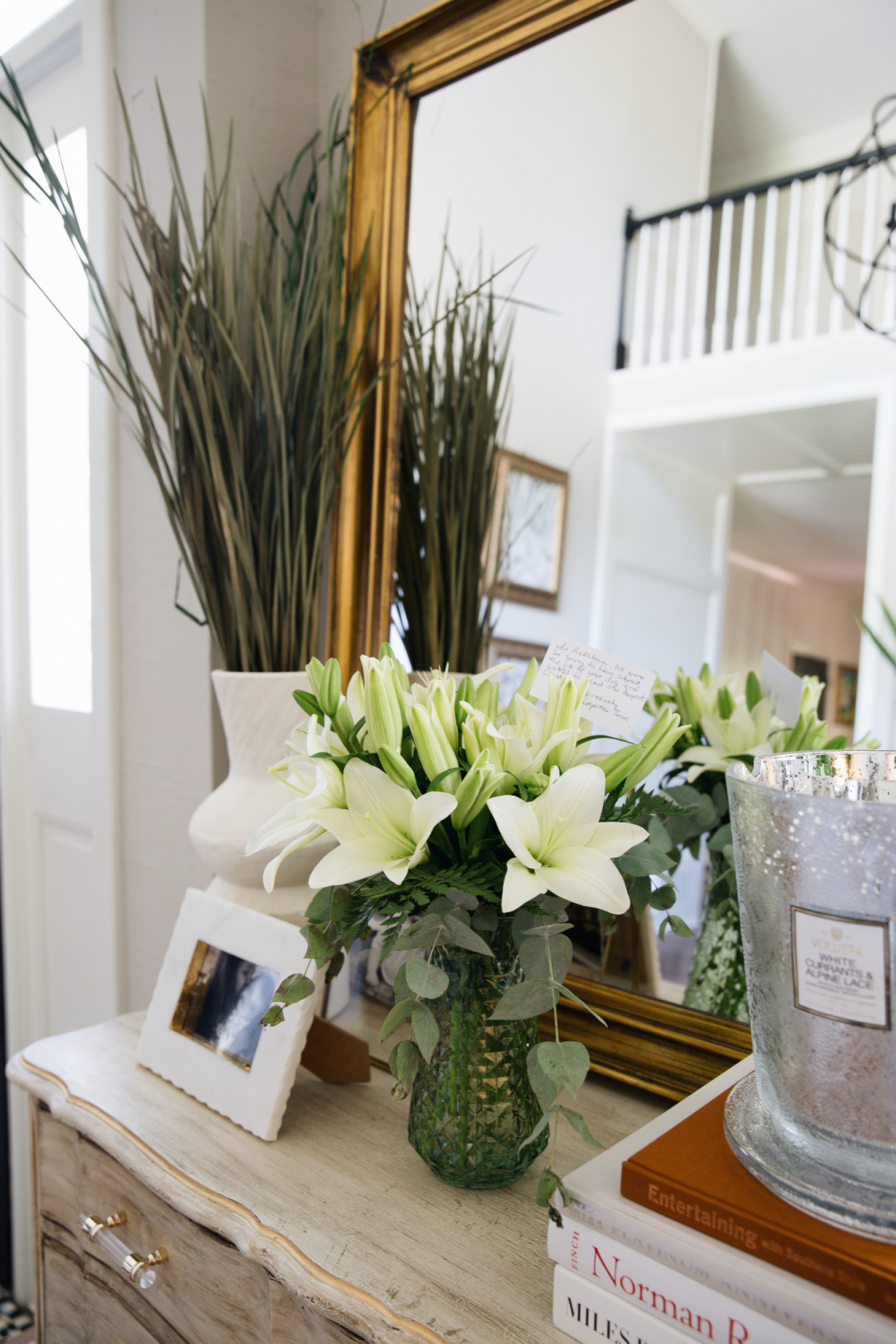 – the most beautiful flowers from the Nespresso team in memory of sweet Bailey –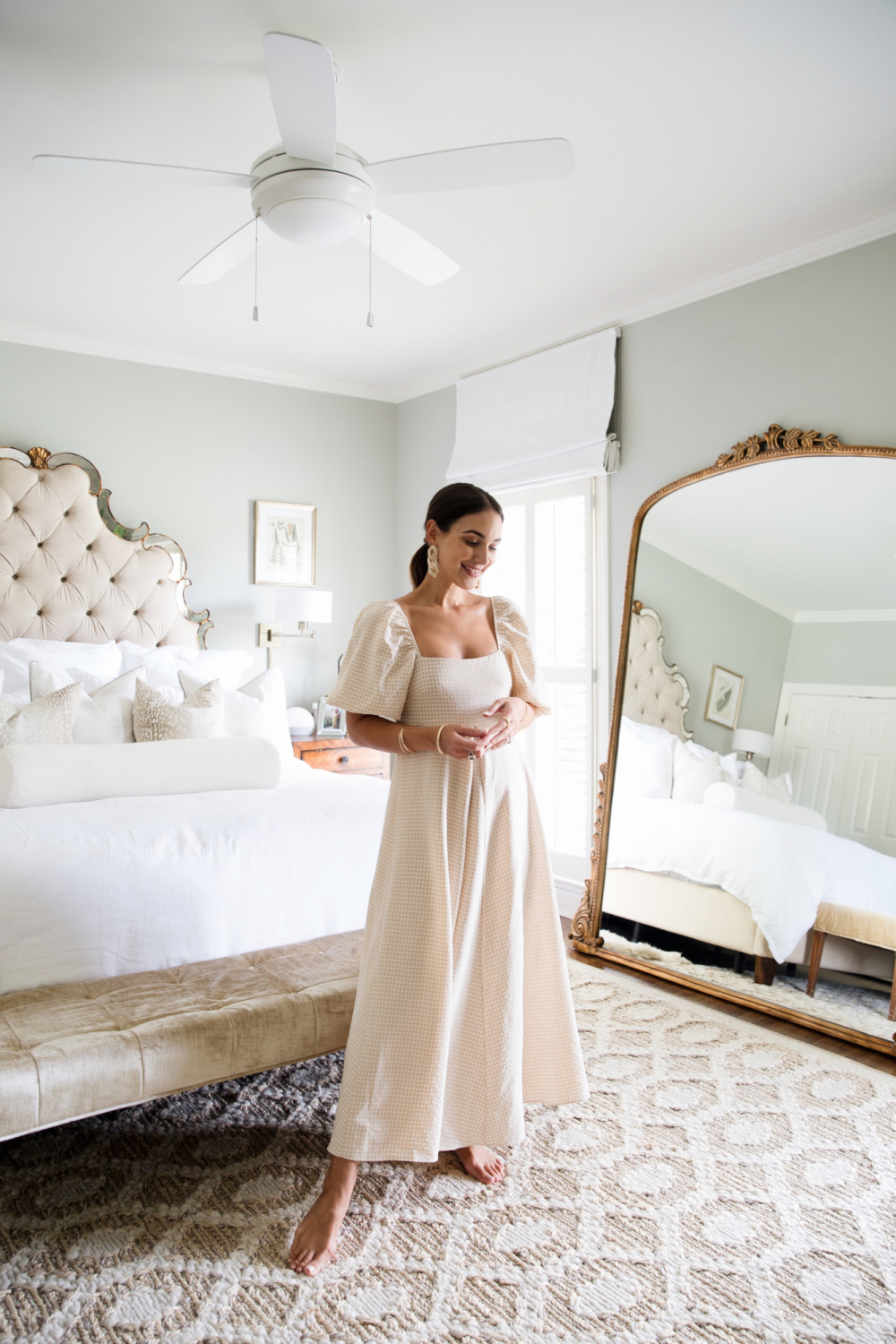 – a sweet gingham dress (sold out but love this one too) –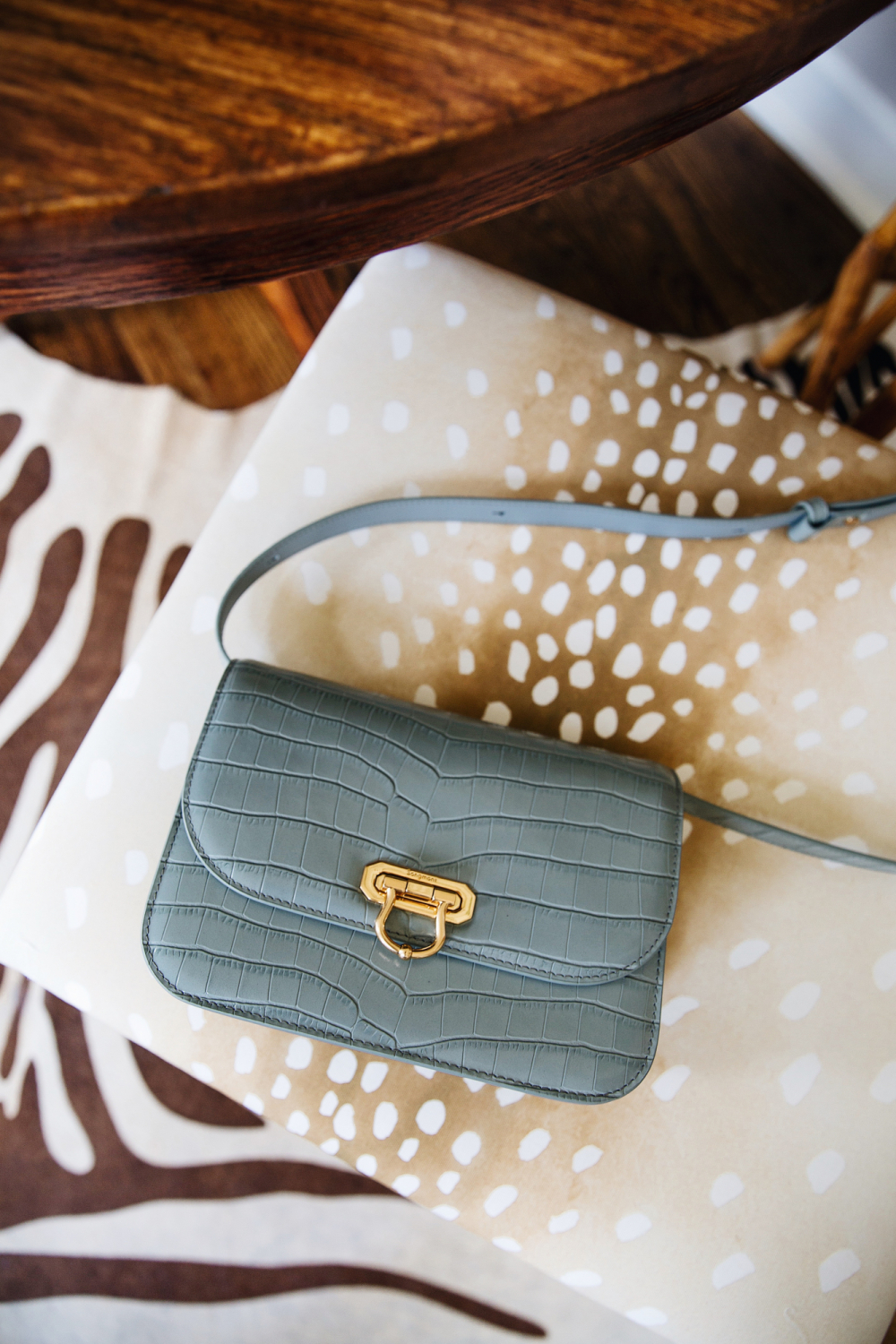 – the prettiest blue crossbody bag from Songmont –
Cheers to Friday!  We are happily enjoying the last few weeks of real summer over here and are prepping for our last summer trip of the year.  While spring seemed to breeze by, summer has felt kind of long to me?  So I'm really excited to wrap it up with a bang and move onto early fall.  Bring it!
I discovered a new show on Hulu this week that has both Nicole Kidman and Melissa McCarthy leading it, 9 Perfect Strangers.  Watched the first episode this week and am always in such awe of Nicole Kidman.  She is such a mega presence.  Has anyone watched it?
I snagged a few things on Amazon the past few weeks that I've really loved and am excited about.  First of all, this new 40 oz. tumbler arrived and love is an understatement.  Having a handle is a seriously upgrade that I didn't know I needed and now I never want to live without it.  I also ordered this over-the-sink strainer and can't wait to try it out.
This pink Apple look-alike pink keyboard is on its way now that I have a stand for my laptop, and I am exciting to add it to the office!  As for clothes, I ordered Hudson this adorable "H" sweater (shared in Wednesday's Amazon Kids post), this workout tee (love!) and this chunky turtleneck sweater for myself (I sized up two sizes for a looser fit and would recommend sizing up).  I also have this maxi dress on the way, these silky slides and these lace-up sandals.  I'll be reviewing them when they come in!
What do you have going on this weekend?  Cooked anything delish lately?  Watched anything good?  Bought anything you love?  I'll take the recs!  Thanks so much for reading and sharing – XO –