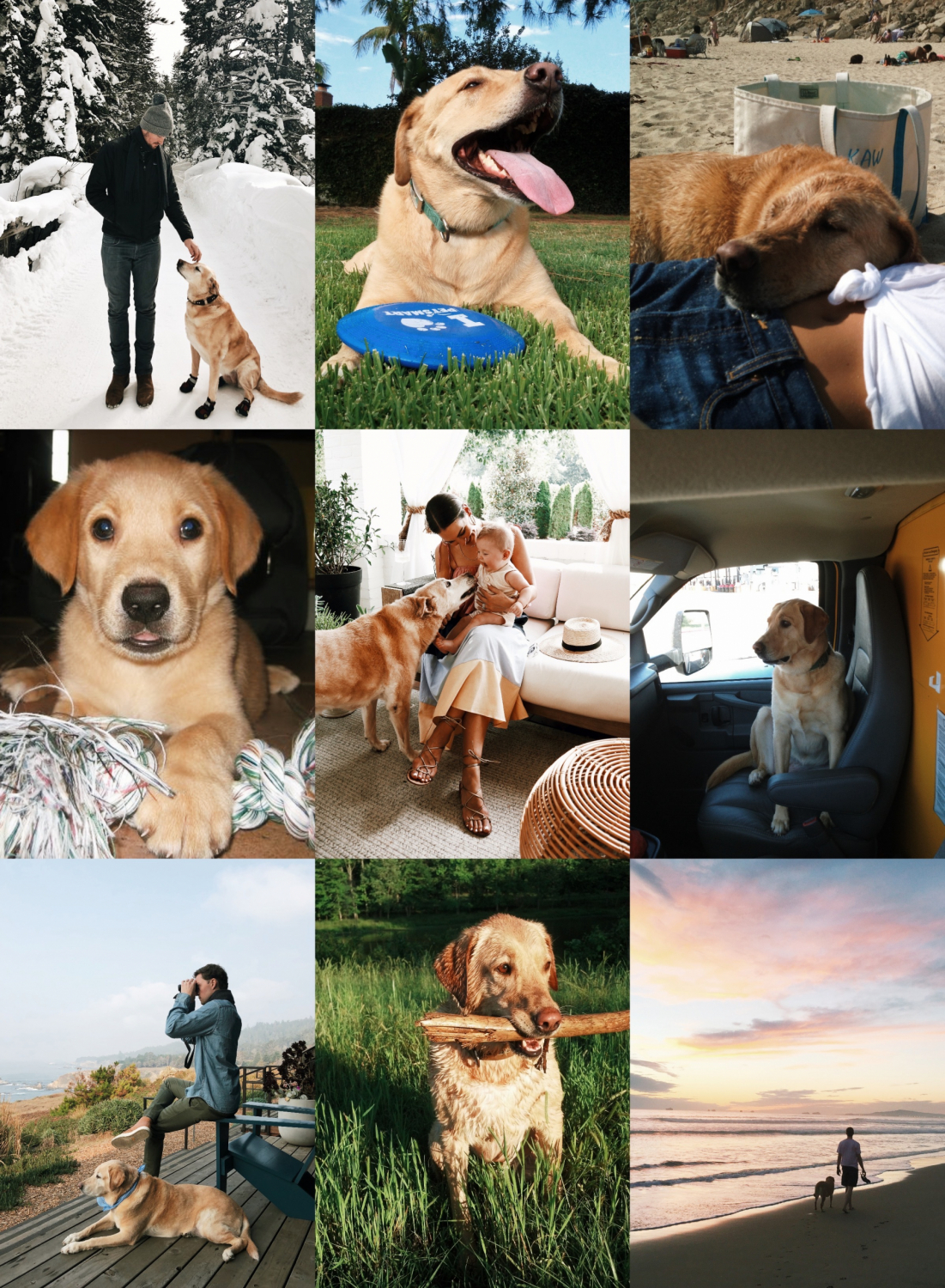 At the beginning of June we said goodbye to our 14-year old Bailey dog, our eldest child and Christian's first love.  We knew her health was heading downhill since last winter but wanted to try a few things, build her some ramps and see if we noticed any decrease in her arthritis pain. It was emotional to nurture her through this process and to be honest, I haven't been ready to talk about it much. I'm still not ready.
She spent her last weeks eating tomahawk steaks and endless scraps (her heaven!), daily walks to the stop sign which was about all she could handle, most of her time inside in the AC (her preference, of course) and lots of petting and kisses. 
Bailey spent her life running around on farm land in Mississippi, being chauffeured twice across the United States, chasing pelicans on the beaches of California, wearing her first snow shoes in Tahoe and visiting the mountains every fall.  She swam in lakes and oceans, caught frisbees in the park and visited the Pacific Heights dog park in San Francisco almost daily for a year.  She accompanied me to my office most days in a Jeep Wrangler for two years, and as a result her photo was amongst the other HQ office pets on the walls of Urban Decay brick and mortars in Newport Beach, Paris and London (I've visited all three to see her face!).  We would regularly head to the beach for a walk after work before heading home.  She regularly rode in the back of the Jeep, top down on Highway 1.  We arguably gave her a better life than we will ever give any pet, and knowing that brought us great peace as we had to say goodbye.
Christian and I huddled around her in her final moments with tears flowing freely down our faces, finding it nearly impossible to say goodbye to the 90 lb yellow lab who imprinted our hearts forever.  Her ashes are still in the house in the AC… just as we know she would have wanted. 😏😉
You may not have a dog for your whole life, but they have you for their whole life.  Many of you have asked about her, and I simply can't talk about it without getting upset. I had to do it in my own time.  And it's still been quite difficult to gather these photos, reminisce on these moments and know she's not here. 
These moments don't begin to cover what she brought to our lives.  Thank you for blessing us with your heart and spirit, Bailey Savannah Scout Barnes. Thank you for being the best big sister we could have hoped for. And thank you for continuing to visit me as the jumbo yellow butterfly that I see all the time in the yard, dancing around me and floating off into the trees.
Please give your three-legged sister, Lula, a big kiss from us across the rainbow bridge. 
We miss you. 🌈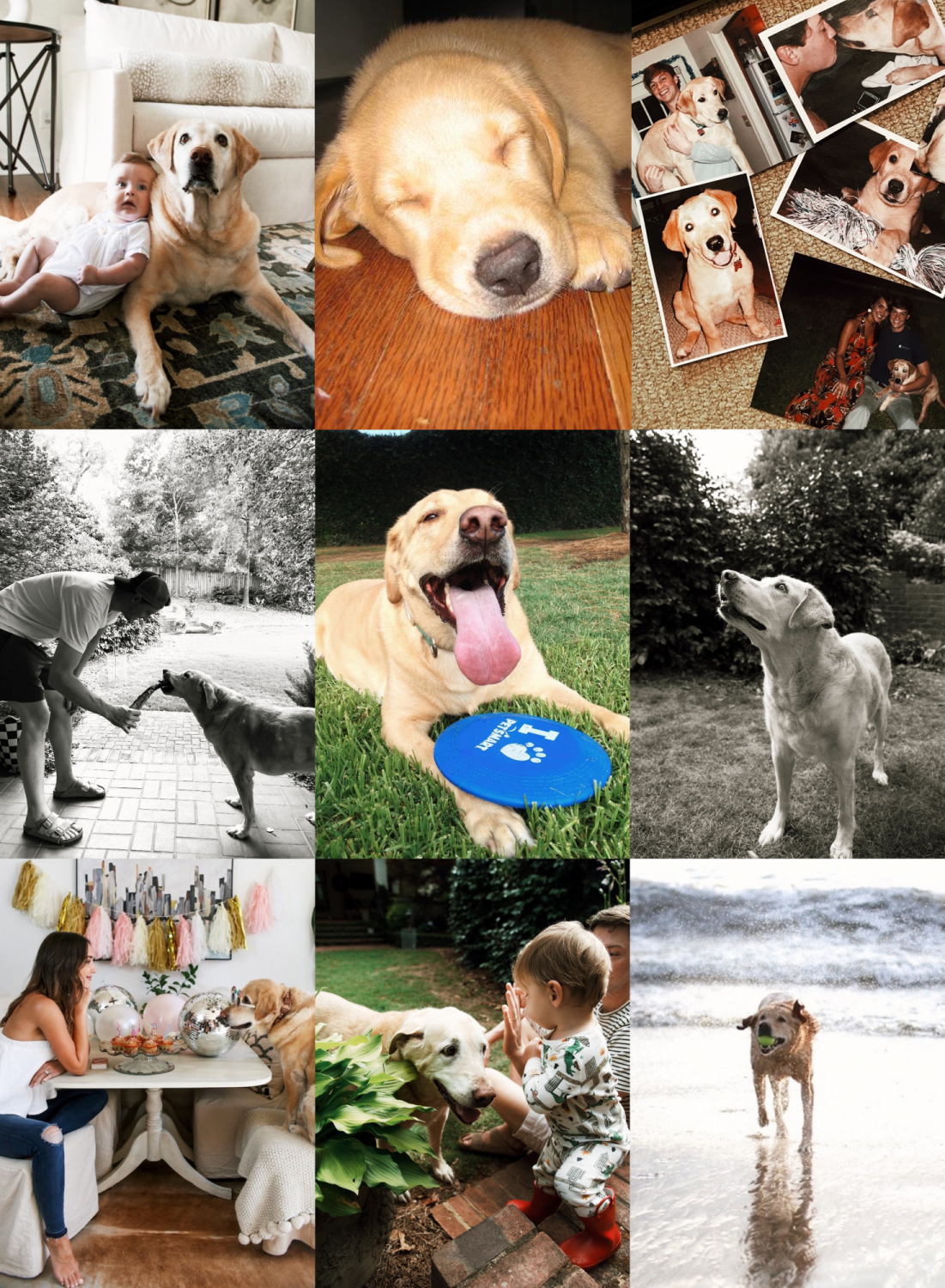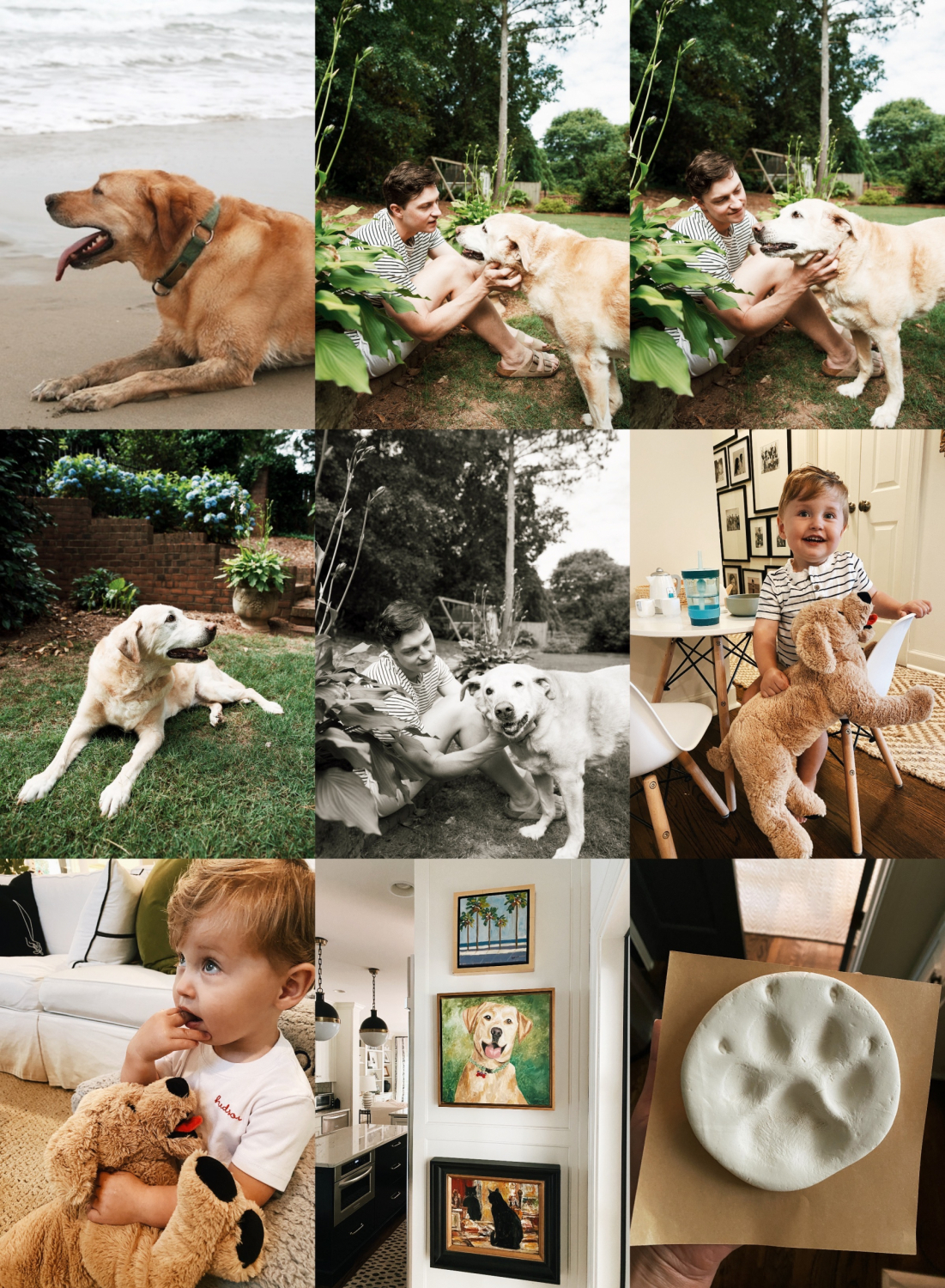 Thank you so much for loving her like we did.  She will always be such a special part of our hearts and memories.  XO –