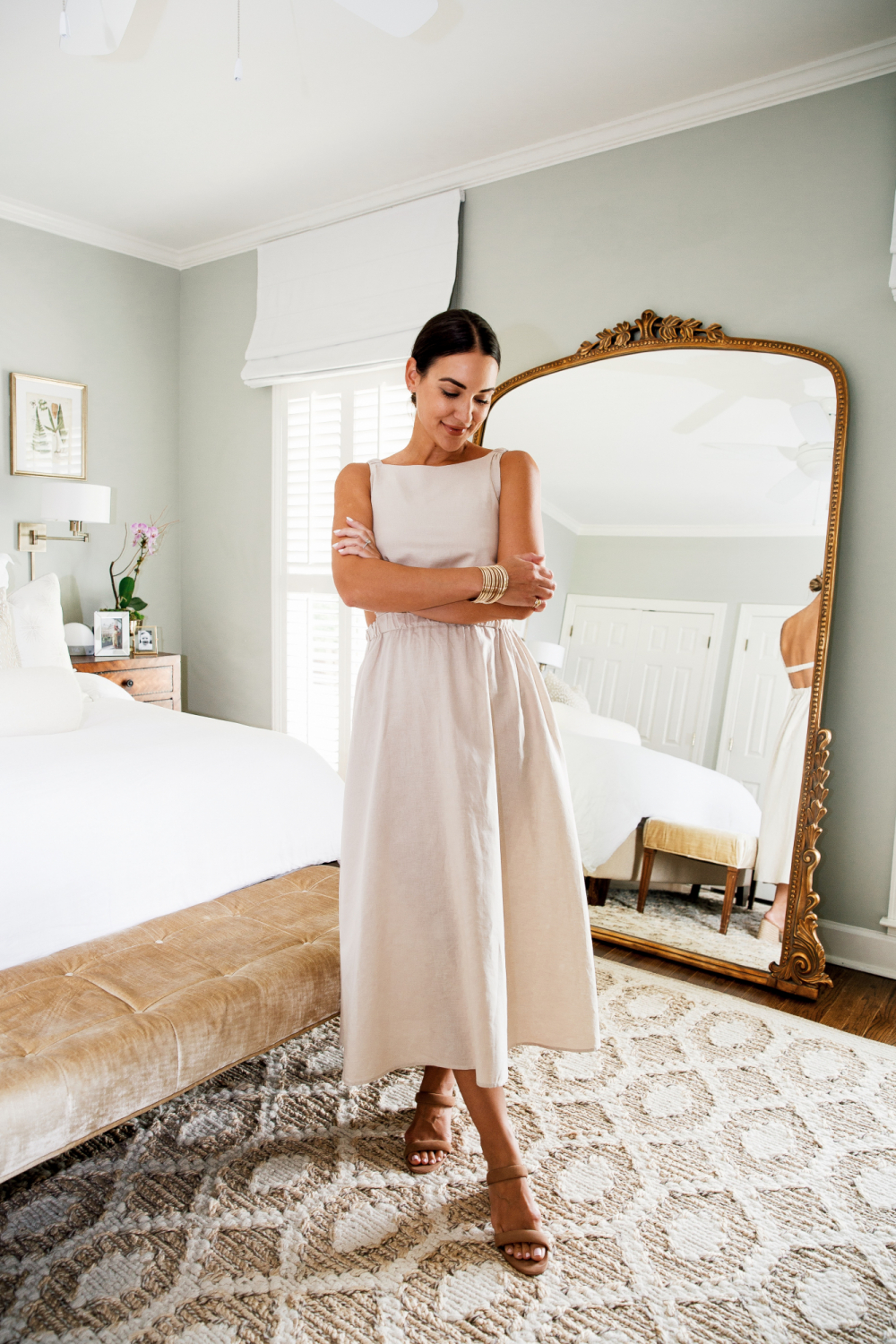 I love my cherished pieces of jewelry that never come off.  I have a few rings and a bracelet that stay on sleep, shower, workout, you name it.  Yes, I sleep and shower in earrings too!  So the more I've learned about Yearly Co, it's exactly the kind of keepsake jewelry that I love.  Especially their beautiful, custom sized 14K gold bangles that can be worn 24/7.
And let's talk more about that custom fit part.  Yearly Co offers sizing kits which allow you to determine what your perfect sized bangle is.  Brilliant!  They recommend the bracelet should be tight but comfortable, which also allows for that 24/7 wear that I love so much.
My absolute favorite pieces from Yearly Co are The Decade Bracelet, The Milestone Bracelet, The Triple Weight Bracelet (new!),  The Baguette Diamond Huggies, The Diamond Stud Earrings and the Mini Diamond Studs.
I love their sentimental brand story (more about that here), and that the entire company was built around creating milestone and celebratory pieces that can be passed down from generation to generation.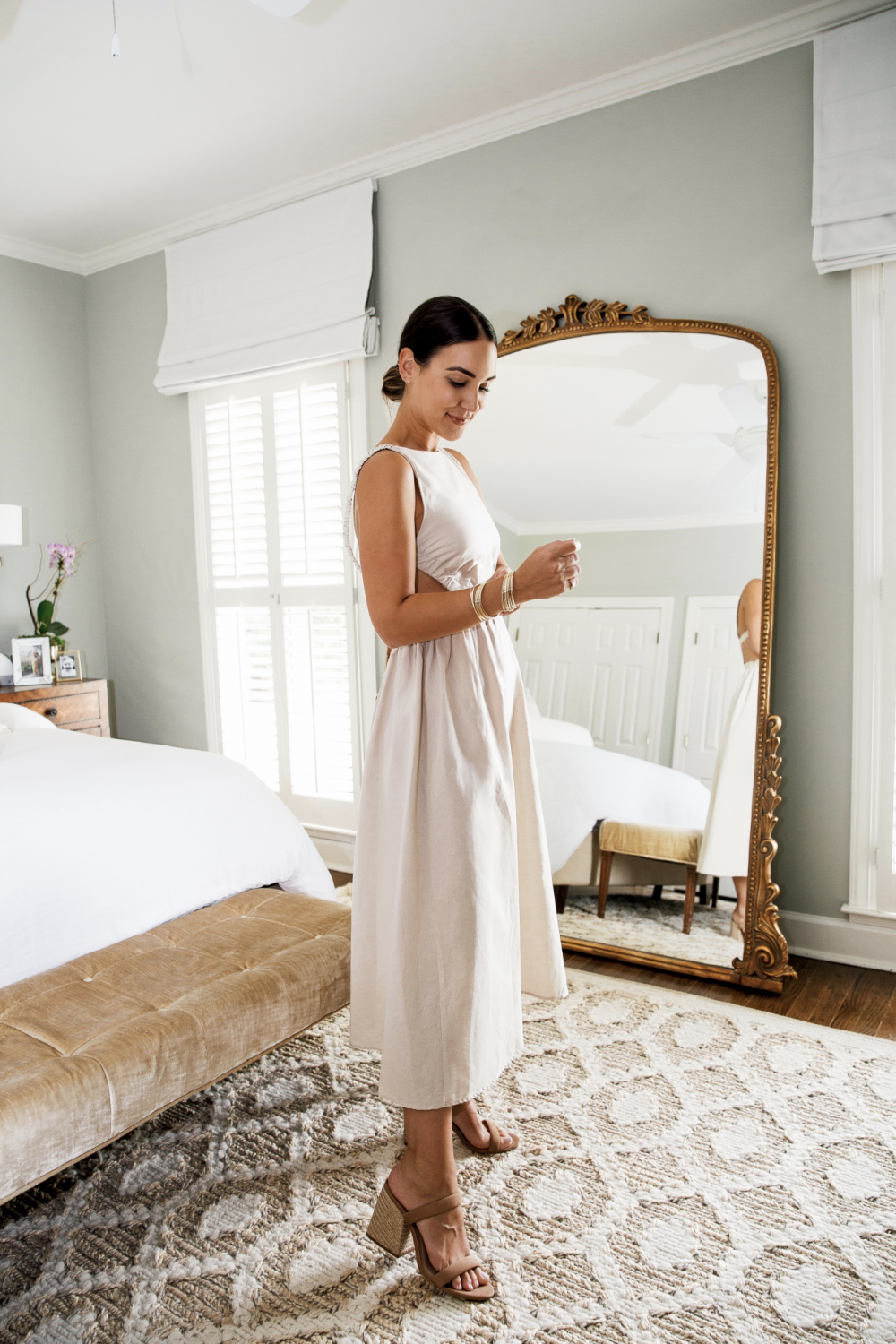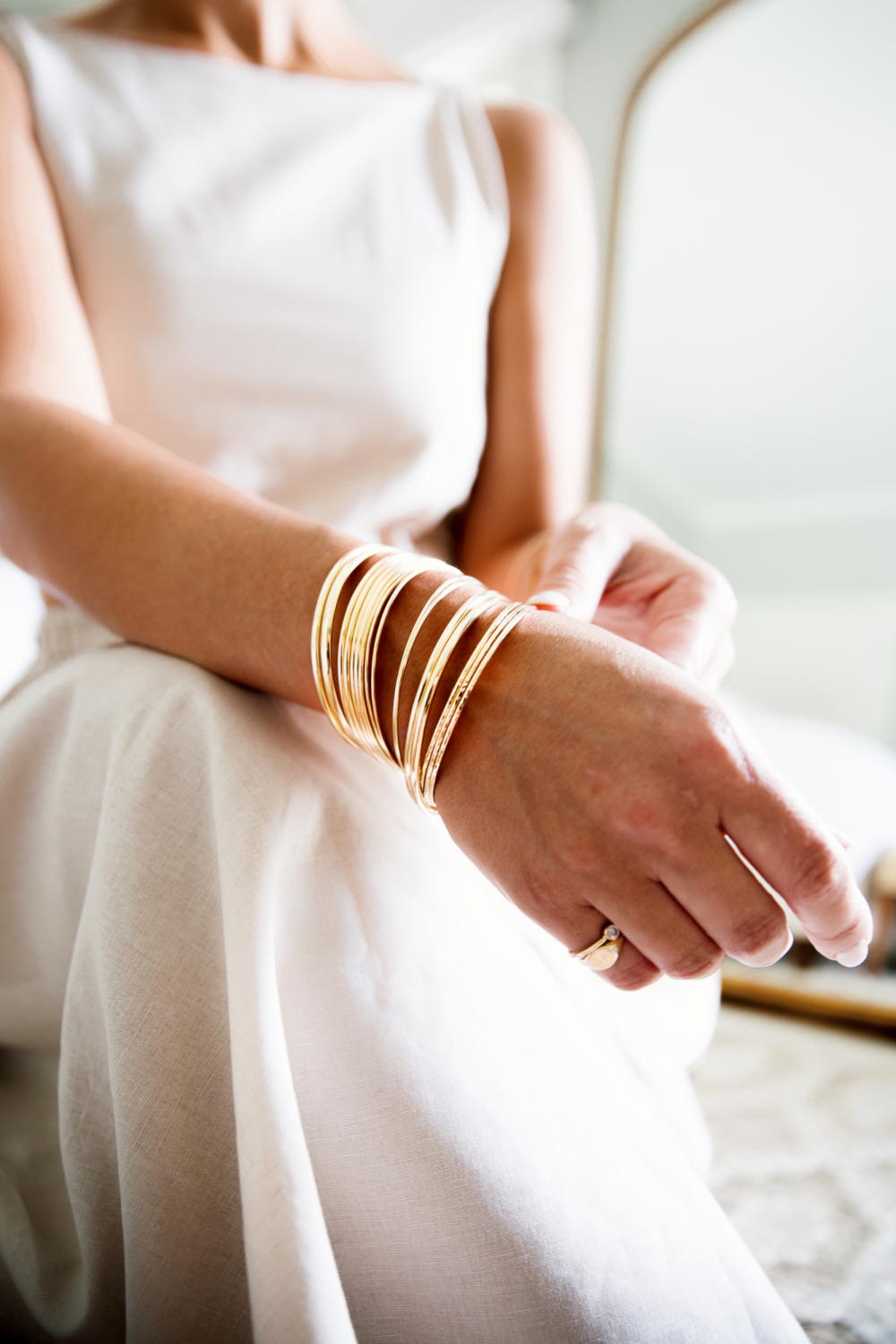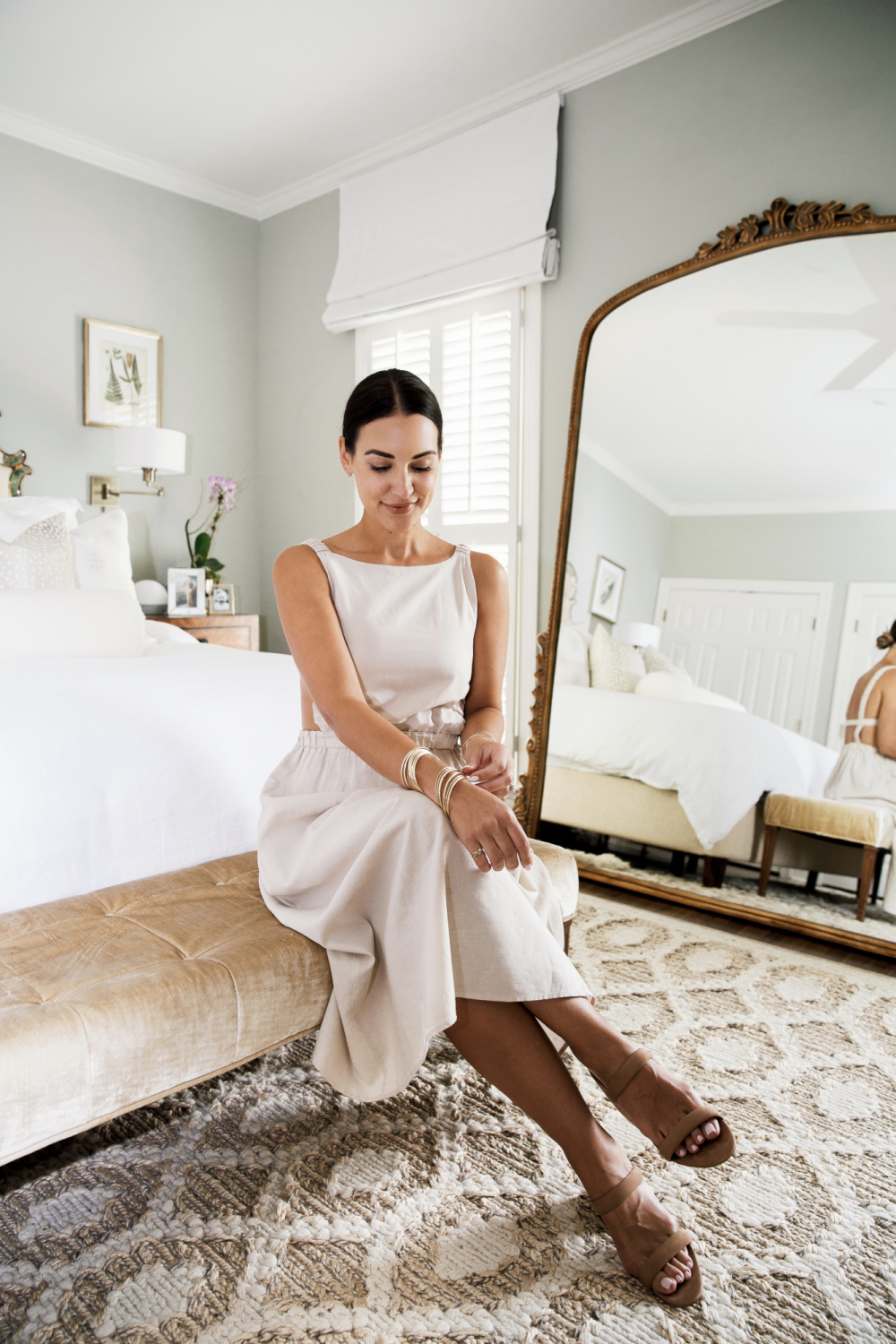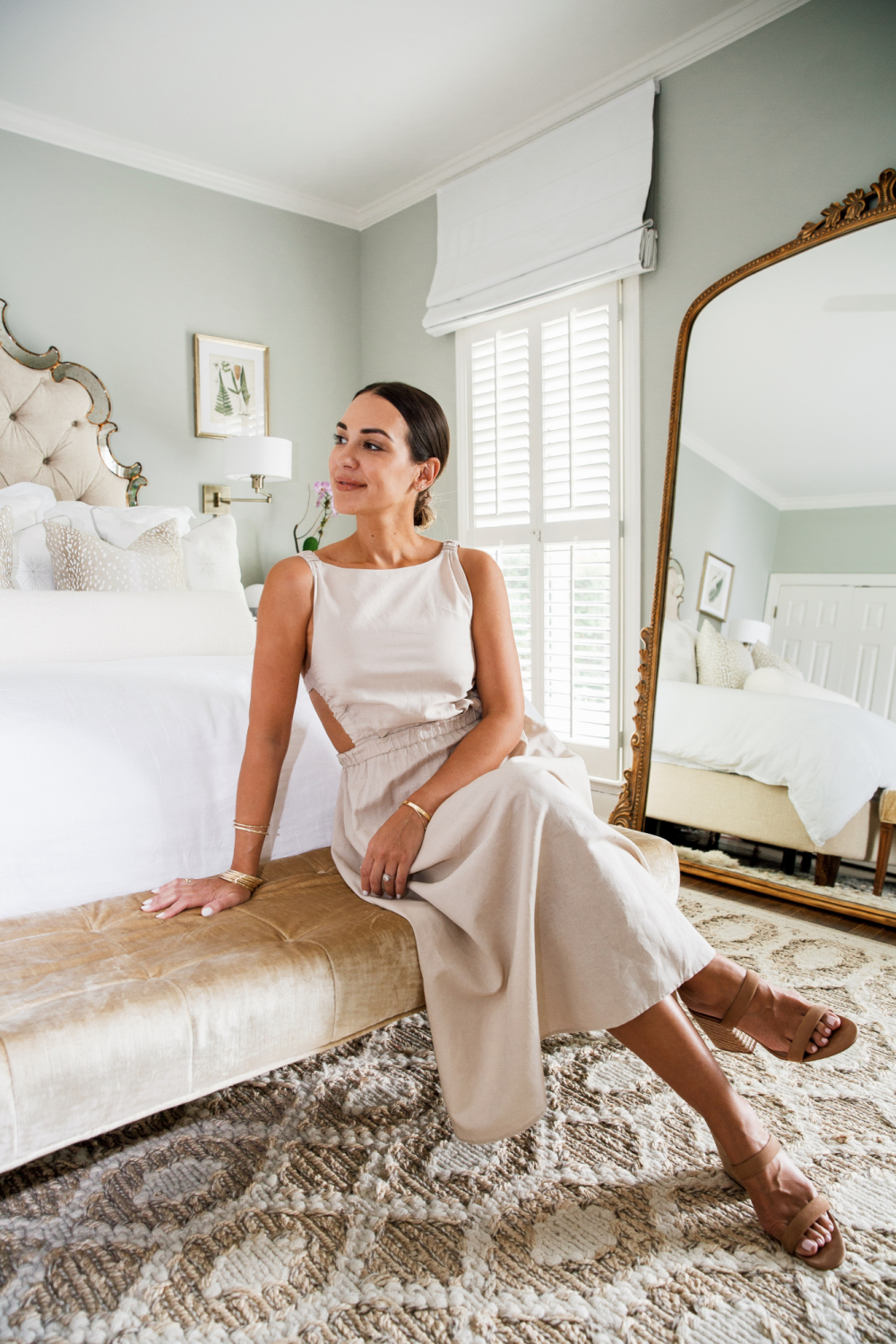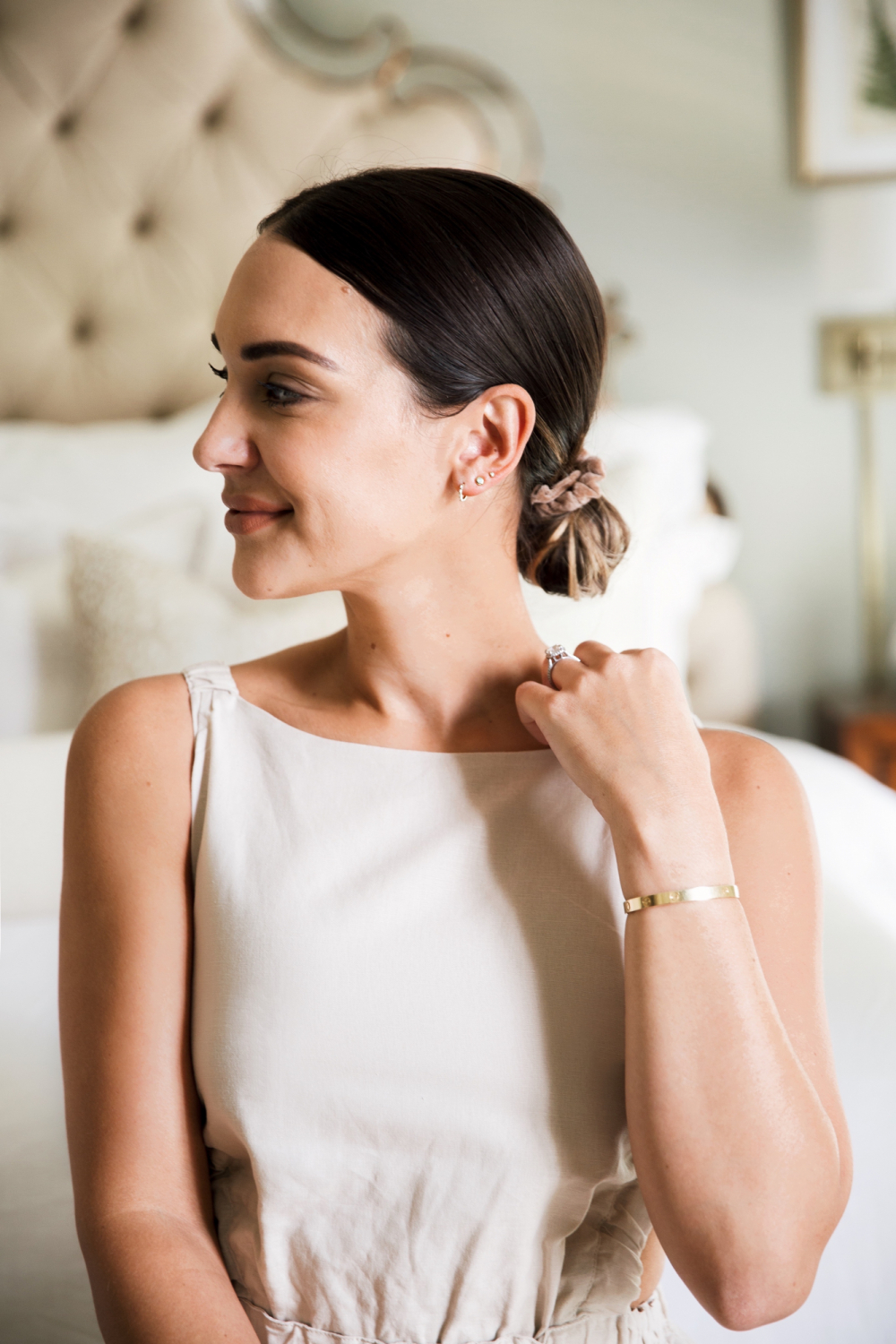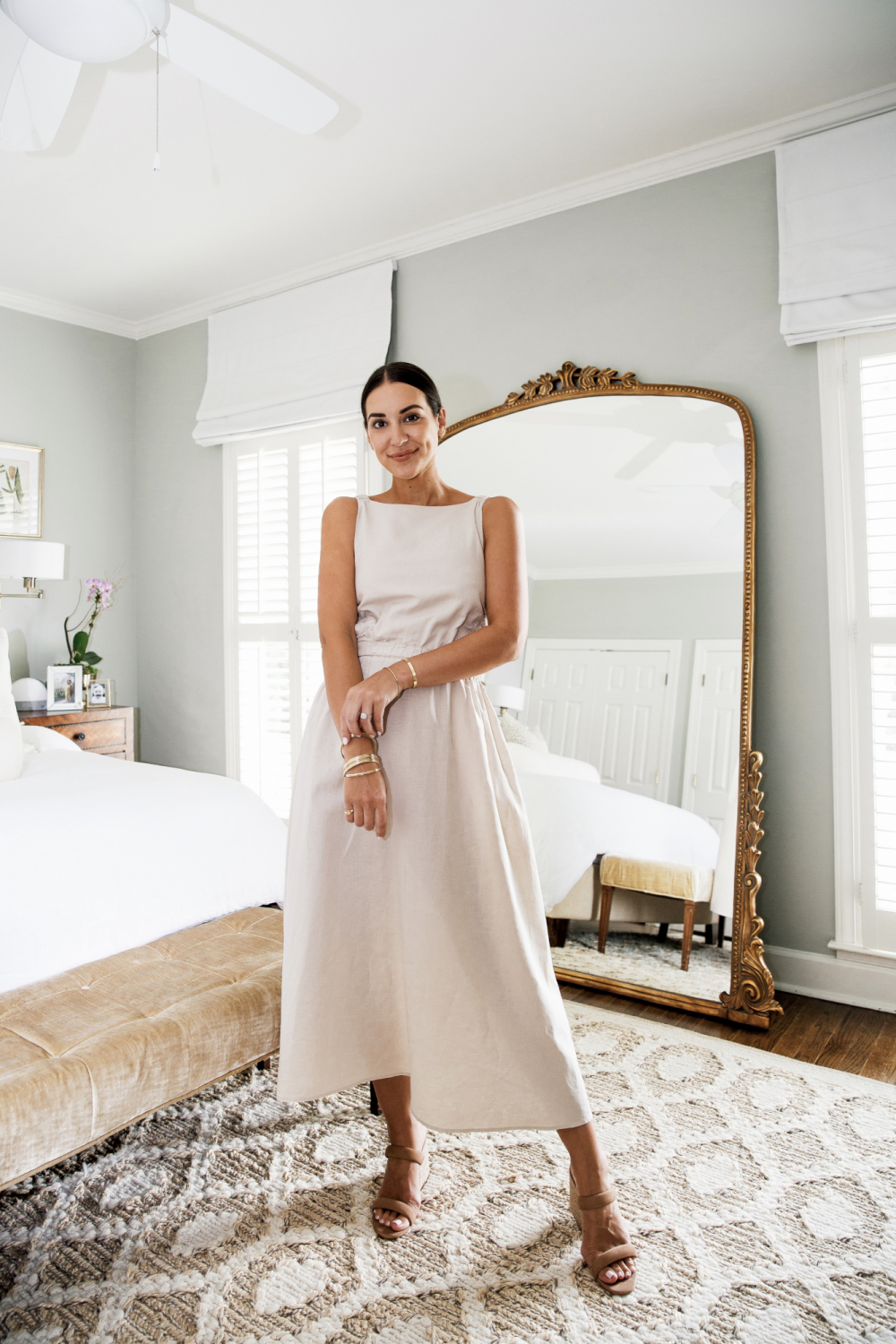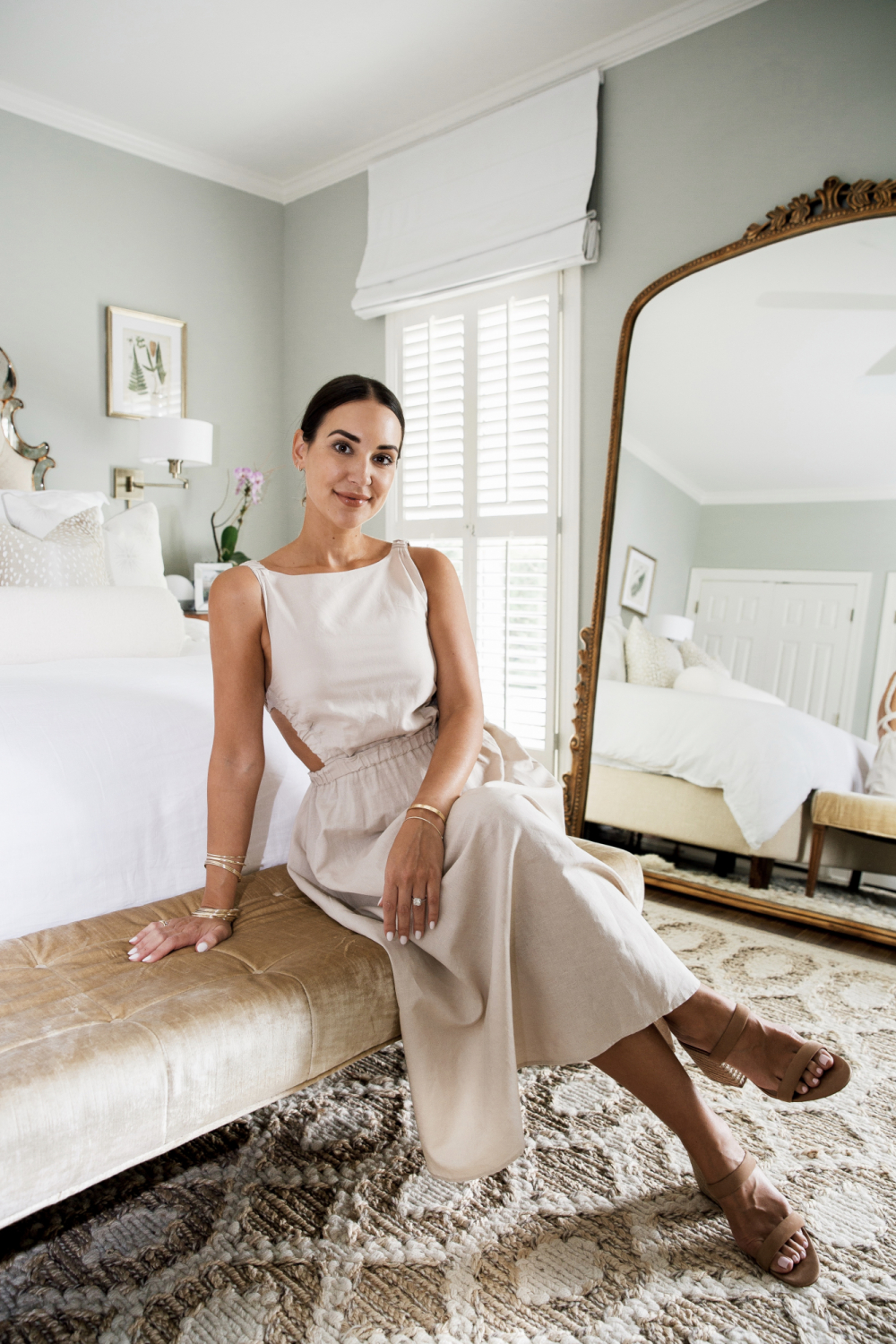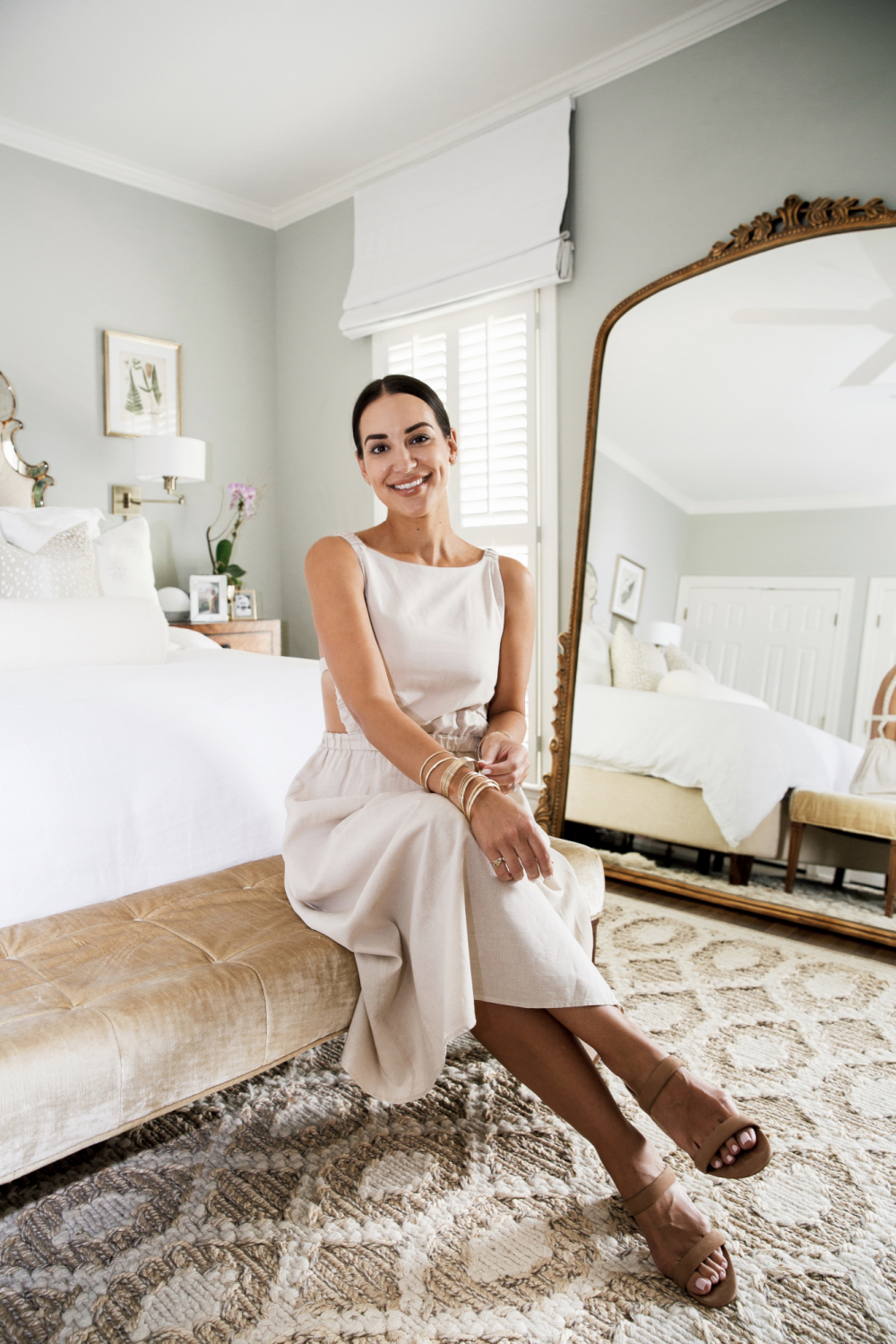 jewelry details: The Decade, The Milestone, The Triple Weight, The Catch Up Pack, The Hammered, The Delicate Diamond , The Baguette Diamond Huggies, The Diamond Stud Earrings
dress | heels – no longer available | available room details here
Right now you can get your Yearly Co sizing kit for free with the code KBYEARLY.  AND over Labor Day, they'll be having their very special and rare sale offering 10% off sitewide – so don't miss out on that!
Thank you so much for reading and if you have any special anniversary or milestone jewelry, I'd love to hear about it!  XO – 
Brought to you by Yearly Co