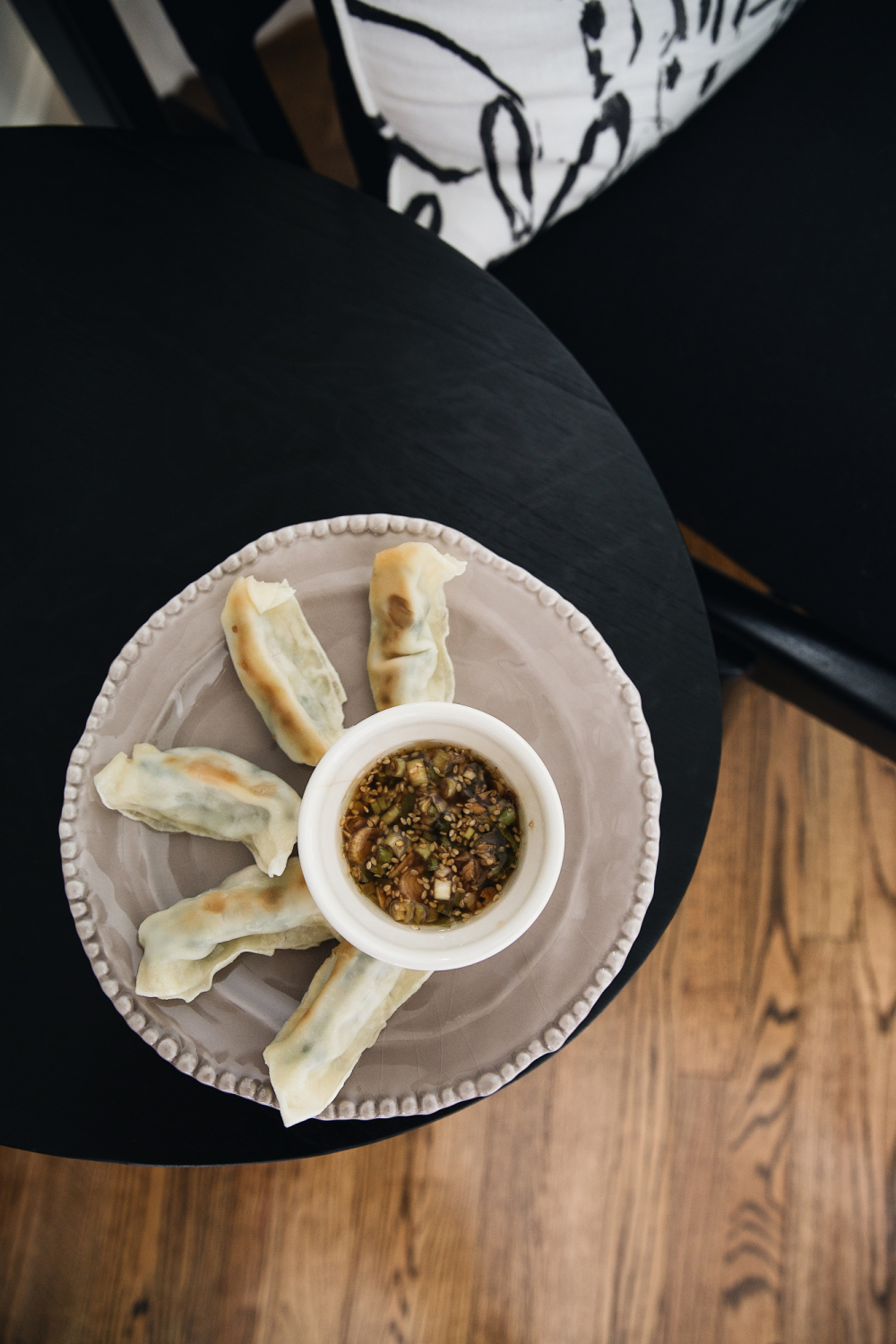 Back with another Tik Tok recipe I can't quit.  You can find the video here, and I have now made this sauce twice.  It elevates any grocery store or homemade dumpling or gyoza.  Honestly I will pour it on fried rice, dip egg rolls in it – anythingl
In the video tutorial she says measurements aren't necessary, and I do agree with her.  I just kind of eyeball it and it turns out fantastically.  As she says in the video, "you can't mess this up."  I'll guesstimate for you guys though based on this most recent batch.
Ingredients:
2-4 cloves chopped garlic
3 green onions (you can add more if you want)
1 tablespoon soy sauce
1 tablespoon oyster sauce
2 tablespoons rice vinegar
1 tablespoon sesame seeds
optional: red pepper flakes, a dash of sugar if you want some sweetness
olive oil (or any oil)
Directions:
Combine all ingredients except the oil.  Heat the oil over the stove and then pour the hot oil on mixture, let sizzle.  Once cooled, dip your dumpling, gyoza, egg roll, you name it and enjoy!
If you try it, let me know what you think!  I'll never be eating Chinese food without it, that's for sure.  Thanks so much for reading and you can find more of my favorite easy recipes under "home –> food & drink" at the top of this site.  XO –