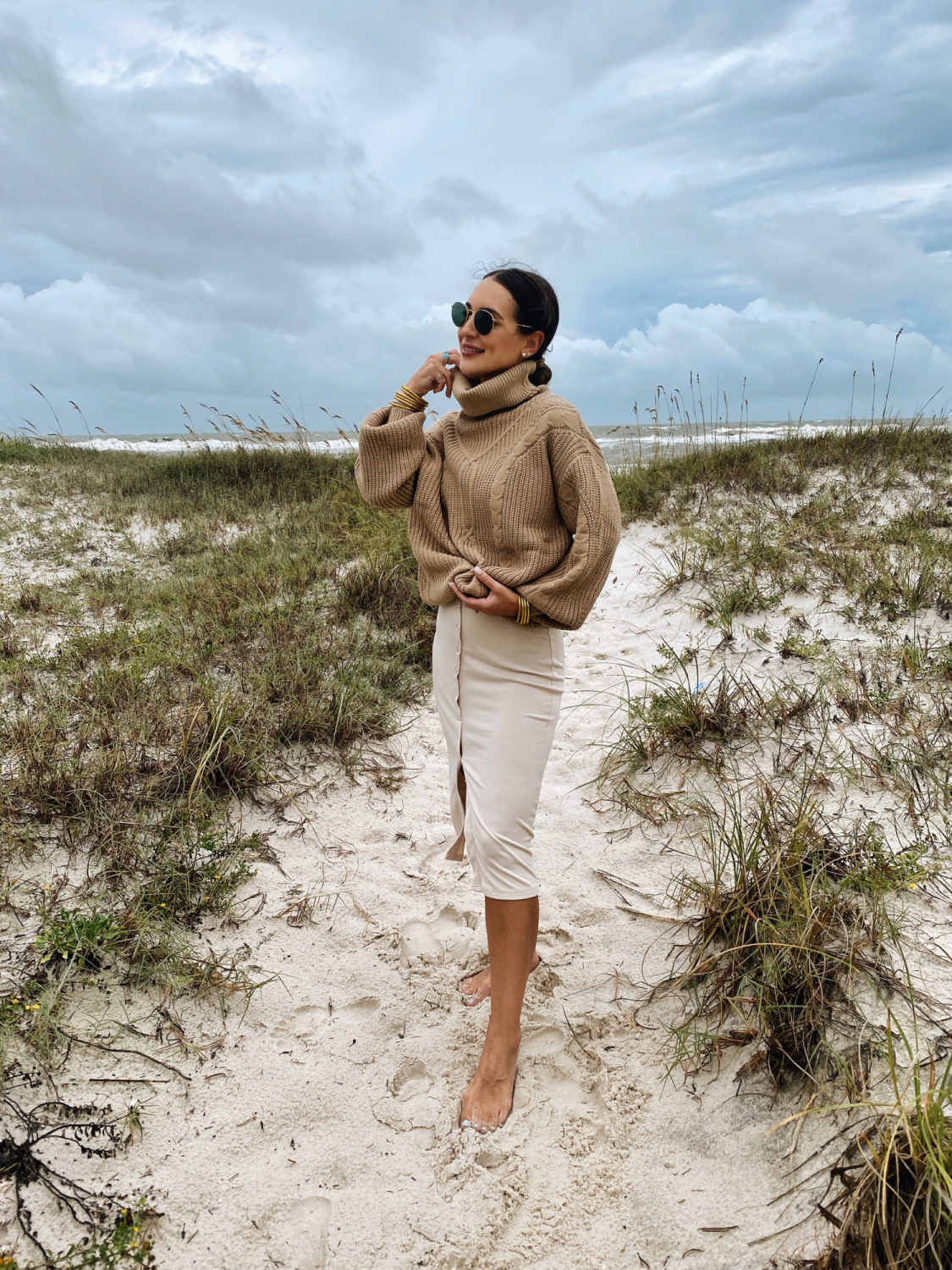 – layering with this $32 chunky turtleneck sweater from Amazon –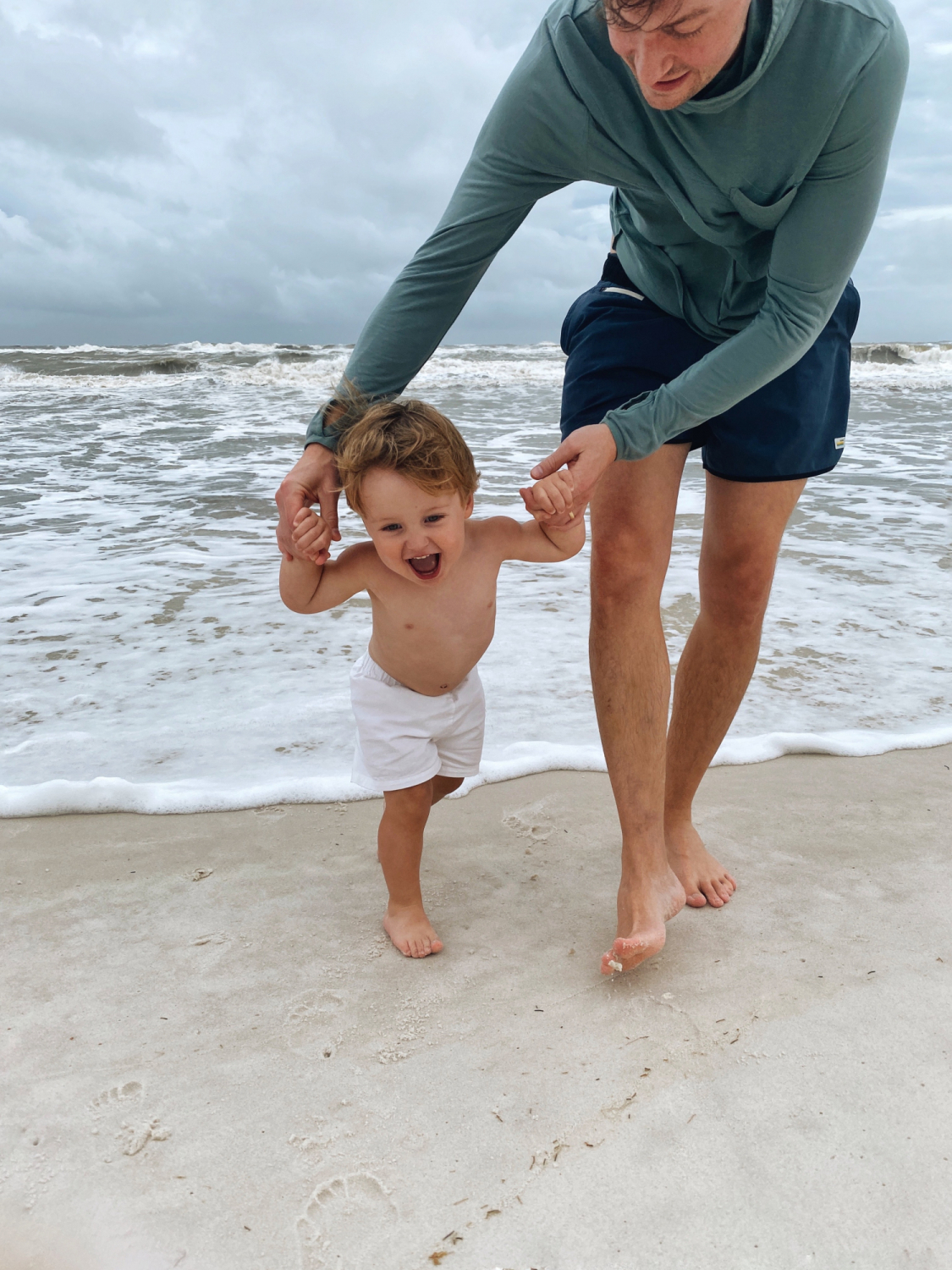 – sunset walks on the beach with our little guy (shorts) –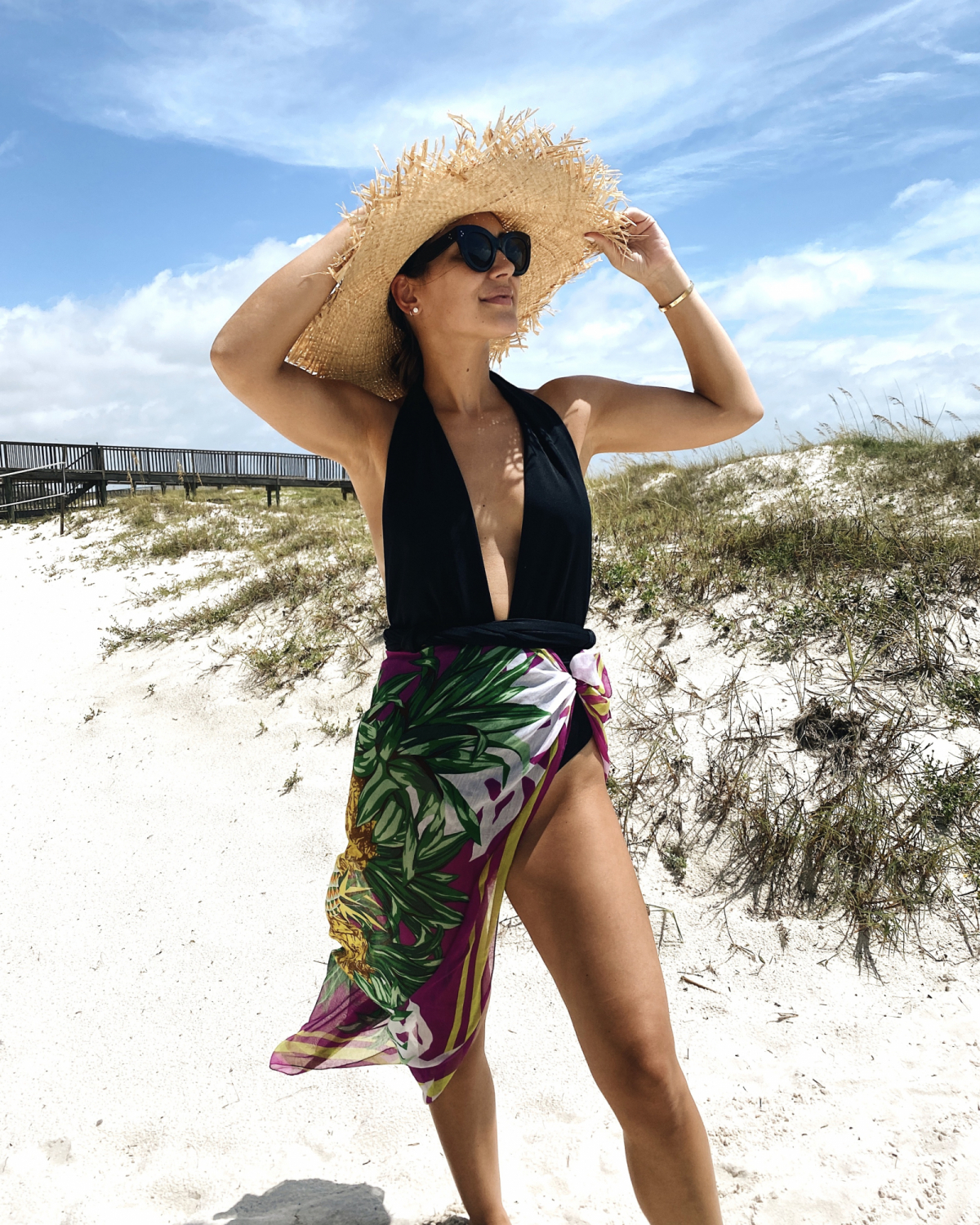 – pulling out some old swim favorites, similar suit here and here and sarong here and here –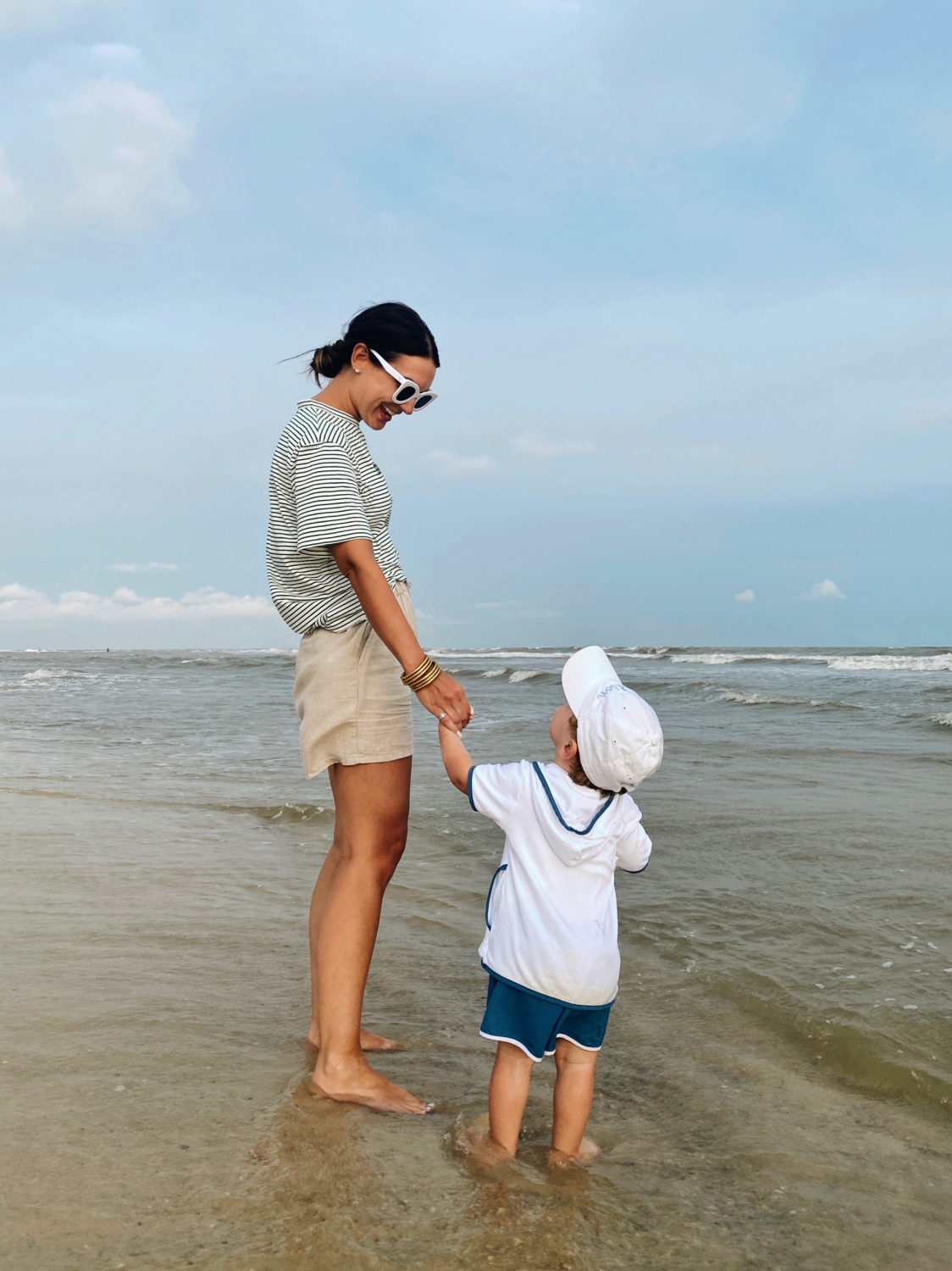 – walks on the beach with my little guy –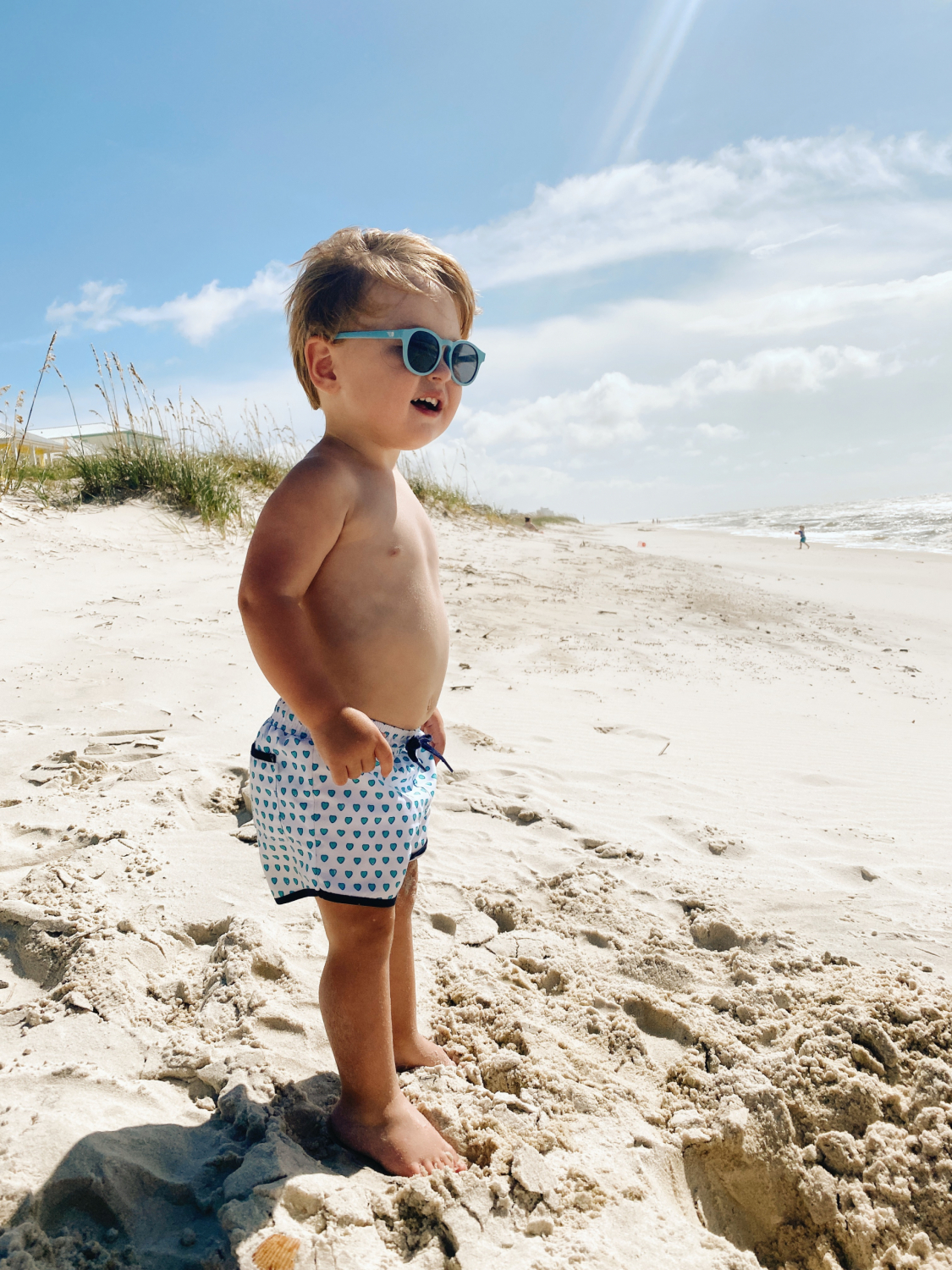 – Hudson somehow wearing his sunglasses all day long –
What a nice break from reality we had at the beach!  A little rain, a little clouds, a lot of sunshine and some serious waves and winds.  Hudson isn't quite two yet, so each visit we get to the beach is more and more fun.  Oddly enough, he doesn't love the pool but really loves the sand and ocean.  No fear!  In fact, I wouldn't hate it if he had a little more fear.  I typically have a too-tight grip on his hand at all times.
I got to see my girlfriend Jenn of Haute off the Rack yesterday, which was such a treat!  Her family has a place nearby and was able to come to the beach to escape the electricity outage in their town in in Louisiana.  I am so so glad they had someplace to go, and it was such a highlight to be able to visit with her and see baby Beck.  He is a sweetheart!
We are caught up to 9 Perfect Strangers and are anxiously awaiting the next episode.  I don't think Christian is enjoying it as much as I am, but I find it super interesting!
We are heading back to Georgia and get to enjoy a tiny bit more of beach time.  I feel pretty behind on work and am ready to get back into routine but it's be nice to sneak away for a minute.  We have a few more adventures in September before all is calm again, so it's on to the next!  Hope you have a beautiful weekend, thank you so much for reading – XO –