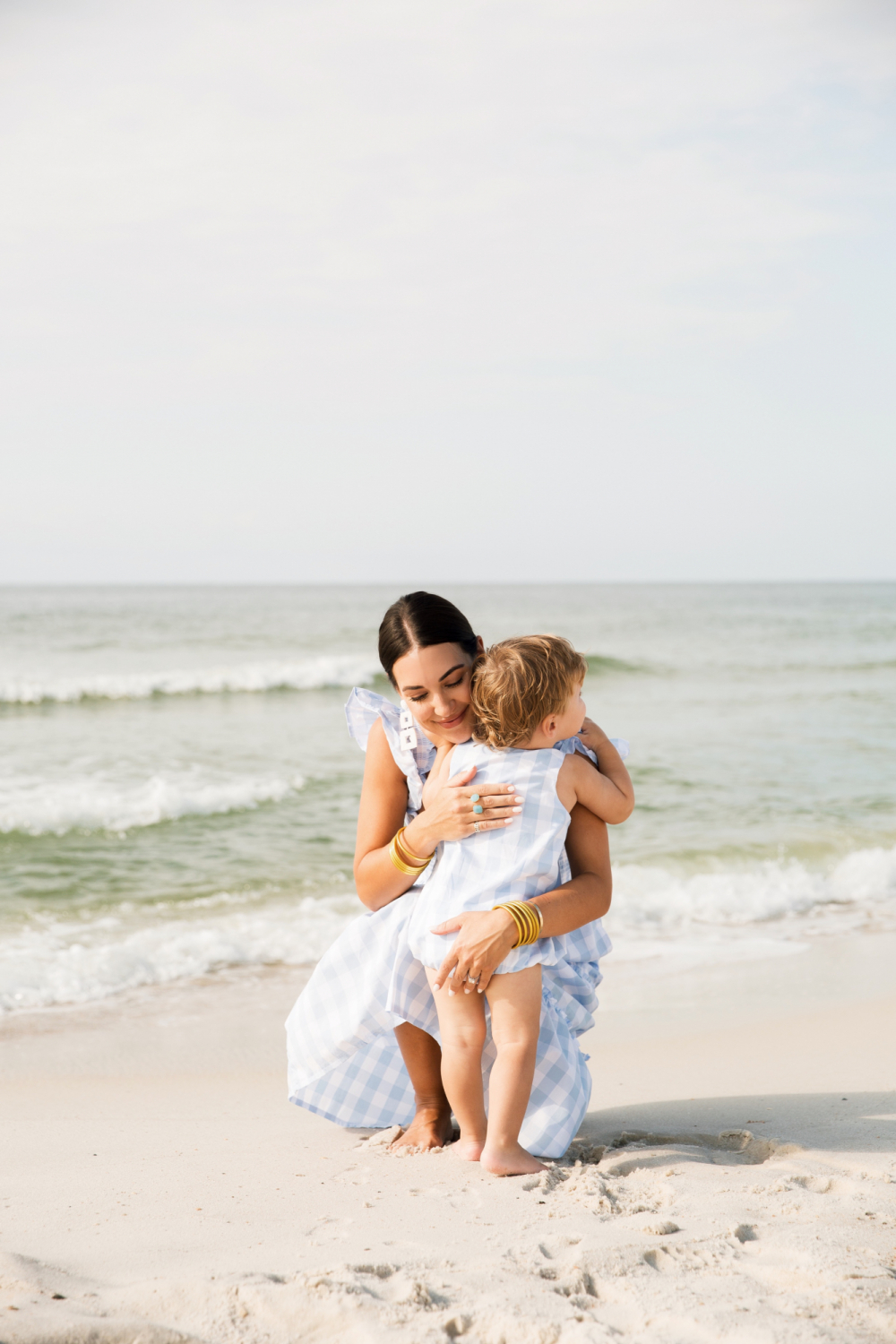 I took these photos over Labor Day weekend and kind of forgot about them until I recently remembered to go through and find my favorites.  And oh my… they were so special I just thought I'd combine them into their own post.
We took a little family trip for a week at the end of August/beginning of September and most of it was spent in t-shirts and swimsuits, however I had these two precious matching gingham outfits that were a surprise from Poppy Kids Co.  I wanted to photograph us in them before Hudson outgrew the bubble and it was fall, so on our last day, we threw them on and headed to the beach before we hopped in the car for the ride home.
Now don't get it twisted, taking photographs with babies and/or children of any young age isn't all rosy.  Below is the reality of how it went.  BUT, with some perseverance we managed to capture some very natural and tender moments and these will be framers for sure.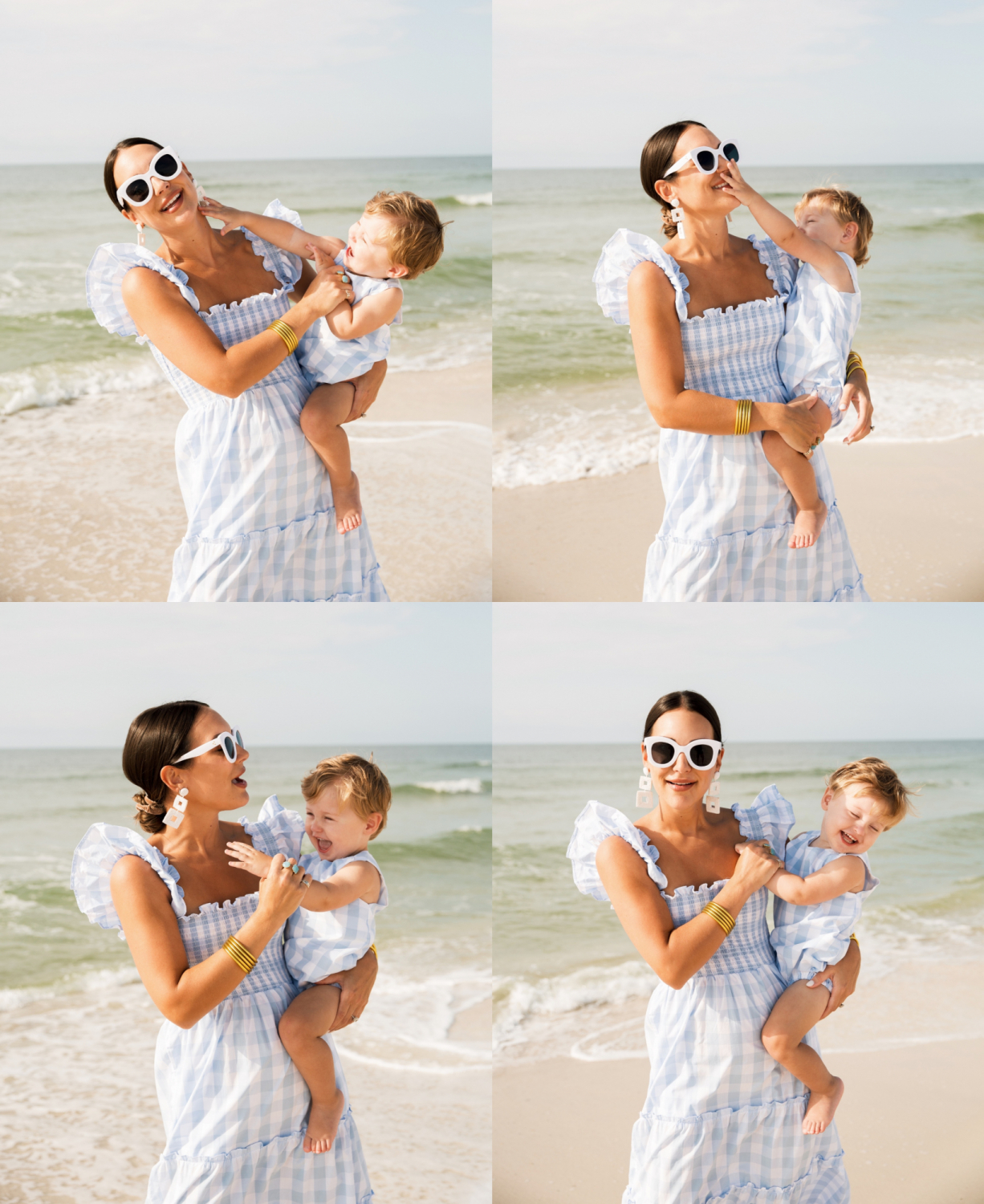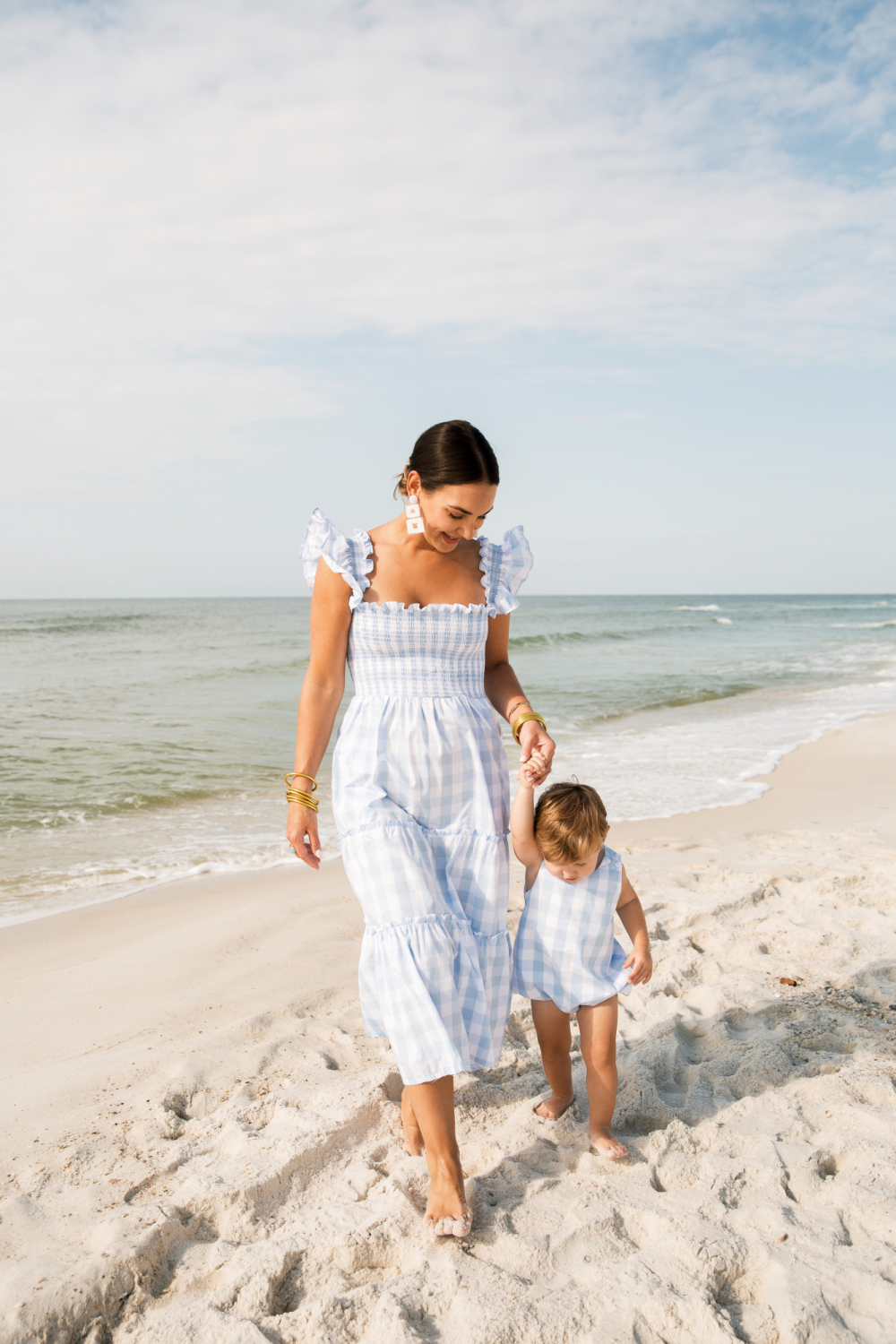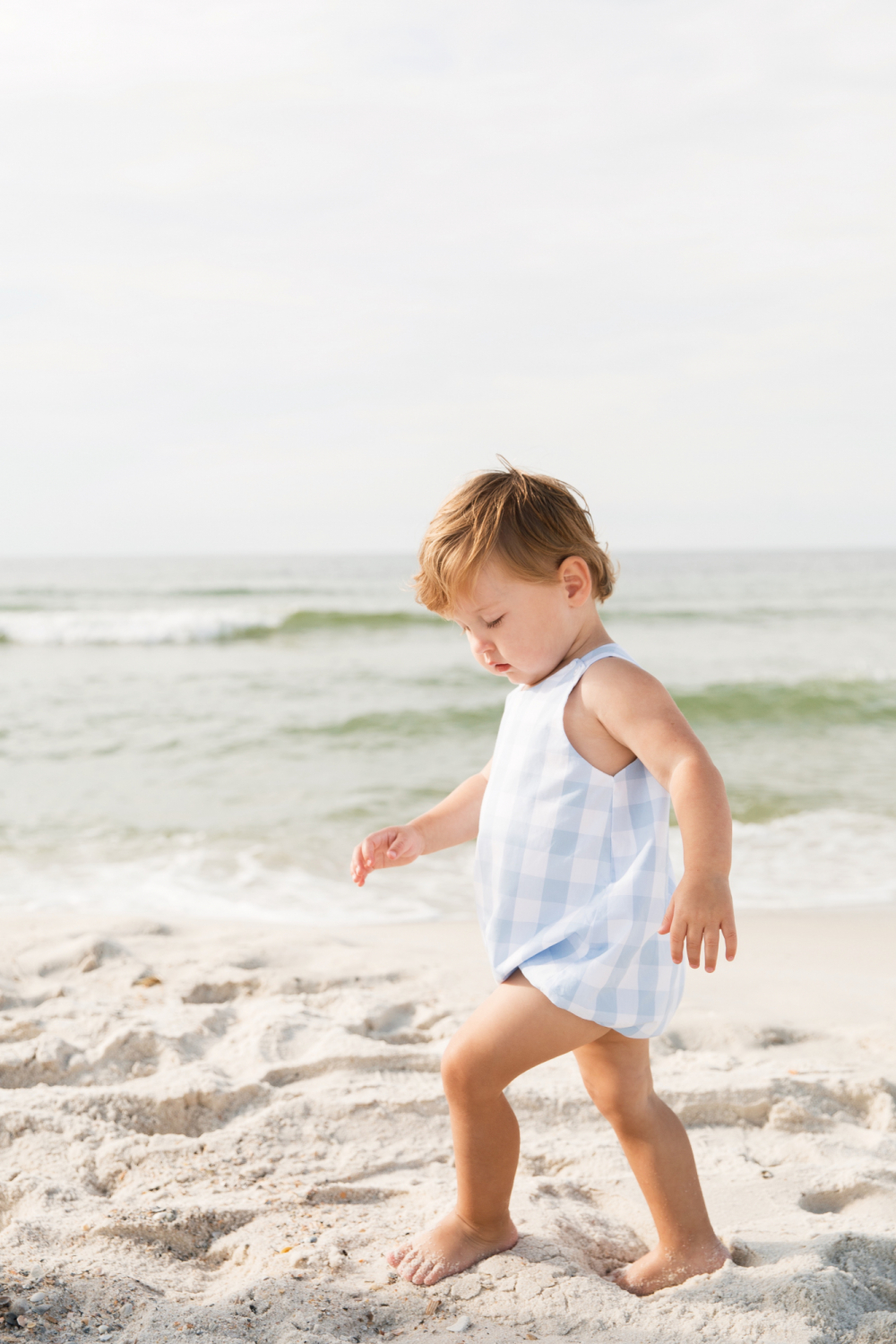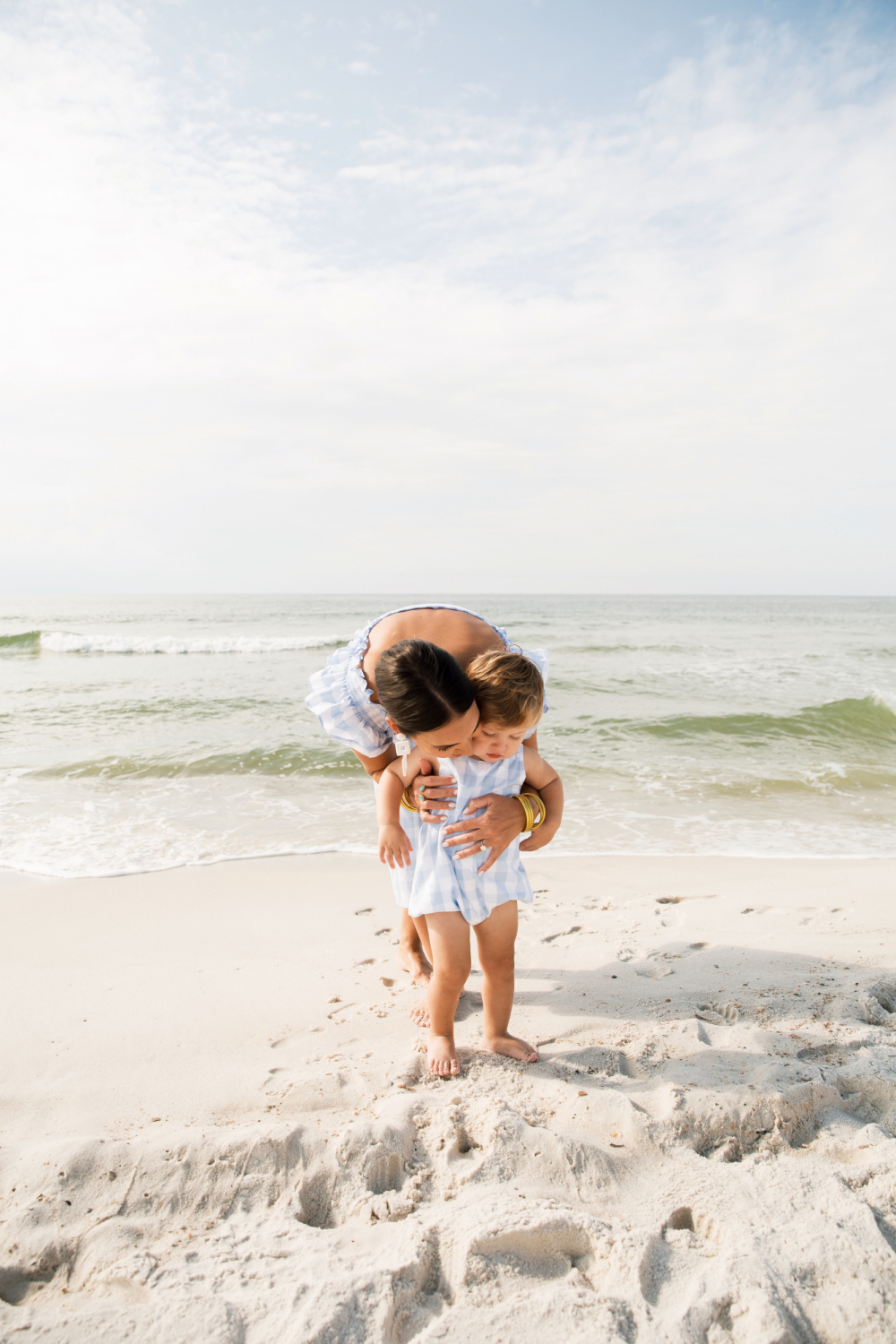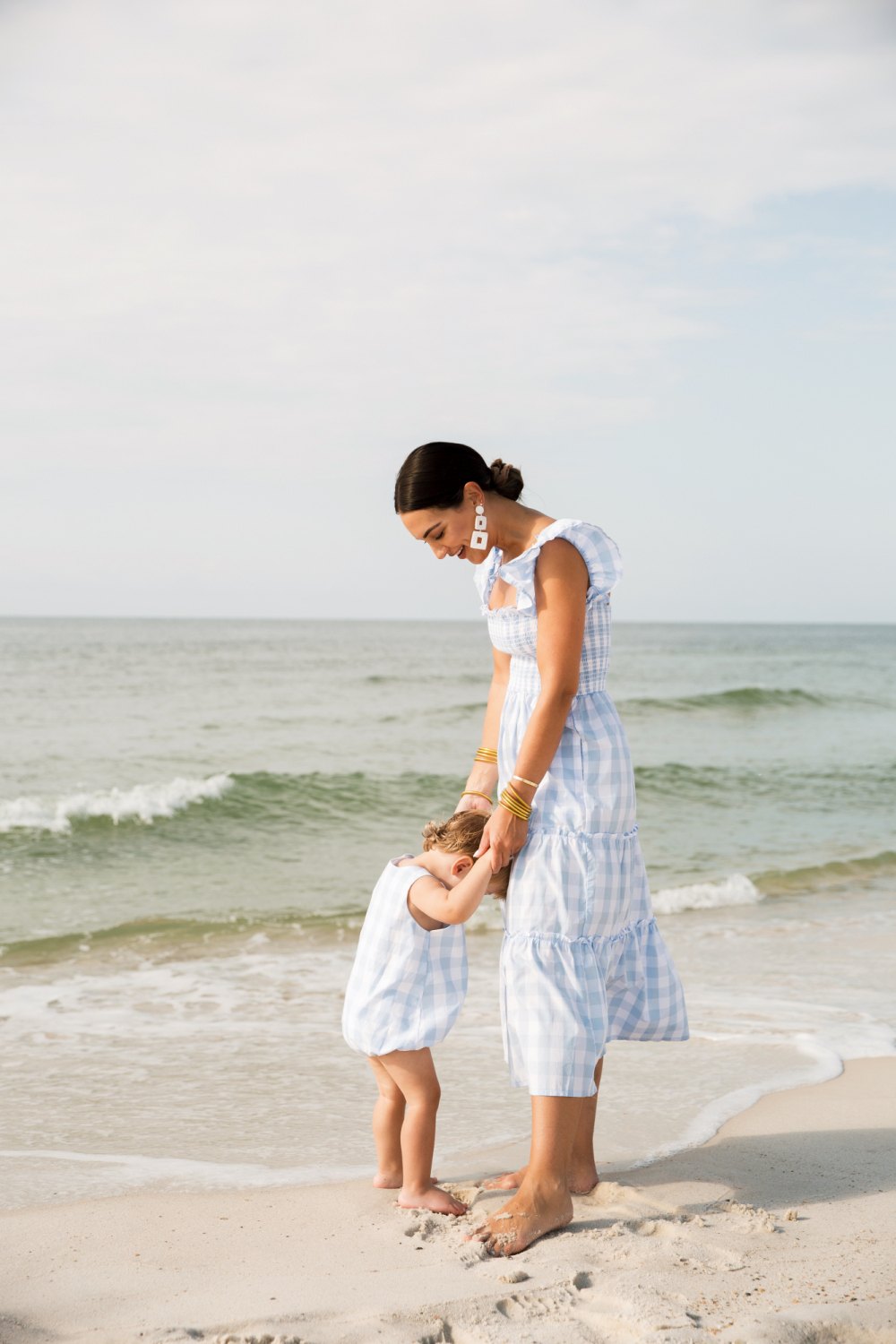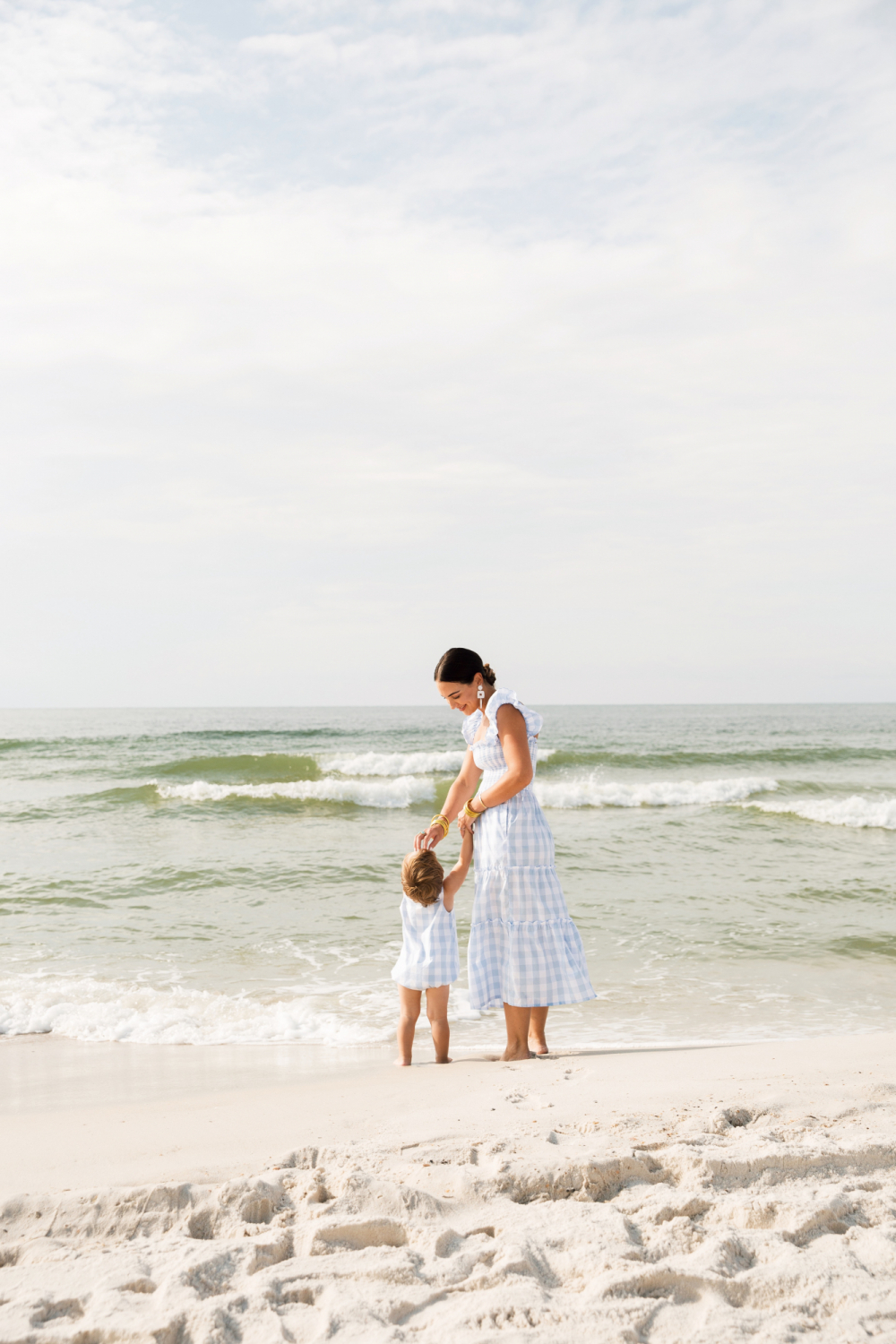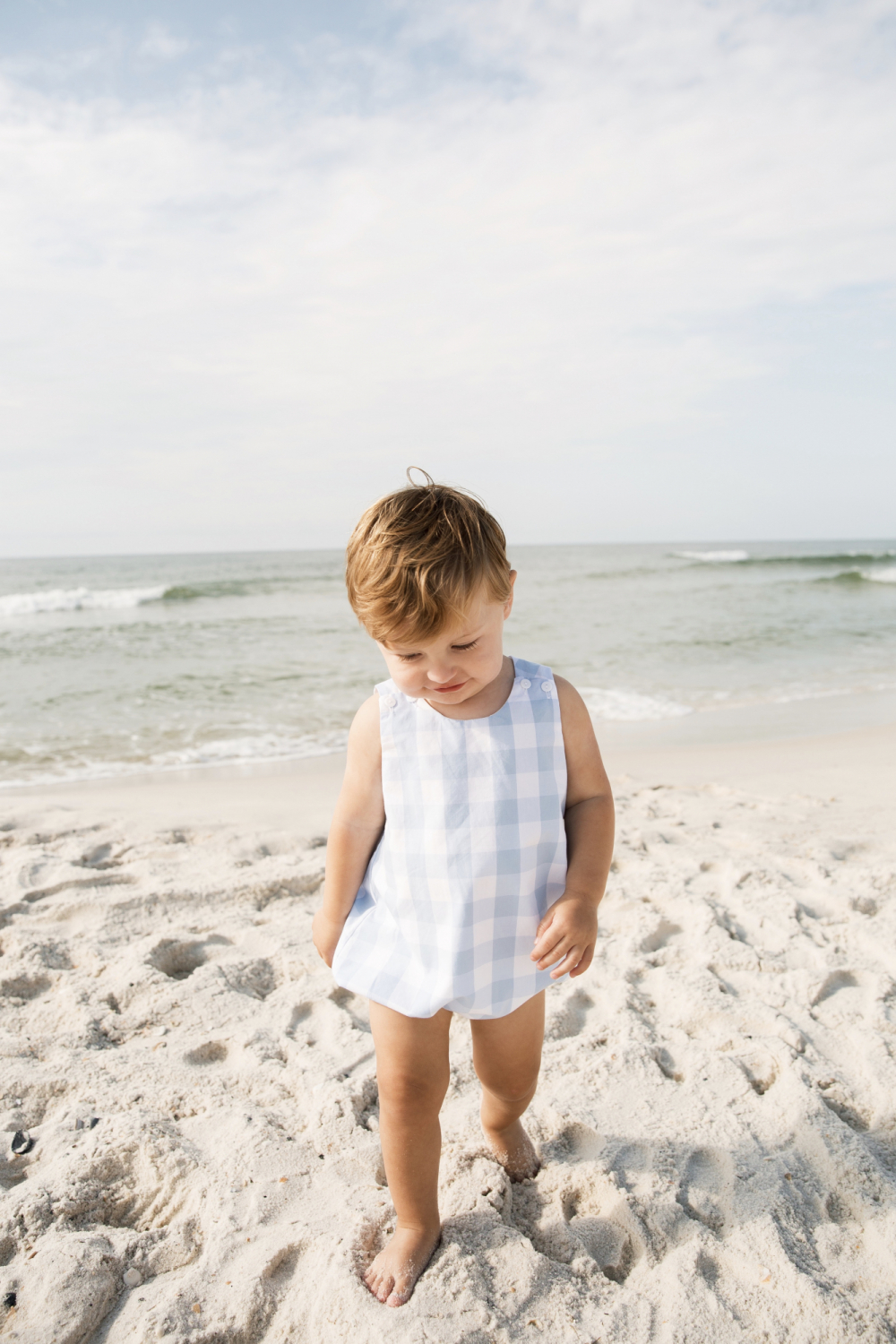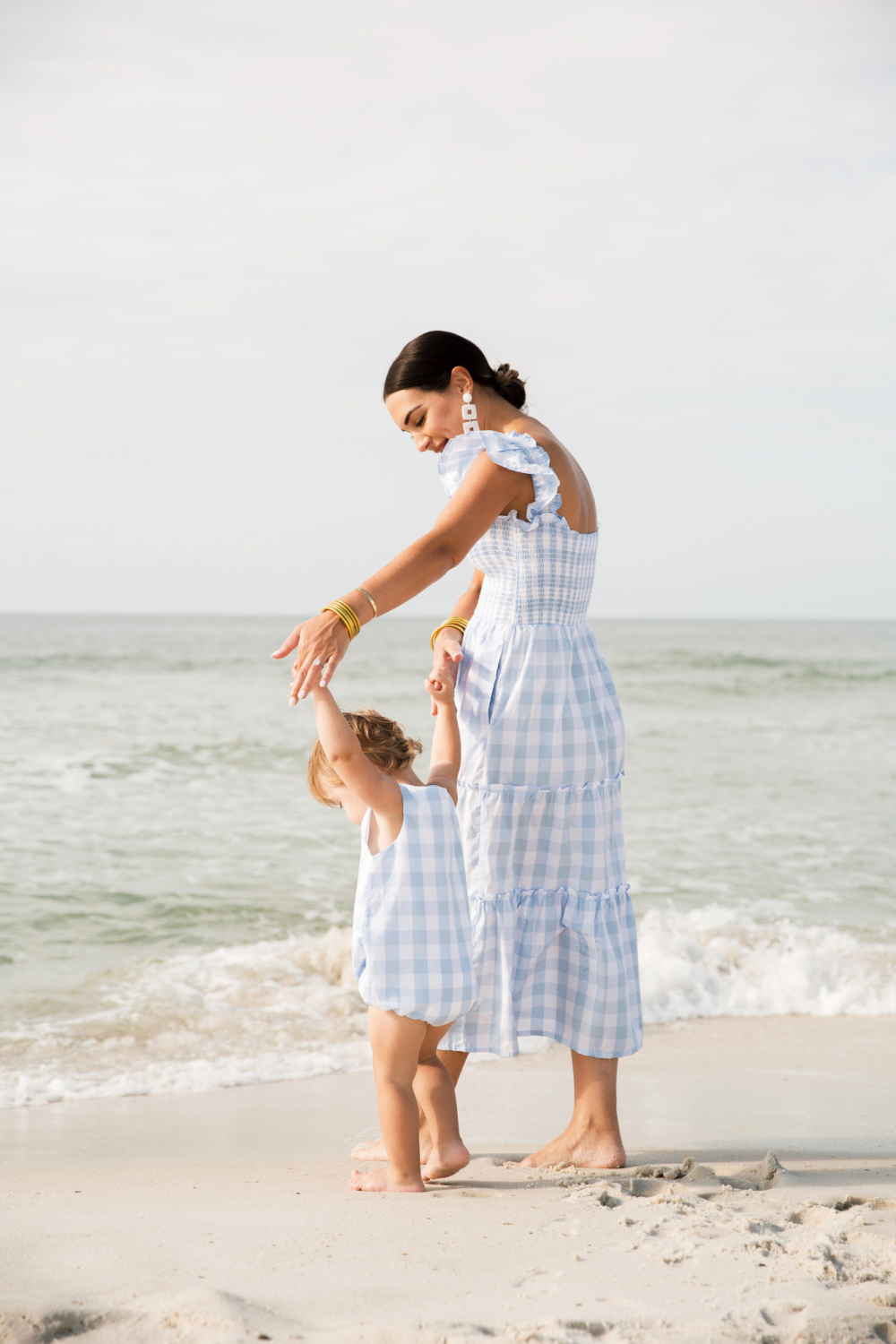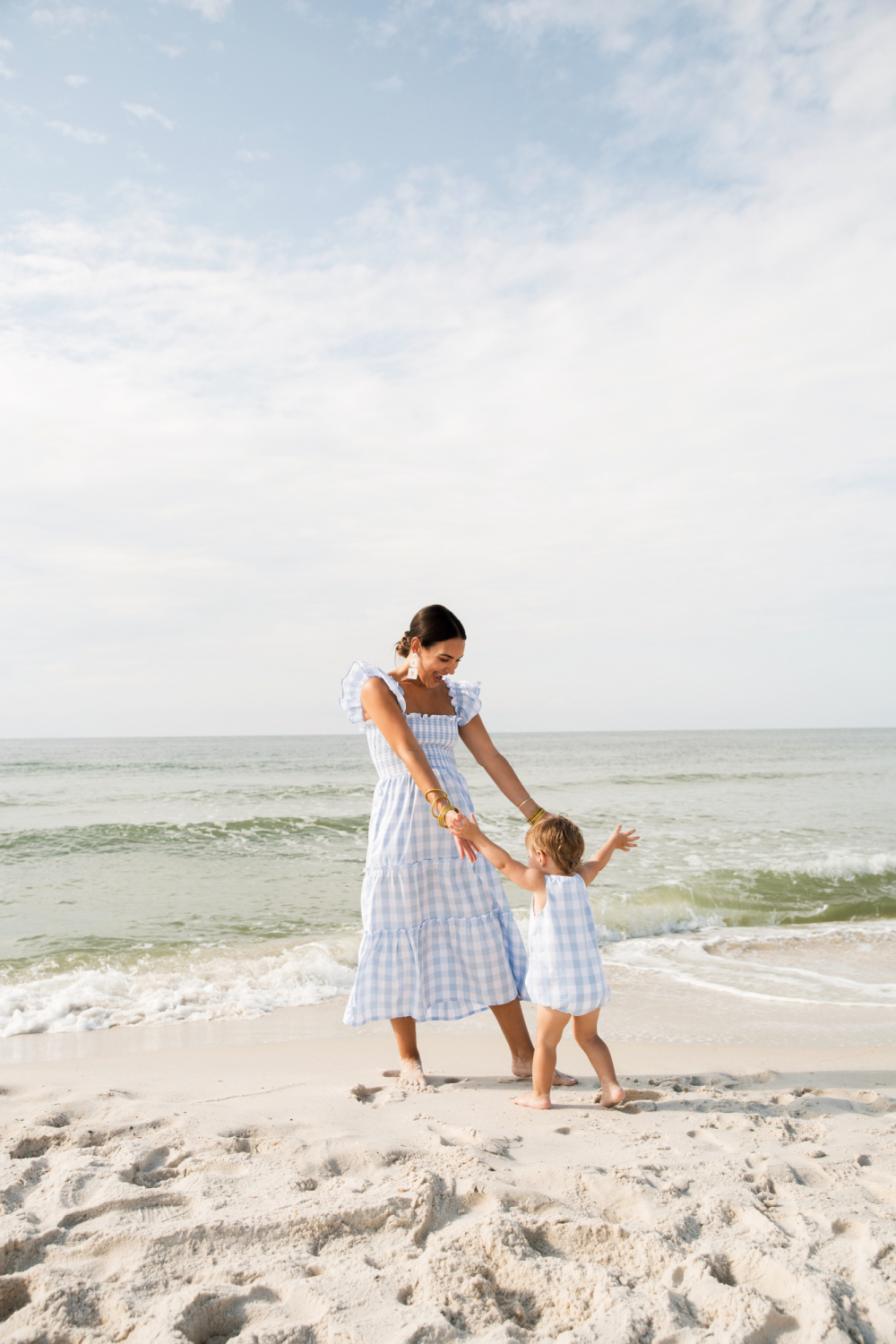 photos by Christian Barnes | outfits c/o Poppy Kids Co
We truly took these photos in about 10-12 minutes before we changed and got in the car and boy, am I grateful we did.  They so perfectly wrap up my relationship with this little 21-month old baby boy who is turning into a little boy every day before my eyes.
I've never considered myself naturally super maternal, but the experience of motherhood has been one of my greatest blessings and challenges.  The miracle of creating a human being never ceases to take my breath away, and what a gift I have been given in this little body with big charisma and determination.  He is one of my biggest purposes in life, and that feels really, really wonderful.
Linking a few similar dresses below.  Thank you so much for reading!  More family content under "lifestyle –> marriage & family."  XO –