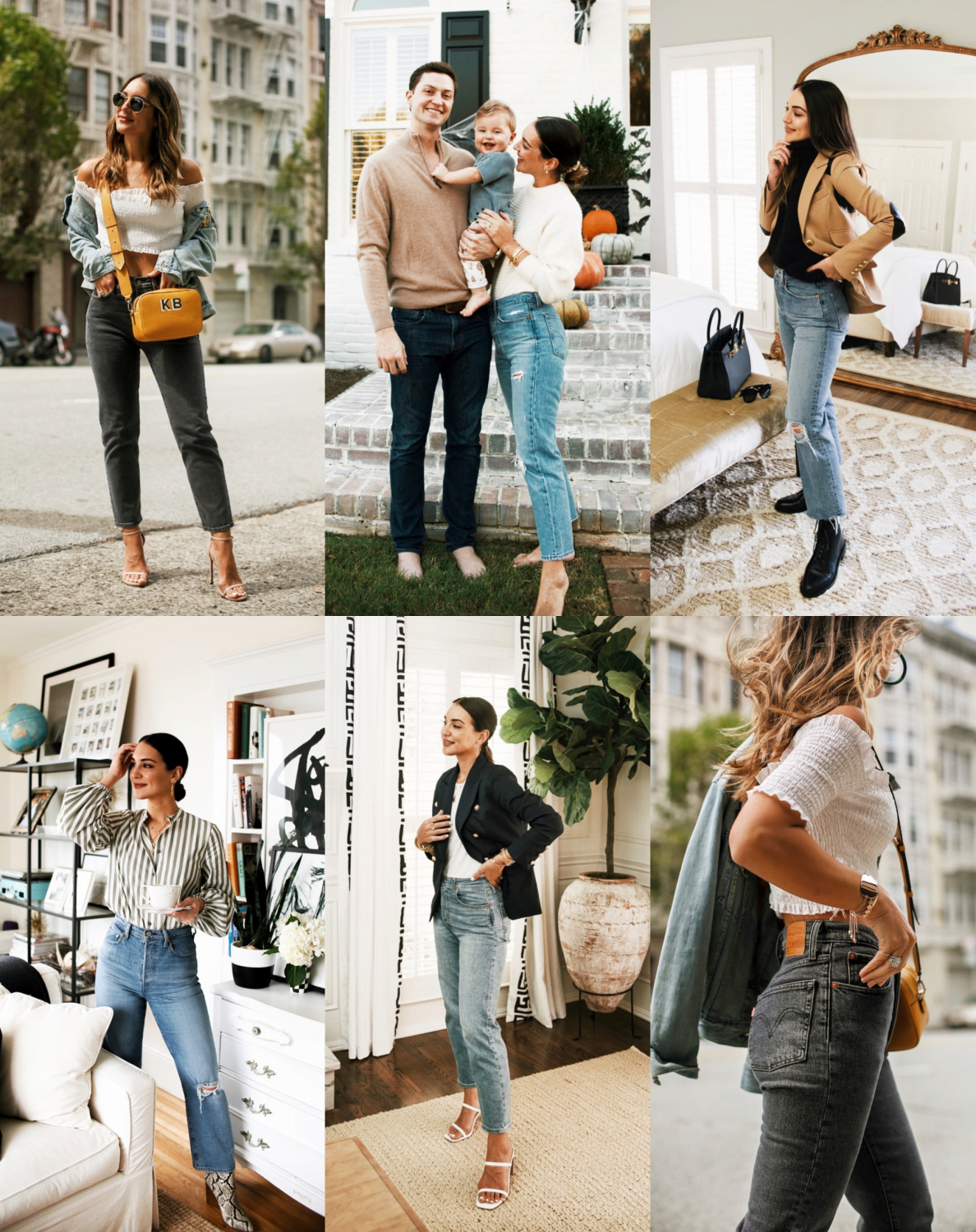 I love denim so much, I mean – who doesn't?  And Levi's have been a go-to favorite brand of mine for many years because they're classic, timeless, reasonable priced and hold up incredibly well.
So I thought I would dive into some archives and share 5 of my favorite Levi's and why.  Mama loves an ultra high waist so prepare yourself for several pairs from the Ribcage Collection.  They're pretty much the best.
When it comes to sizing, if a pair of Levi's has any stretch in the blend, I order my usual size.  If the denim is 100% cotton, I will size up one size.
Some of these jeans I've had for many years, so the washes may not be exact to the ones linked, but the silhouette and product name is the same.  Just to be transparent!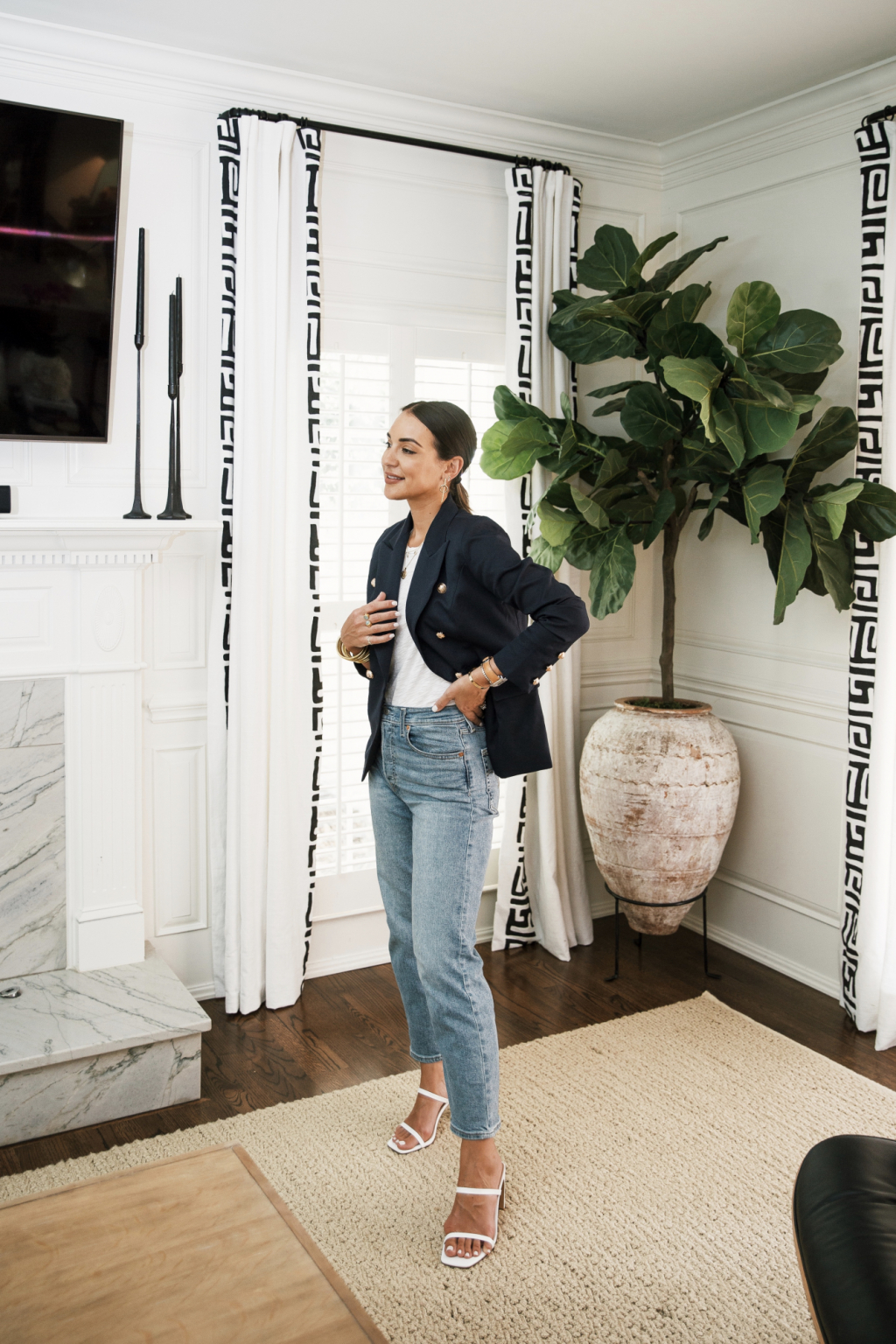 Ribcage Denim – No Distress, also available here – TTS
This is my most recent addition of Levi's, the Ribcage in a classic wash with no distressing.  They are mega high waist, have some stretch and also look mature and chic.  A++, would buy again in a heartbeat.  They also look really cute with the hem cut off!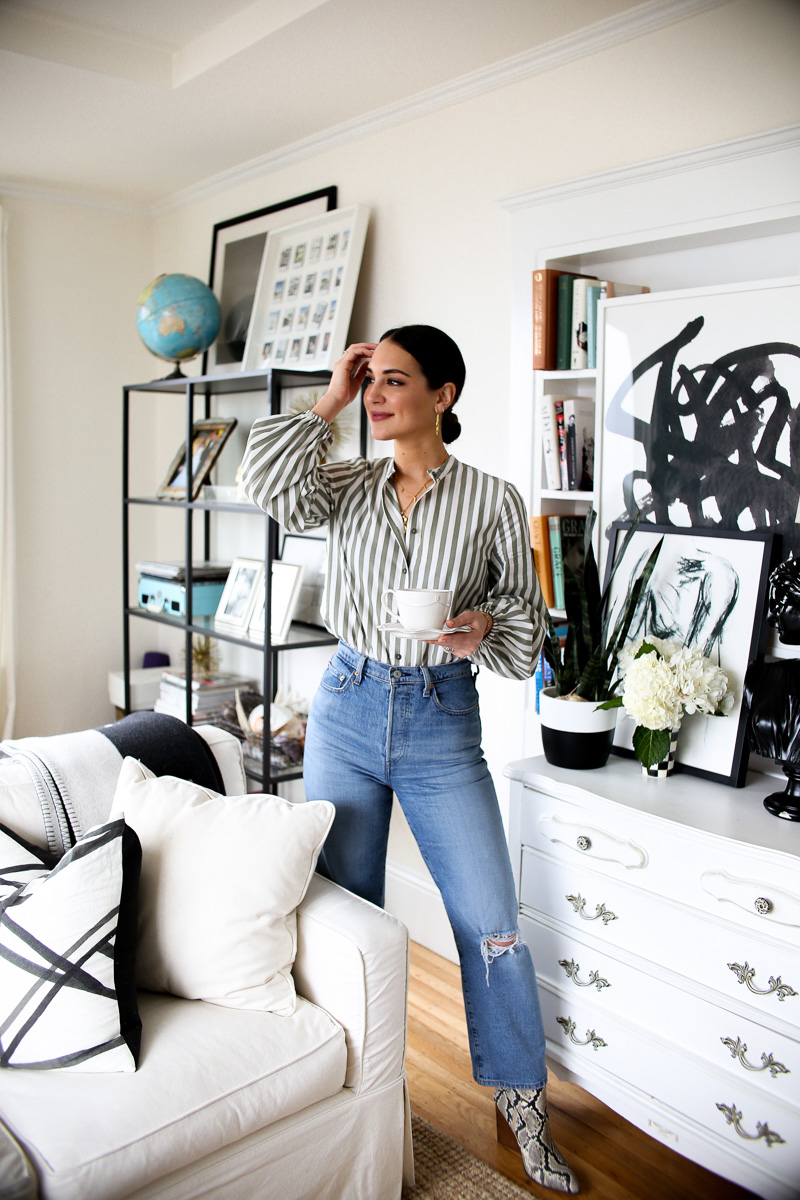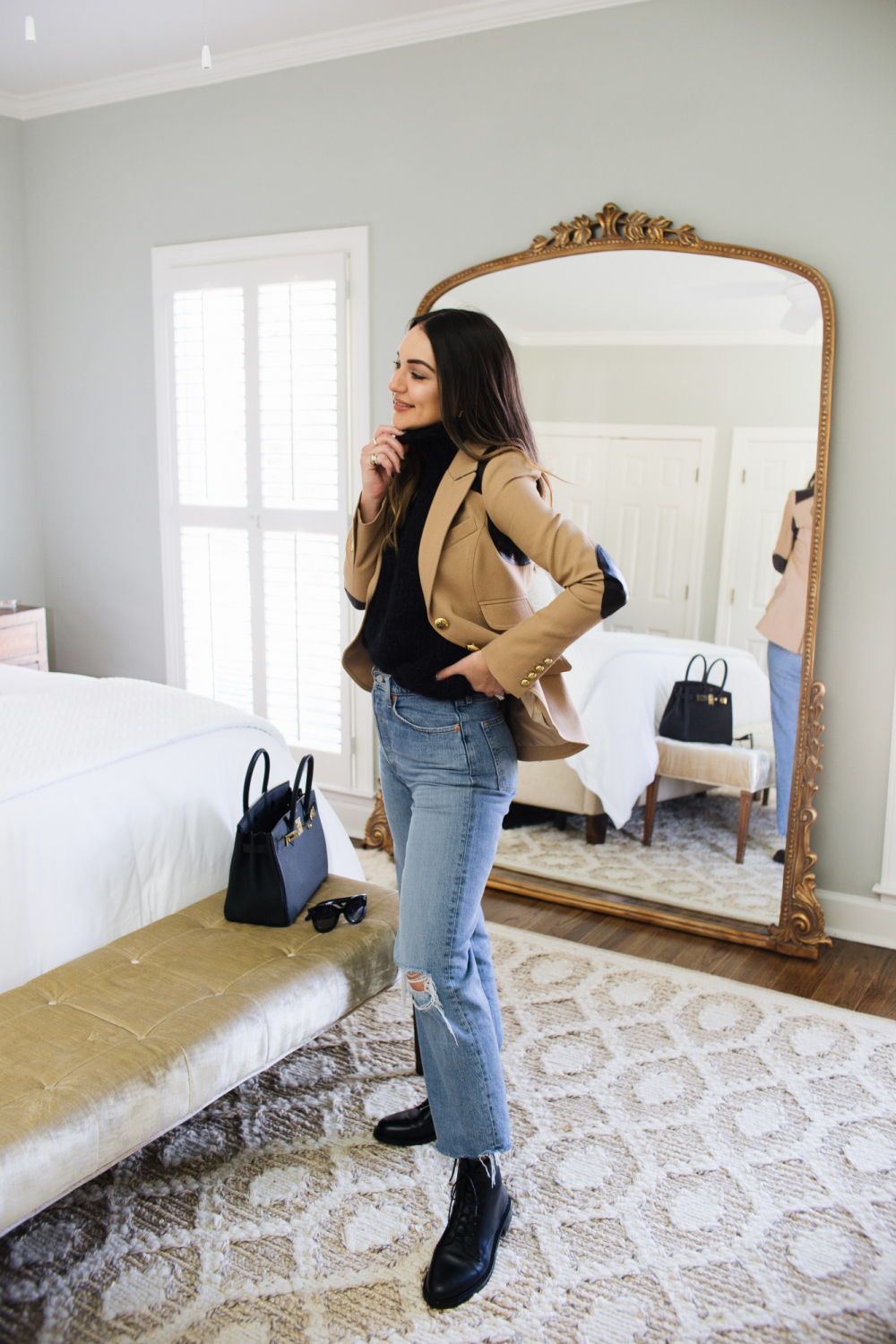 I ordered my usual size in these but some of the reviews do say they felt they run small – so heads up on that.  Clearly… I can't get enough of this style.  Also seen here with a raw cut hem.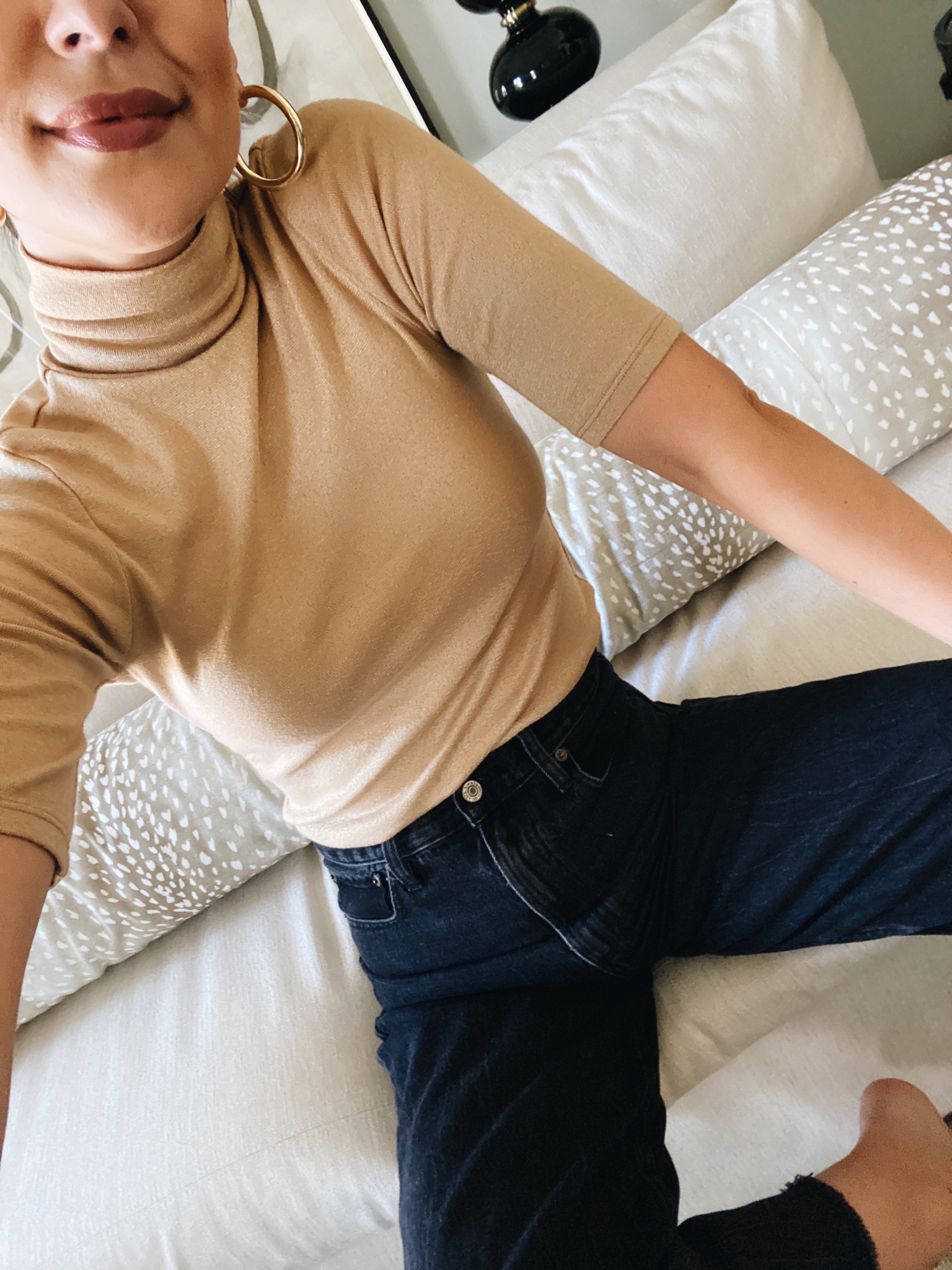 Ribcage Denim – Dark Wash

I told you guys there were a lot of ribcage and… I have multiple washes.  So facts are facts, my friends.
Classic 501's – I ordered my usual size but could have sized up for a more comfortable fit
One of the first pairs I bought.  They aren't super high waisted but high enough, cropped, easy to wear with a bodysuit or chunky knit… they just always work.  They also look incredibly cute with booties in the fall (seen here – scroll a smidge).  A win and come in multiple washes!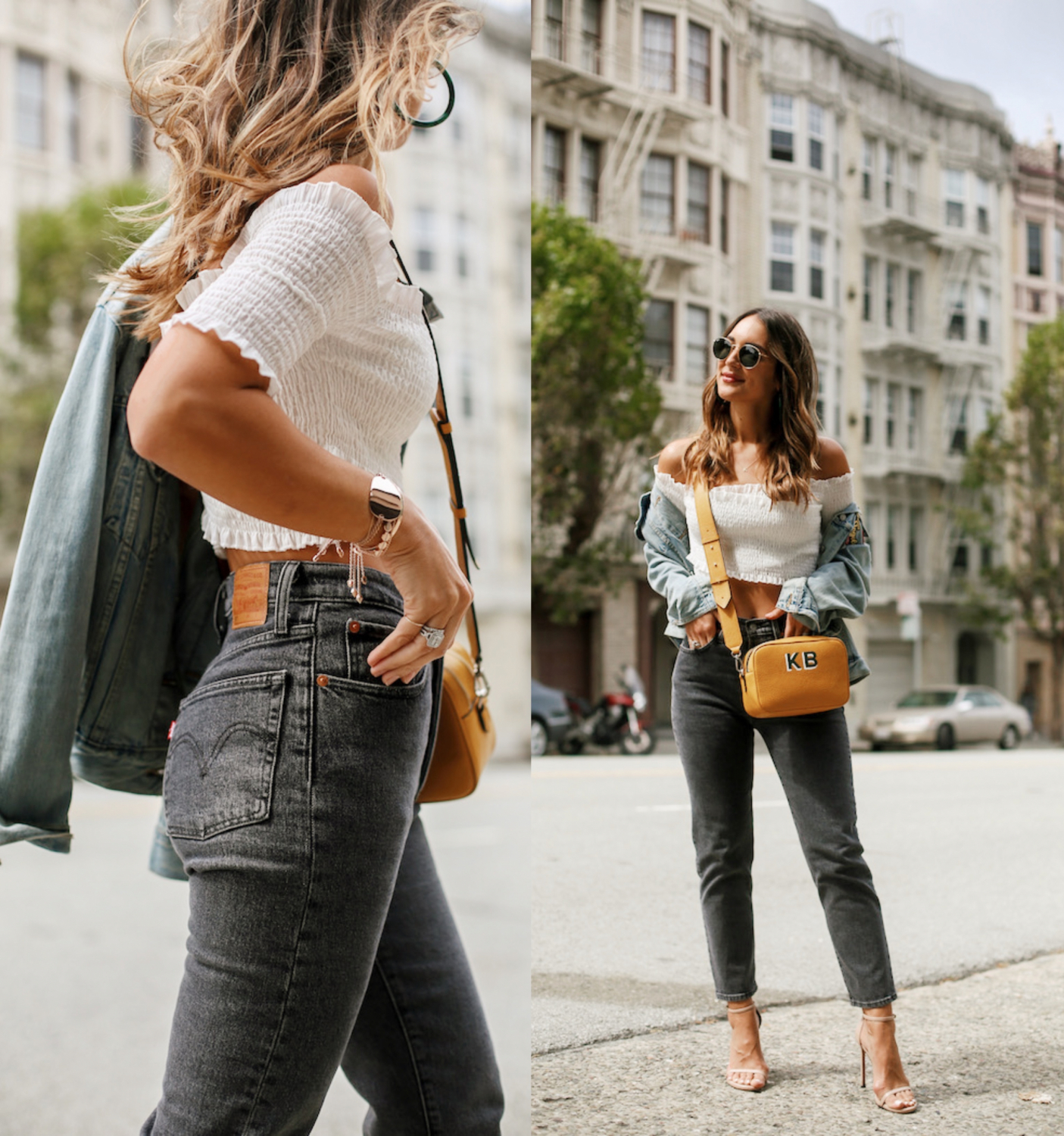 Levi's Wedgie Icon Fit – love the classic wash too – I ordered my usual size but could have sized up for a more comfortable fit
These are a truly classic pair of Levi's that will be around for decades to come.  A great "intro" to the mom jean, clean lines, high waist, slim leg.
Are you a Levi's lover also?  I'd love to hear your thoughts on the classic denim.  I know it's not for everyone, but you gotta admit they've been a staple for a reason.  Iconic brand!  Thanks so much for reading and sharing – XO –