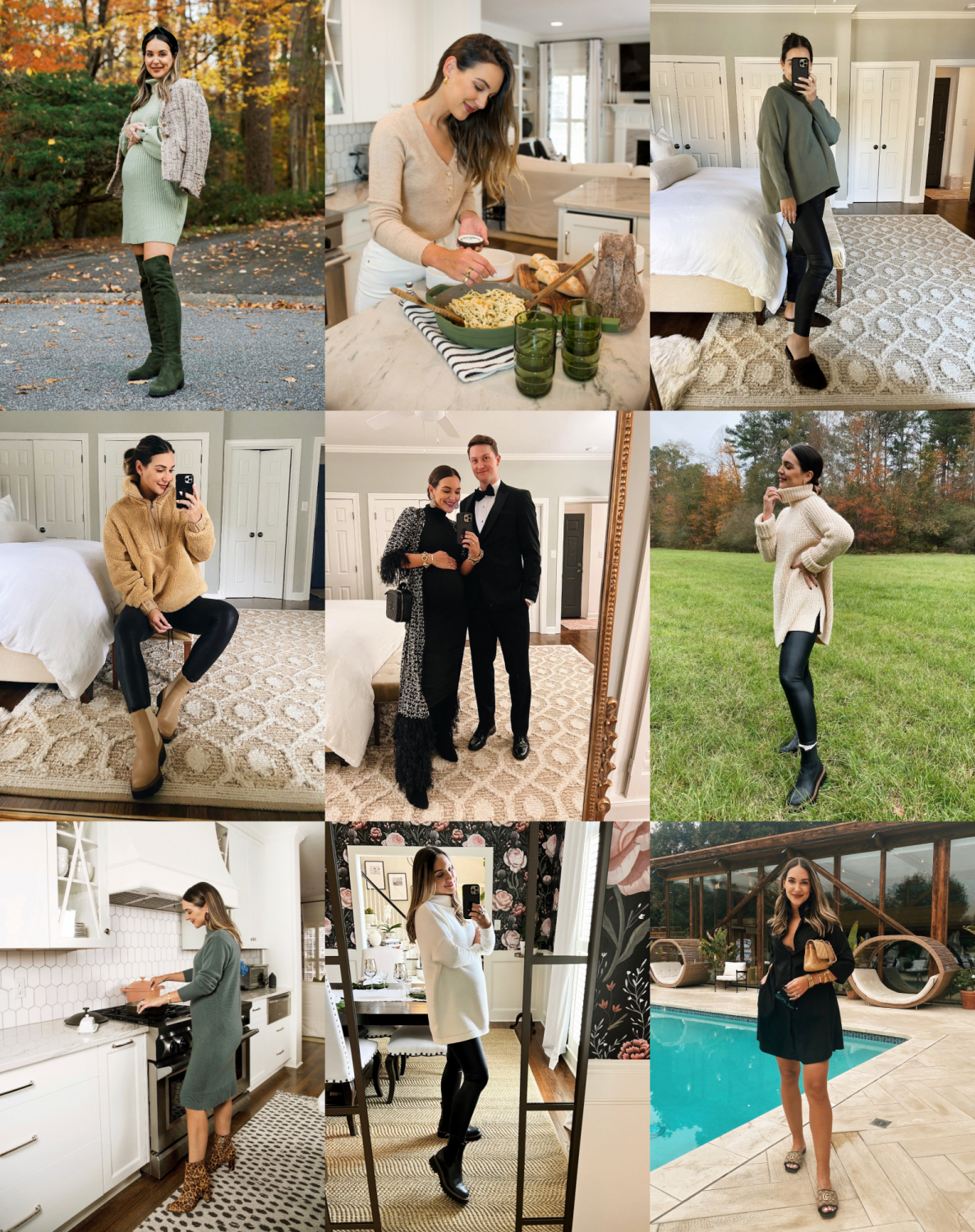 I have fallen off the wagon in sharing my monthly top 10, and I thought I would combine October and November into one post!  These were some of the biggest hits over those 8 weeks, many of which are products I truly love and use/wear all the time.
Like this sweater that I'm literally wearing as I type this.  Anyway, let's dive in!
Our Place Always Pan, post here

We have two of these and use them constantly.  Used them last night for breakfast burritos, in fact.  The best!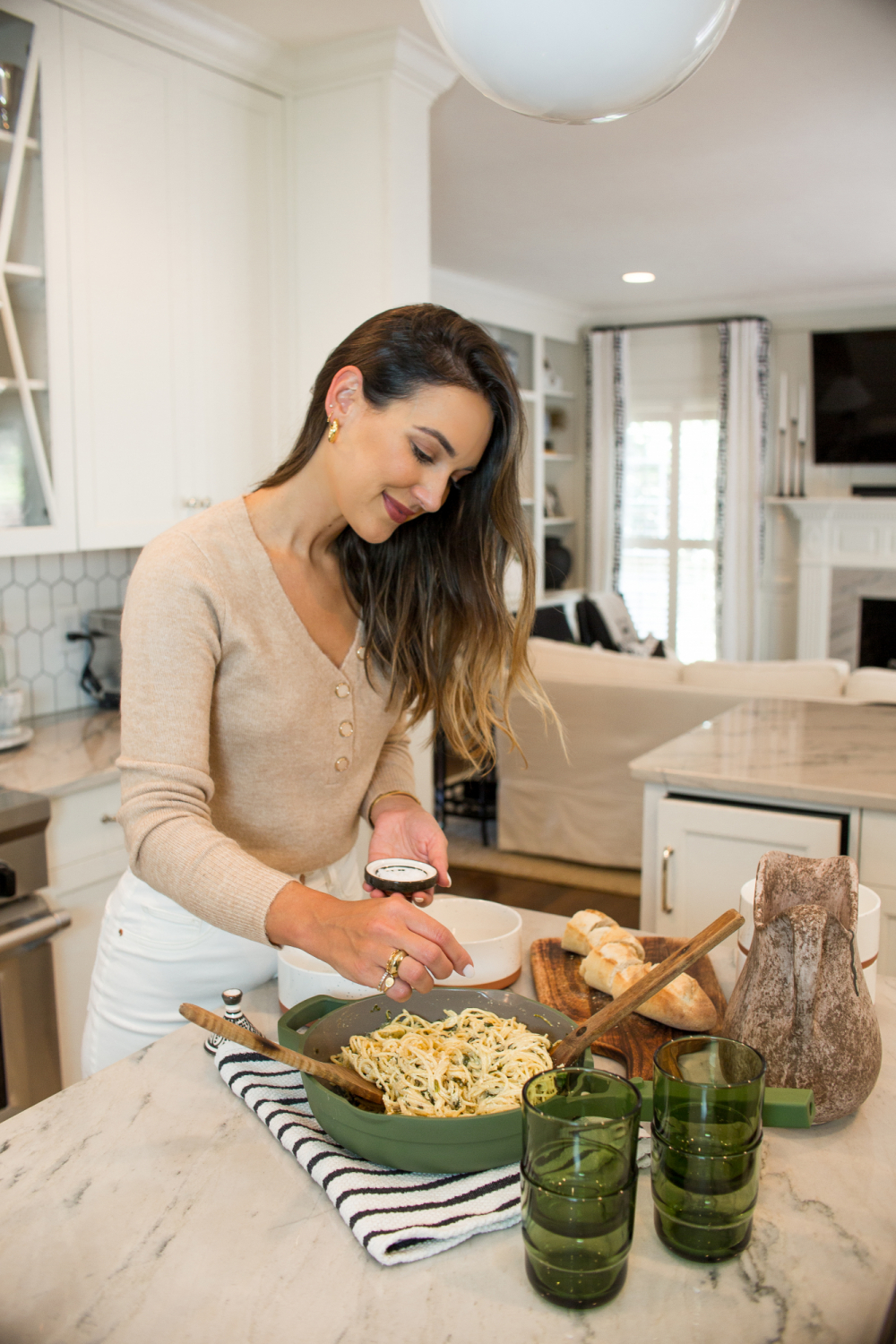 I've been waiting for them to create a pot version.  THRILLED to have this one!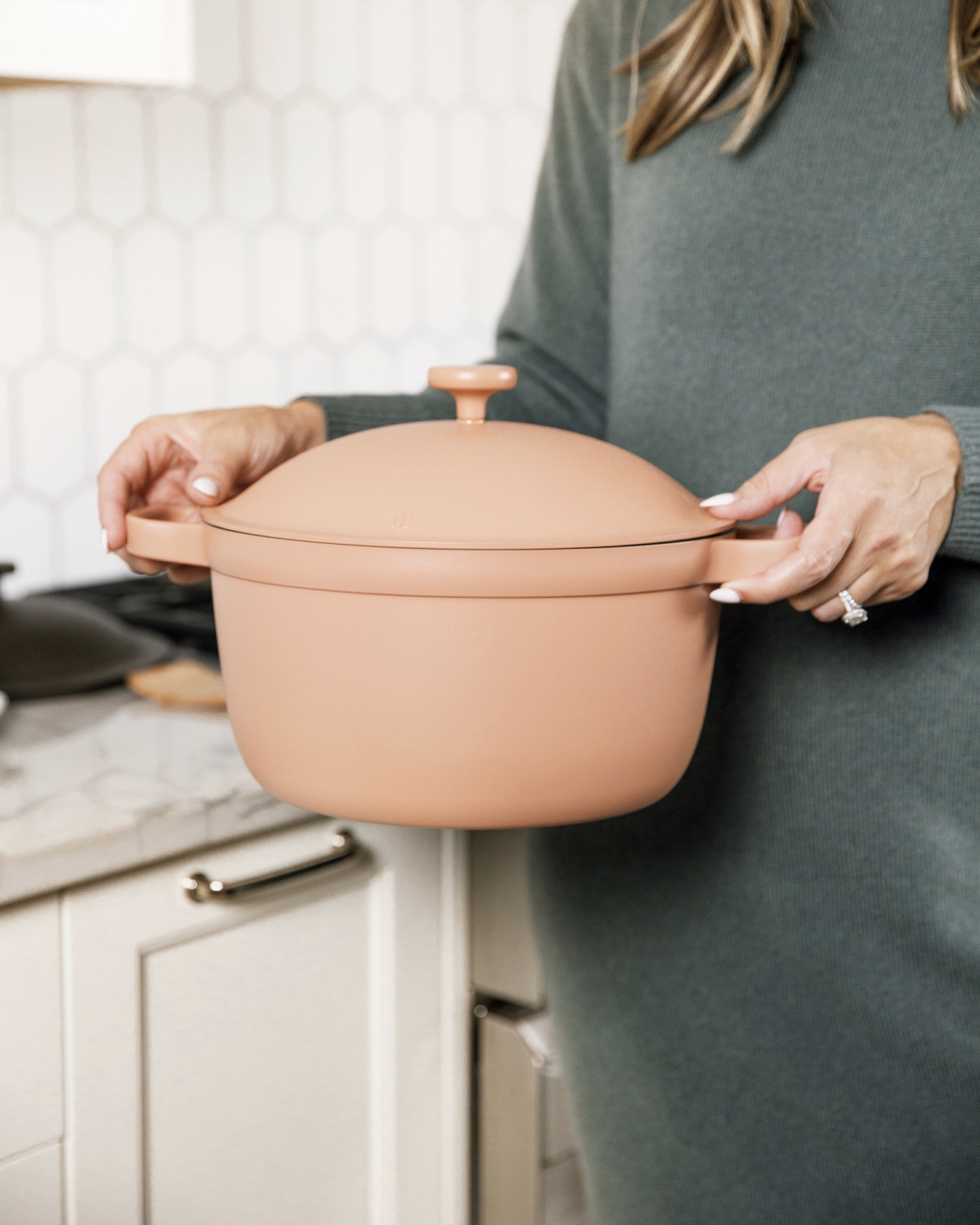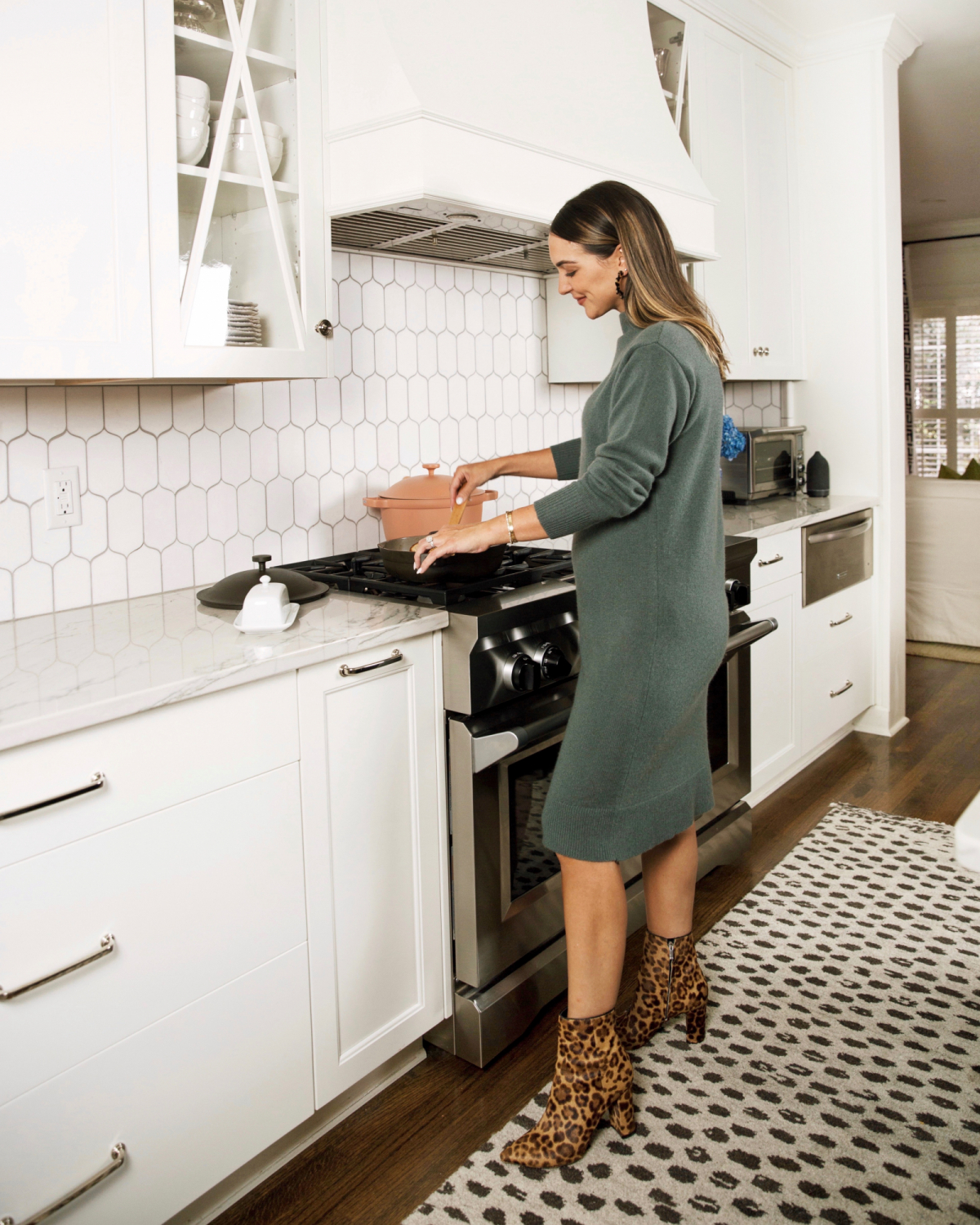 Olly Knee-High Boot, 60% off, also available here
Got these last year, still think they're such a great pair of boots and are marked down!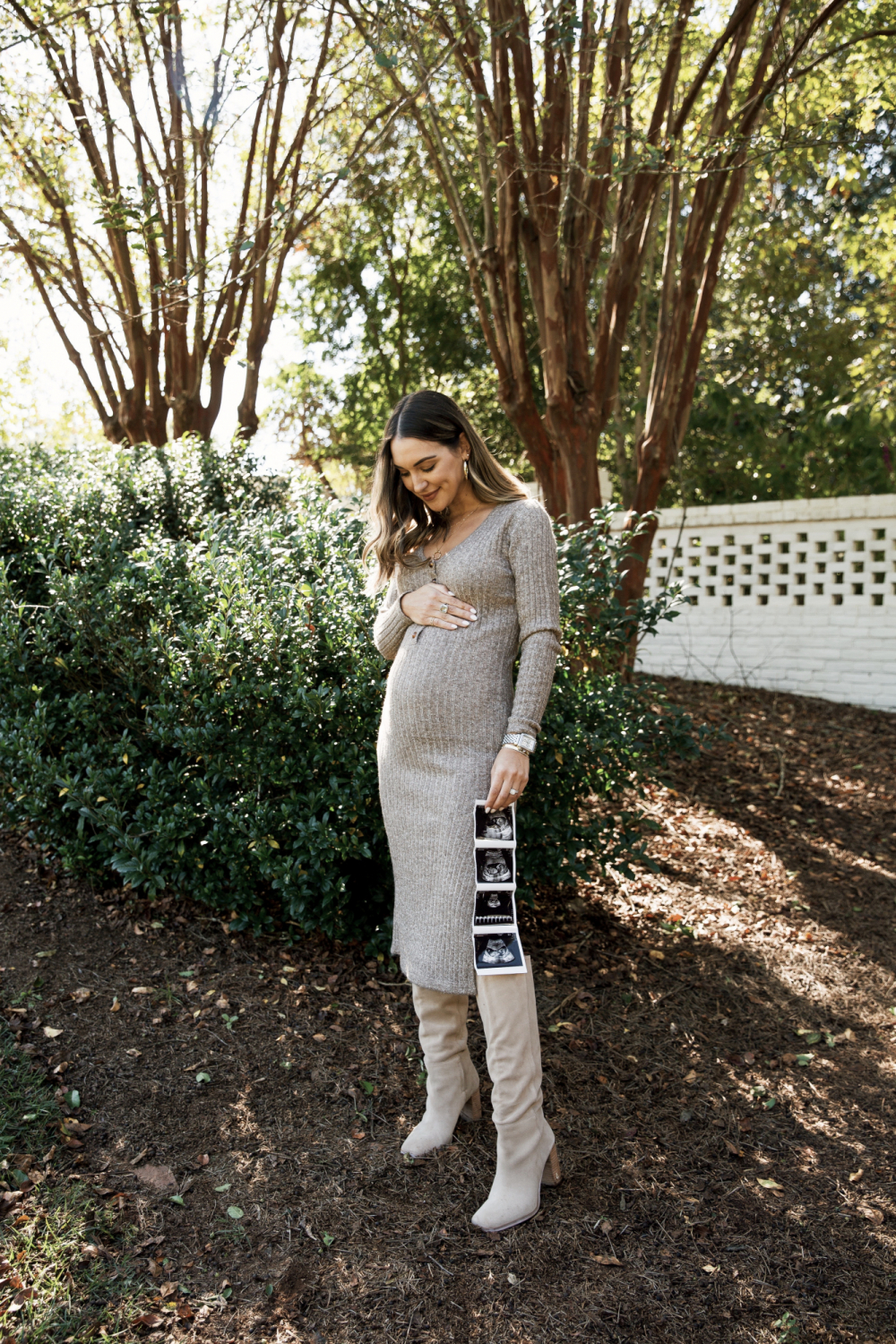 I've had this dress for a year or two and it's a great piece for non-maternity, maternity (14 weeks pregnant in photo below) or postpartum.  Love that it comes in lots of colors.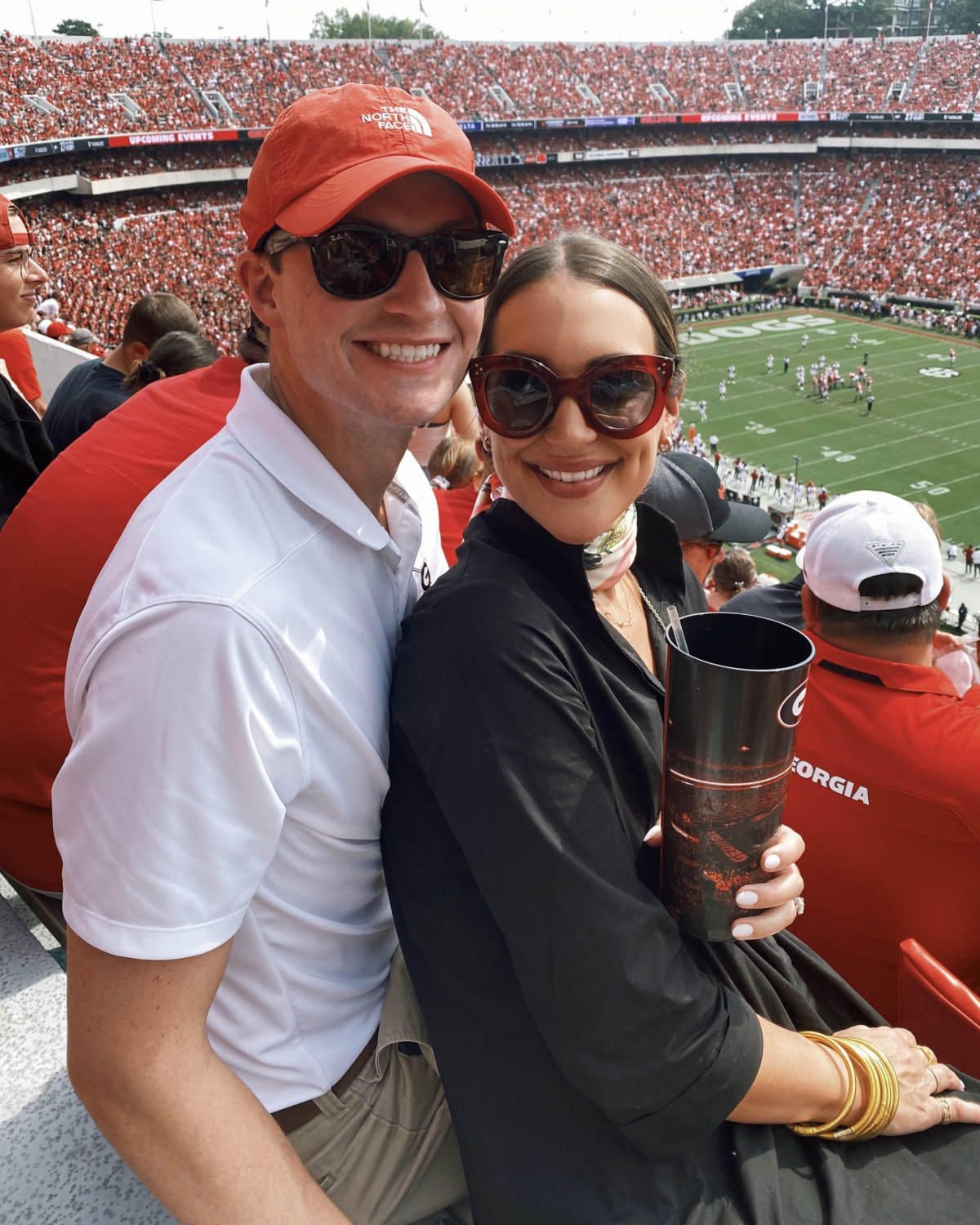 I have both colors and LOVE these! Run TTS and 10% off with code KATHLEENXSPANX.
Mama Faux Leather Leggings, non-maternity version here
Also being worn with the sherpa in the photo 2 down!  10% off with code KATHLEENXSPANX.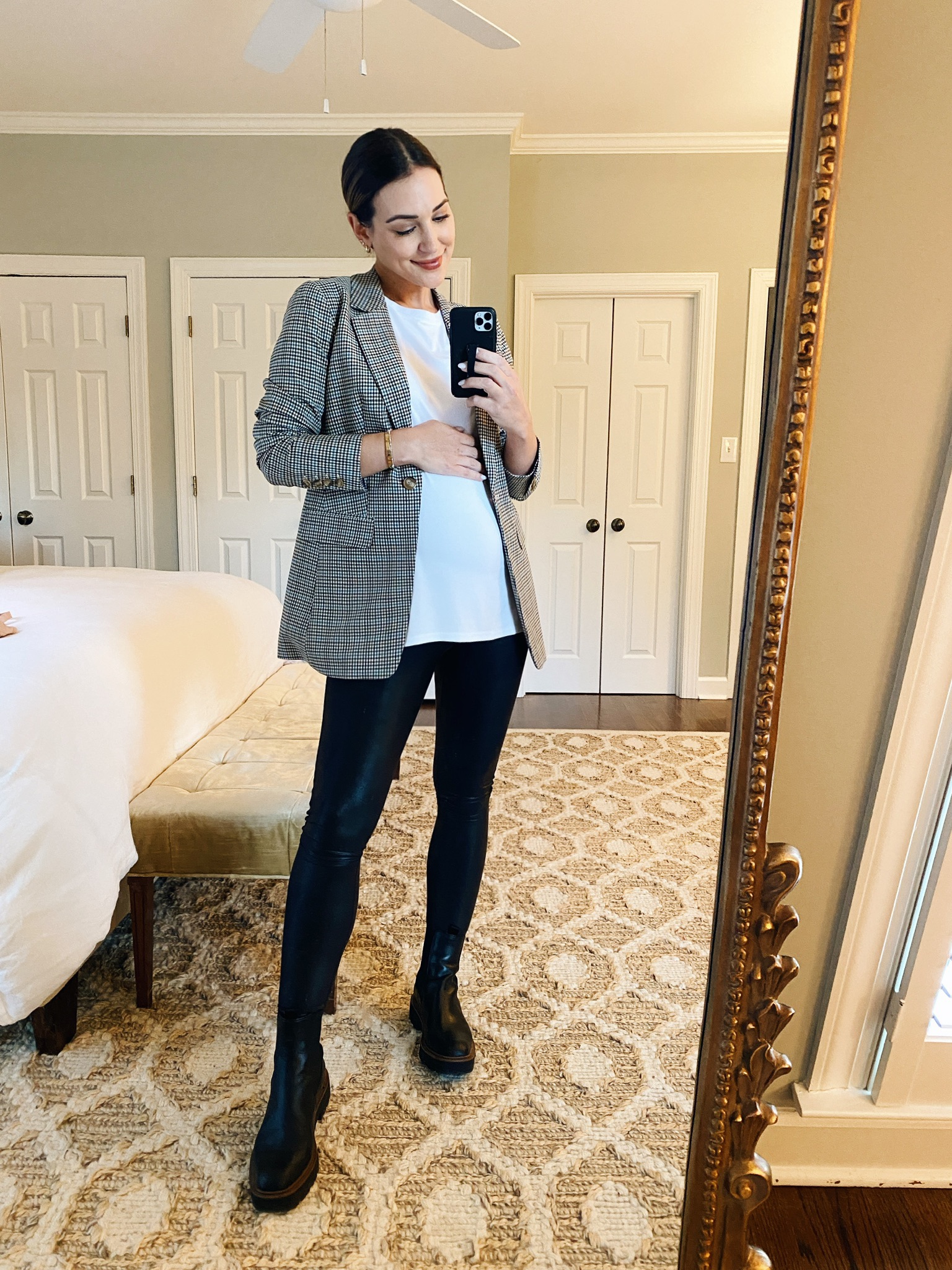 Waterproof Combat Boot, also available here
I love these so much (being worn in photo above as well), that I bought a second pair this year in almond.  They are so comfortable.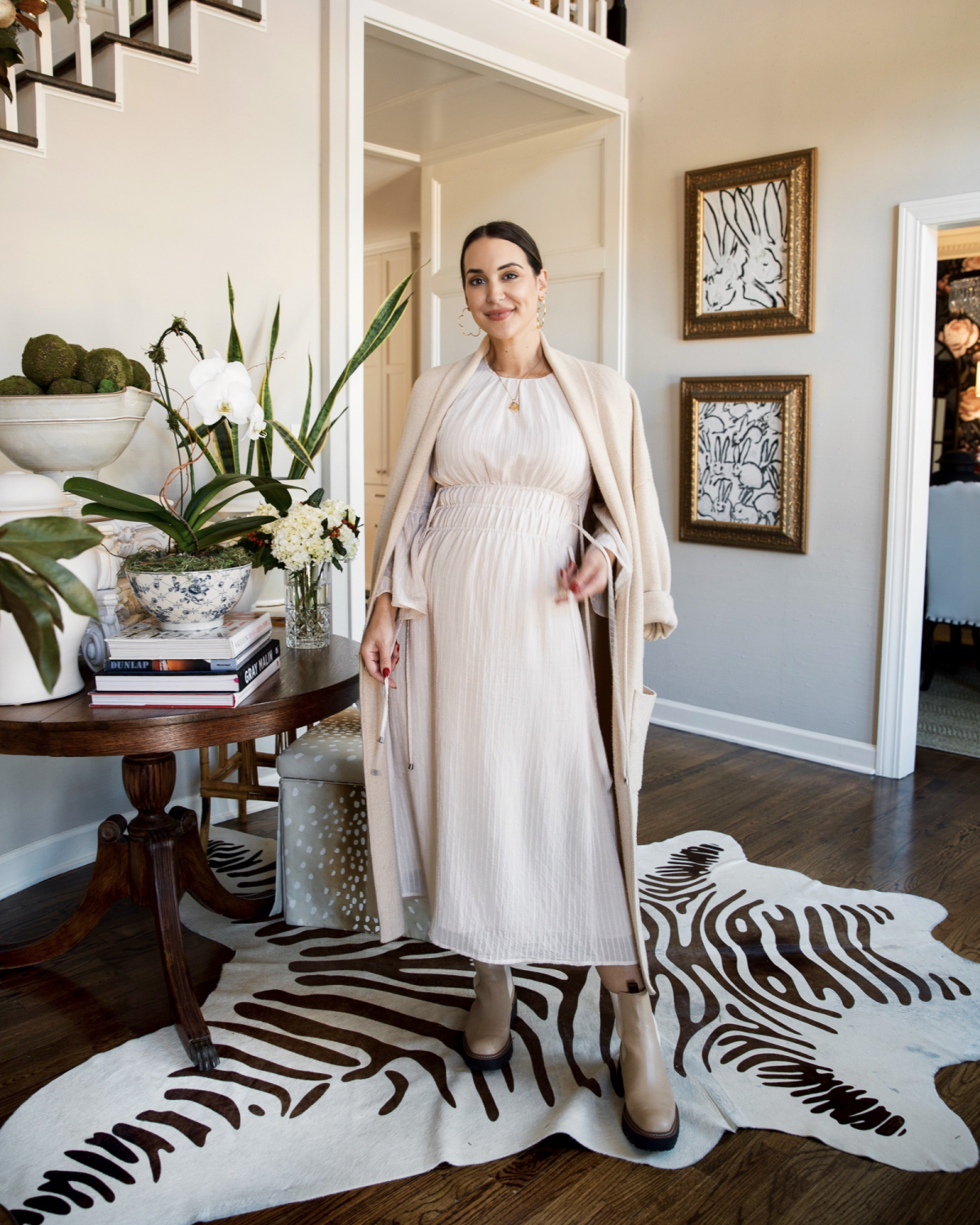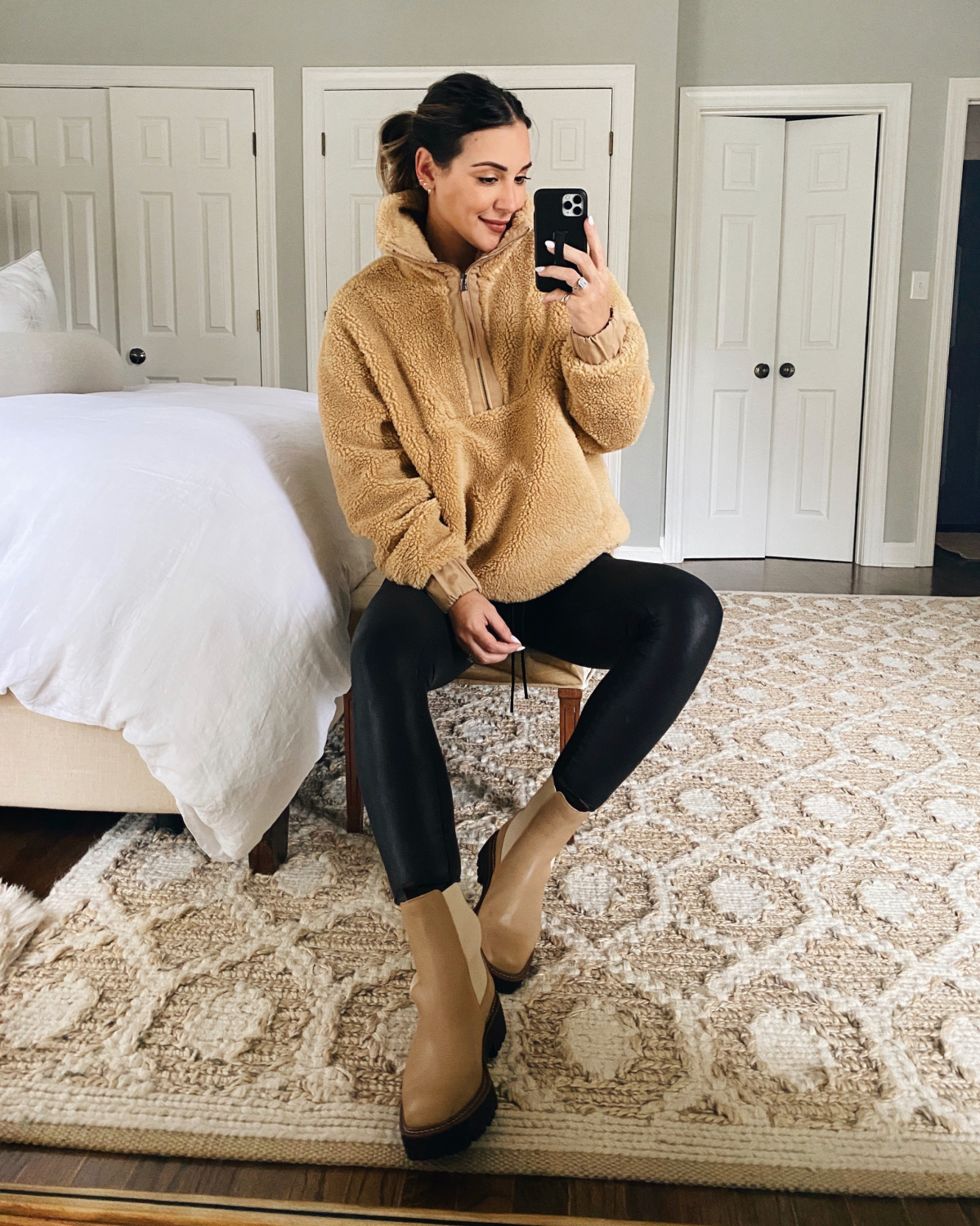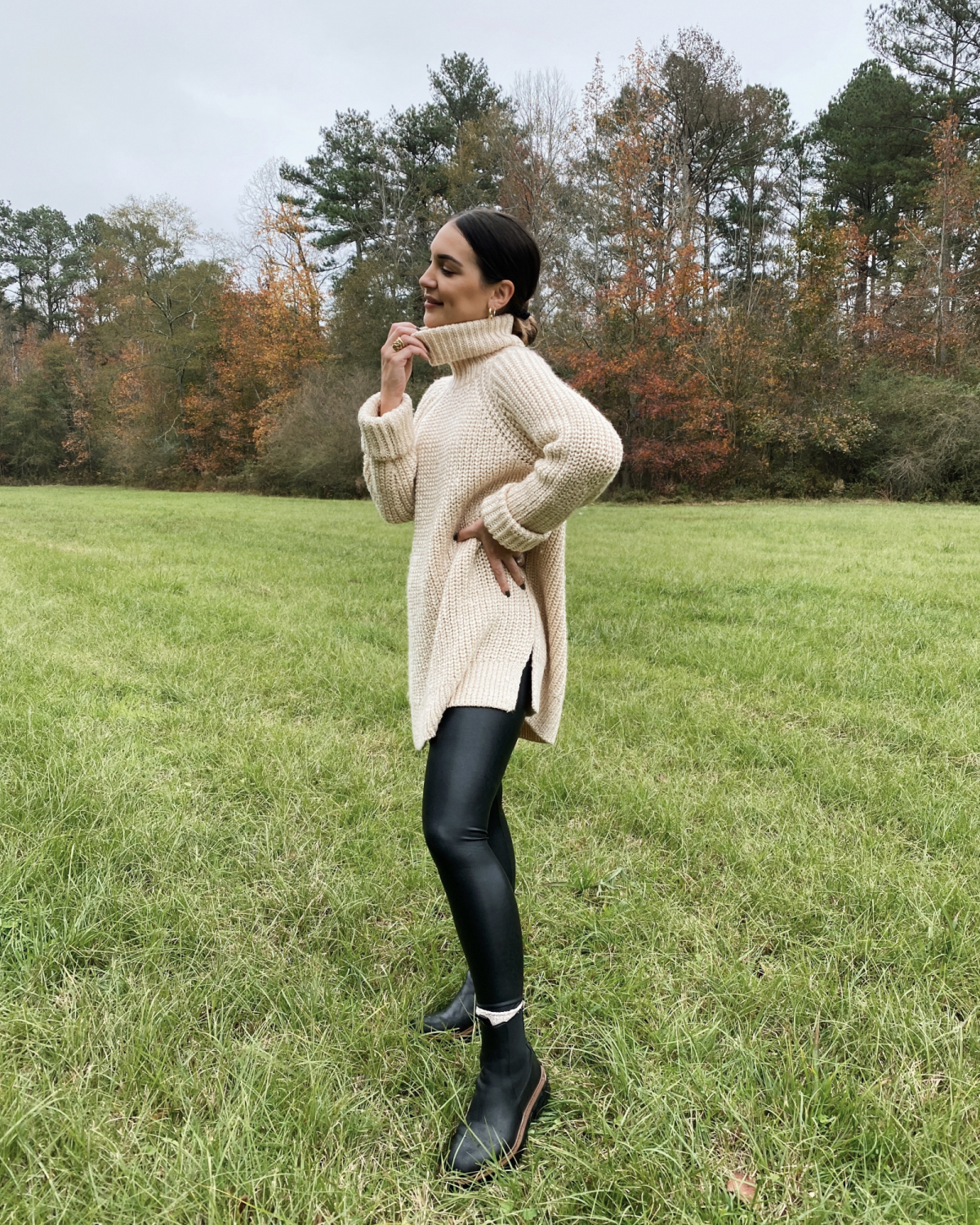 Batwing Sweater (Free People Dupe)
This sweater runs big but I LOVE IT.  I know so many girls who have bought it in multiple colors!  I ordered my usual size for the bump, but if I wasn't pregnant I likely would have sized down.  I am 5'7″ and love that it's long enough to cover my bum.  Perfection.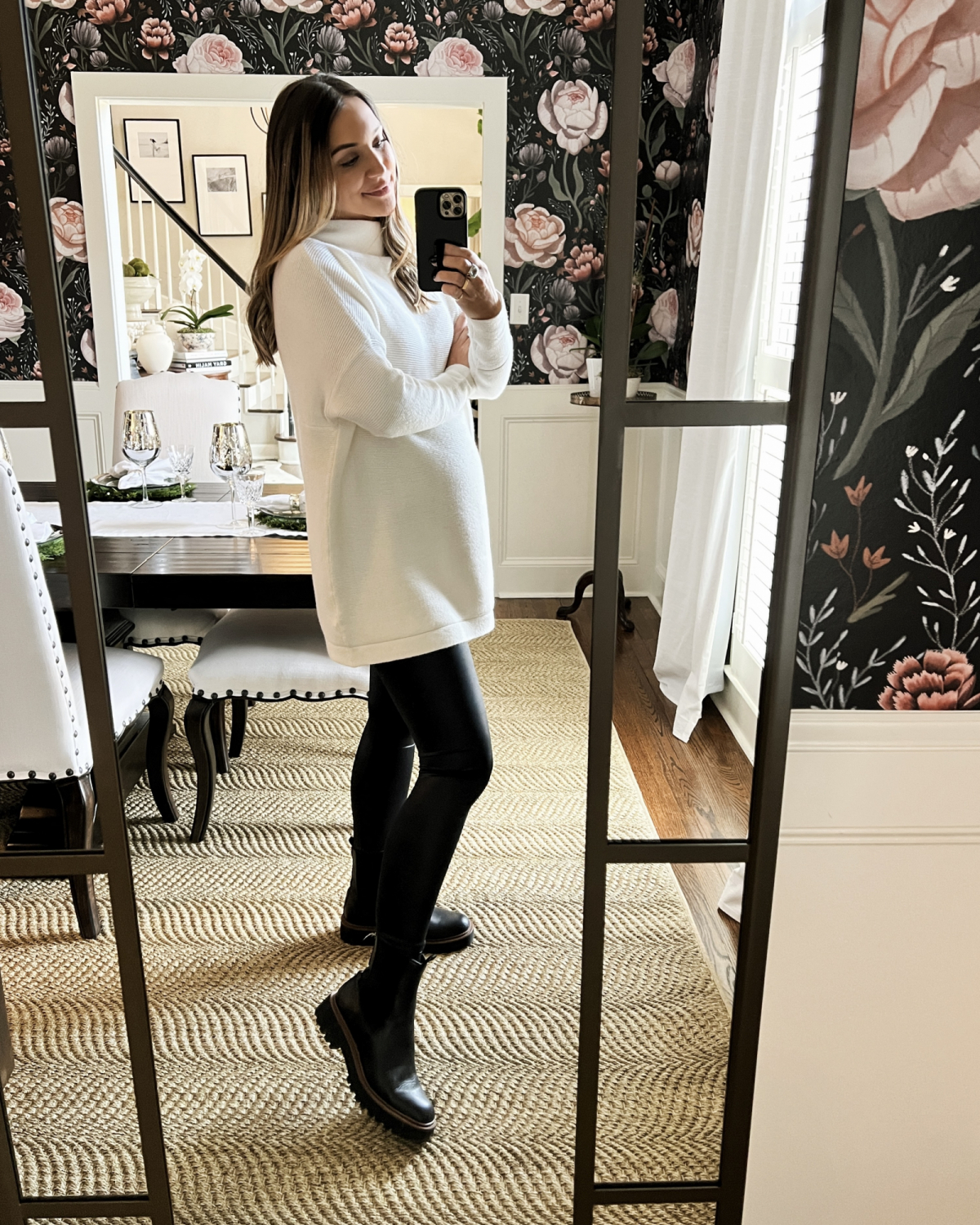 This was a recommendation from another influencer and I really love it.  I bought it in red also.  I can't wait until I'm not pregnant and can French tuck it into denim.  I ordered my usual size for an oversized fit but some of the reviews say to size down.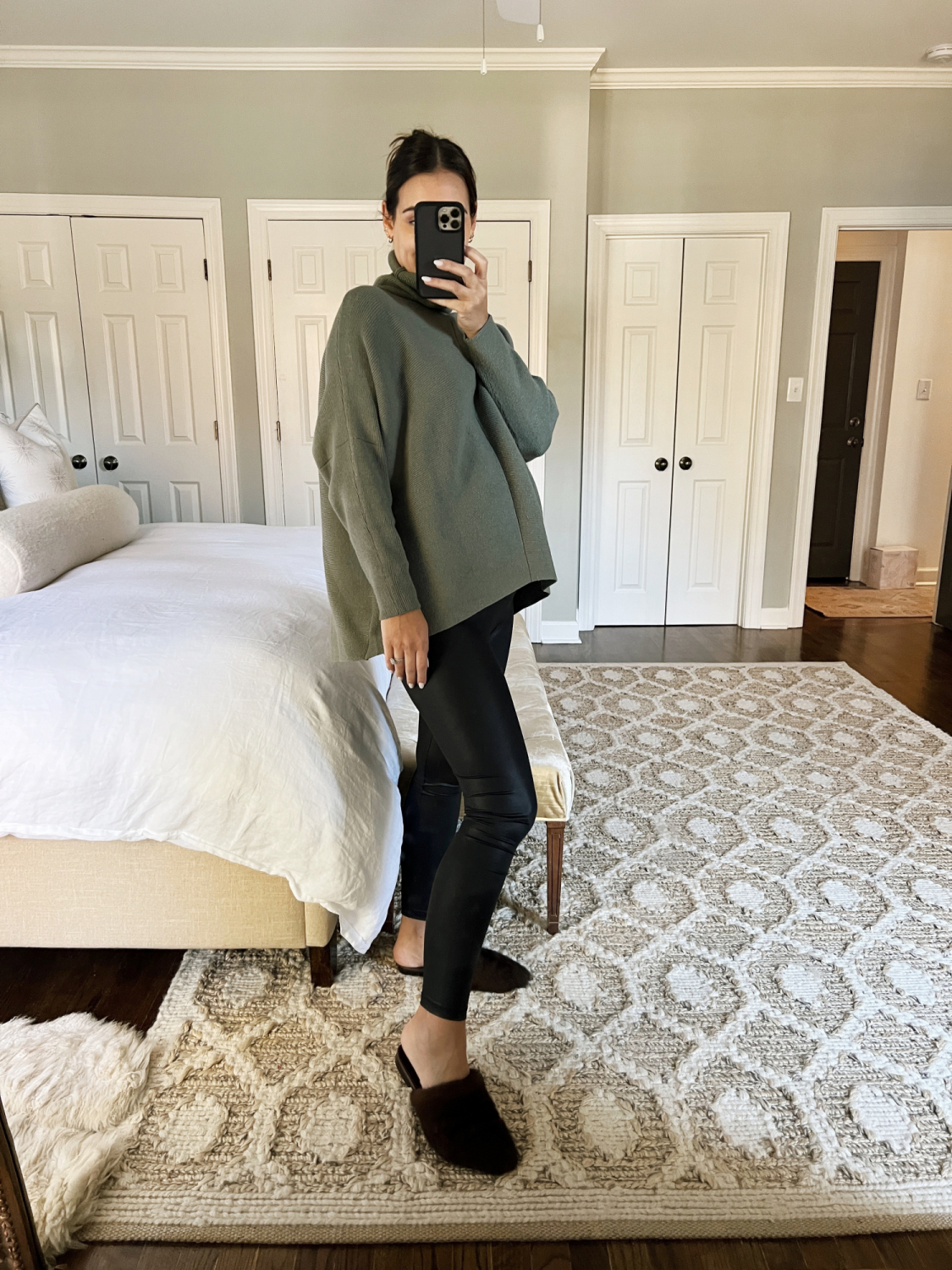 $25 Turtleneck Dress, I sized up one size for bump
I love this dress so much I ordered it in two colors.  I even dressed it up for a black-tie event!  I sized up one size for the bump but think it runs TTS.  A great layering piece.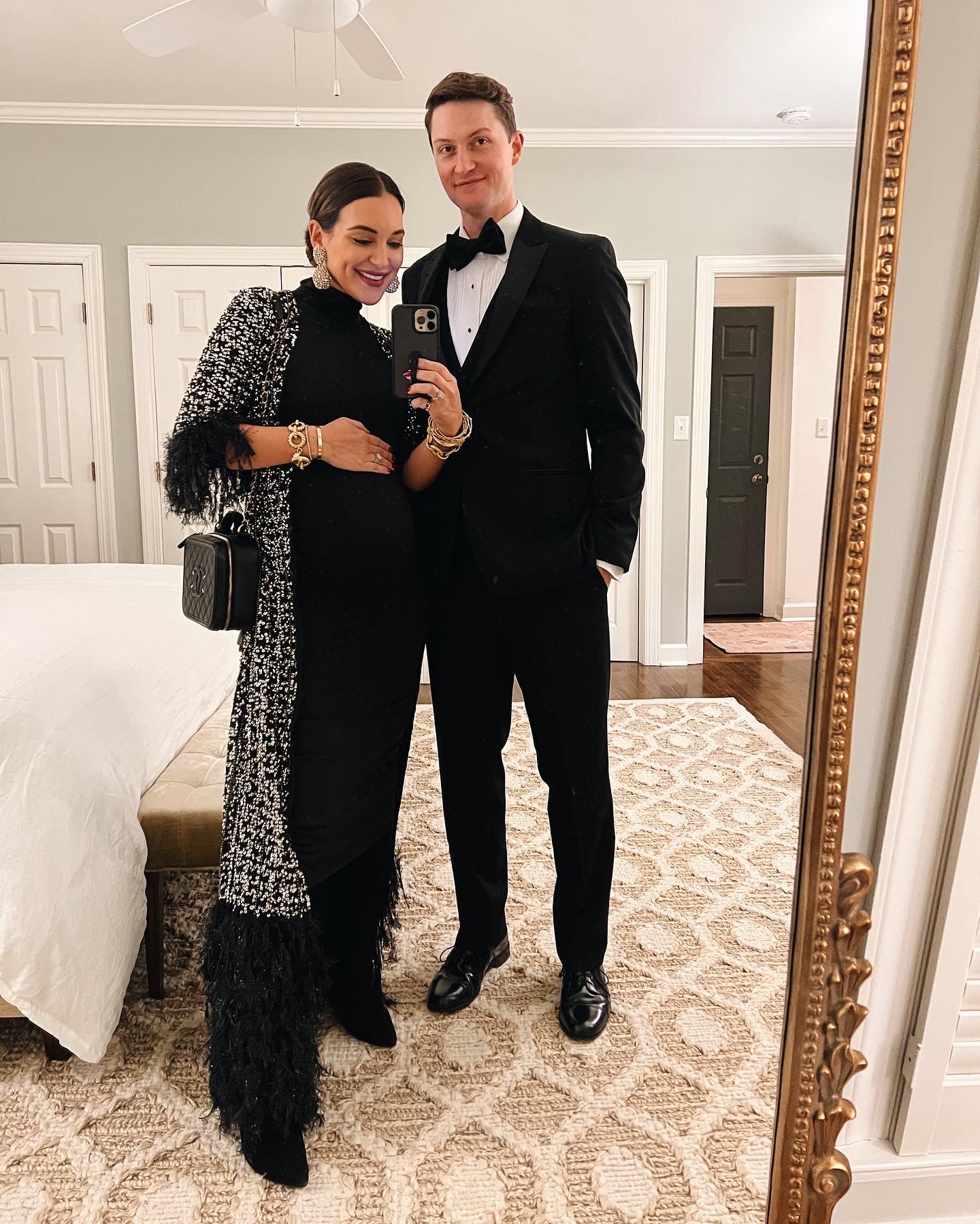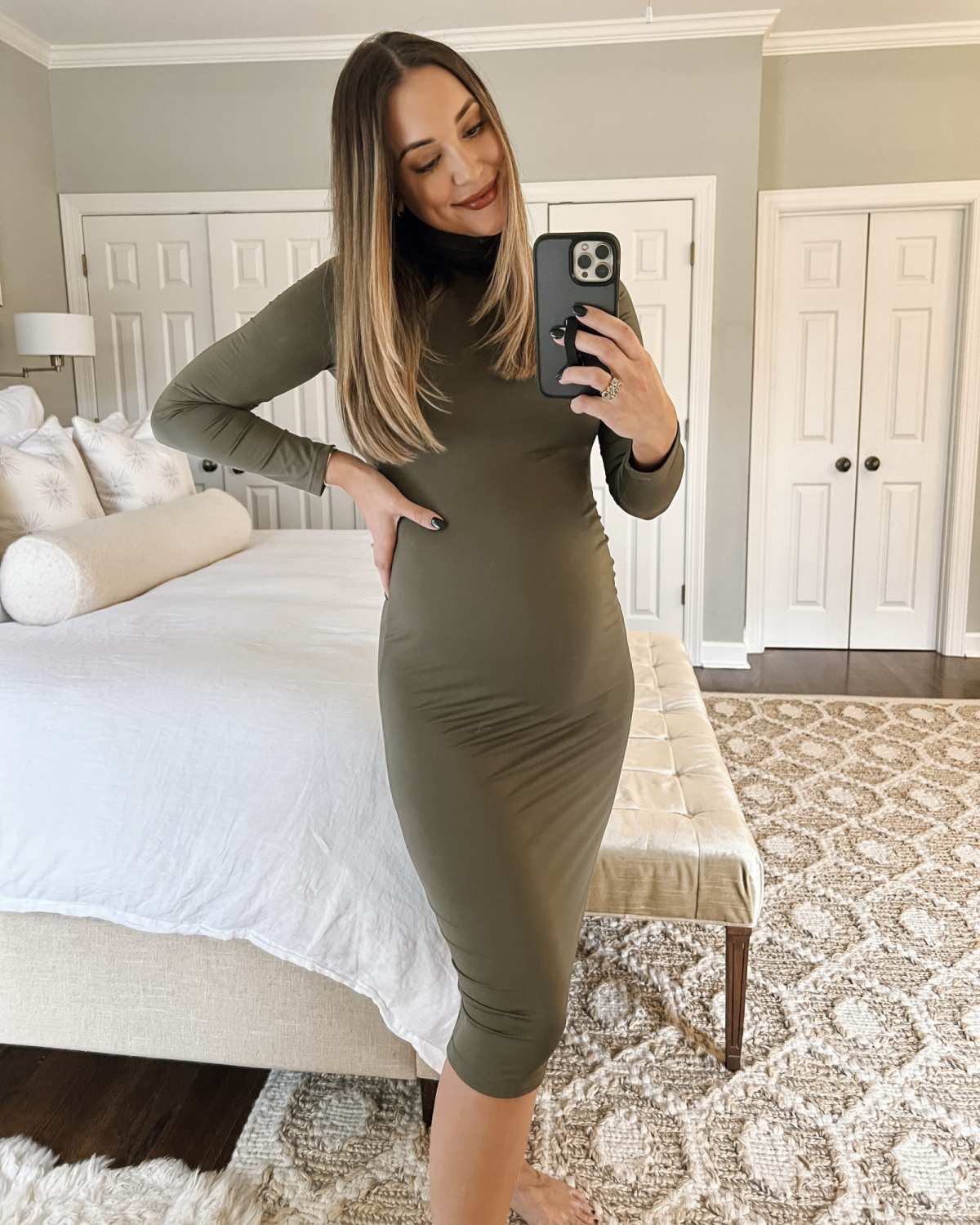 And one extra – these 5050 Boots, also available here, here (25% off) and here
These are timeless and always chic in my book.  I also have these in black (33% off) and a heeled version.  Have been wearing them for almost 5 years!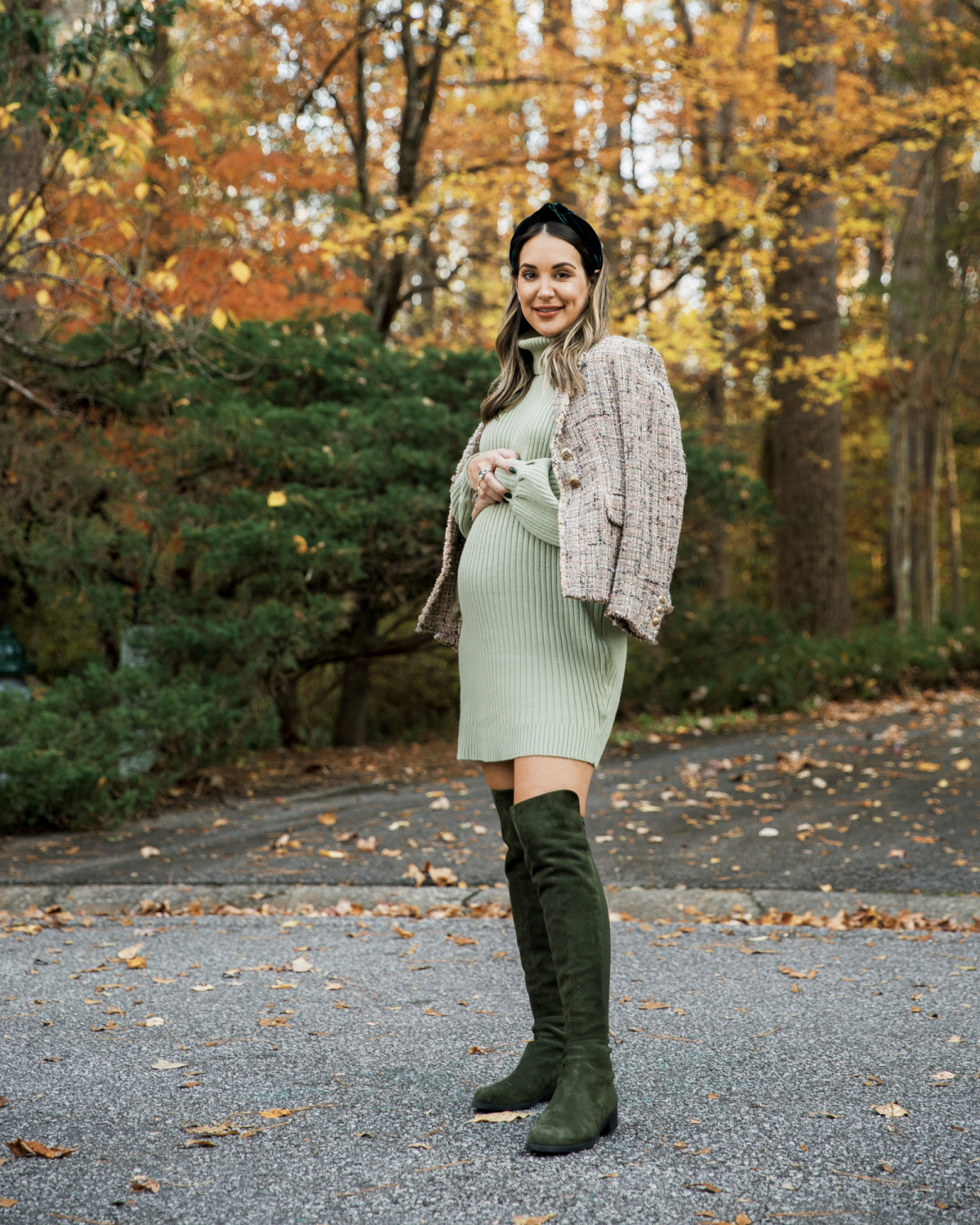 Did you happen to snag any of these pieces?  Would love to hear what you think!  Thanks so much for reading and have a beautiful weekend – XO –