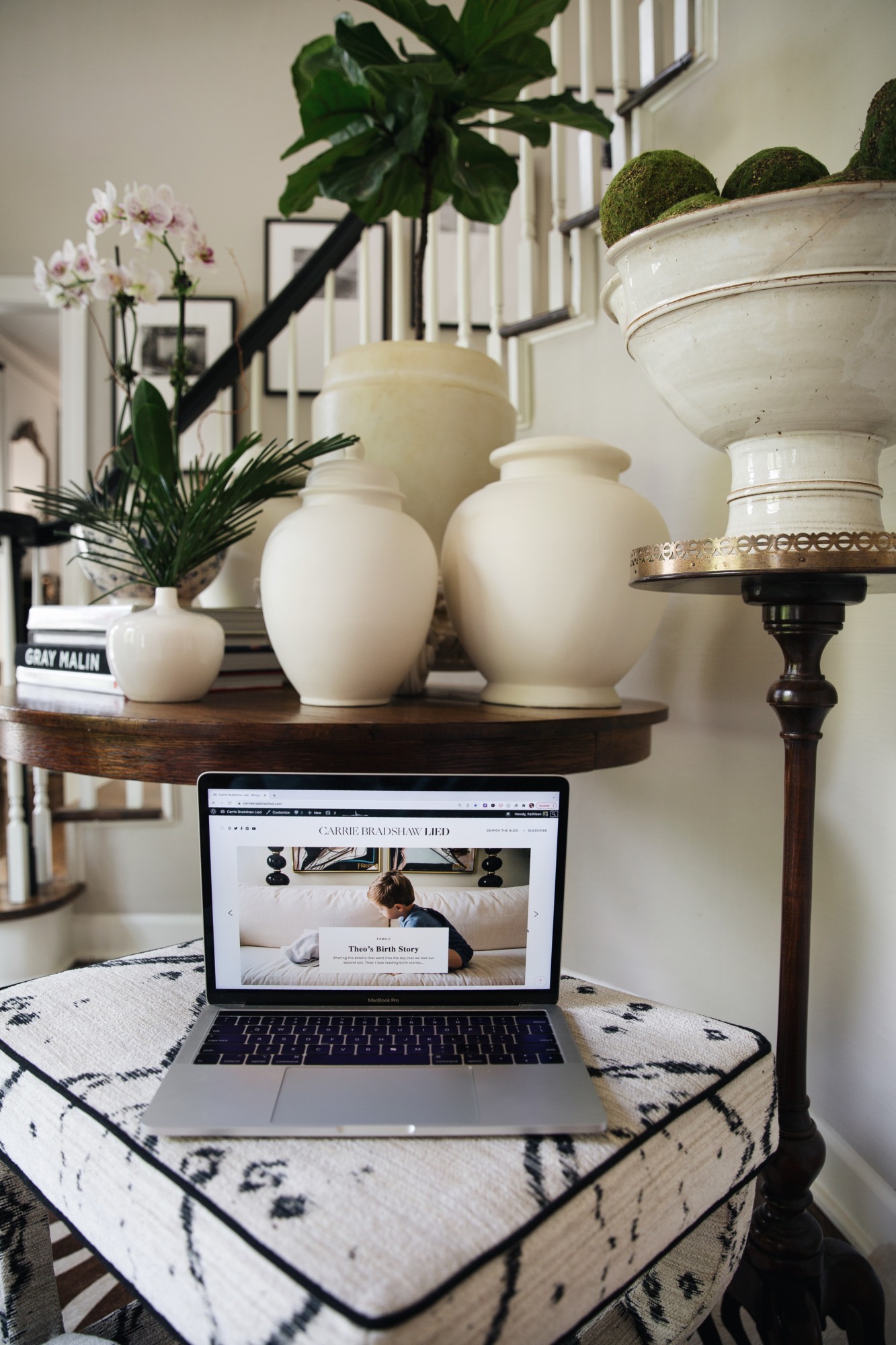 This post has been a long time coming! We went live with the new site design a little over a month ago but I wanted to wait to share this post until it felt really finished. Now that we are finally there, I wanted to point out a few of my favorite features of the refreshed website.
Shop Instagram | You can find the most recent six shoppable Instagram underneath the main slider hero posts at the top of the site. You can find ALL shoppable Instagram posts by clicking the three horizontal lines at the top of this site. You'll see "Shop Around," with Instagram links, the Amazon Storefront, as well as themed wish lists posts, etc.
Categories | The same menu as above will show you the different categorized content. Fashion, Food, Home and more.
On the homepage, you'll find a few new sections: What I'm Loving and CBL Picks. In these sections, I'll be highlighting both posts as well as products that are standing out to me. It will change and update throughout the weeks!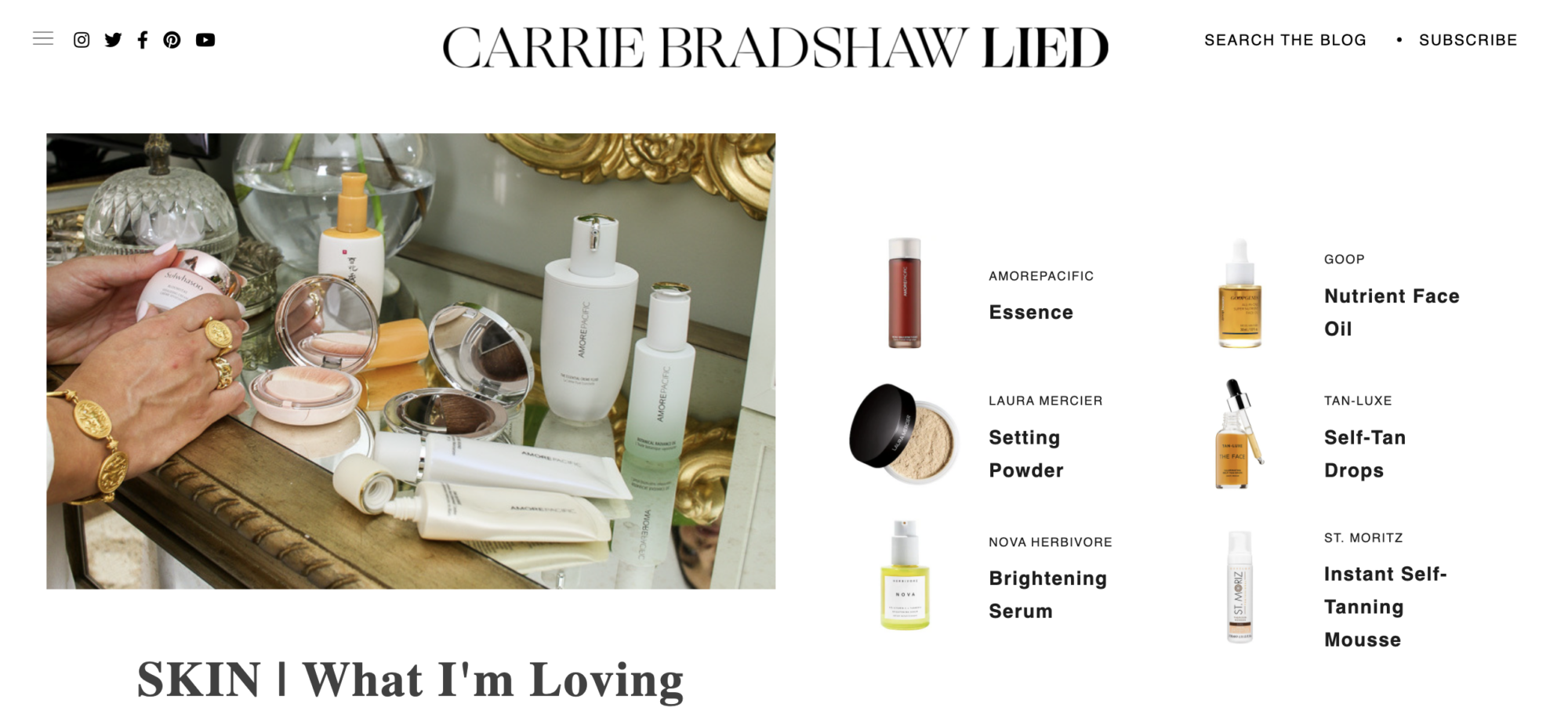 Search the Blog | You can search anything on the entire site at the top right corner of this site under "search the blog," as well as at the bottom left of the menu.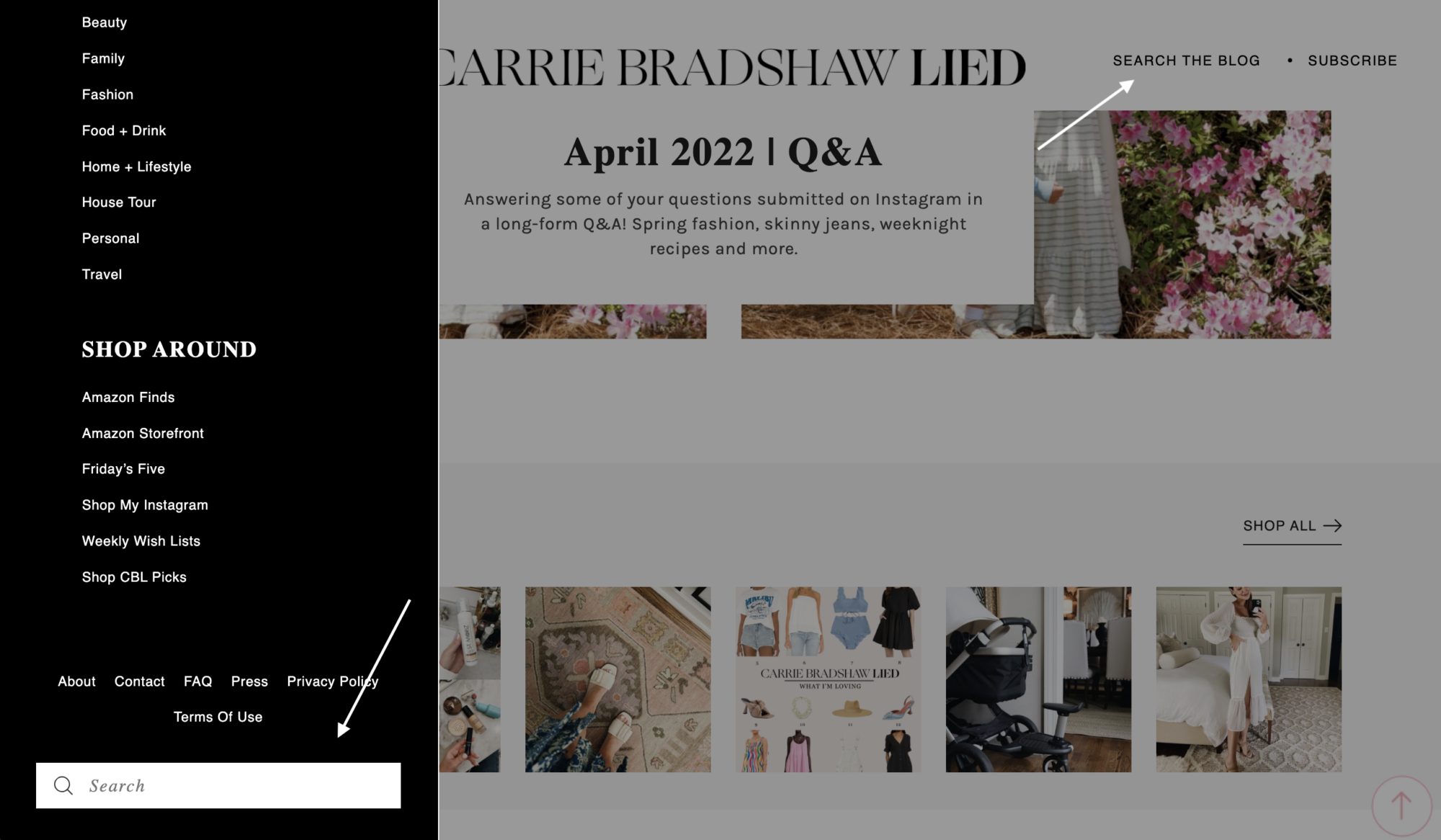 SUBSCRIBE | You can subscribe to get new content to your inbox at the bottom of the site.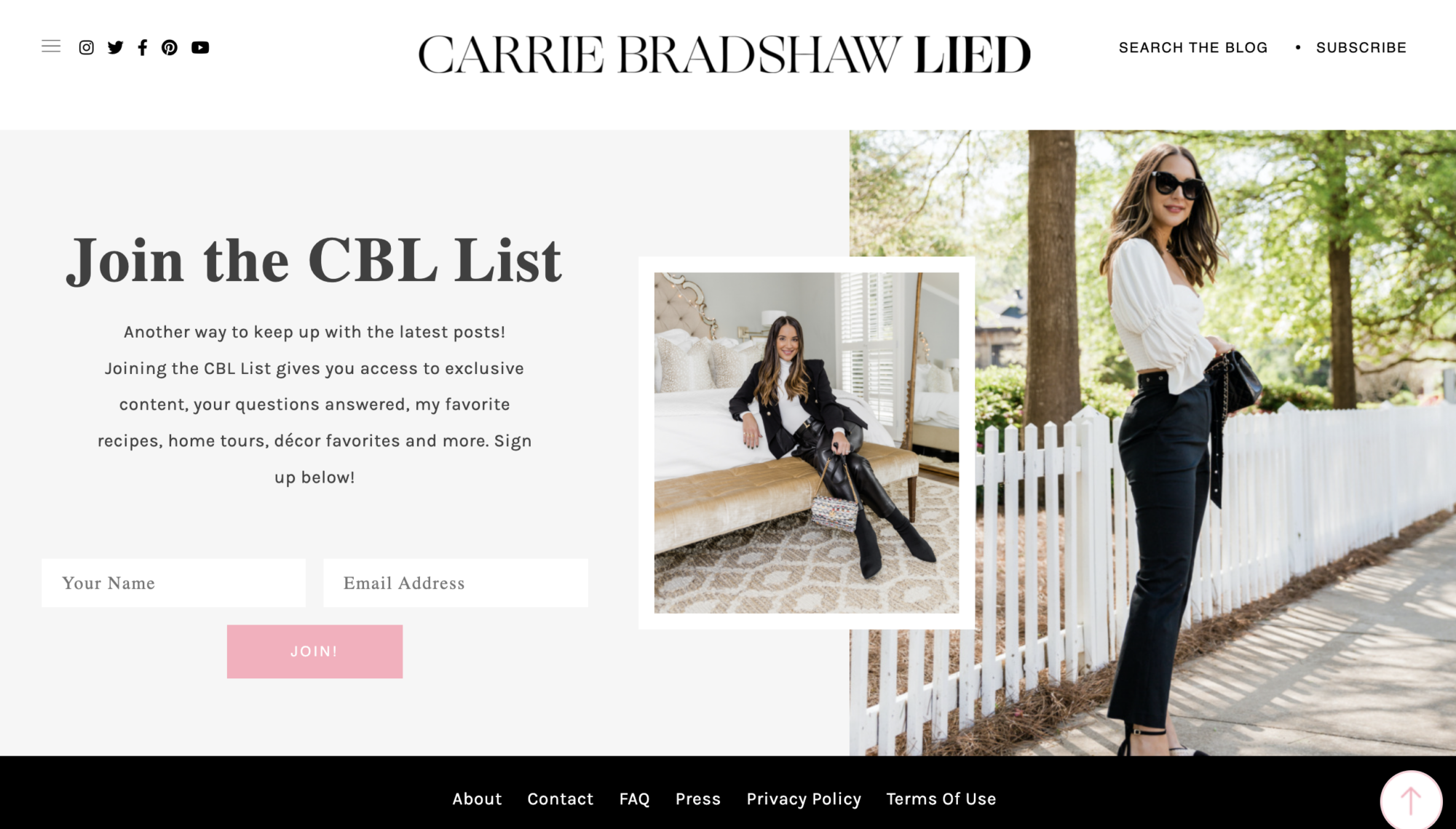 Other than that, you'll always find the newest posts in chronological order. The first images you see at the top of the site only highlight three blog posts (this will change as content changes). But if you continue to scroll, past the ltk posts and "what I'm loving," THAT is where you'll see the most recent posts.
If there is anything I missed or more questions, please let me know! Thank you so much for sticking around. My hope is that this site is even easier to navigate with additional features that are helpful. Appreciate you guys so much – XO –