One of the most common emails I'll get, especially leading up to the holidays, is: "what should my family wear for family photos?"
I don't know that I've ever bought clothes specifically for a holiday card or family photos. Instead, I will thumb through our closets and find pieces I already know fit well, make us feel confident and try to match color schemes. I usually lay everyone's clothes out on the bed to make sure the fabrics/colors mix together in a coordinating way.
For example, in these photos, I wanted soft solids so they wouldn't distract from the focus of the photos: our faces! I wanted our expressions to be what drew attention, not our clothes. I stuck to blues, creams, and Christian's camel sweater.
I prefer family photos to look complementary but not necessarily "matchy-matchy." A little bit more effortless than intentional.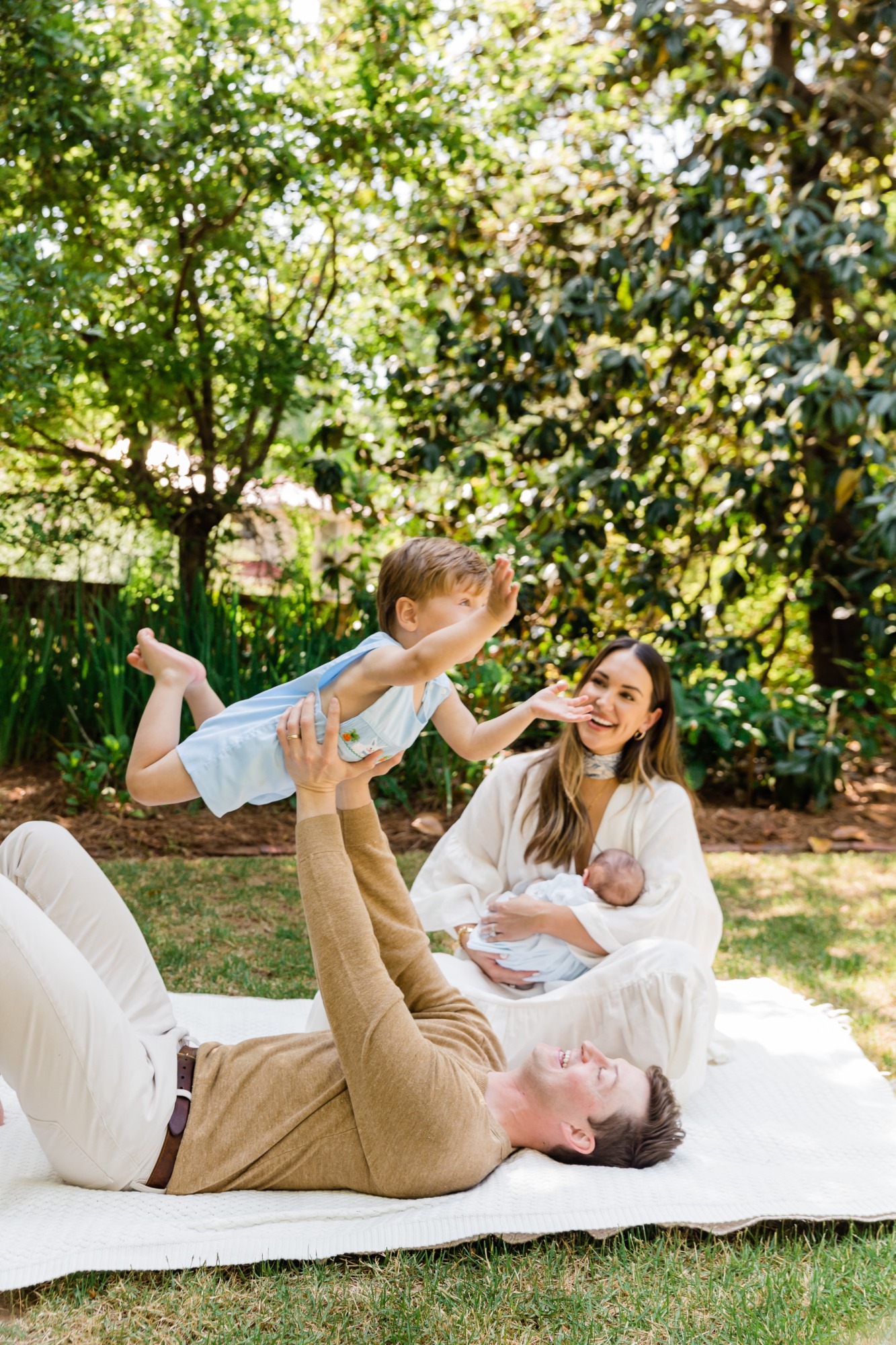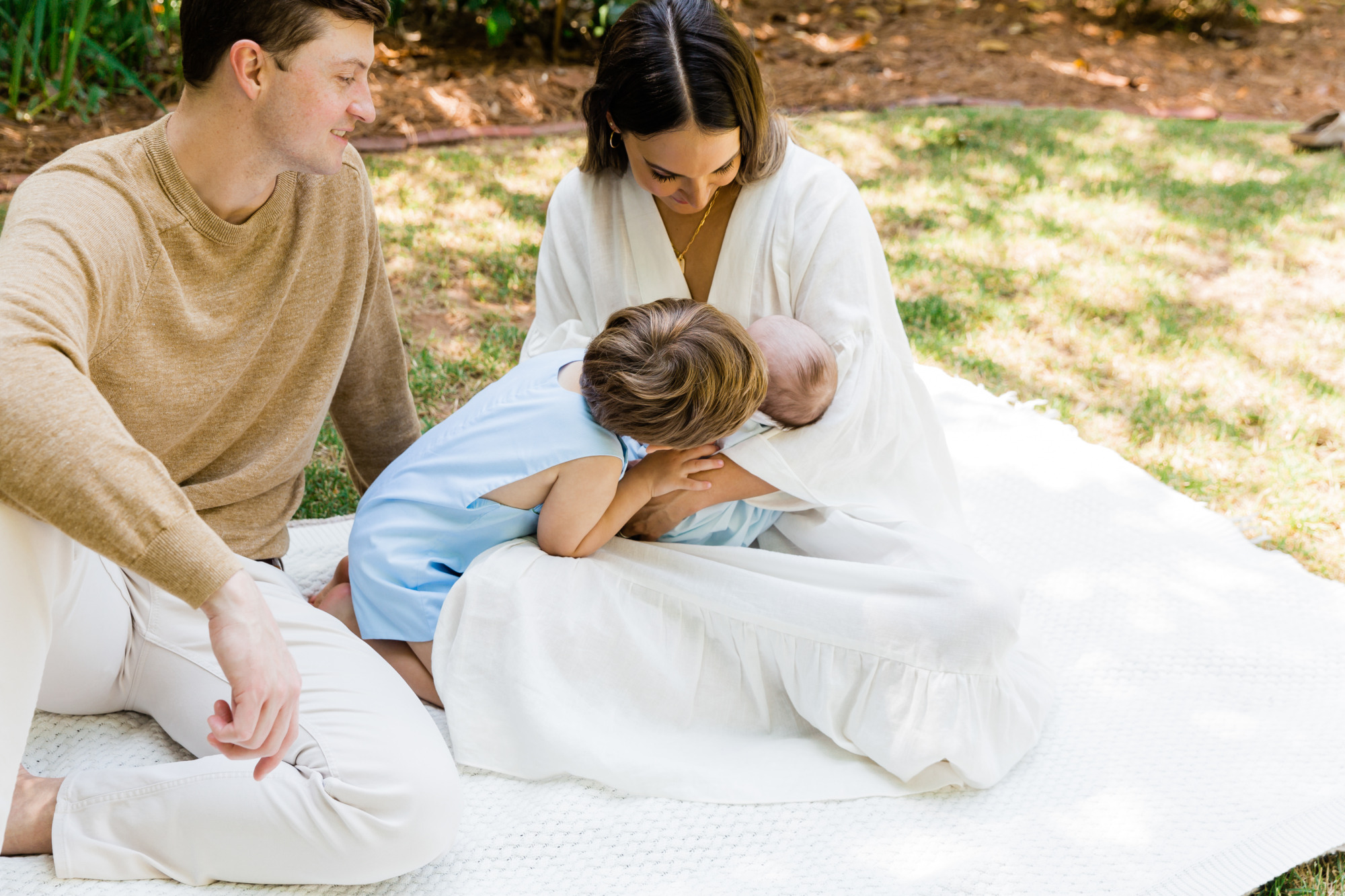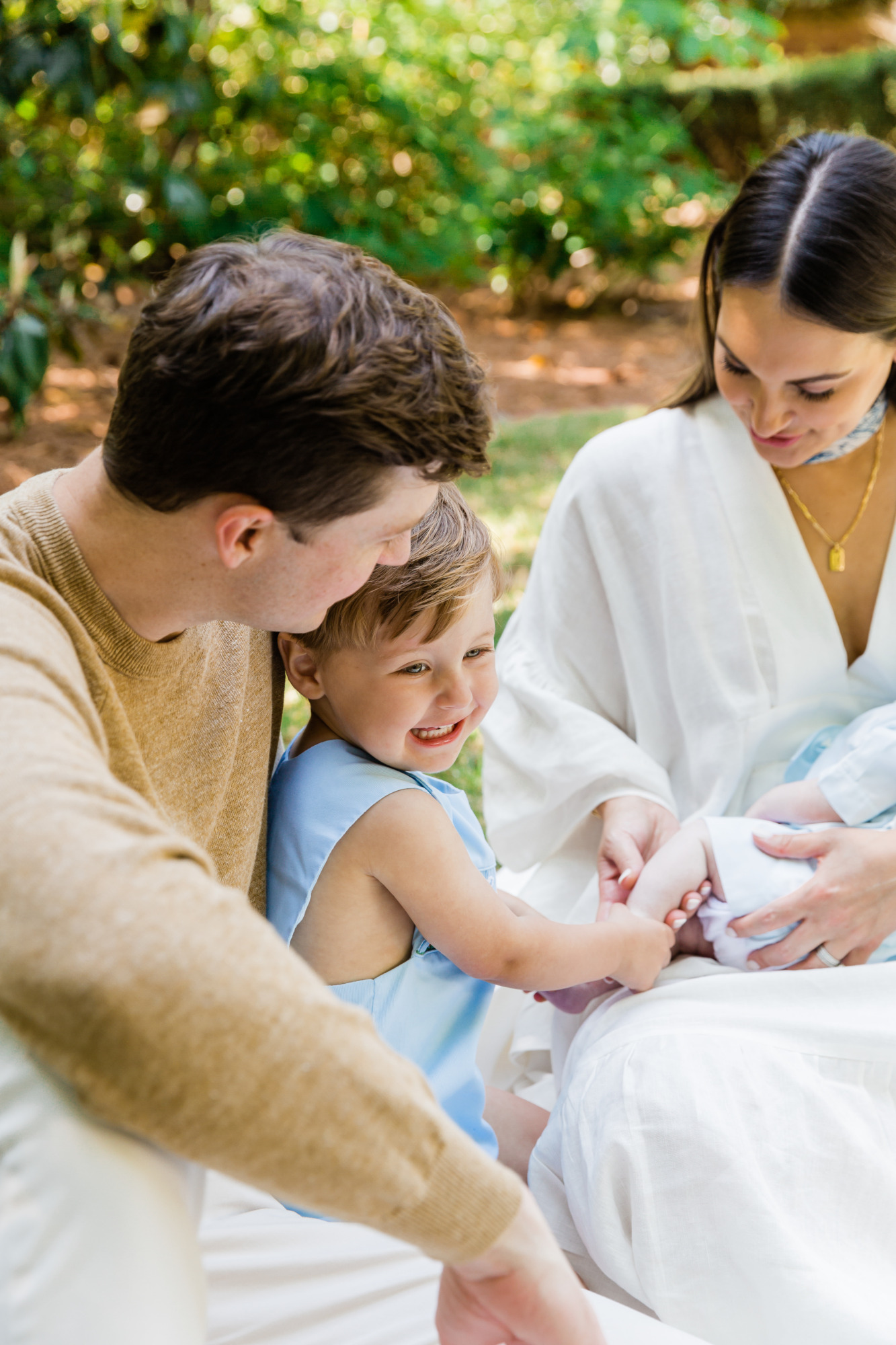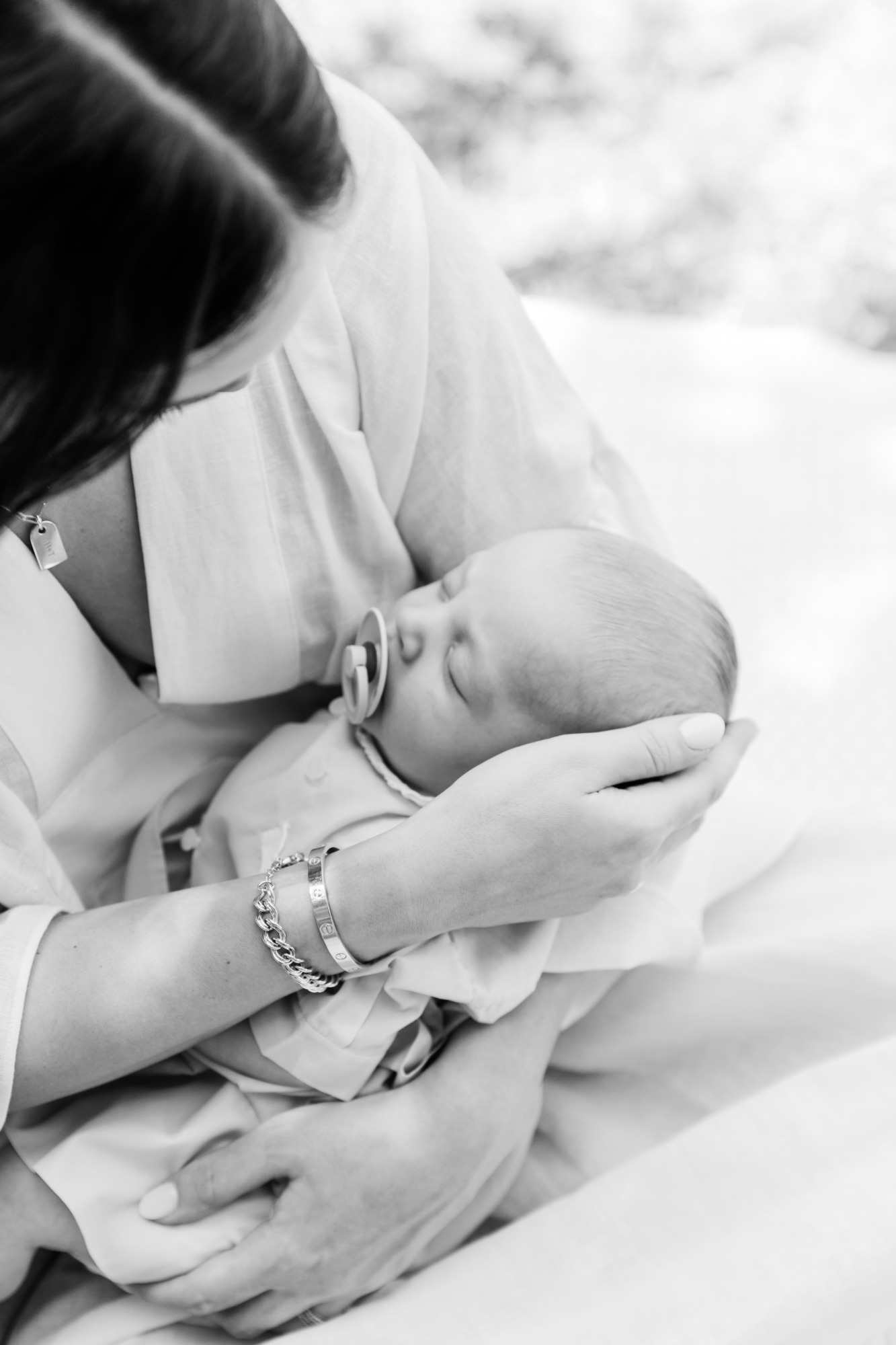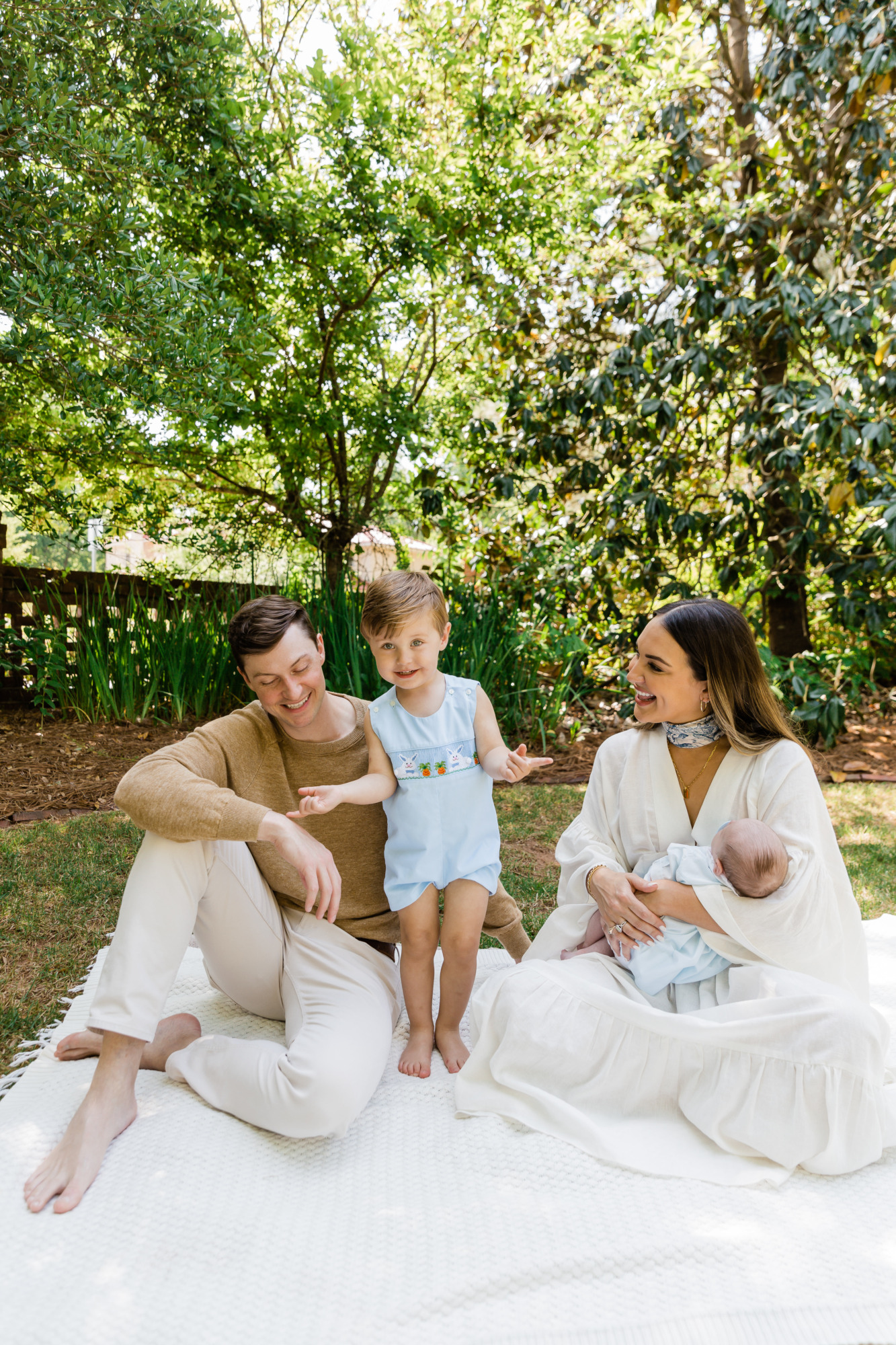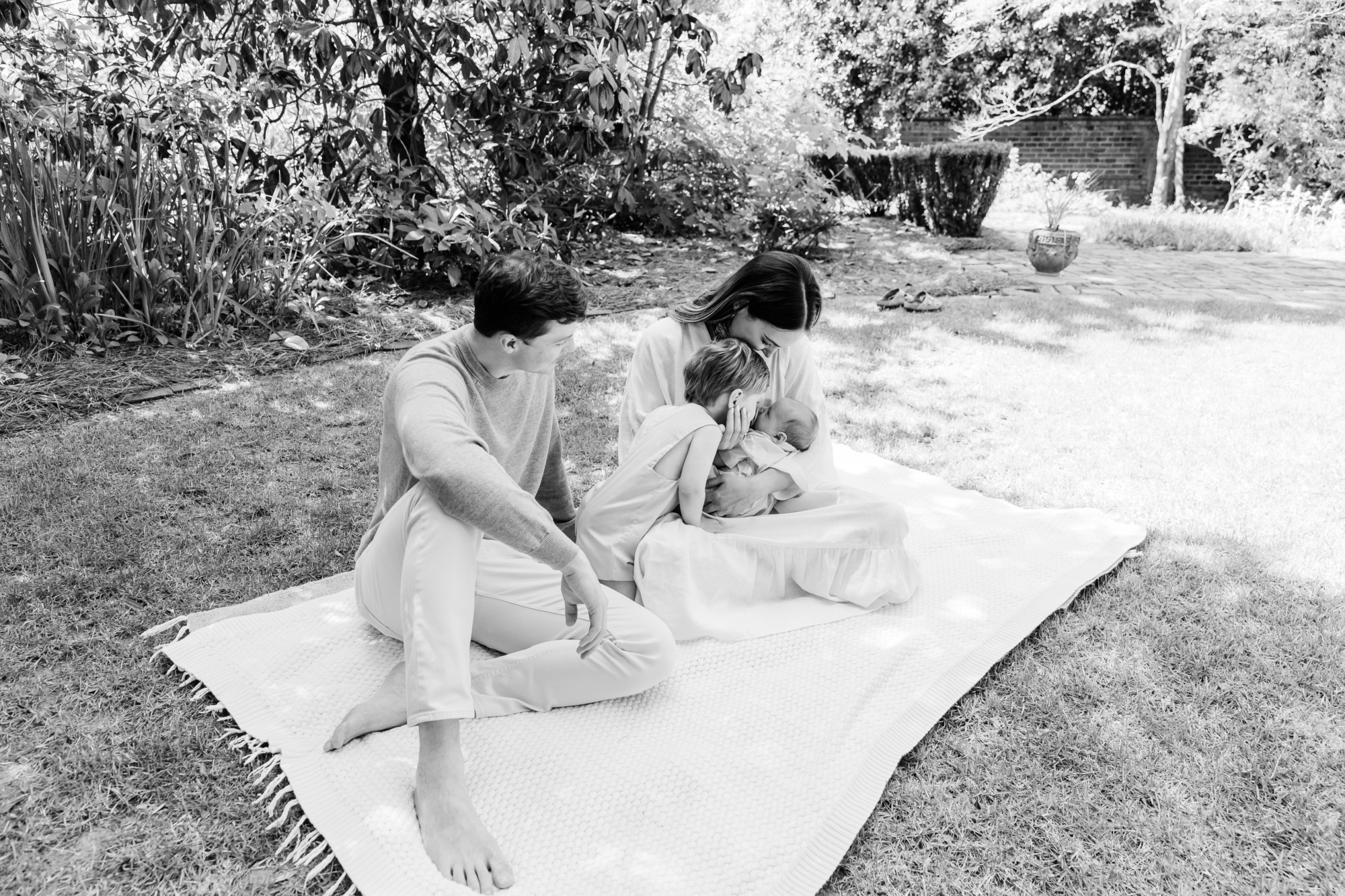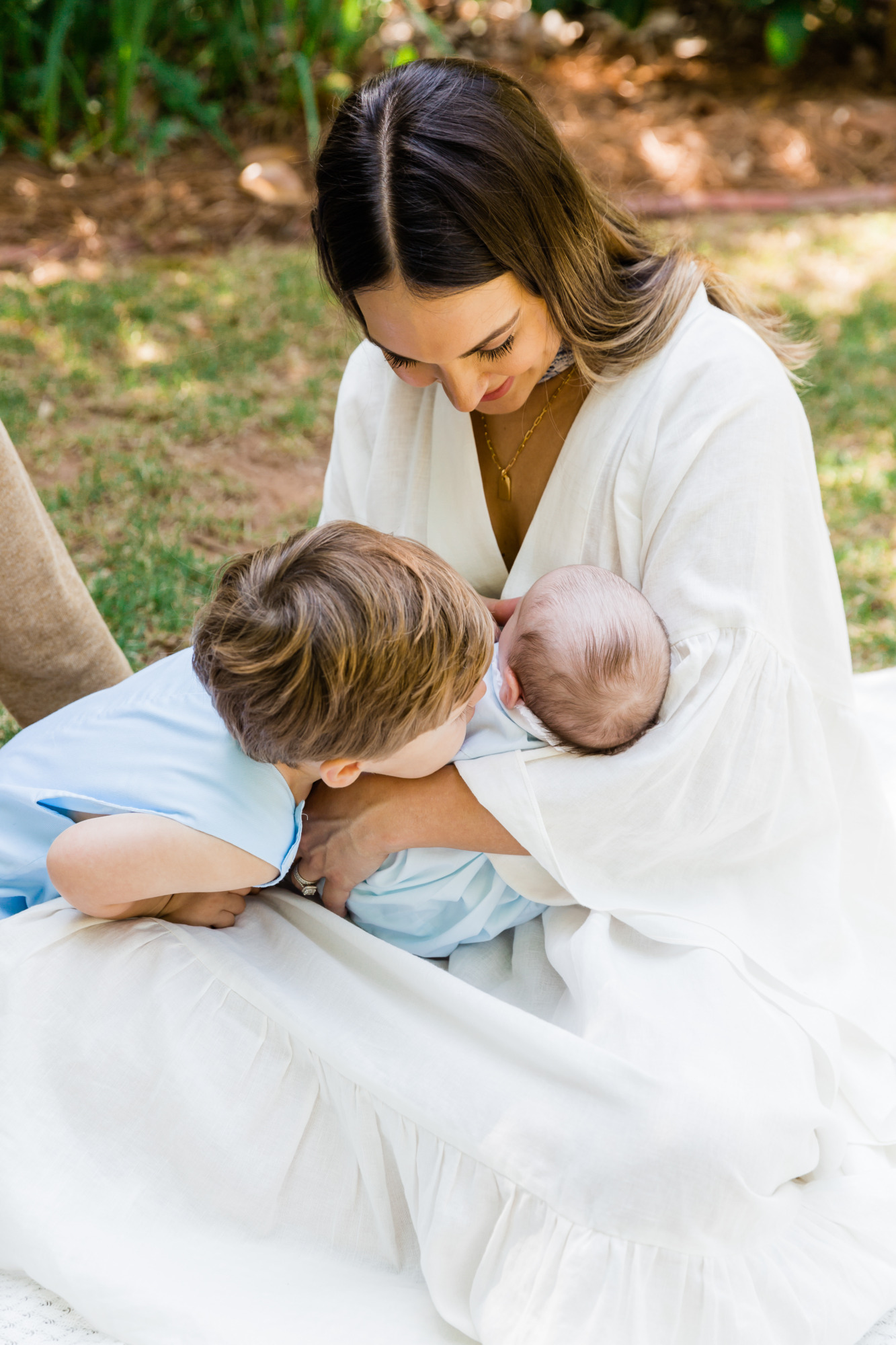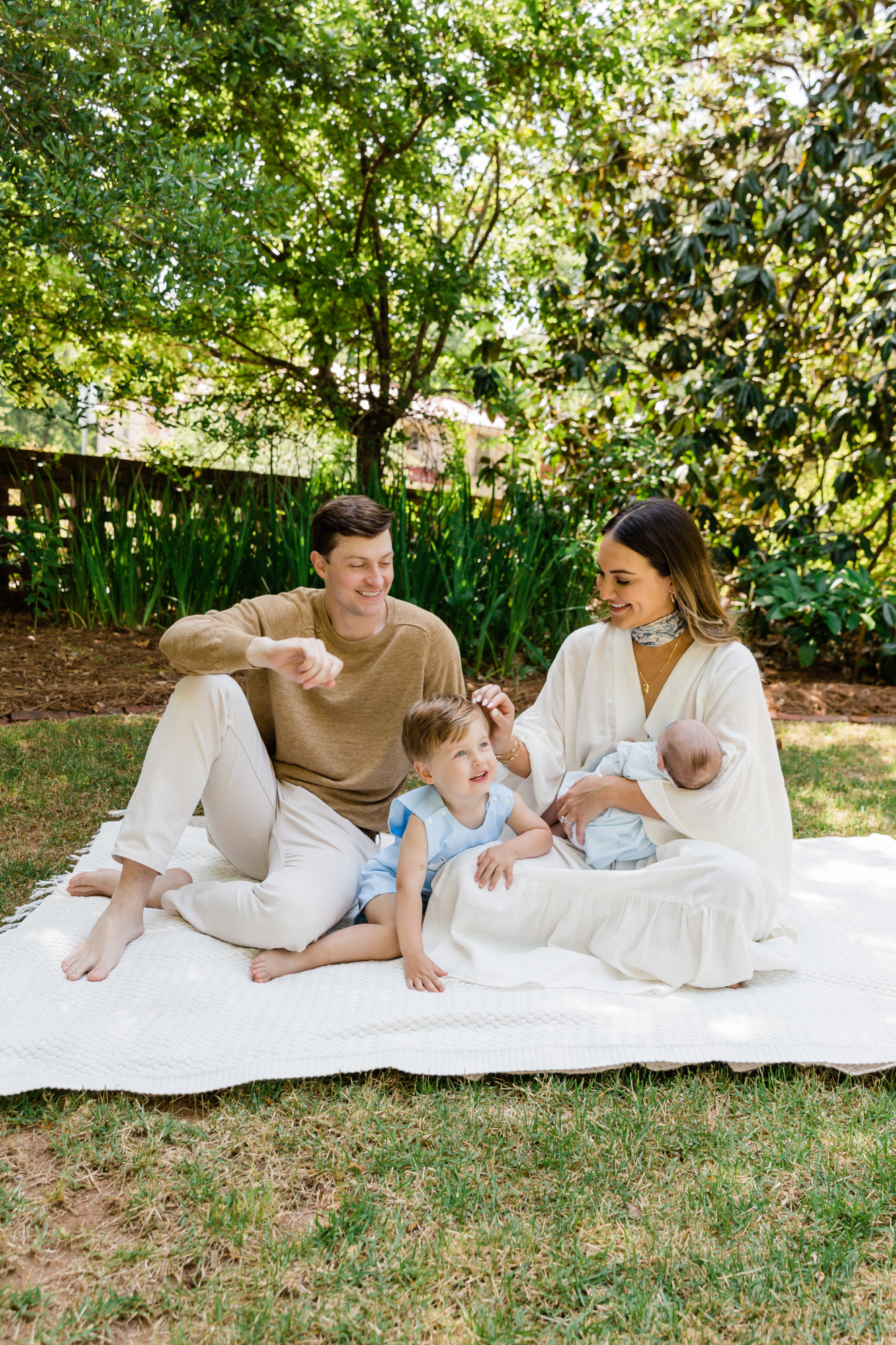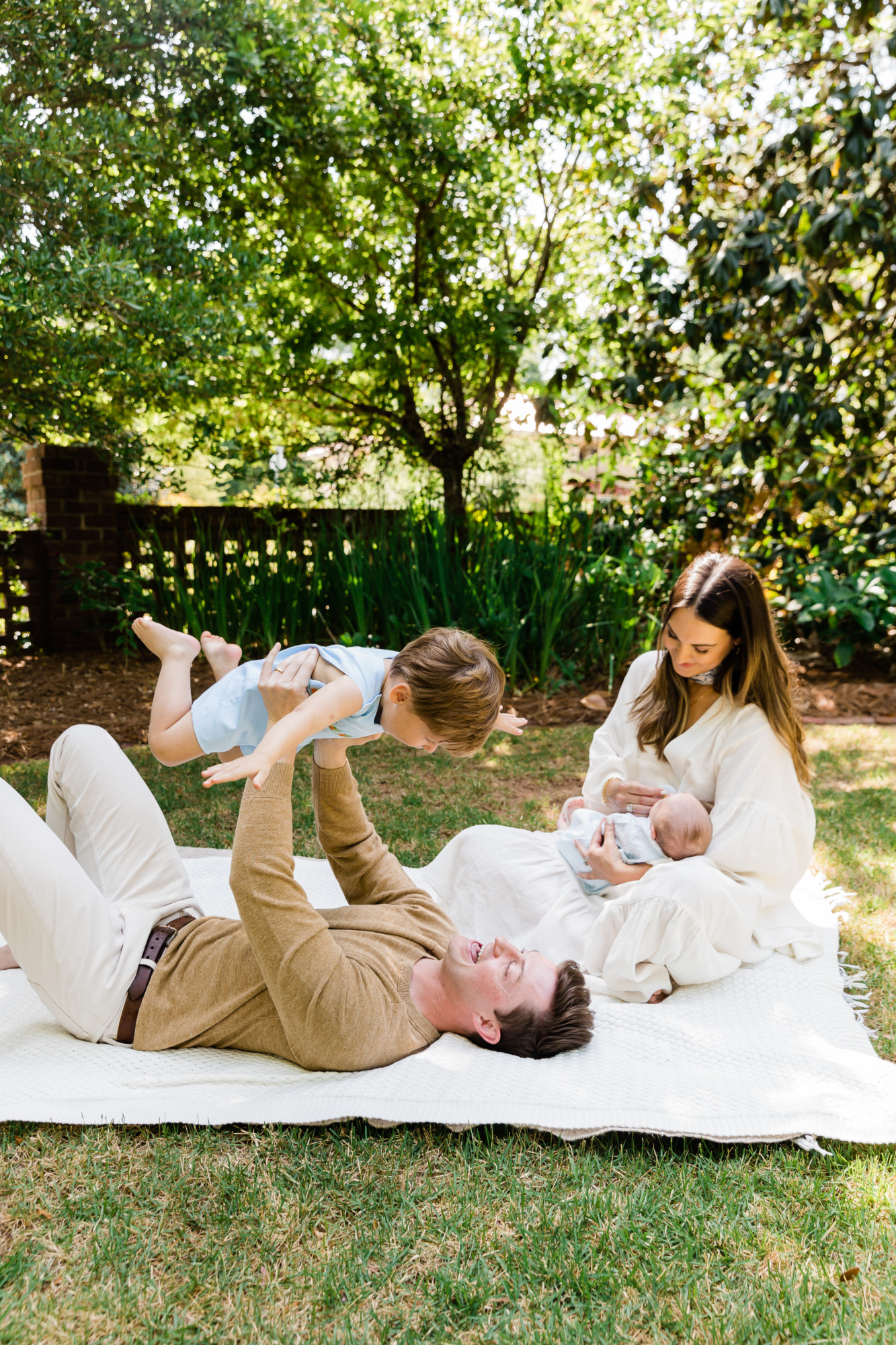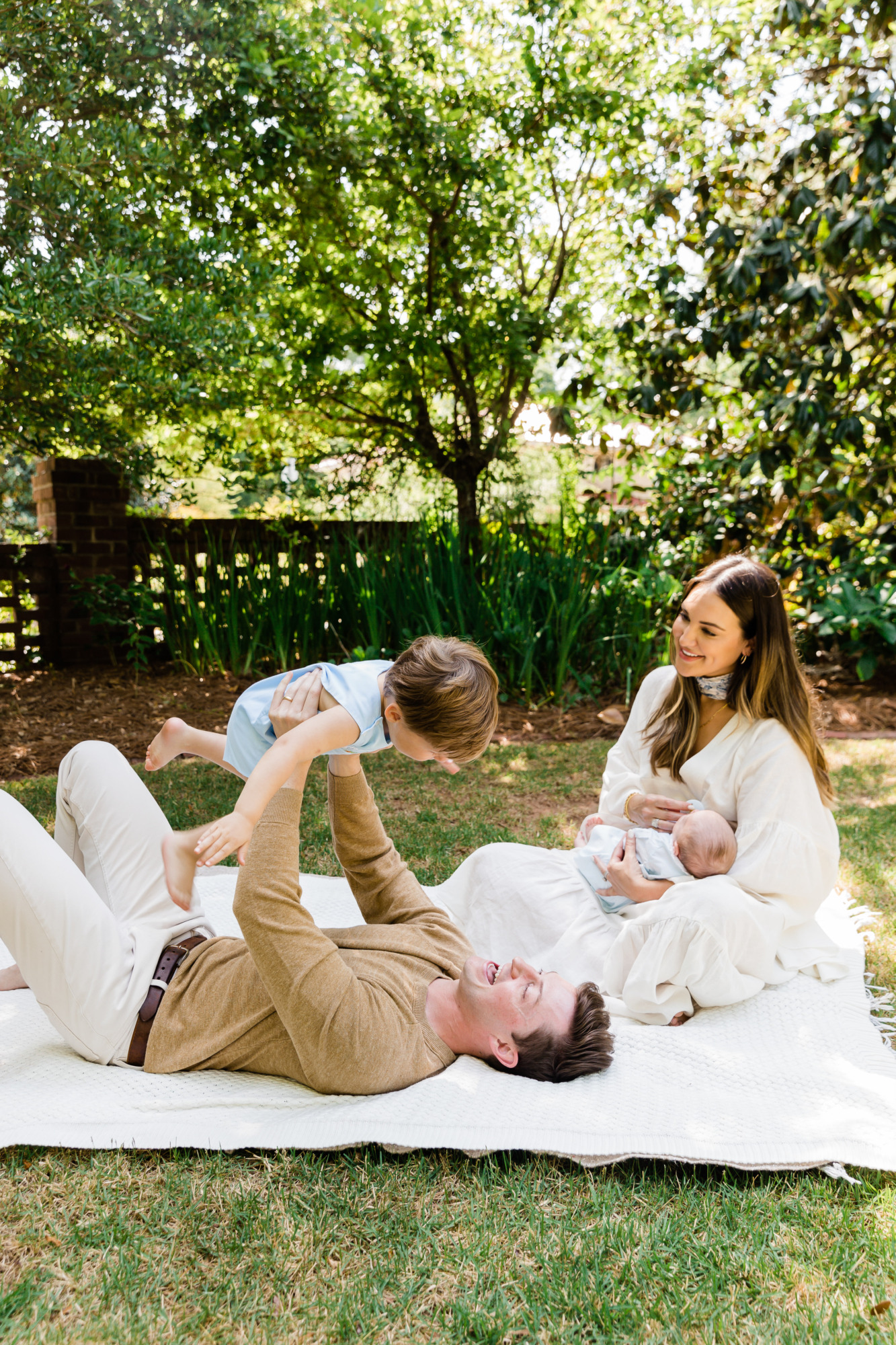 photos by Allie Murray 
my dress (sold out), similar styles by same brand here and here | similar scarf | dog tag necklace | similar hoop earrings | blanket
hudson and theo are both in cousin hand-me-downs
Christian's pants | similar sweater here and here
Another tip for styling family photos: do your research! When Hudson was born, it was cold outside and we took photos in his nursery. Because Theo is in the same nursery, I knew I wanted our family photos with him to feel a little different.
So I looked on social media and Pinterest to find some photos that reflected the style I was looking for. I then showed them to Allie and together we created our own portraits based on the inspiration I showed up with. It really helps to have an idea of what you want the end result to be before getting started. It also keeps the photo session efficient. And when you're including children, that is essential.
Is there anything about family photos that I missed? Let me know in the comments! Thanks so much for reading – XO –