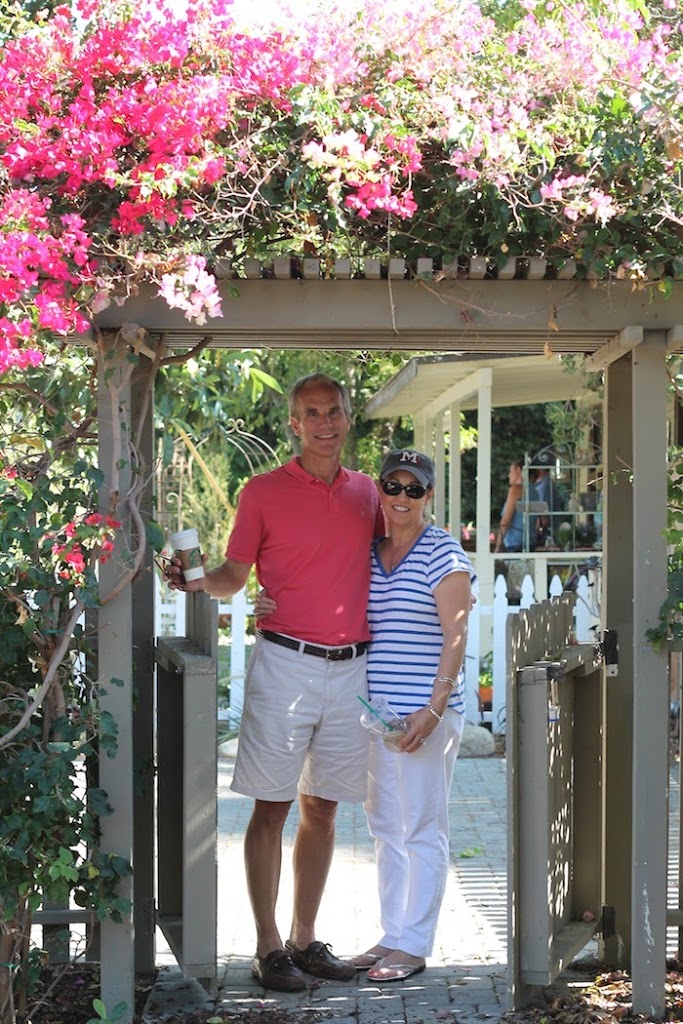 I was so excited to welcome my wonderful parents to Southern California this past weekend.  My sister and brother-in-law lived in San Diego for a little bit and they have visited kids in Cali before, but none of us have ever really ventured into the pocket areas of Orange County so this was a new experience.
I had so much fun taking them all over the area.  We walked around Balboa Island and Lido Isle in Newport, had lunch at Fashion Island and hit the farmers market by the Huntington Beach Pier, walking the pier as well.  We had brunch at the Beachcomber in Crystal Cove and drove all over Laguna and Dana Point.  We stopped and walked around San Juan Capistrano and then ventured back to Huntington Beach to finally try out Slapfish.  We hit up the Long Beach Flea Market, and drove by the UCI Hospital and walked around the Outlet Mall in Orange.  We played around in Costa Mesa at The Camp and ate at both Native Foods and Eat Chow.  We ate….and ate and ate and I think I'm still full!
It was so fun to spend some time with them and show them all the beautiful areas I've been referencing for the past several months, and I must admit I was sad to see them leave.  They left us in SoCal to rent a car and venture along the coast to Santa Barbara, Monterey and Saltillo, ending in San Francisco to see my brother and sister-in-law.
Thank you for flipping through all my paparazzi pictures!!  To those of you who are familiar with the OC area, were there any awesome spots I missed for our next visitors!?  Thank you for reading and sharing – be sure to check out the Lady Gatsby giveaway winner below!  XO –
PS – A BIG thank you to all of you who shared your legs stories with me.  I love you, I really really love you. Thanks so much for reading – XO –