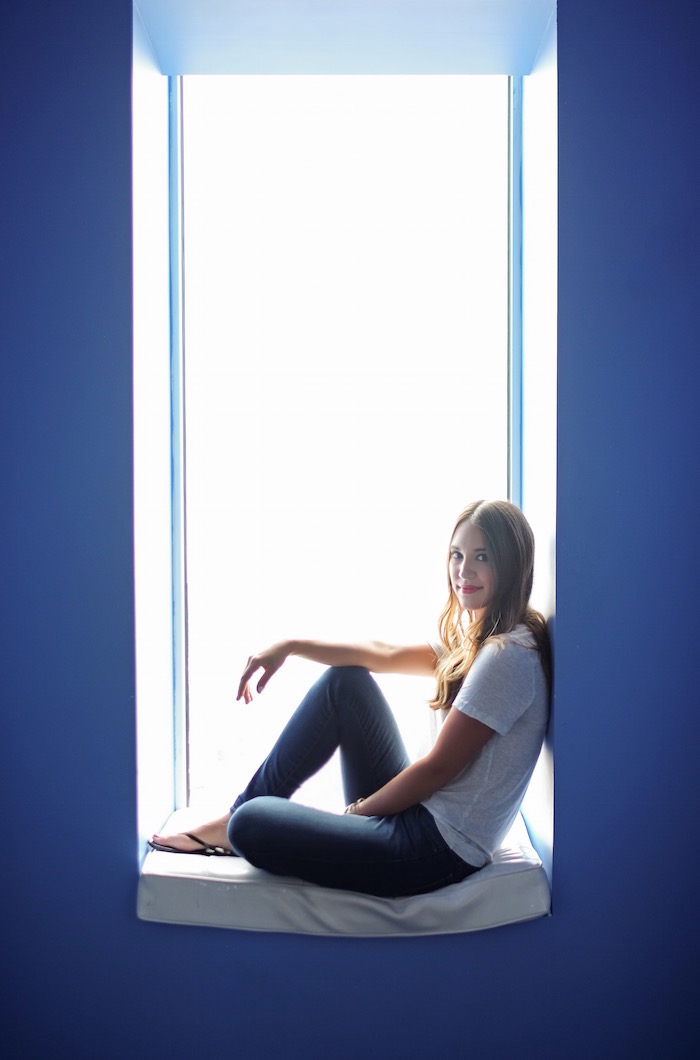 photo by Jason Huang
So I've been putting off sharing some recent changes with you guys because I've been going back and forth on how to share it… but I'm just going to pour out my feelings and we can just take it from there, deal?
I've had a few comments and questions from y'all recently about my day job and if I'm still working in my social media position in addition to managing this blog.  Let's talk about it. I've always loved writing, so much so that I minored in Journalism in college.  Since I started CBL five years ago, I've worked full-time in three different states – at a magazine, the marketing department of a bank and now a global cosmetics company.  I've loved each step in my career – and am still friends with coworkers from each piece of the journey.
The past year was the first time I really felt stretched thin (I shared a post about this here). I felt scatterbrained, sleep deprived and stressed.  I had so much on my plate, but loved both my day job and the blog and didn't want to let anything go!  Both Christian and my family encouraged me to leave my day job and focus on this blog, but I wasn't ready.  I loved my job. I love my coworkers, going to work everyday to a mega cool office with mega cool people, bringing my dog to work, traveling, pouring my energy and focus into a brand and working as a team for a unified goal. I thrive in that kind of environment!
There's a phrase I love, "you can do everything but not everything well." That's where I was. I was forgetting things left and right, making simple mistakes constantly because I was moving too quickly. One time I even drifted off into the middle of an intersection on the way to work because I was simply in a daze (Mom, if you're reading this, look away!!).  Not to mention I was spending over an hour in the car everyday, getting to and from work in traffic.
I prayed about it. I talked about it endlessly with Christian, but I just didn't know what to do. I didn't feel my time at my day job was done, and I wasn't ready to let anything go.
In June I got a phone call that changed everything.
My eyes fill with tears just typing that sentence.  One of my closest friends called me to tell me that my friend from college (and the last roommate I had before I married Christian) had passed away in Mississippi.  Mary Ellen was gone. And I lived across the country. I was devastated. I felt helpless, confused – I couldn't fully believe it until I read her obituary, and then the tears were a free fall.  The loss of her life and everything that could have been suddenly changed my perspective like a light switch.
Life is short, you never know what tomorrow brings, and you have to take control of your own happiness now.  I was completely absorbed by working two jobs that I wasn't the partner I wanted to be to Christian.  I wasn't a good friend, a good listener, sister or daughter.  I was putting so much pressure on myself and didn't want to let anyone down, but I had to change gears and get out of this race with myself.
That doesn't mean I didn't cry like a baby to my amazing bossy when I told her how I was feeling.  I've worked so hard to give everything 100%, but ultimately I decided to move in a new direction, and left my day job in the beginning of September.
I still bring Bailey by the office every few weeks (she really misses all the attention… and treats!), and still text regularly with my coworkers – meeting up for dinner and catching up on everything I've missed. But I've never felt more centered (and Christian is loving all the hot meals, #Southern).
Hopefully this means you guys will be seeing more fresh, creative and unique content on this blog.  But if you follow me on Snapchat (CBLied), you'll see that things have changed a bit.
So that's everything.  That's where my heart is and where life is.  Of course I'd rather work both jobs and have Mary Ellen here. I miss her. But she taught me so many things in her life – like how to properly organize my closet, the best cleaning supplies, never to drink more than two Long Island iced teas, that it's not too late to pick up a ballet hobby just to wear toe shoes, how to really decorate for Christmas, what it looked like to be a proud American, the beauty of a Sonic Diet Coke, in fact, it was with Mary Ellen that I snatched Lula LaShonda from the Mexican restaurant parking lot… I could go on forever! She will always be a part of me in the heart-filling memories I have of her life.
My days are a little different now, but I'm no longer drifting into intersections and am getting more than five hours of sleep, so I feel grateful for the change in pace.  I always want to be honest and transparent with you guys, and this isn't something I've been holding back from you, but I knew it wasn't going to be easy to share.  Heart (and tears) spilled!
Thanks so much for reading and listening – XO –