I recently visited the Beauty Bar at the Bellami Salon in LA, and when I shared my new locks, I got an overwhelming response from you guys on social media that you'd like to learn a little bit more about hair extensions, so here we are!
When I was in Miss Teen USA, I had Great Lengths hair extensions beaded into my hair.  They were gorgeous, high-maintenance and expensive (thanks for footing the bill, Mom)!  While I was there, one of the other contestants told me she wore clip-in extensions, and I thought, "that is so brilliant, why am I not doing that!?"  I've always had long hair, but it's really fine and I've struggled with trying to get the kind of volume I want.  After I had my extensions removed, I knew that if I ever ventured into this world again, I'd go the clip-in route.
After college I decided to get a set and couldn't believe how much I loved them! I had my hair stylist blend them in with my hair and it would add fullness whenever I wanted a little extra va-va-voom.  I tried not to put much product in them, and I wore that pair for almost three years, off and on.  Since then, I've tried both clip-ins and a halo, and clip-ins are my preferred choice because I think they're the most comfortable.
When I visited Bellami, I thought it would be the perfect opportunity to try some mermaid hair for the summer, and I am having so much fun with the 20″ Khaleesi extensions in #8 Ash Brown.  What I like most about this set is that it's a lot of hair on one weft, which allows me to achieve that full, voluminous hair without wearing more than three or four wefts at a time.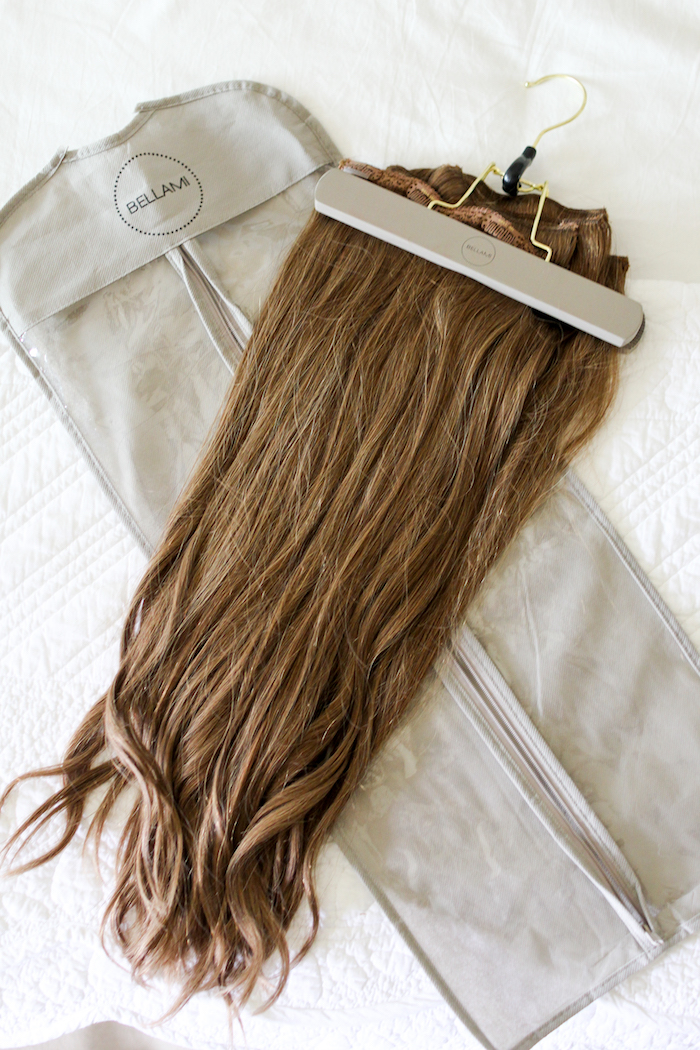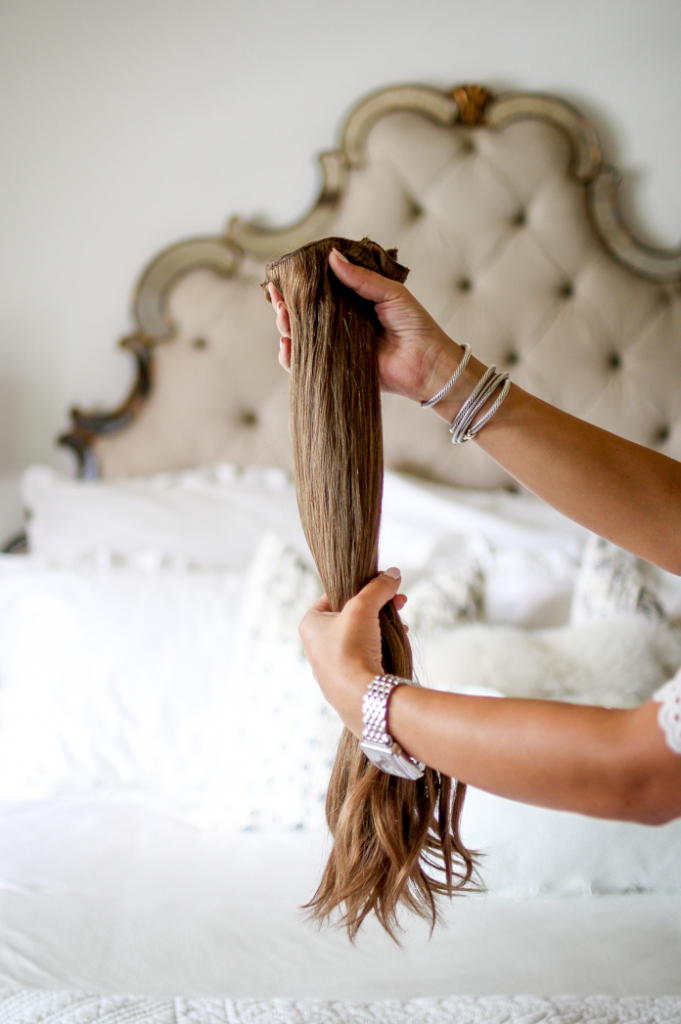 You can see that these are super thick! Typically, I like to wear one four-clip and one three-clip across the back of my head and then a two-clip on each side.  There are so many great videos that show how to clip them in here and here.
I would absolutely recommend these to anyone looking to add fullness or volume, AND if you're interested in your own set of Bellami's, you can get $5 off with the code KATHLEEN5.  Please let me know any questions you may have, and I'm happy to try to answer them!
Thanks so much for reading – XO –