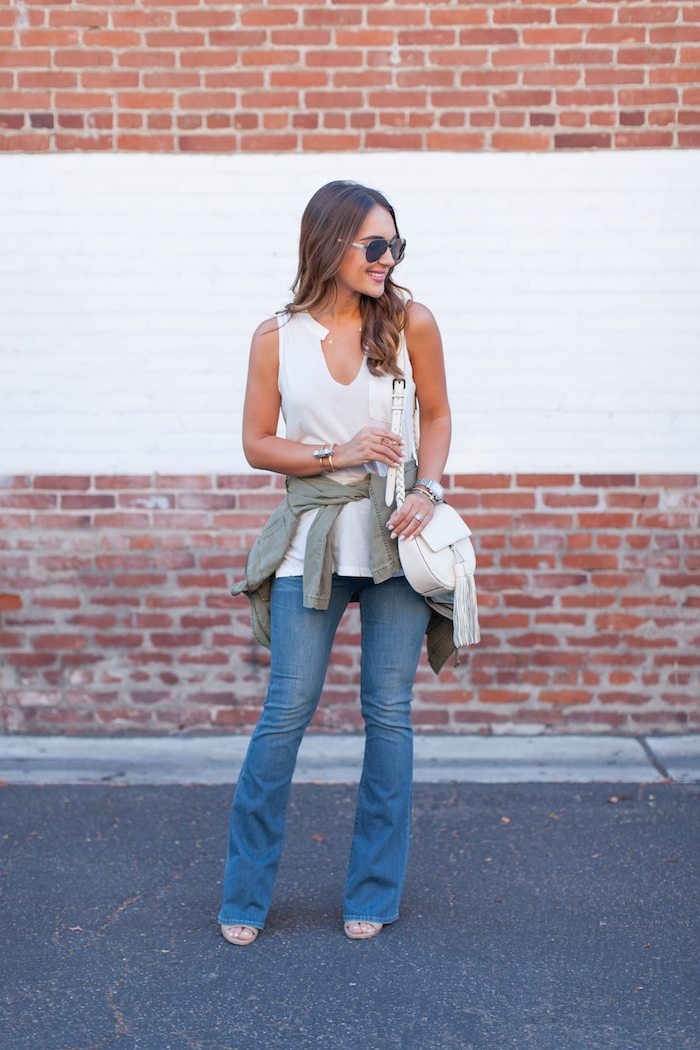 Back to school is here… can you believe it? Sadly it's been a while since my mom has taken me back to school shopping (we always went to Birmingham… Galleria and Summit what's up!!).  BUT, this time of year it's all about preparing for fall while staying cool.  That "transitional" time of year where it's not exactly fall, but we're kind of over the summer pieces in our closet.
I popped in Nordstrom last week to check out some classic pieces, and I had a green military jacket on the brain.  I found this one and I love love love it! It runs big so I recommend sizing down.  I also found some really great flaresthat were high-waisted, which is great for those fluttery off-the-shoulder tops we'll all be wearing well into September.
I thought this was the perfect "back to school" look, casual but put together just enough. Stylish but doesn't say, "I've had this outfit planned out for a week!" Effortless, cool and comfortable.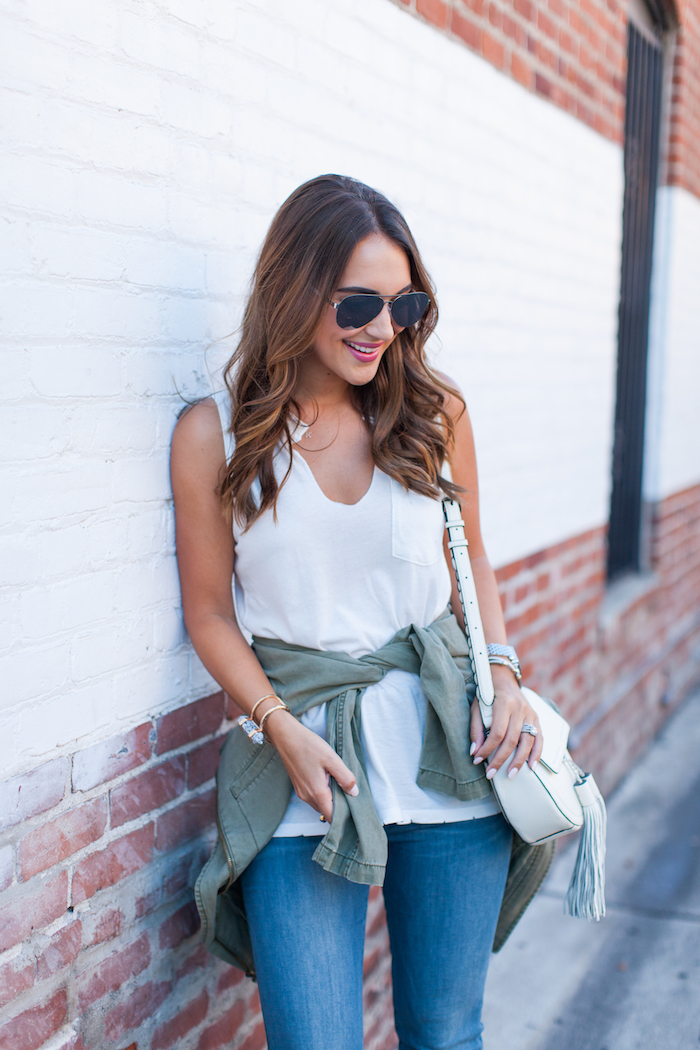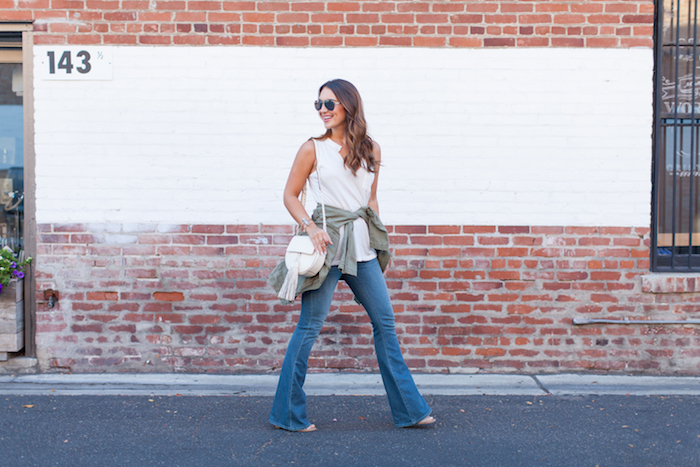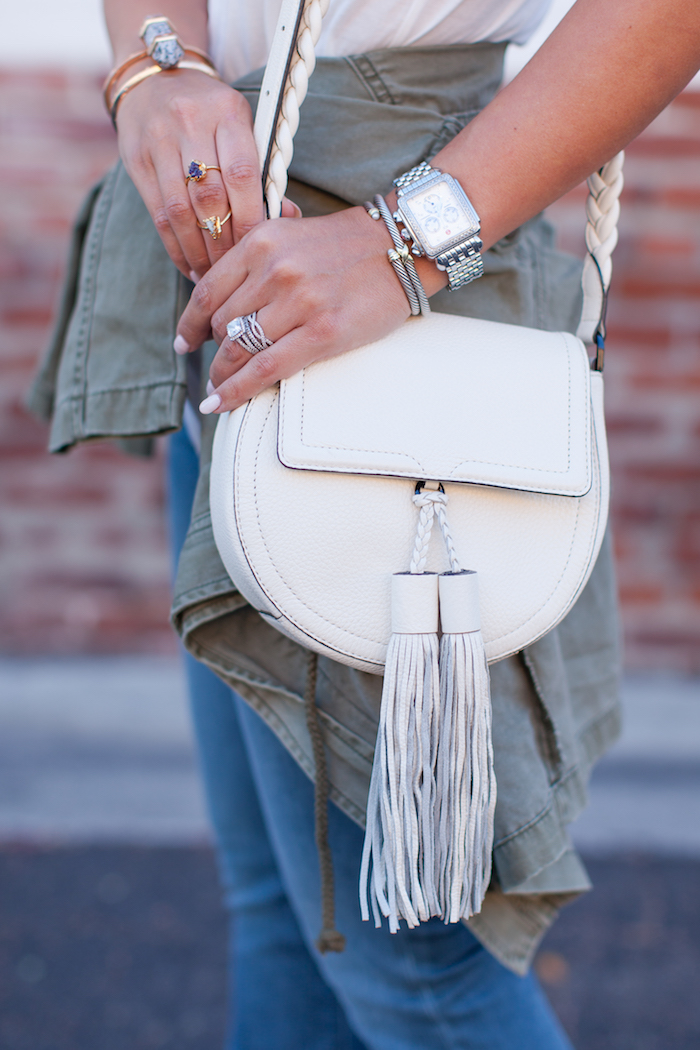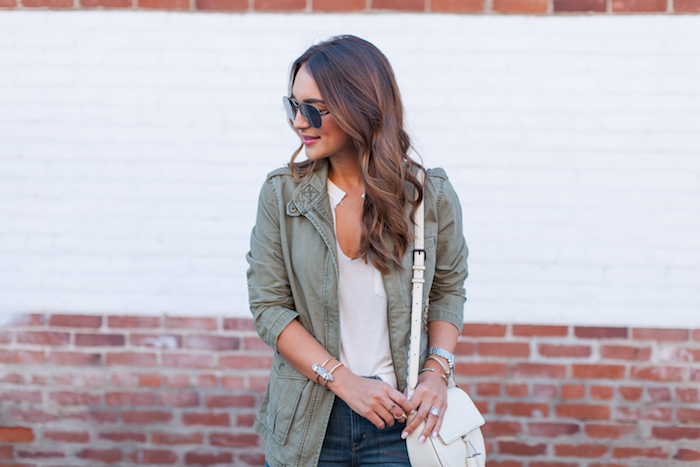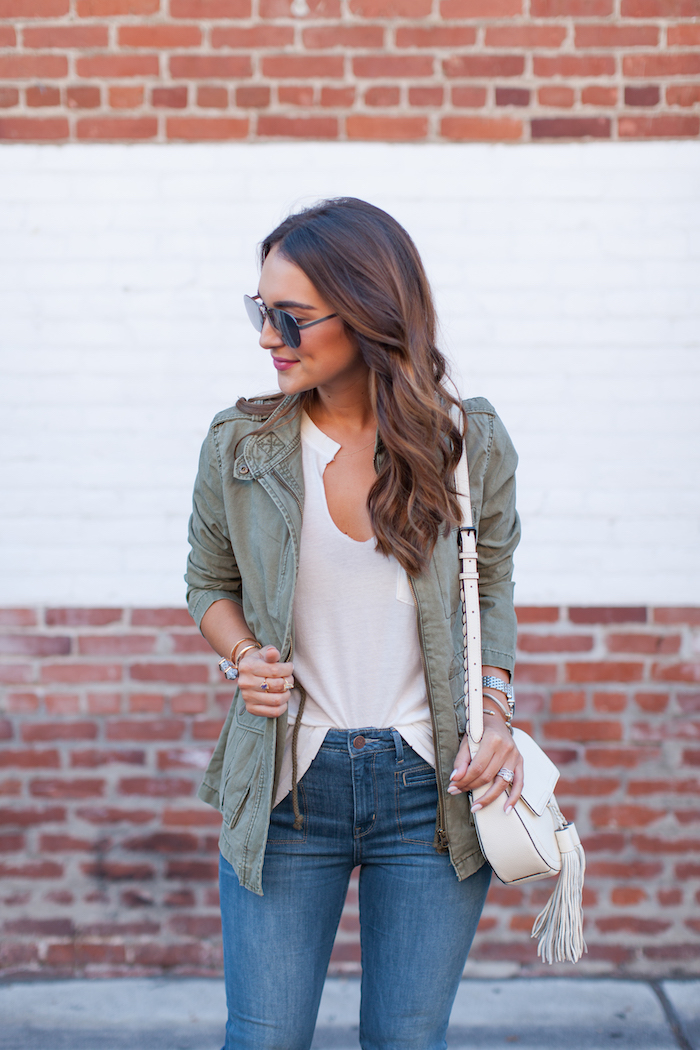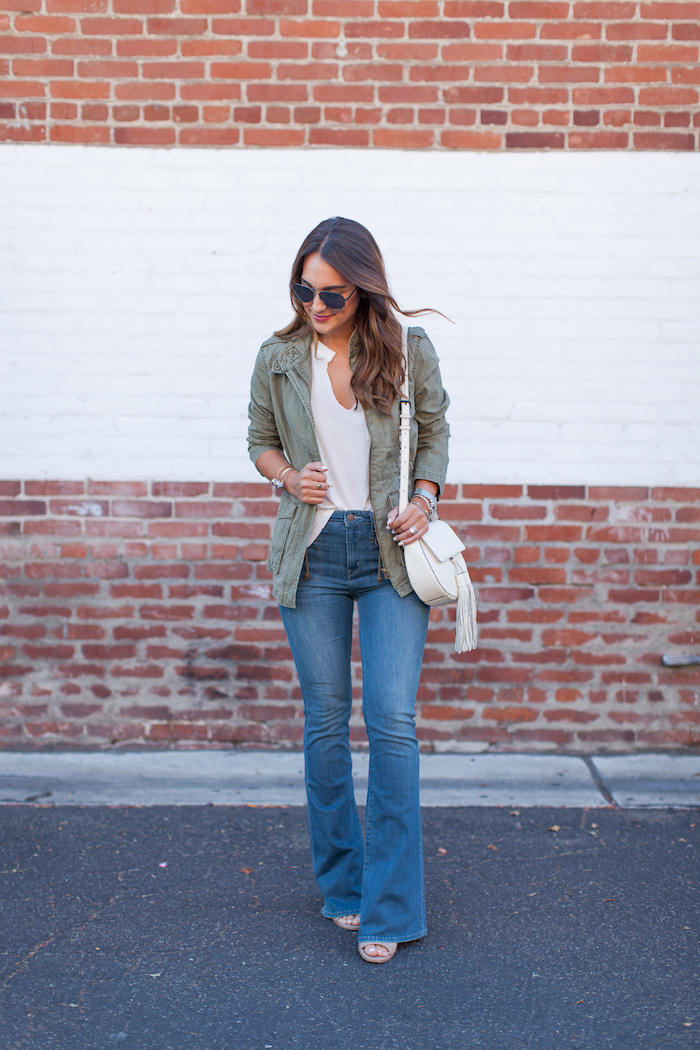 photos by Jenny Megenney

this one, also love these | tank, also have and love this one | jacket, also love this one (45% off!) | bag | cuff | booties, also love these | watch | similar sunglasses | cable bracelet 1, 2
Did you guys snag anything at the Nordstrom sale that you're excited to wear in August and September? I want to hear the scoop.
Thank you so much for reading! XO –
Brought to you in partnership with Nordstrom