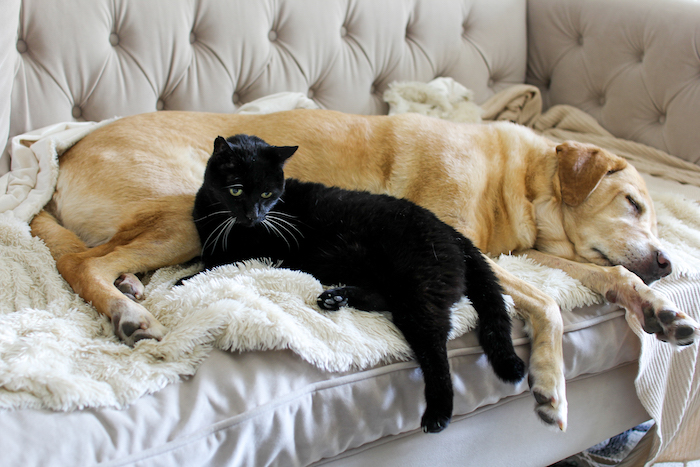 – playing catch-up on my laptop and seeing these two snuggle on their own, proud pet mom moment! –
– having the chance to meet and hang with both Chelsea Handler at Sophia Amoruso for a Netlfix #GirlBoss getaway, hello dreaming –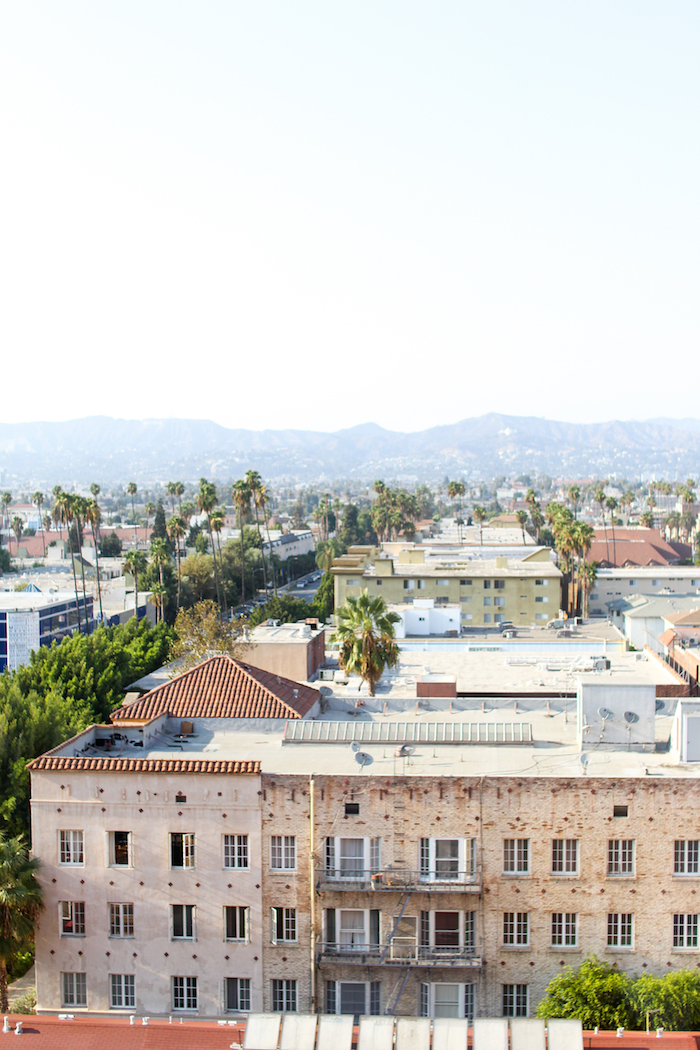 – the view from The Line Hotel in LA –
– waking up to some chorizo and eggs in a white fluffy bed… one of the best parts of hotel living –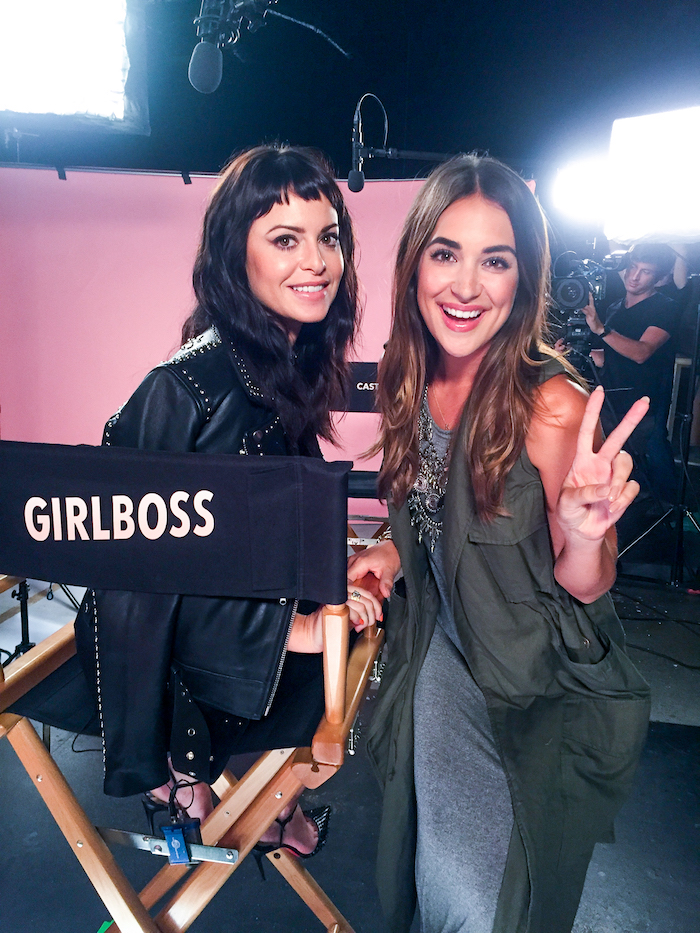 – having the opportunity to meet and interview Sophia Amoruso –
Happy Friday!!  Crazy to think that last Friday I was in Switzerland, and this Friday I am in Mississippi… oh what a difference a week makes.  I will be home for 8 days when I get home from this trip and you have no idea how excited I am to be home for a minute!  My skin is like… "woman, what are you doing to me!?"
I still have another Switzerland post to share with you guys this coming week to wrap up that dreamy trip (first post here) – so more to come!  This week I spent two days in Los Angeles with Netflix, a Hollywood moment that I'm not sure how I got in on, but I am thanking my lucky stars.  We played on set with Chelsea Handler for her Netflix show (you may remember the other show I attended of hers and mentioned here) for one day, and then we got to walk the set of Sophia Amoruso's new show, Girlboss, coming to Netflix in 2017!  To have the chance to hang with both of them was so surreal… talk about fempire inspo.
We walked the set of the new Girlboss show, walking around her apartment (based on Sophia's real apartment in San Francisco), walking through the costume closet and hearing the details behind the wardrobe – so now I'm like, can this show start already because I'm dying to see it!
After that crazy inspirational Netflix #girlboss getaway, I changed gears and hopped on a plane to come to Mississippi to be with my family as we lay Edie's ashes to rest.  It will be an emotional weekend, but one that I think we all need. Even though we now our girl is flying high above us, we miss her every day. I thank her every day that she sends so many butterflies to me – they are all around my neighborhood and it just fills my heart.
Hope you guys have a beautiful weekend – thank you so much for reading and sharing your love. XO –