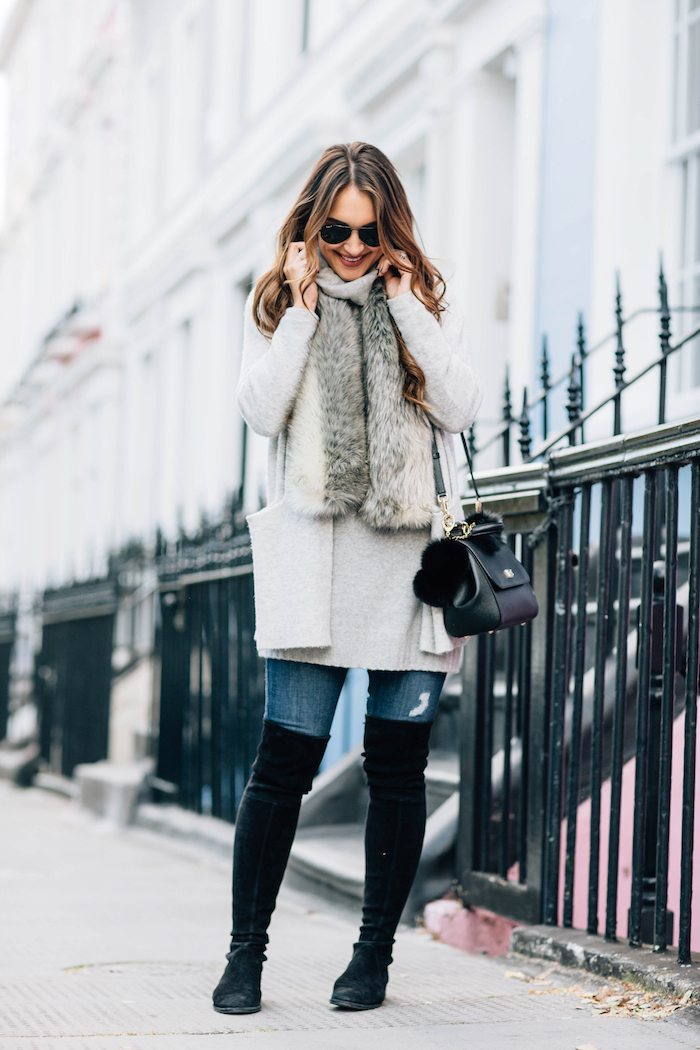 I've been a lover of handbags for as long as I can remember. I tend to lean toward neutrals, but when I was recently packing for New York I realized that I was in need of a medium-sized black bag. I have a great small black handbag, but it's not big enough for my all-day travel essentials – mophie, wallet, phone, lip gloss, compact, gum, cough drops… you know the drill.
SO, when I spotted the Miss Sicily bags at Luisa Via Roma, I thought it could be the one. It's a great size, and once I started googling images of girls styling it – I loved that it was a chic bag that you don't necessarily see everywhere (sometimes when everyone seems to have the same bag it looses some of it's sparkle!). And I mean… this pink one is some kind of cute.
And this post can't go without mentioning Notting Hill… the dreamiest! Hugh Grant… are you there? When I traveled to London and Amsterdam, I was more interested in playing tourist and snapping some Instagrams along the way. I wore flats most days, so I didn't plan on shooting any outfit posts, BUT when I had the opportunity to shoot with Lyndsey in Notting Hill, it was too good to pass up! Love that I can hold onto these images… and this pretty new bag.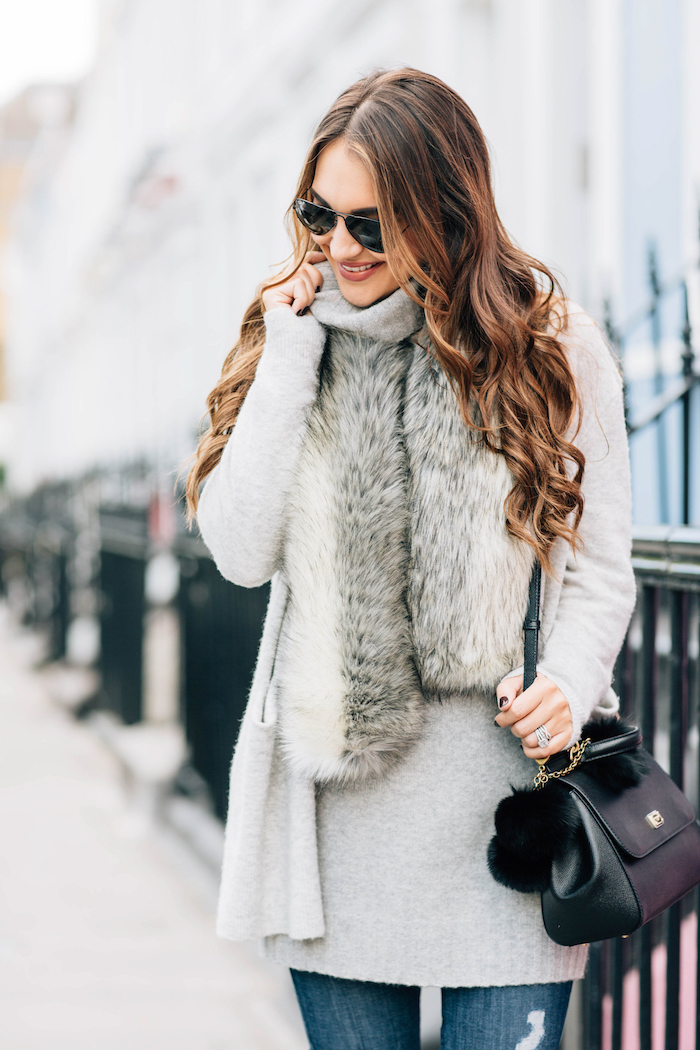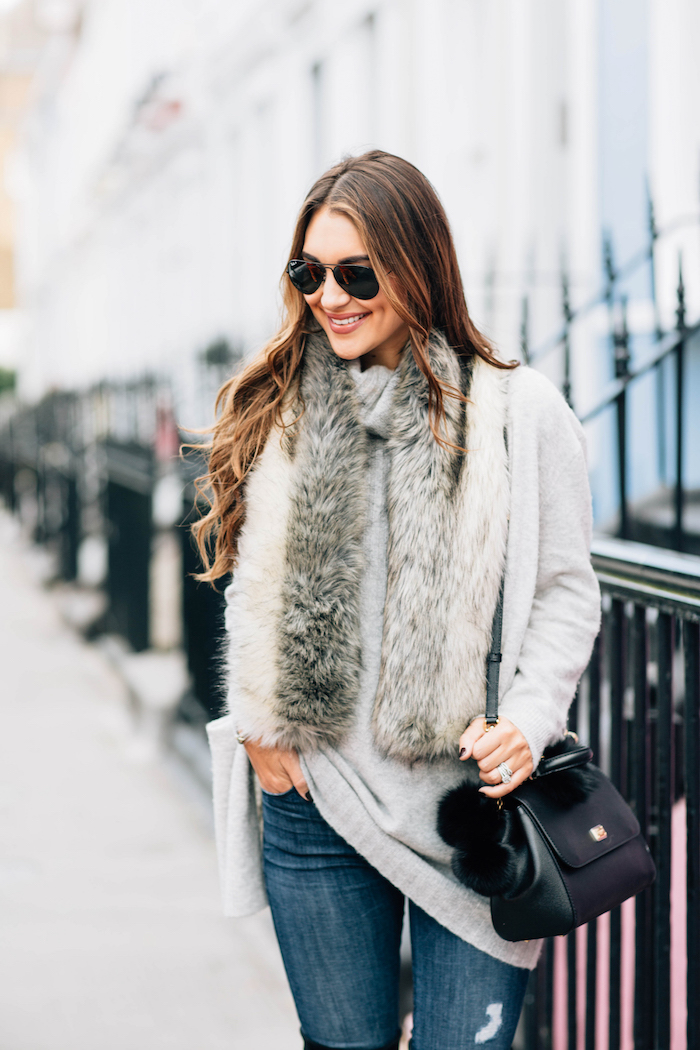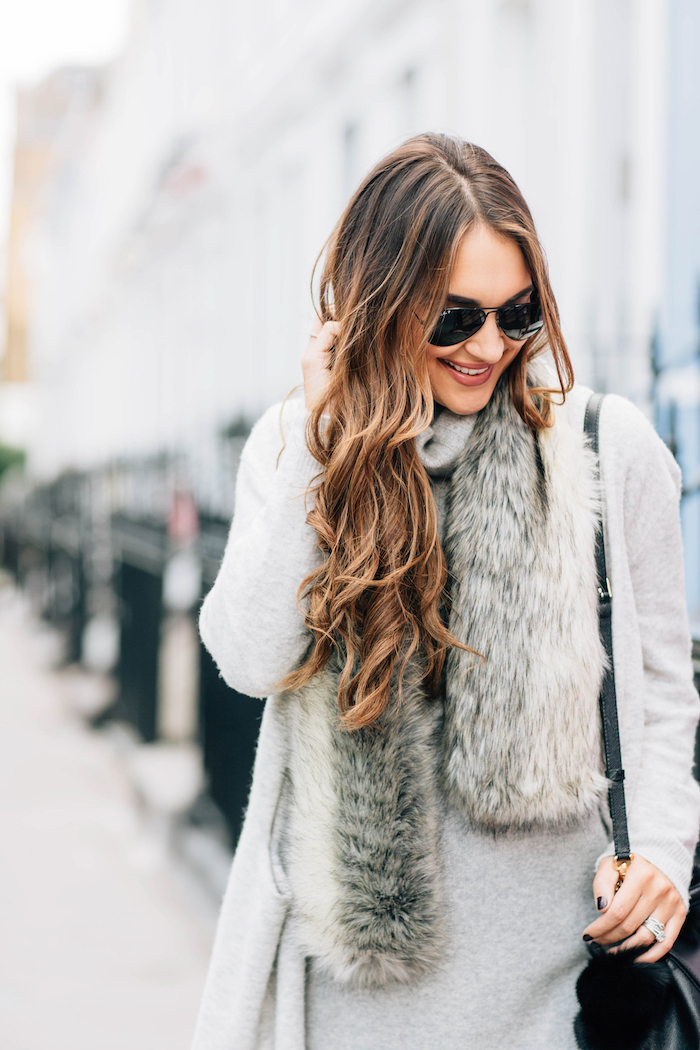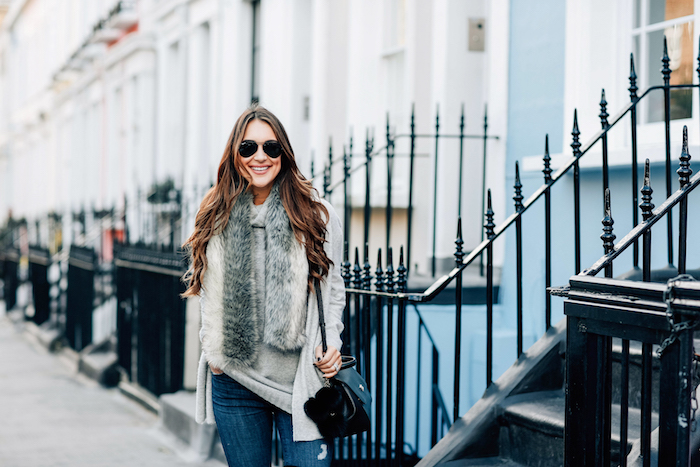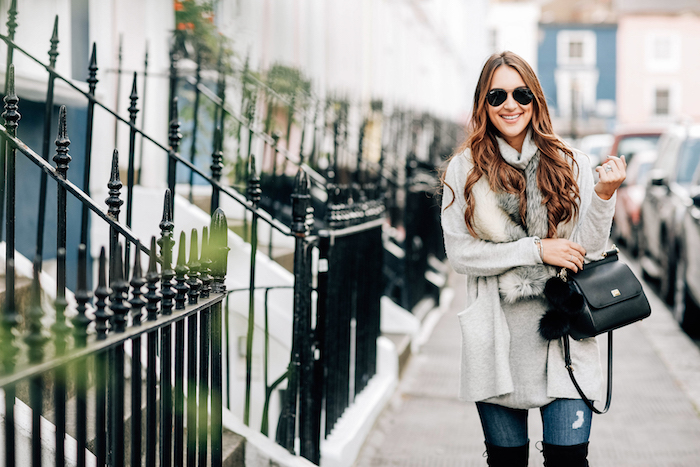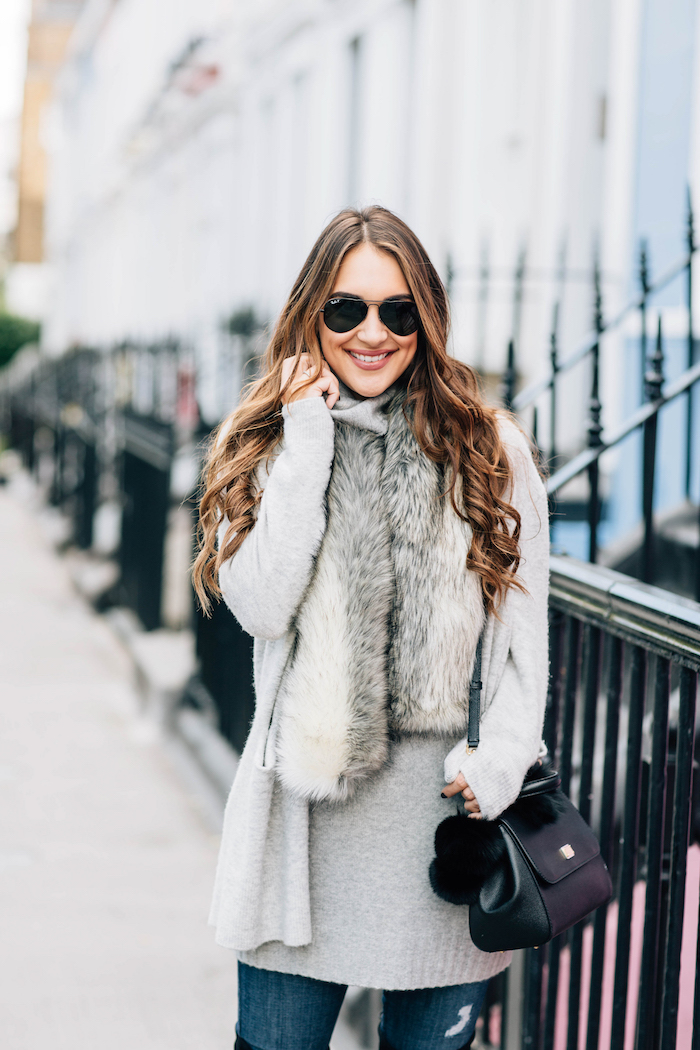 photos by Lyndsey Anne Photo

similar turtleneck here, here and here | cardigan | faux fur scarf available here and here | bag c/o Luisa Via Roma | denim available here and here | boots, similar look for less here | sunglasses
Thank you so much for reading! And if you have handbag on your lust list (or Christmas list!), I want to hear! XO –