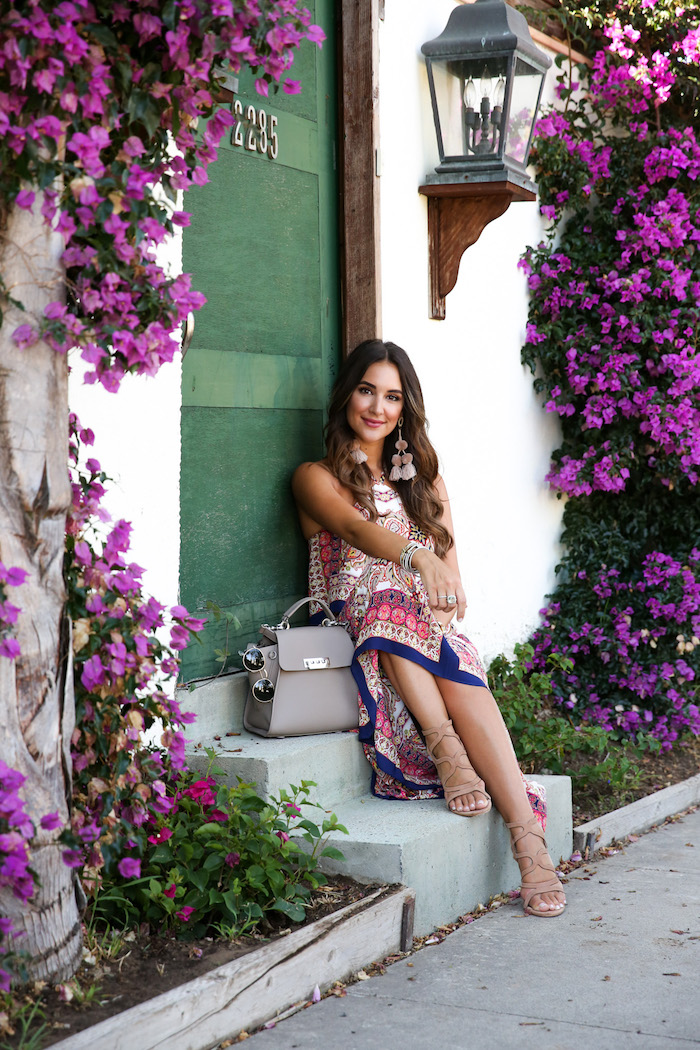 I mean… is it too bold to say this might be one of my favorite posts ever because of all of these blooms? This home is so much inspiration if we (ever) become home owners. Love the idea of a private wall in front of the house but still beautiful for those passing by. The green door is the cherry on top!
Flashback to last week's post here about dressing for your body, this is a maxi dress that I think would be fantastic for anyone who is trying to hide their tummy. Most maxi's that I wear highlight my waist, but the layering style of this one flows so beautifully that it easily camouflages the midsection.
I think this dress would be so great with a wrap scarf for the office or church OR you could wear it like this for a casual wedding, wedding shower or engagement party.
AND I paired it with a satchel handbag that converts to a backpack… is that not the coolest thing ever? Brilliant!
photos by Vincent Elejorde

dress (on sale!), also available here, here and here | heels, also available here. Bought and love these too (size down in this style) | bag – can covert into a backpack! | earrings | sunglasses | watch | albion ring
Thanks so much for reading! XO –