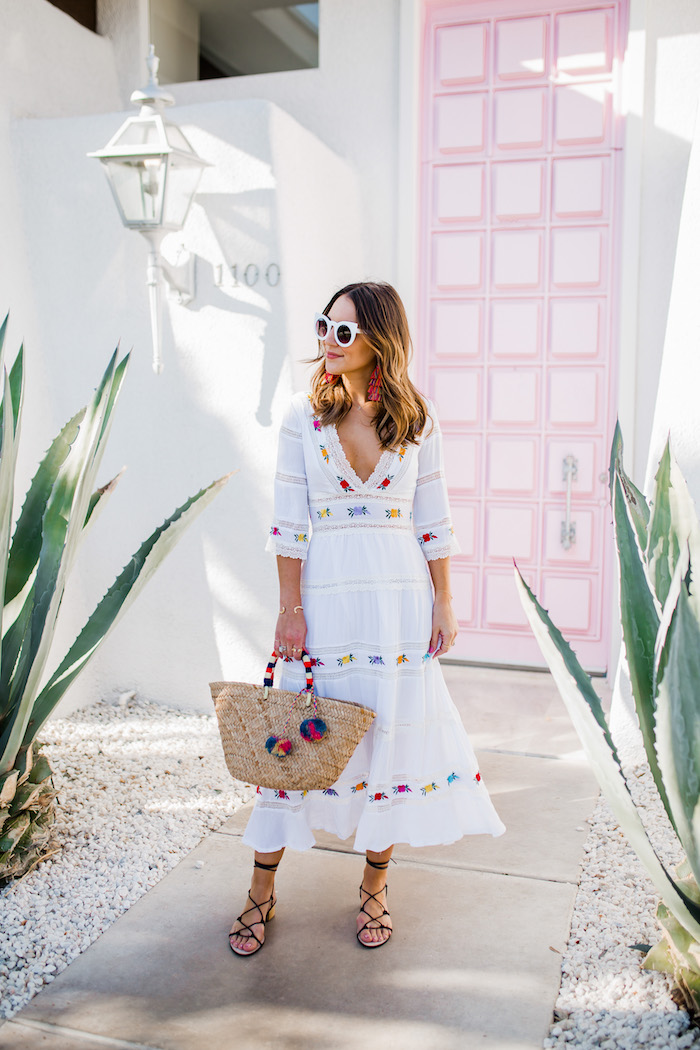 This isn't the first time you've seen this pretty Palm Springs home on CBL. Three years ago I stopped by in this post to check out this desert landmark for the first time.  I've been 2-3x, and I've never been alone.  Thanks to the #thatpinkdoor hashtag, there is always a line of tourists and Californians waiting to snap their photo by this pink door!
I wore this little dress to brunch at Melvyn's and then we popped by this fab house on a drive around some of the mid-century modern homes in town.  If you've never been to Palm Springs, it's truly like stepping back in time. The homes, the restaurants, the decor… it's like you can really envision what Frank Sinatra was up to.  It blows my mind every time I visit!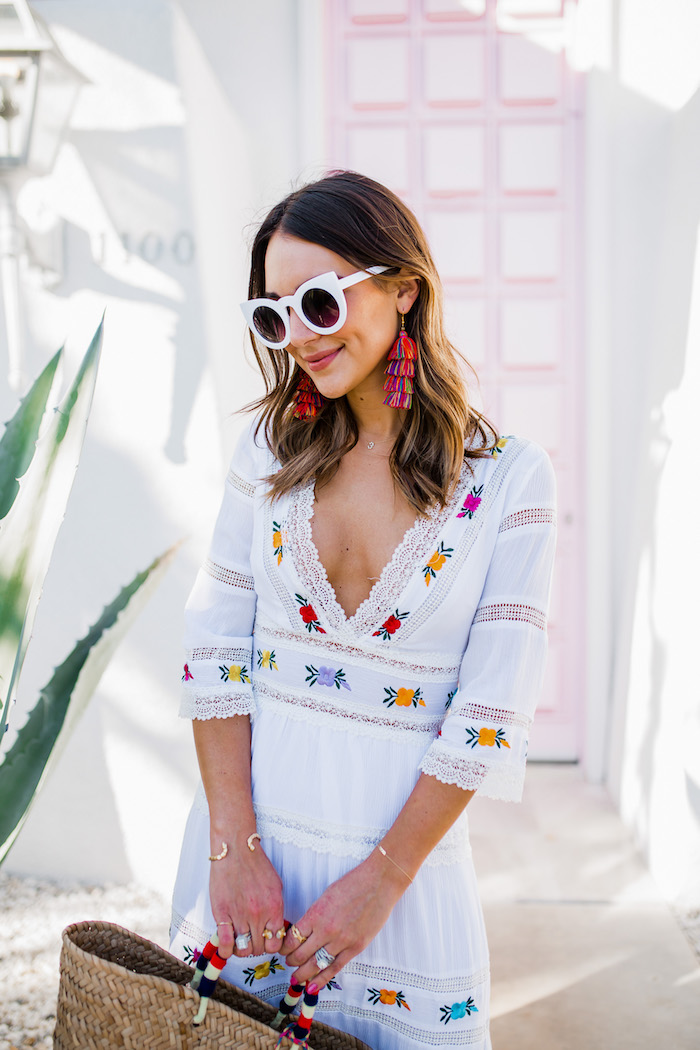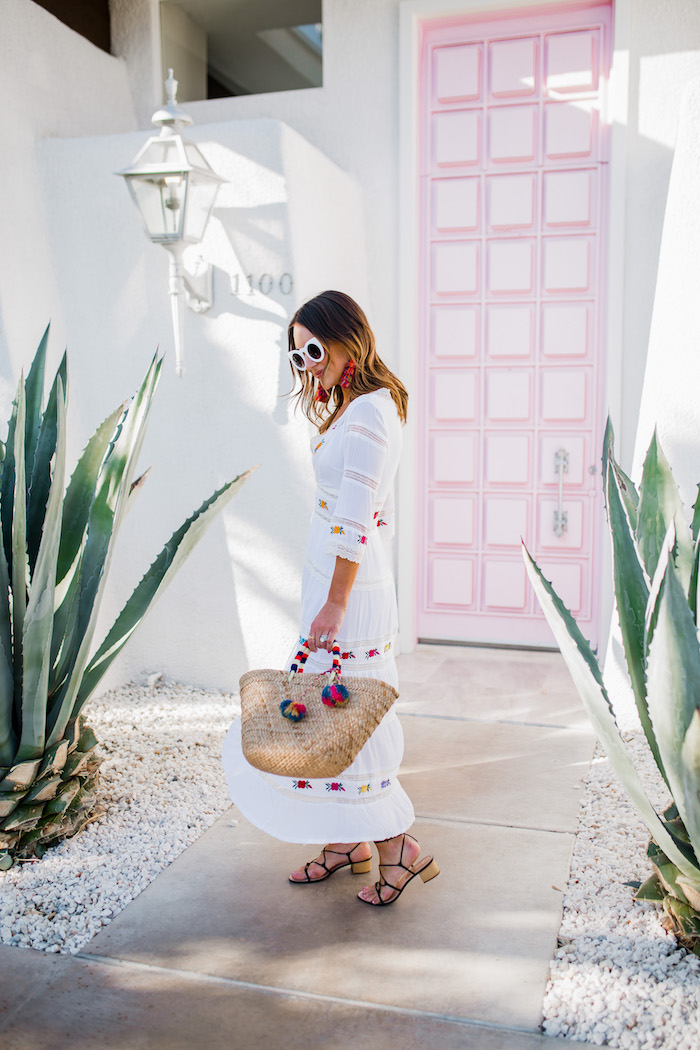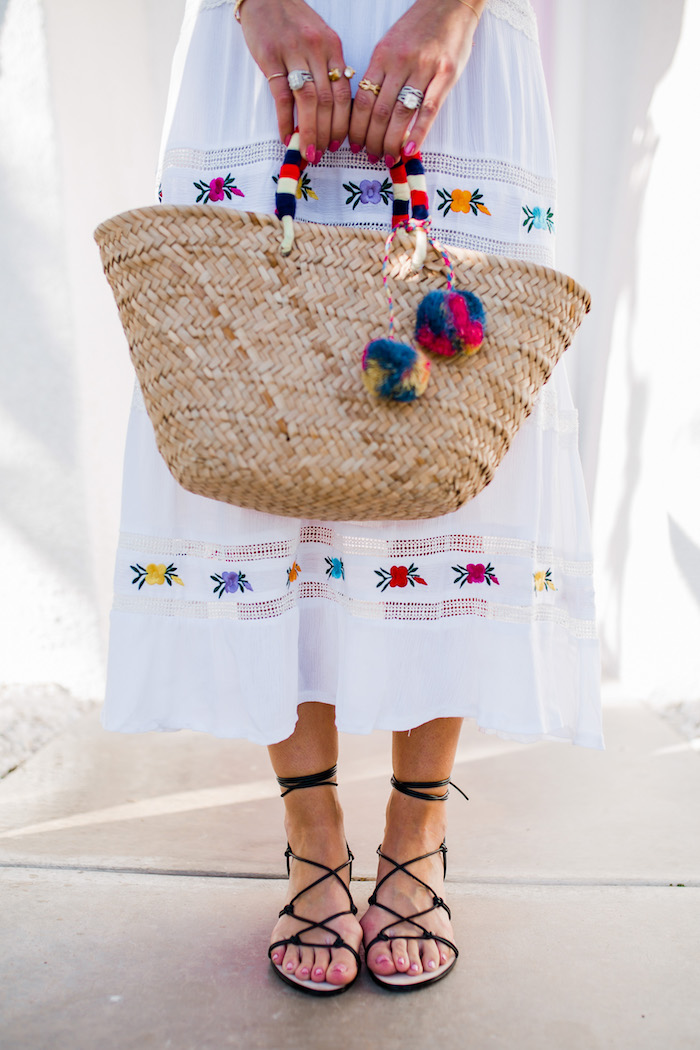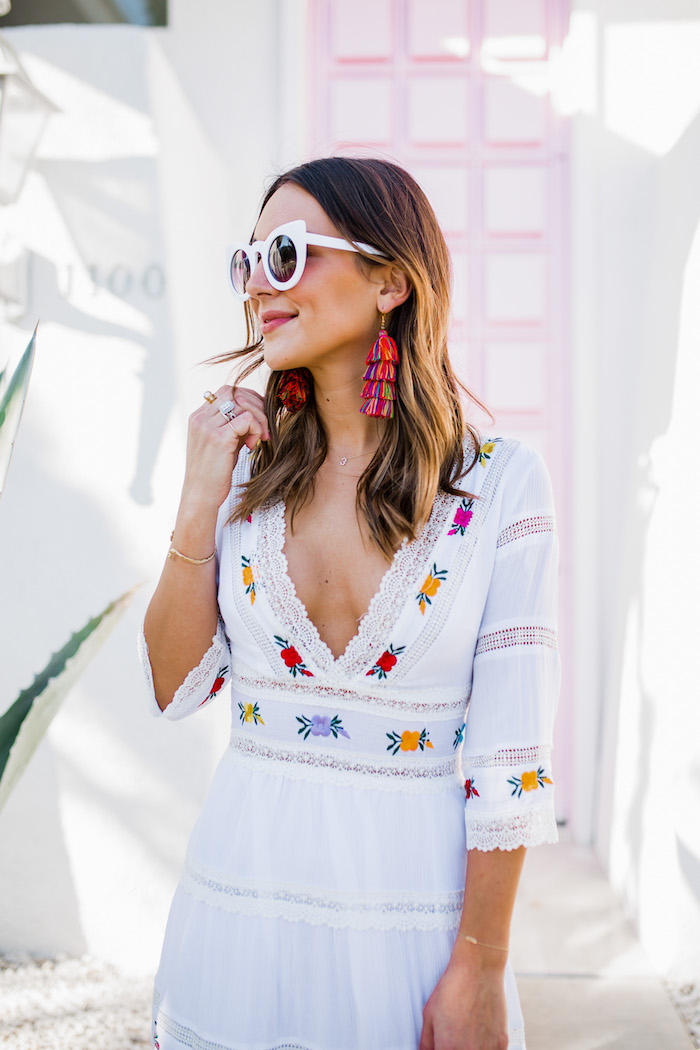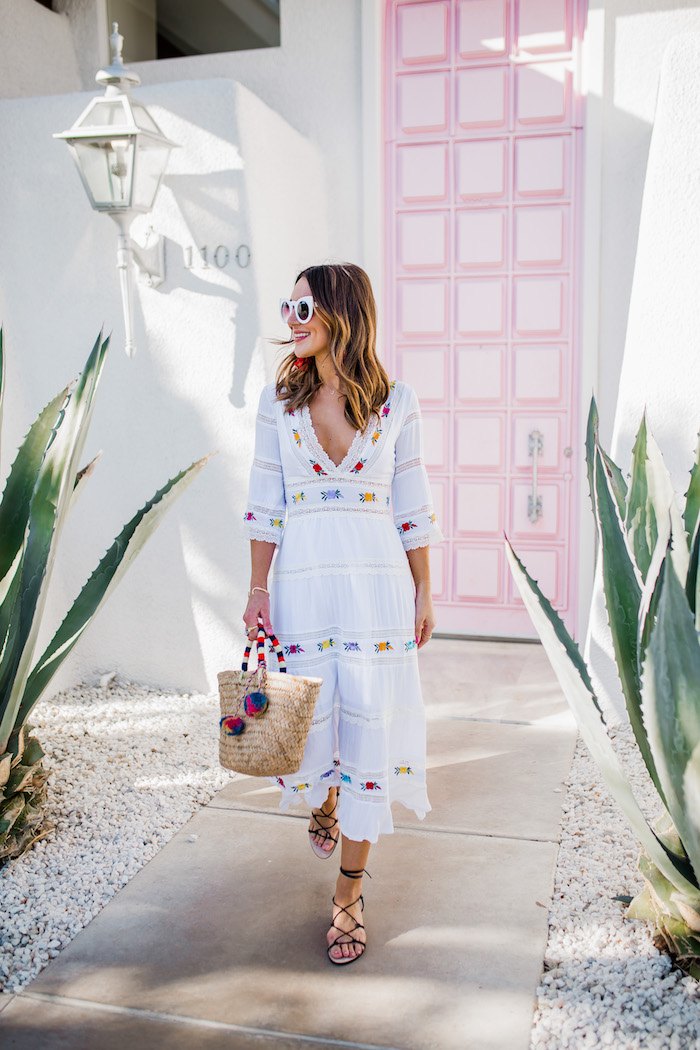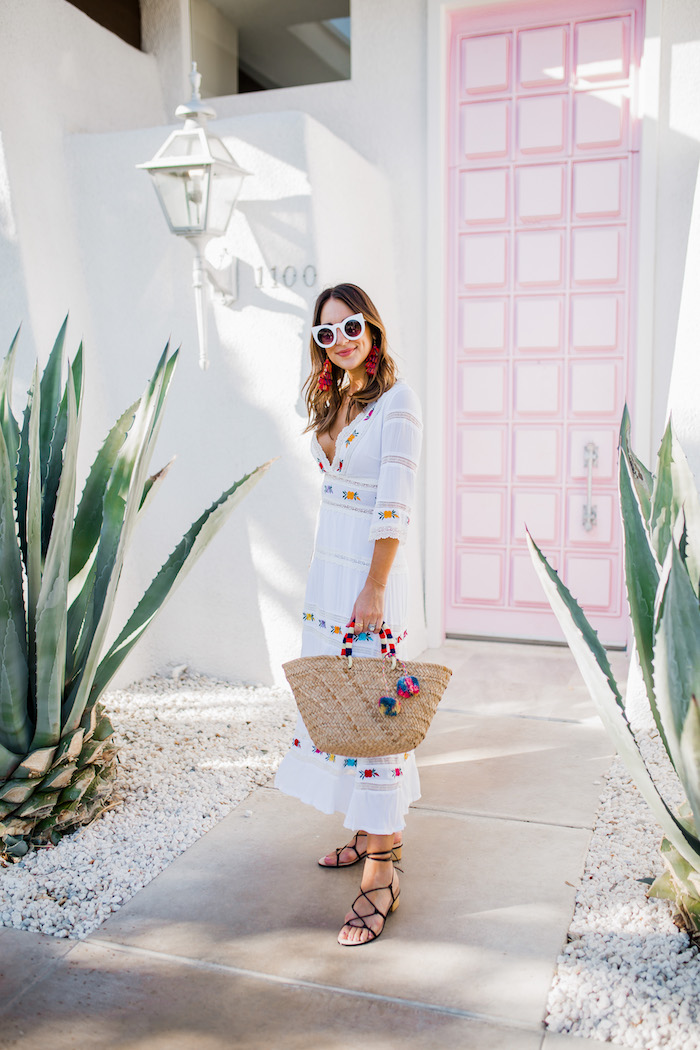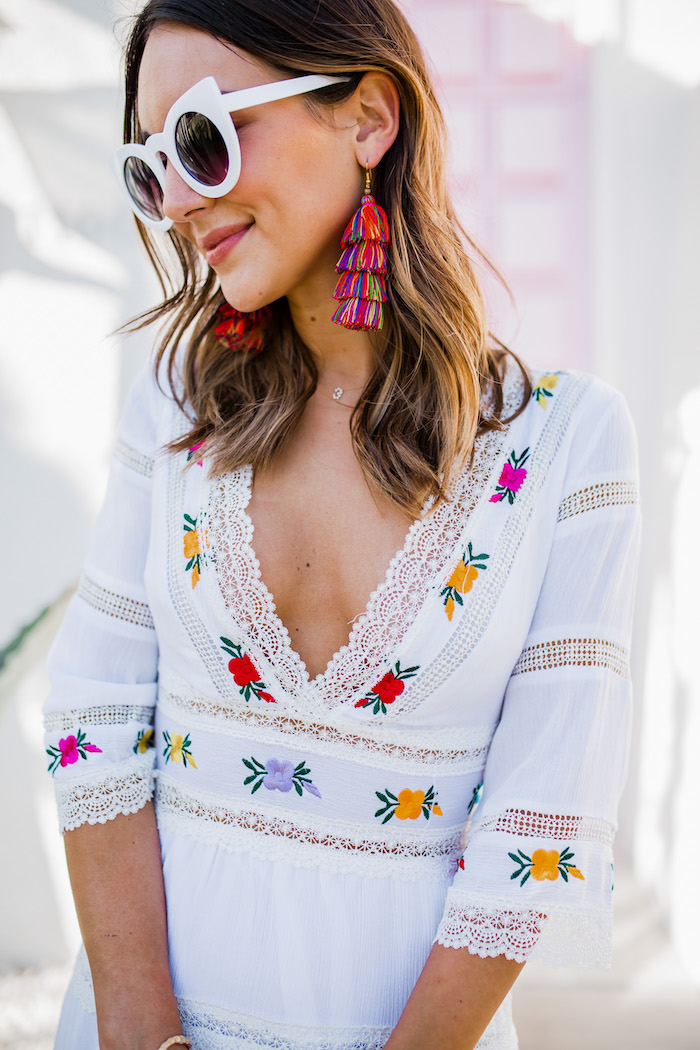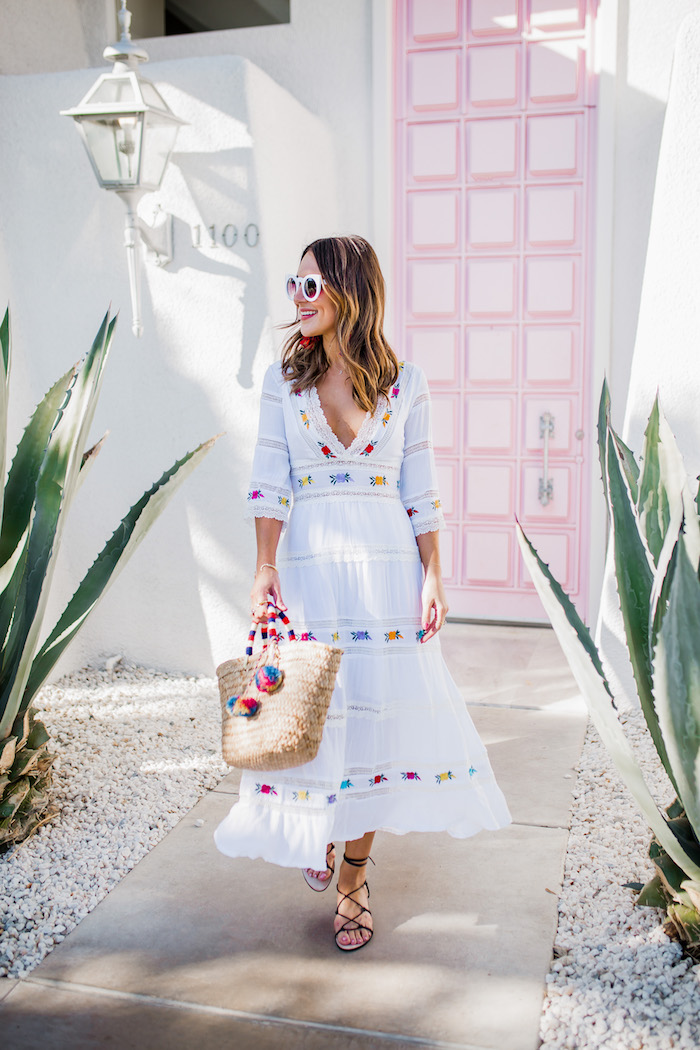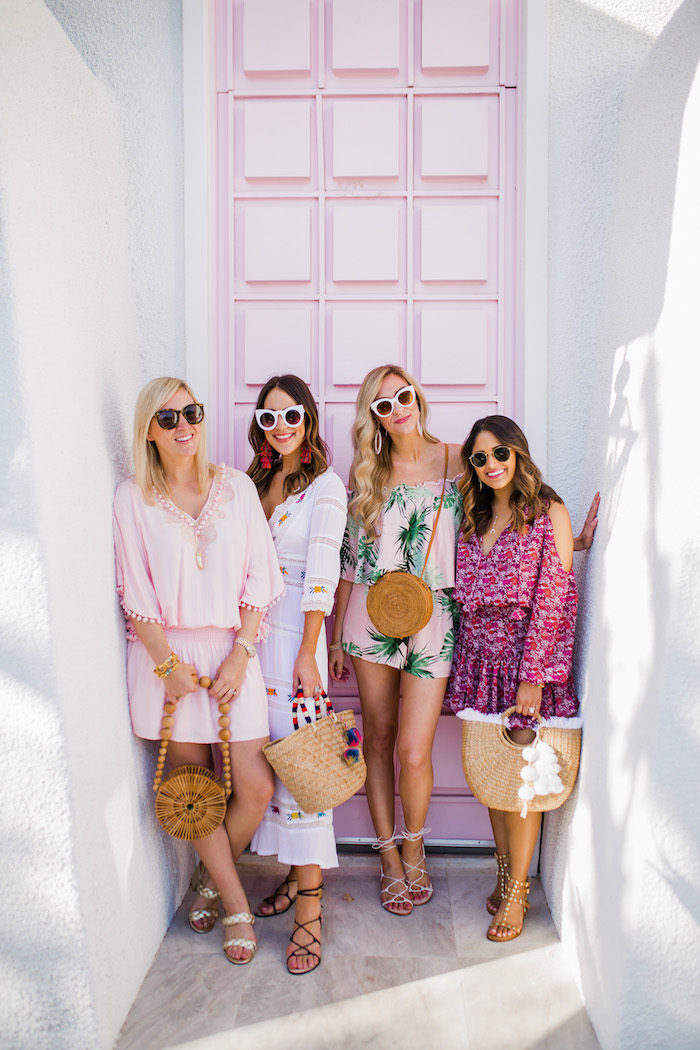 photos by Michelle Preau
dress, also love this one and this one | sandals | bag | earrings | sunglasses (under $10!) | index finger ring 1, 2 | "boss" bracelet, necklace version here | gold cuff | "3" necklace
If I owned a home and could paint the front door, I would probably go for a light blue (mostly because C wouldn't allow me to paint it pink, let's be real). What color would you choose? Or do you already have a lovely painted front door?
Thank you so much for reading! XO –