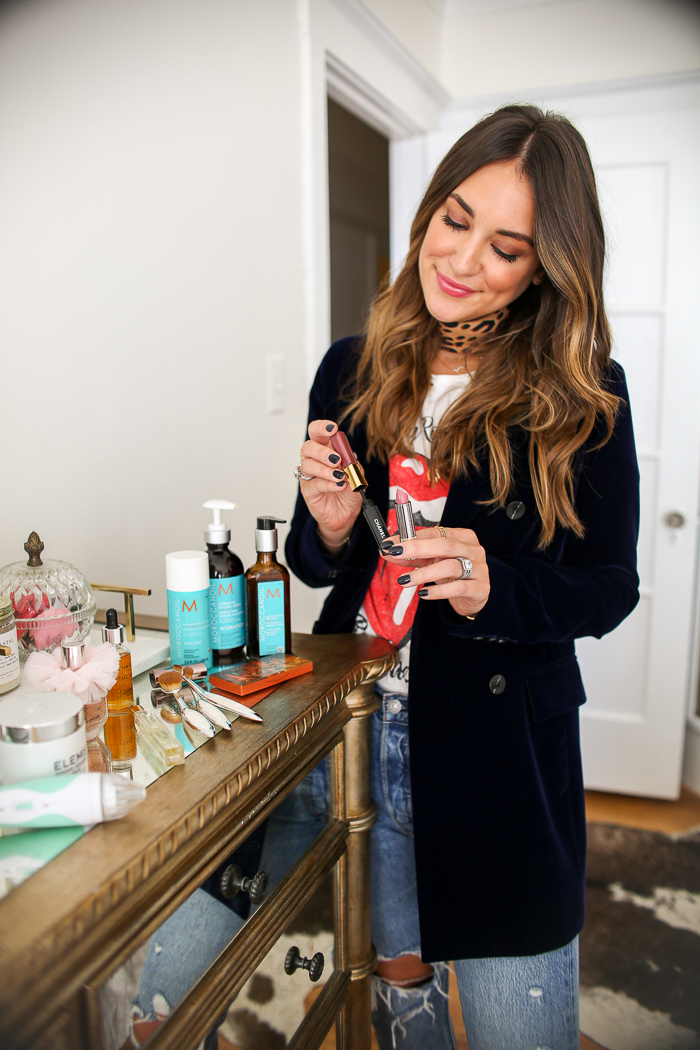 I've been sharing more beauty products lately (you can catch up in the "beauty" category of this site!), and it's been fun to share some of the products I'm really loving!  Today I thought I would reveal 8 beauty brands available at Nordstrom that I've been really impressed with.
I've had my PMD for a few years now (snagged that baby during a Nordstrom Black Friday markdown!), and I really see why so many people rave about it. It works. I have little bumps, also known as keratosis pilaris, and using the PMD on my arms once a week and then using a body oil really makes a difference.
I actually first discovered Elemis when I was abroad, and I've been using it ever since. They have some incredible face creams!  I started using these resurfacing facial pads when I noticed some redness along my jawline and it quickly disappeared.
I was recently with a girlfriend who is the queen of bold lip color. She told me this ultra wear lip color really lasted all day. I had to try it to believe it and she's right – it is GOOD.  I have Chic Rosewood!
When I worked in corporate beauty, every girl in the office was obsessed with Flowerbomb. I knew it smelled great, but never took the plunge as so many ladies were already wearing it around me.  Cut to three years later, I'm fully addicted.
I'd heard girls talk about these drops and wasn't sure if I bought the hype. I love some self tanner (full post on my favorites and why here), and didn't know if these drops could really do the trick.
So I bought them. And they totally work. AND they don't smell like so many self tanning products do!
I must confess, I've had these brushes for a while, but I wasn't sure if I was using them right. I recently had my makeup done by a professional makeup artist, and he was using them. So I asked him for his guidance on how to use them correctly and now that he emphasized gliding the product, I'm loving them!
It takes a little getting used to because you're holding the brush at a different angle than usual, but once you get the hang of it, it really does blend your complexion beautifully. I have this one, this one and this one.
You guys know I'm UD-obsessed. I love all of their products, but there's no argument that what MAC is to the lipstick world (although my sister and I are both in love with this lipstick in Backtalk and Liar), UD is to the eyeshadow world.  I love their larger palettes (flashback to last Friday and their newest palette!), but their mini palettes are ideal for the girl on the go.
This mini heat palette has the most gorgeous warm shades!
I've actually been using MorrocanOil for six or seven years – my mom introduced me to it! I started with their classic oil treatment, and now I've moved into their shampoo + conditioners and thickening lotion.  I also love their hydrating styling cream.
Nordstrom carries a ton of their products, and I may be biased, but I don't think there's a better smelling hair product out there.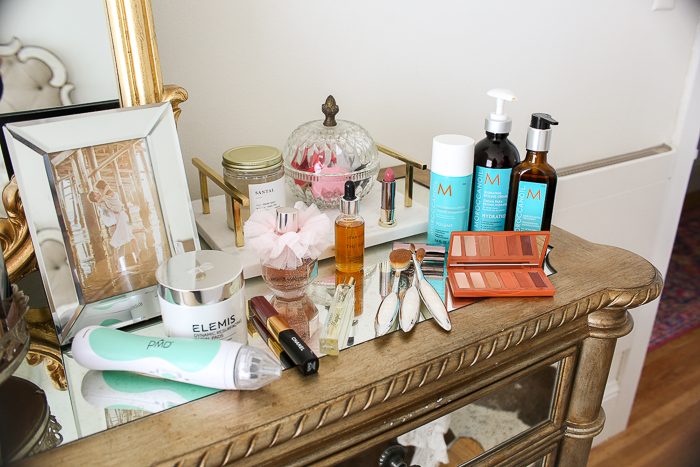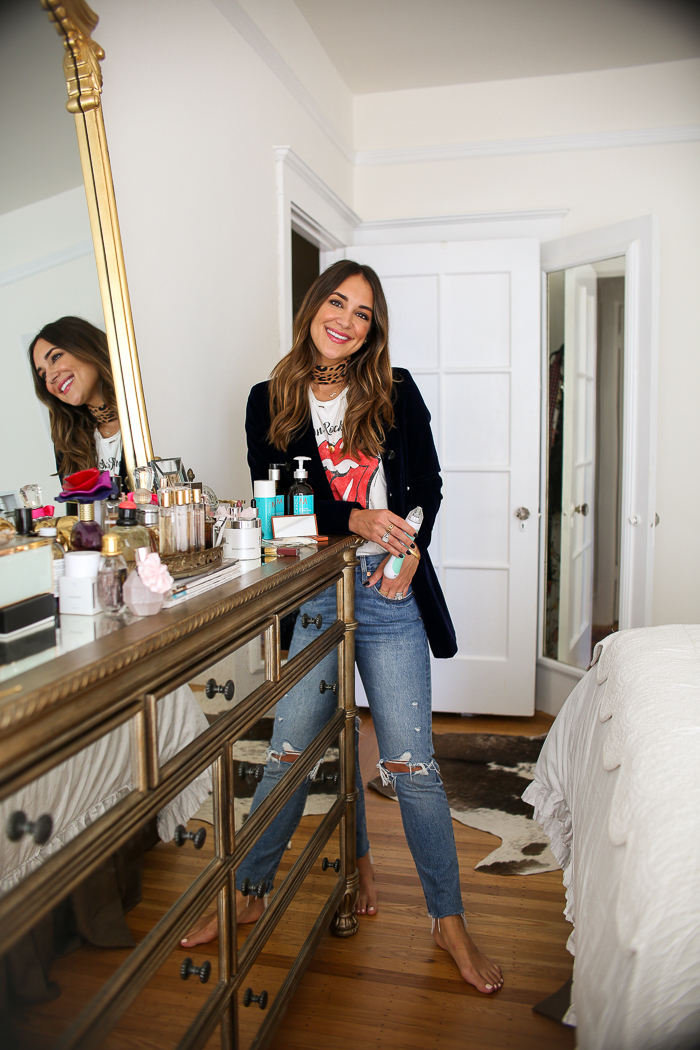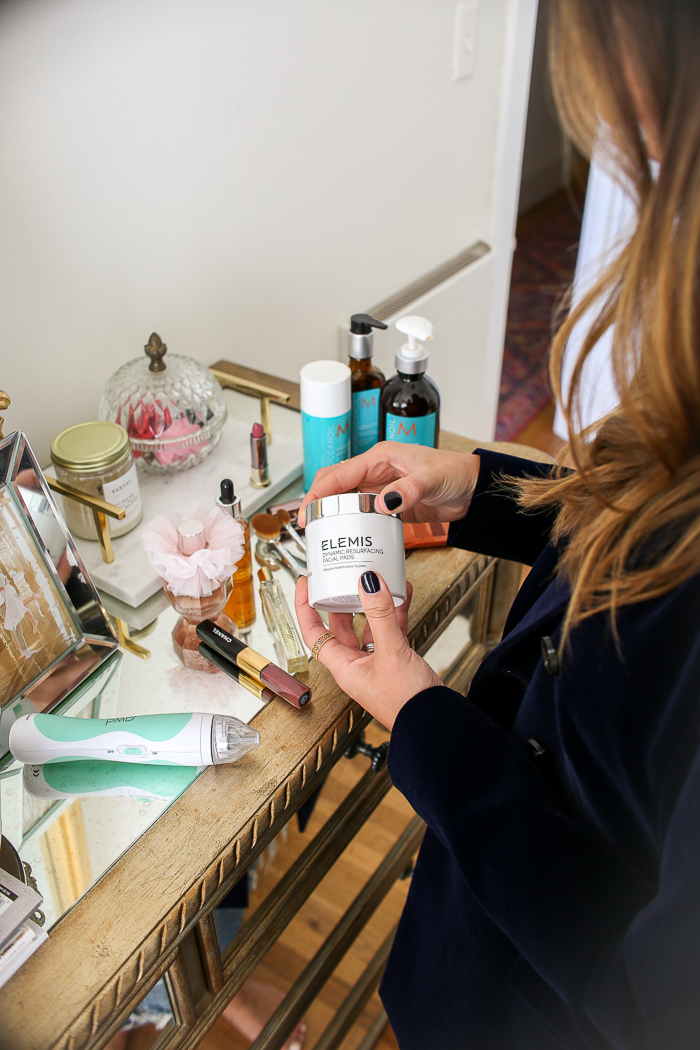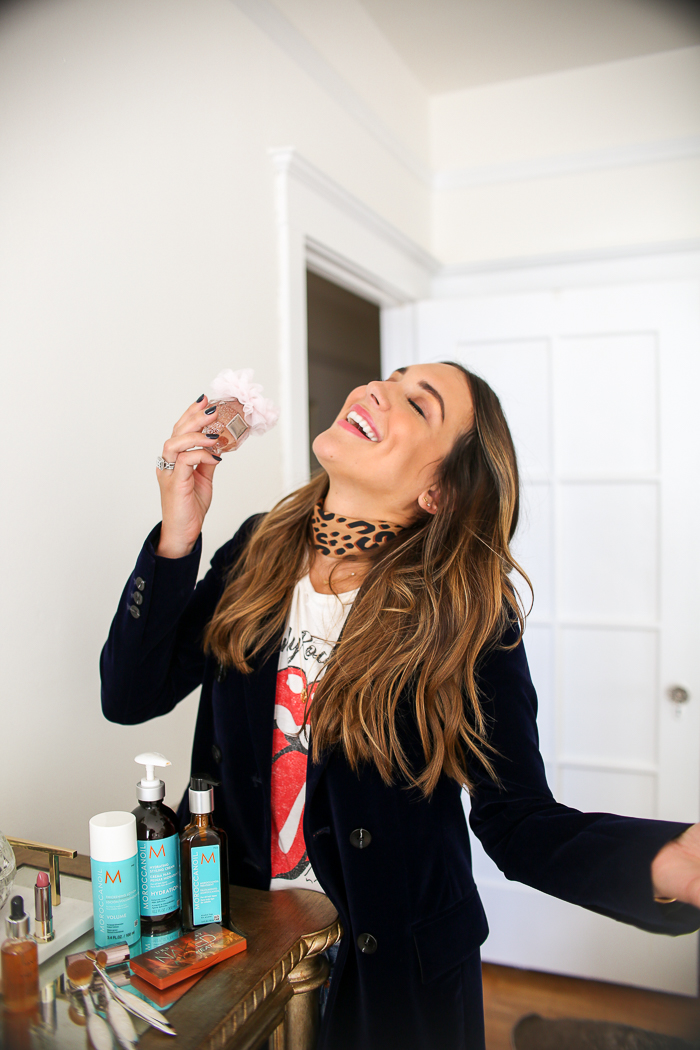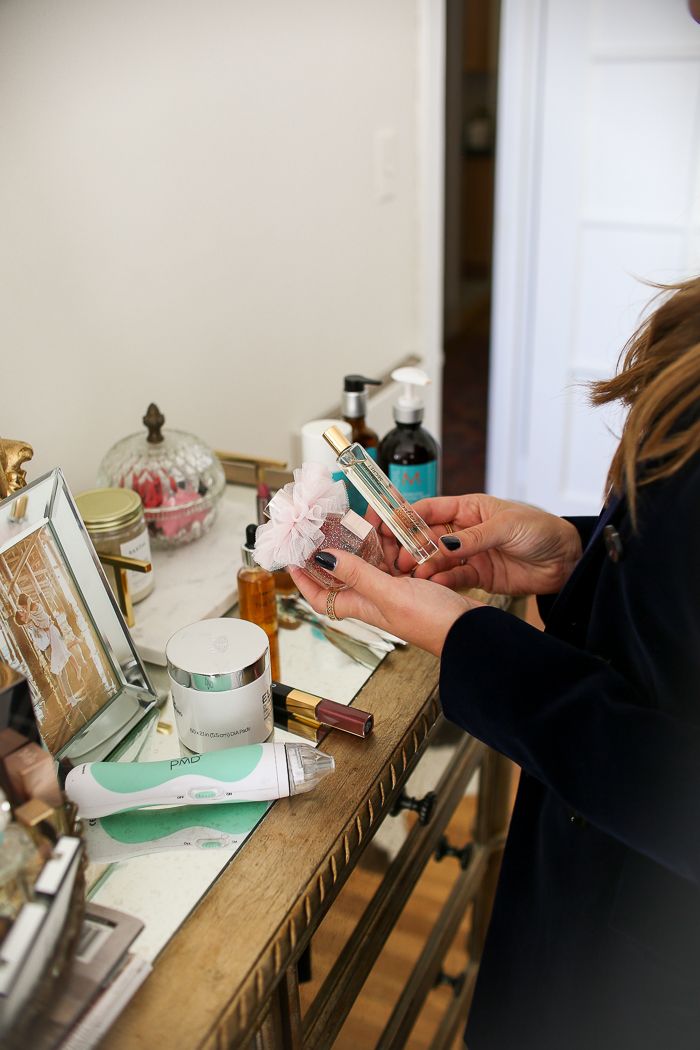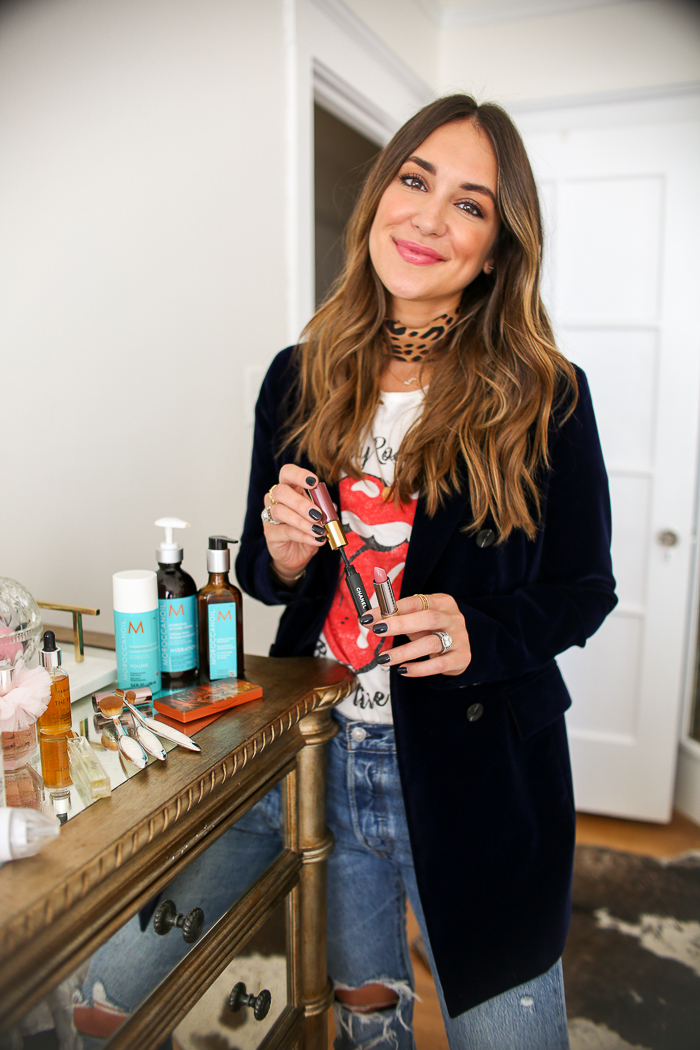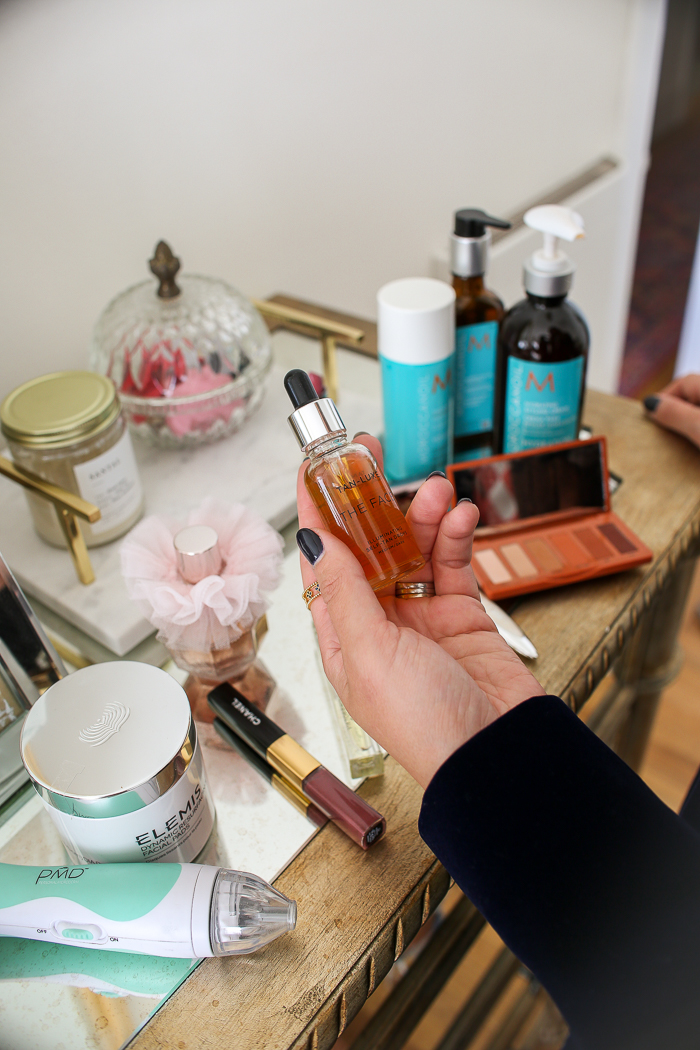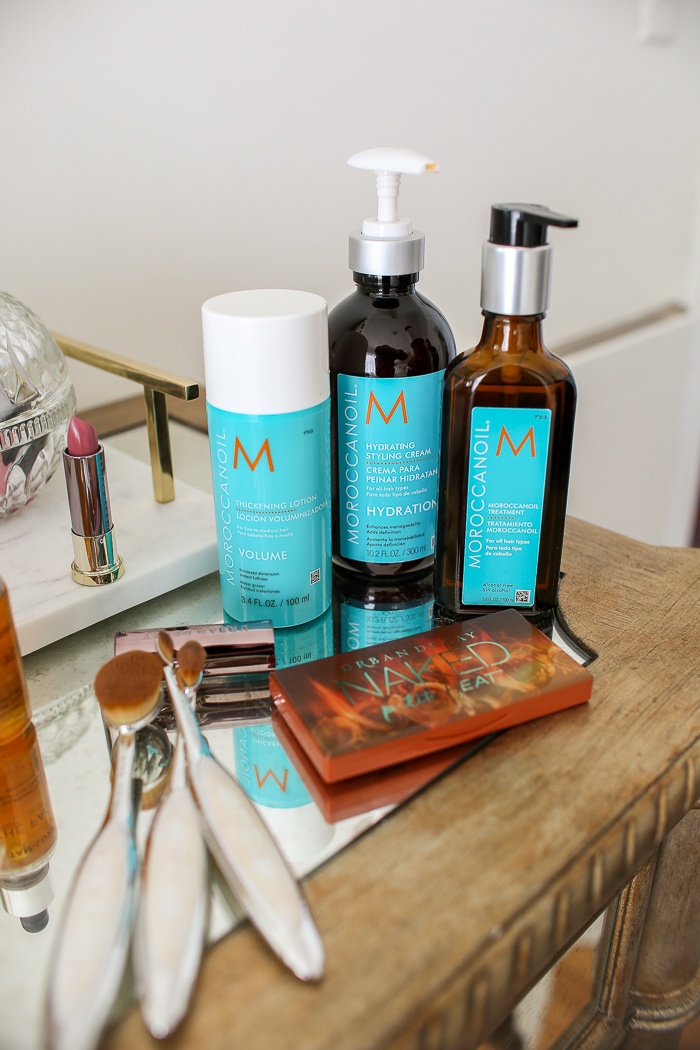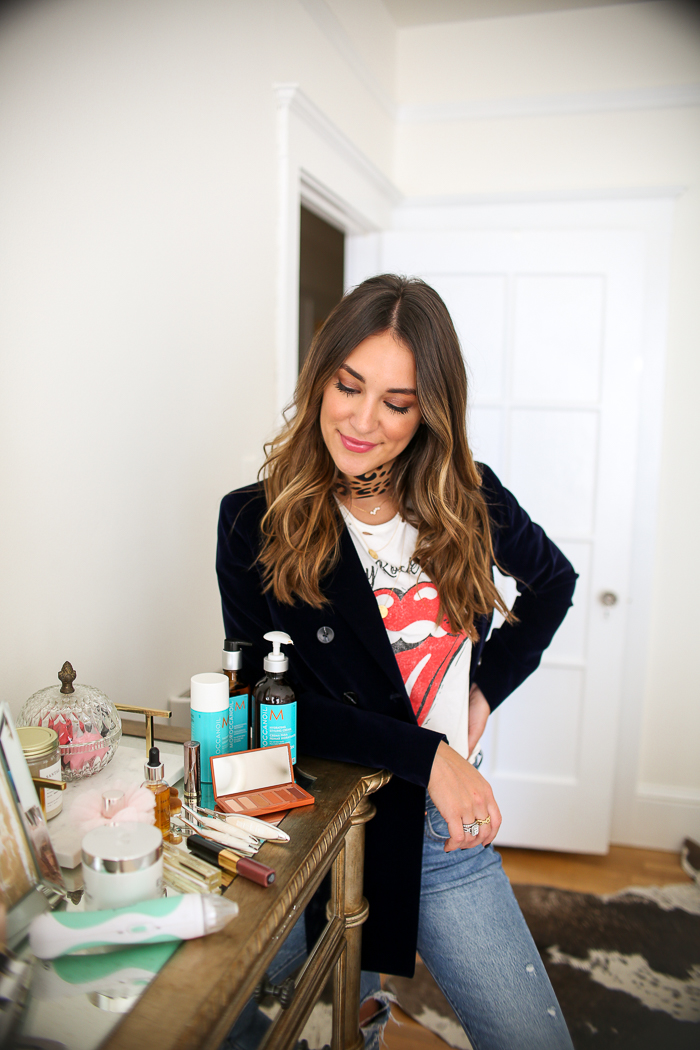 photos by Christian Barnes
similar neckerchief here and here | similar tee here and here | similar blazer here | similar jeans
Have you ever tried any of these products? I'd love to hear what you think!
Thanks so much for reading and sharing –
brought to you by Nordstrom