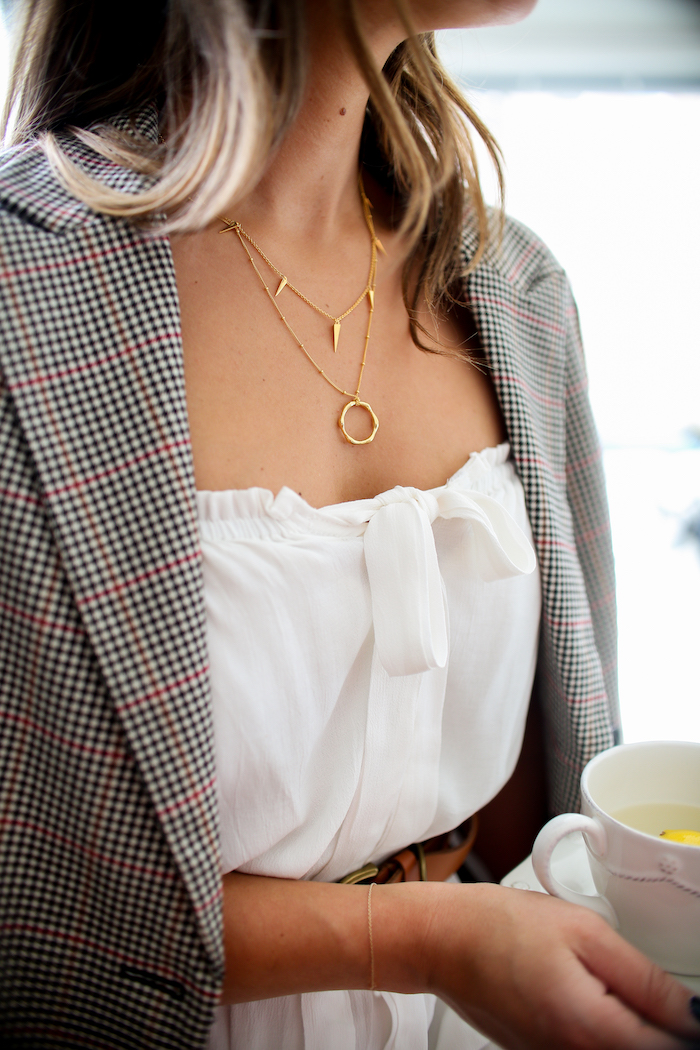 I've shared before that I go through phases with jewelry, and right now, I'm all about necklaces. I love layering them for a custom, unique look. I love how easy it is to make the style your own, and I wanted to share some new pieces I have that are definitely going to add to a layering story.
These two necklaces are from Missoma, and I recently hopped on their site and went down a rabbit hole of goodness.  One of the things I love most about this necklace is that it's a little longer (over 21 inches), so it is going to look fab with any shorter necklace making it a fabulous layering piece!
And if you're a coin necklace lover, they've got you covered girlfriend.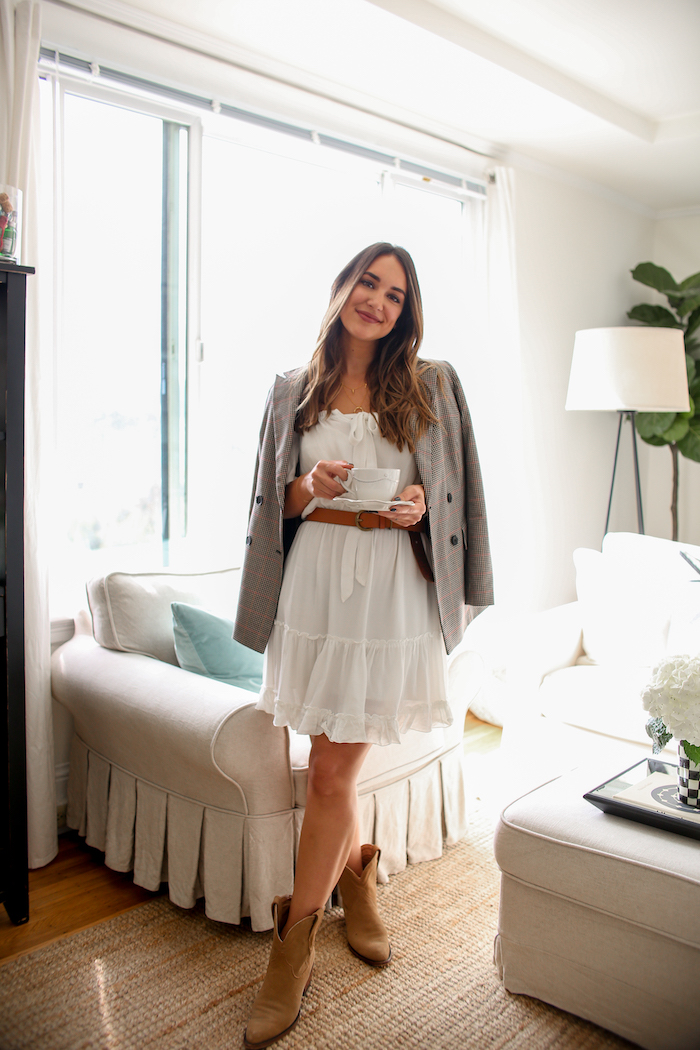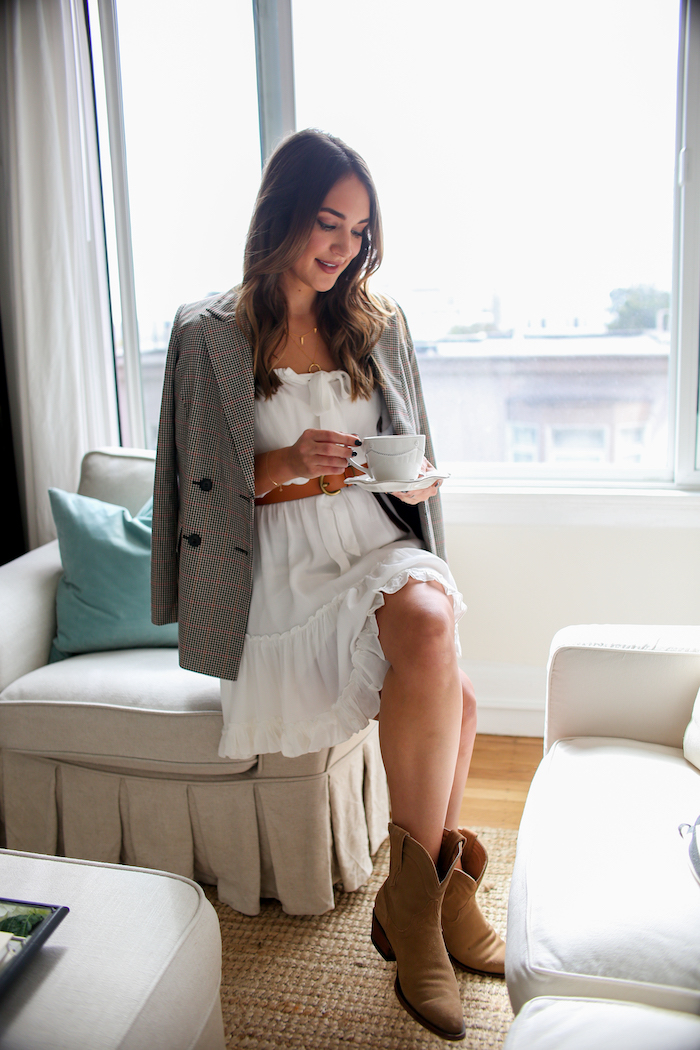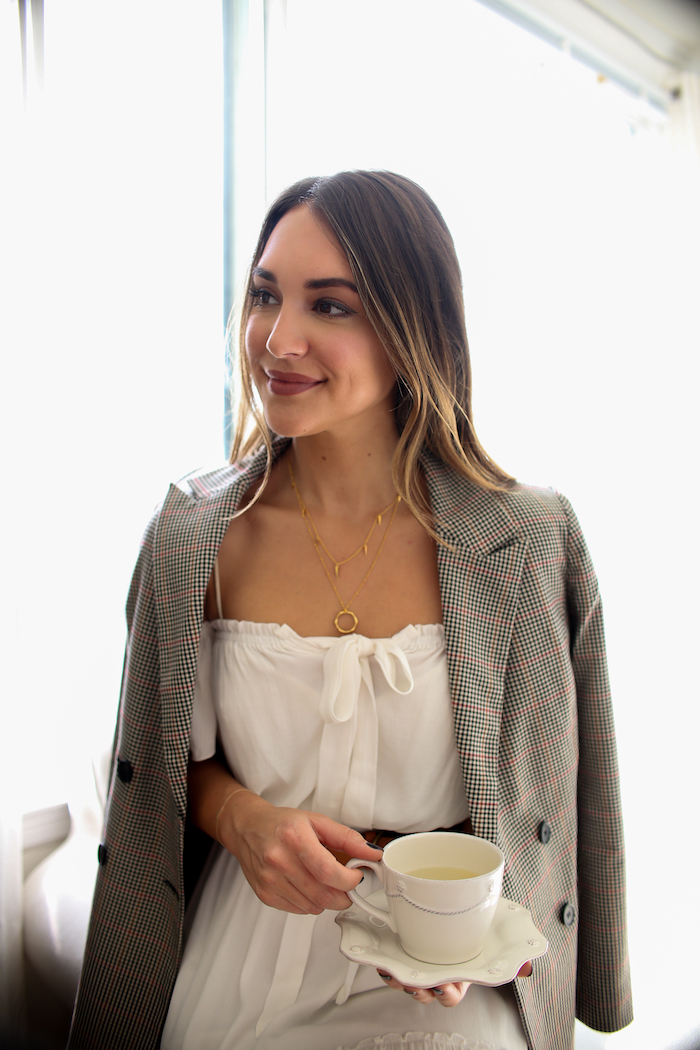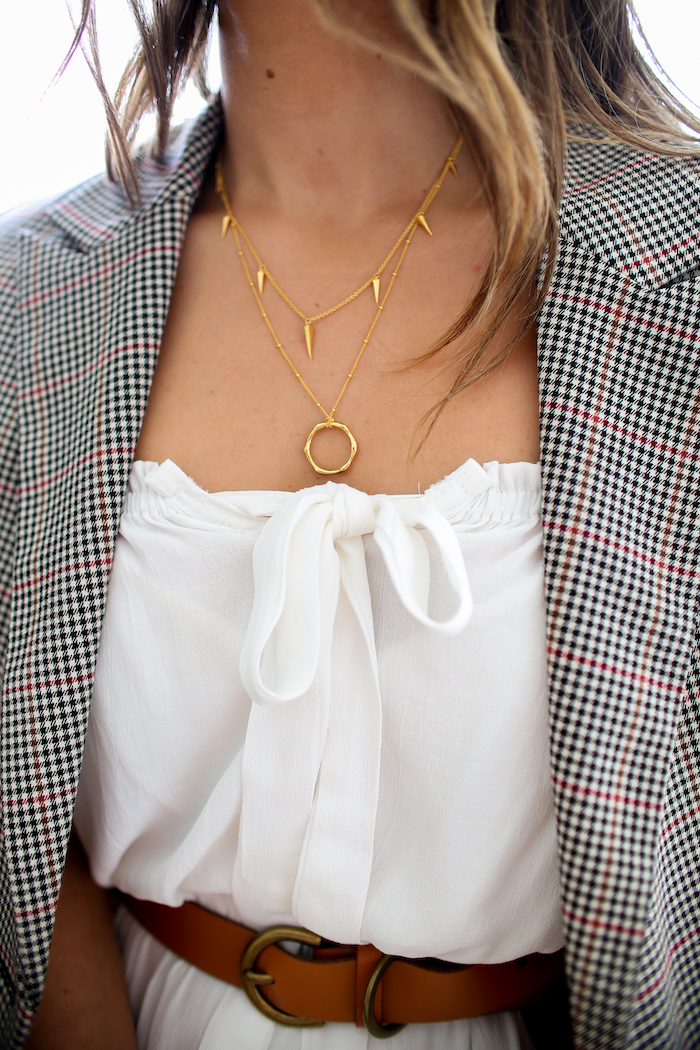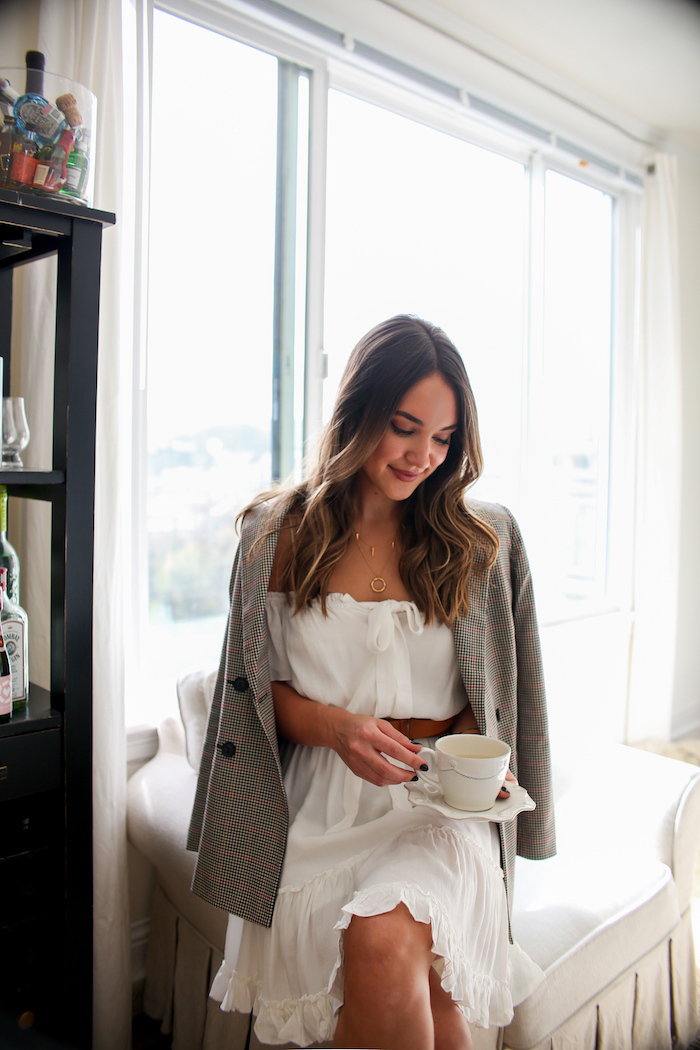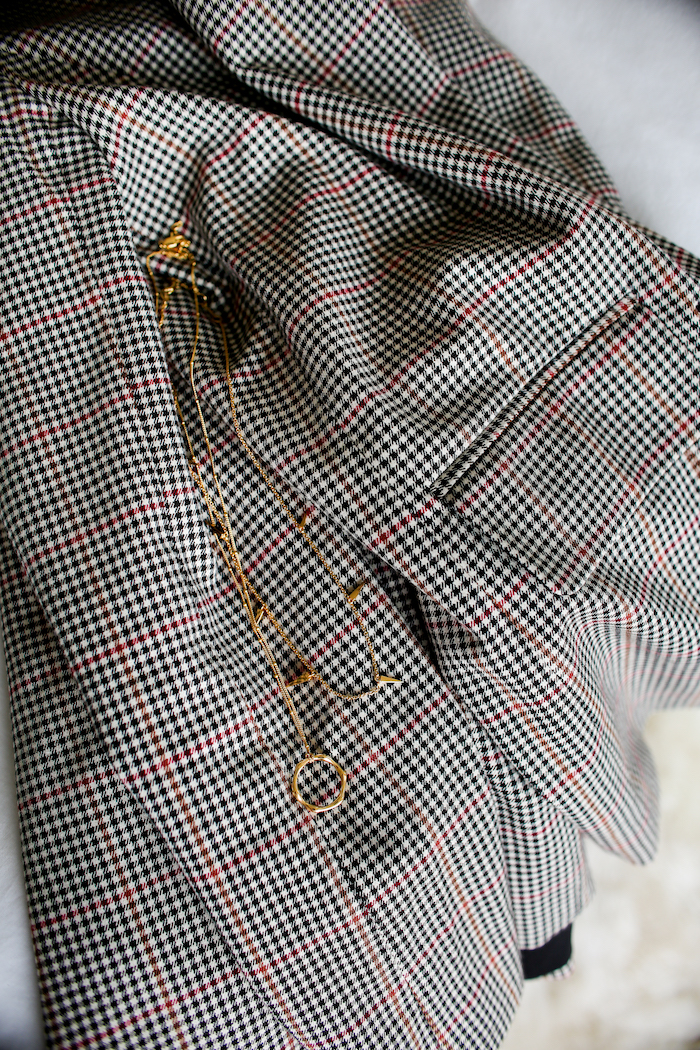 photos by Christian Barnes
molten necklace | spike necklace | similar blazer here, here and here | dress | boots | similar belt | cup & saucer
You can shop Missoma pieces by jewelry style or collection, and make your own unique layering story.
Are you necklace-obsessed right now? Or are you more of a stacked ring or earring person? I recently got my ears double pierced and I've been loving pairing different studs, ear cuffs and hoops. These might have to be on my Christmas wish list!
Thanks so much for reading and sharing – XO –
brought to you by Missoma