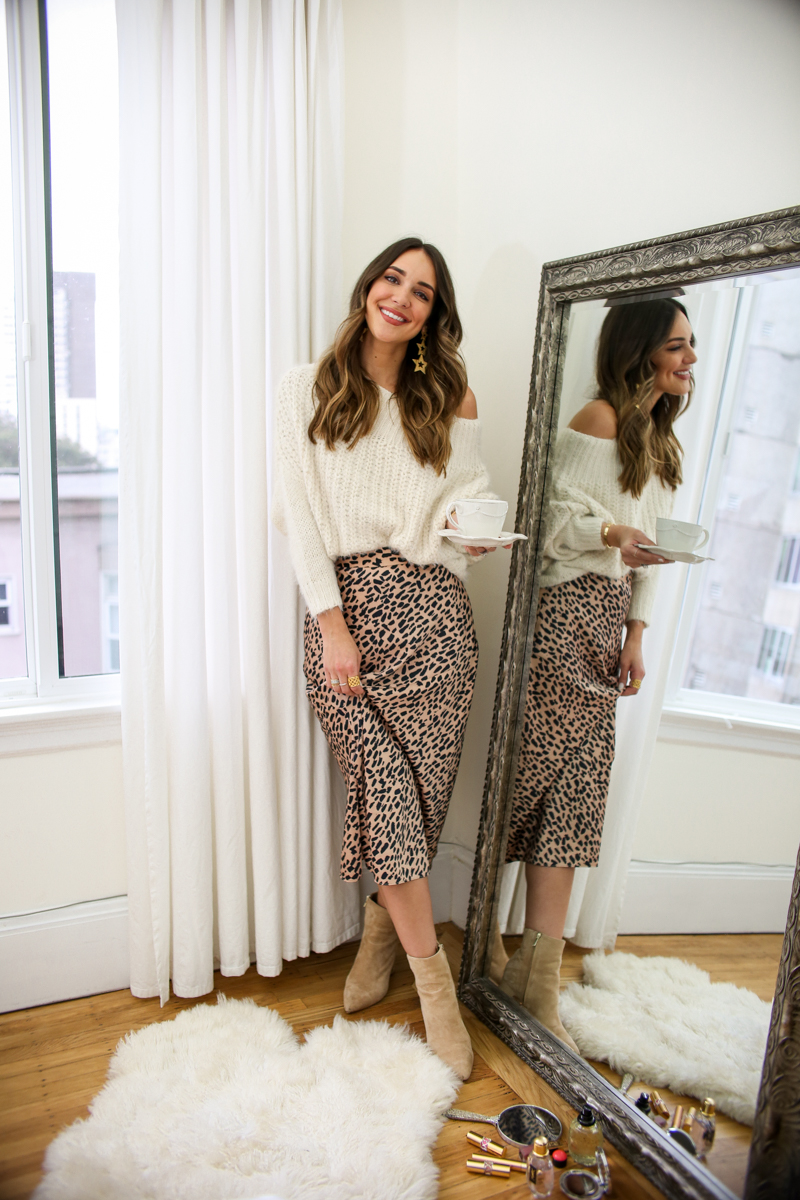 You guys have heard me chat about YSL products before (most recently here), and today we are taking a deeper dive into all things YSL Beauty at Nordstrom.
My first introduction into the brand was with their fragrances. Not only do they have gorgeous packaging and branding (no surprise there), but they also have the most lovely, feminine scents. They're crisp, fresh and ladylike – which is exactly what I would expect from this iconic brand.  My favorite would be this one.
I recently bought this lip stain in singular taupe and it continues to be one of my weekday favorites.  It's neutral, yet enough color to remind me I put in some effort, you know?  If you're a matte girl, you'll LOVE this matte stain.  If you prefer something lighter with shine, this oil-in-stick lipstick is just that, not to mention the most gorgeous packaging of any lipstick I've ever seen.  The shades I have are listed below – great for spring!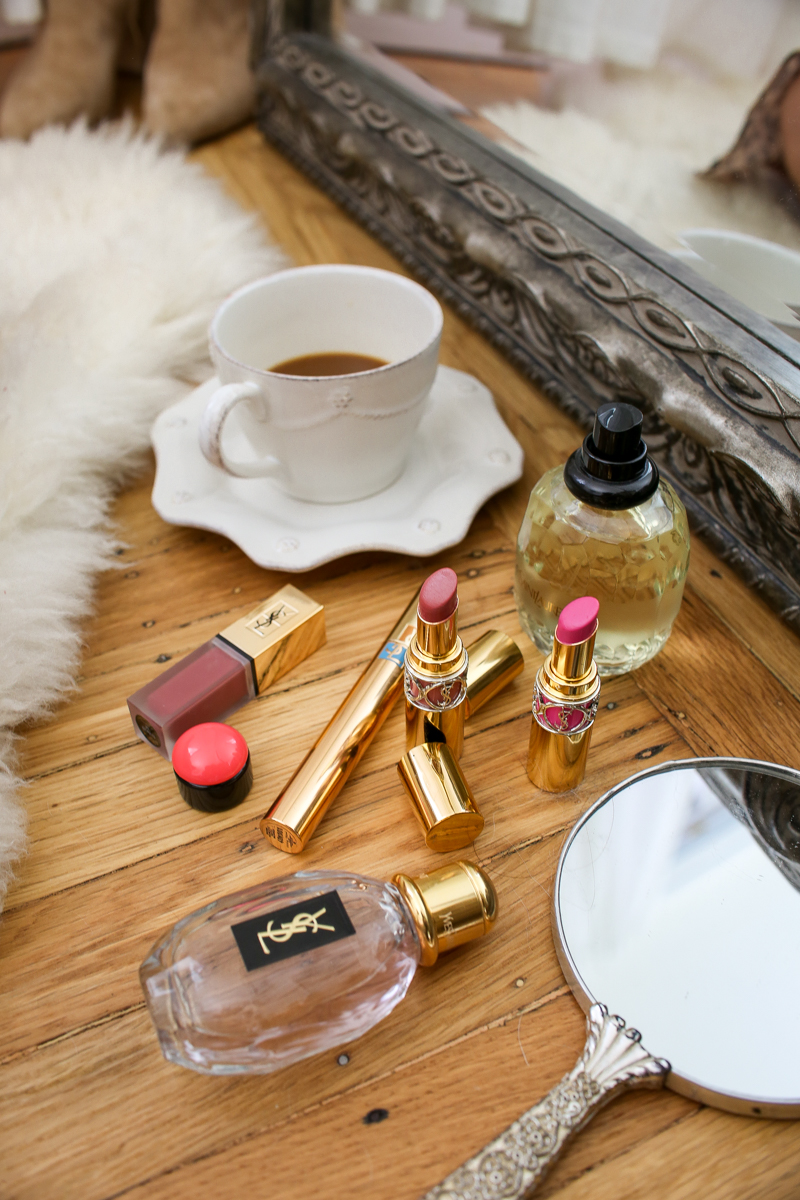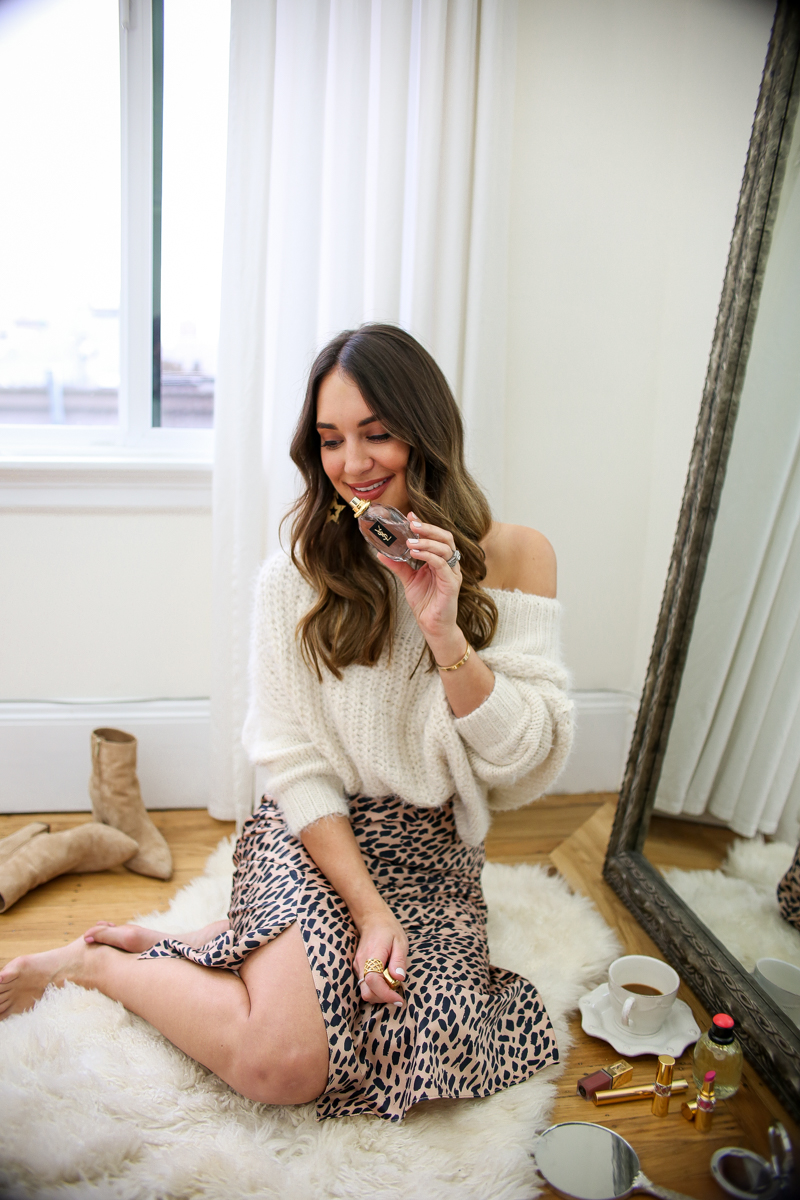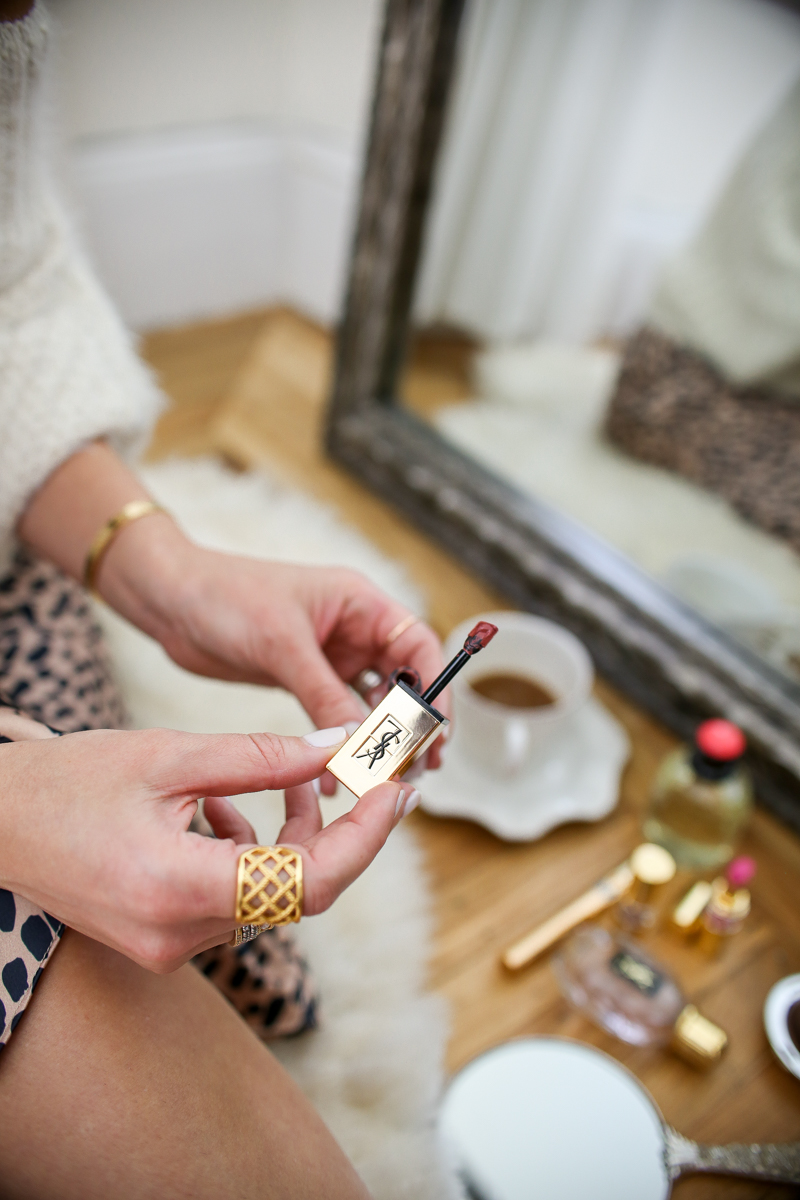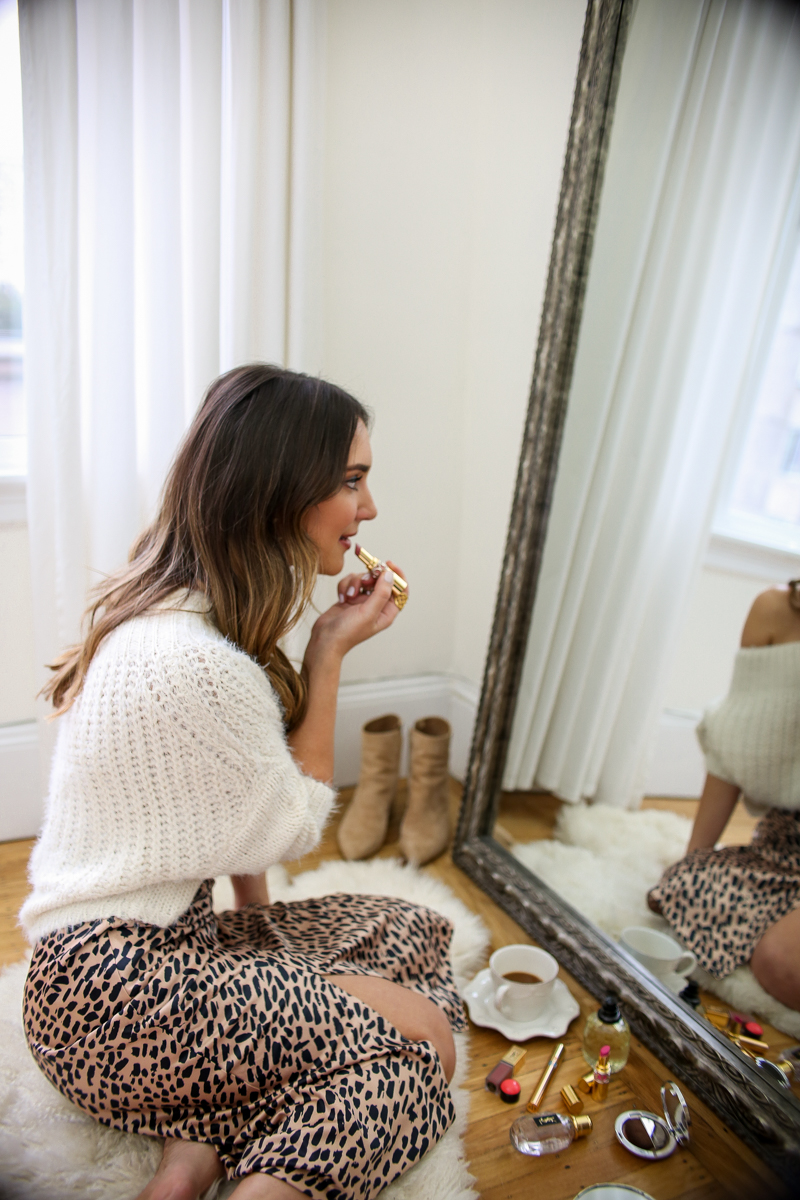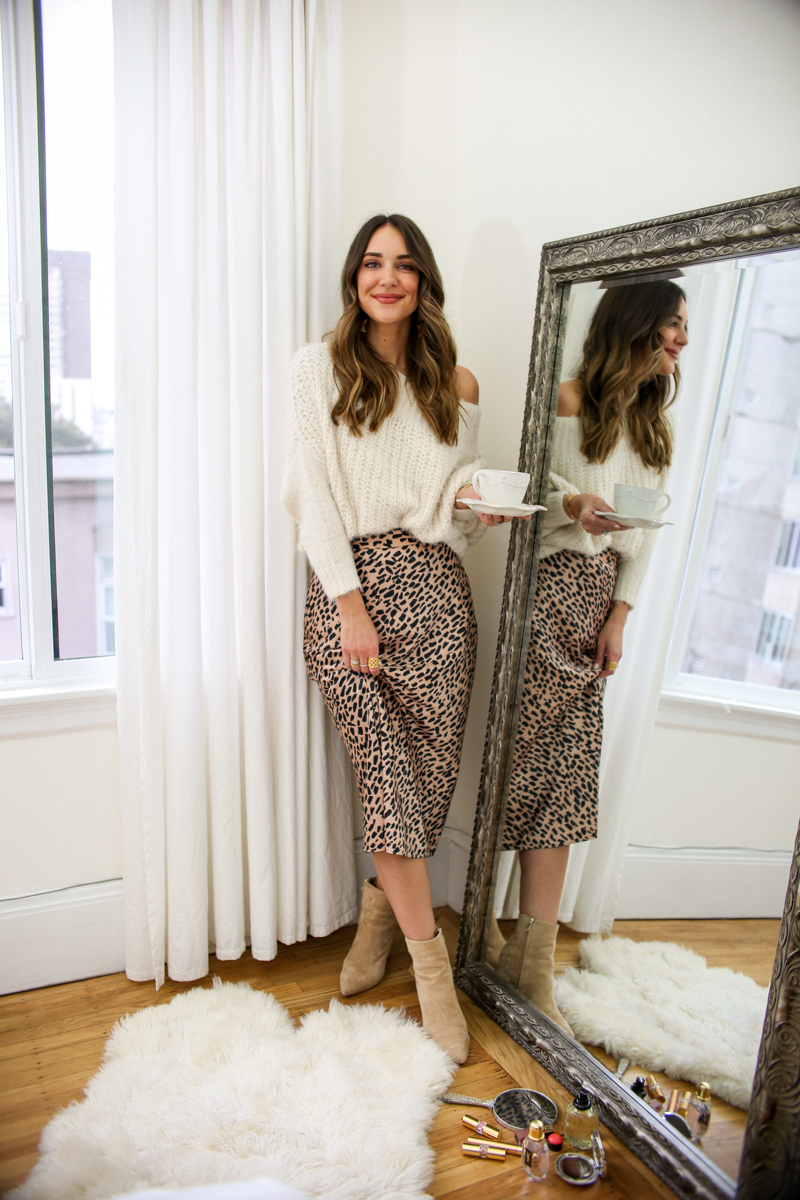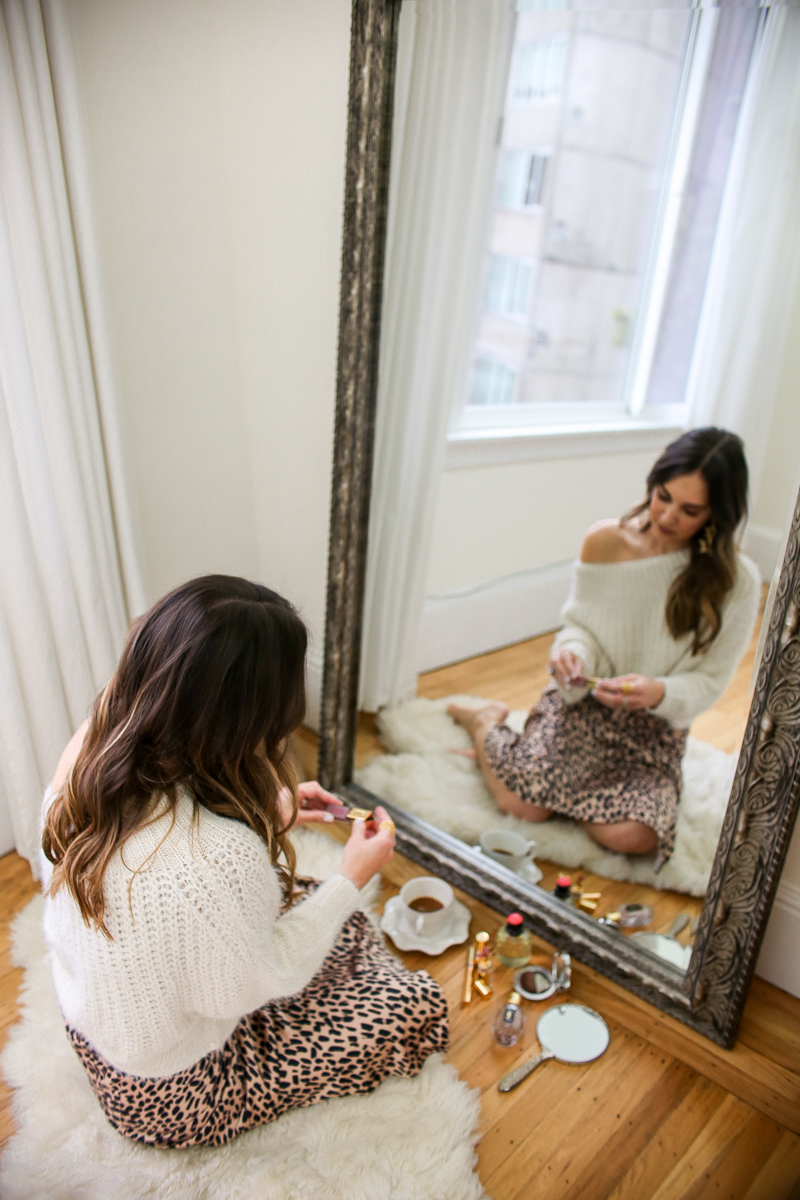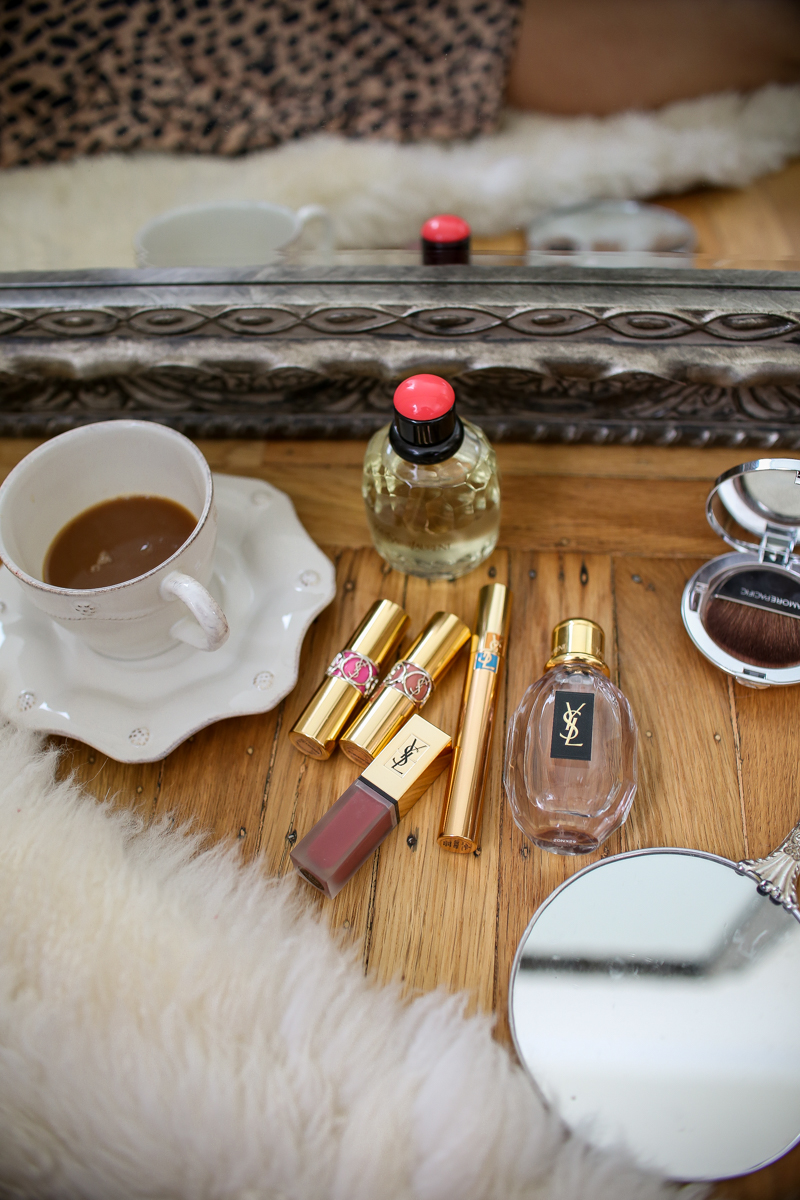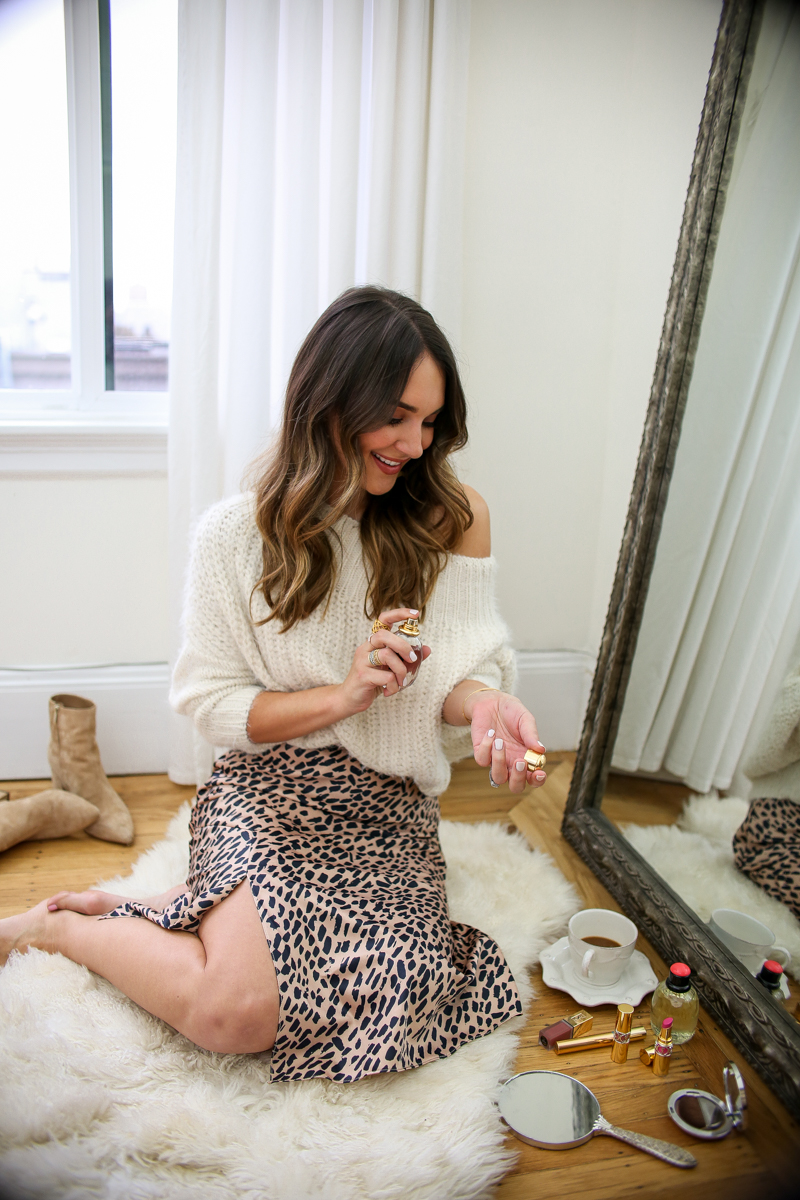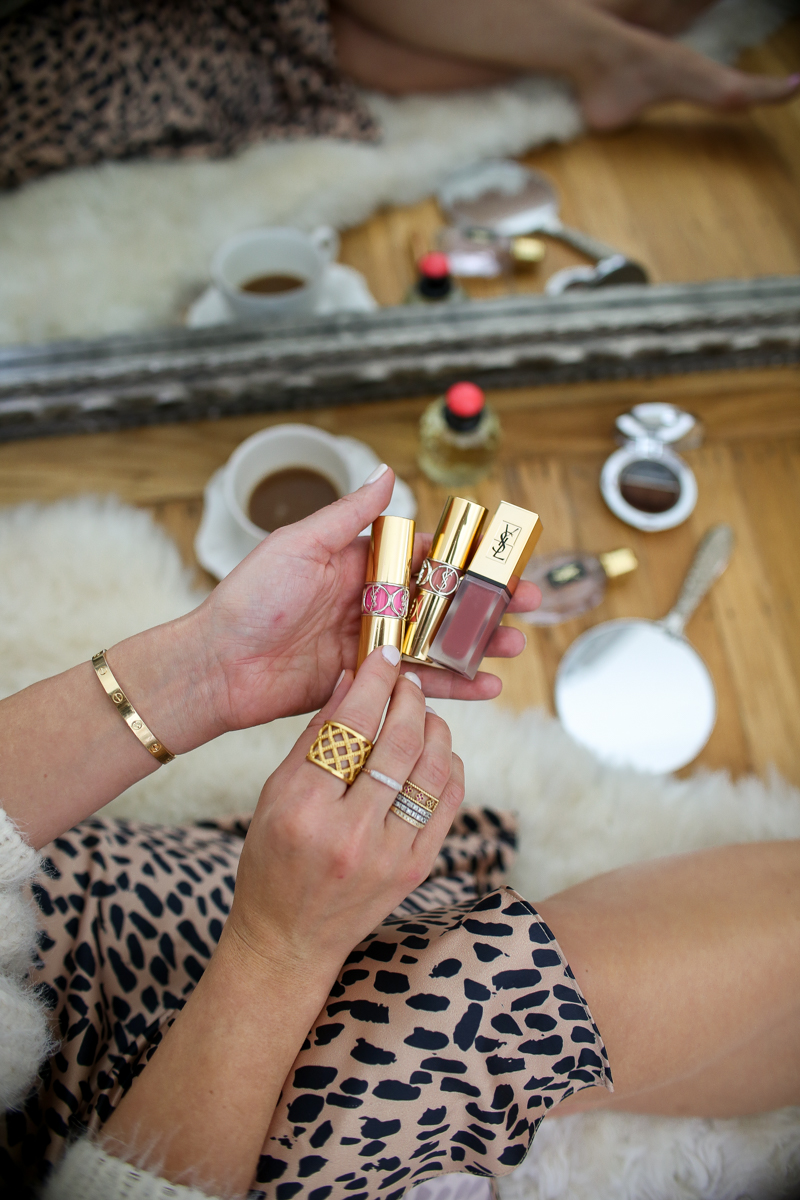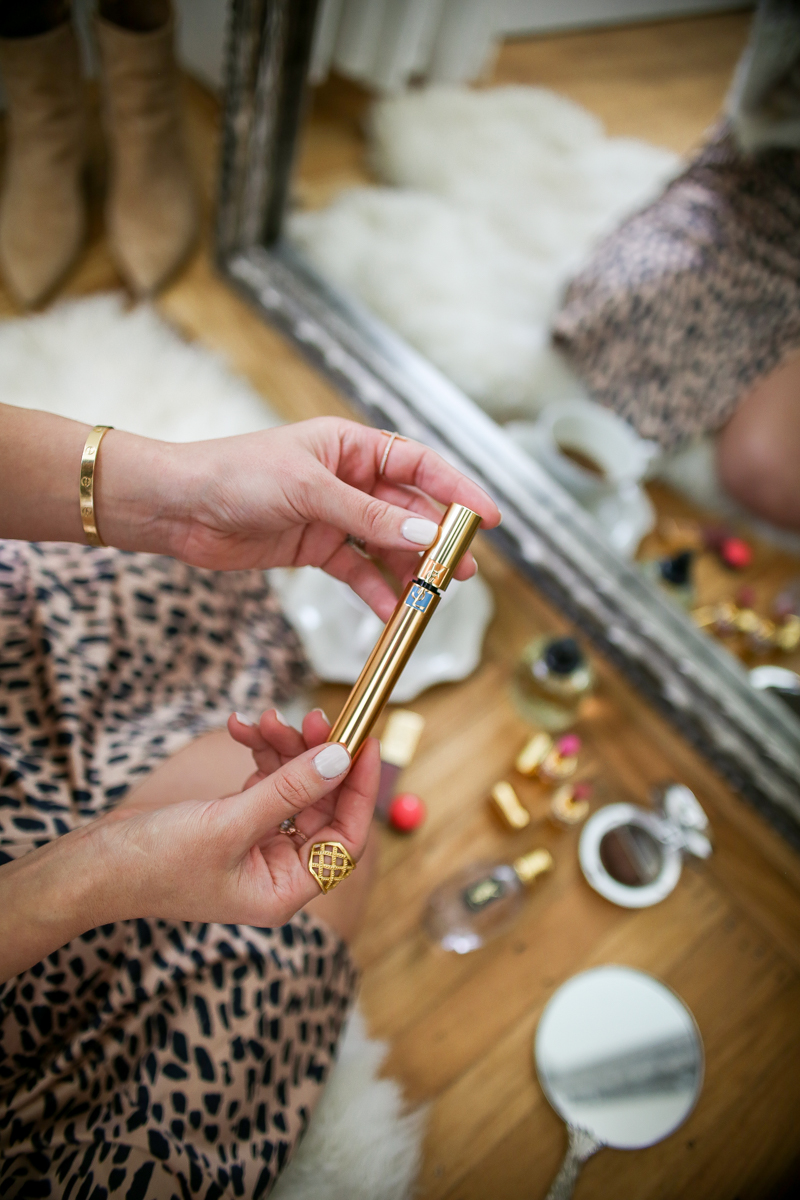 photos by Christian Barnes
similar skirt | similar sweater here and here | boots | shine oil-in-stick lipstick in 09 nude in private and 49 rose st. germain | liquid matte lip stain in #23 singular taupe  | faux cils mascara | Paris eau de toilette natural spray | Parisienne eau de parfum spray | similar mug | similar sheepskin rug here (40% off) and here
Have you ever worn anything from YSL Beauty? I'd love to hear which products you loved and why. You can check out Nordstrom's huge collection of their beauty products here.
Thank you so much for reading and sharing! XO –
brought to you by Nordstrom