I first heard about Elemis when I was staying in a London hotel and saw they carried their products.  After trying them, I pulled the whole "I'm taking all of these travel sized pieces with me," and so my love affair with the brand began.
I've mostly used their resurfacing pads, toner and face lotion (also love the SPF version here), and honestly have always loved everything I've tried.  When you read about the brand, you'll find they are the #1 luxury British skincare line, so I'm just late to the party.  So now that you know my backstory, today I'm so excited to share their new collection of Superfood Skincare!
These products are packed with goodness – rich in antioxidants, omega fatty acids, vitamins and minerals that nourish and moisturize the skin.  I love knowing the ingredients I put on my skin, after all, it's our biggest organ.  I know we all know that, but even just sitting and thinking on it, it's pretty wild what we put our skin through (thank God for sunless tanners, #amIright?).
You can learn all the science and details behind this collection here, and my favorite pieces from the collection below!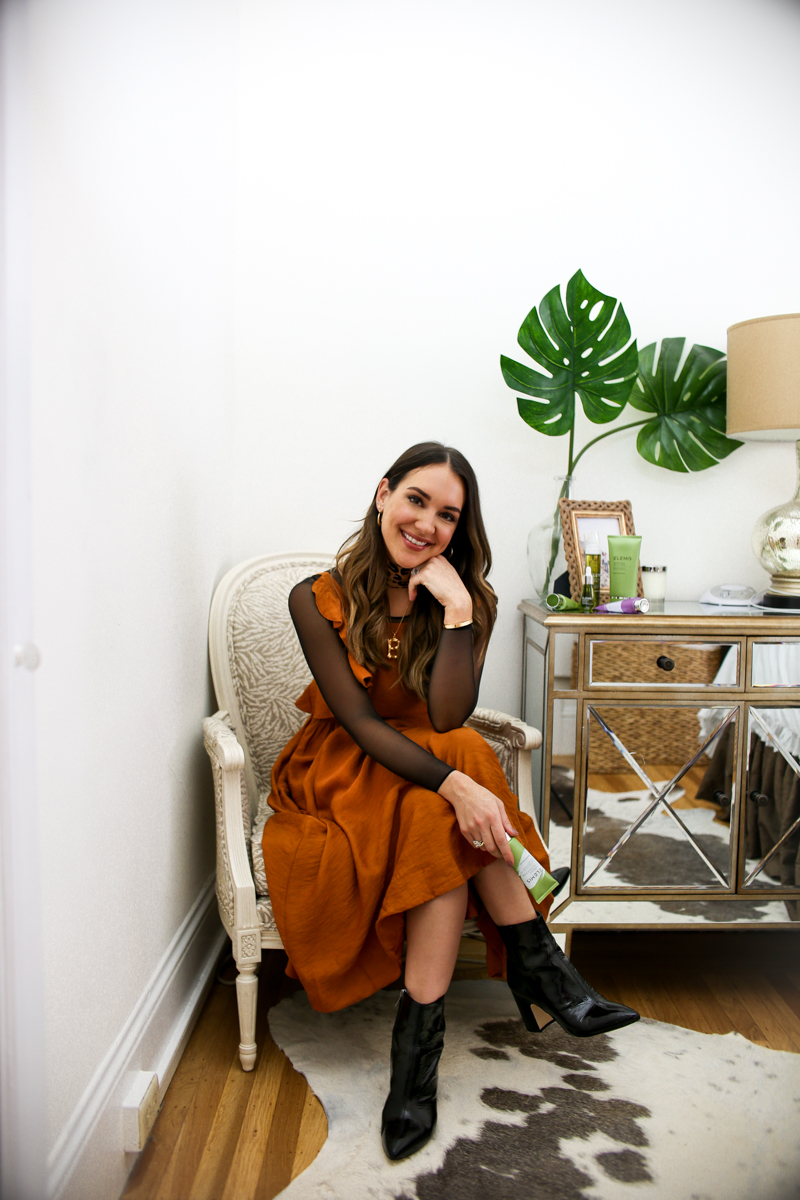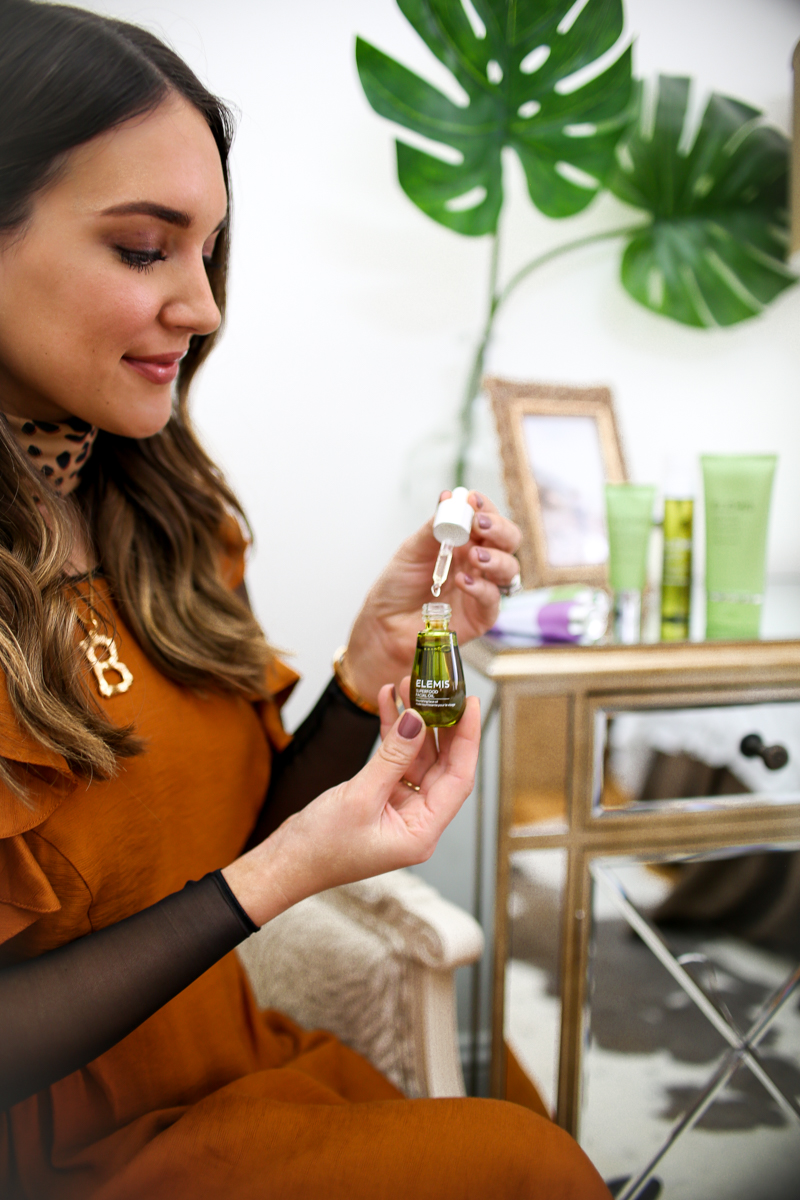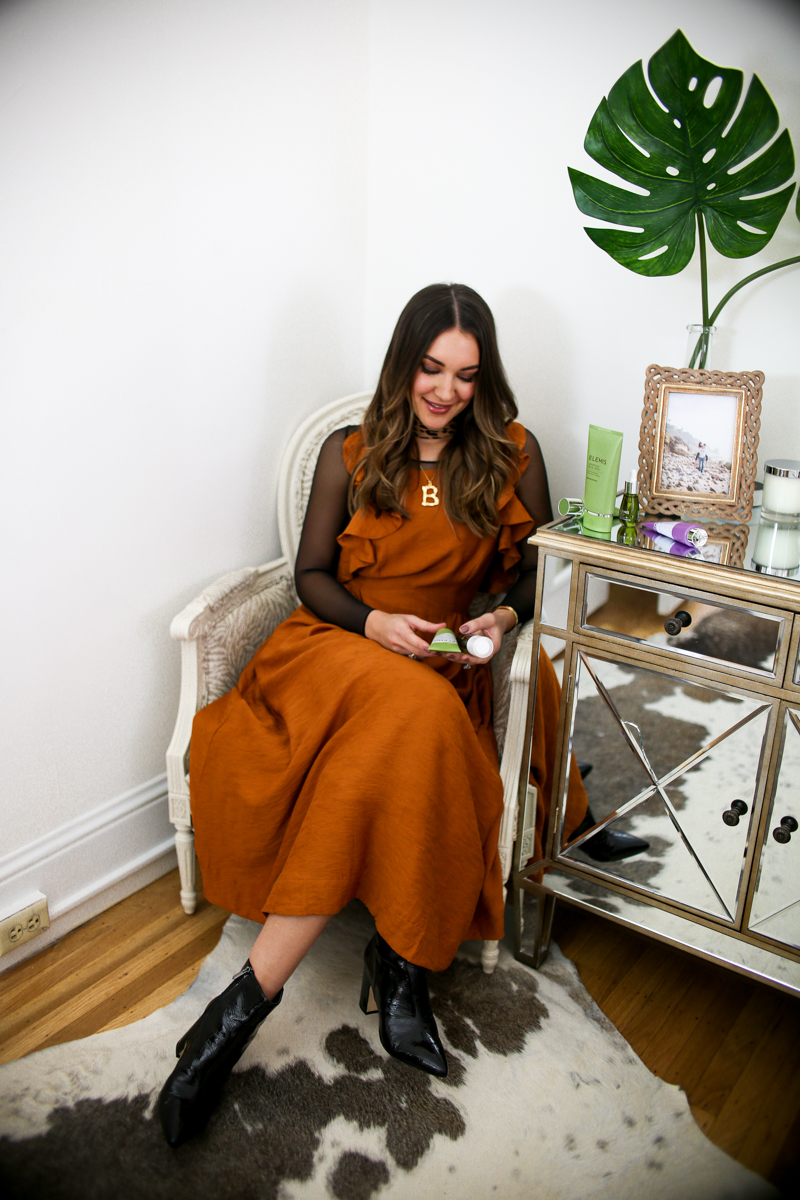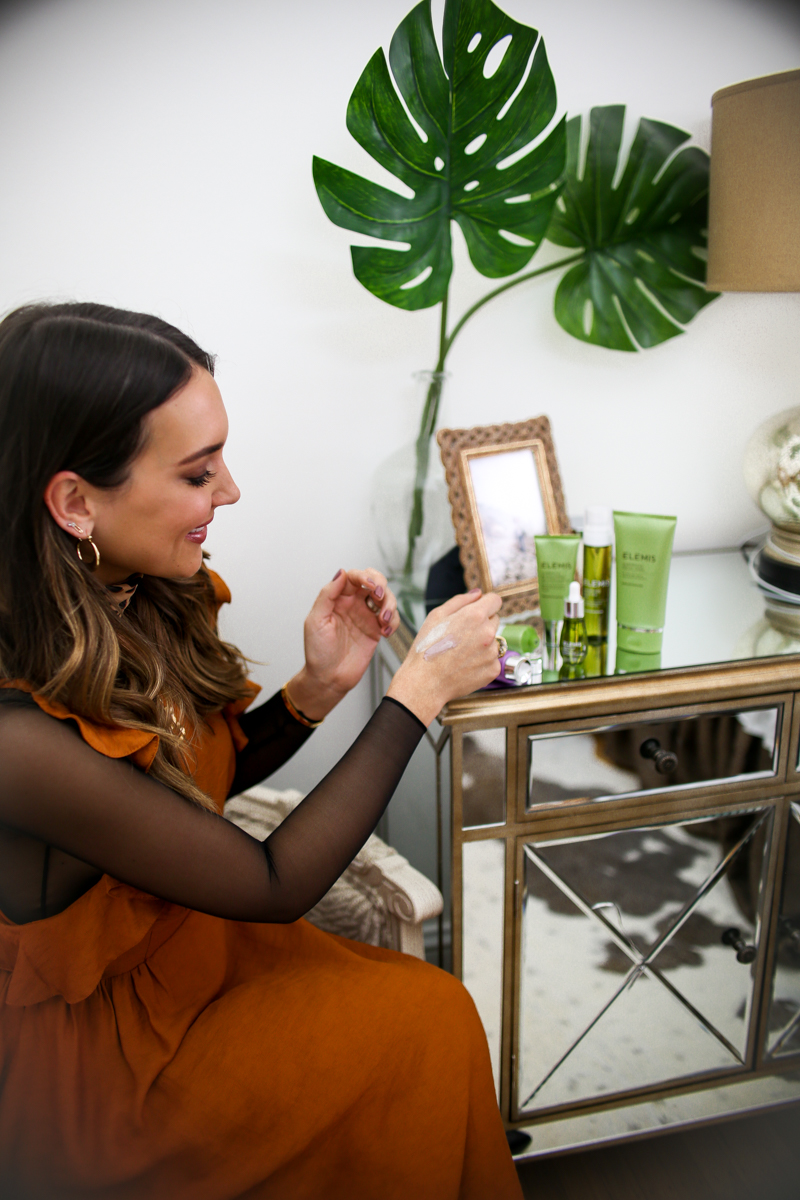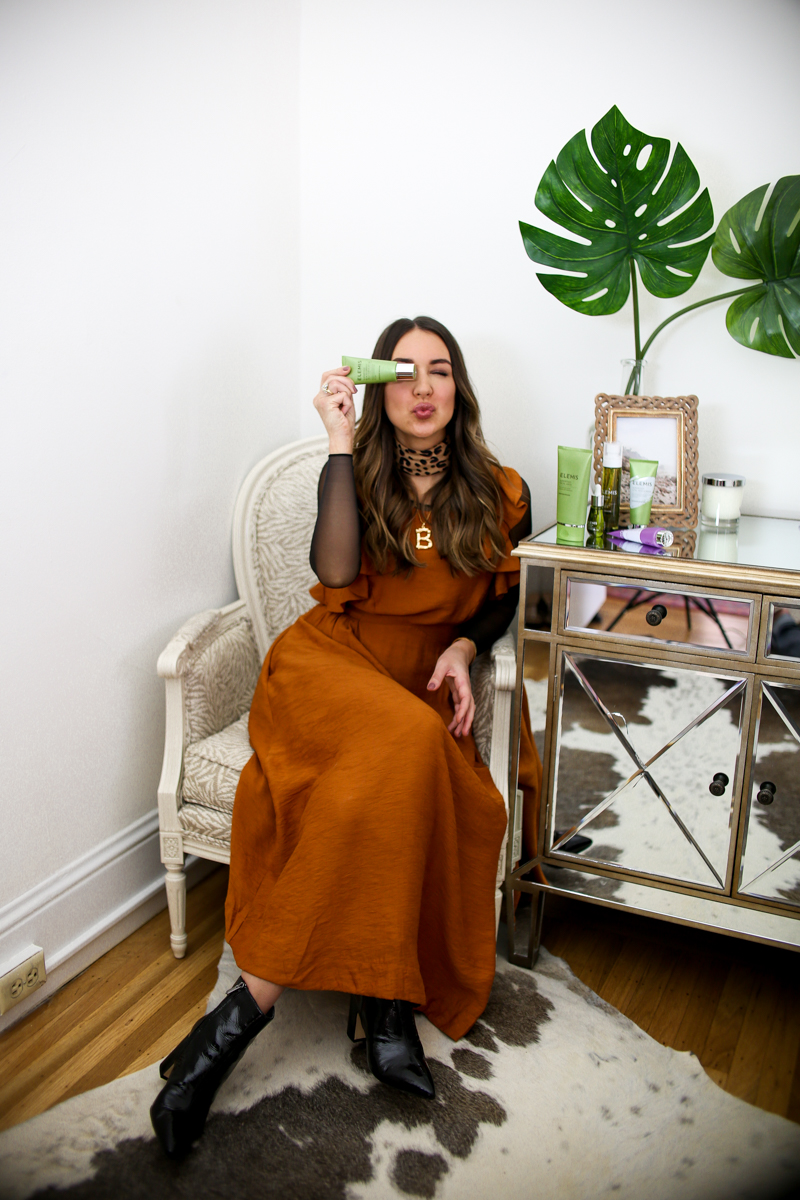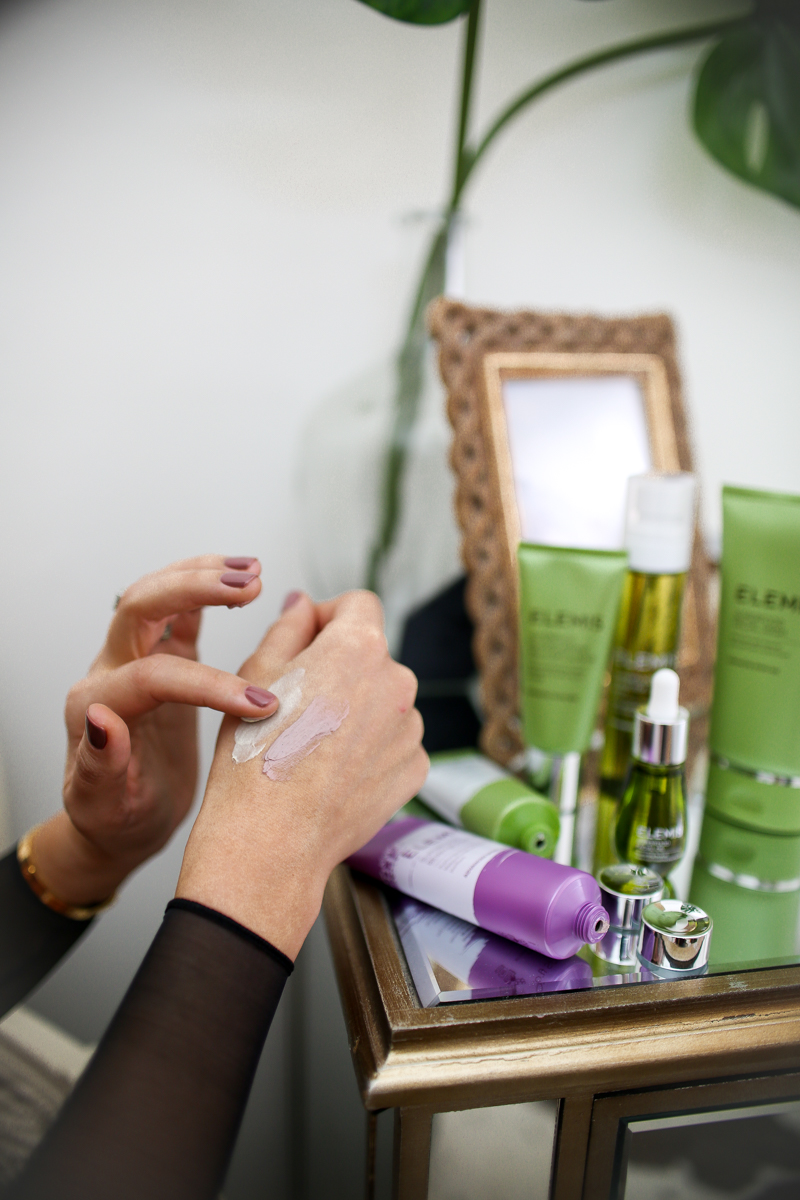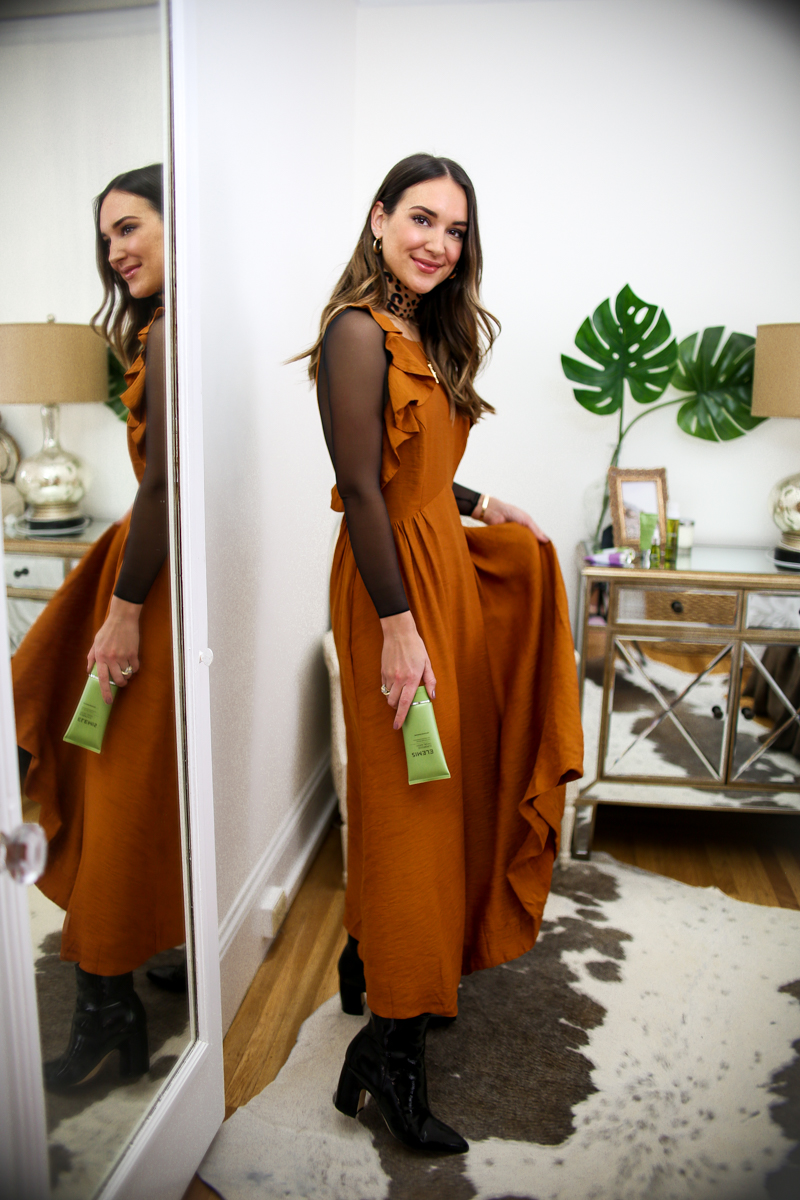 photos by Christian Barnes
Blackcurrant Jelly Exfoliator | Berry Boost Mask | Vital Veggie Mask | Kefir Tea Mist | Facial Oil | Facial Wash
So let's talk about my personal favorites!  I love the Superfood Berry Boost Mask because it helps control oil and mattify the T-Zone, which I definitely need.  I also love love love a facial oil, and this one is really lightweight and highly concentrated with plant-based nutrients… not to mention it's casually one three awards. Just sayin'.
AND you can get 15% off your order right now with the code 15SUPERFOOD. So be sure to take advantage of that!
Have you ever heard of or tried Elemis? And if you have, I'd love to hear which products are your favorite!
Thanks so much for reading, and you can find more beauty-related posts here. XO –
brought to you by Elemis