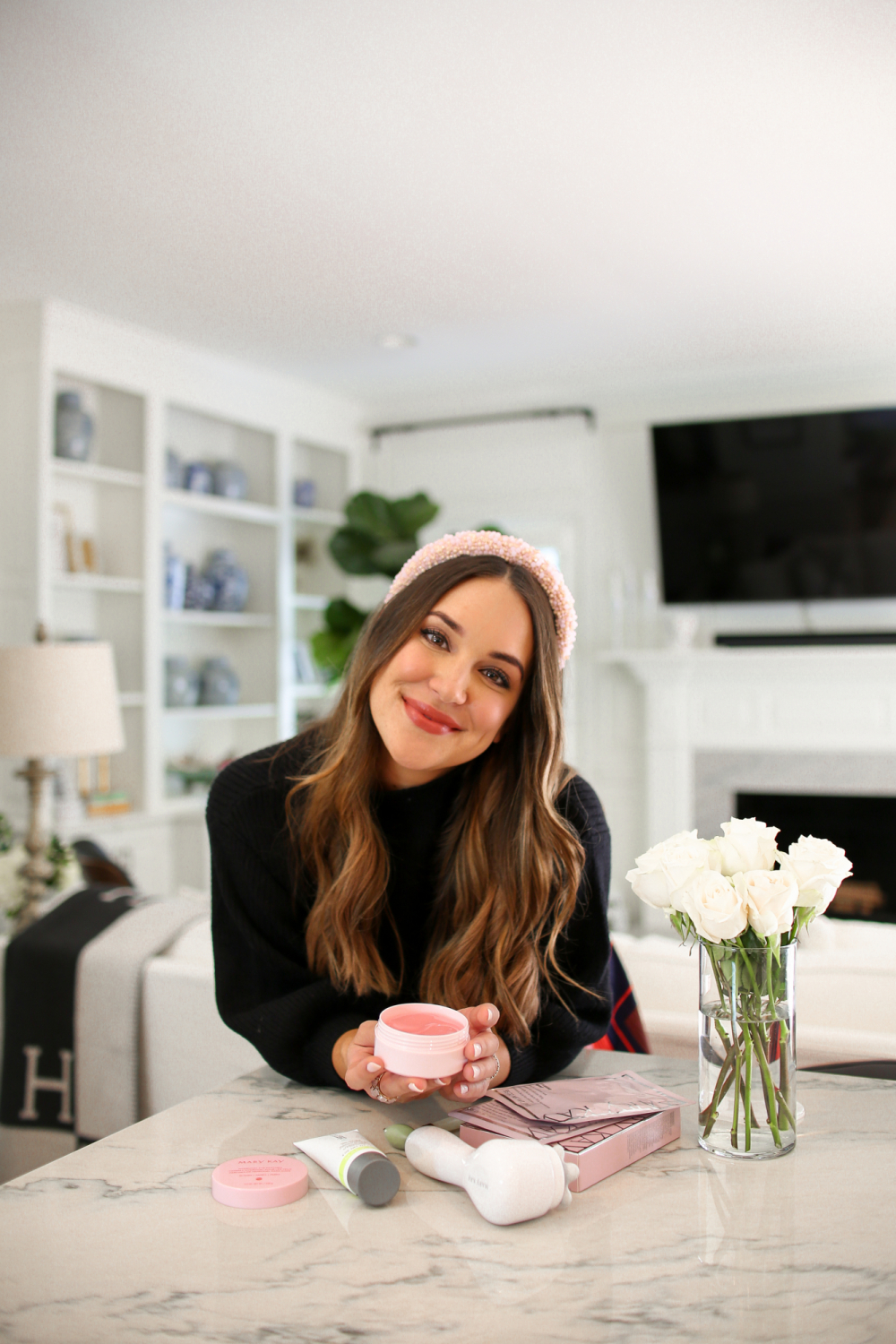 The weather has changed, your skin feels dry and you want to stay inside cozied up by the fire… so it's the perfect time to give your skin some extra TLC!  
Today I want to talk about five products that will do just that – give your skin a little extra va va voom.  You might wonder, "why is she talking about skincare in her kitchen?" It's because 3 of these 5 products I would actually recommend keeping in your refrigerator.
1.  Mary Kay Hydrogel Eye Patches
These are a new product from Mary Kay, and I'd recommend keeping them in the refrigerator!  I will pull them out on the mornings when I have photos to take or somewhere I have to be that requires attempting to look my best.  They feel amazing, and even though the directions may say to leave on for 20 minutes… I literally leave them on for as long as I can.
2.  Mary Kay TimeWise Repair Lifting Bio-Cellulose Mask
Another item I'd keep in the refrigerator.  I just slip in one mask at a time and once I've used it, I'll replace it with another.  Talk about de-puffing when it's cold… magic!
3.  Jade Roller
The third item I'd keep cold!  During my third trimester I've been using this little roller nearly every day, especially on shoot days.  I've felt so much "puffier" than usual lately.  I will put 5-6 drops of the Mary Kay Naturally Nourishing Oil (discussed further in this blog post), and then use my cold jade roller to help massage the oil into my skin.
I also like to put one of the sheet masks on and then use the jade roller on top of the mask.  Or even once I take off the Hydrogel Eye Patches to really get that product into my skin!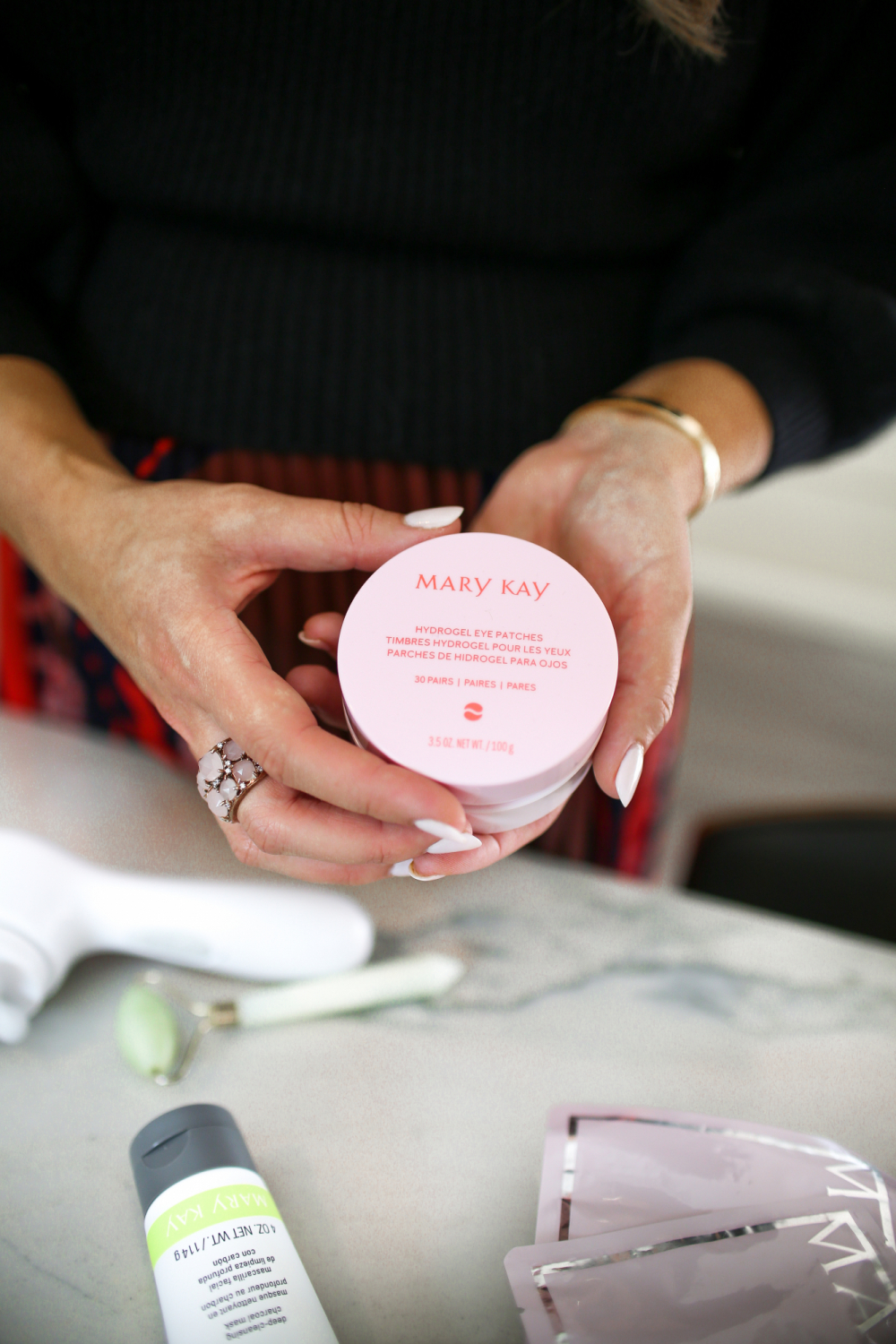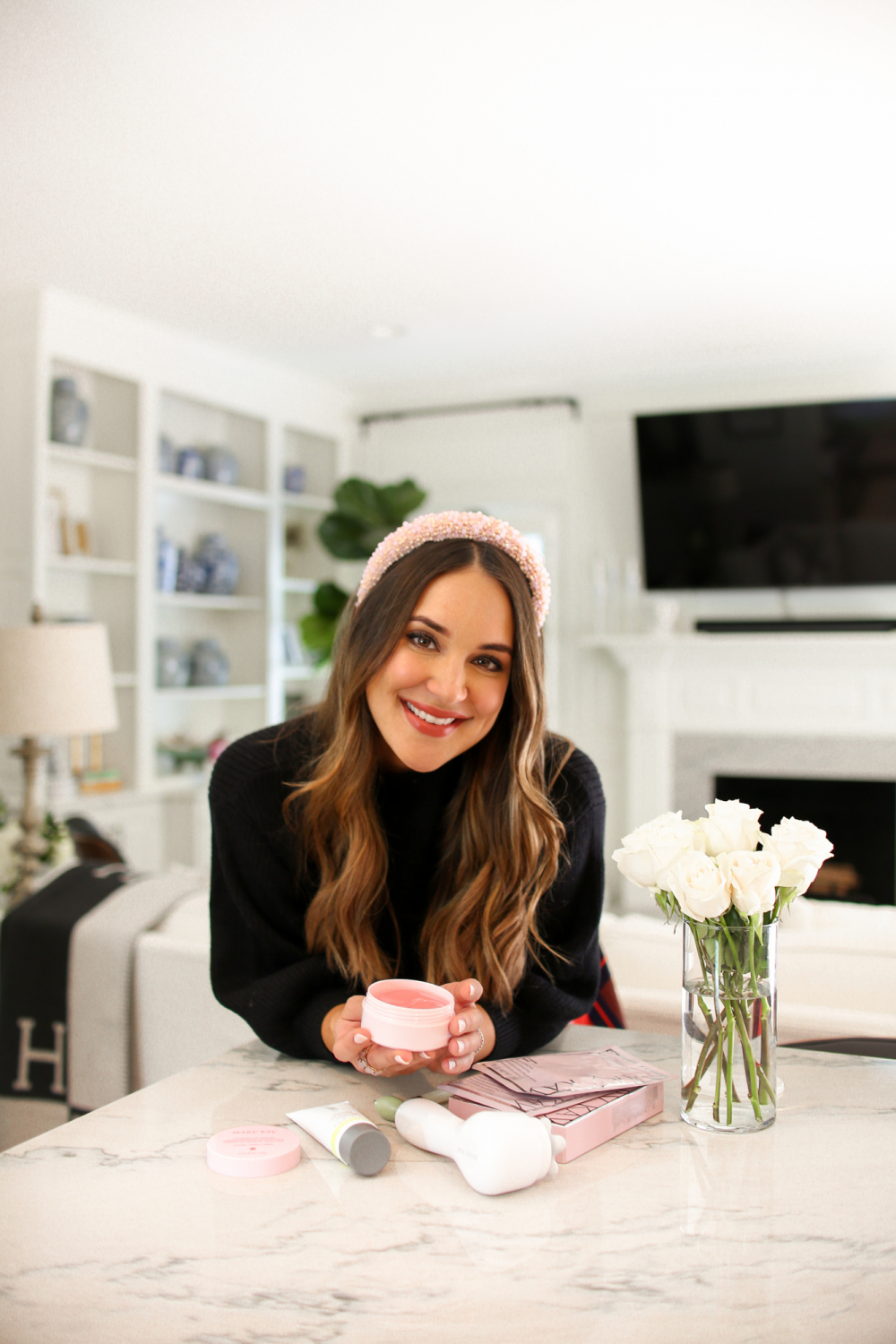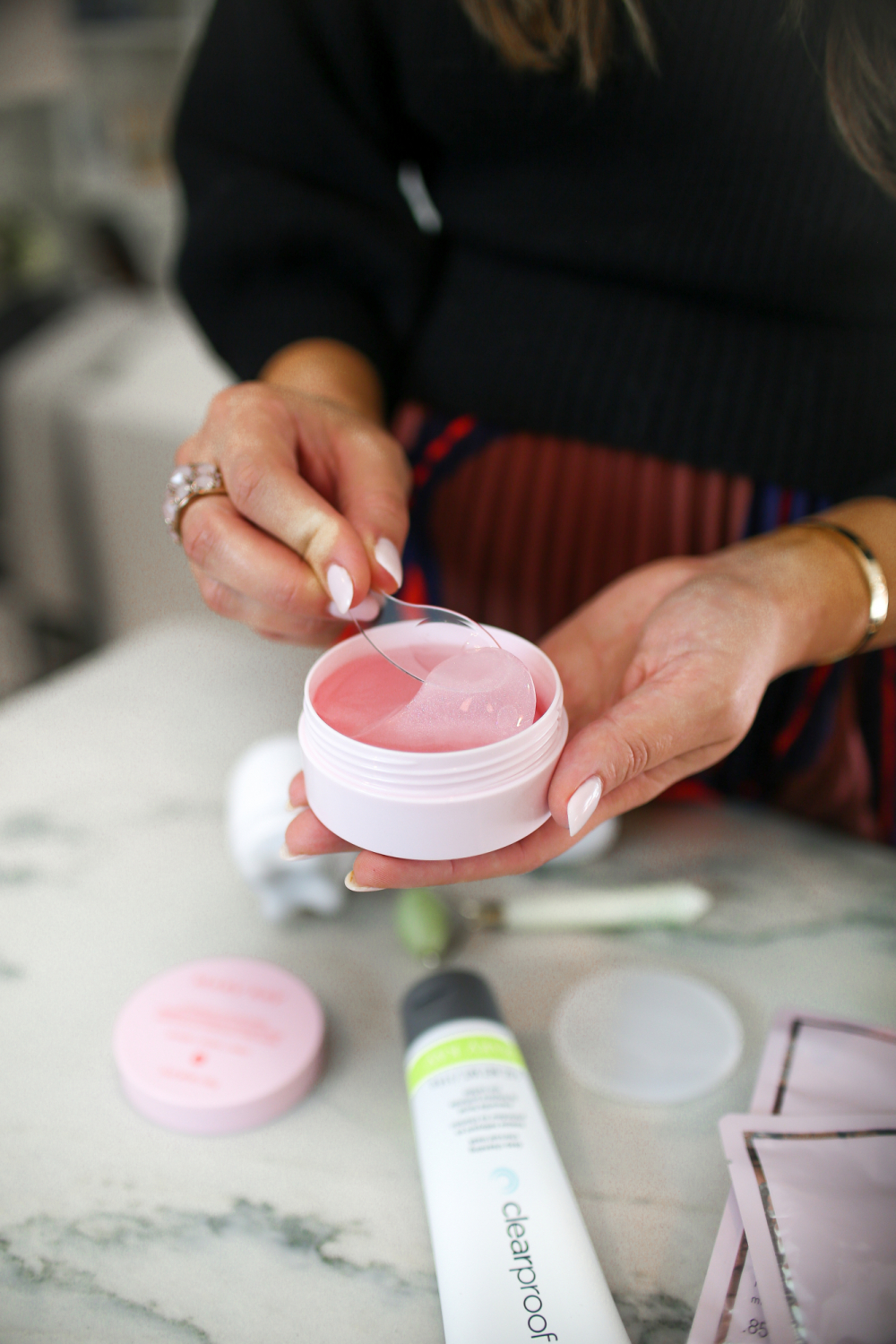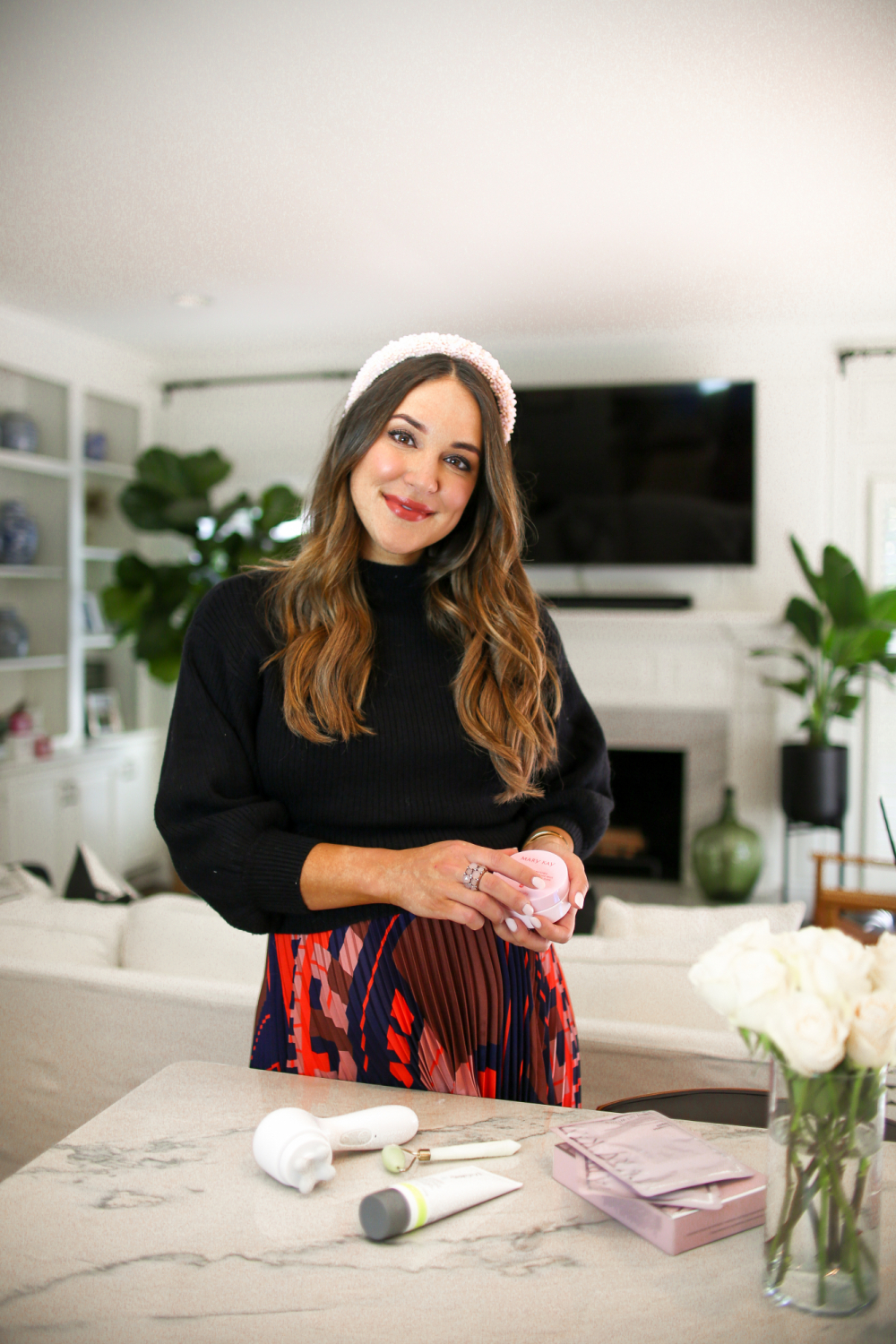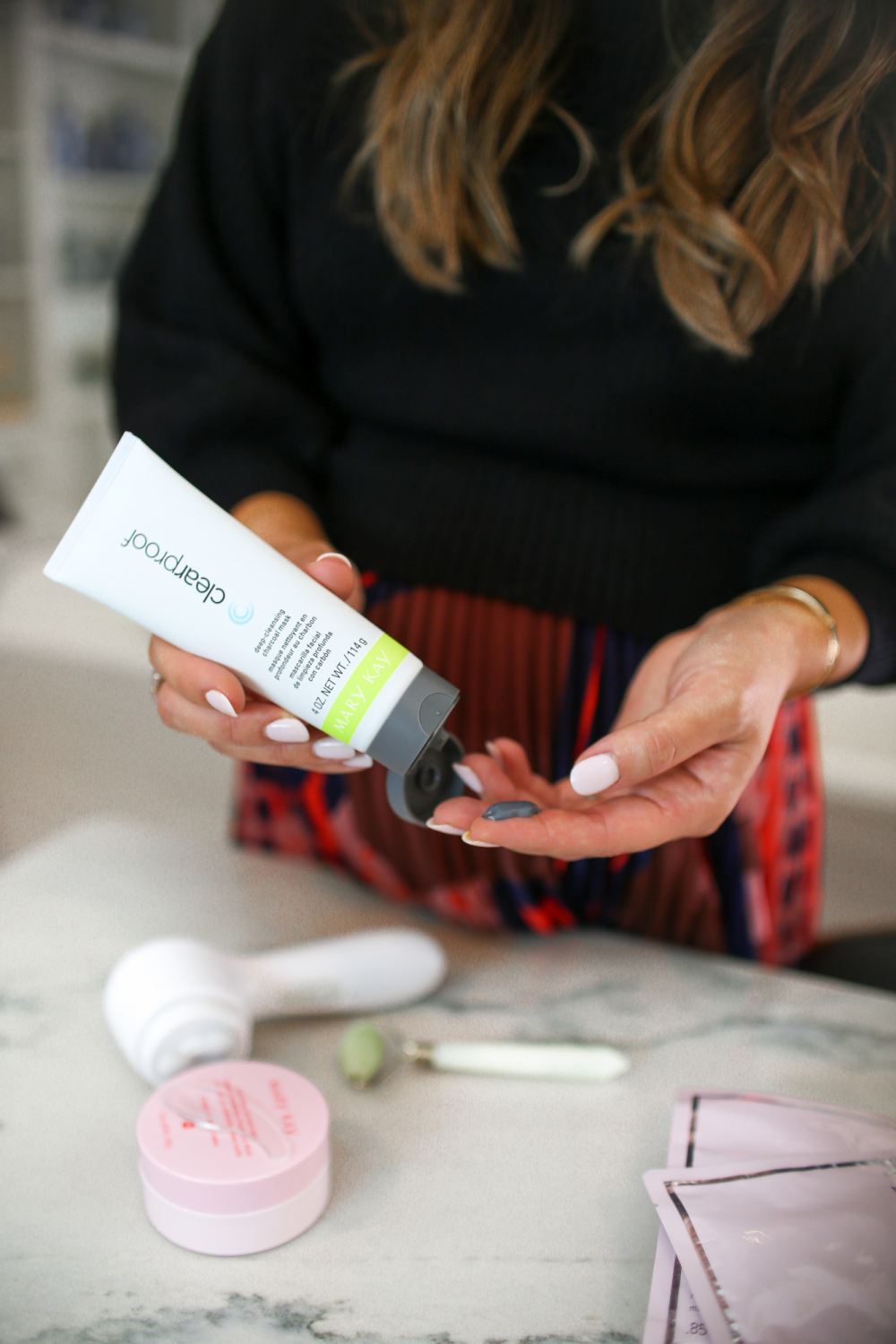 4.  Mary Kay ClearProof Deep-Cleansing Charcoal Mask
If you want to really get in there with a face mask, this is your guy.  This is the pore cleanser, the deep-cleansing magic man that you can honestly share with your significant other.  Even the packaging looks gender neutral so why not have a double date face mask and holiday movie watching party? If so, please invite me over because I'd like to get in on that.
5.  Mary Kay Skinvigorate Sonic Skin Care System 
You can absolutely use this device as is for a really deep clean.  I will actually sometimes take mine in the shower with me! Or I like to switch to the Facial Massage Head attachment.  I will use it after a face oil.  You can also use this after you take off your sheet mask to further massage the moisture from the mask into your skin.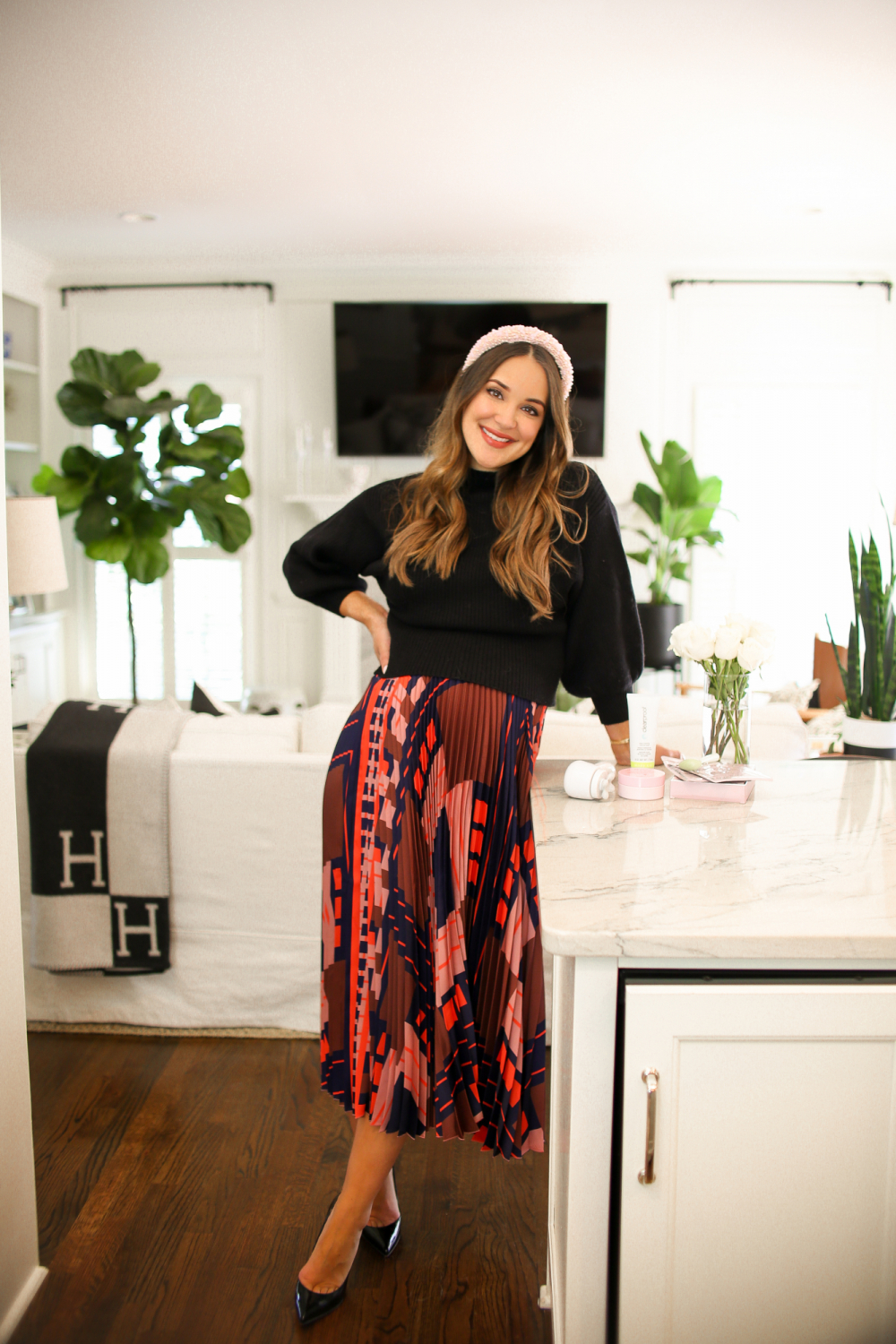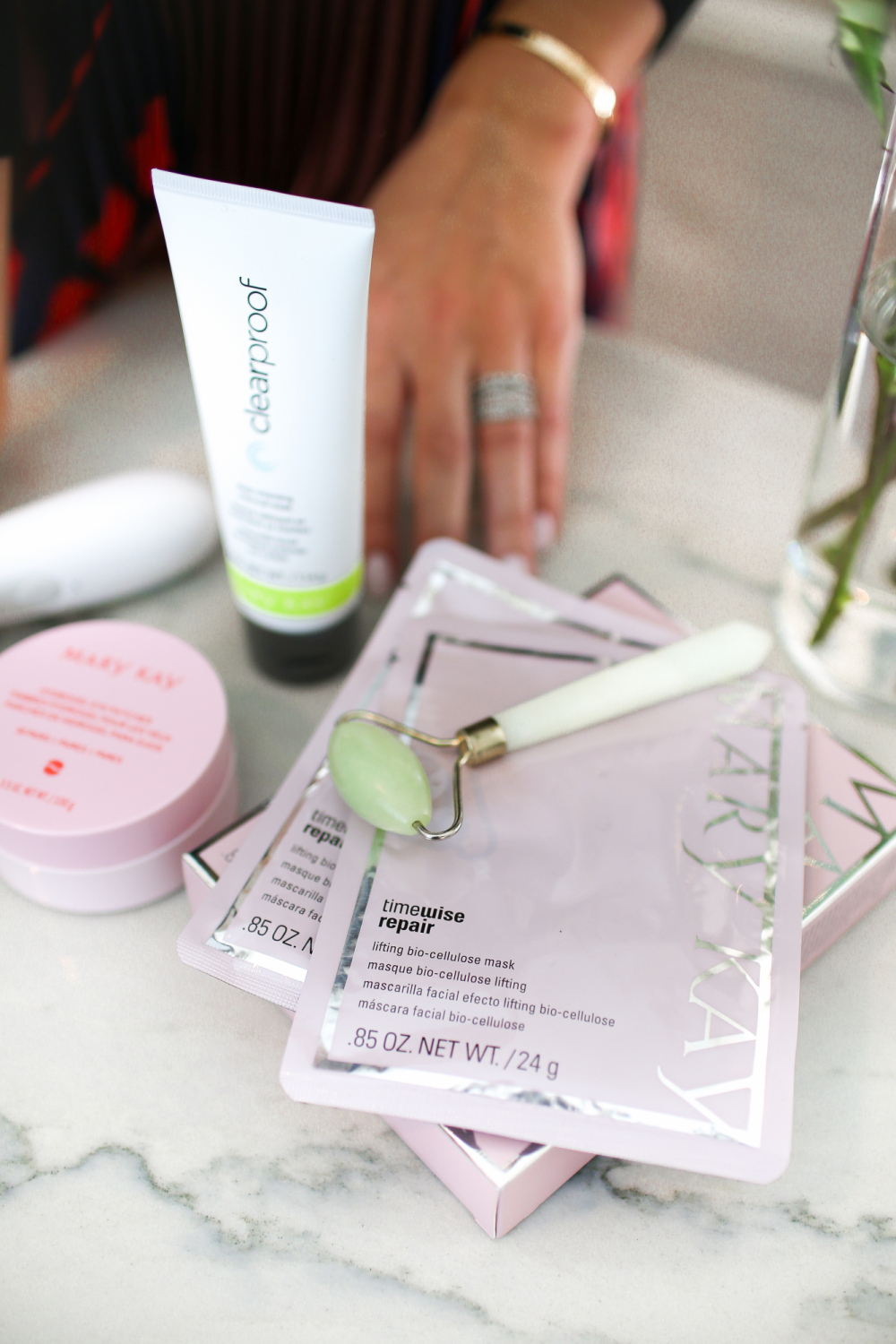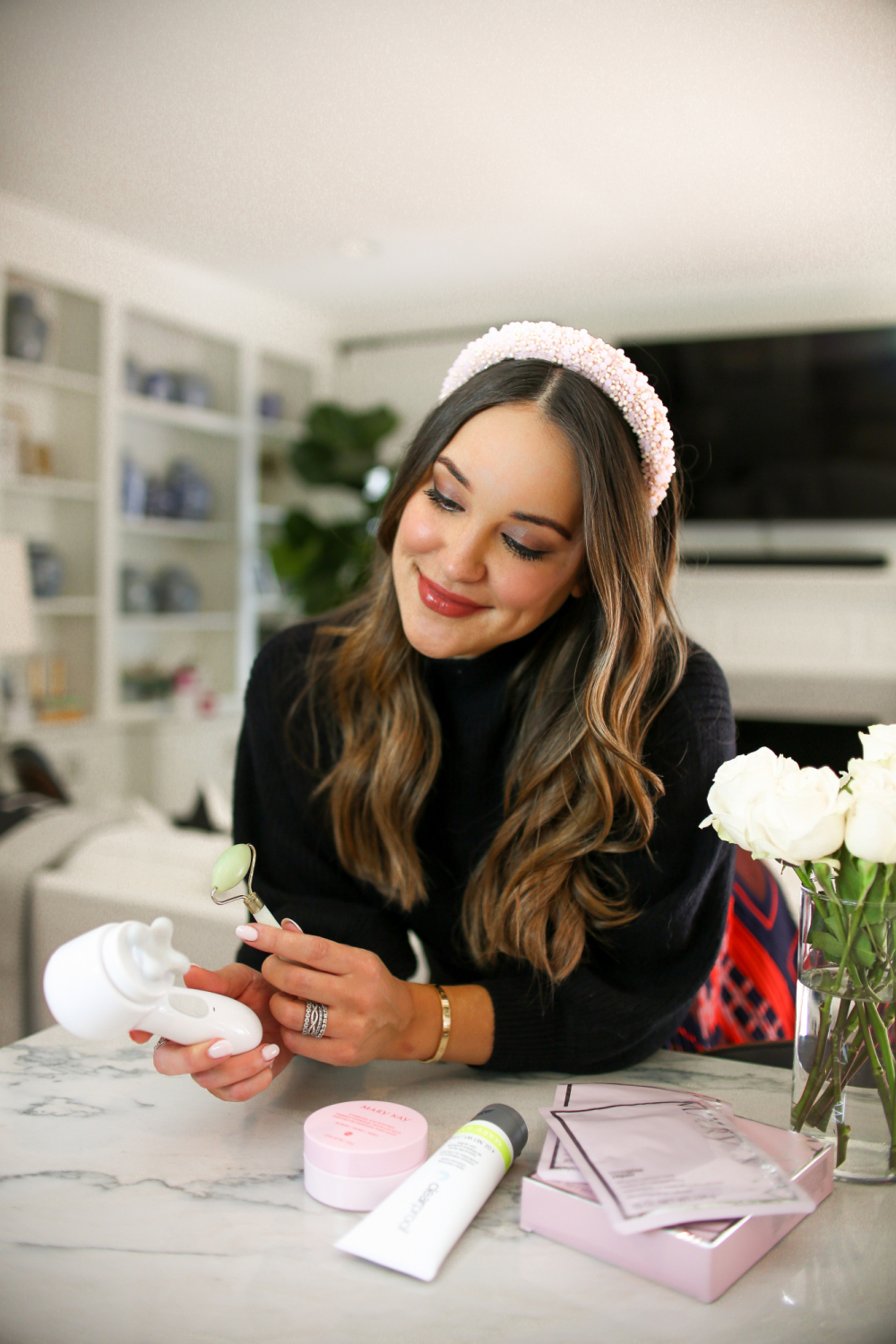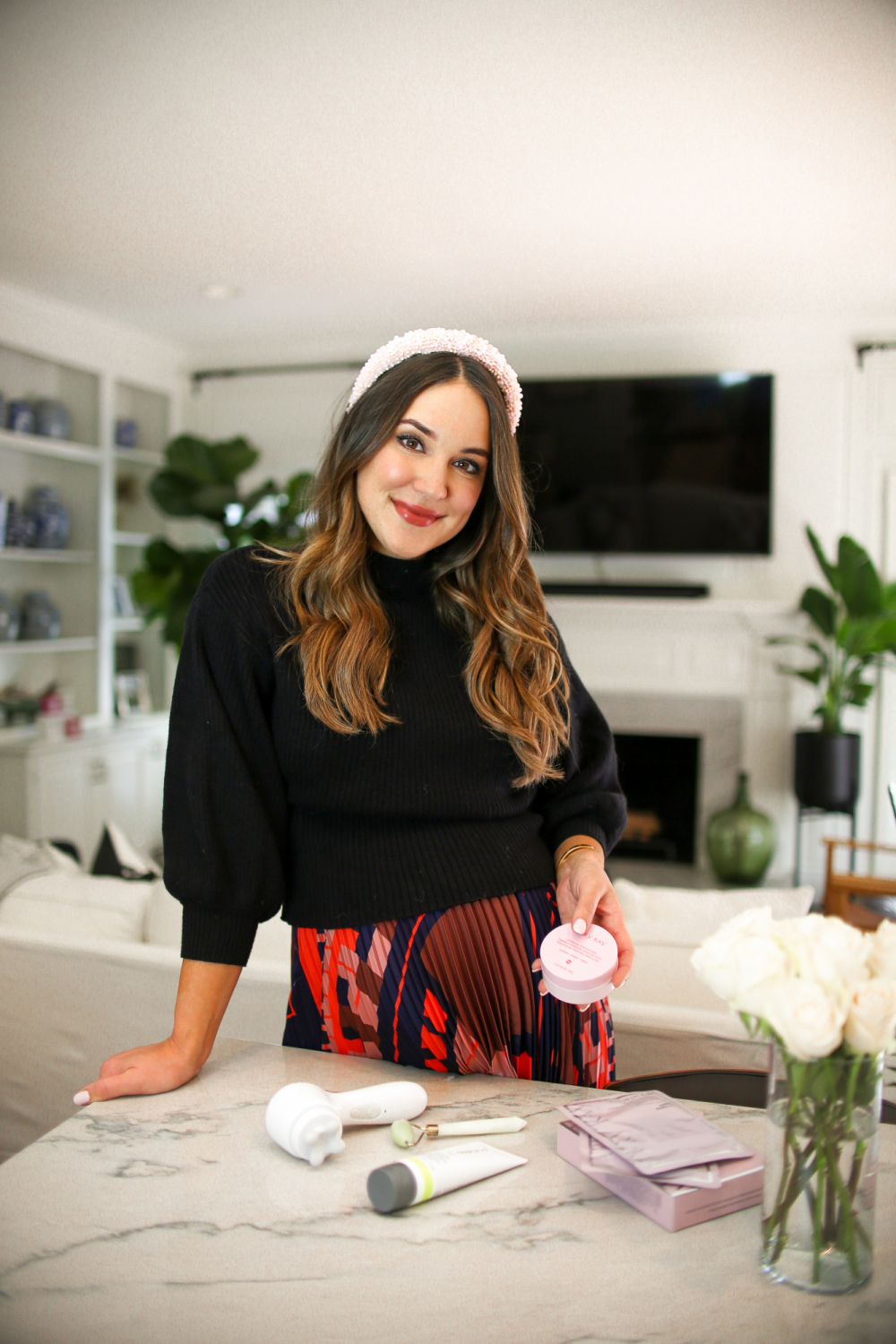 photos by Christian Barnes
headband | sweater | skirt (sold out), also love this one, this one and this one | heels
Thank you so much for reading – XO –
brought to you by Mary Kay