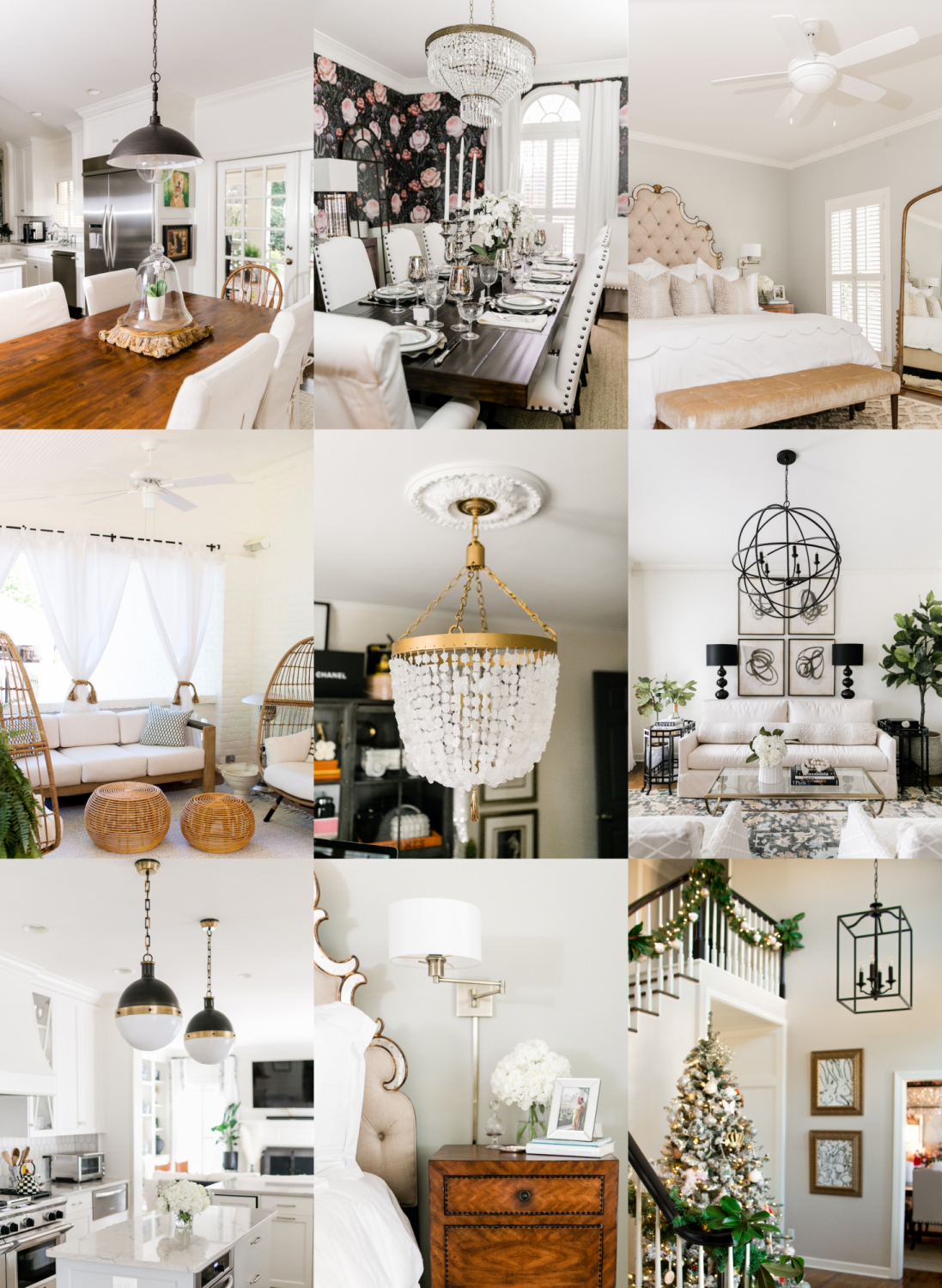 Light fixtures – I know, I know… it can be so hard to choose!  While I'm by no means an expert and did run most of these choices by a local interior designer, I definitely learned a few things when choosing fixtures for our Georgia home.
When we moved in, three rooms had no light fixtures and the outdoor patio fans weren't in great shape.  I could only live so long with a single lightbulb in the ceiling of these rooms, so I found some clean and simple light fixtures and fans from Craftmade.  In other rooms, we made some major chandelier statements!
I'm going to break down the fixtures room by room and why we chose what we did.  Would love to hear any of your questions or tips in the comments!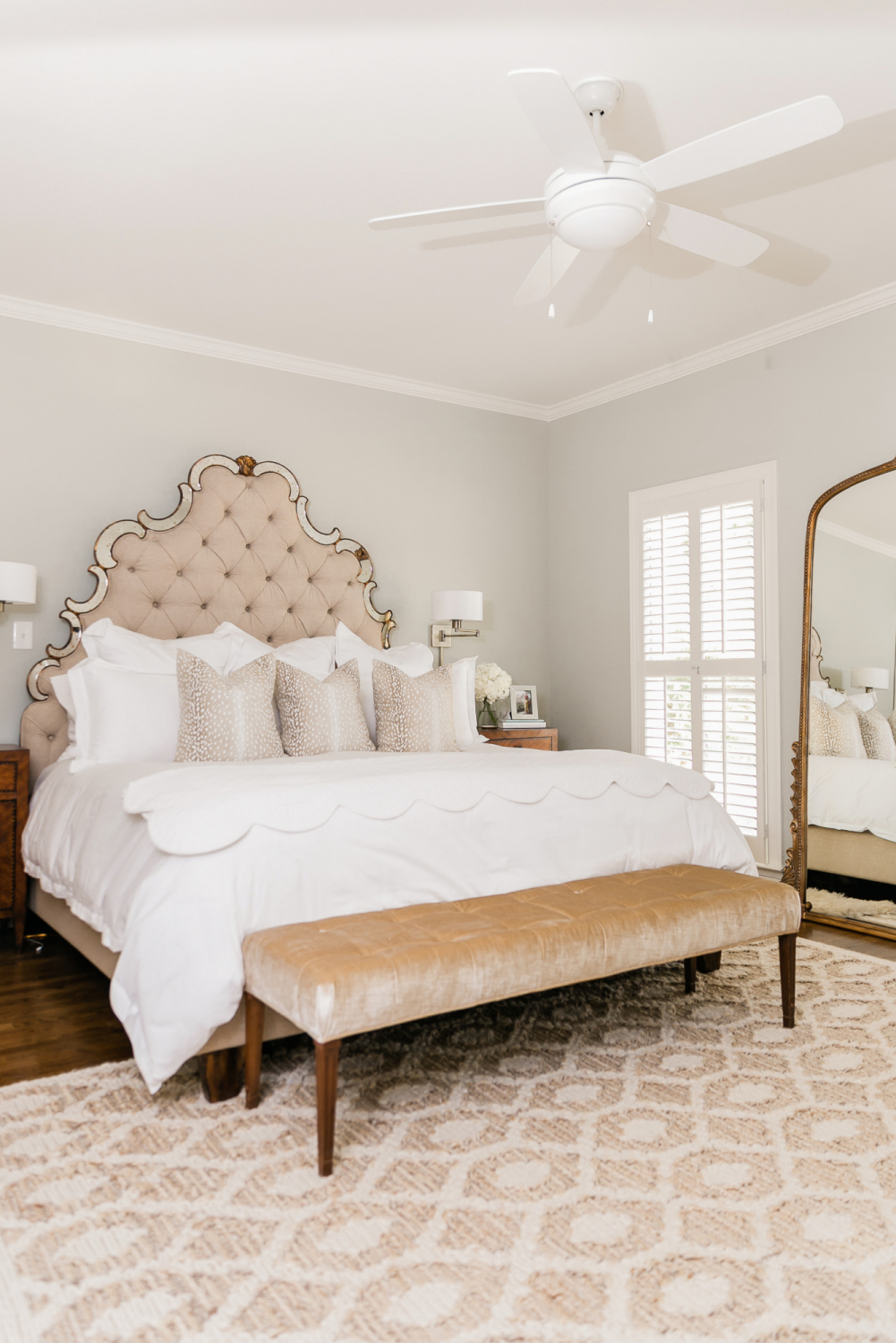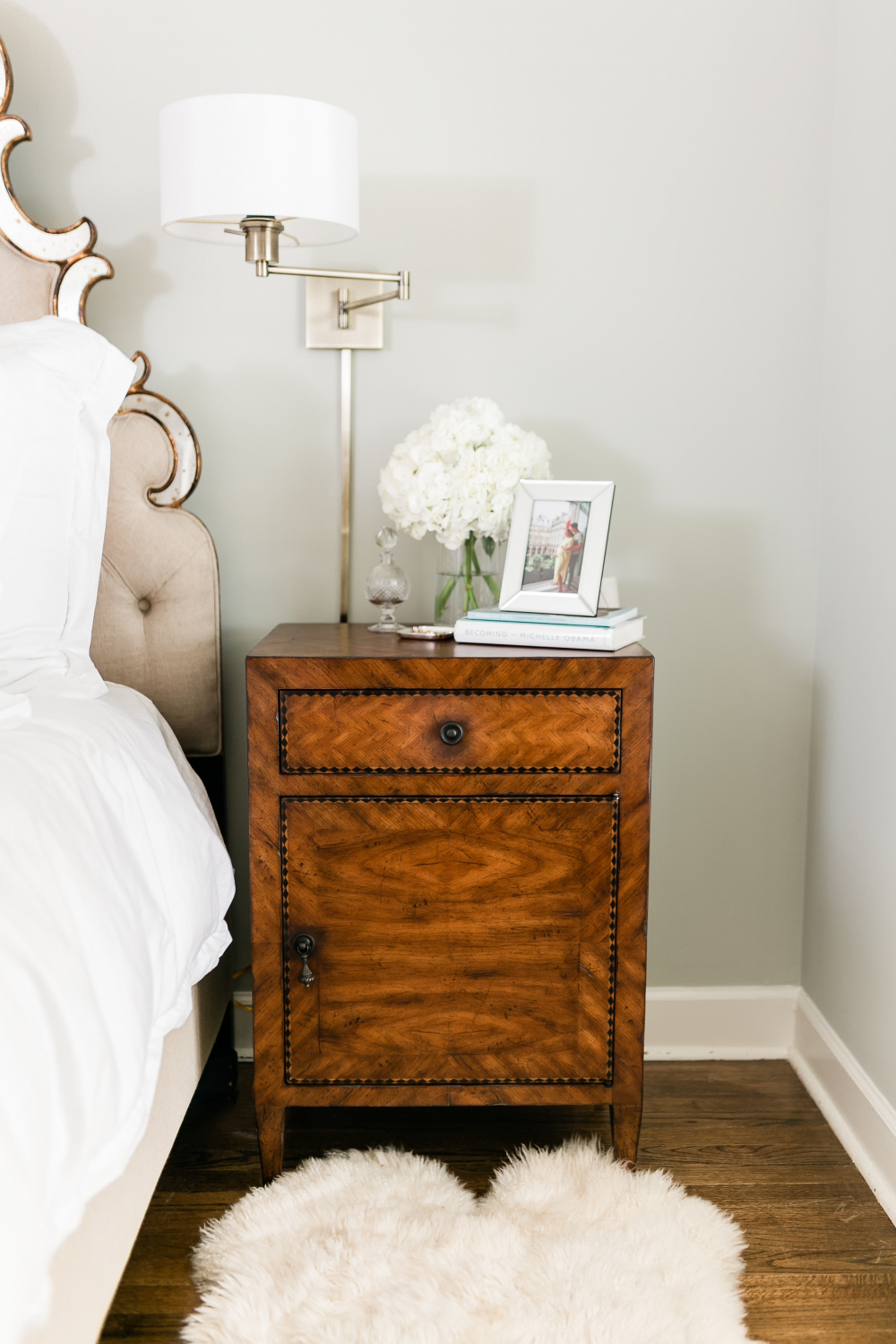 Our bedroom didn't originally have a ceiling fixture and it didn't bother me at all.  I think rooms with no ceiling fixture can look so clean and beautiful.  But Christian has to have a ceiling fan when he sleeps.  Between us… he's a little bit of a sleep diva and it's one of his requirements.  We installed this ceiling fan from Craftmade and I love that it's super quiet and blends into the ceiling.
The shape of the room required us to get smaller bedside tables.  This meant I wanted sconces so we could have more counter space.  I love how they turned out!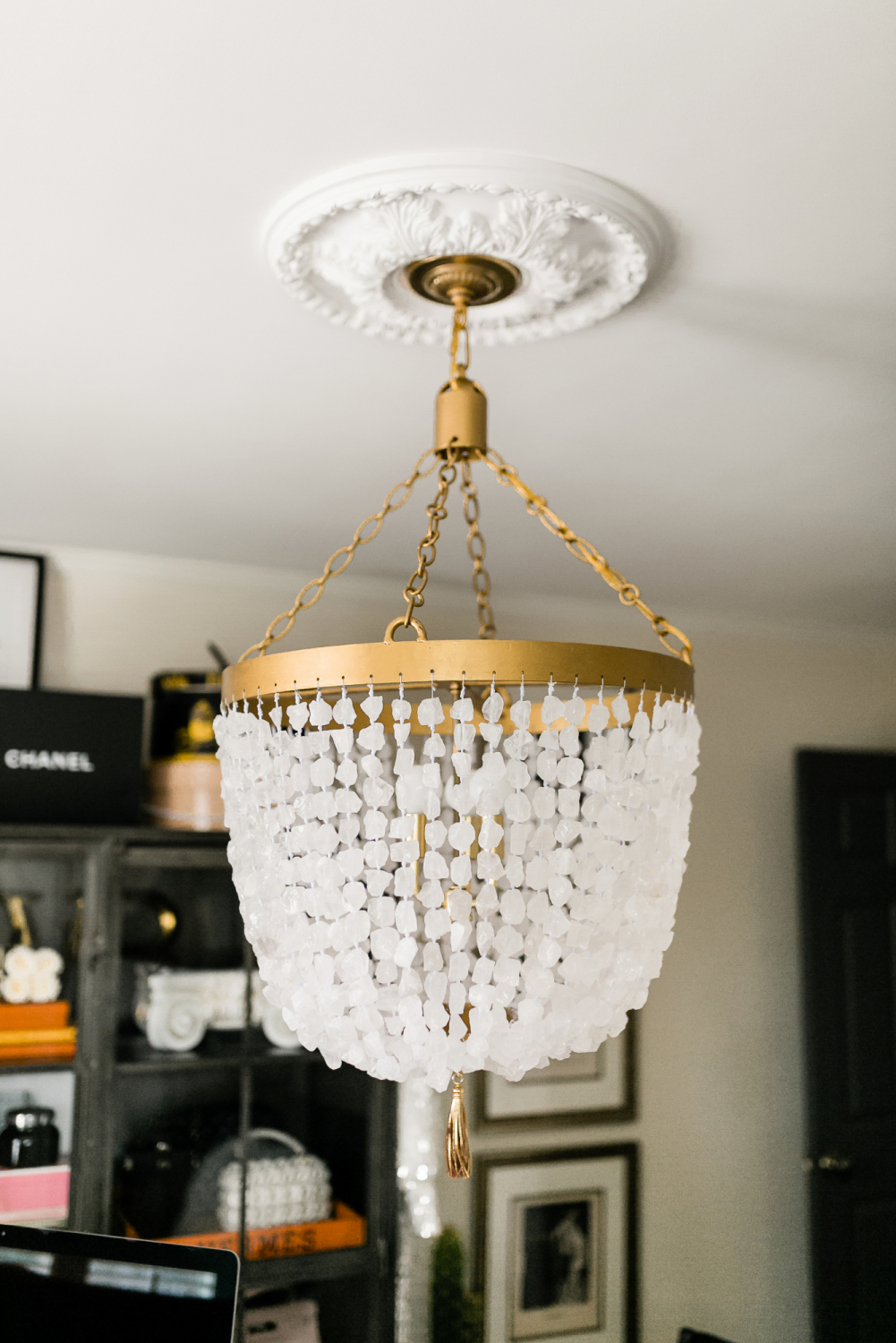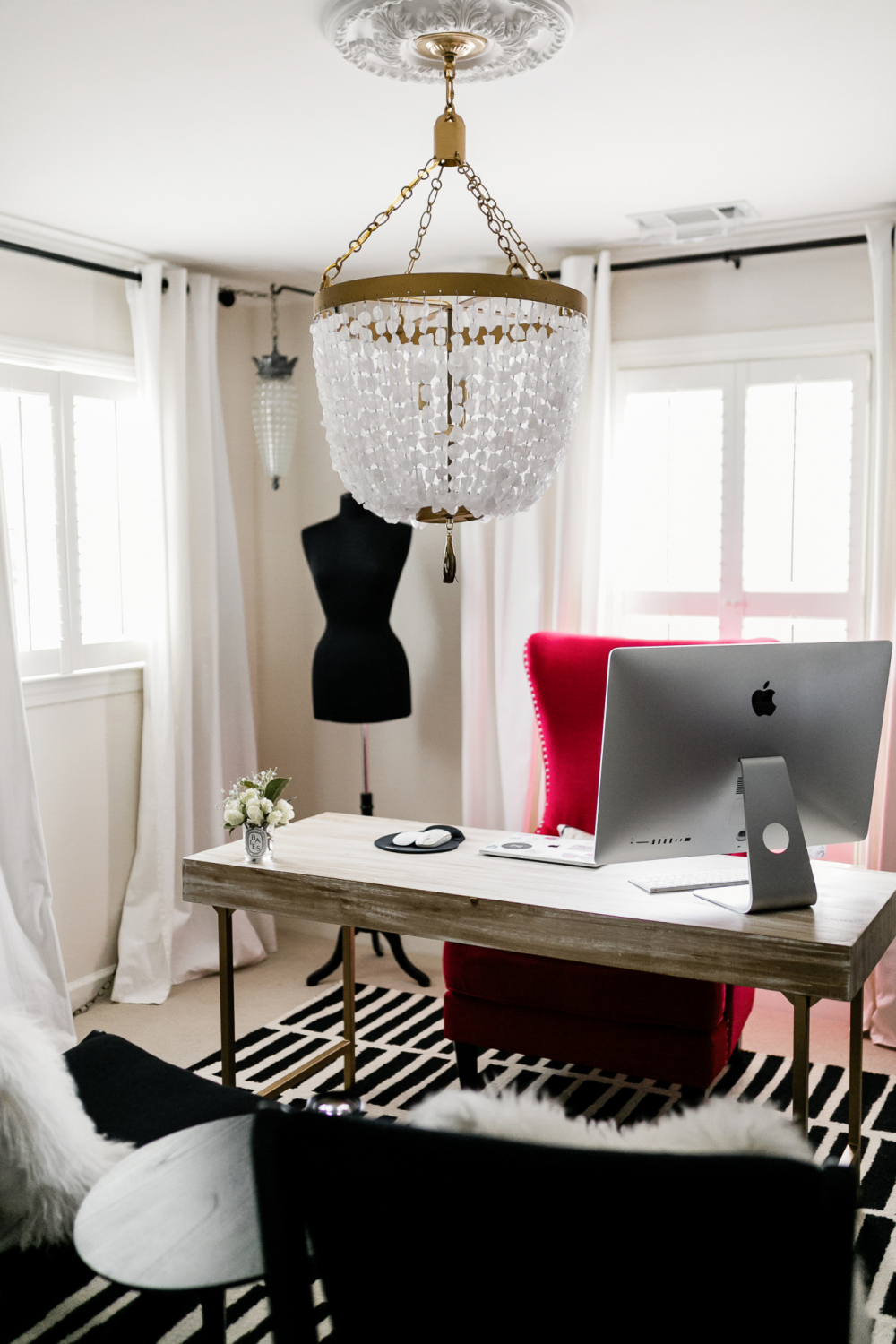 In my office I knew it was my opportunity to do something more feminine and fabulous.  This Sullivan and Phenix chandelier is handmade, so beautiful and happens to be Hudson's favorite because he will stare at it, completely mesmerized!  Because it's handmade, you can determine exactly what size you want, which is very cool.
There are some measurement guidelines when choosing lighting for a space, some based on room size and others based on table size underneath.
I added this ceiling medallion for a little extra fancy.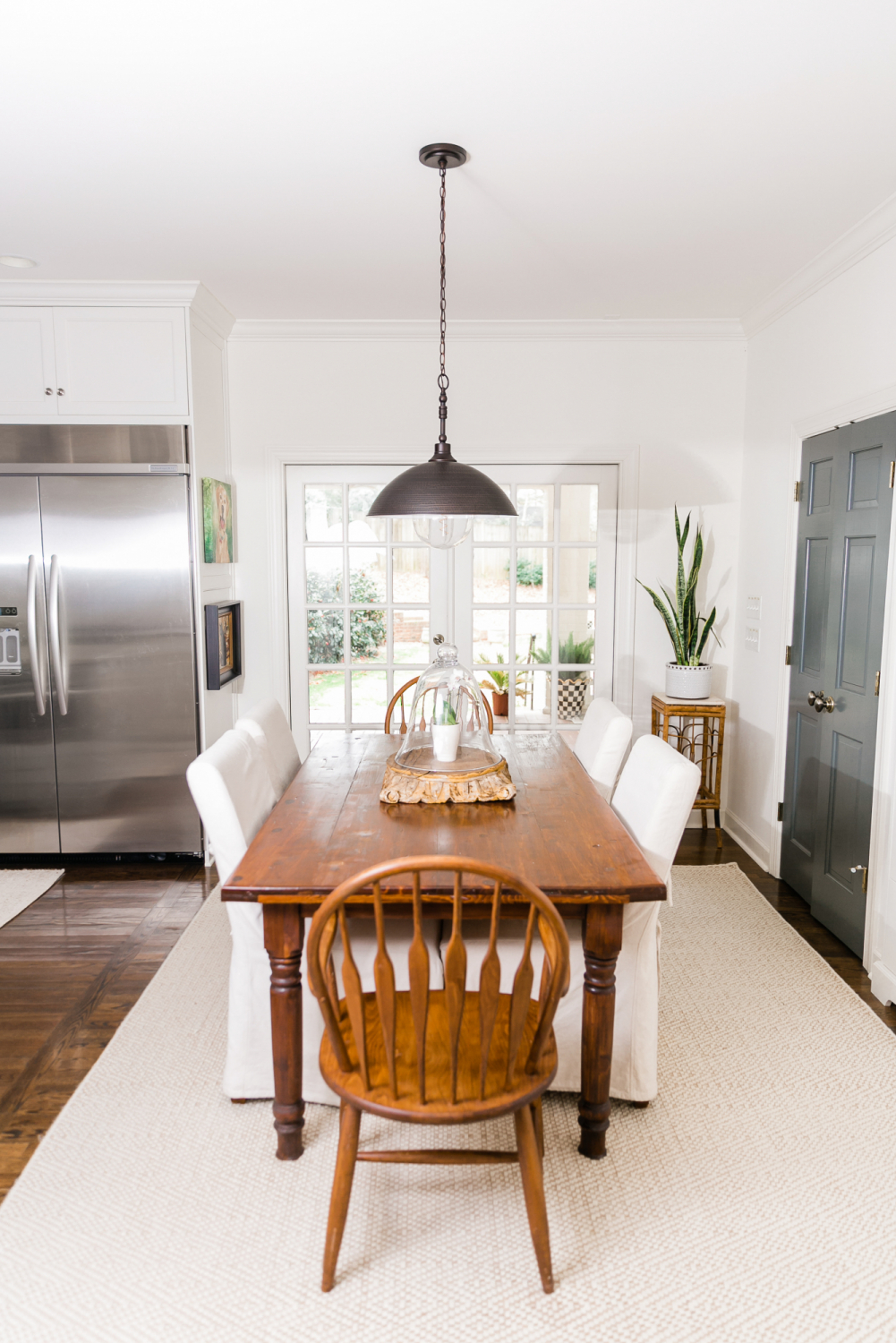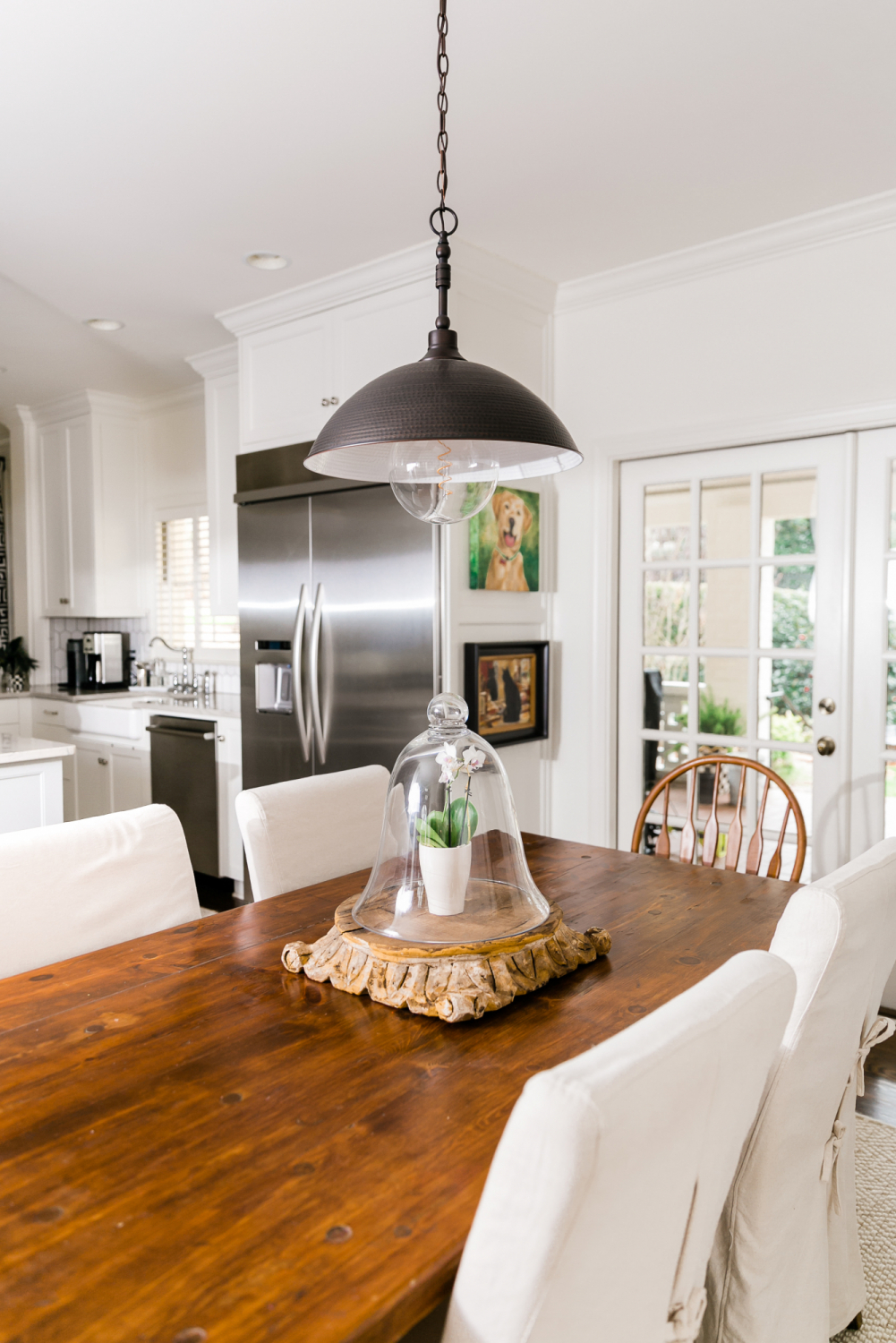 I wanted something clean and simple above the breakfast table.  You see it from the front door and this room is open to the foyer, kitchen and den, so I wanted all of these light fixtures to vibe together.
We chose this clean pendant from Craftmade.  Sometimes I wonder if I should have gone for this one!?  But I feel like I'm always second guessing myself!  I added an oversized lightbulb for some added interest.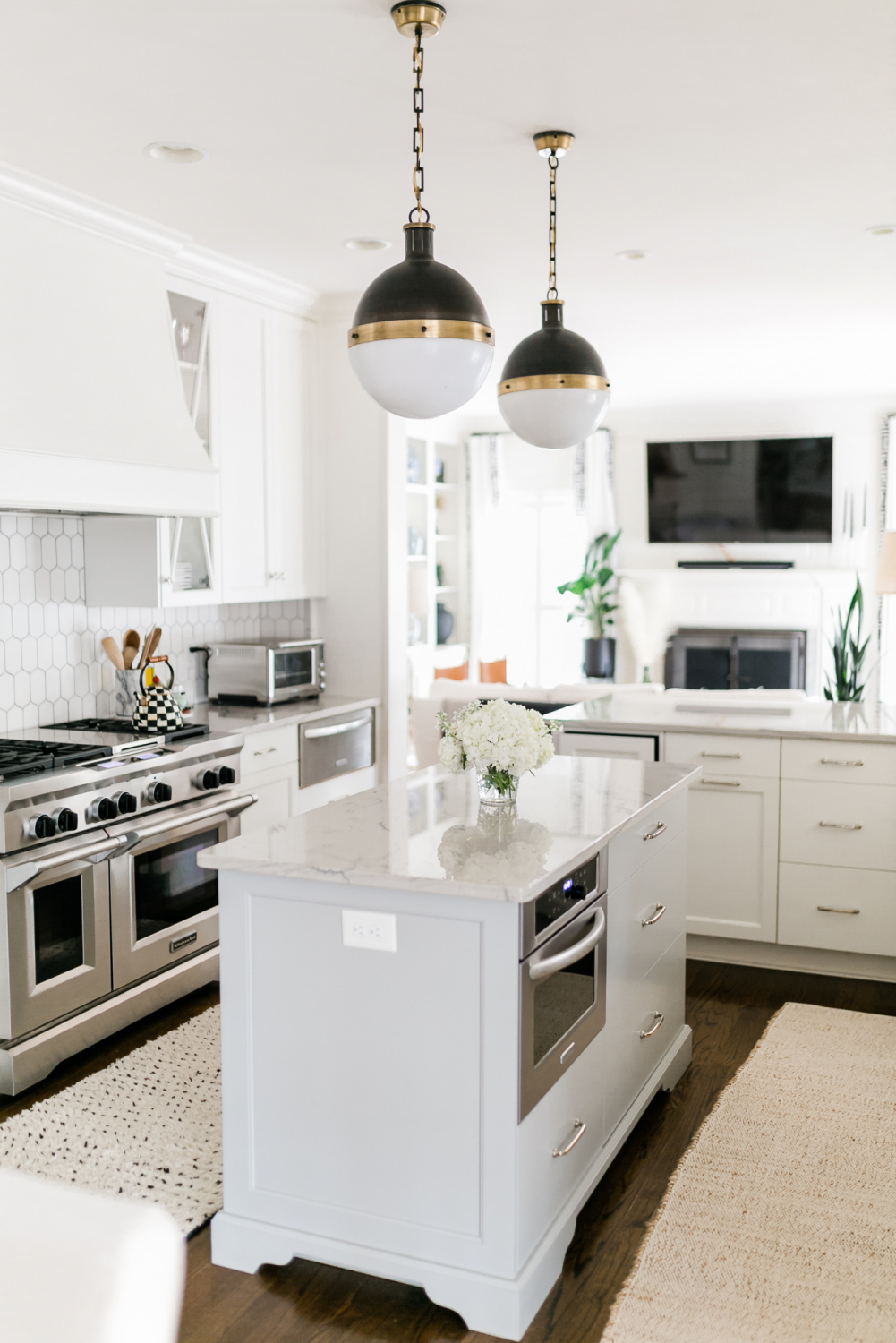 These two pendants came with the house and I love the black, white and gold.  They blend really nicely with the breakfast room and den which is great as we have a pretty open floor plan.
I always love a set above an island –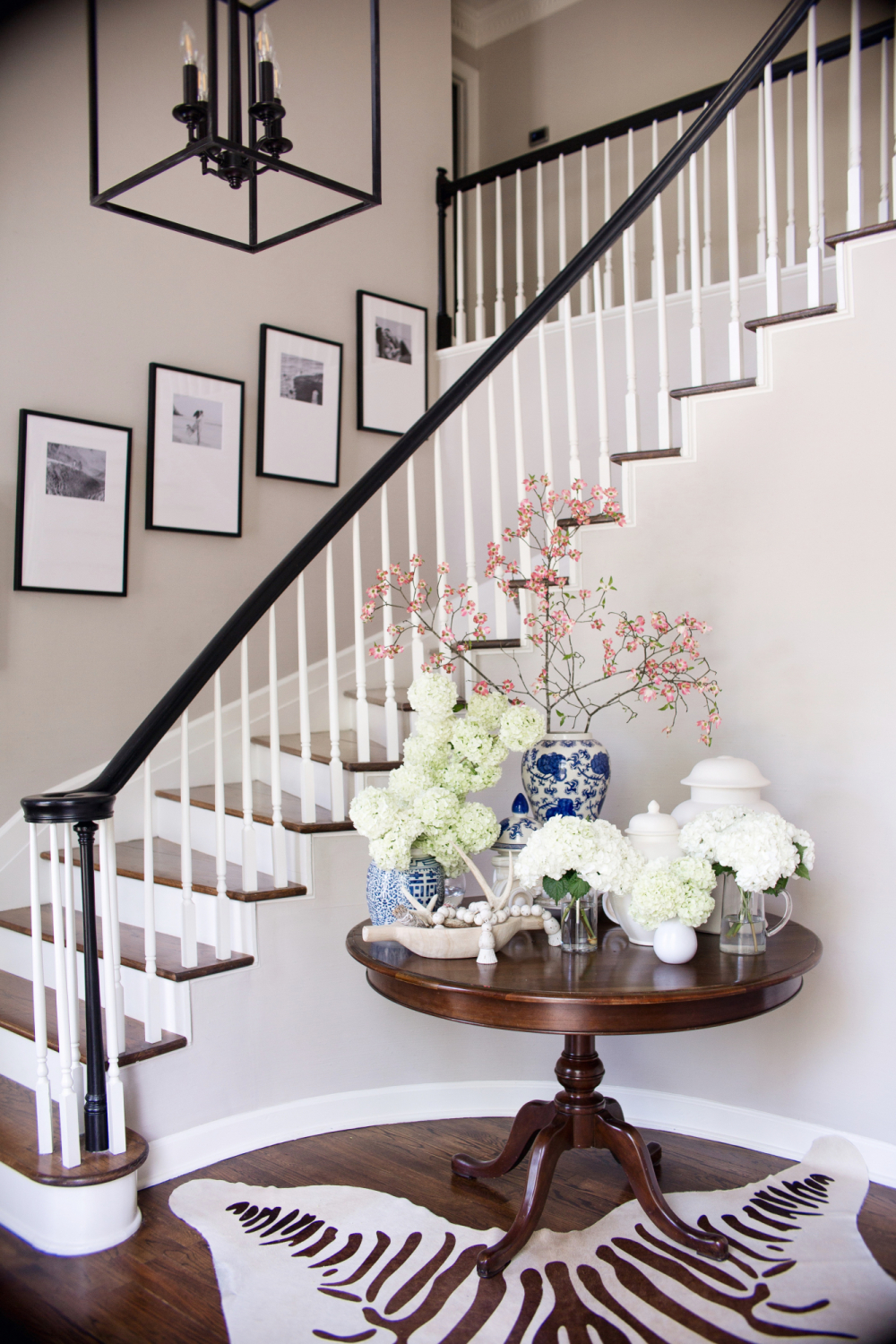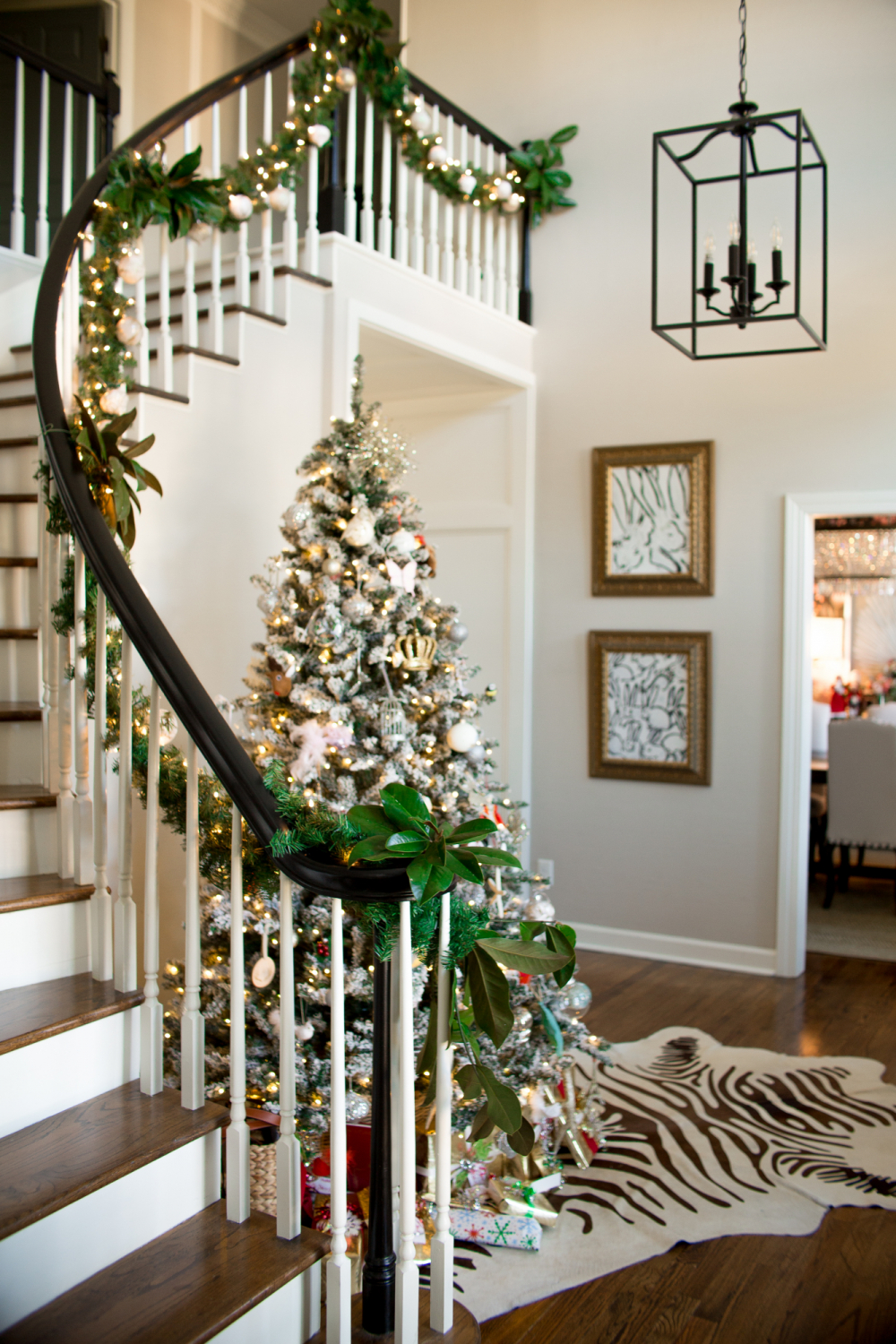 In the foyer, we had a single lightbulb when we moved in which gave no light with the tall ceilings, so I was on the hunt for something and fast!
This space was tricky because I wasn't sure how big to go.  I loved the clean lines of this Craftmade fixture, but was it big enough?  Once the staircase frames were hung and the zebra rug was added… it felt right.  The focus of the room isn't the light fixture, it isn't the rug or round table… it's all of it.  It all plays together rather than one particular thing stealing the show.
I love this one too –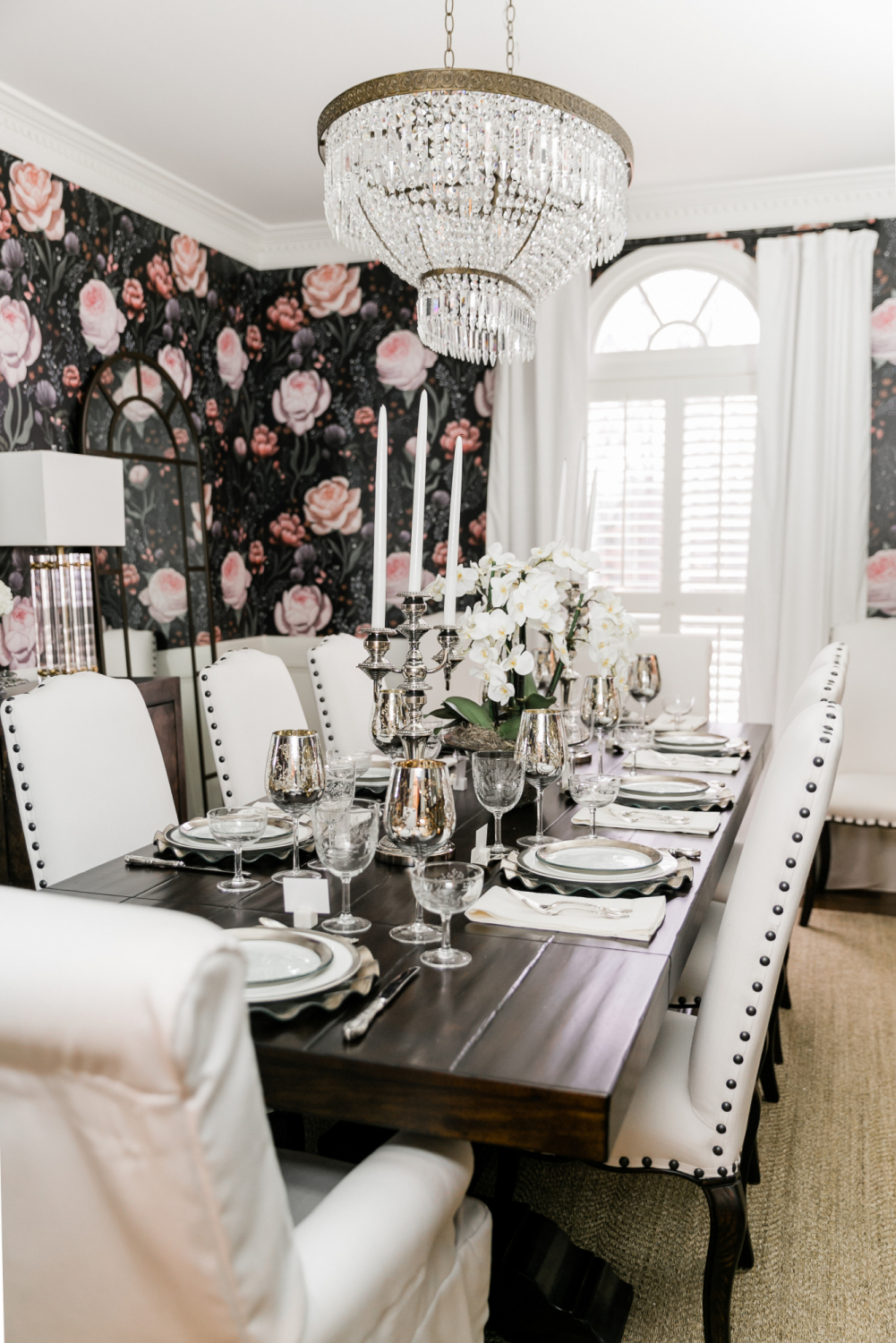 Our dining room chandelier always feels so va-va-voom to me!  I originally fell in love with this one, but after measuring the table and room, I worried it would be too small.
I am so glad we went with the larger size because it makes such a formal statement, and when we are eating in the room it feels really special.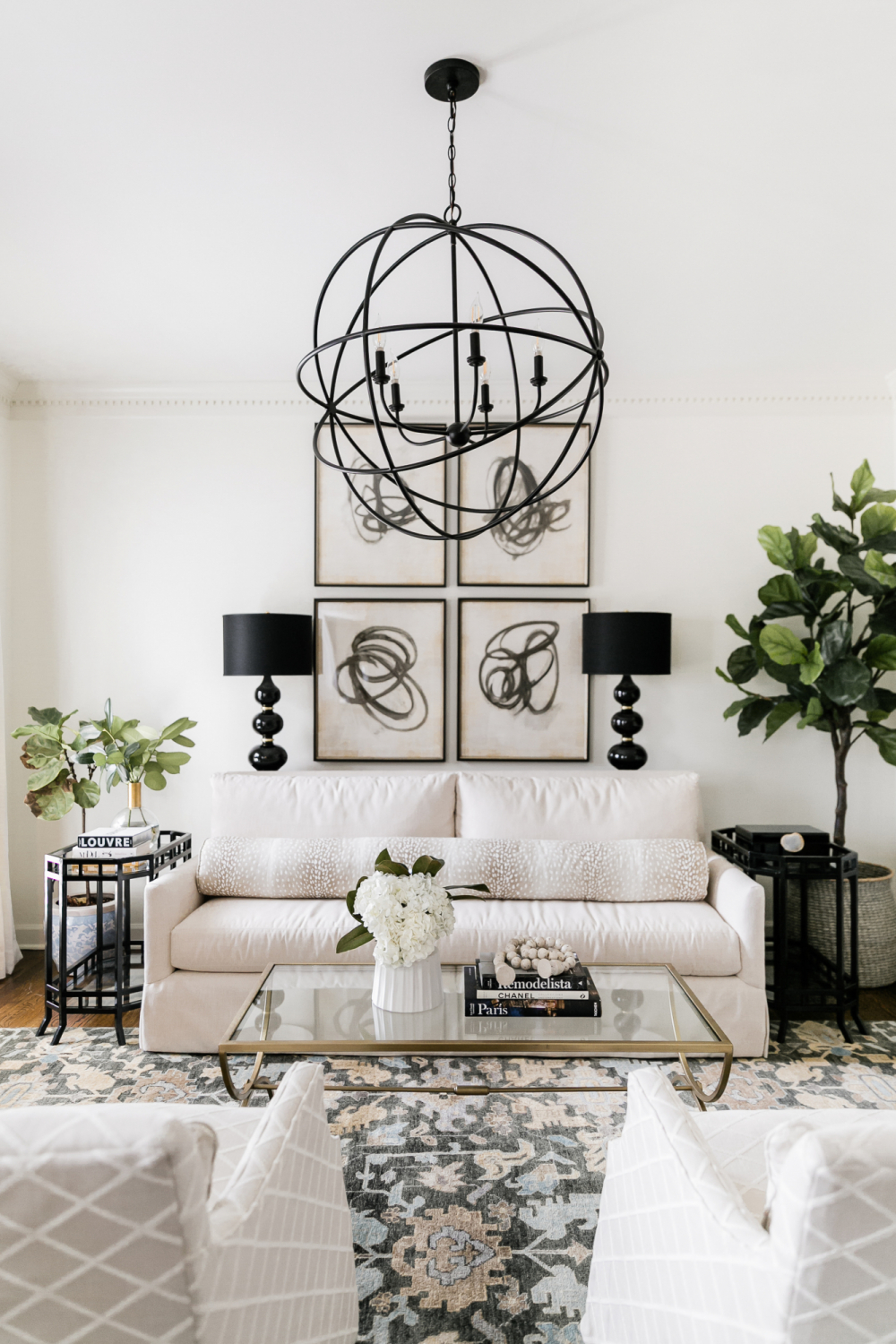 This might be the biggest light fixture in the house, but it doesn't feel overpowering because of its simplicity.   I love the contrast it brings to the space, and it feels so right for the ambiance of the room.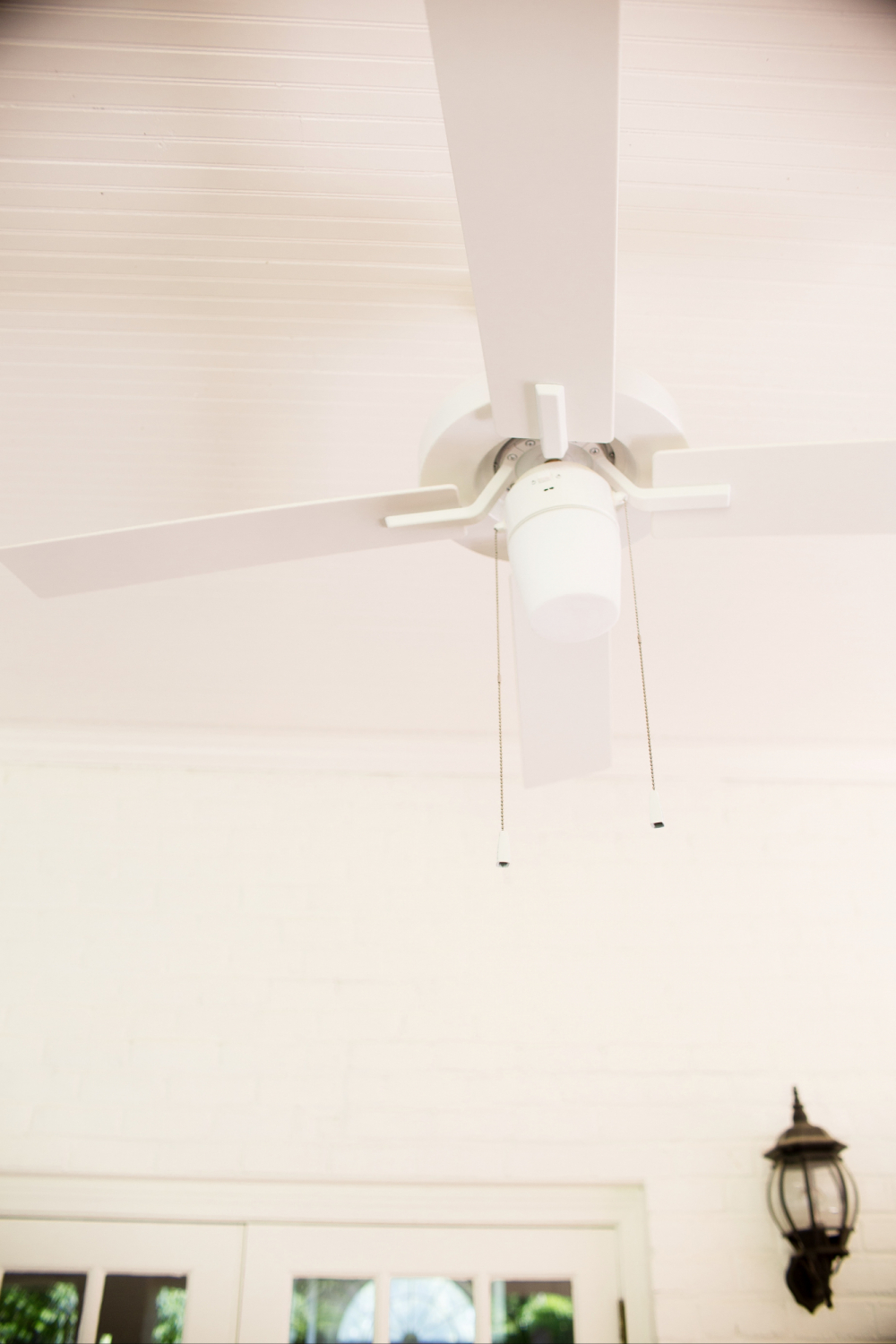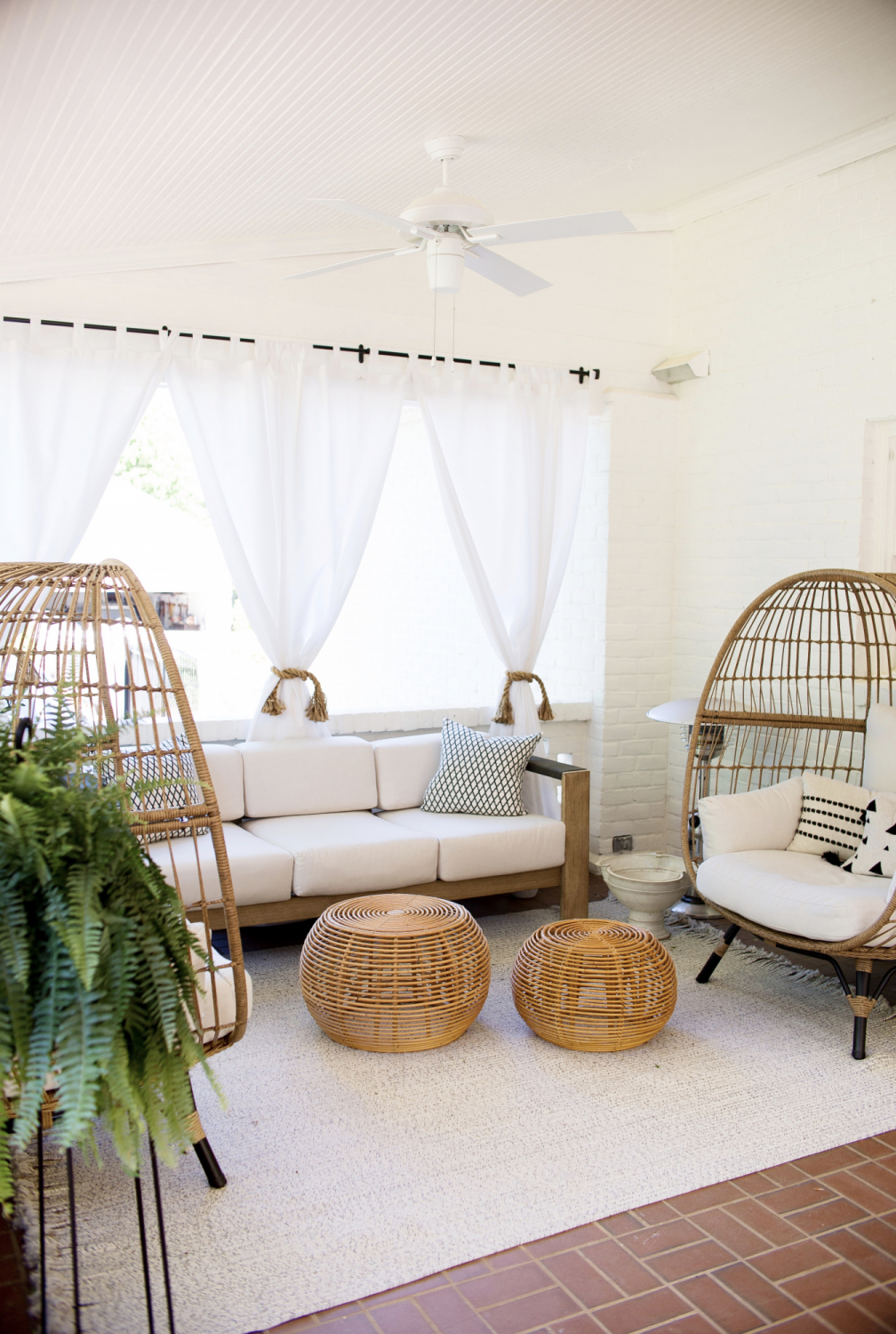 We originally had three fans on the patio without light.  They functionally worked fine, but looked a little dated.  Once the house and patio ceiling was painting, they didn't vibe.  We replaced all three fans with crisp and clean Craftmade fans with lights and it's made such a big difference!  Love this one too.
At night we have much more light, the fans together create such a nice breeze.
And that's all she wrote.  If you have learned anything about picking fixtures, I'd love to hear.  I have been keeping my eye on something like this… but I think  if I switched it up Christian might lecture me, so I'm staying put for now!
Thanks so much for reading – XO –