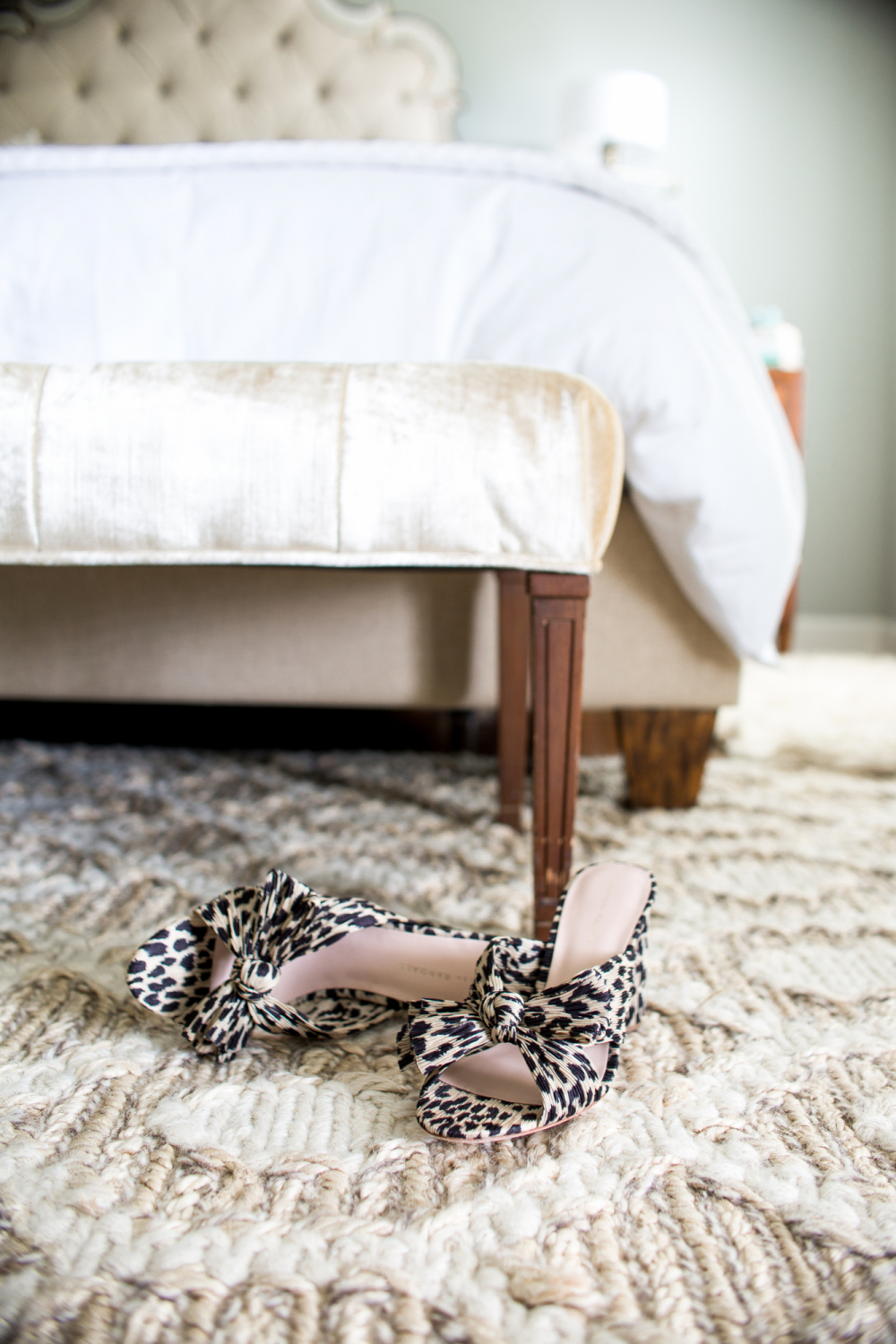 – new leopard heels from Tuckernuck that I can't get enough of –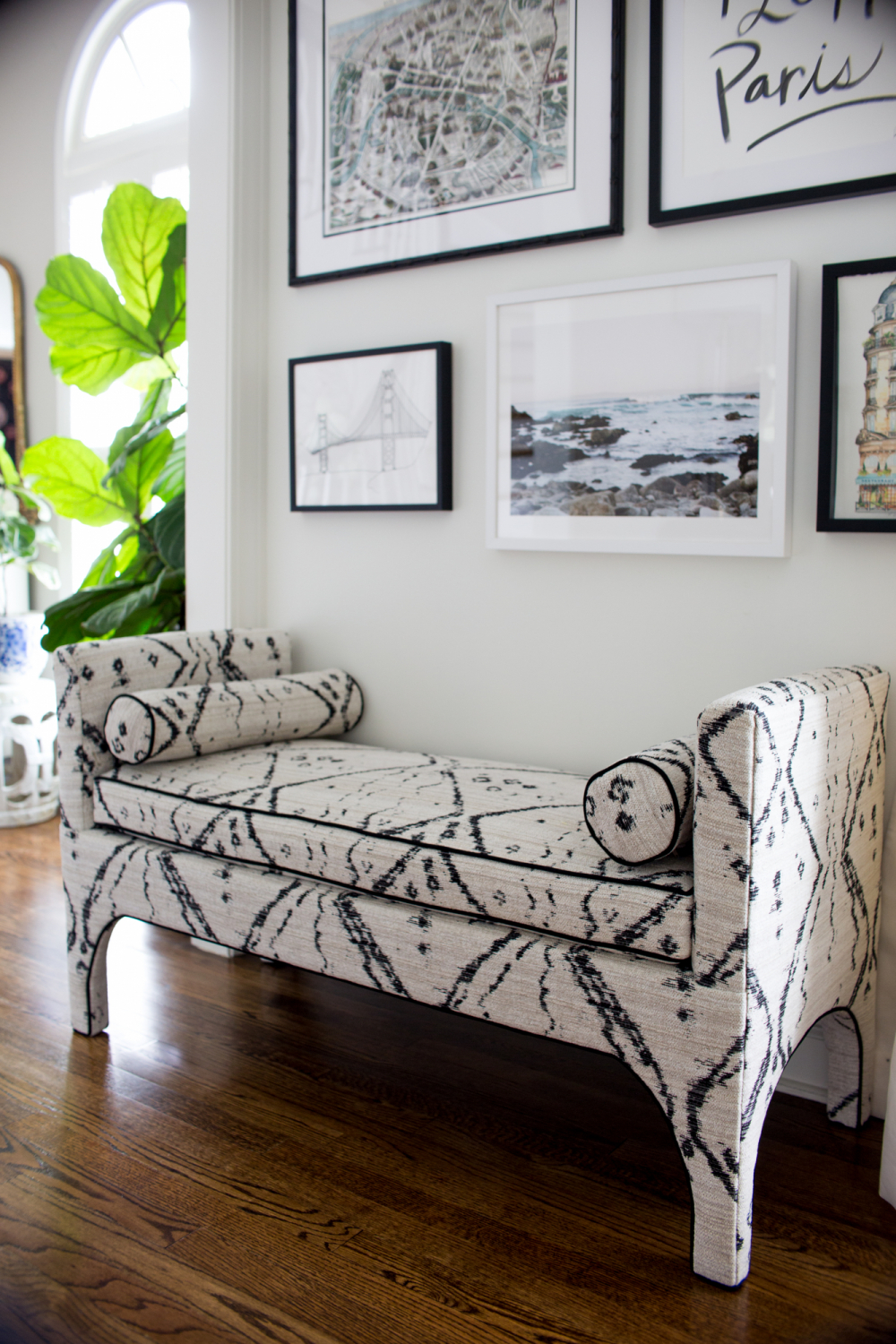 – getting two small bolster pillows for this fabulous little bench –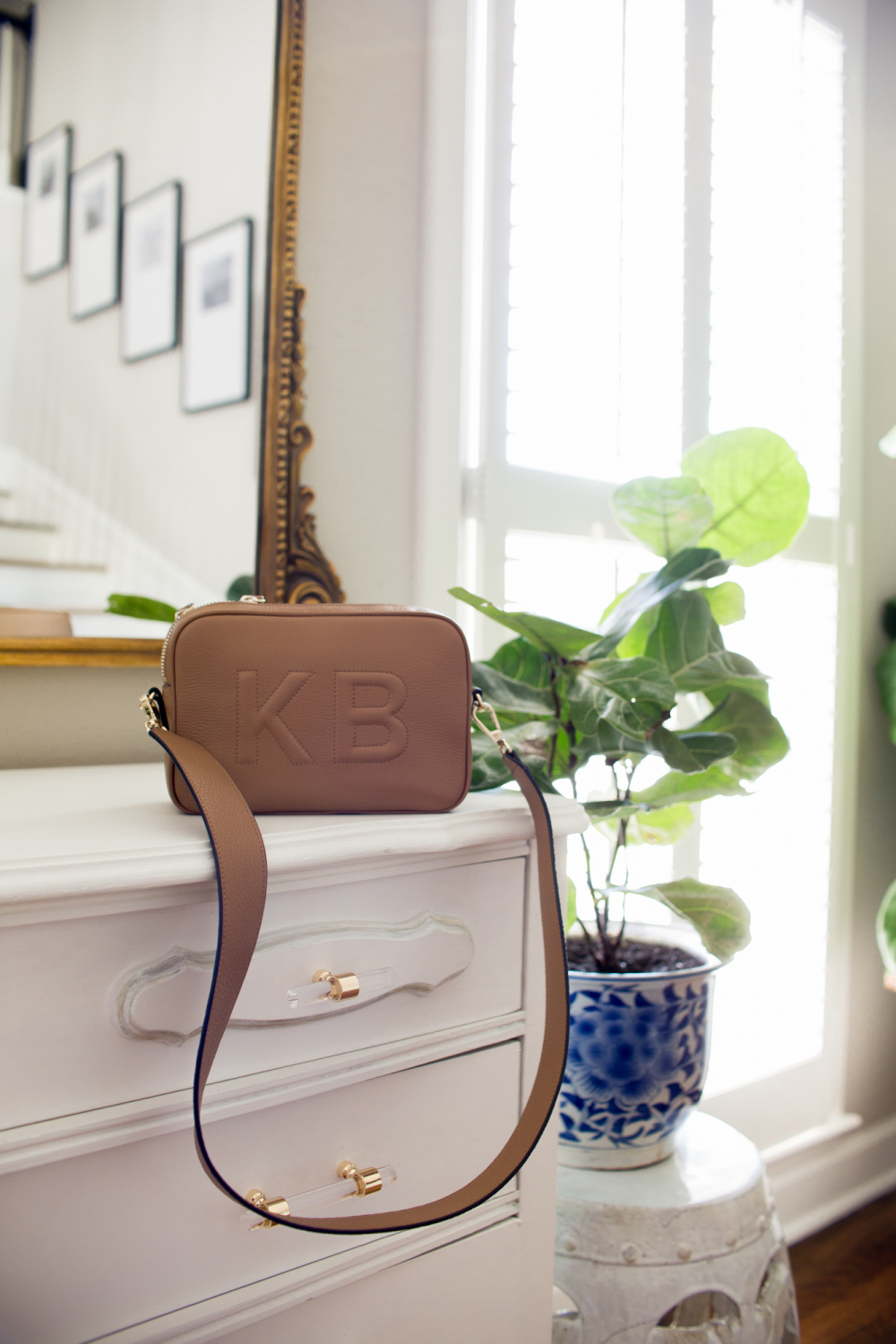 – the most versatile little crossbody bag –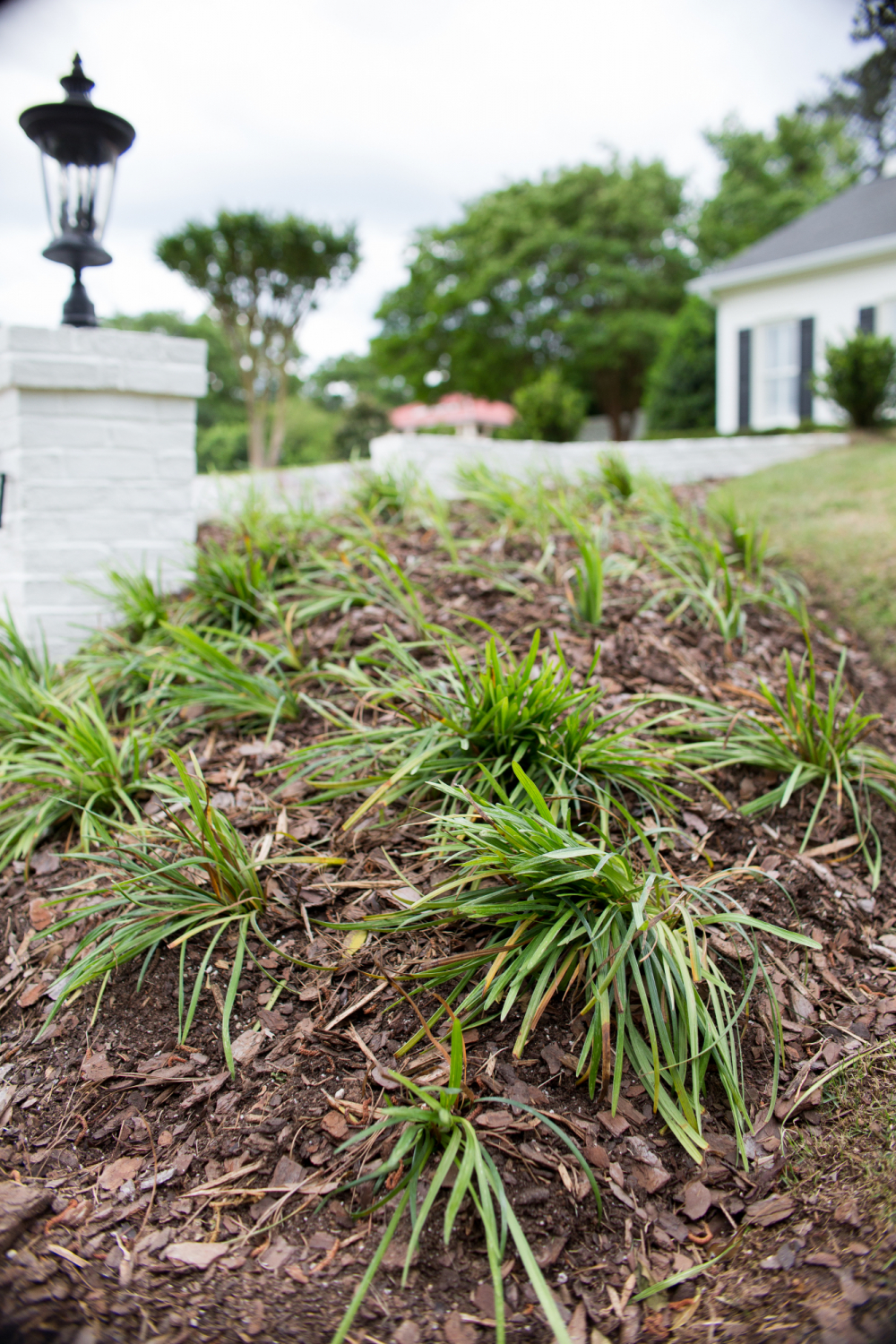 – spending a gorgeous afternoon outside transferring monkey grass from the backyard to the front yard –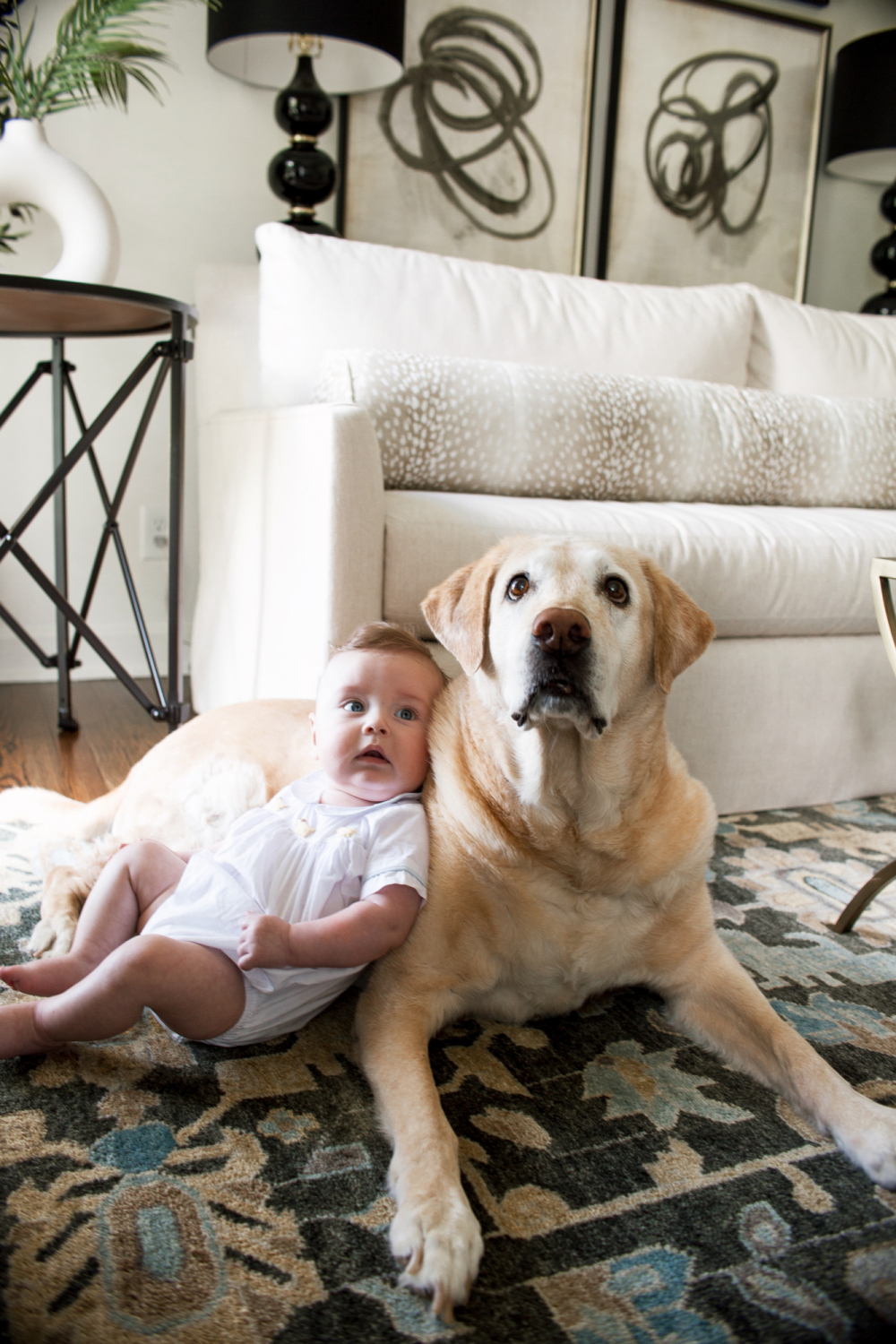 – Hudson in his "Bailey bubble," a Little English labrador outfit –
We meet again.  I'll be honest, writing these weekly wrap ups feels very deja vu when there's so little changing from week to week, but I am trying to keep as much consistency in my work and life as I can.  Cabin fever has absolutely hit over here, but we can always find some things to chat about, right?
I shared Wednesday that I finally painted the laundry room.  I knew I wanted to paint it when we moved in, but we painted and touch-up painted so much that I gave myself a break.  I called the paint store and they were mixing colors, taking payment over the phone and would deliver your paint curbside.  So I painted the room Benjamin Moore White Dove, got my magic eraser after all of the cabinets and built-in desk and plan on buying a cork board and doing this DIY.  It feels so fresh and clean in there now.  I'm so proud!  I also want to paint our bedroom, but it's obviously a bigger space and I'm going to be honest… my back hurts.  So I bought the paint for it, but I'm giving myself a breather.
Bailey's 13th birthday is actually this Sunday.  I can't believe I have a teenager, ha!  Although in big dog years she's around 96 years old.  God bless her.  She has lived in Oxford, Mississippi + Jackson, Mississippi + Santa Ana, California + Orange, California + San Francisco, California and now Athens, Georgia.  It's not always easy moving and driving all over the country with an 80+ lb dog (perhaps a large dog wasn't Christian's wisest choice), but she sure has had a lot of adventures.  Lakes, beaches, dog parks, vacations, cross country drives and now that she finally has the big backyard I've always wanted for her, she just wants to sleep!  I usually bake her this doggie cake, but this year Christian is grilling her a steak.  I think she'll love it.
Do you do anything special for your senior pets?  Once Lula passed away, it really made me look at Bailey differently.  As much as I wish pets could live as long as humans, we don't have forever.  So I try to sneak her some extra treats!
A few big sales happening if you are interested…
Alice & Olivia | up to 75% off sitewide
Anthropologie | 50% off sale items
Banana Republic | 50% off everything
CB2 | up to 40% off planters, outdoor furniture and gifts
Crate & Barrel | up to 20% off outdoor rugs, outdoor furniture and bedding
Express | 40% off everything
Forever21 | 50% off flash sale
Free People | sale pieces up to 50% off
GAP | up to 75% off everything
J.Crew | up to 60% off wear-now styles and extra 40% off sale items
Loft | 40% off wear-now styles
Madewell | extra 50% off sale
Nordstrom | 40% off thousands of styles
Old Navy | up to 50% off everything
Pottery Barn | up to 40% off outdoor and quilts
Ray Ban | up to 30% off all eyewear
West Elm | up to 40% off spring cleanout, up to 30% off sofas and sectionals and up to 40% off bedding
Thank you so much for reading – hope you have a beautiful weekend.  XO –