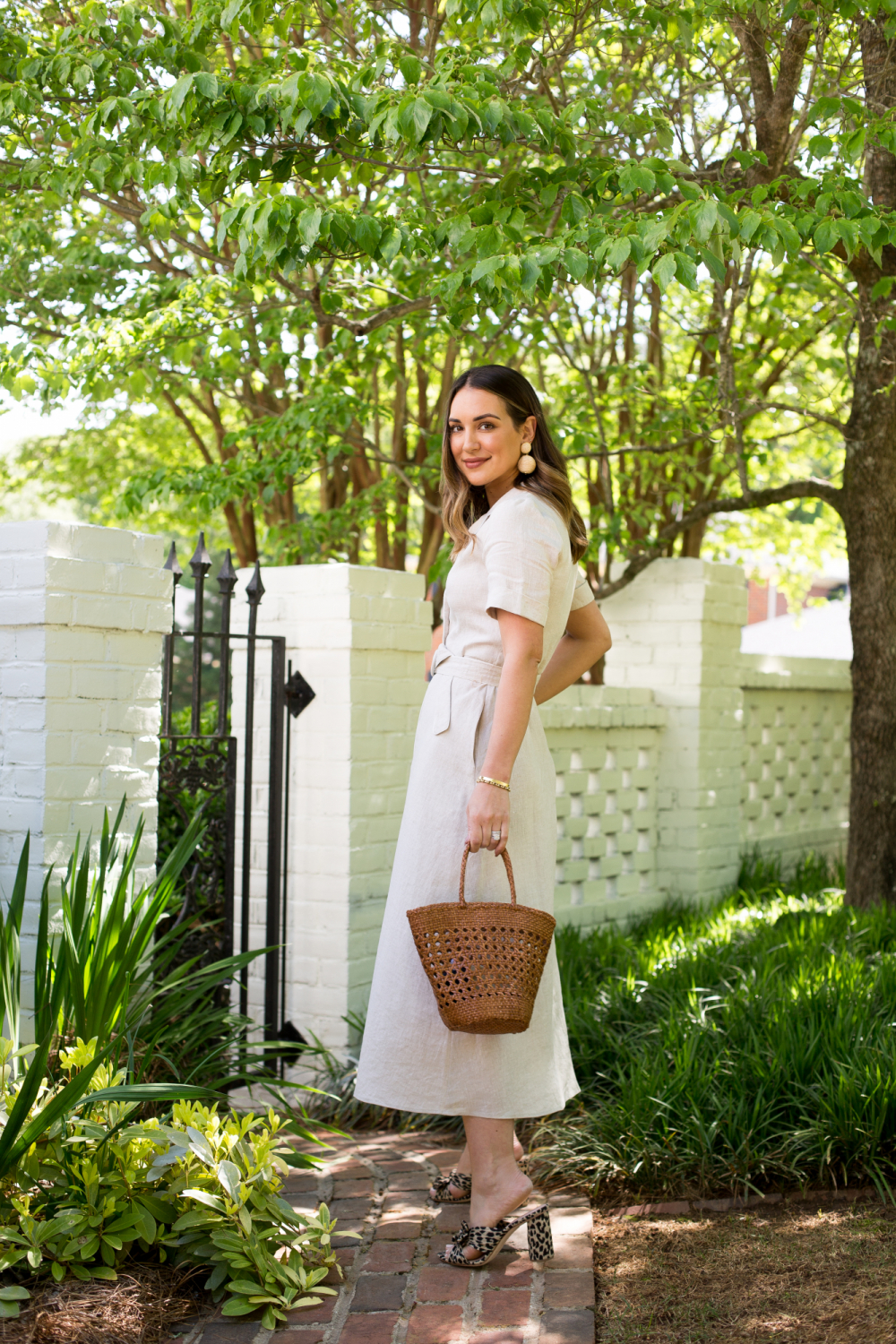 dress, love this one and this one | heels | bag | earrings
Don't get me wrong, I love a pair of sweatpants as much as the next person (literally wearing sweats as I type this), but every now and then girlfriend has to get dressed.  It is a mood and self-esteem booster to put on an outfit, make sure my jeans will still zip (!!) and fix my hair and makeup.  It reminds me that it is still spring and my outer appearance can greatly affect my inner attitude.
I wanted to share three spring outfits that give my mood a little boost –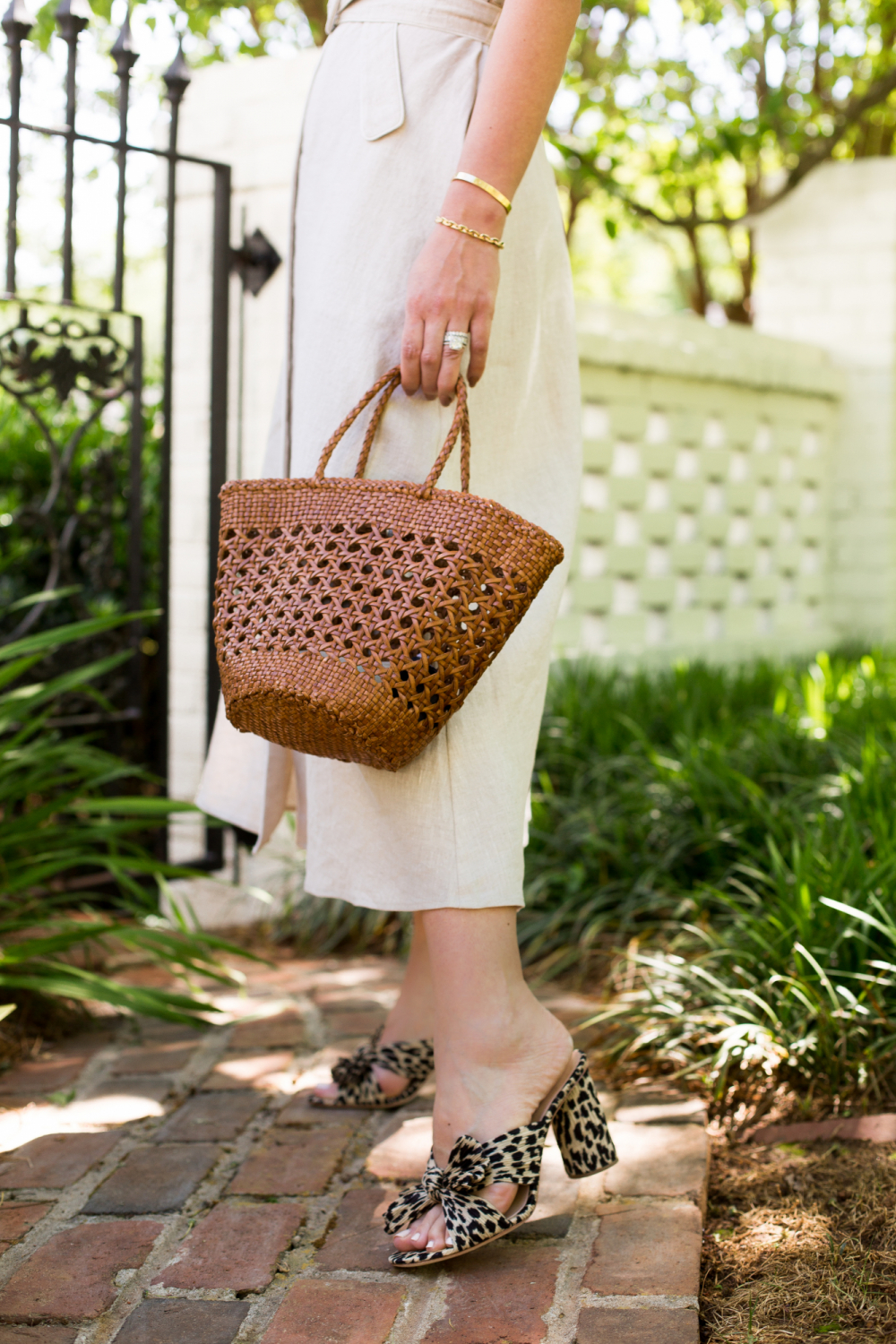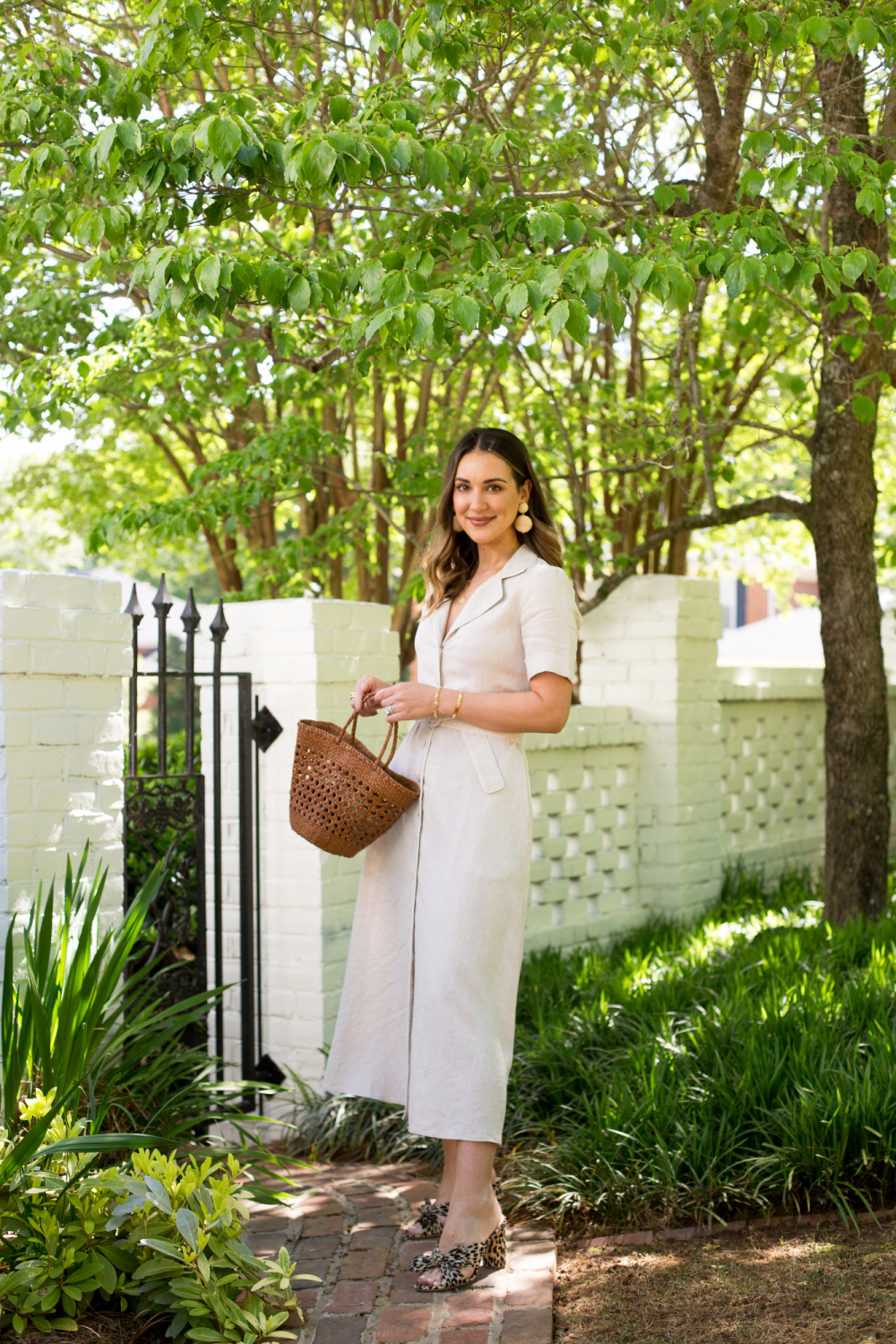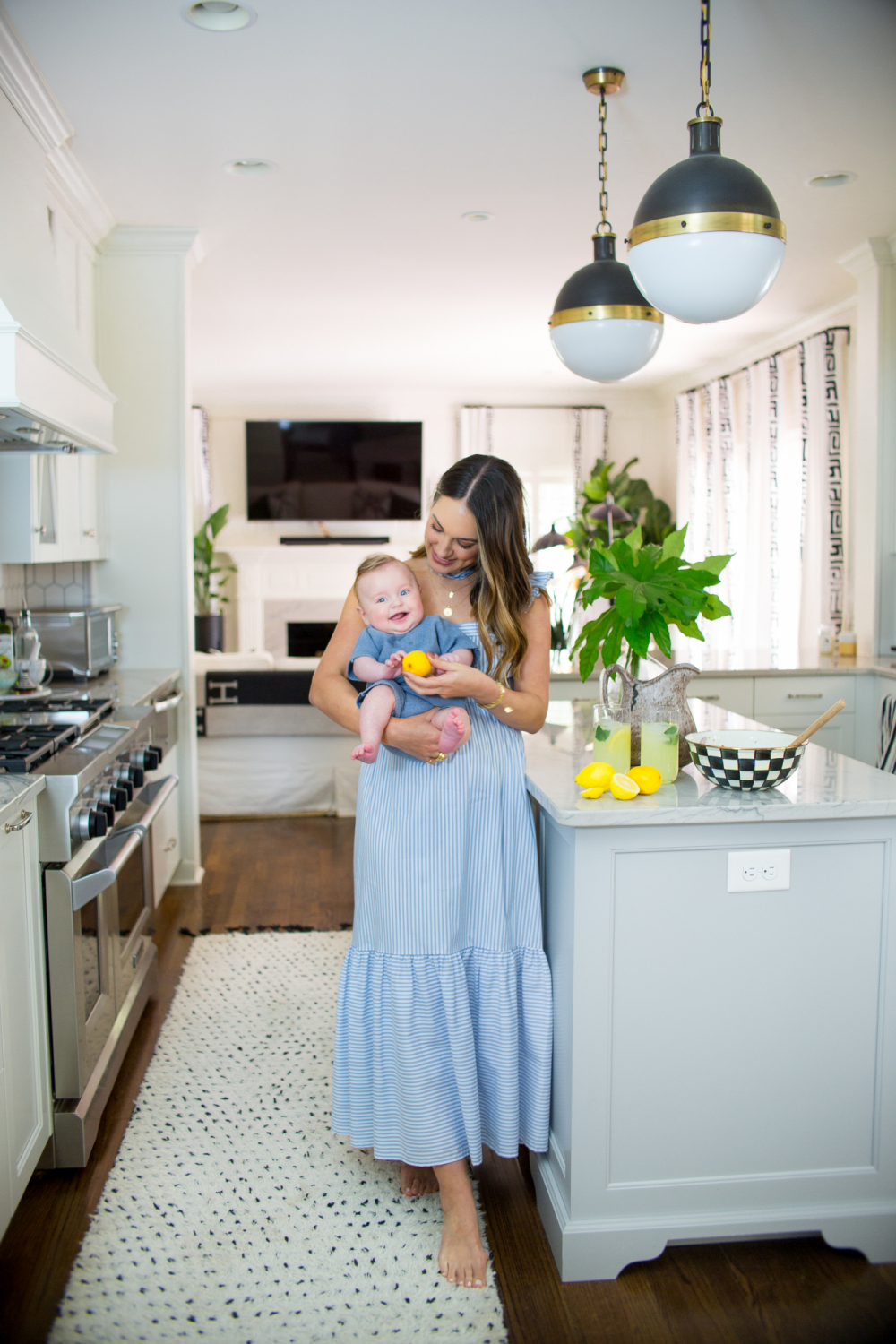 dress | similar neck scarf | necklace one, necklace two | Hudson's outfit | room details
I never thought I would be the mom in matching outfits with her kids… but alas, here we are.  Honestly, it often happens by mistake.  I think I just dress Hudson in things I like, and then I dress myself in things I like.
But how cute is his little blue set?  I am tempted to buy it in ivory as well!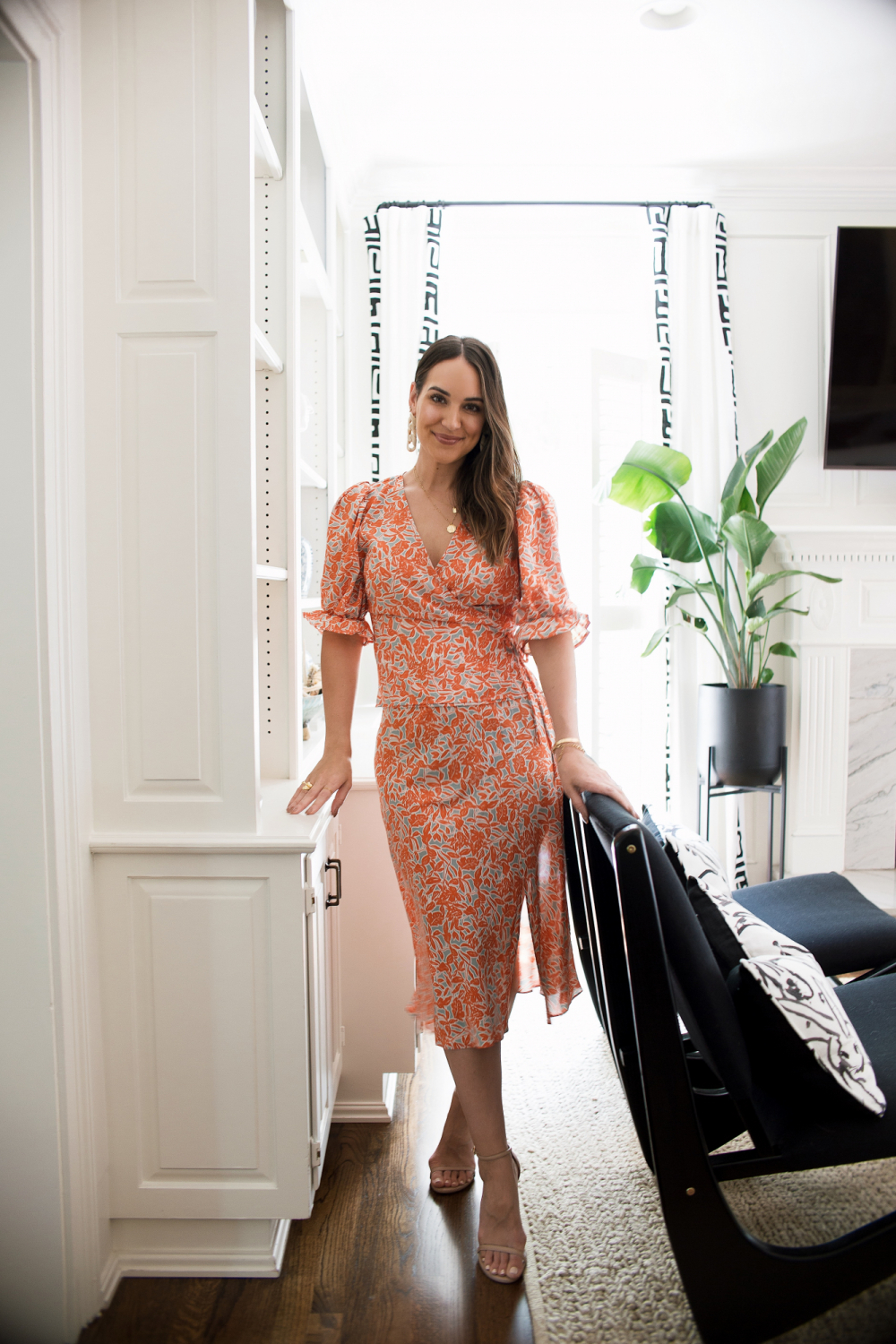 top | skirt | heels | earrings | pinky ring | gold stacked rings | chain ring | room details
So technically this is a set and not a dress, but I had been holding onto it to wear in Florida.  Seeing as that beach trip has been postponed, I decided to wear it last Sunday anyway.  I think this top would also look so cute with high waisted jeans!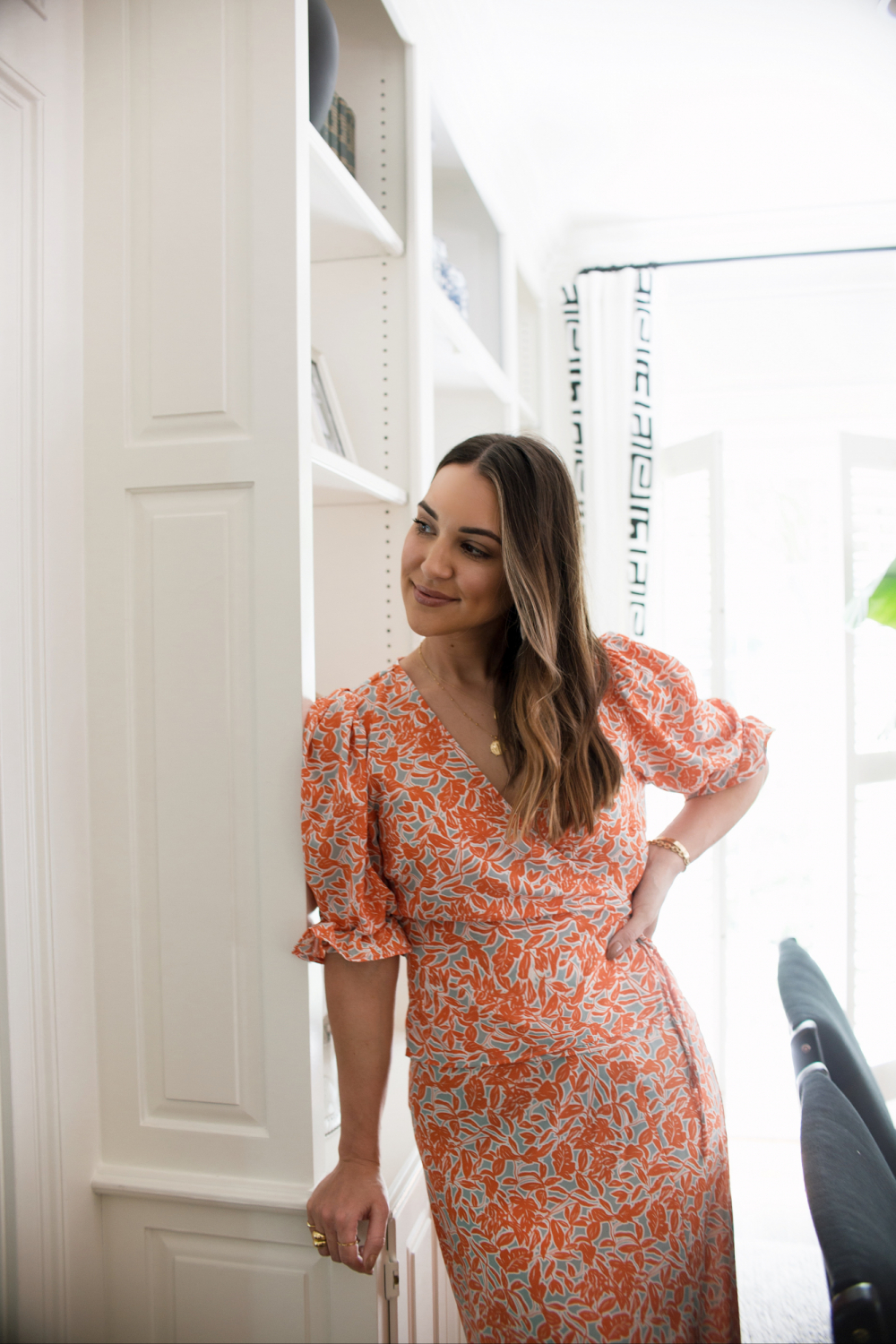 photos by Christian Barnes
Have you been shopping for any spring or summer pieces lately?  I'll be honest… I have hardly glanced at anything shopping-wise unless it's home or cooking related.  I shared April's Top 10 items on Monday, and I loved seeing that you guys are also gravitating toward home and loungewear.
Let me know if you're getting dressed occasionally or if it's strictly loungewear… I want to know how to best serve you guys!  Thanks so much for reading and sharing – XO –